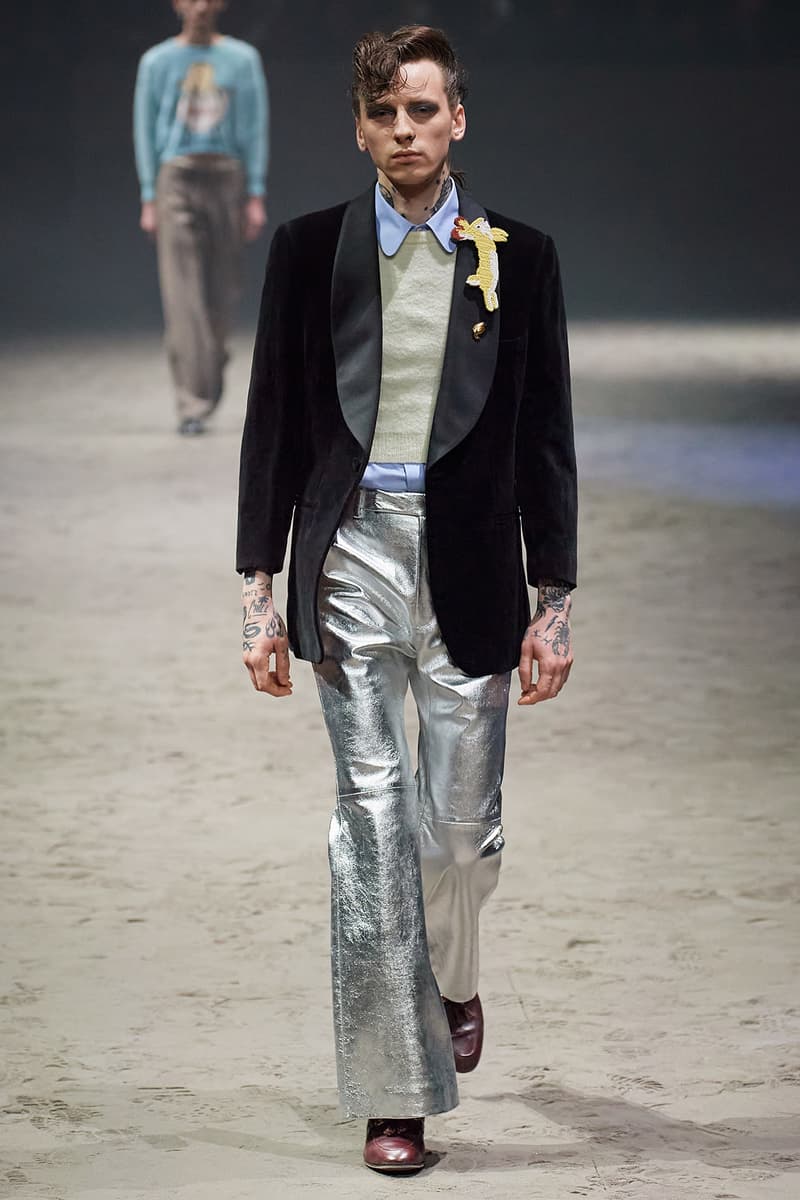 1 of 58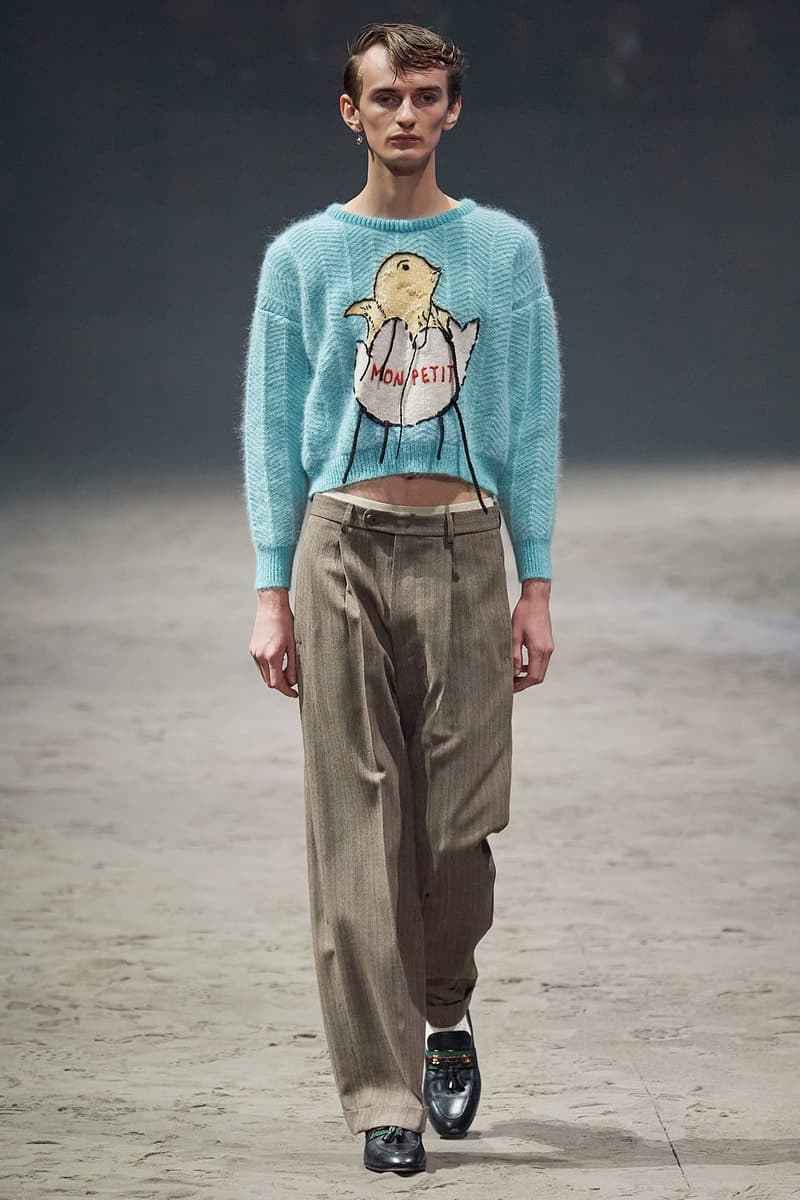 2 of 58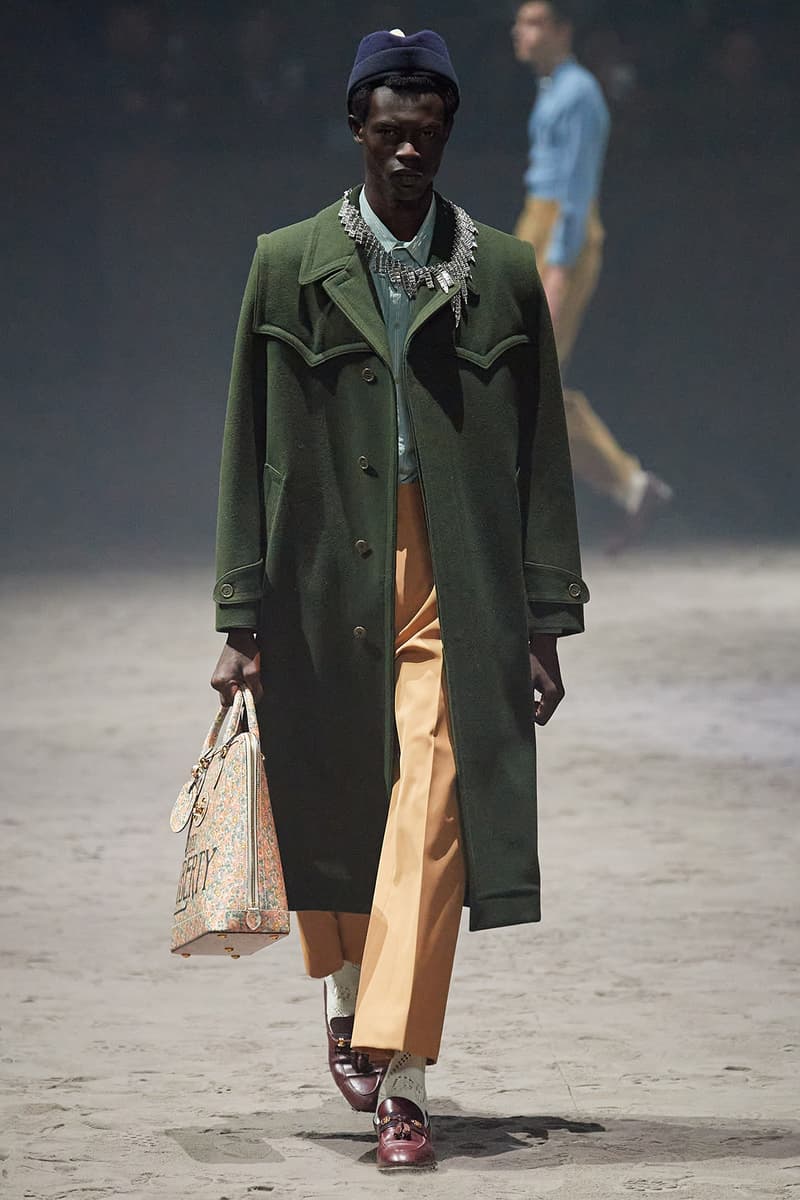 3 of 58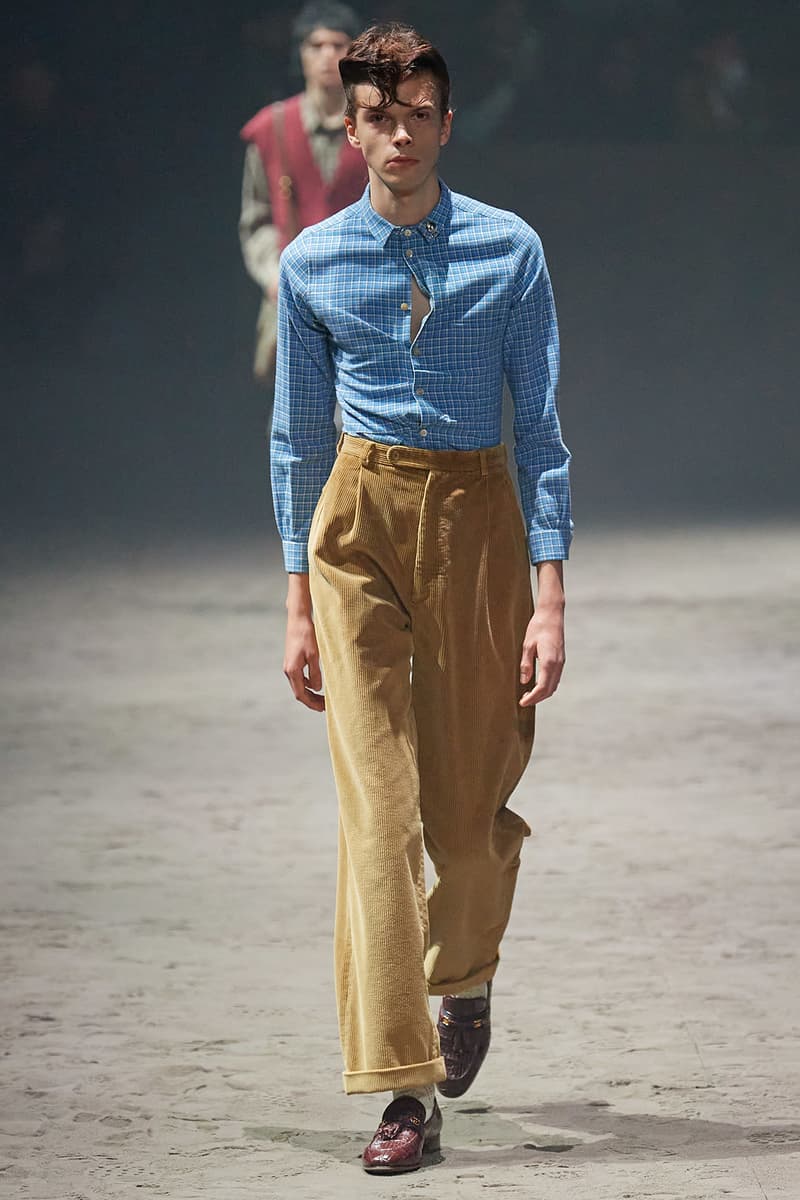 4 of 58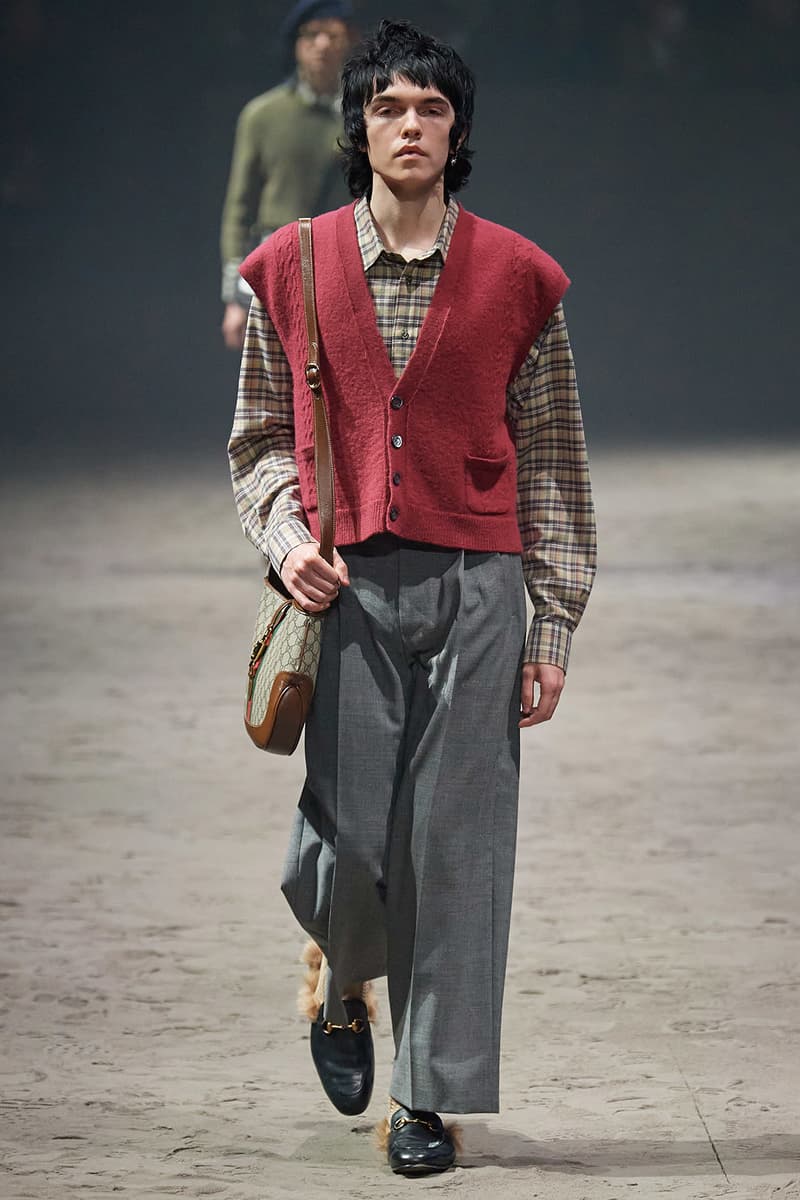 5 of 58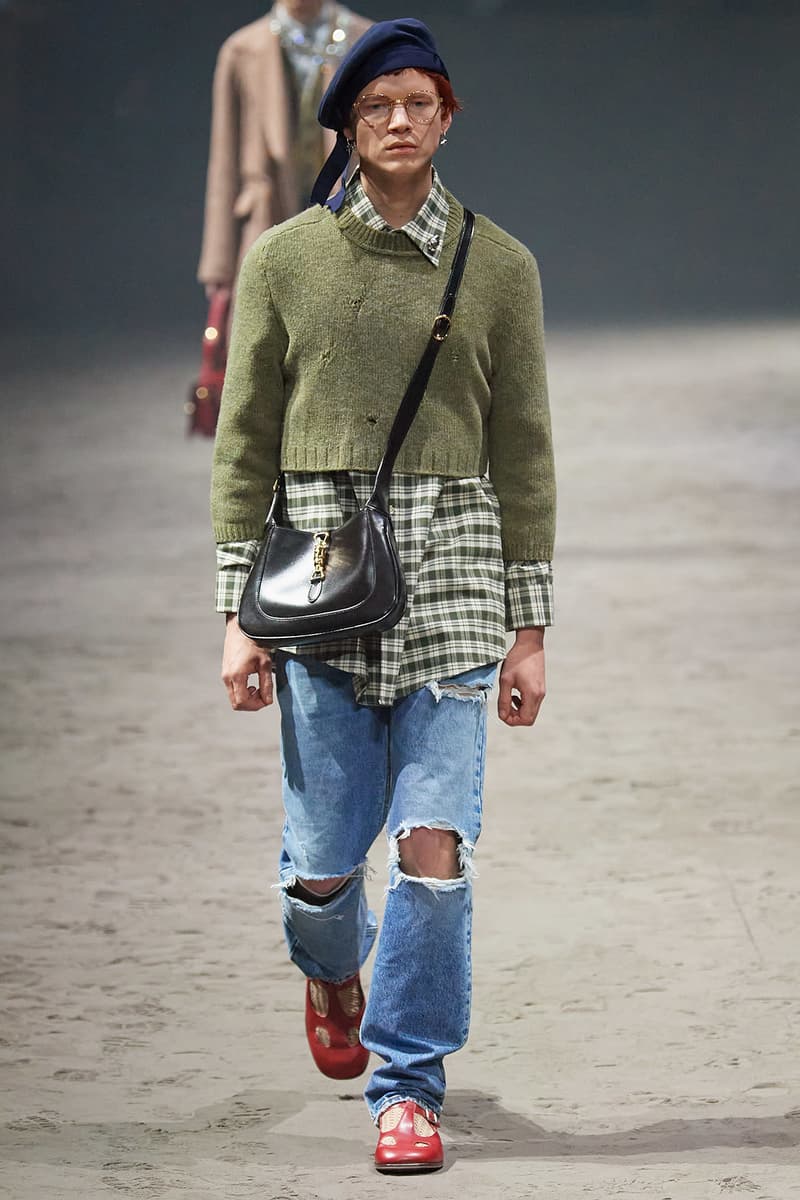 6 of 58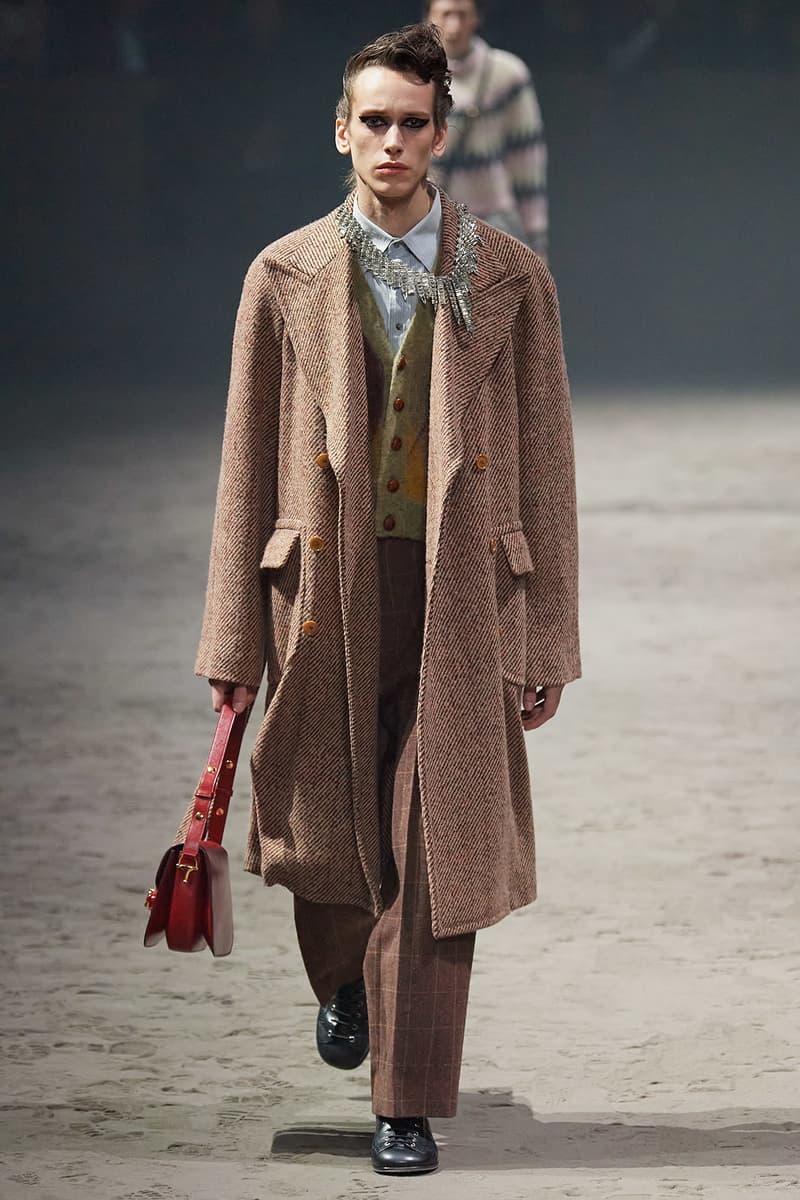 7 of 58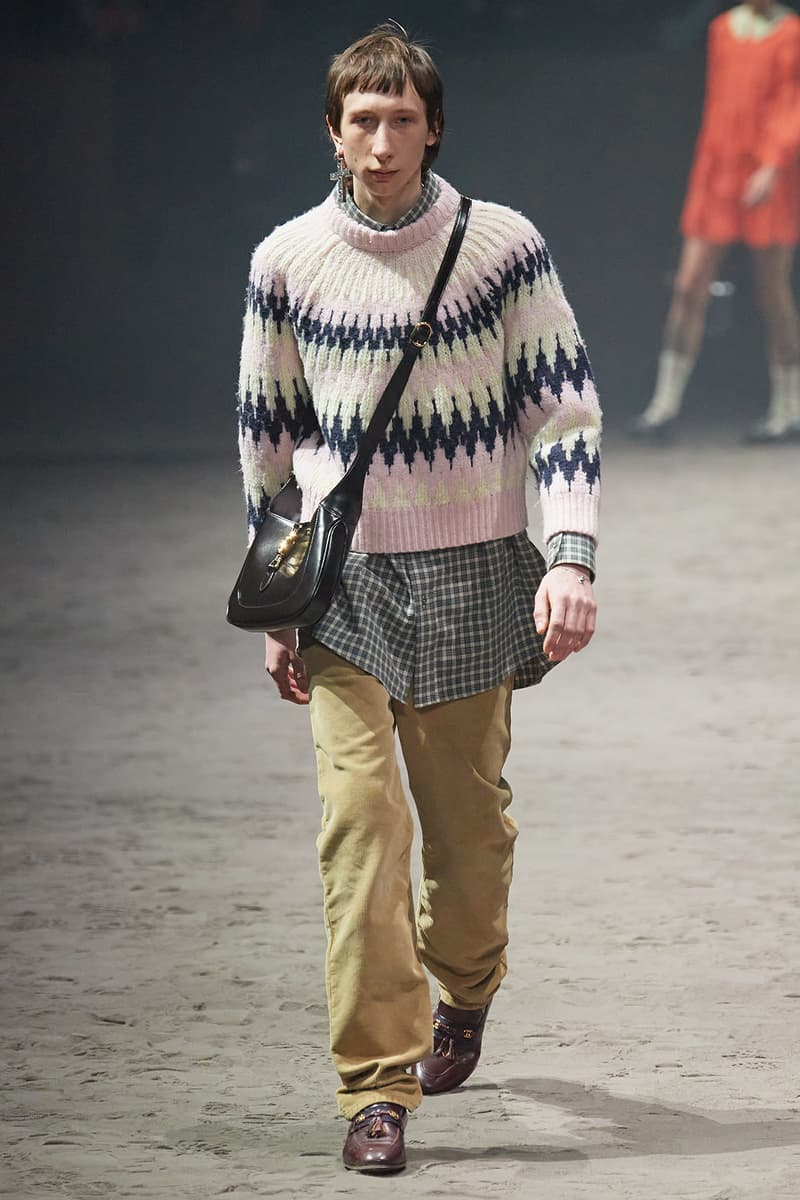 8 of 58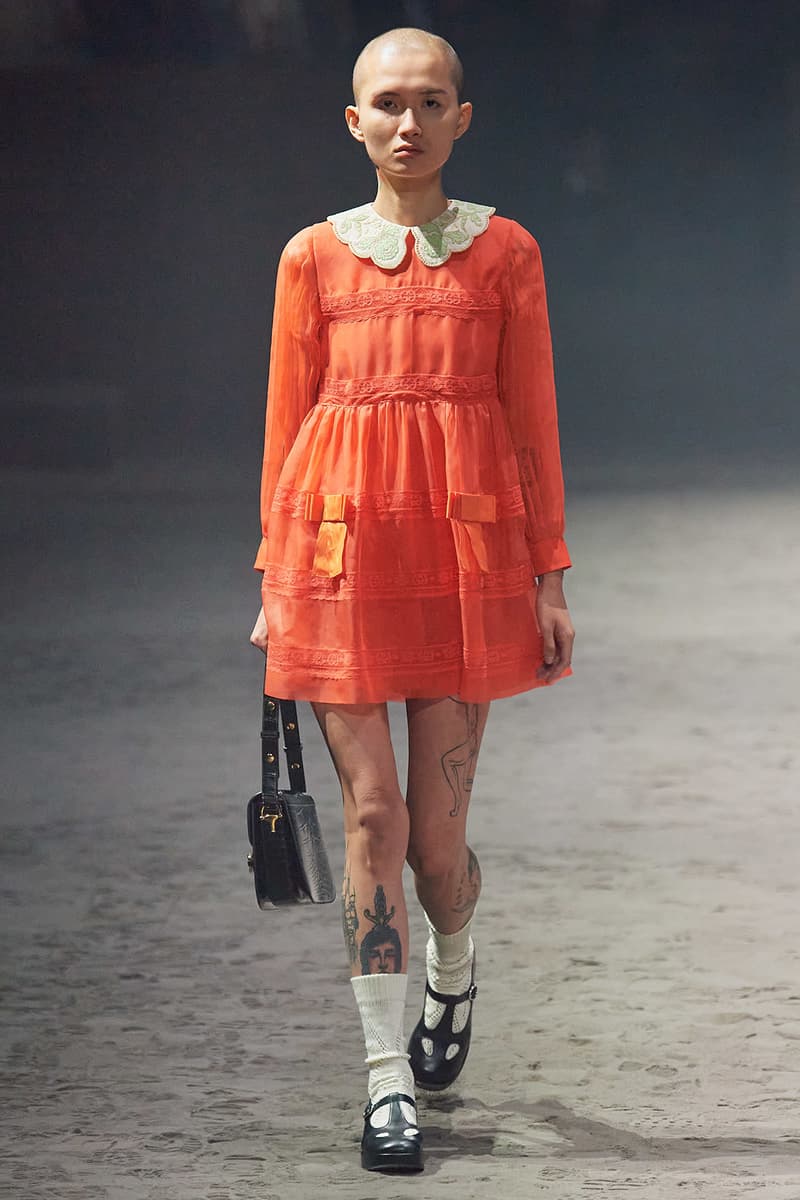 9 of 58
10 of 58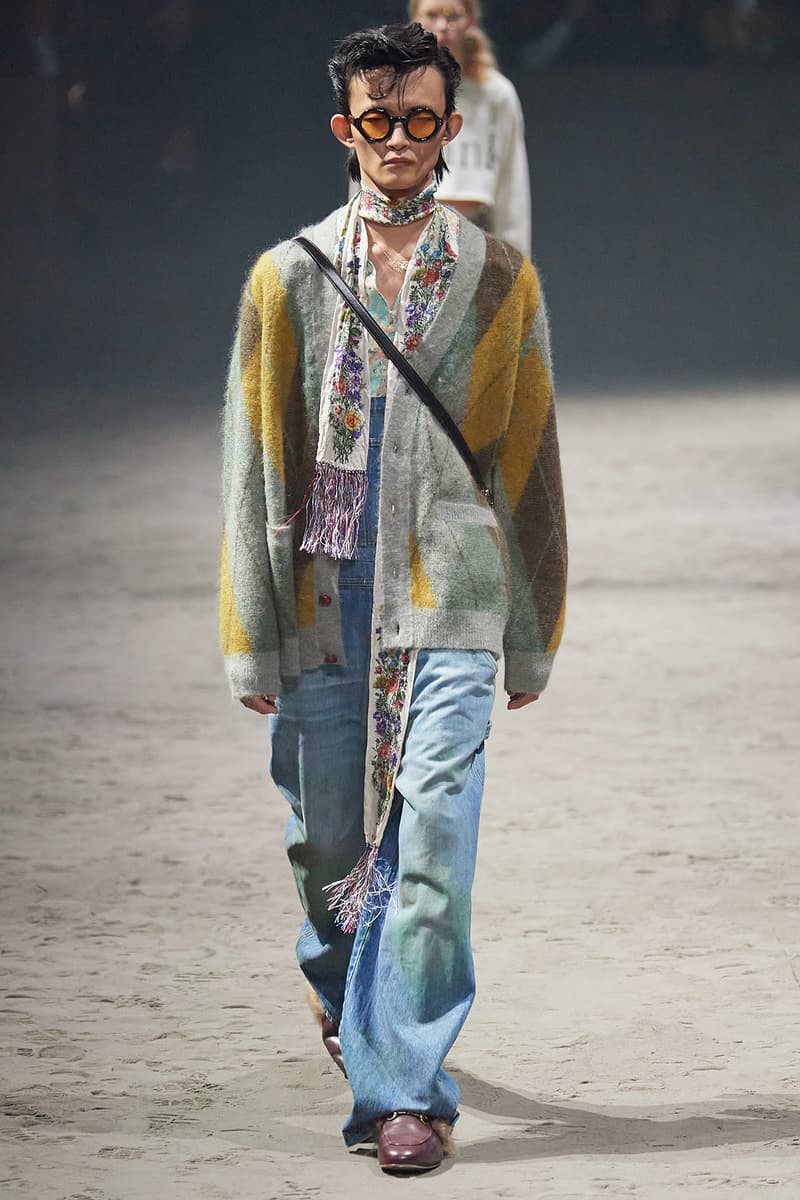 11 of 58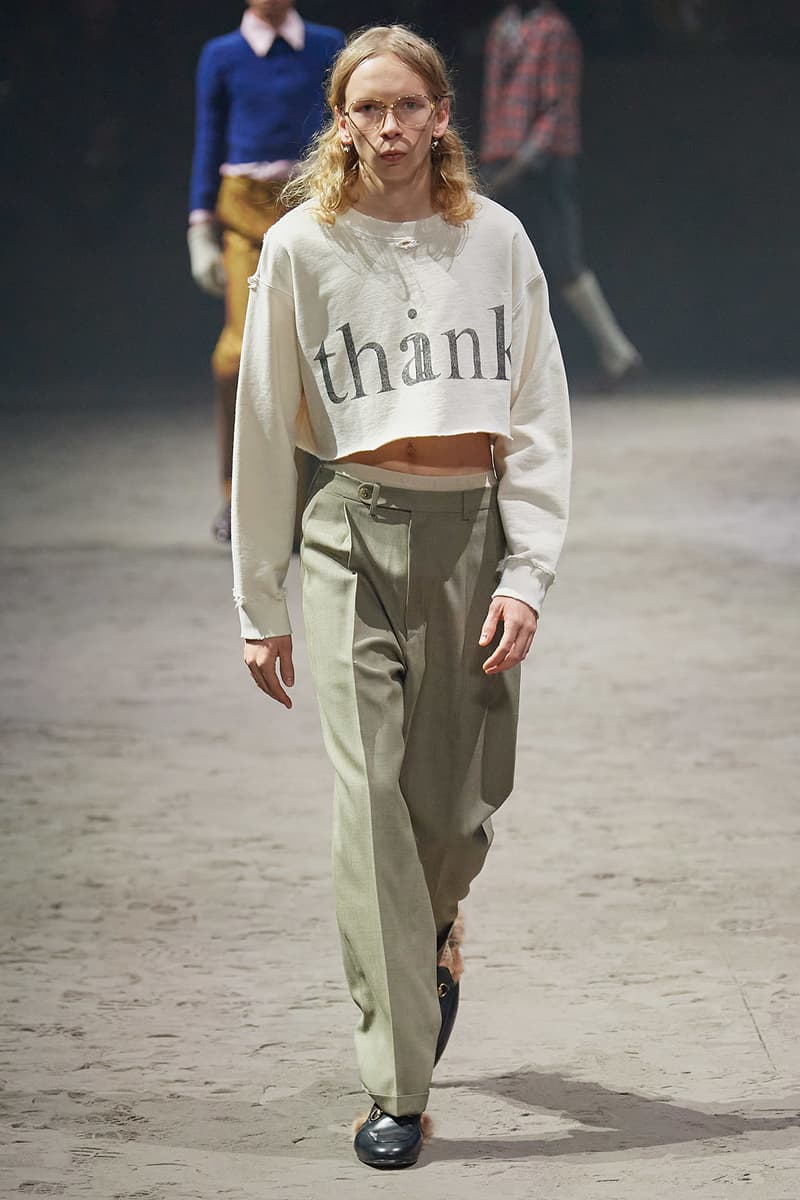 12 of 58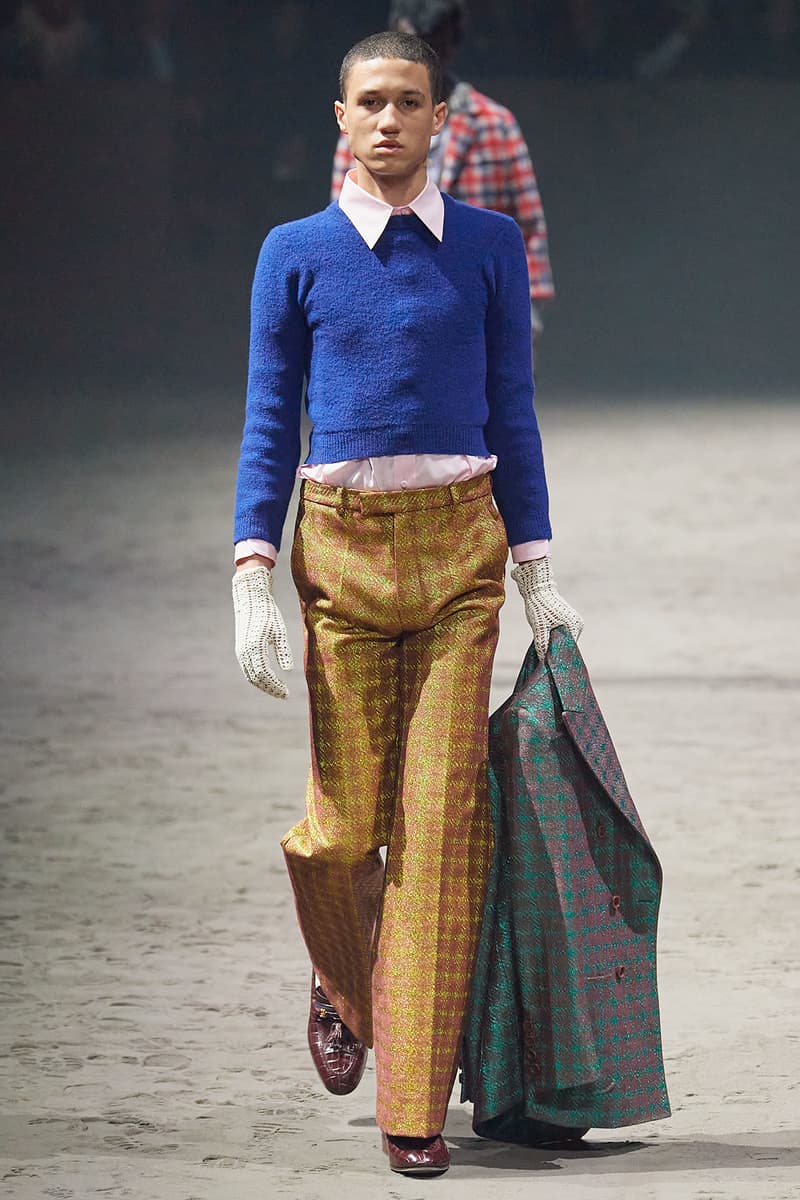 13 of 58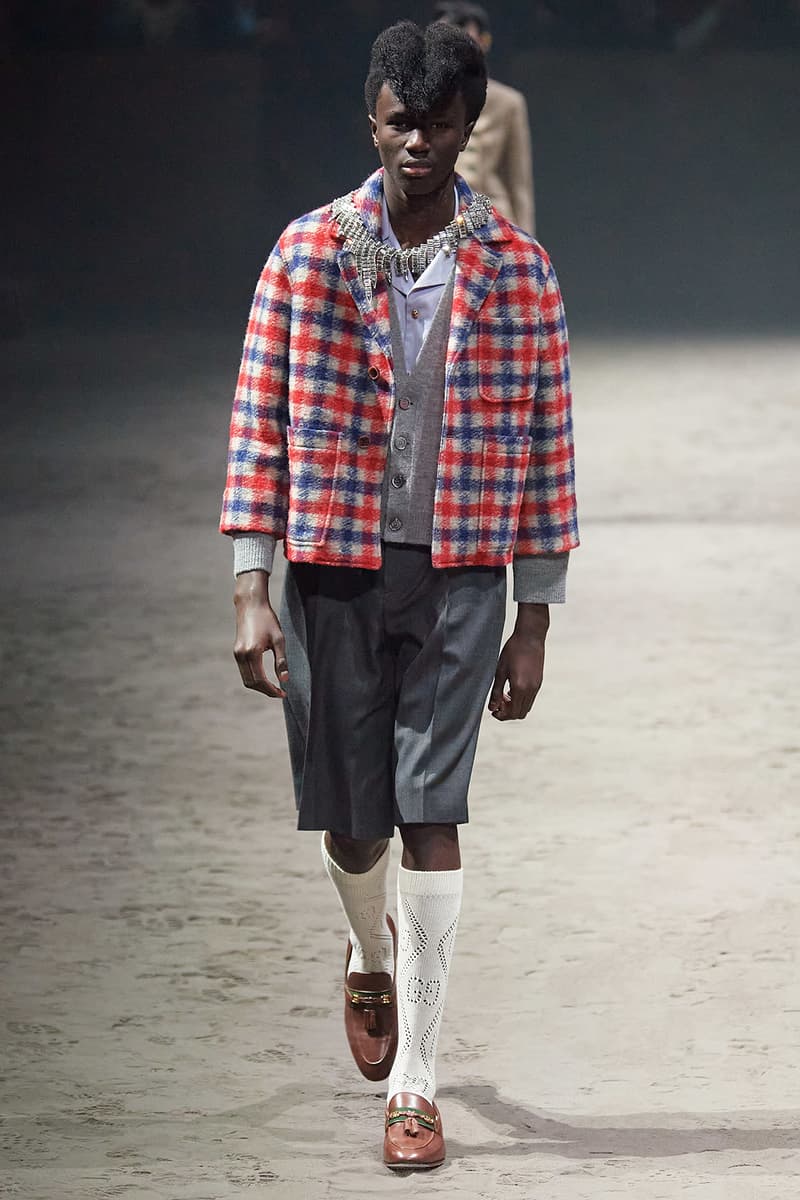 14 of 58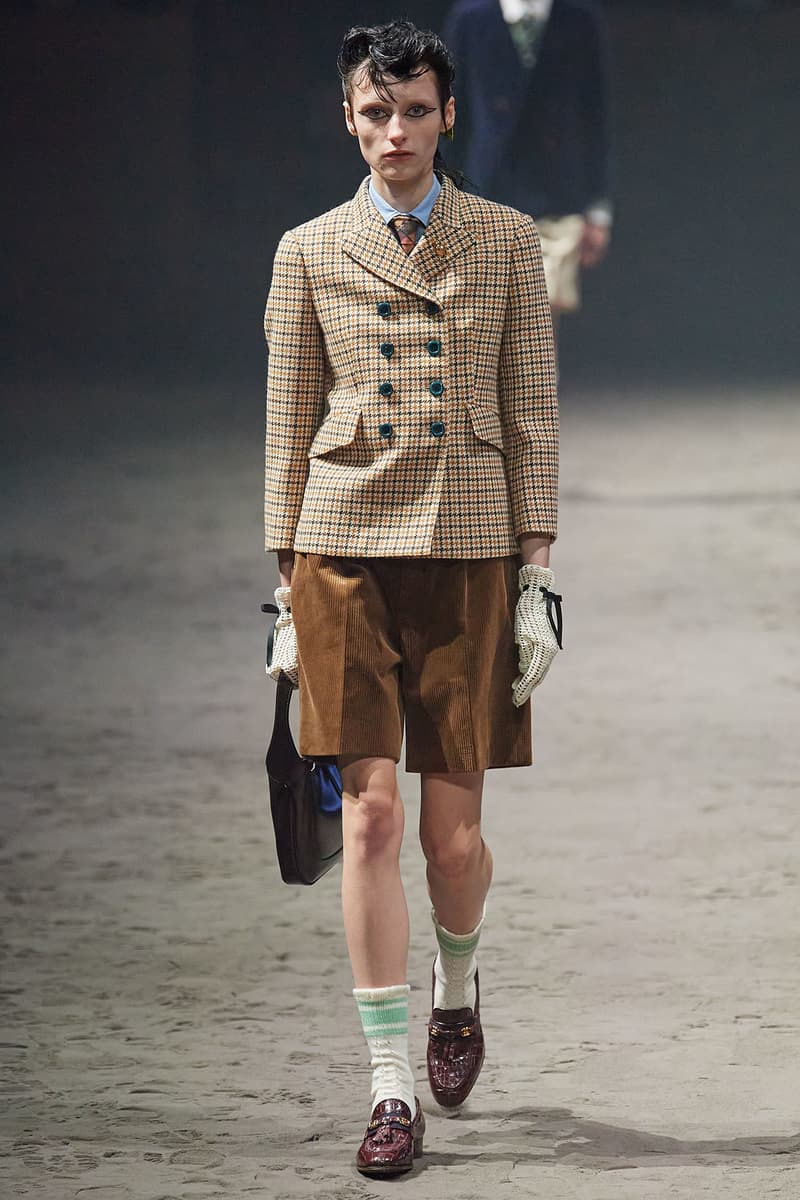 15 of 58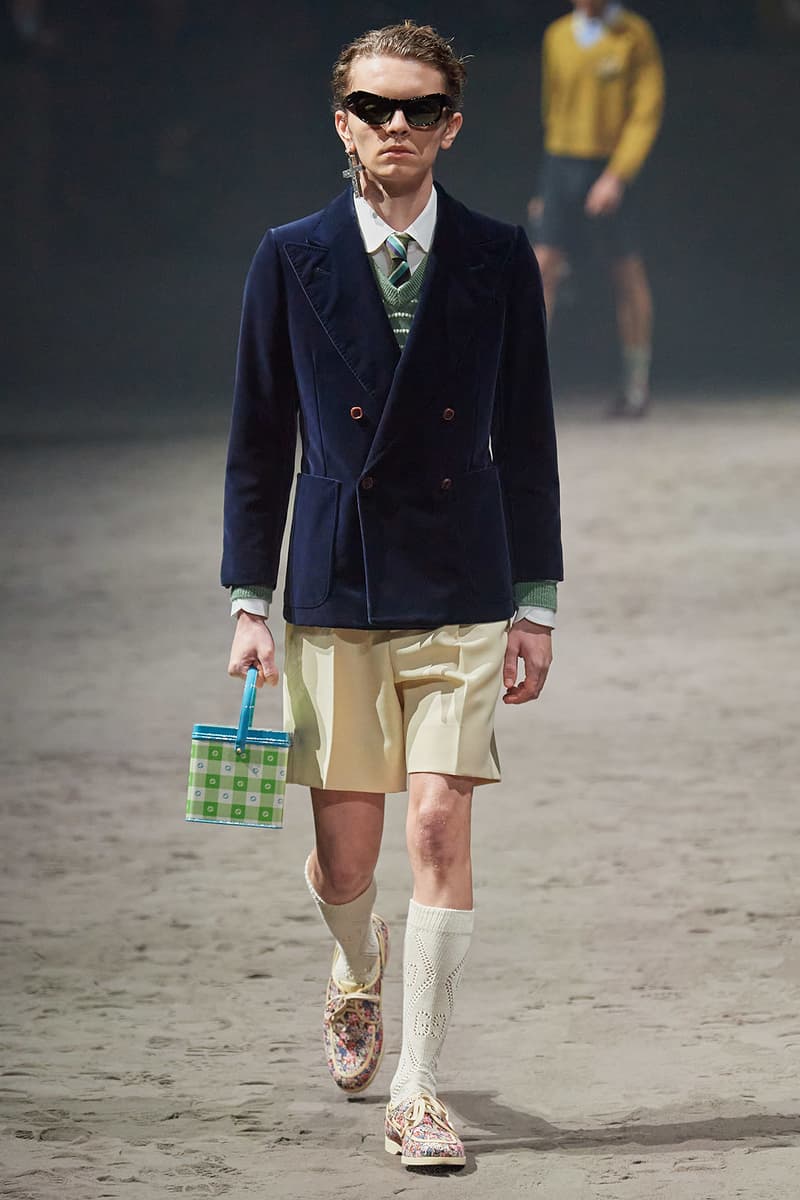 16 of 58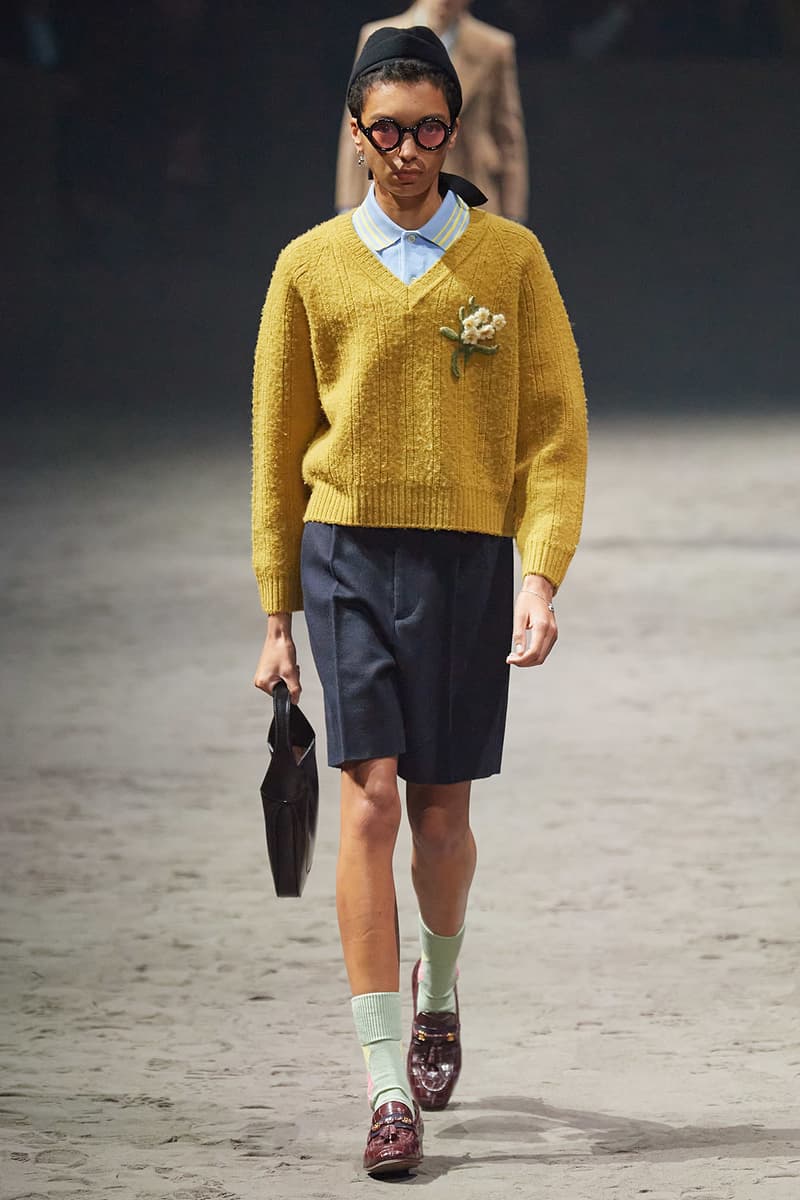 17 of 58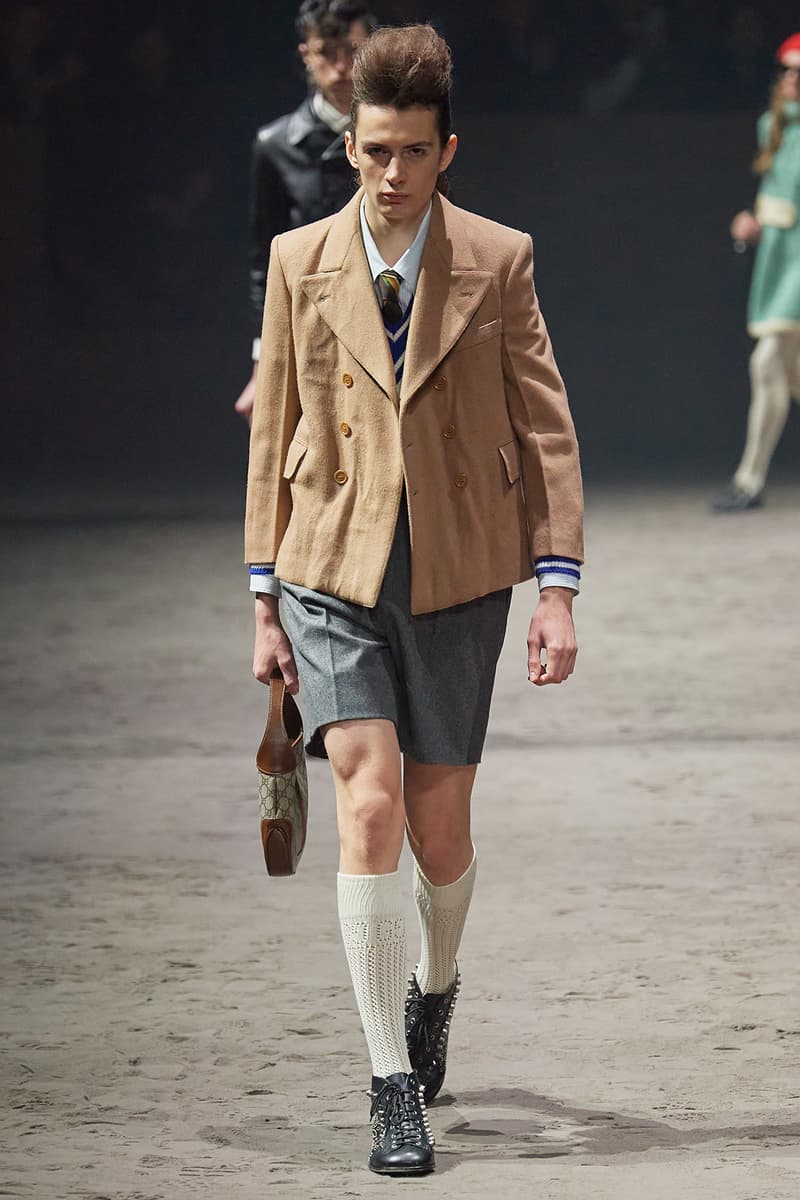 18 of 58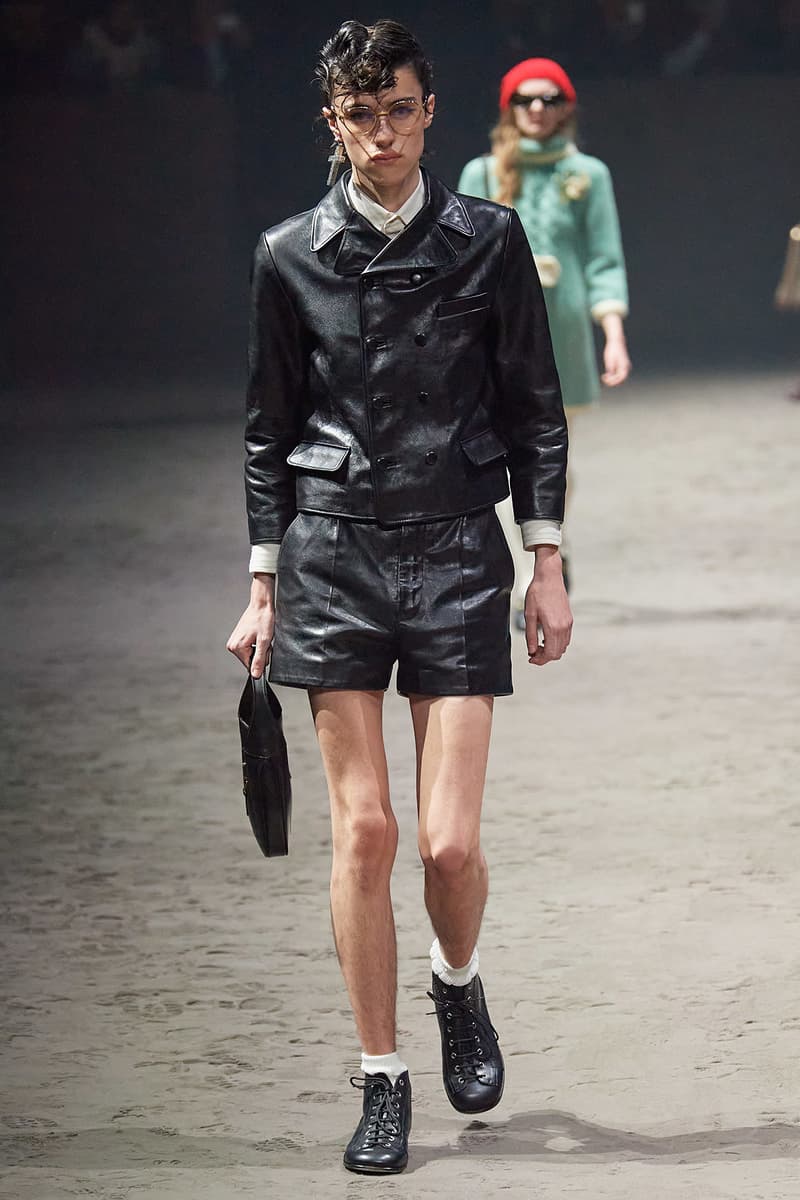 19 of 58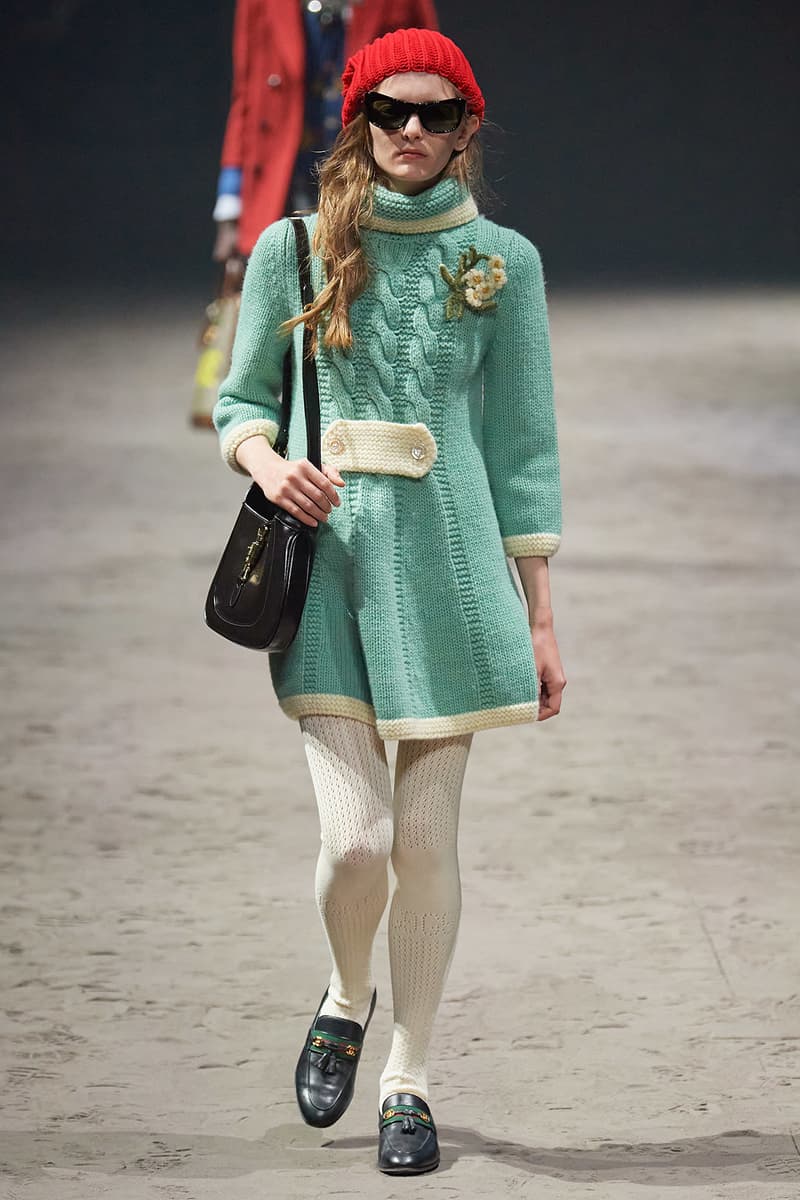 20 of 58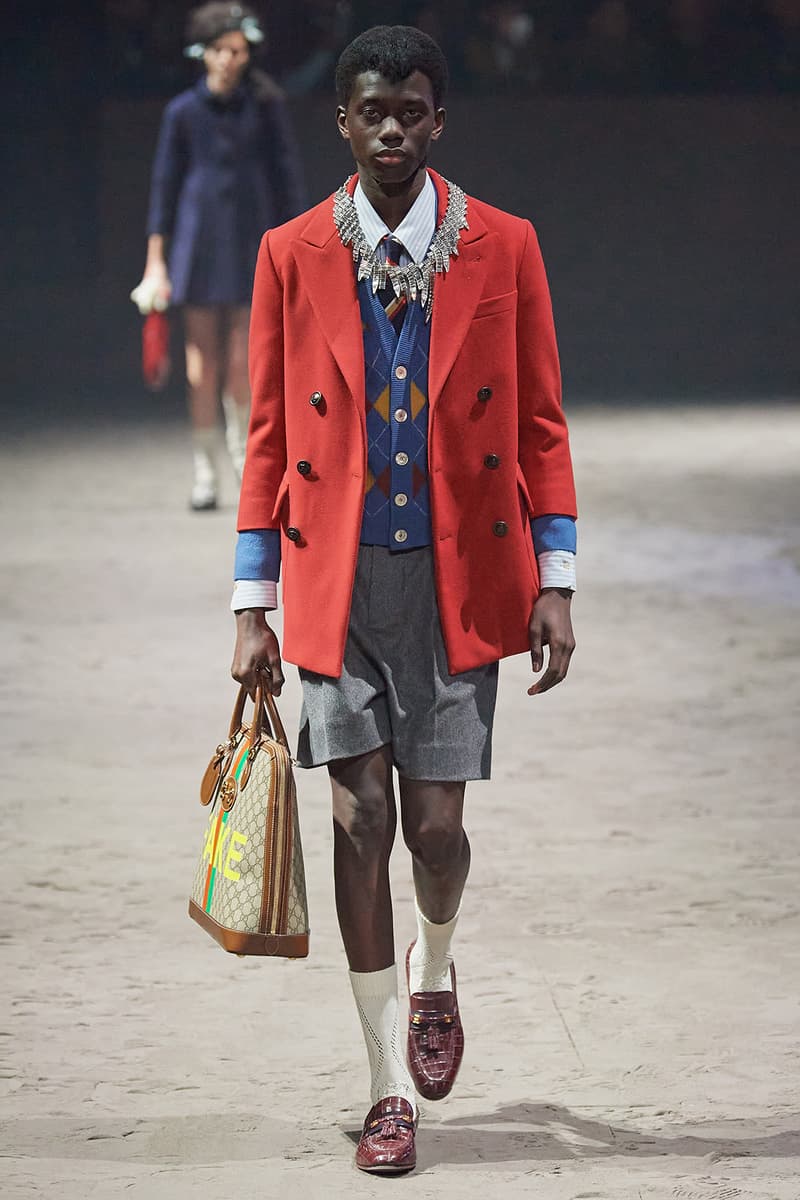 21 of 58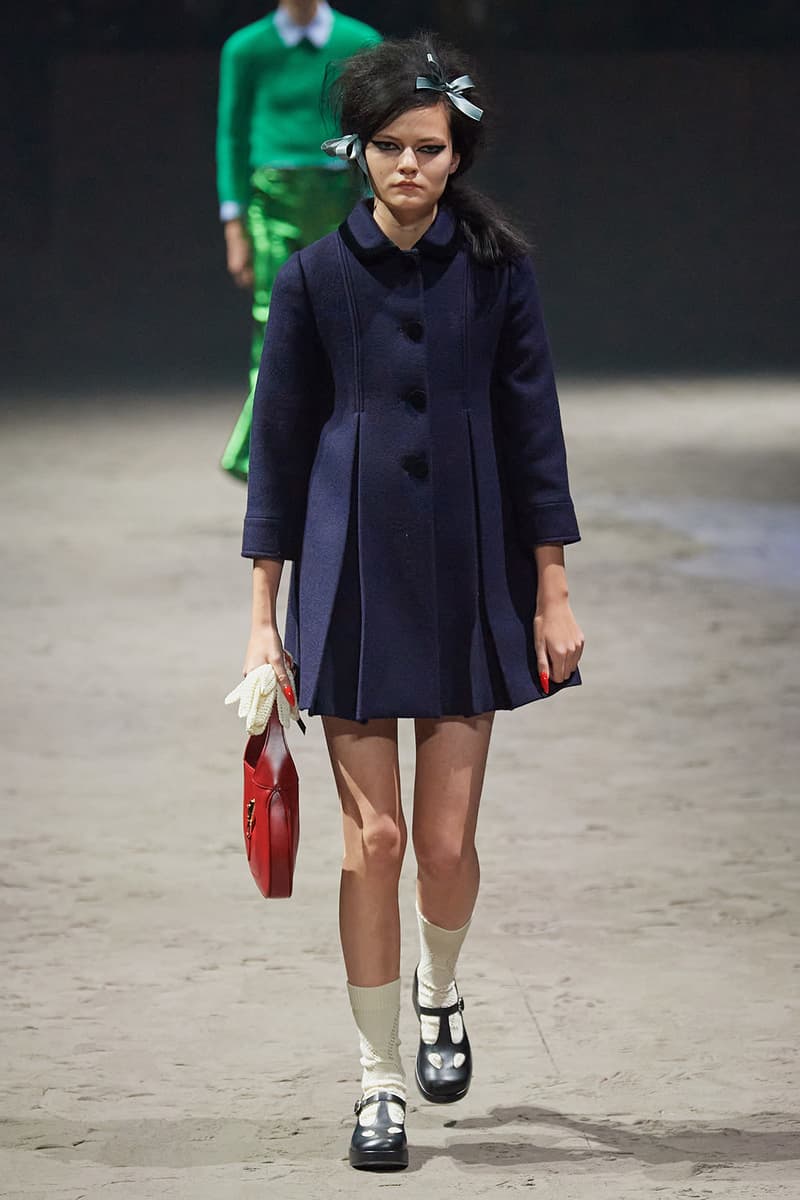 22 of 58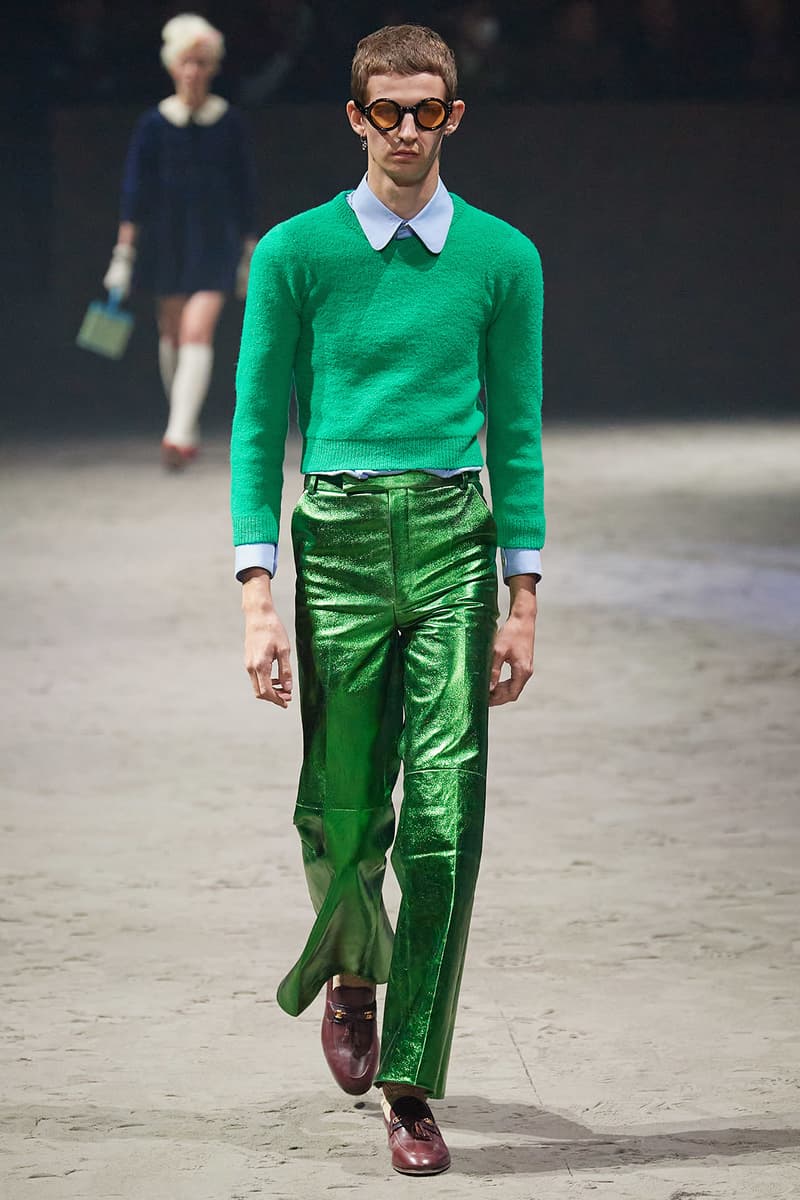 23 of 58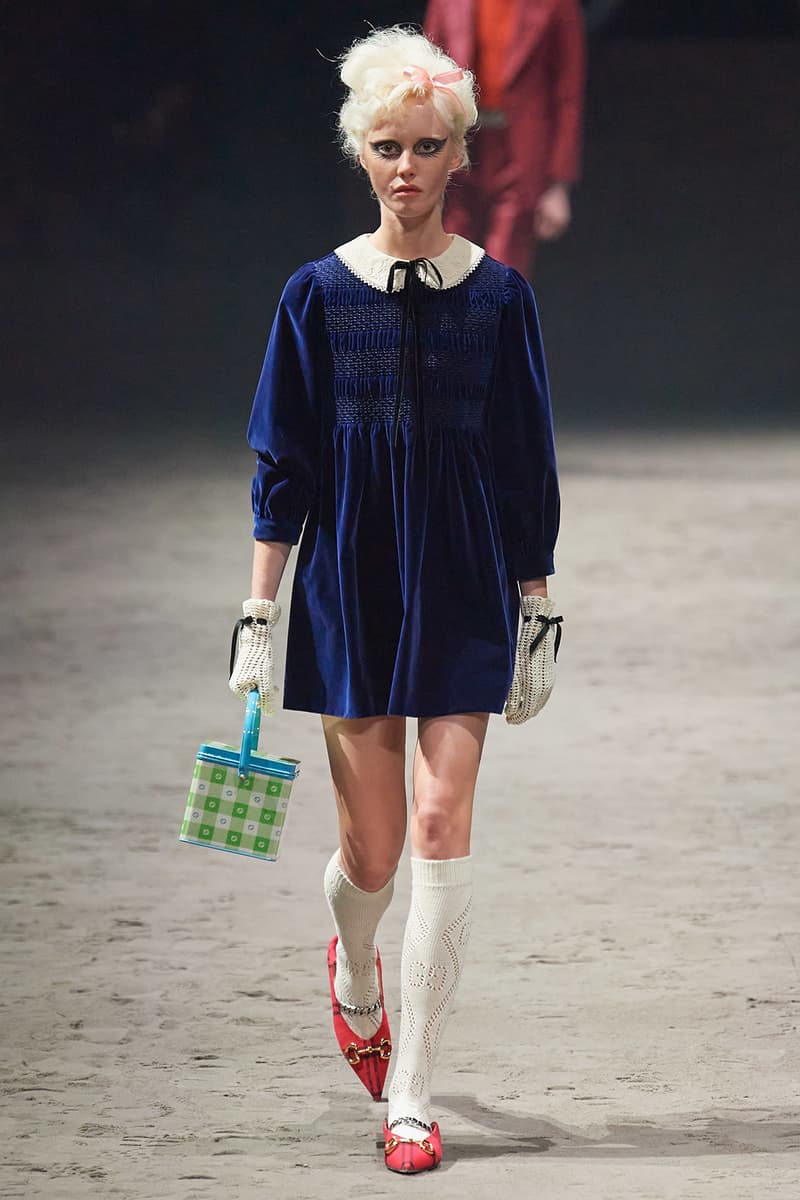 24 of 58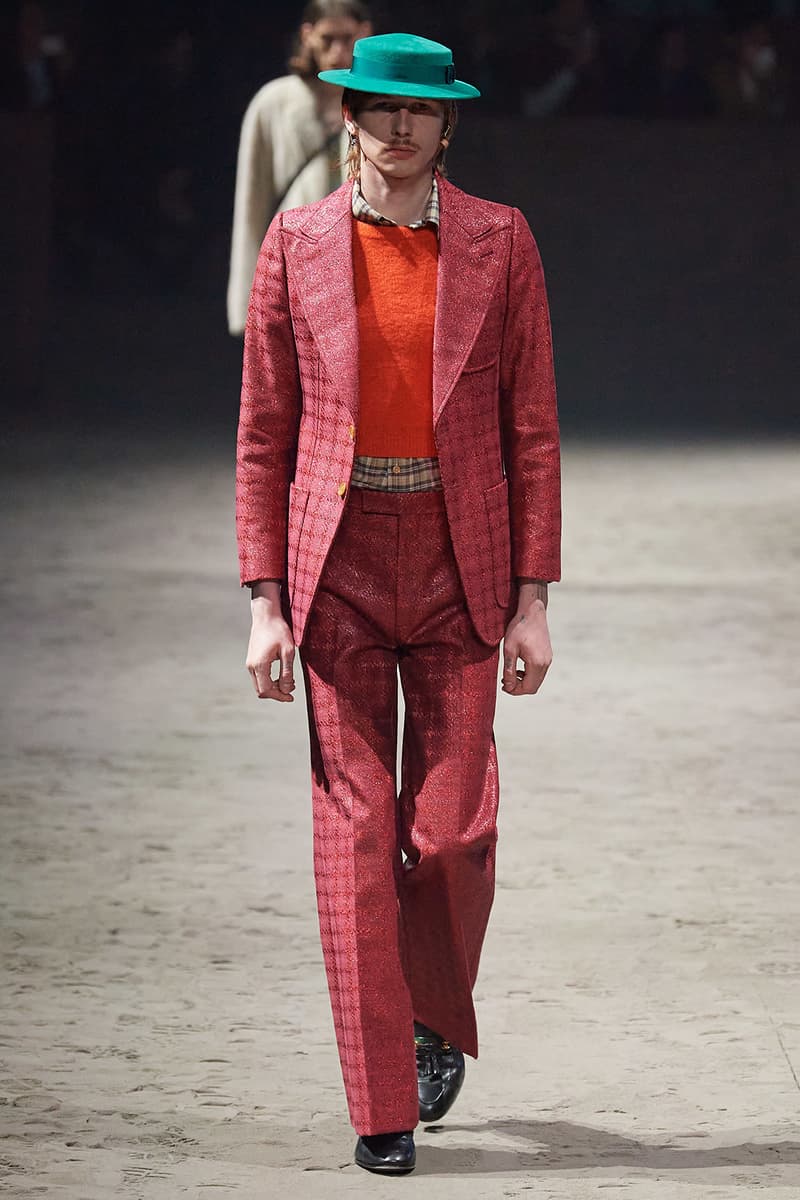 25 of 58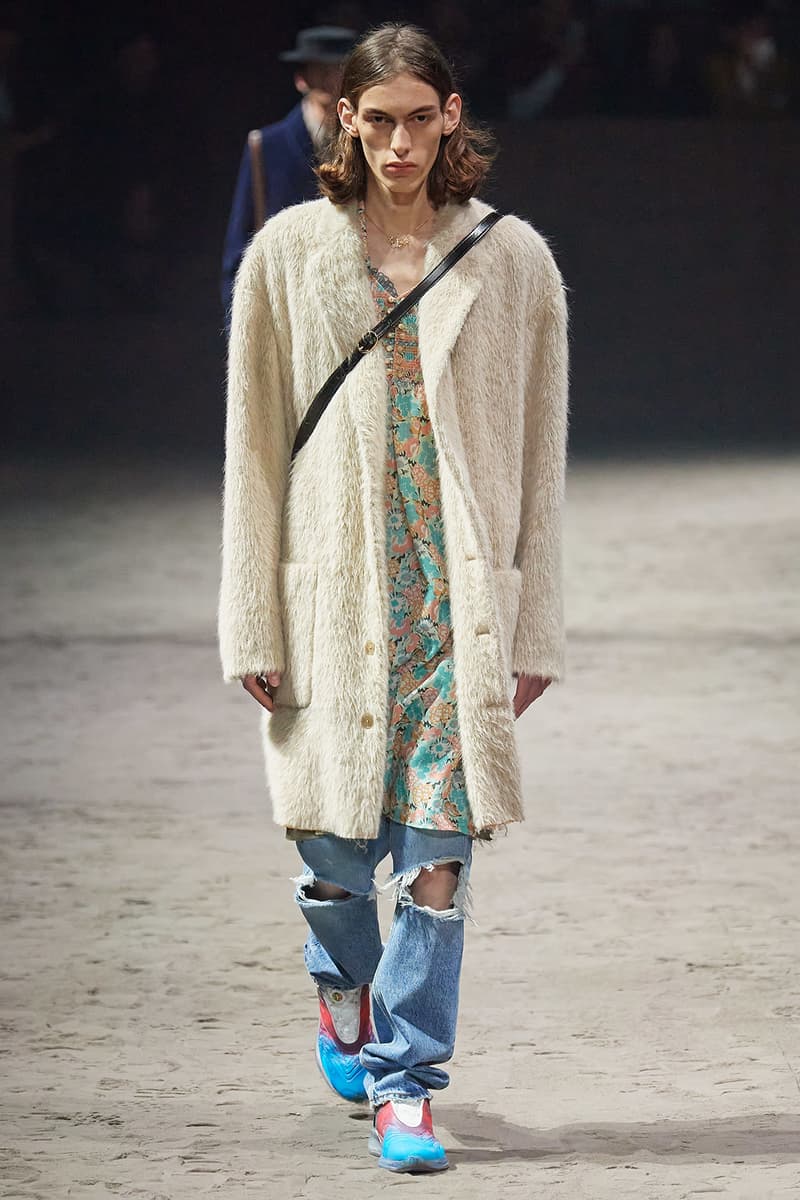 26 of 58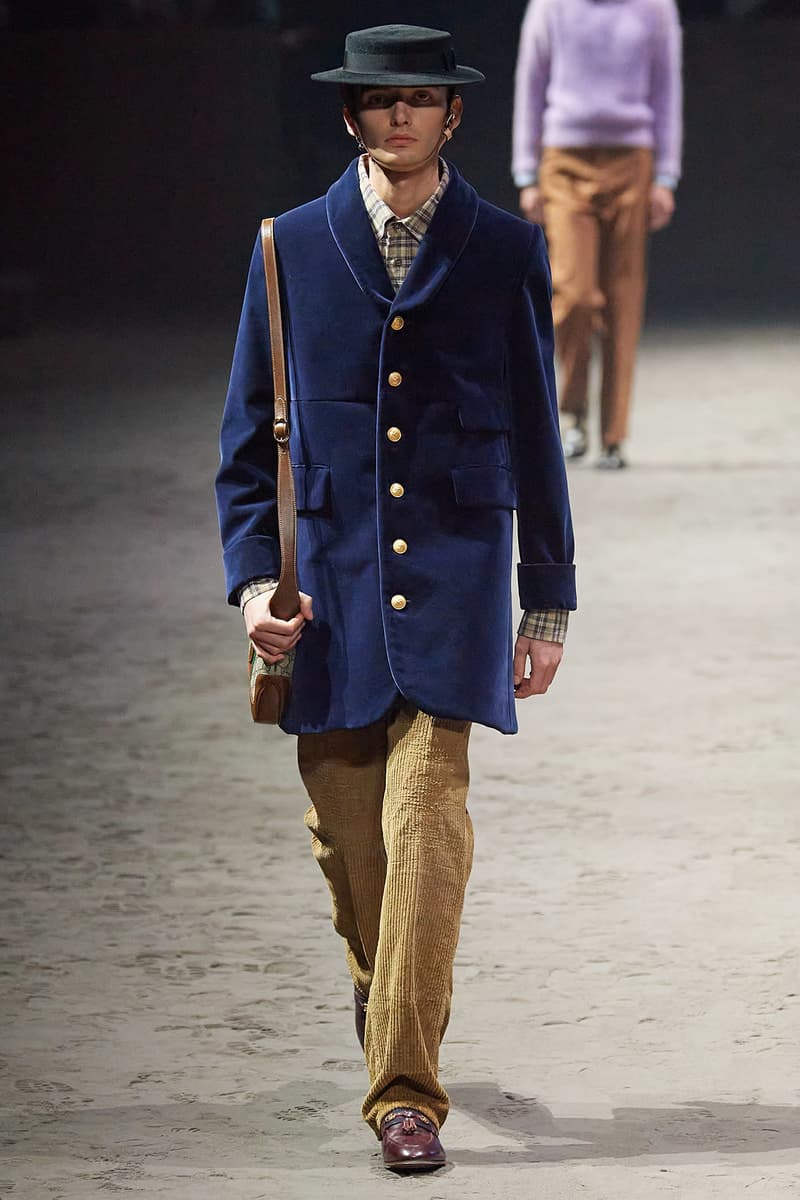 27 of 58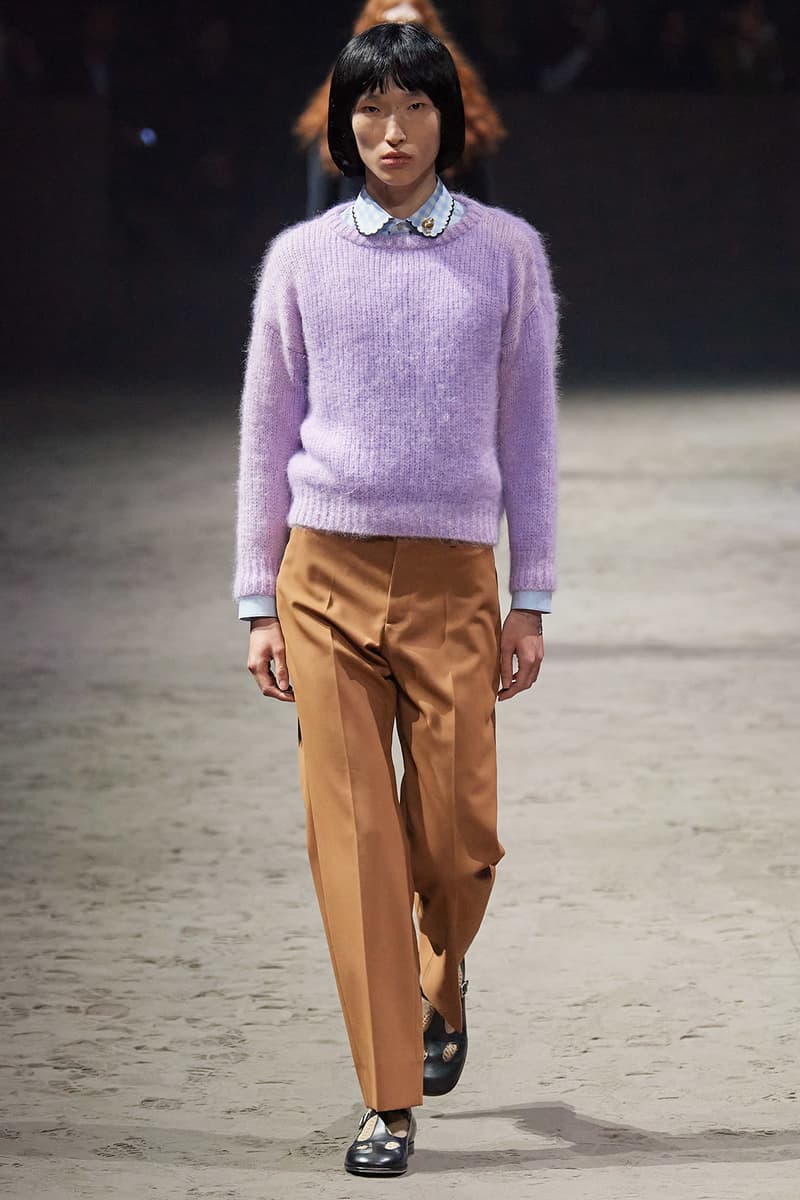 28 of 58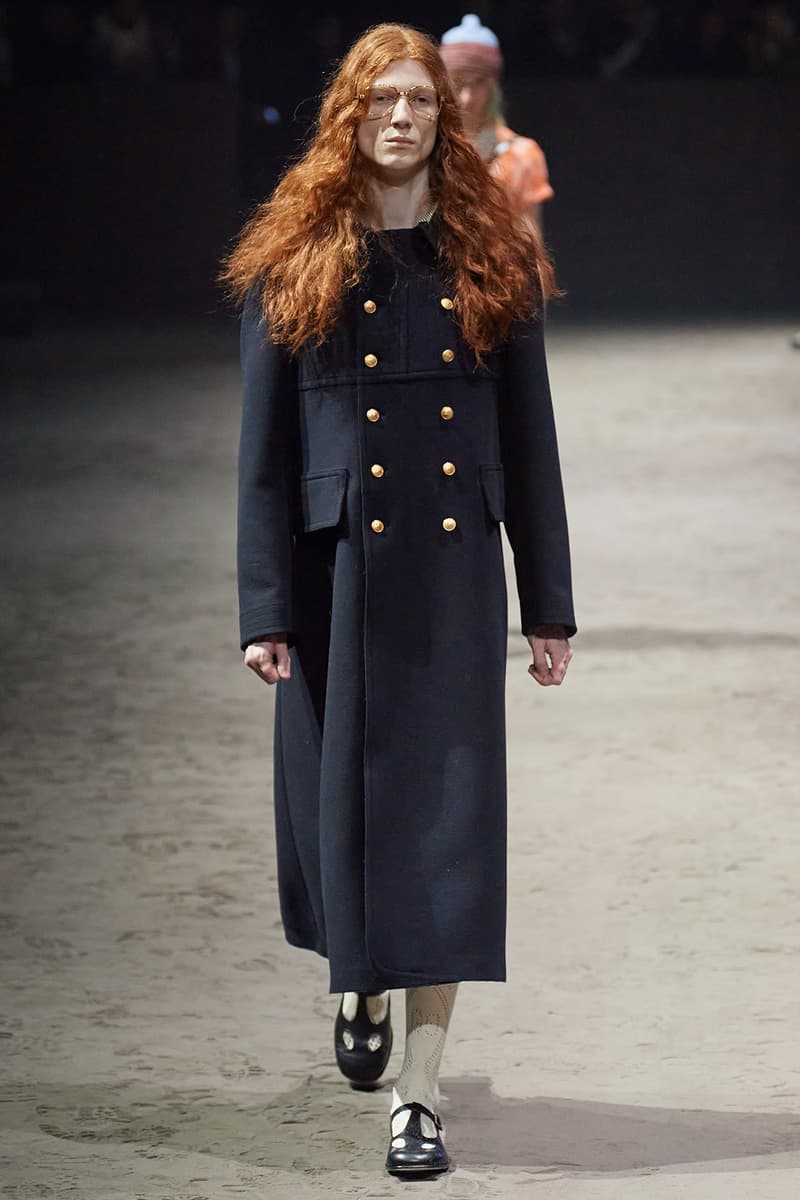 29 of 58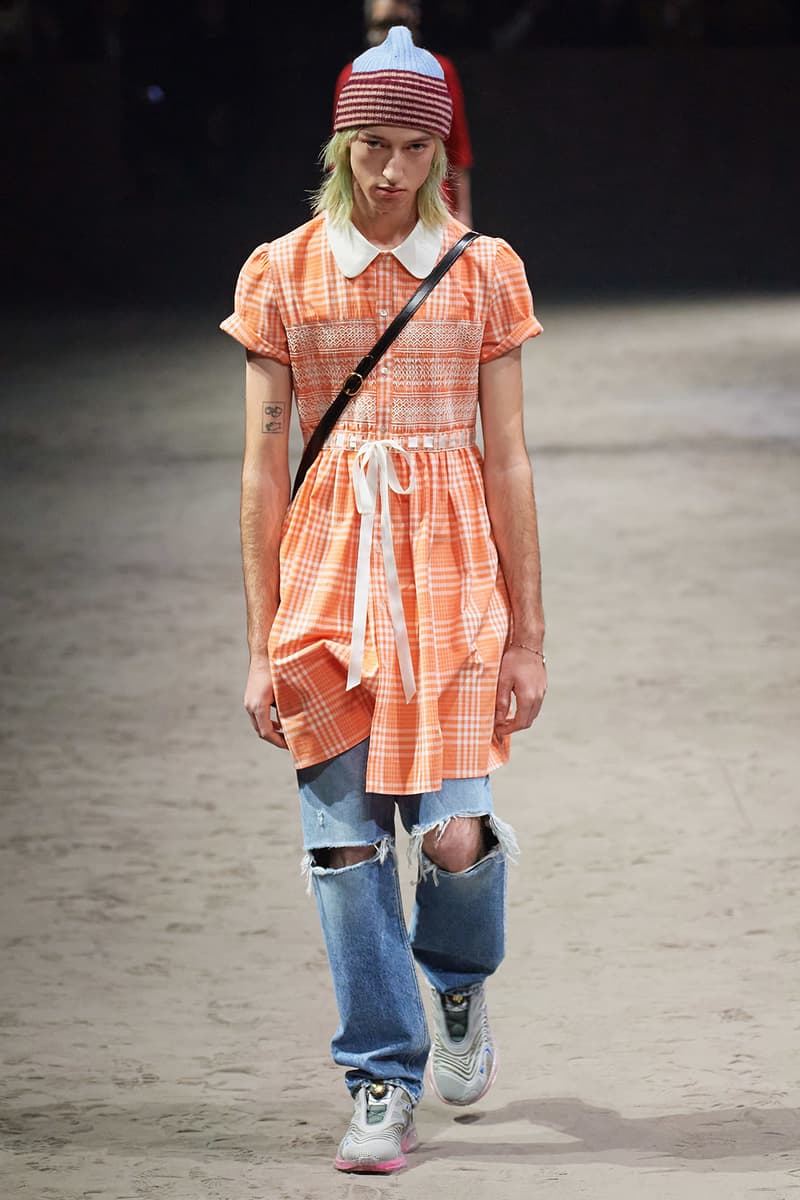 30 of 58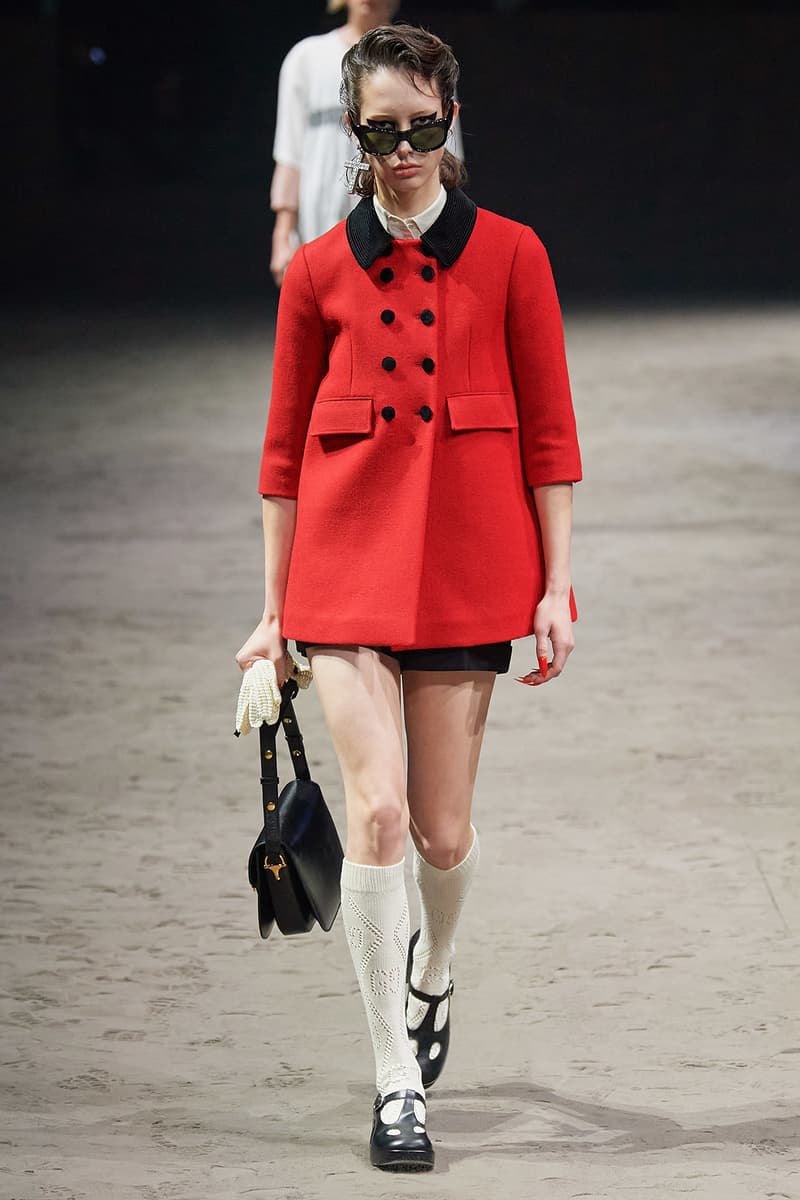 31 of 58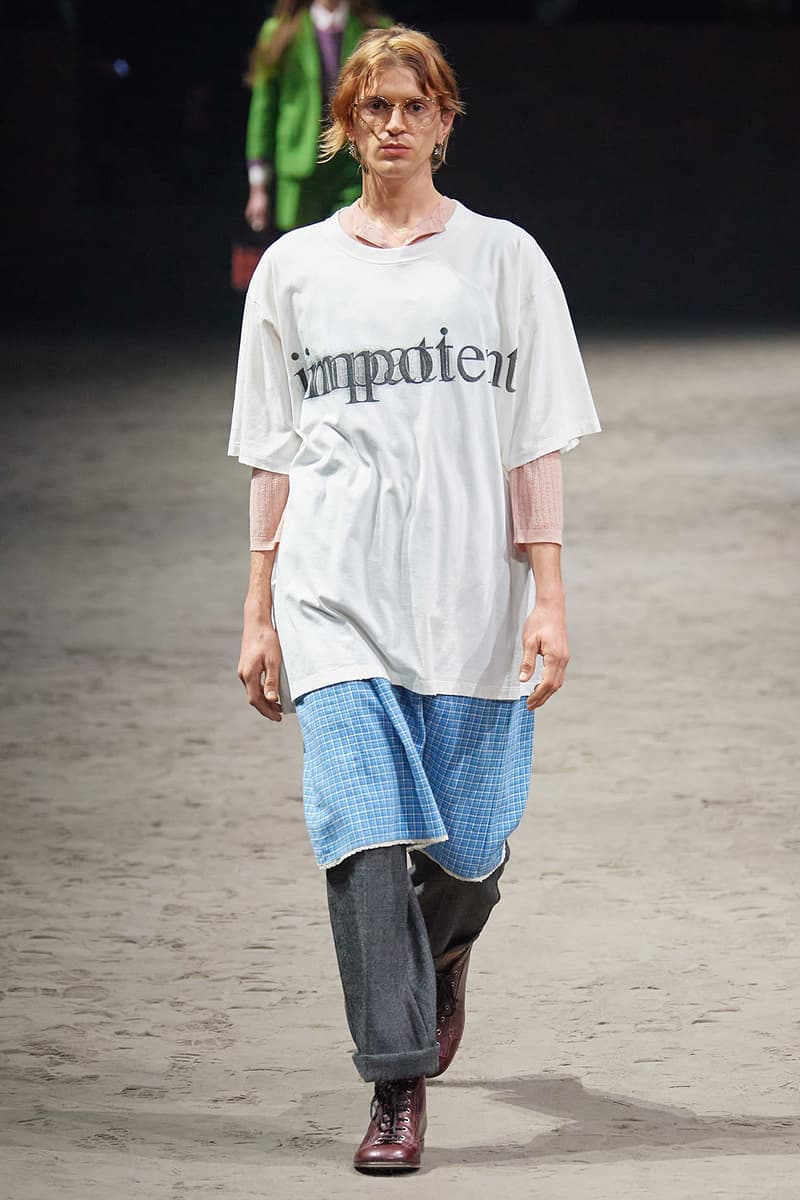 32 of 58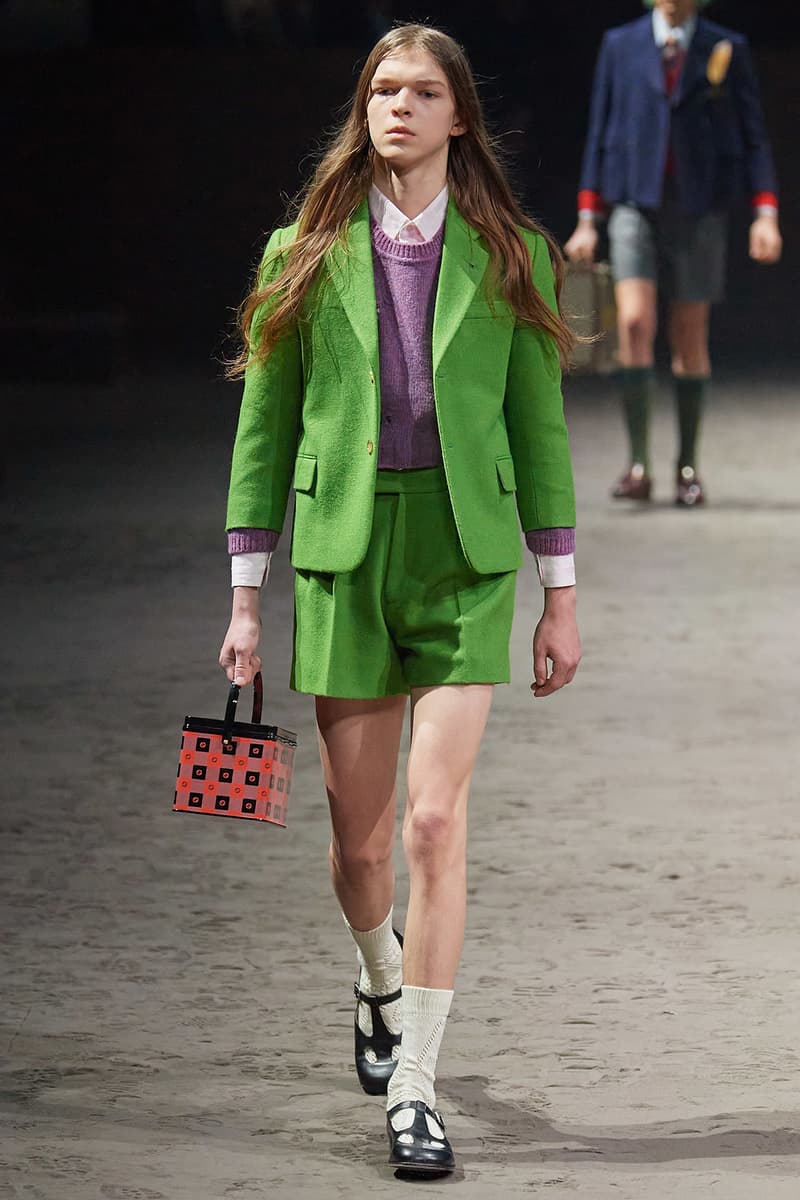 33 of 58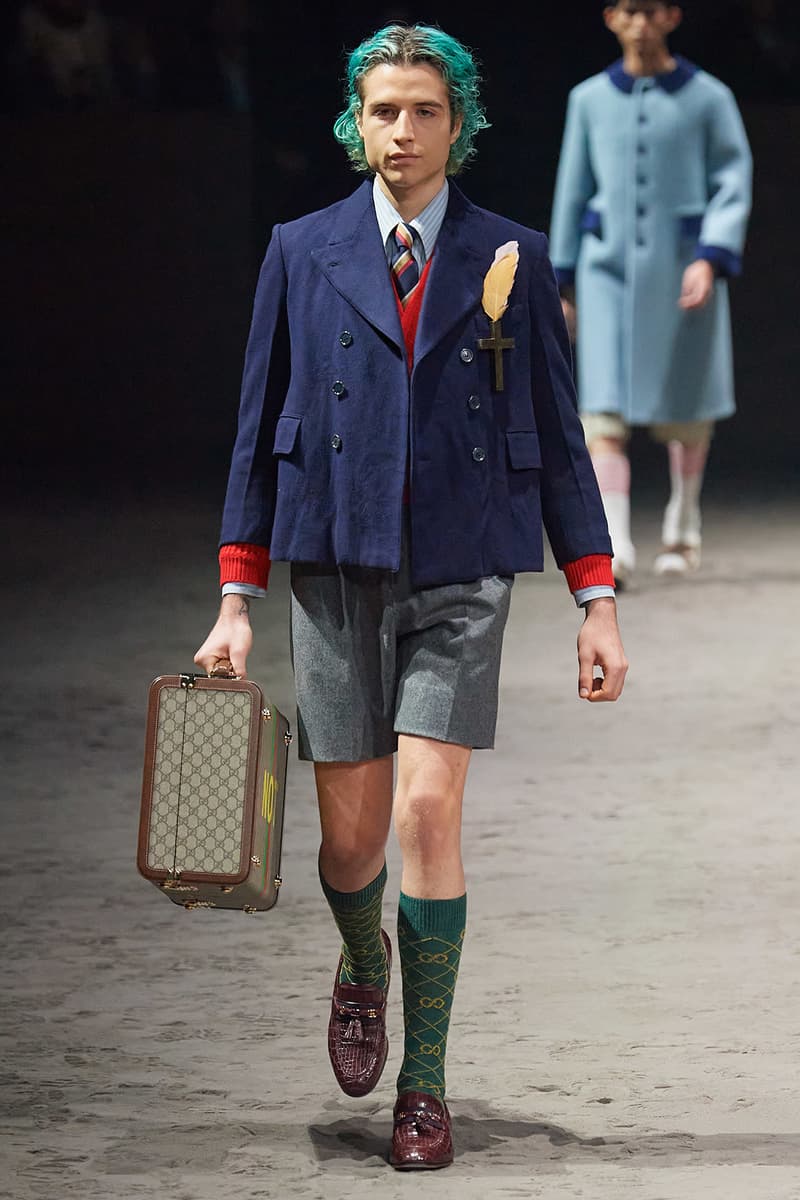 34 of 58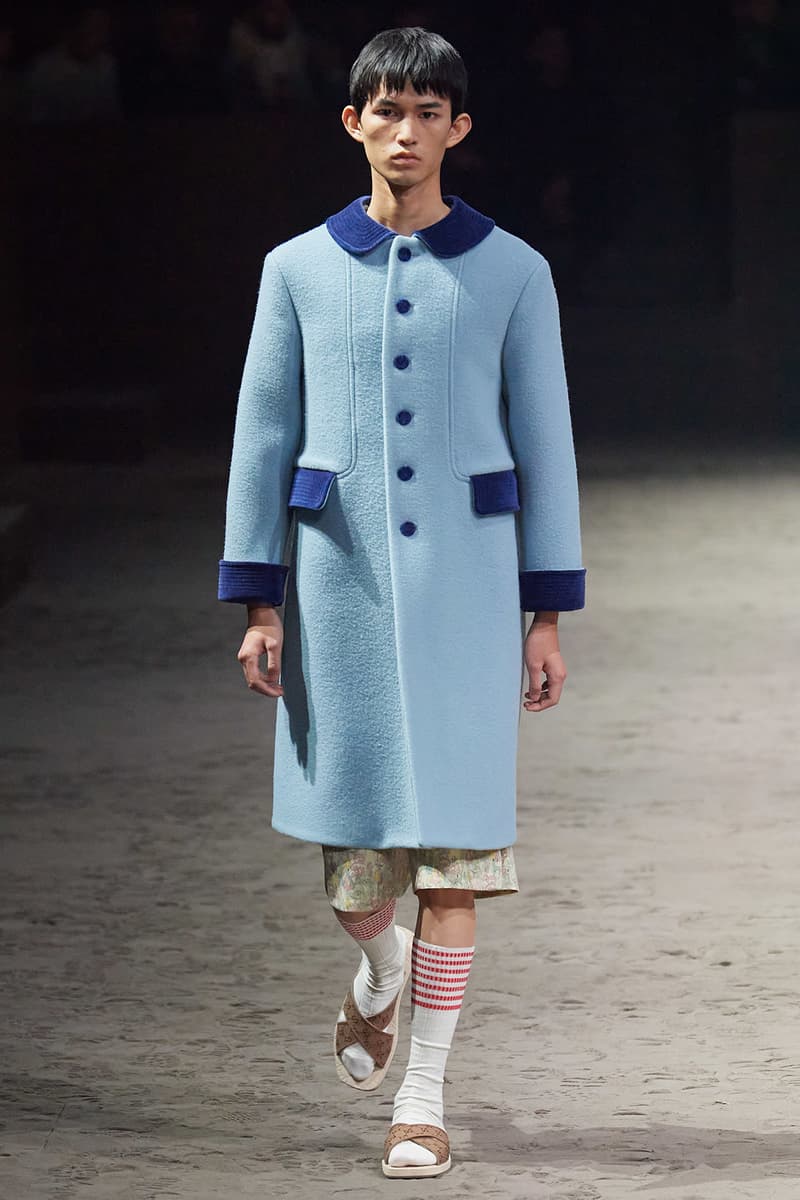 35 of 58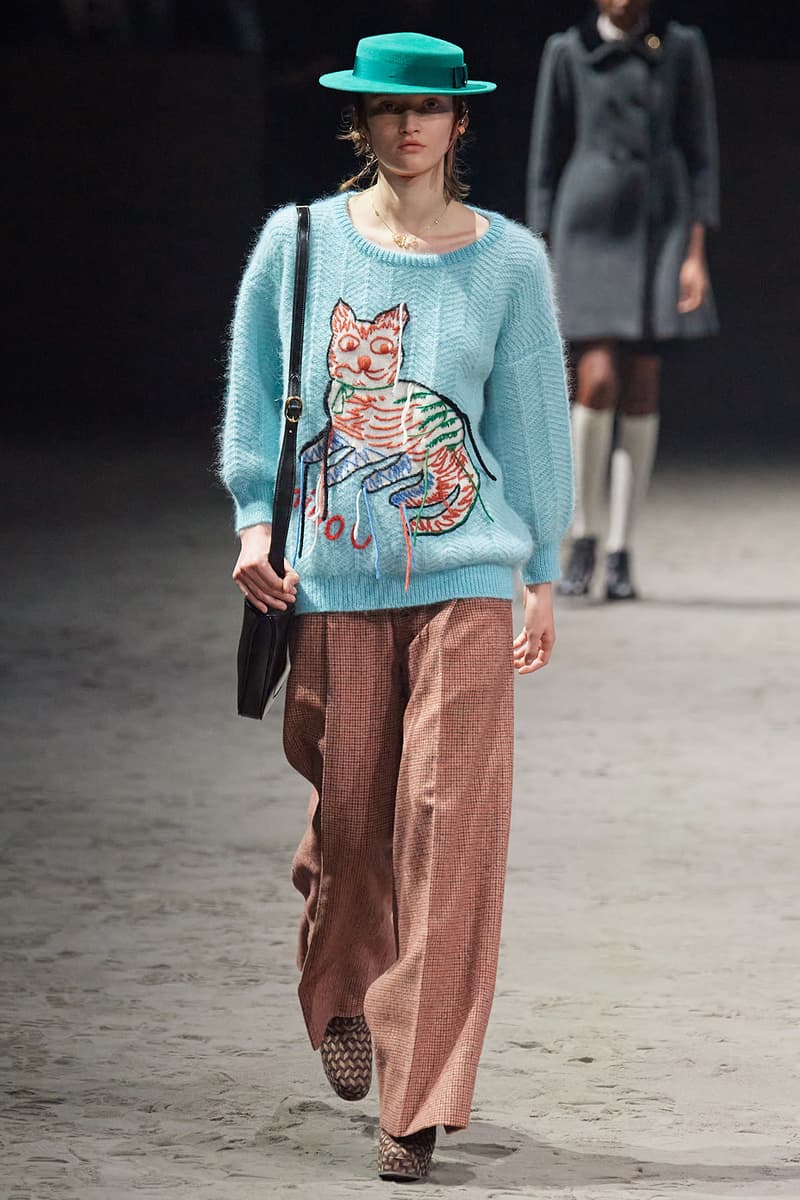 36 of 58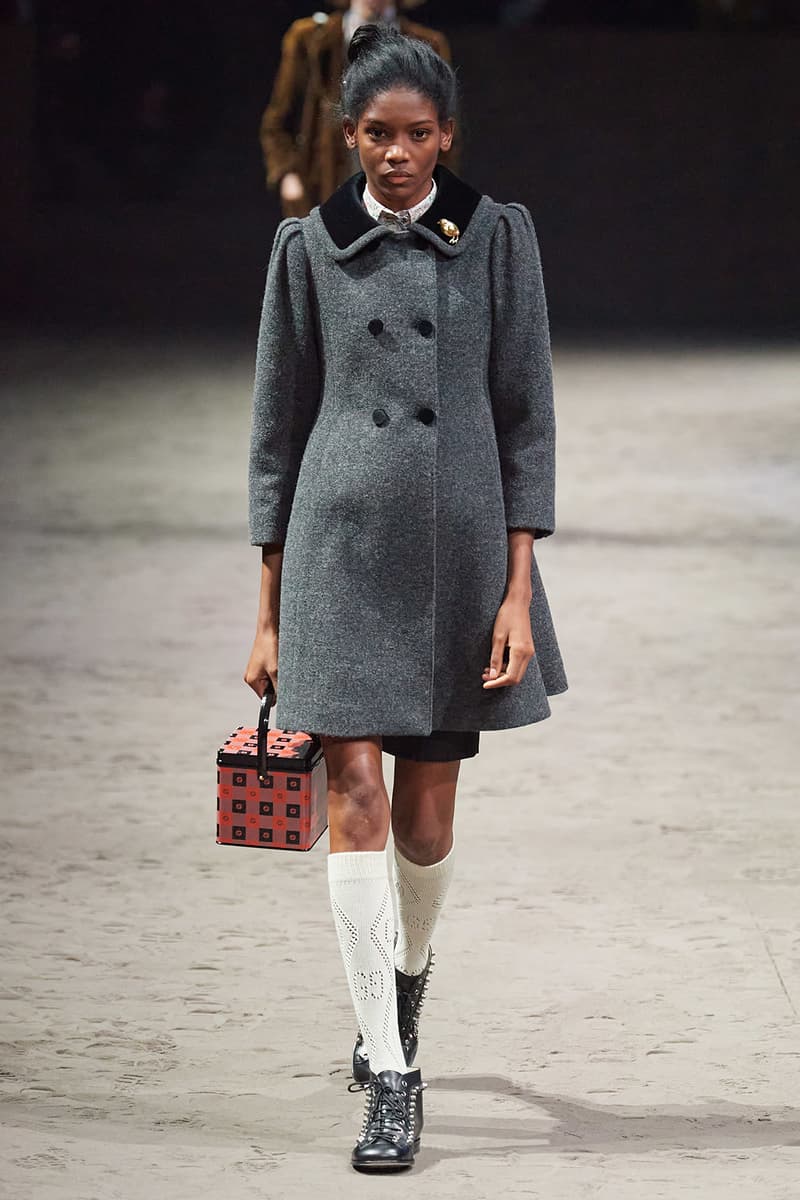 37 of 58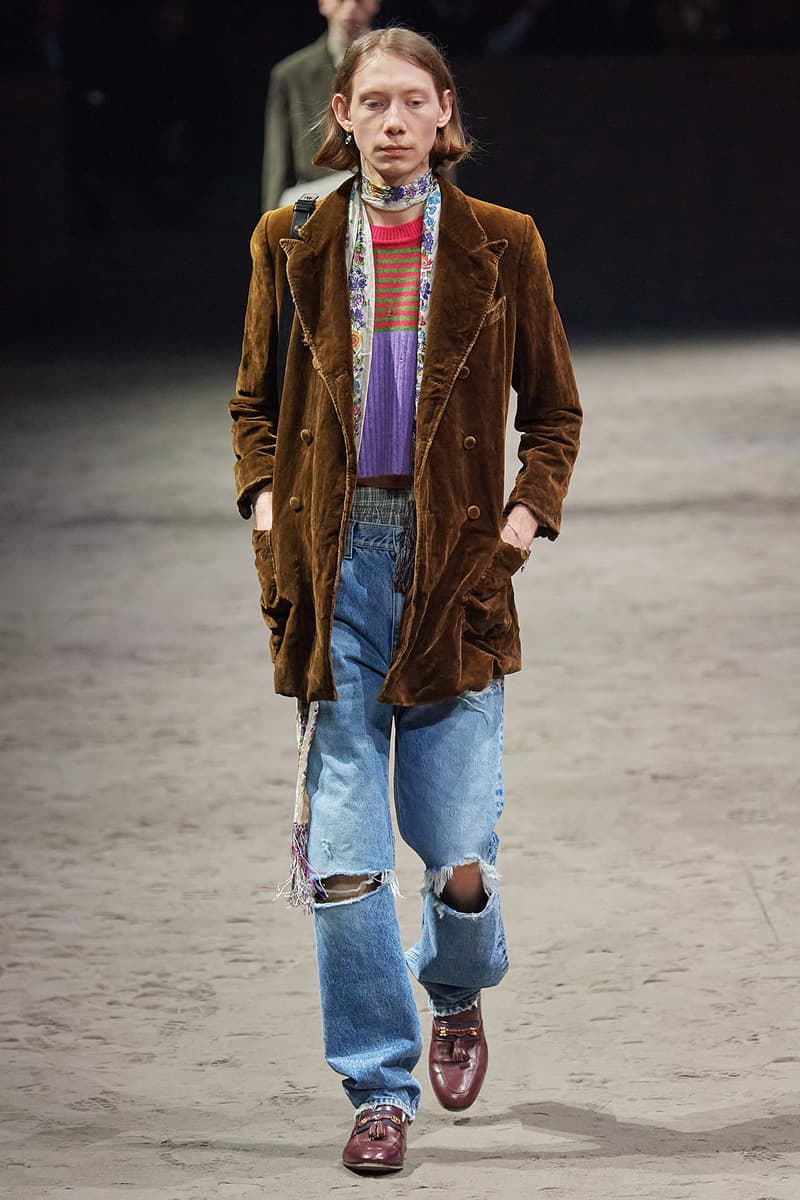 38 of 58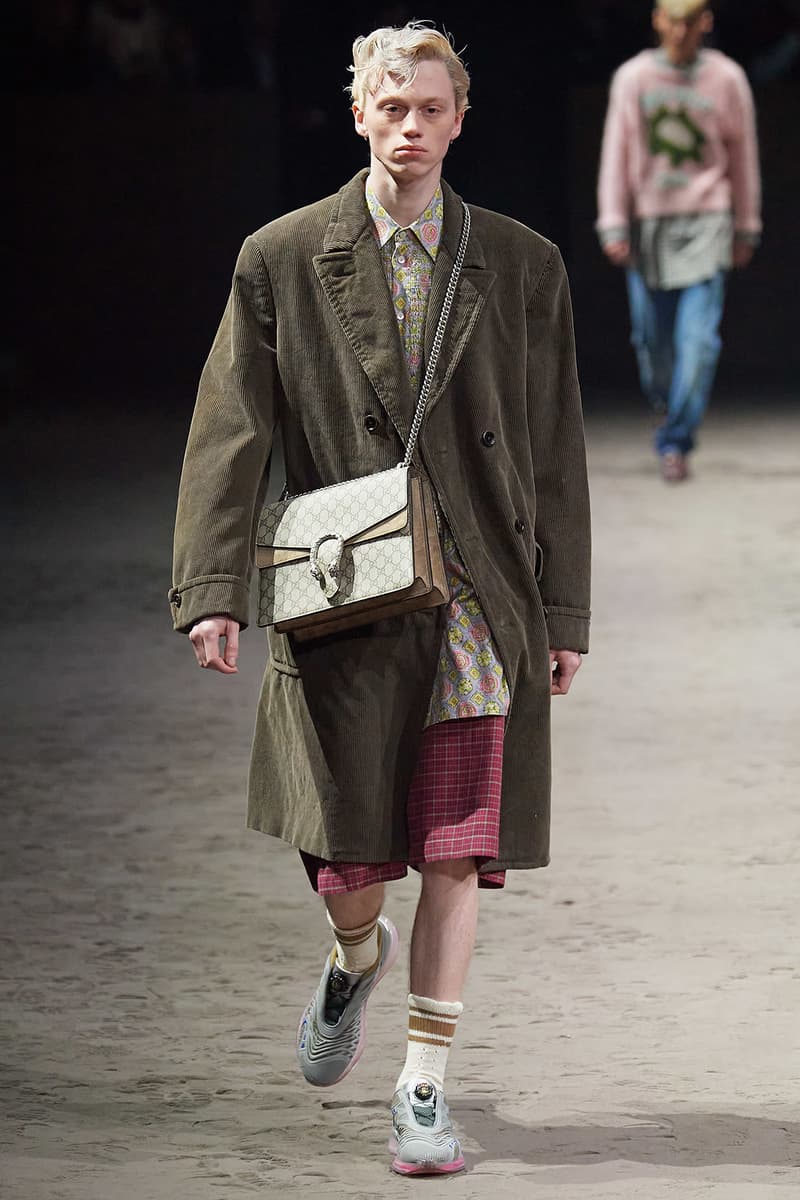 39 of 58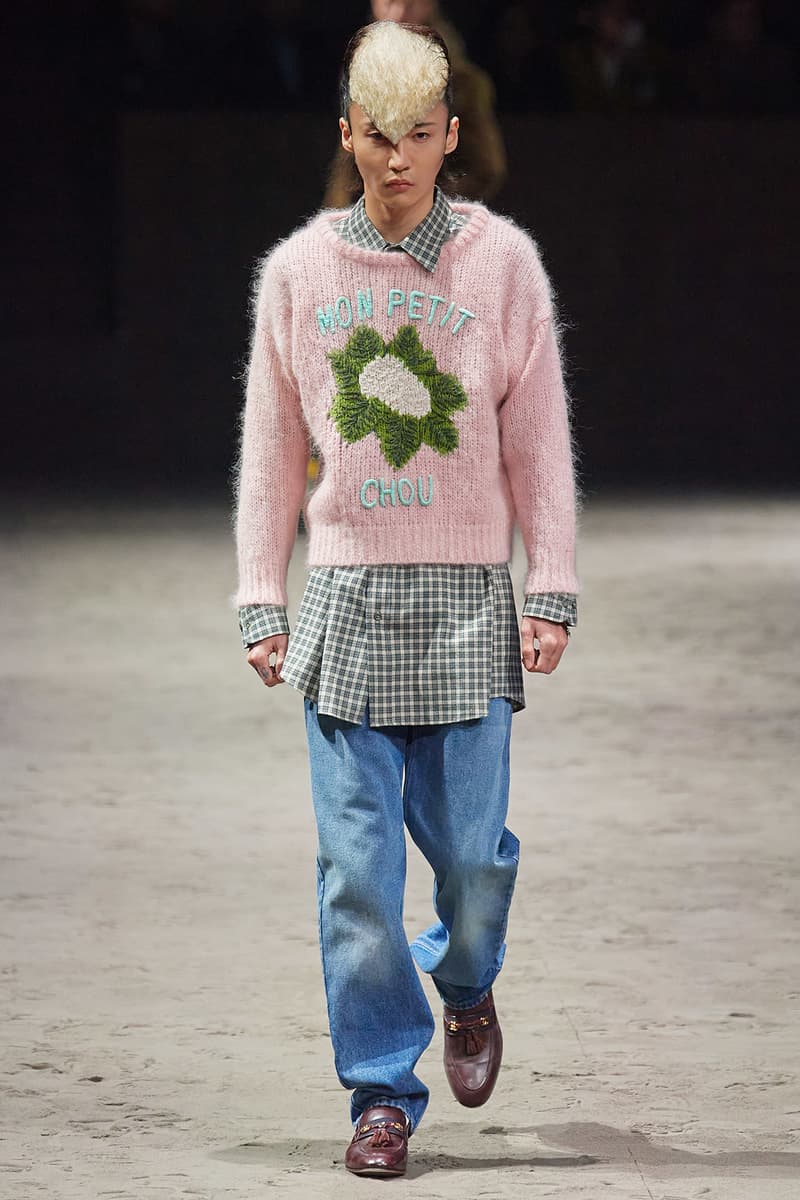 40 of 58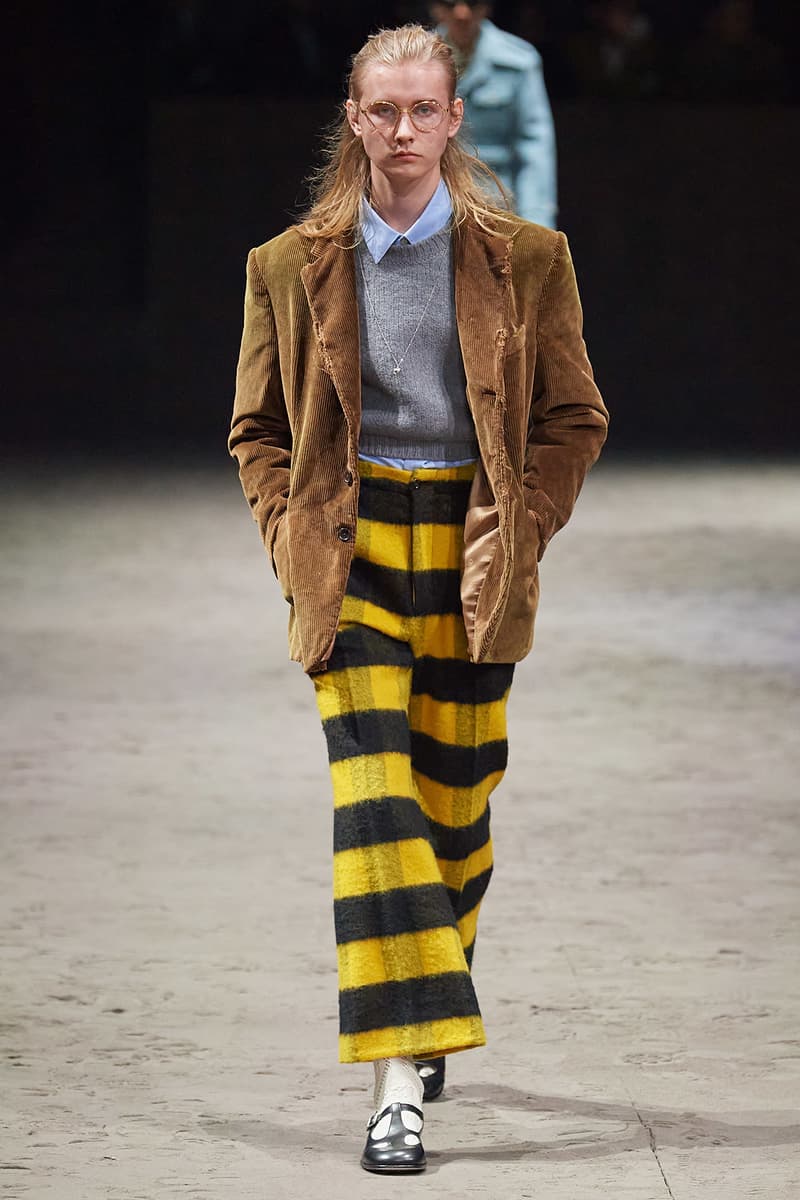 41 of 58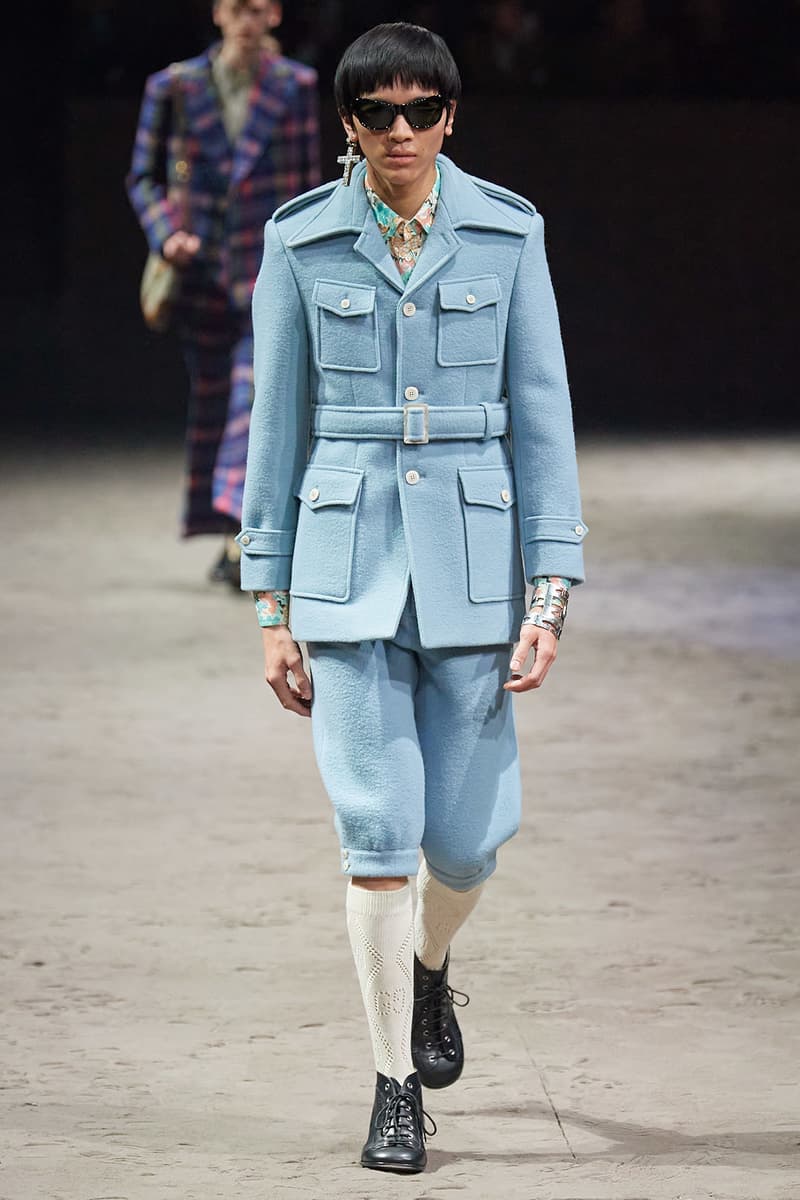 42 of 58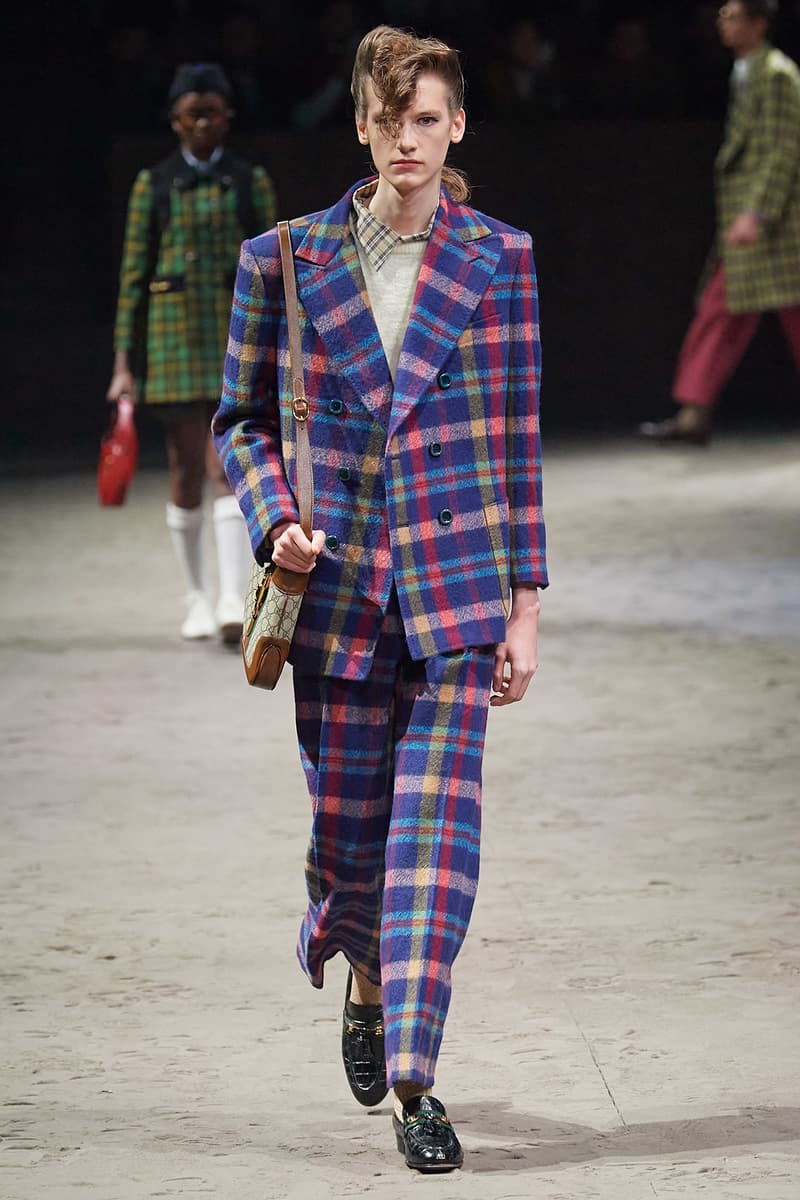 43 of 58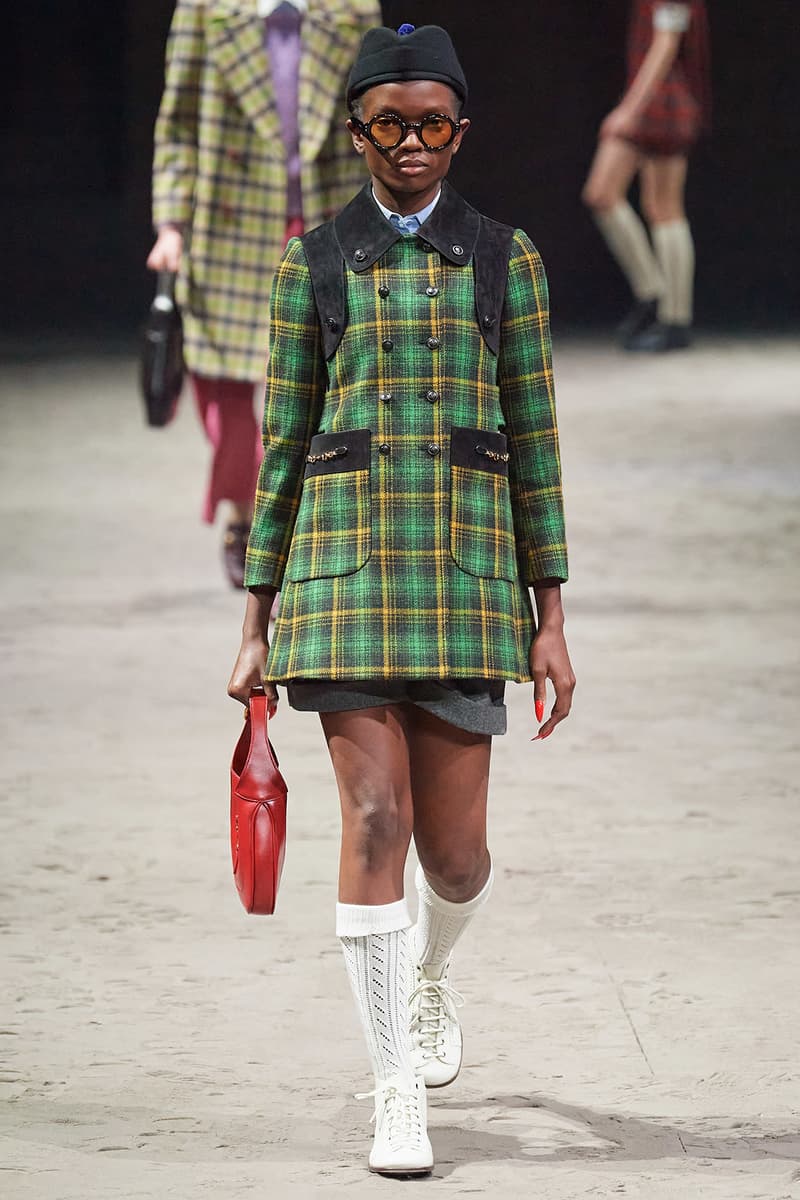 44 of 58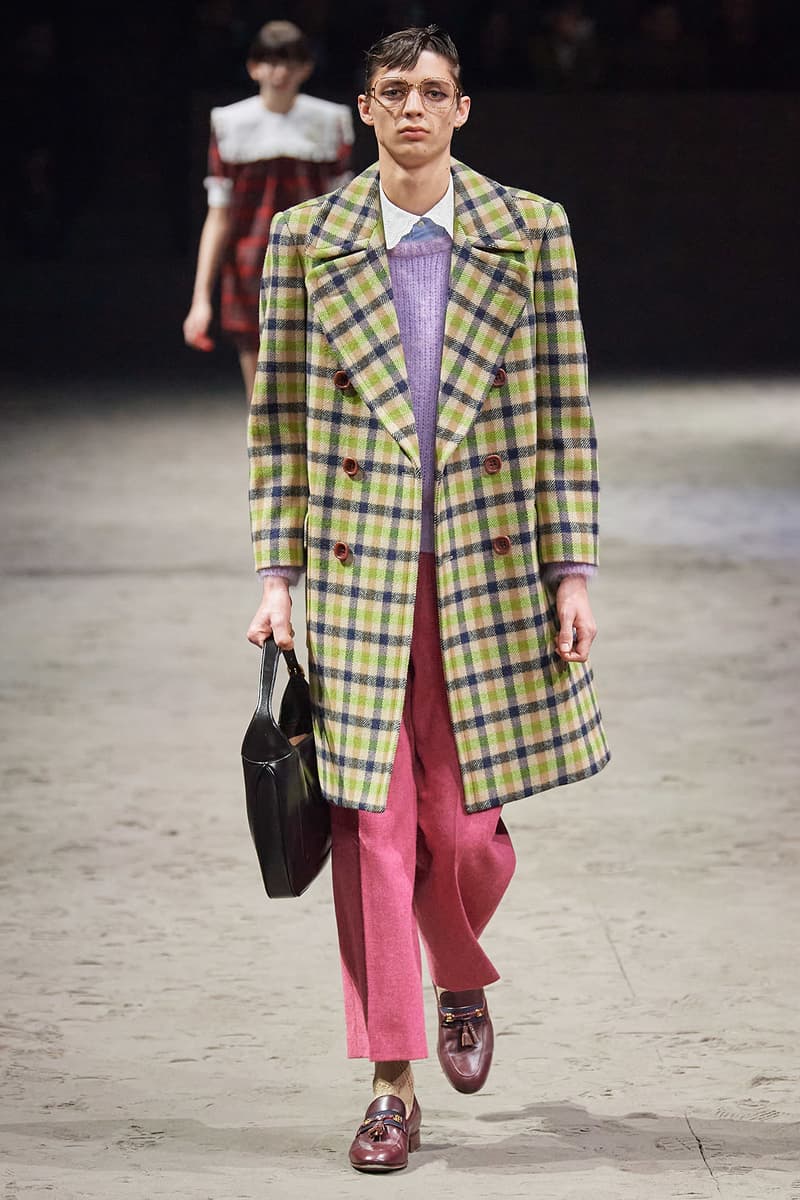 45 of 58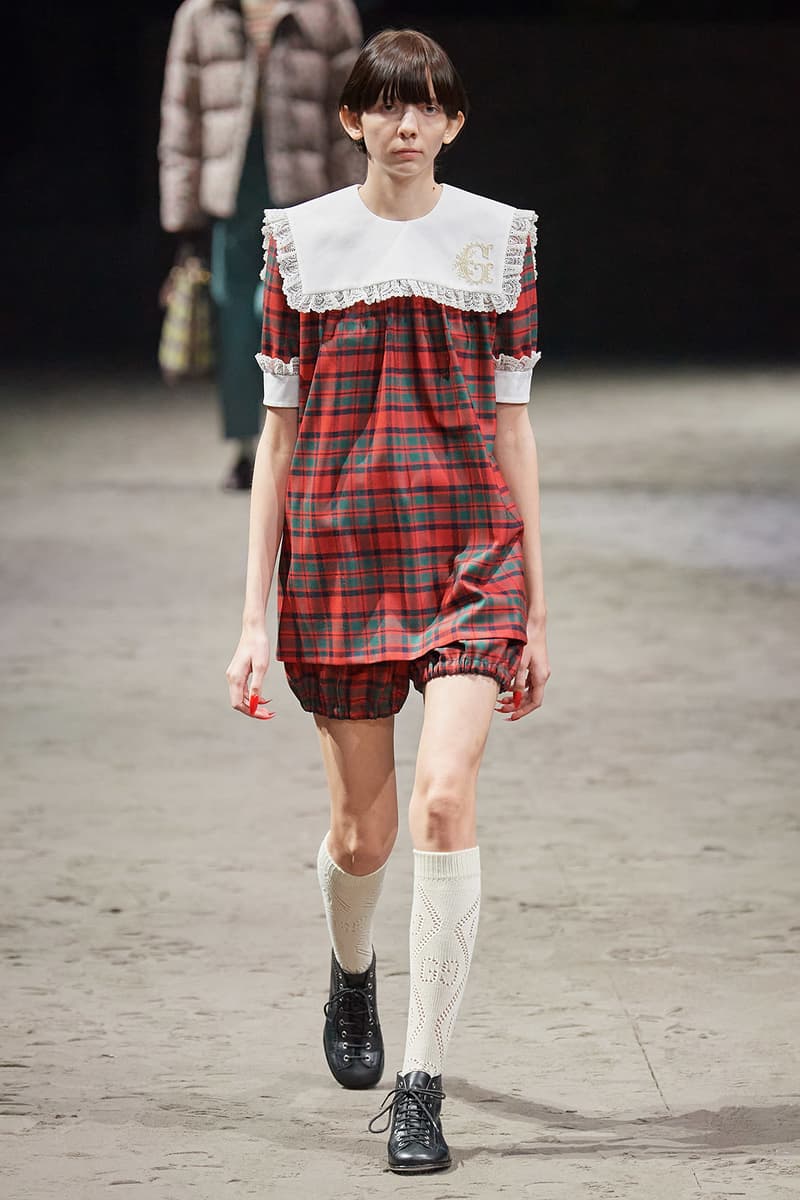 46 of 58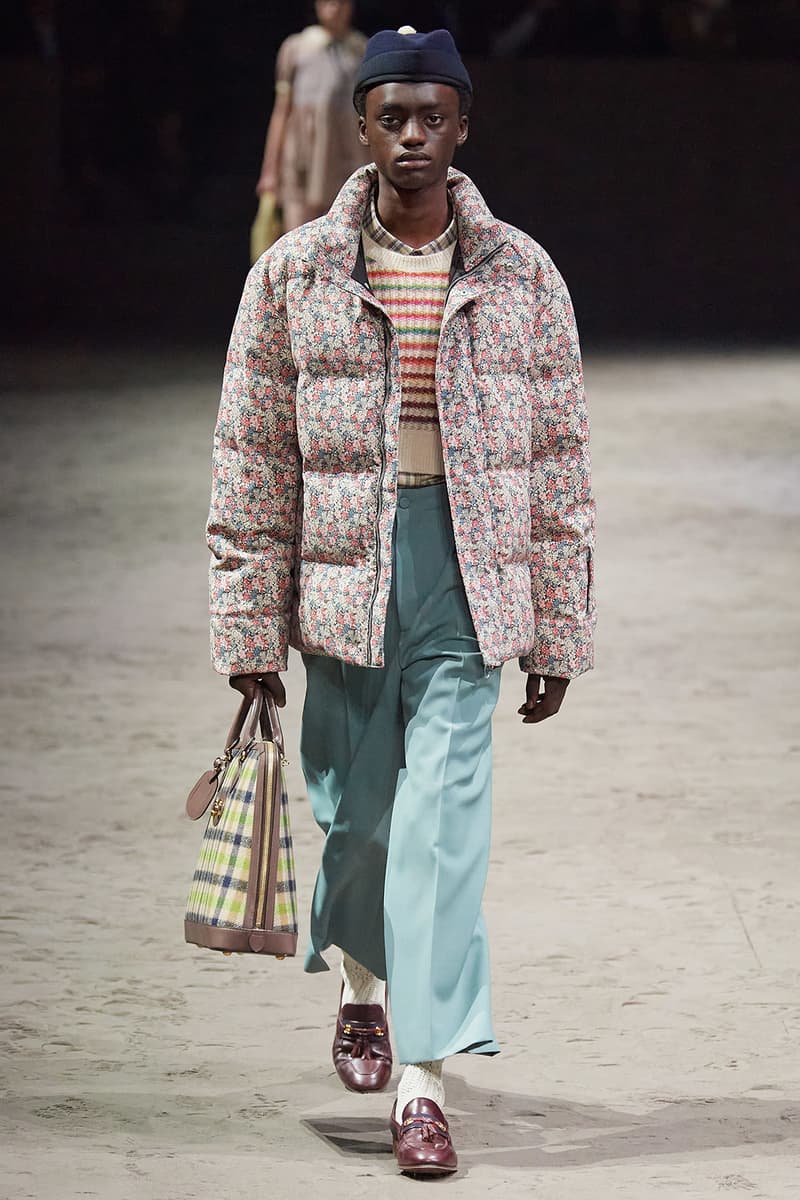 47 of 58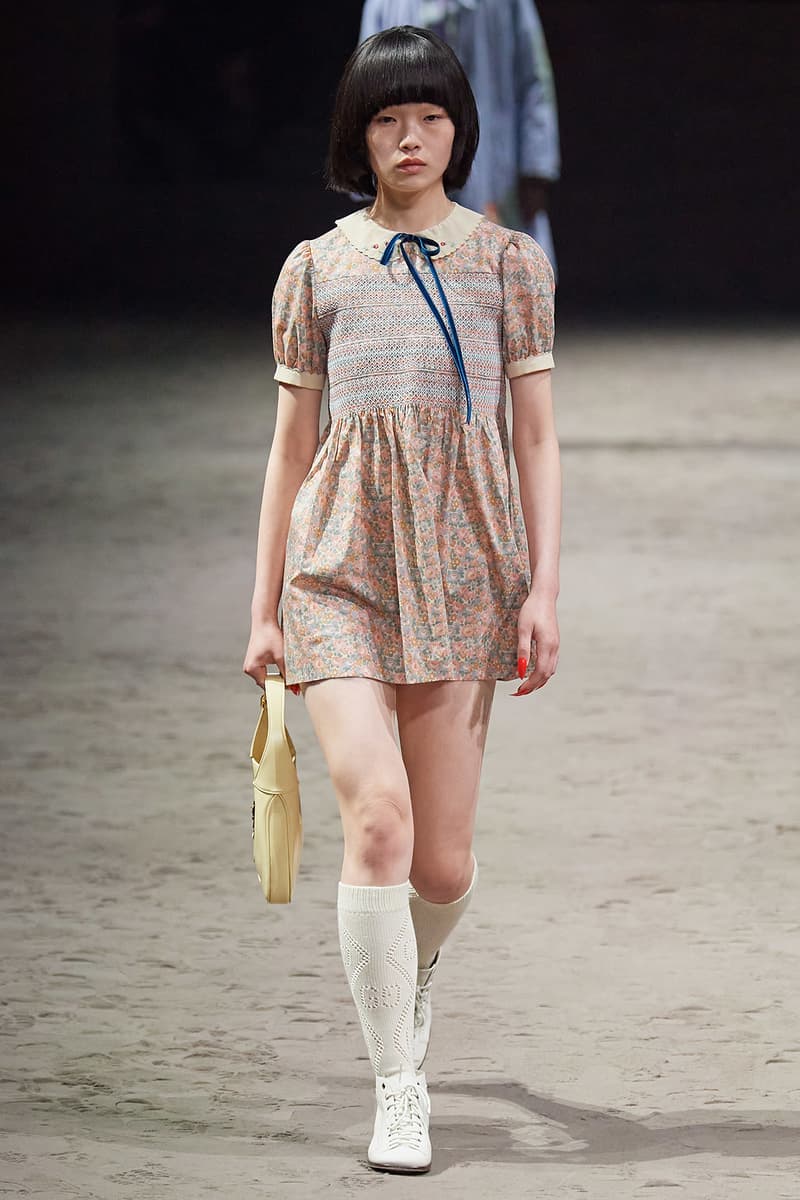 48 of 58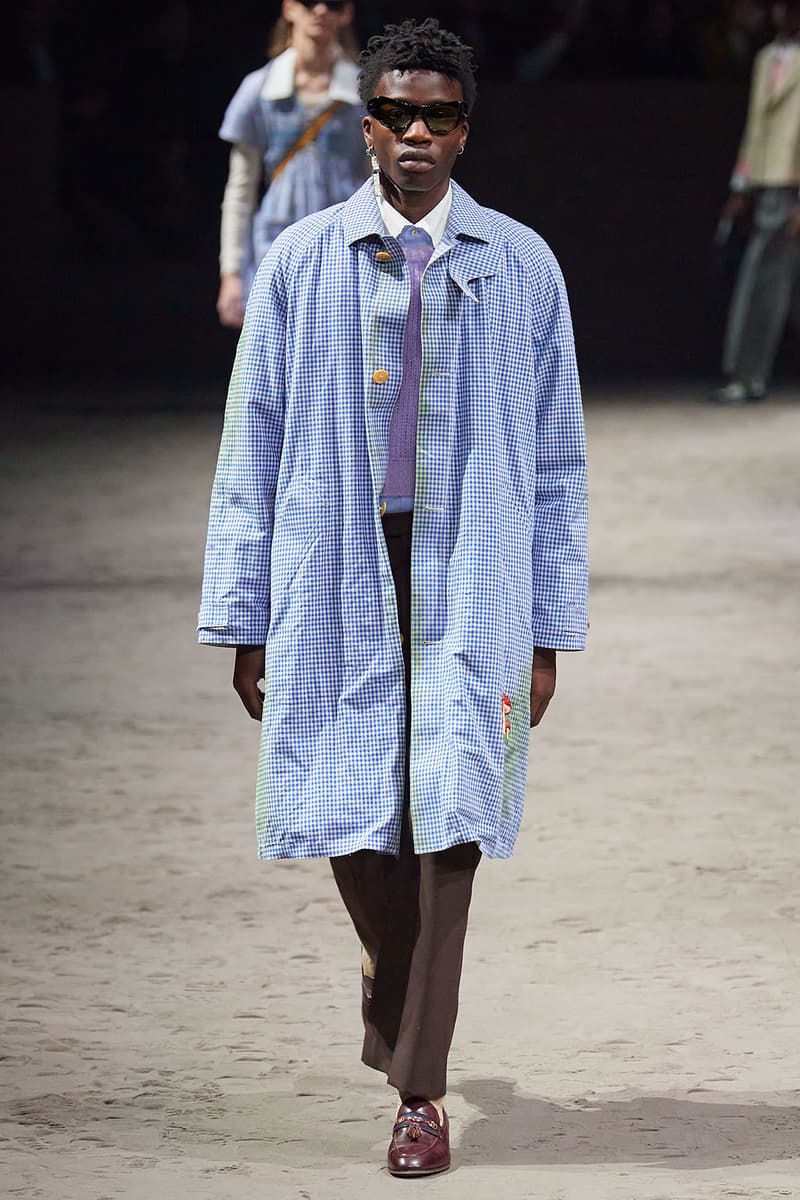 49 of 58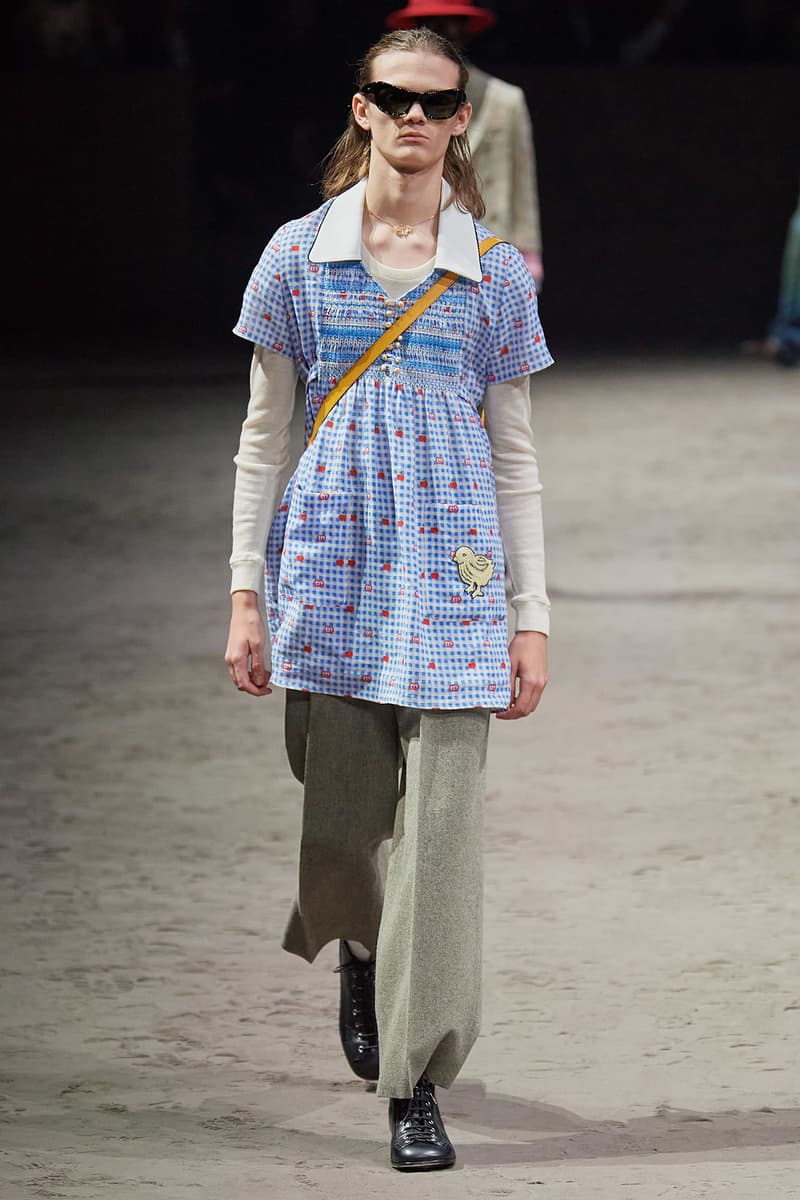 50 of 58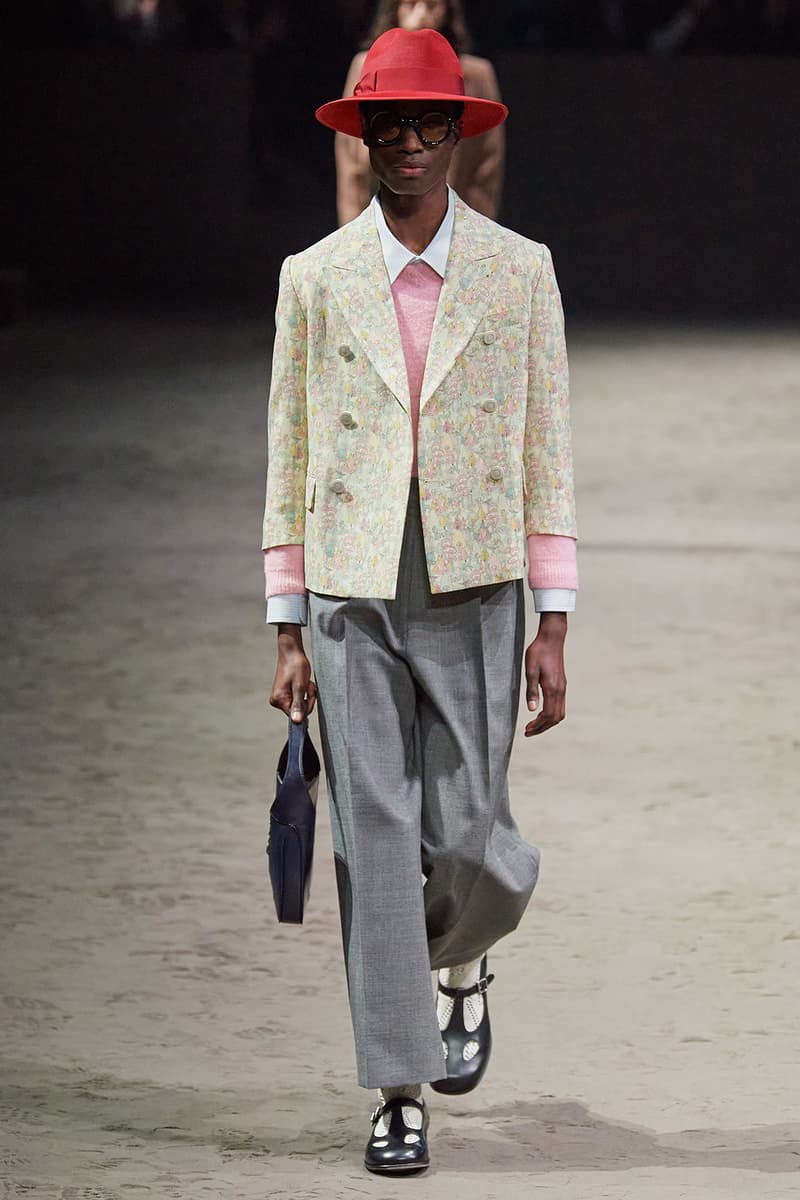 51 of 58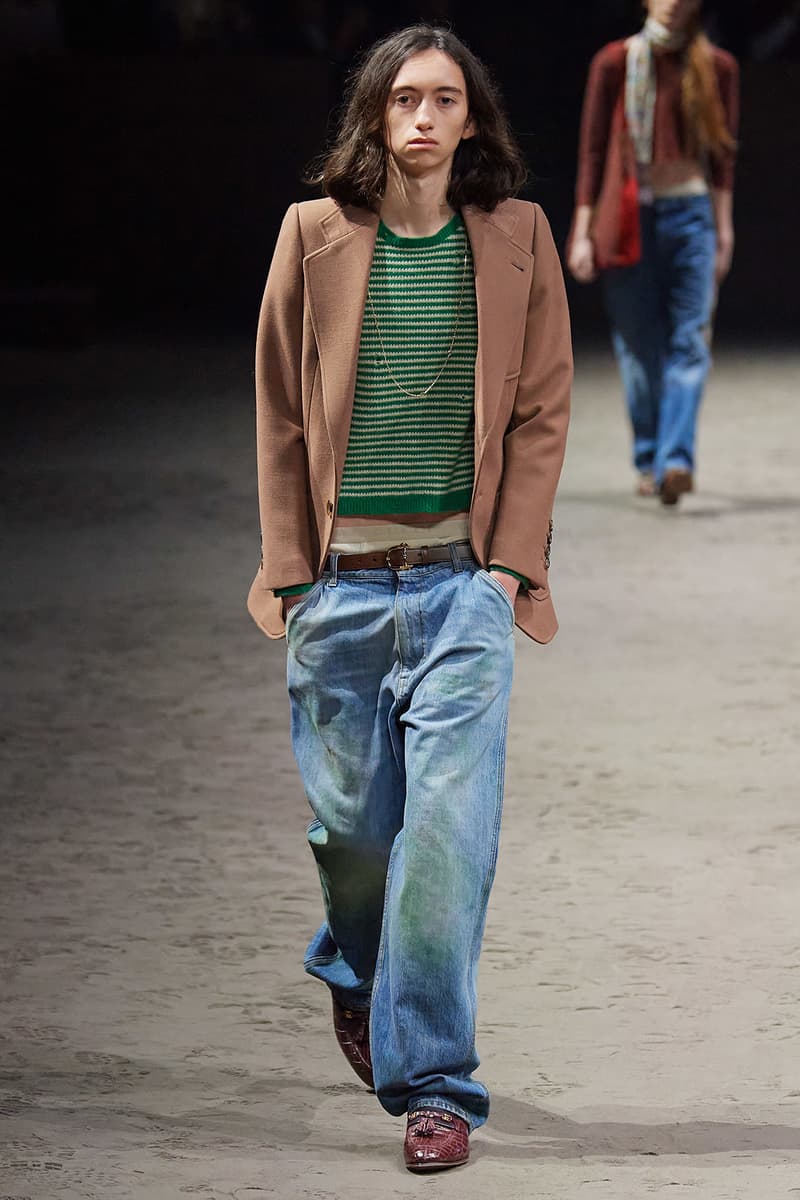 52 of 58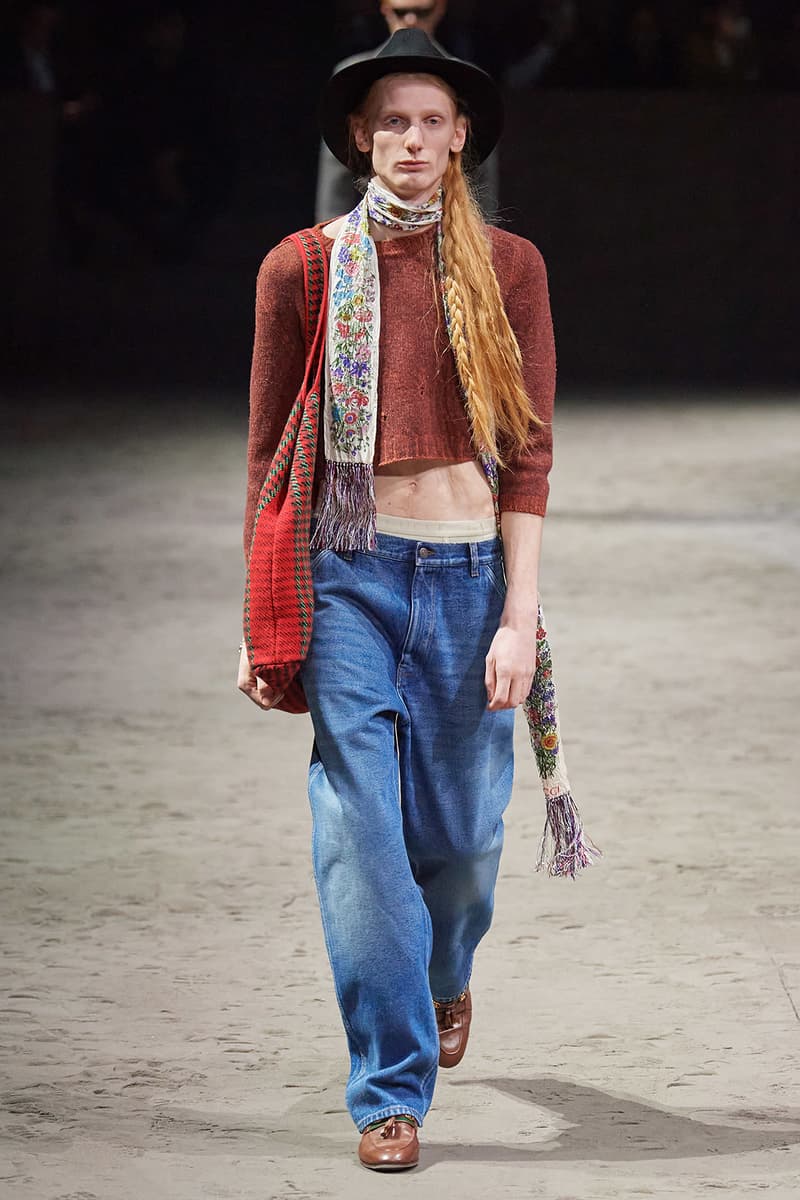 53 of 58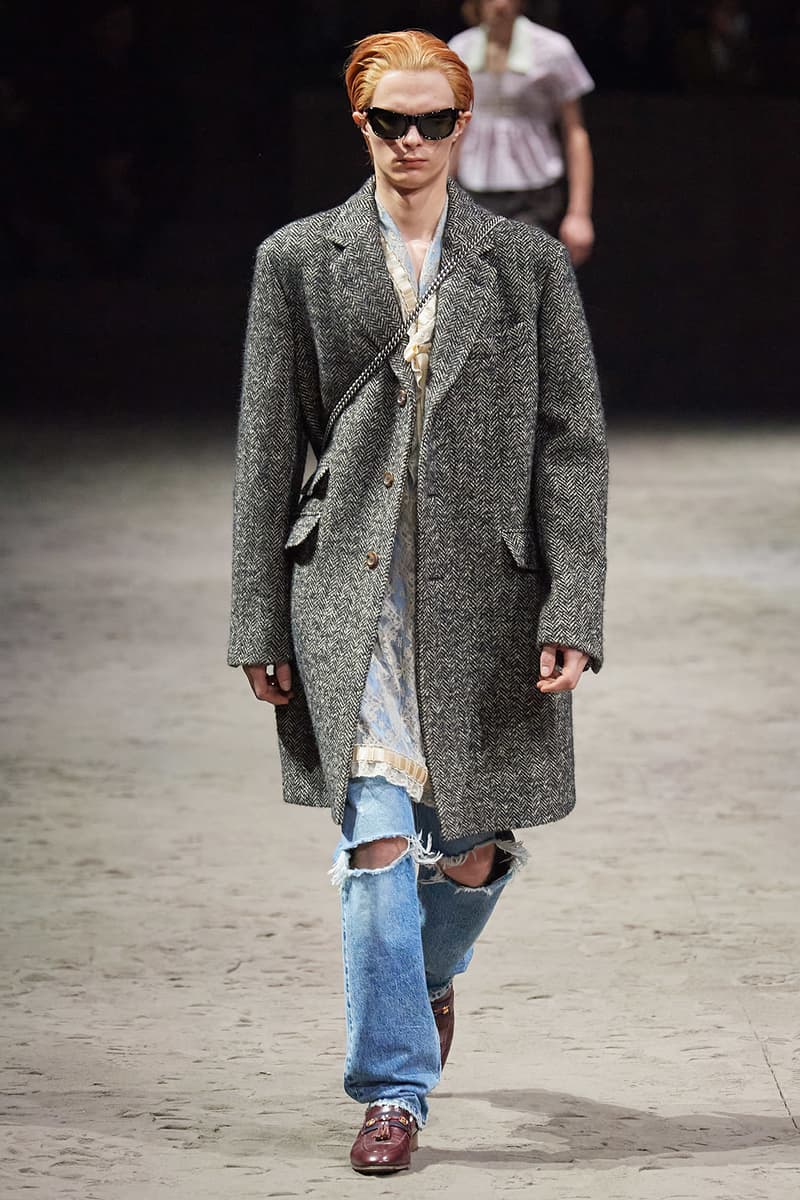 54 of 58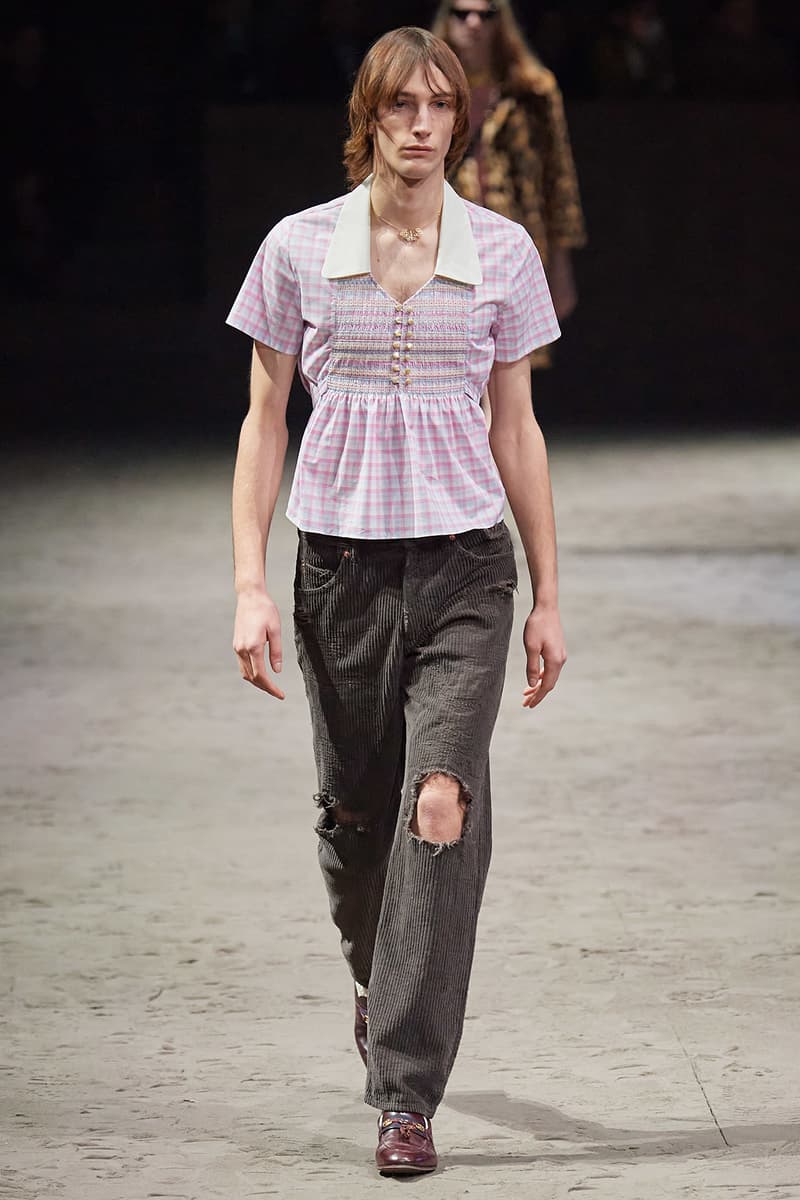 55 of 58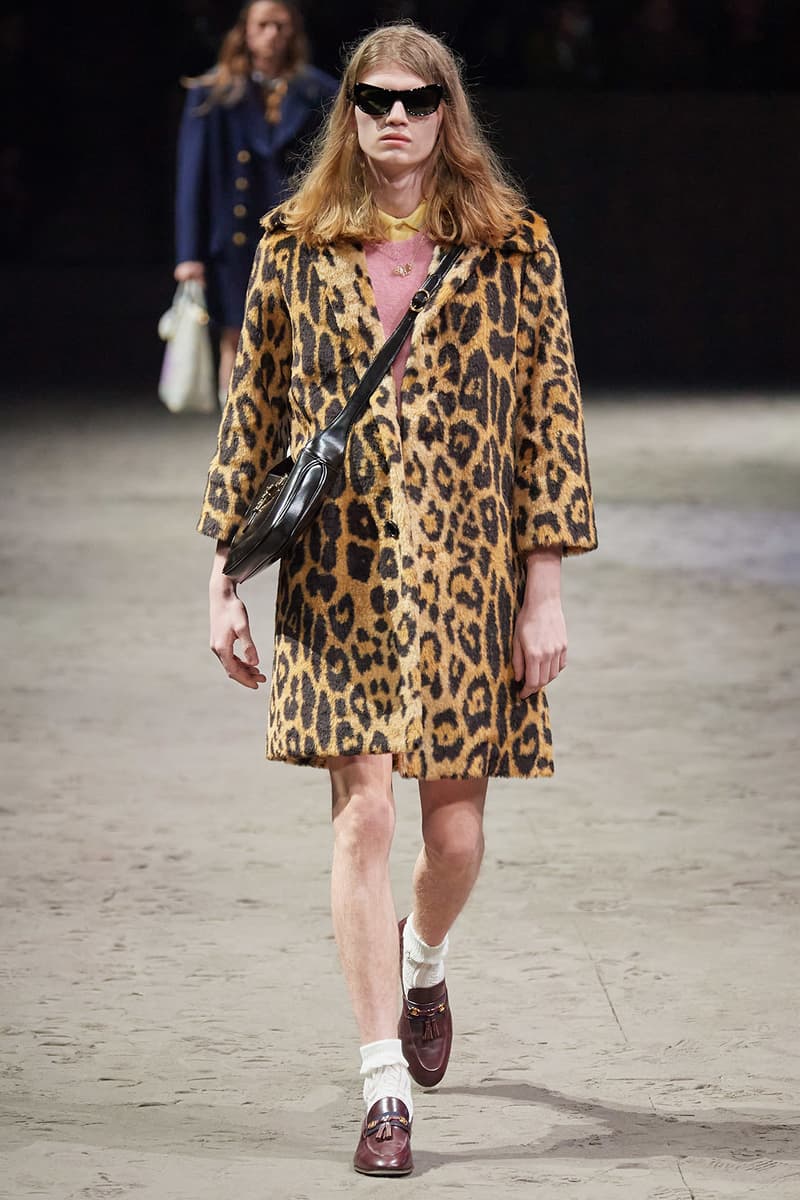 56 of 58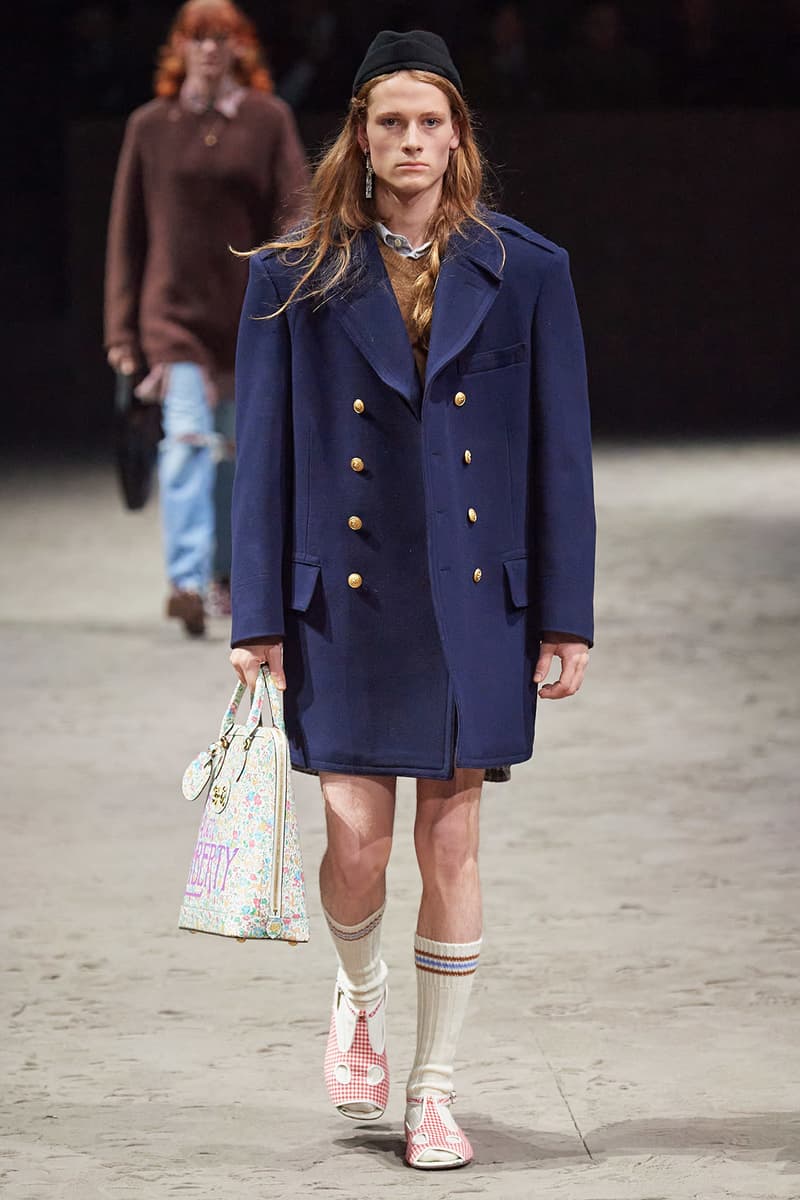 57 of 58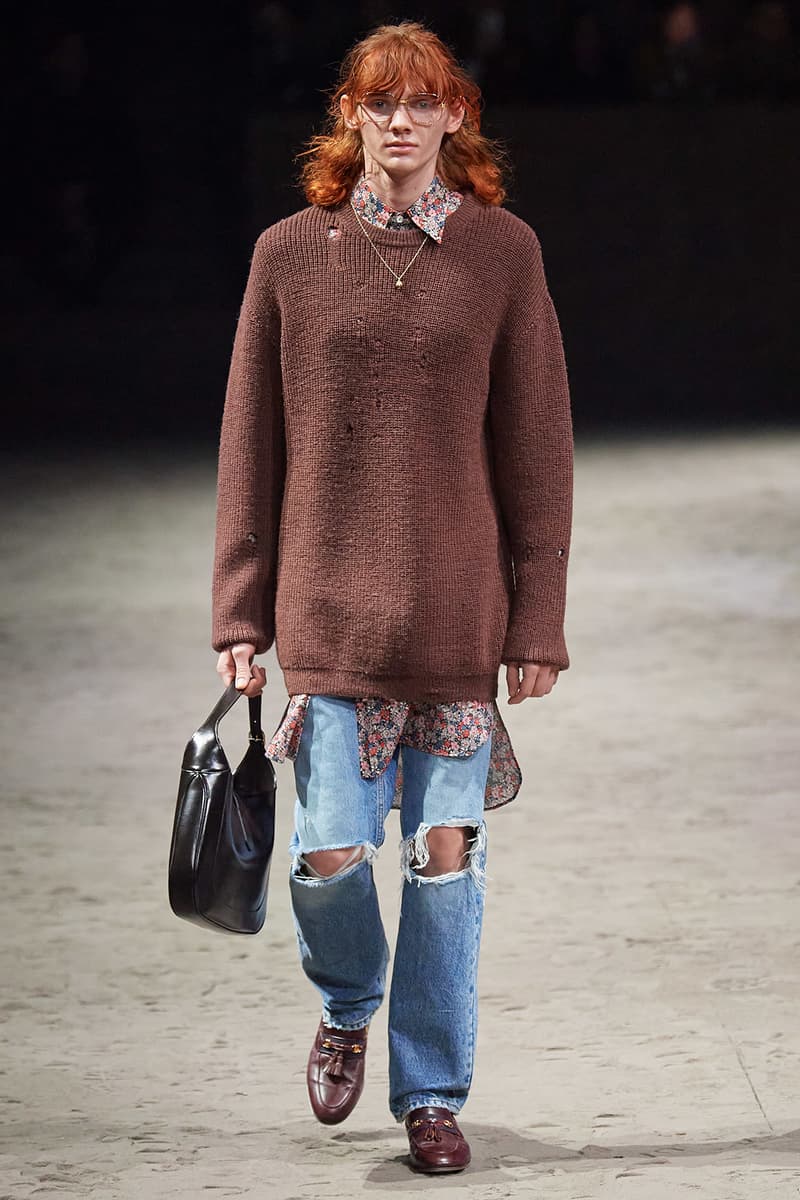 58 of 58
Fashion
Gucci's FW20 Men's Collection Dresses an Eccentric Art Student
The brand returns to the menswear calendar for the first time in years.
Gucci's FW20 Men's Collection Dresses an Eccentric Art Student
The brand returns to the menswear calendar for the first time in years.
For the first time since 2017, Gucci returned to Men's Fashion Week in Milan, unveiling a Fall/Winter 2020 collection that puts a renewed twist on Alessandro Michele's signature vintage-inspired aesthetic. The 58-look collection incorporates references ranging from the '40s to '90s, presenting a wardrobe fit for an eccentric, cooler-than-you art student.
Knitwear including an oversized argyle cardigan and shrunken, distressed sweaters recall the '90s grunge era while mod coats and minidresses are reminiscent of the '60s. A series of schoolboy-style uniforms are styled with the Edwardian and glam rock influences of '50s Teddy Boys. Slouchy, oversized denim features holes at the knees and haphazard stains, as if the wearer spilled paint and attempted to wash it out.
Accessories range from bold to soft — classic monogram bags are printed with "FAKE" in block letters, while others feature pastel floral Liberty prints. The brand's Jackie purse also makes multiple appearances, perhaps signaling the era of a new It-bag. Footwear is comprised of new takes on Gucci's horsebit loafer, as well as comfortable, heel-free women's styles such as strappy Mary Janes and studded ankle boots.
Take a look at Gucci's entire FW20 men's collection in the gallery above.
Share this article