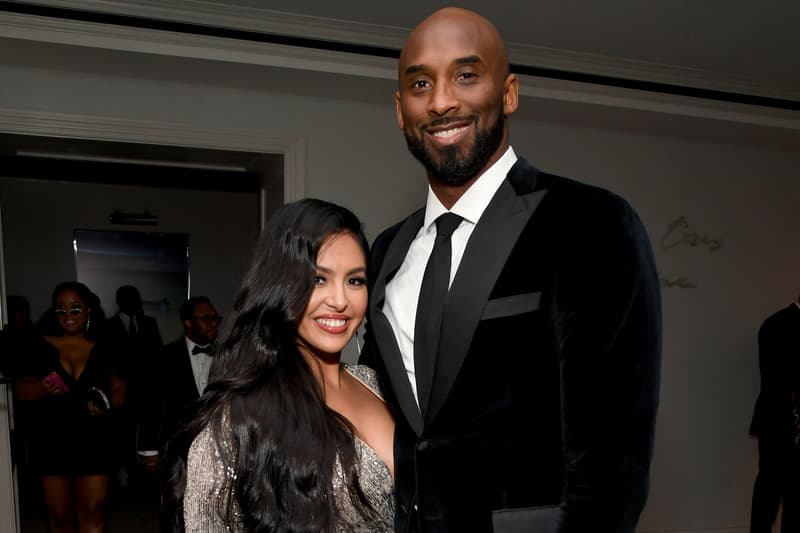 Culture
Vanessa Bryant Posts Heart-Felt Tribute to Kobe and Gianna Bryant
"I just wish I could hug them, kiss them and bless them. Have them here with us, forever."
Vanessa Bryant Posts Heart-Felt Tribute to Kobe and Gianna Bryant
"I just wish I could hug them, kiss them and bless them. Have them here with us, forever."
Vanessa Bryant has posted on Instagram for the first time since husband Kobe Bryant's and daughter Gianna's tragic deaths on Sunday, posting a touching statement alongside a recent photo taken of the whole family – Kobe, Vanessa, and their four daughters. Kobe, 41, and Gianna, 13, died in a helicopter crash in Southern California late last week whilst journeying to a local youth basketball tournament at the Mamba Sports Academy. The reason for the crash is still under investigation.
In the post, she said that she was "completely devastated by the sudden loss of my adoring husband, Kobe – the amazing father of our children; and my beautiful, sweet Gianna — a loving, thoughtful, and wonderful daughter, and amazing sister to Natalia, Bianka, and Capri." She also thanked everyone for their support during this difficult time: "My girls and I want to thank the millions of people who've shown support and love during this horrific time. Thank you for all the prayers. We definitely need them."
Alongside Kobe Bryant and daughter Gianna were seven other people who also died in the crash. She continued by sending her condolences to the other victims – two 13-year-old girls, three of their parents and another coach – and announced the development of the MambaOnThree Fund which aims to help support the other families affected by the crash. Sign up is open now for anyone wishing to donate to the cause. Vanessa has also changed her profile picture to a photo taken in 2016 of her husband and daughter sharing a tender moment from an NBA All-Star Game in Toronto.
Vanessa Bryant remains hopeful in her post, feeling that Kobe and Gianna were "shining on us to light the way" and keep going. Read the whole statement below.