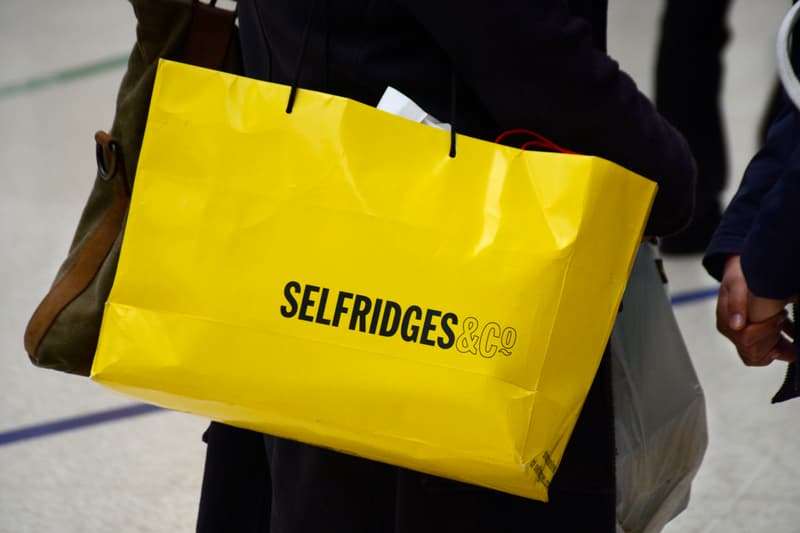 Beauty
Selfridges Aims to Remove All Plastic-Based Cosmetic Glitter by 2021
"We are committed to reducing Selfridges' plastic footprint."
Selfridges Aims to Remove All Plastic-Based Cosmetic Glitter by 2021
"We are committed to reducing Selfridges' plastic footprint."
Selfridges has just recently pledged to remove all plastic-based cosmetic glitter from sale in its Beauty Halls by January 2021. The commitment is part of their long-term Buying Better/Inspiring Change strategy, created to drive positive change in the world by reducing pollution that comes from the use of plastic which, in turn, has devastating effects on marine life and human health.
Brands such as Uniqlo, Zara and Levi's, among many others, are choosing to become more sustainable and environmentally-friendly by putting in timelines, long-term initiatives and concrete deadlines for when their respective eco-goals should be achieved. Whether it's concerning the handling of plastic, disposal of waste or the usage of sustainable fabrics, each objective, however big or small, is a helping-hand in the conversations around protecting the planet.
When it comes to single-use plastic, research conducted by One Poll this year showed that 64% of the UK were unaware that glitter contains single-use plastic and, upon learning about its harmful qualities, 63% of people said they'd be less likely to purchase such cosmetic glitter moving forward.
Selfridges' prior goals such as removing all plastic carrier bags, all single-use plastic water bottles and converting to green electricity have all been achieved throughout the years. In September 2019, Selfridges was one of the original signatories of the Fashion Pact, a coalition of fashion brands and businesses endeavoring on the joint aim of making the fashion industry better for both the people and the planet. Now, in 2020, Selfridges is choosing to tackle their use of micro-plastics, a material that makes up a large majority of single-use glitter with cosmetics. This glitter, after being washed off post-use, enters water-systems before journeying to oceans and seas where they pose as a threat to the marine ecosystem.
Daniella Vega, Director of Sustainability as Selfridges, commented on this, stating that "As we continue to see the devastating and irreversible impact of single-use plastics on our environment and on marine life, in particular, we are committed to reducing Selfridges' plastic footprint." She motioned towards the initiative around micro-plastics, continuing by saying "By removing all micro-plastic glitter products from our beauty offer, we hope to inspire our customers, suppliers and fellow retailers to act responsibly, seek alternatives and make positive change through transparent and meaningful action."
The scheme naturally means that Selfridges will have to work in tandem with their beauty partners. Over the next year, the retailer will engage with the select brands that currently produce products containing plastic glitter, pushing dialogue around the removal of these materials from brand collections in order for said brands to continue stocking their product at Selfridges.
Through Selfridges Buying Better/Inspiring Change strategy, the department store is hoping to raise the ethical standards of at least 50% of the products that they stock across all departments by 2020. Head to Selfridges' website to learn more.
---
Share this article