1 of 24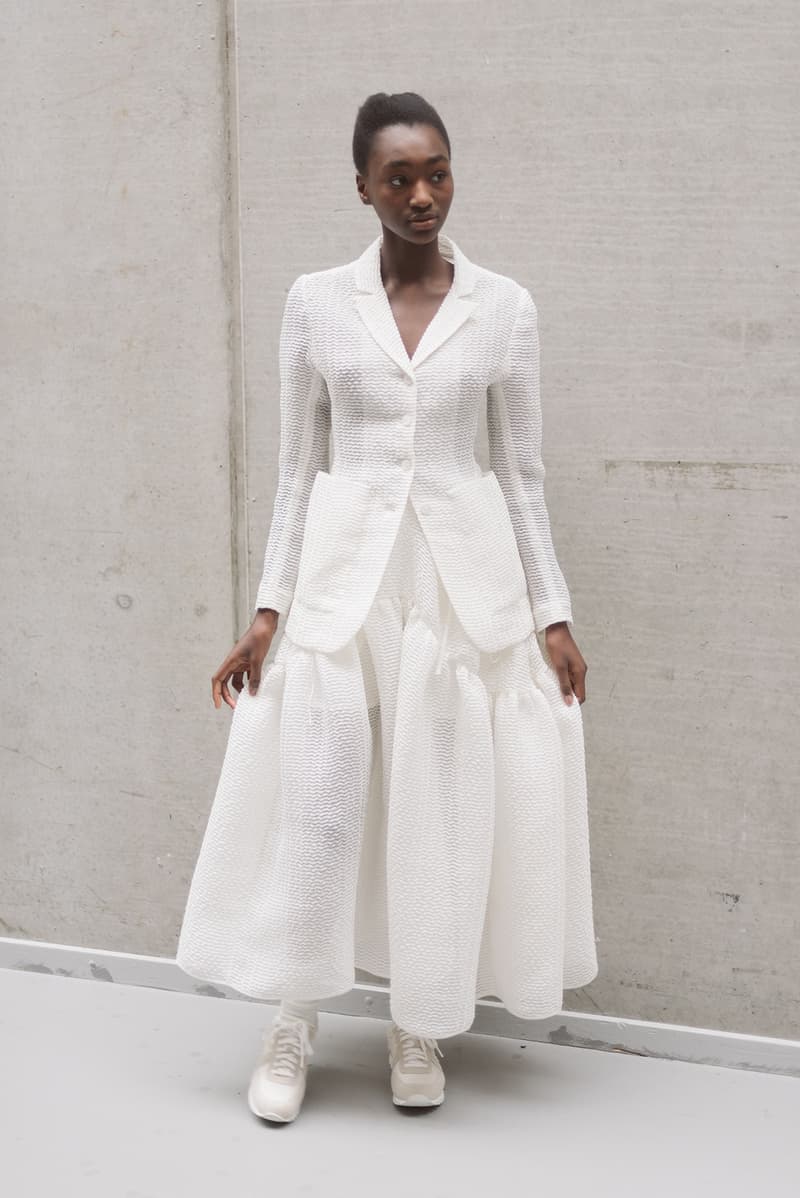 2 of 24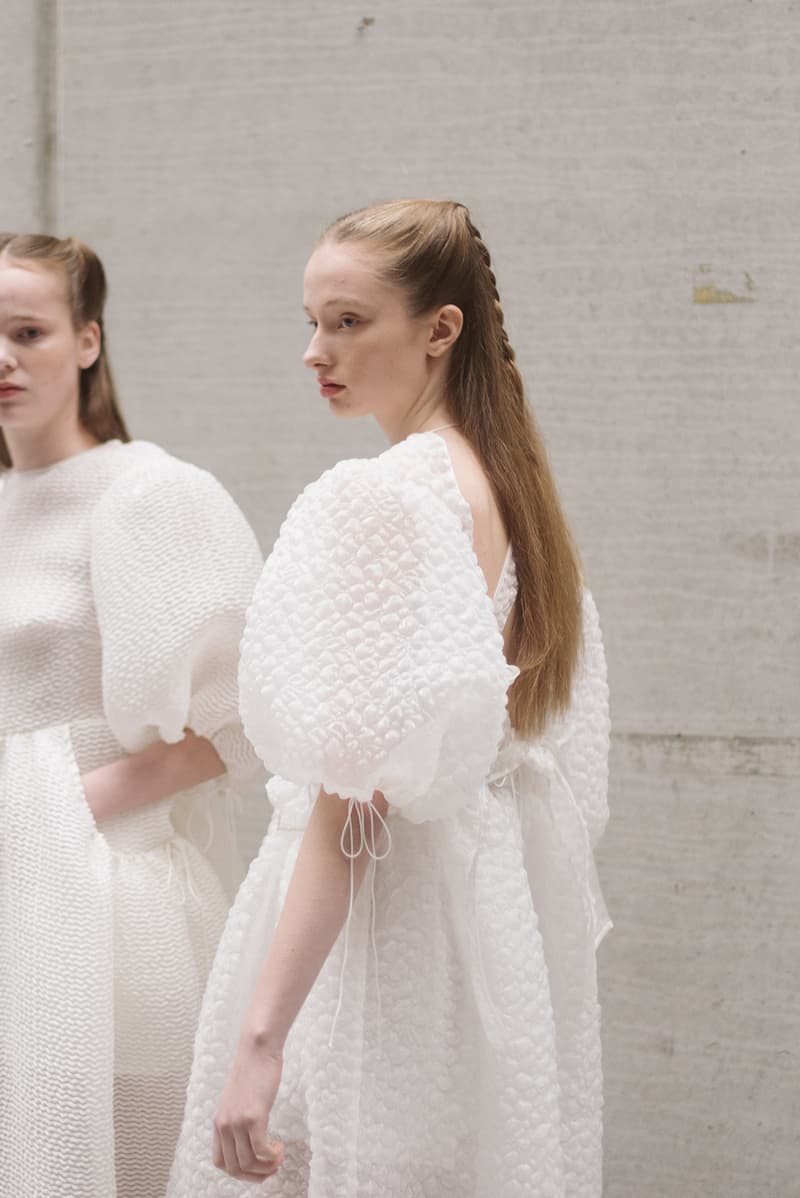 3 of 24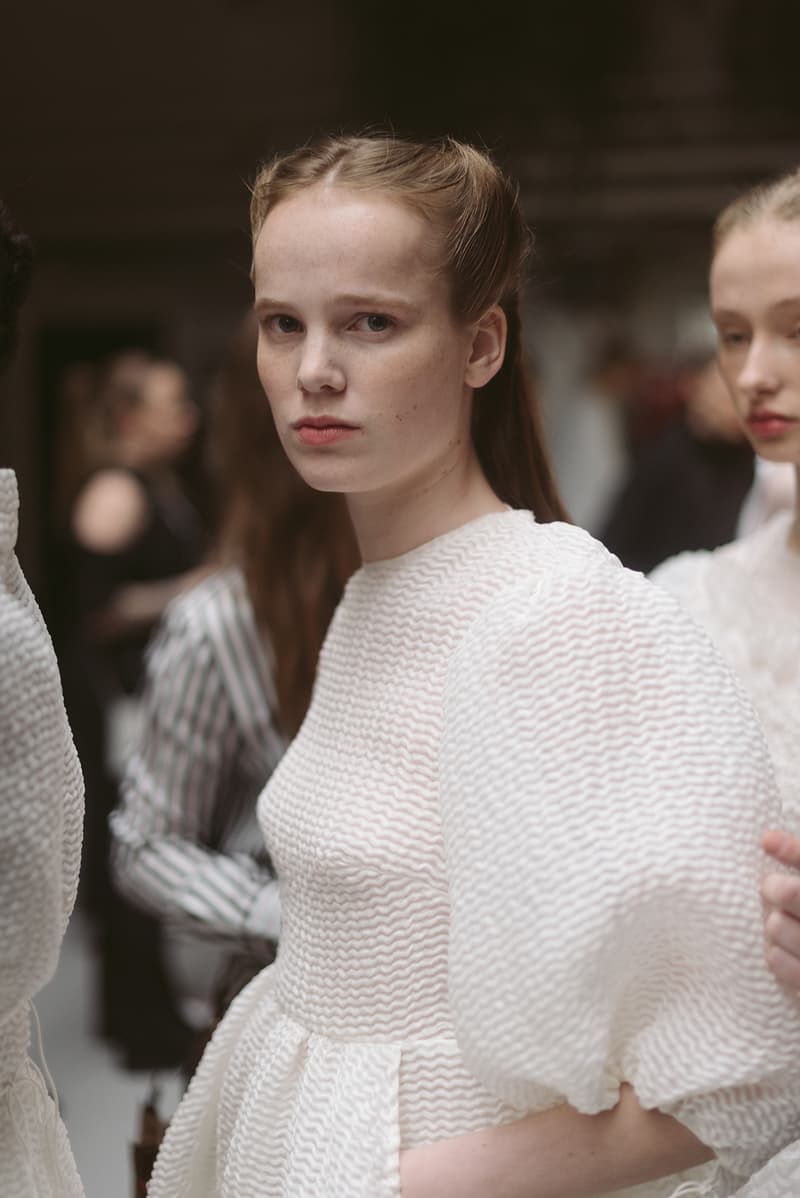 4 of 24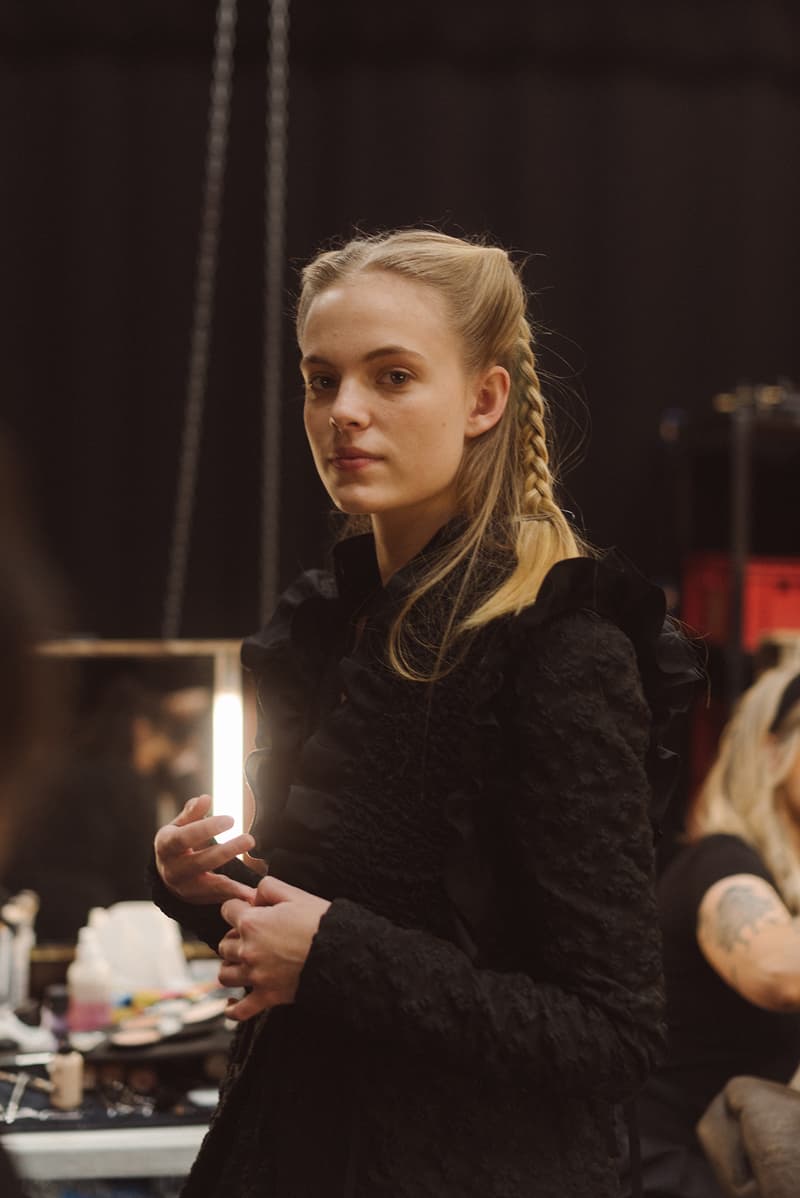 5 of 24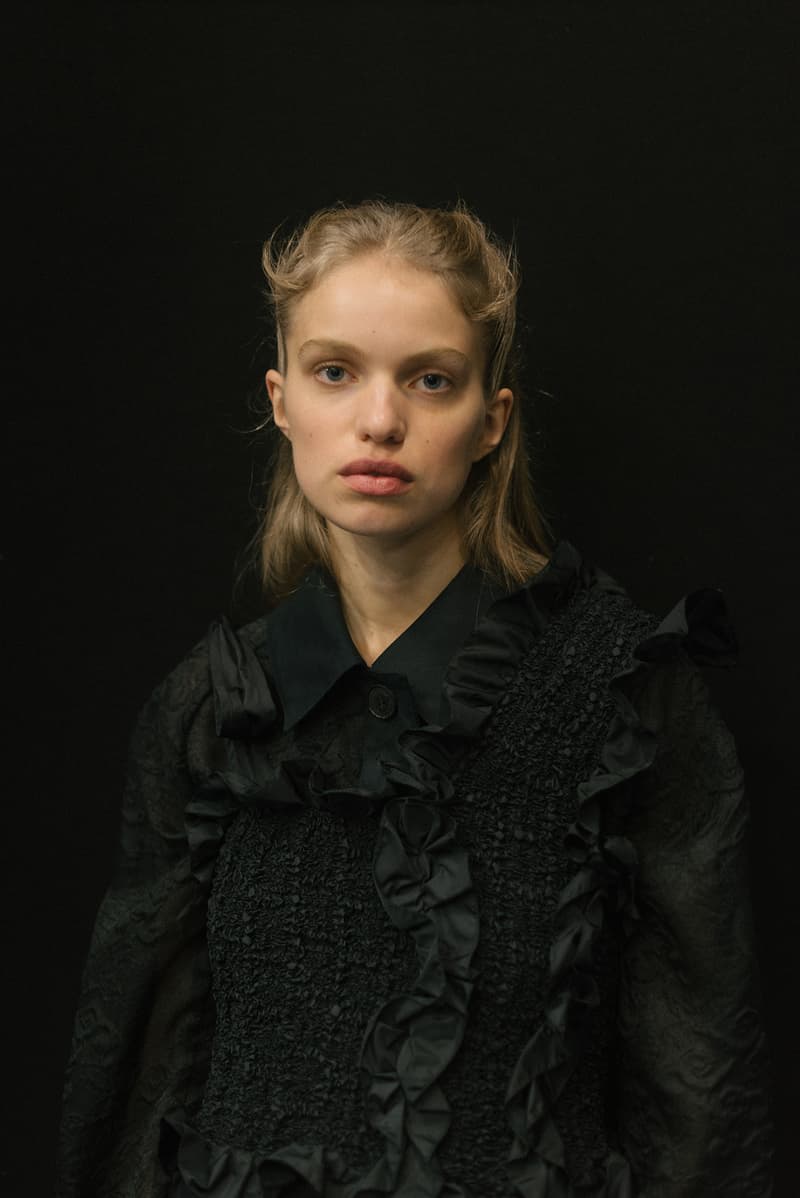 6 of 24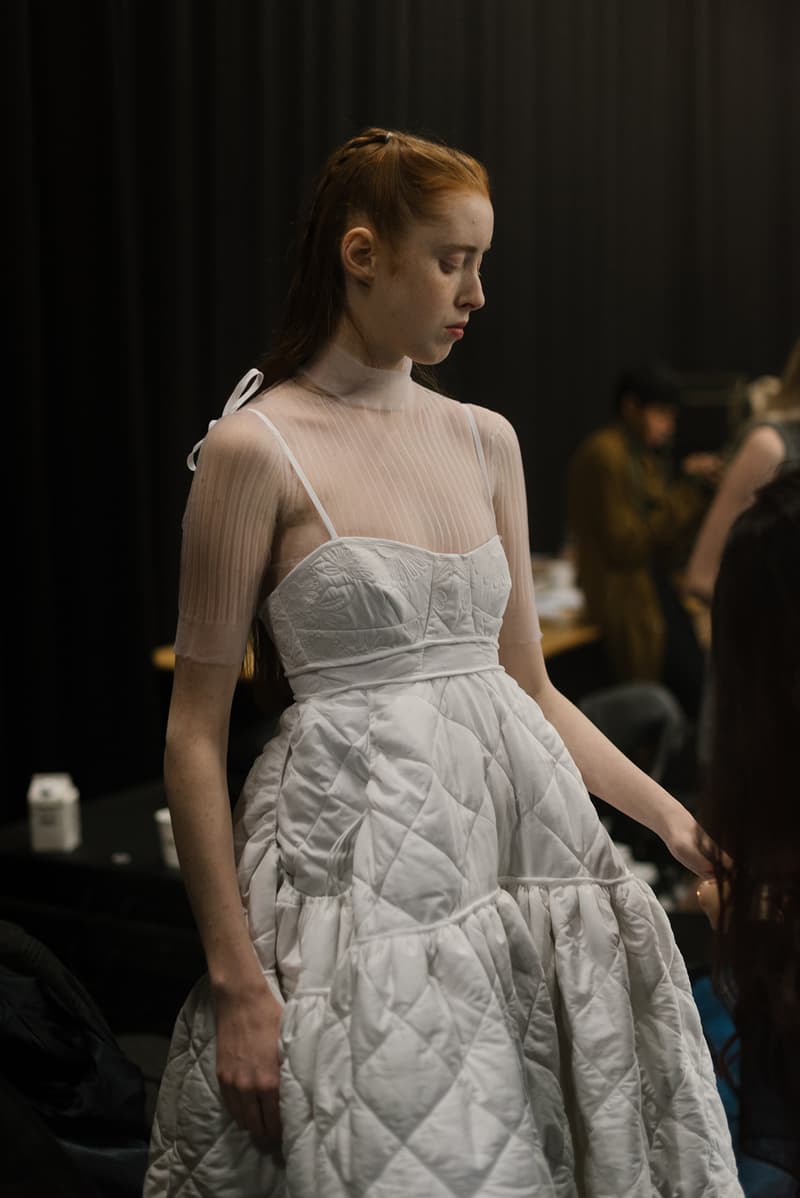 7 of 24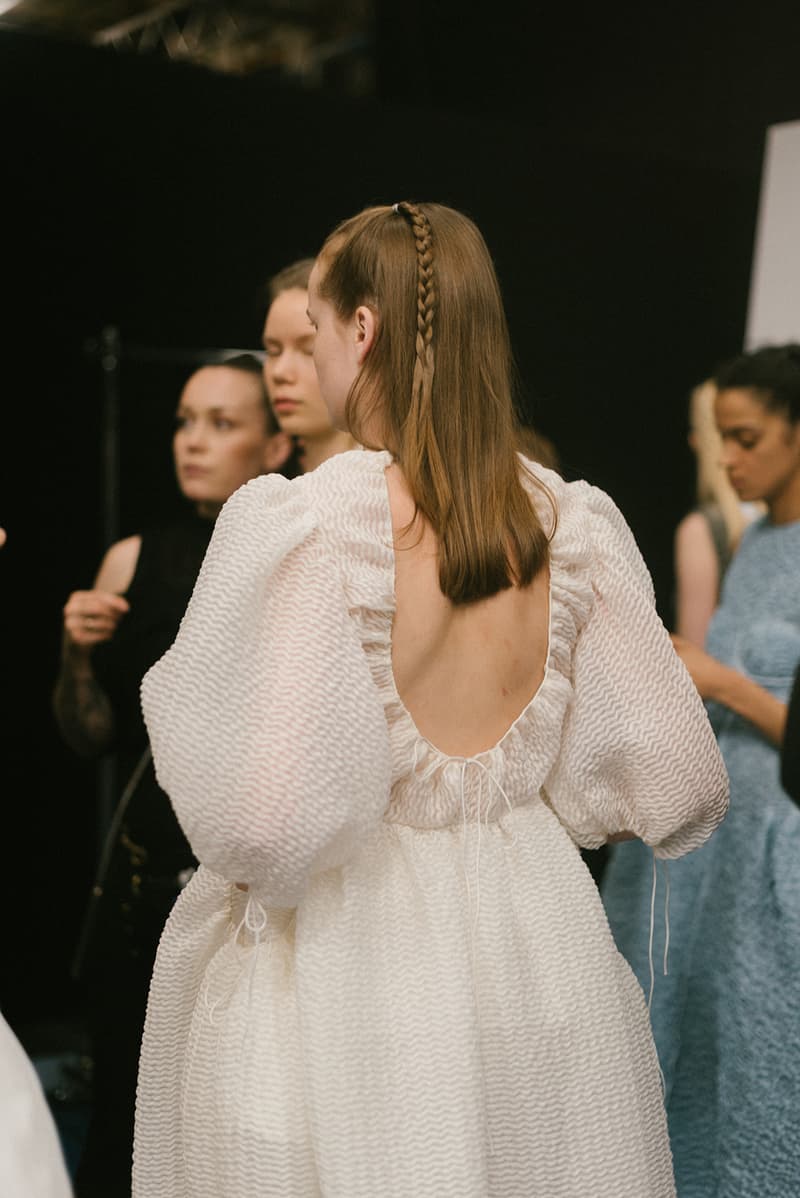 8 of 24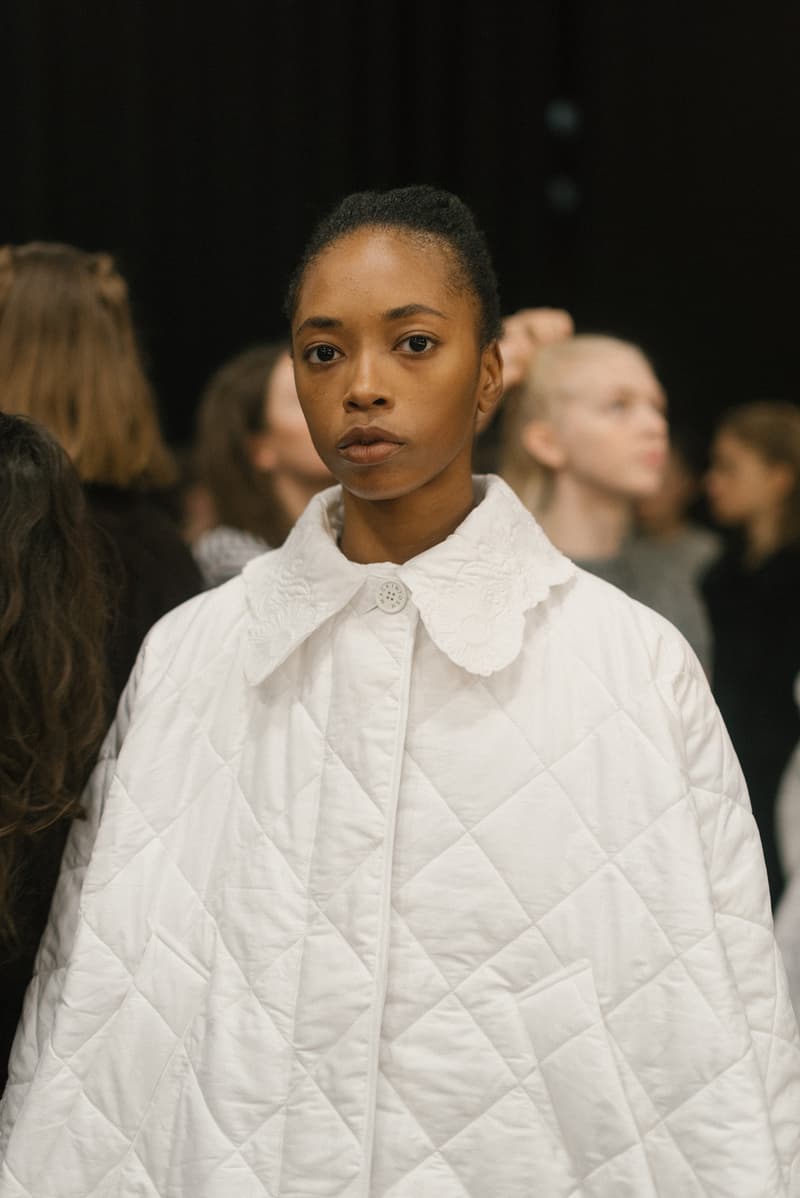 9 of 24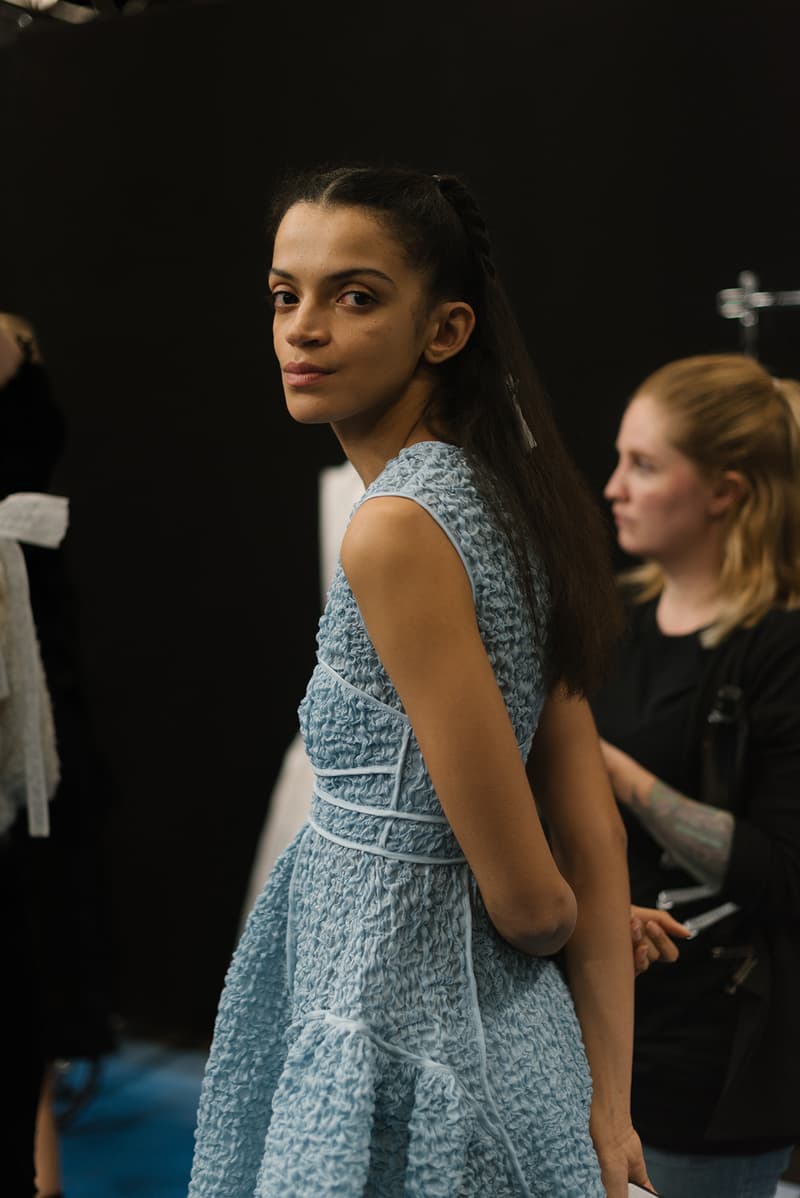 10 of 24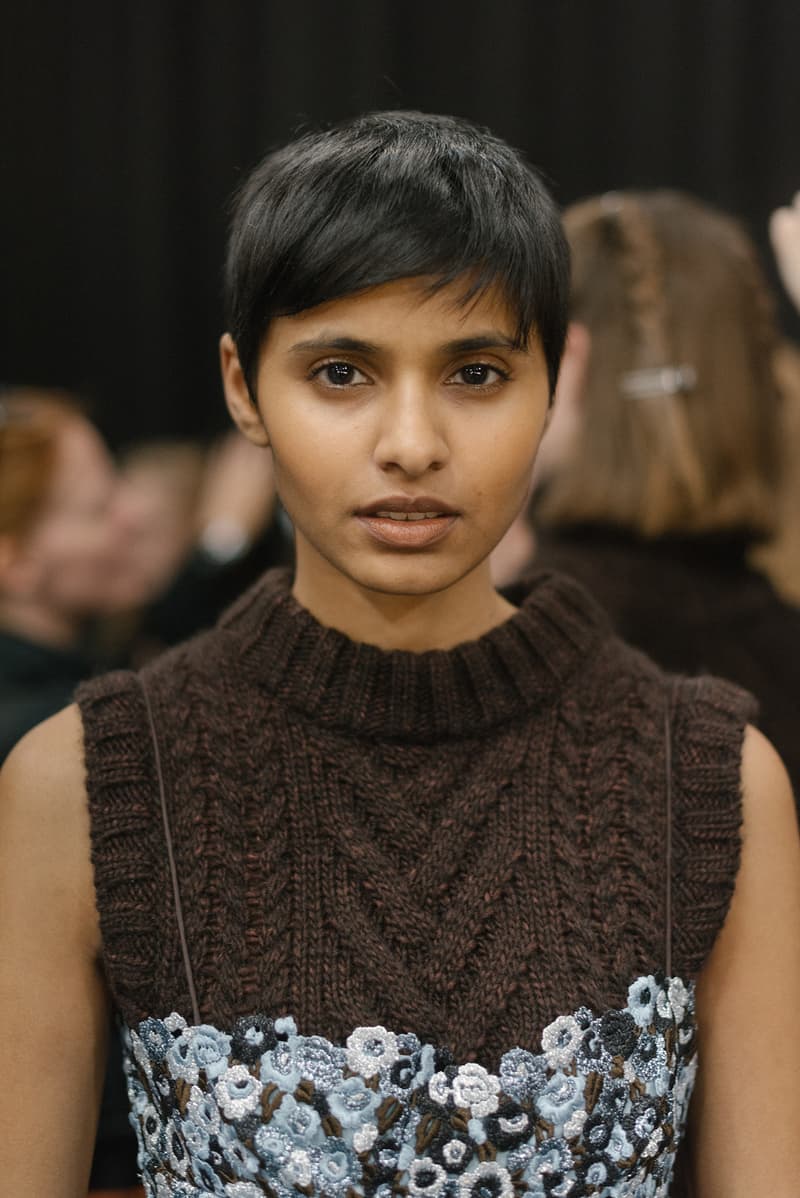 11 of 24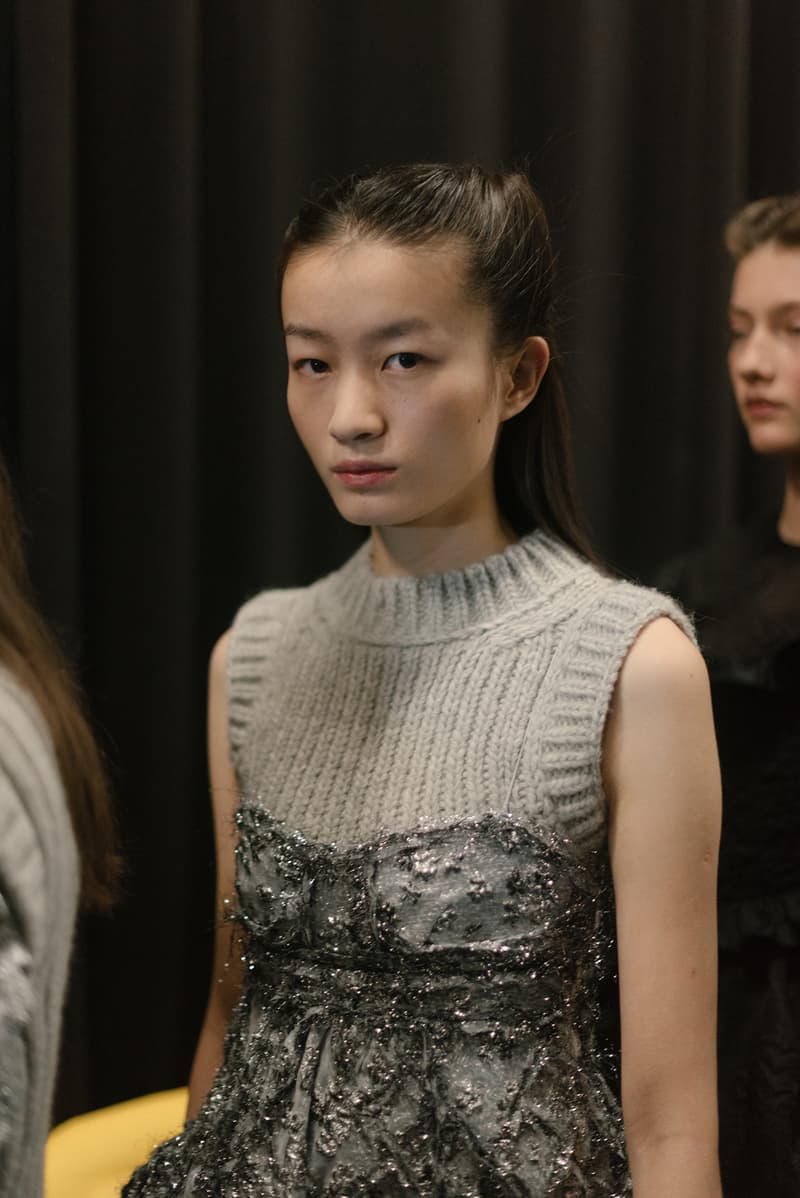 12 of 24
13 of 24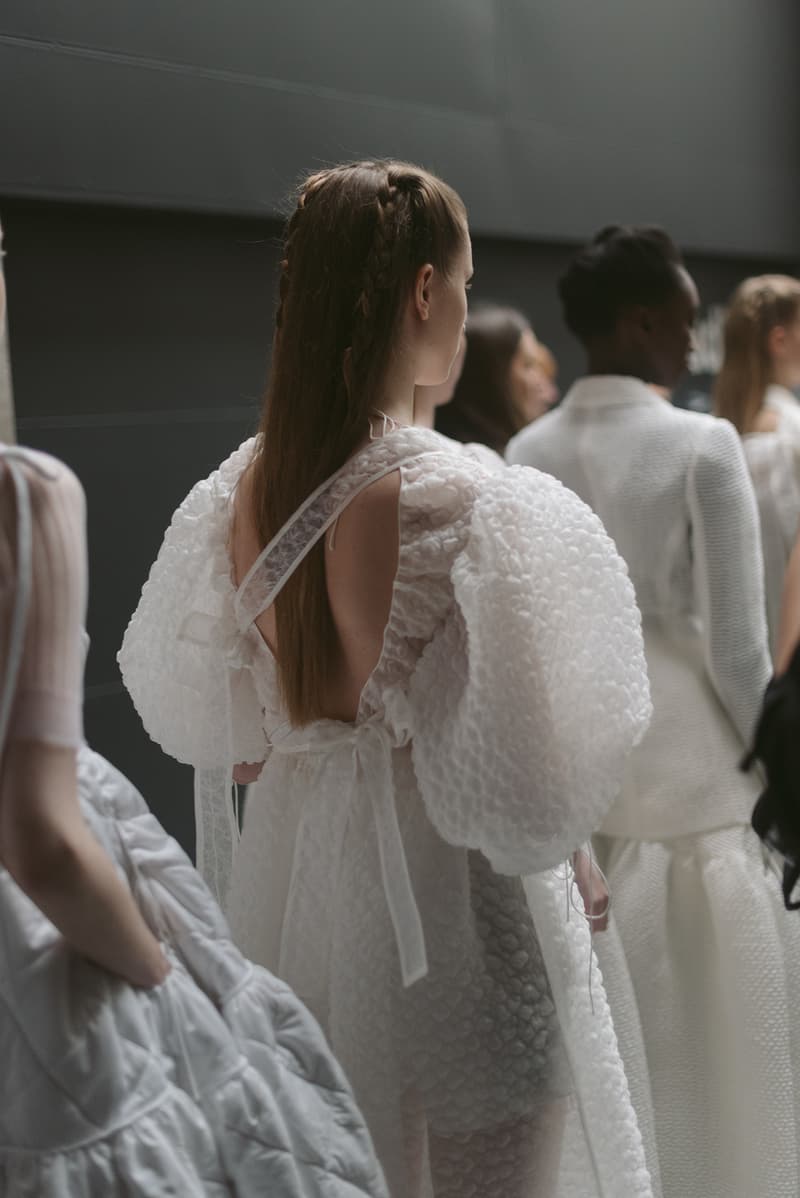 14 of 24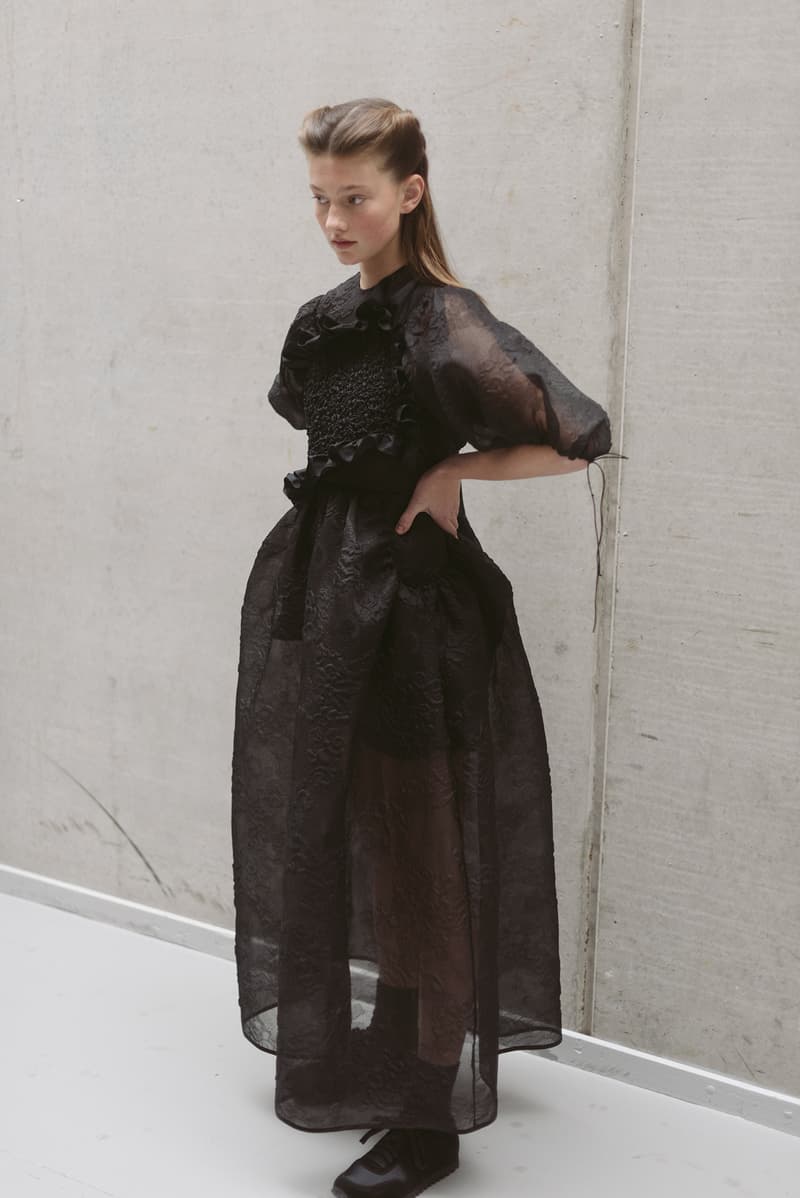 15 of 24
16 of 24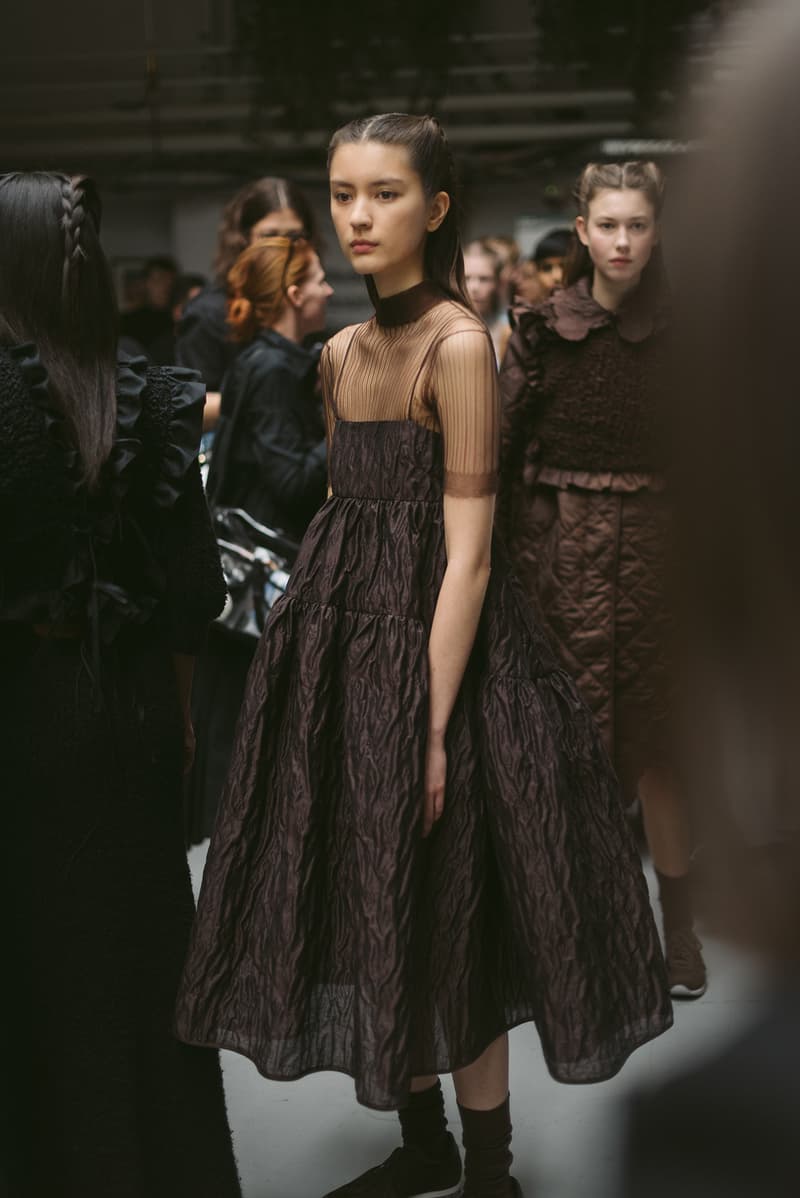 17 of 24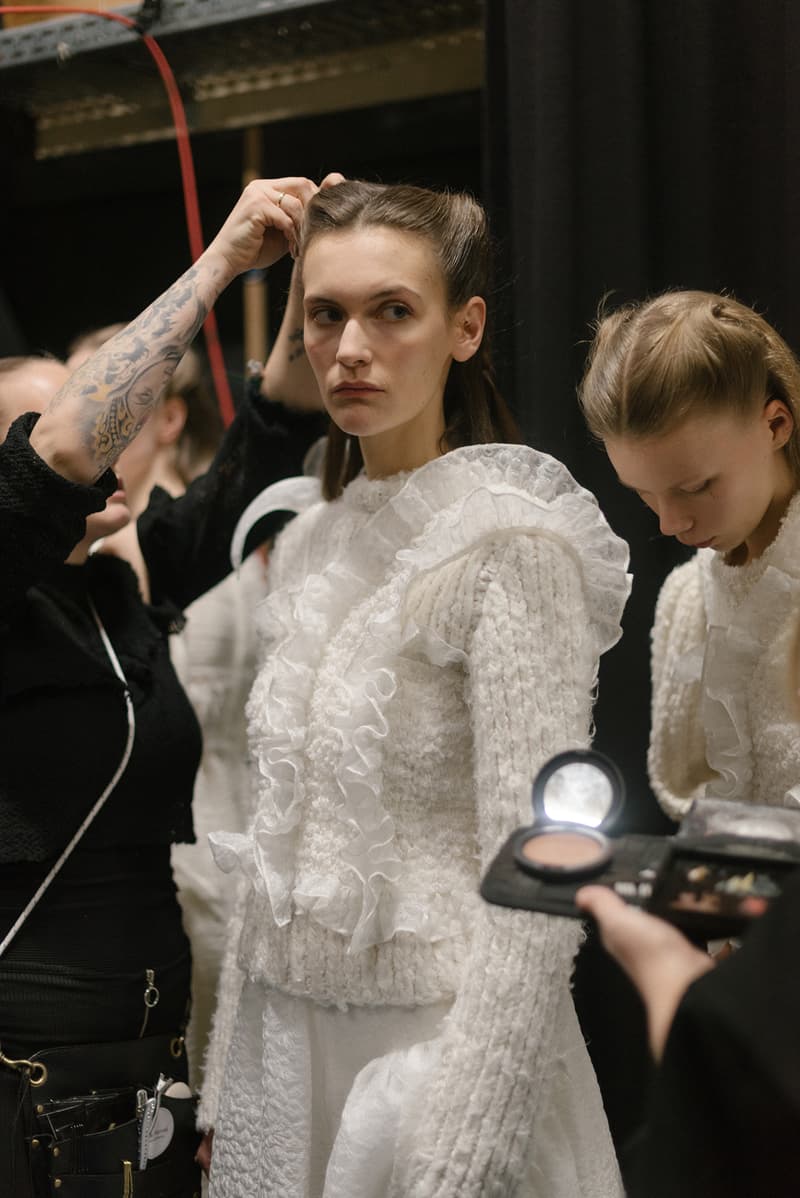 18 of 24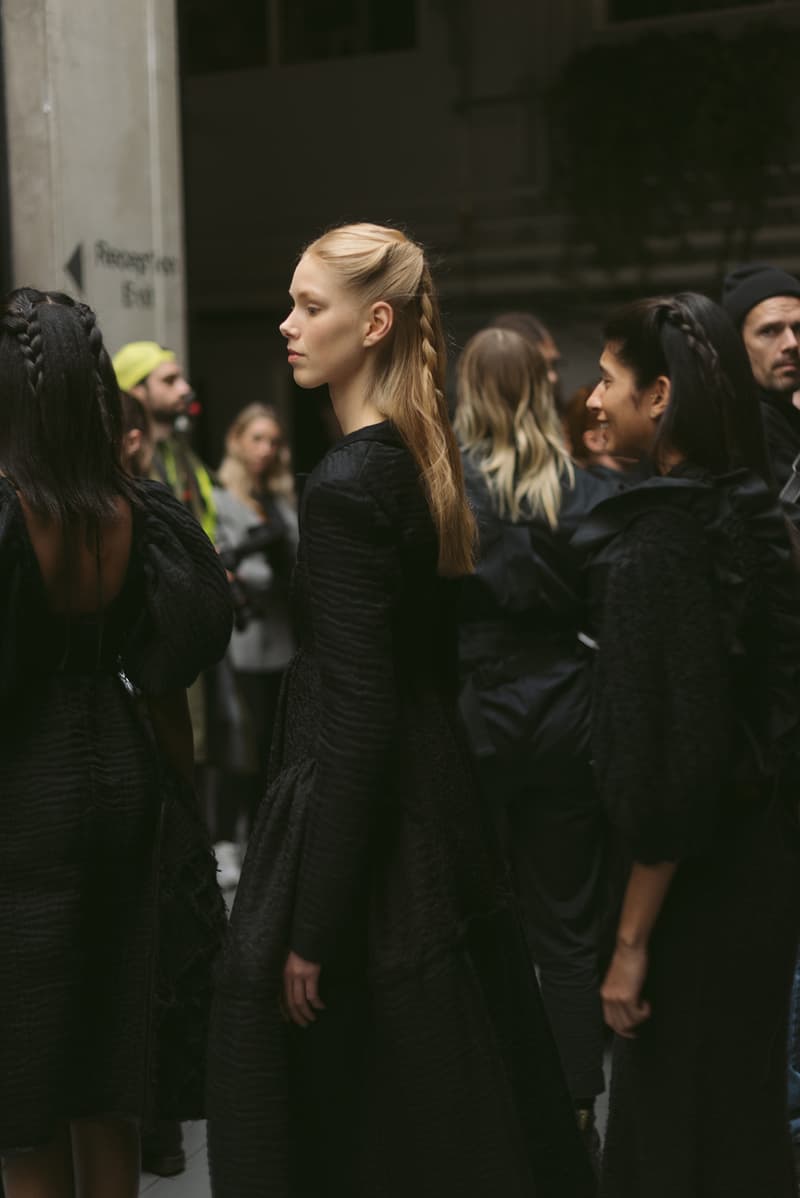 19 of 24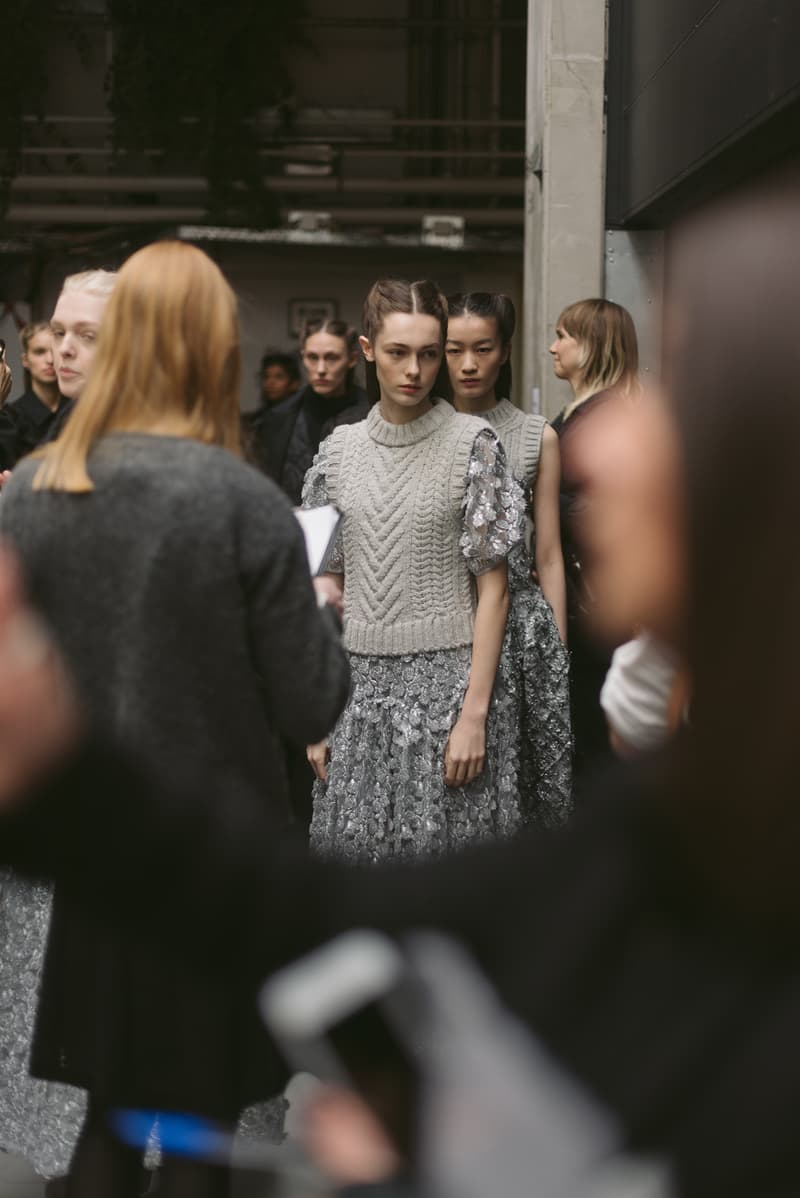 20 of 24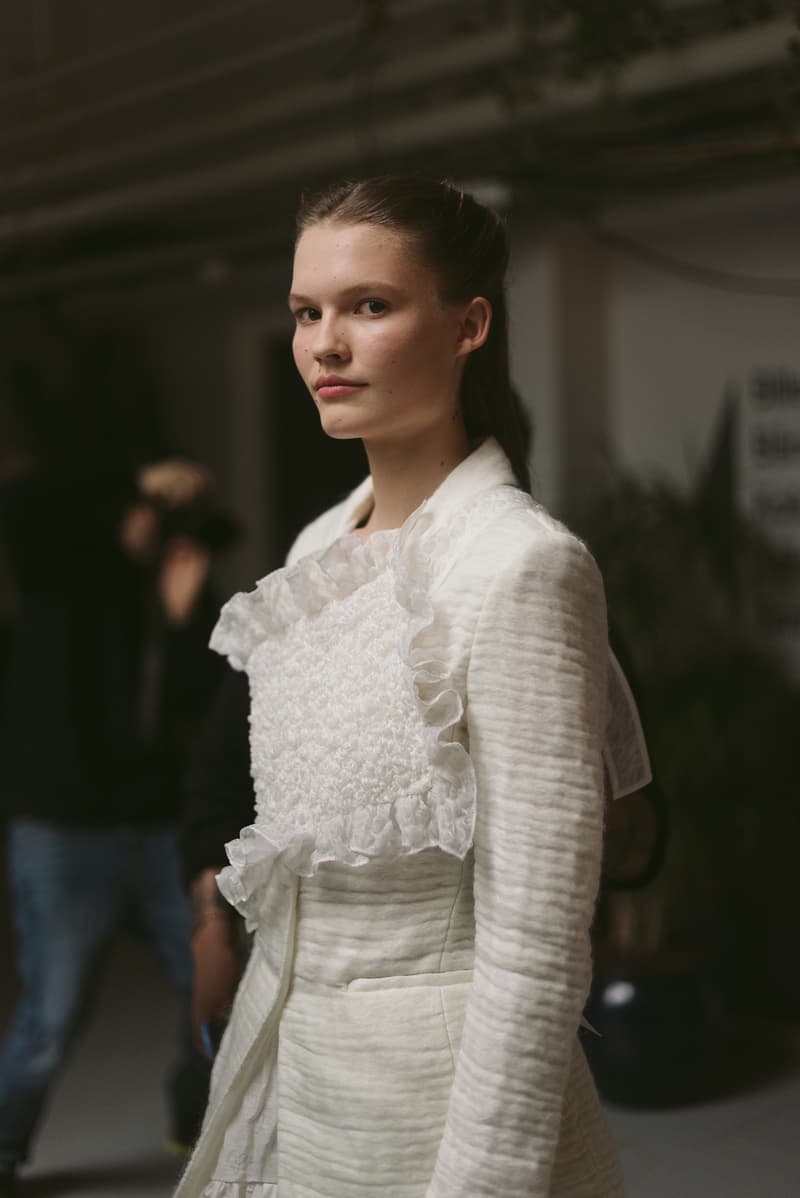 21 of 24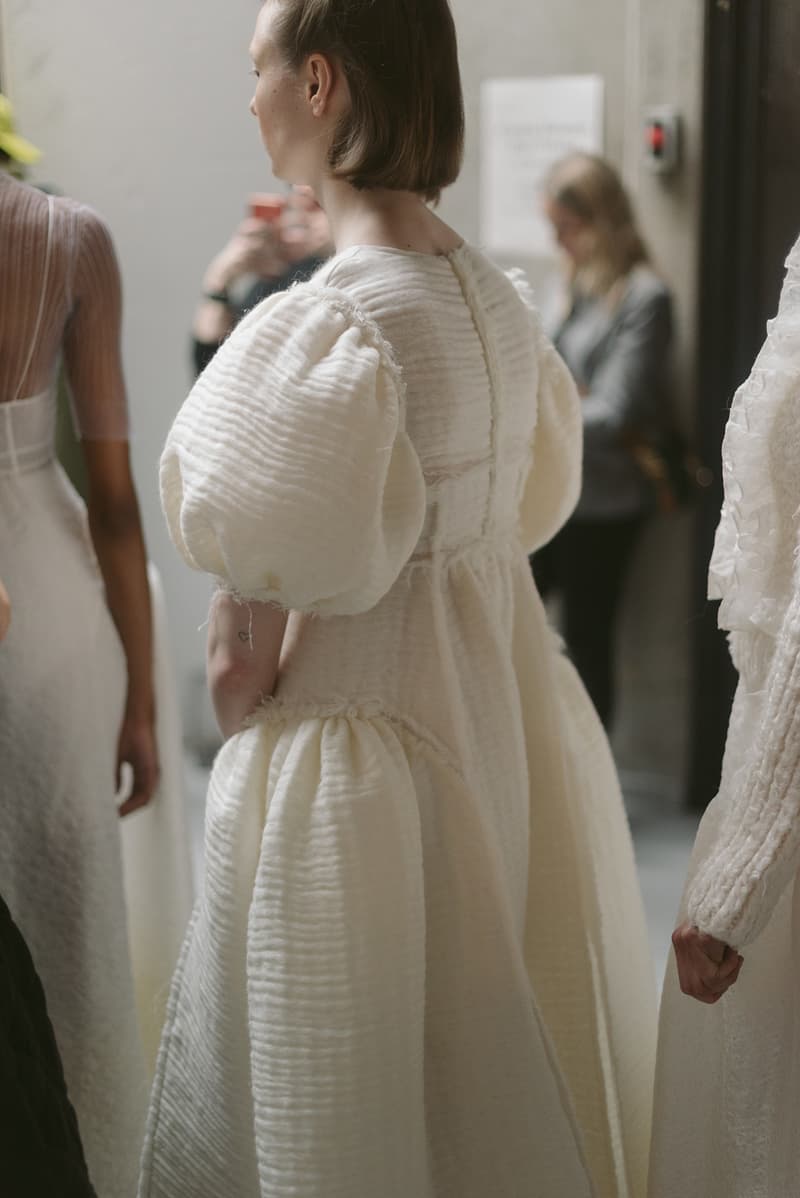 22 of 24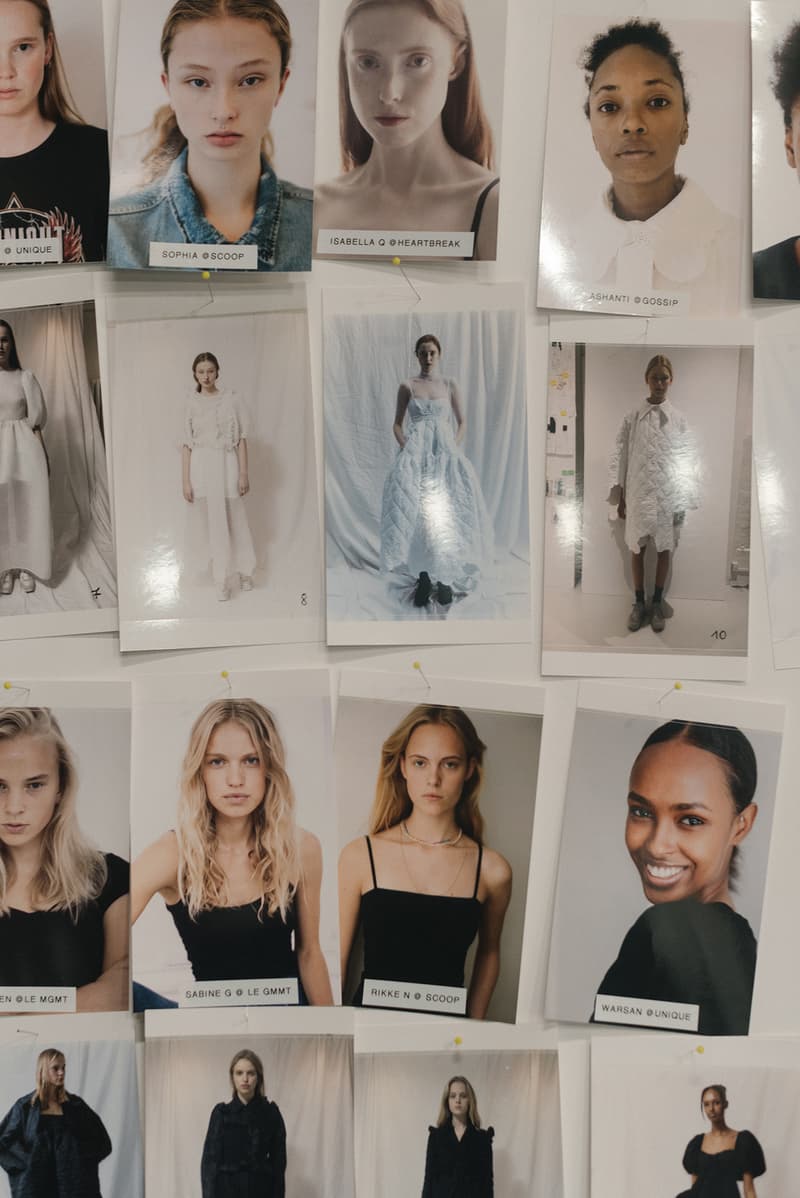 23 of 24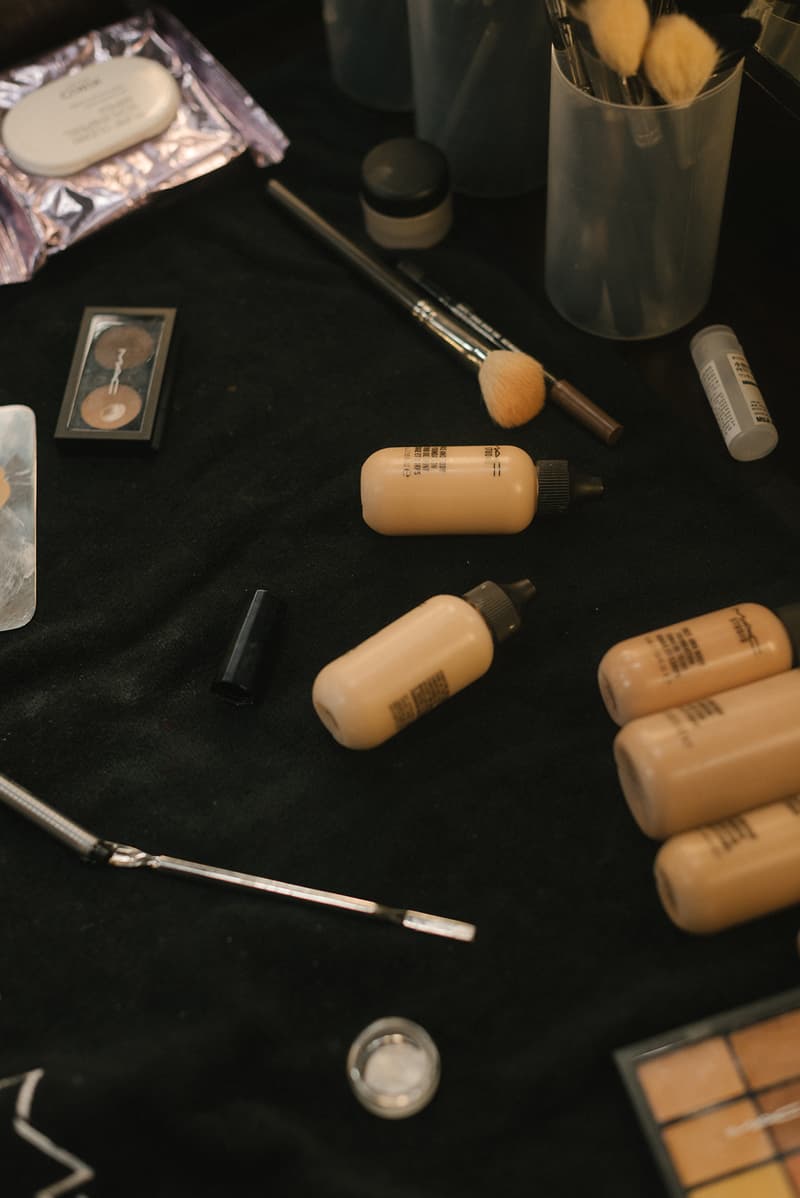 24 of 24
Fashion
Inside the Making of Cecilie Bahnsen's Romantic FW20 Collection
The Danish designer invites HYPEBAE to a pre-show fitting and details the inspiration for her new collection.
Inside the Making of Cecilie Bahnsen's Romantic FW20 Collection
The Danish designer invites HYPEBAE to a pre-show fitting and details the inspiration for her new collection.
While it has only been three years since she made her Copenhagen Fashion Week debut, Cecilie Bahnsen has already become an industry favorite, with her dreamy, exquisitely constructed dresses picked up by global stockists like Dover Street Market and Mytheresa. Her rise to fashion fame came during a time when Danish fashion is rapidly attracting a global following, something that even the homegrown designer admitted she didn't anticipate when she founded her eponymous brand in 2015.
"When I first launched the label, I was actually kind of scared of being based in Copenhagen, [and wondered] whether it would work to do a brand of high-end or couture quality [clothing] out of Denmark, because I was very new," Bahnsen told HYPEBAE. "For the first two seasons, we showed in London Fashion Week at the showrooms there, and I got international appreciation. Since then, Denmark has worked as the perfect base for us to be inspired and to create collections."
Before she was selected a finalist for the 2017 LVMH Prize, Bahnsen has worked in print design at John Galliano, and was later scouted by London-based Erdem to be a design assistant. When asked how her previous jobs prepared her for launching her own label, the designer reflected, "Work experience always gives you a [sense of] reality, that it takes more than just creativity to make it as a brand." Apart from the business side of things, she credited those two brands for her love for "romance, femininity and details," all of which are intrinsic to her design work.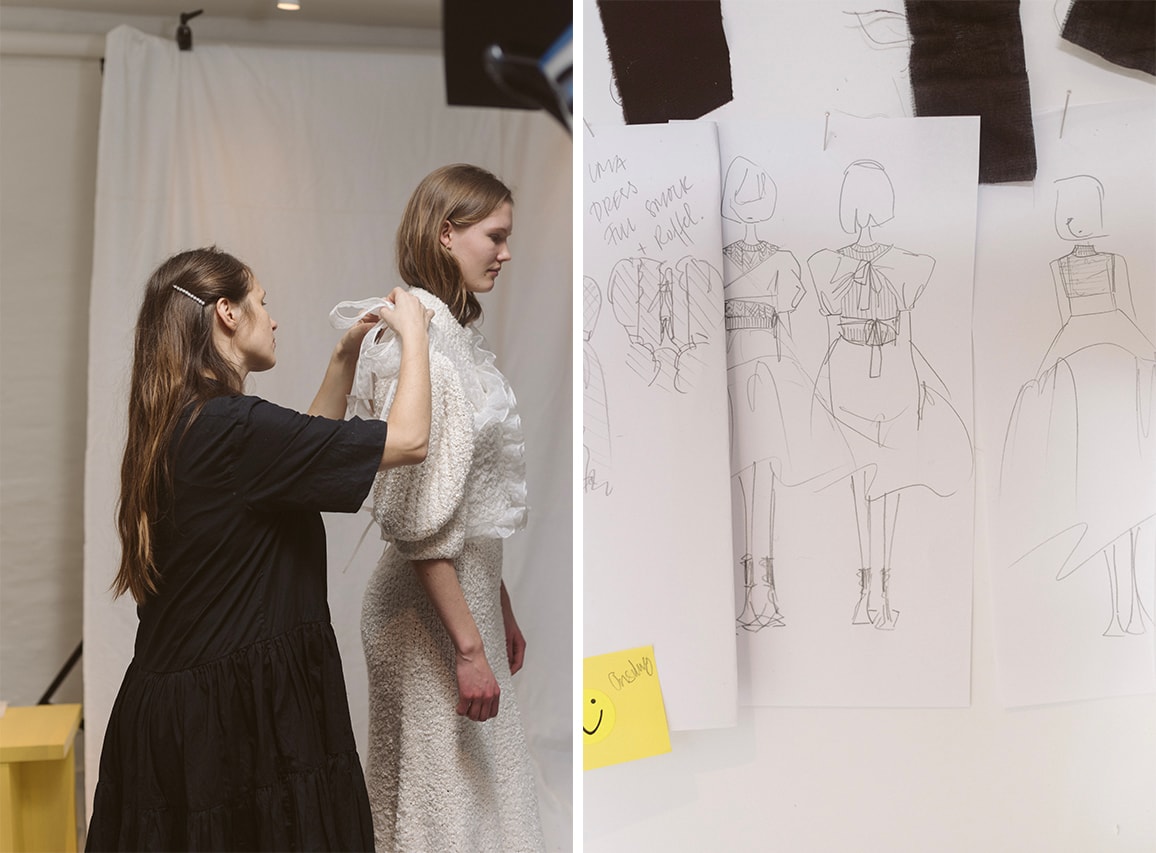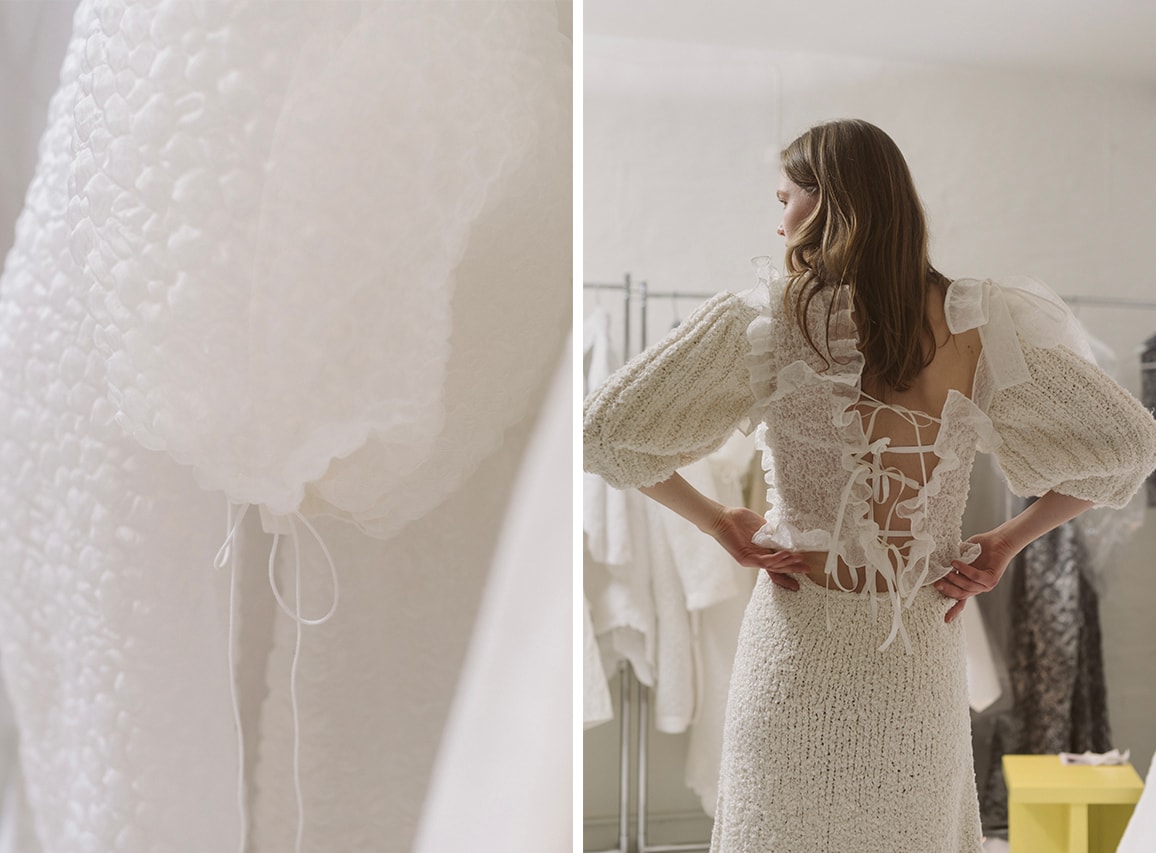 Now nine seasons in (10 if you count Pre-Fall 2020), Cecilie Bahnsen has grown from two people working in a small office to a team of 11 at a studio located in the Østerbro district. As the universe of her brand expands, there's been increasing excitement about her new collections. For Bahnsen, her latest range for Fall/Winter 2020 is the closest to what she wanted to create when she first established her brand.
"I think the [Cecilie Bahnsen] universe gets stronger season by season, but the collection we just showed today has a lot of what I wanted it to be when I had just moved back from London, and moved to Denmark to start the brand," she told us backstage. "I really wanted it to have this Nordic touch to it, reminiscent of what surrounds me and my every day. It's taken time to build up and to manage to capture that, but I think we're able to capture that now by having both knitwear and outerwear."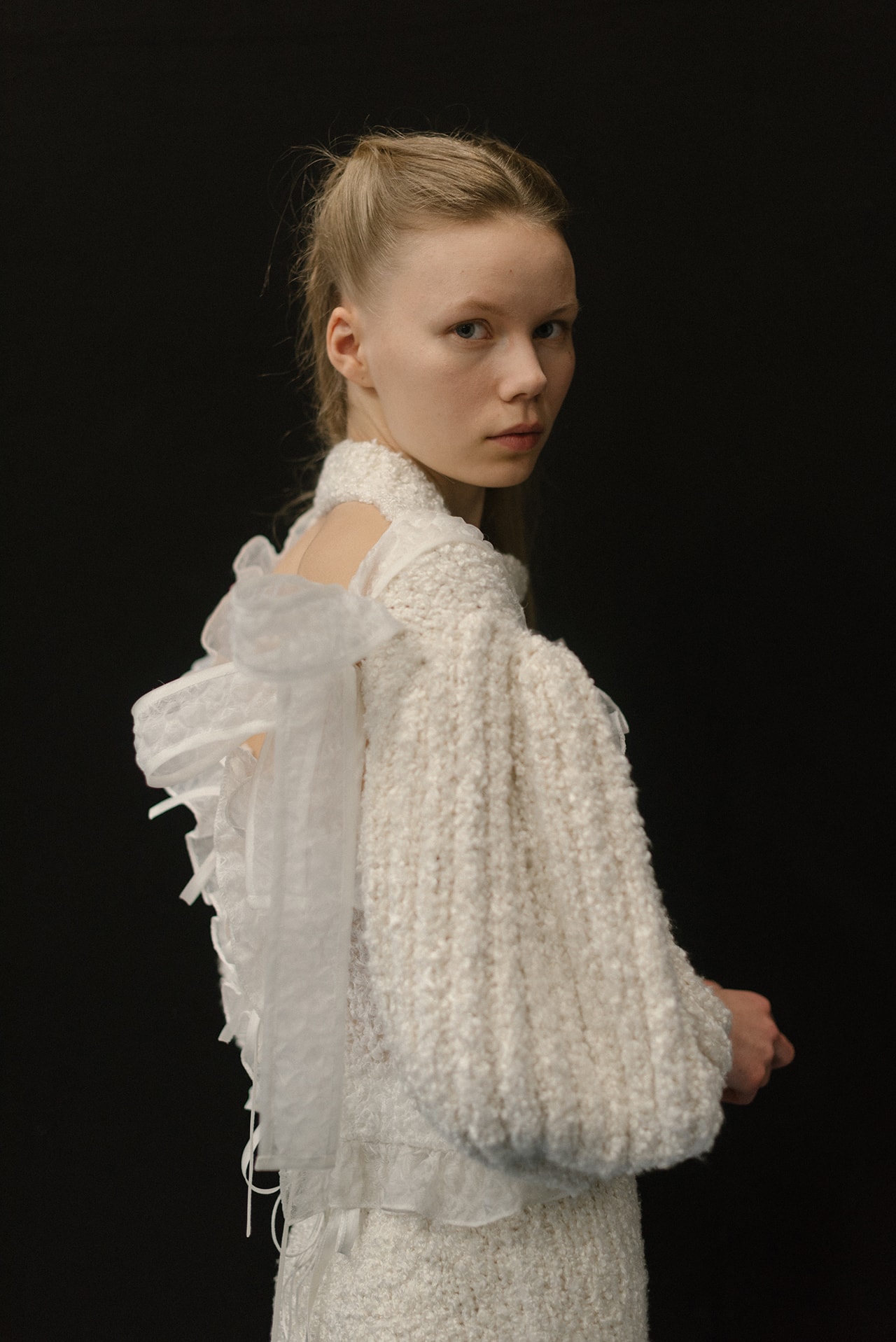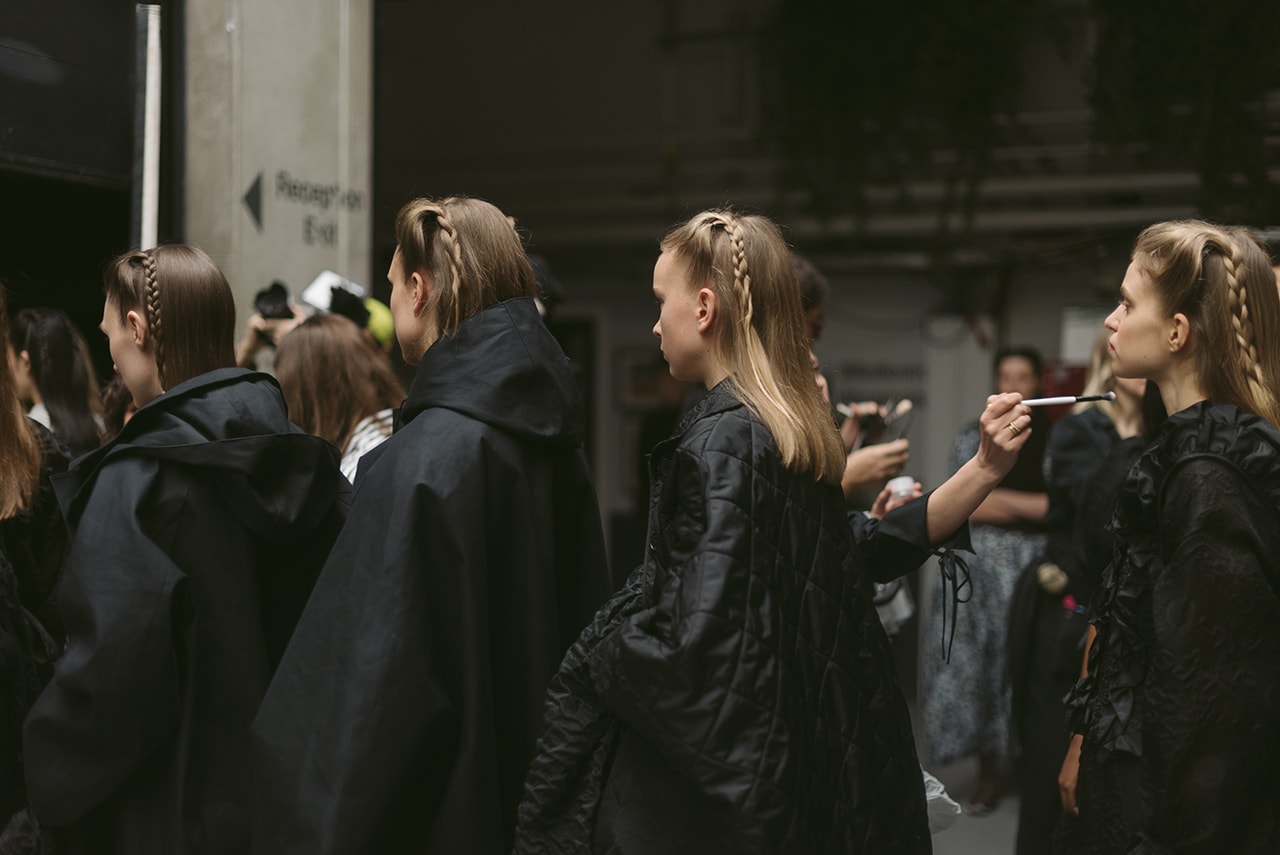 The show space was projected with an image of the frozen tundra in Kola Peninsula — the far north of Russia — lensed by Swedish photographer Martina Hoogland-Ivanow. "I always start with designing the fabrics, but this season we also looked at Martina's photography, which was really amazing. So that kind of started the inspiration for the colors of the fabrics and the textures," Bahnsen spoke of her creative process for the FW20 collection.
The designer was particularly drawn to the "rawness and purity" of these photos of mysterious landscapes. "I wanted to capture that kind of light and coldness in the fabric, but also really working with wools and silks, and morphing them [into each other] in new ways. So we have these dégradé wools that go into sheer organzas, and beautiful lurex lace that reflects the flickering of light that you see in the images. It's all very nature-based. The fabrics come first and once we have those, we started creating the silhouettes on the mannequins."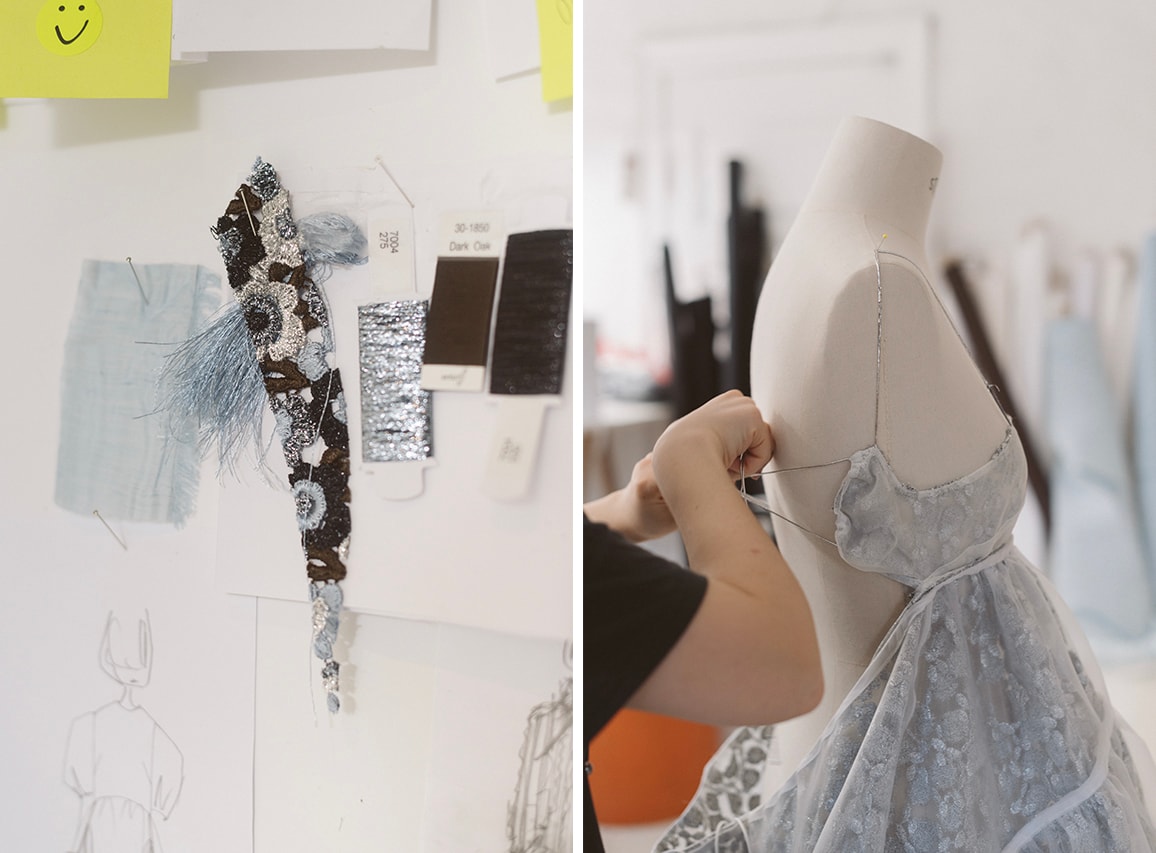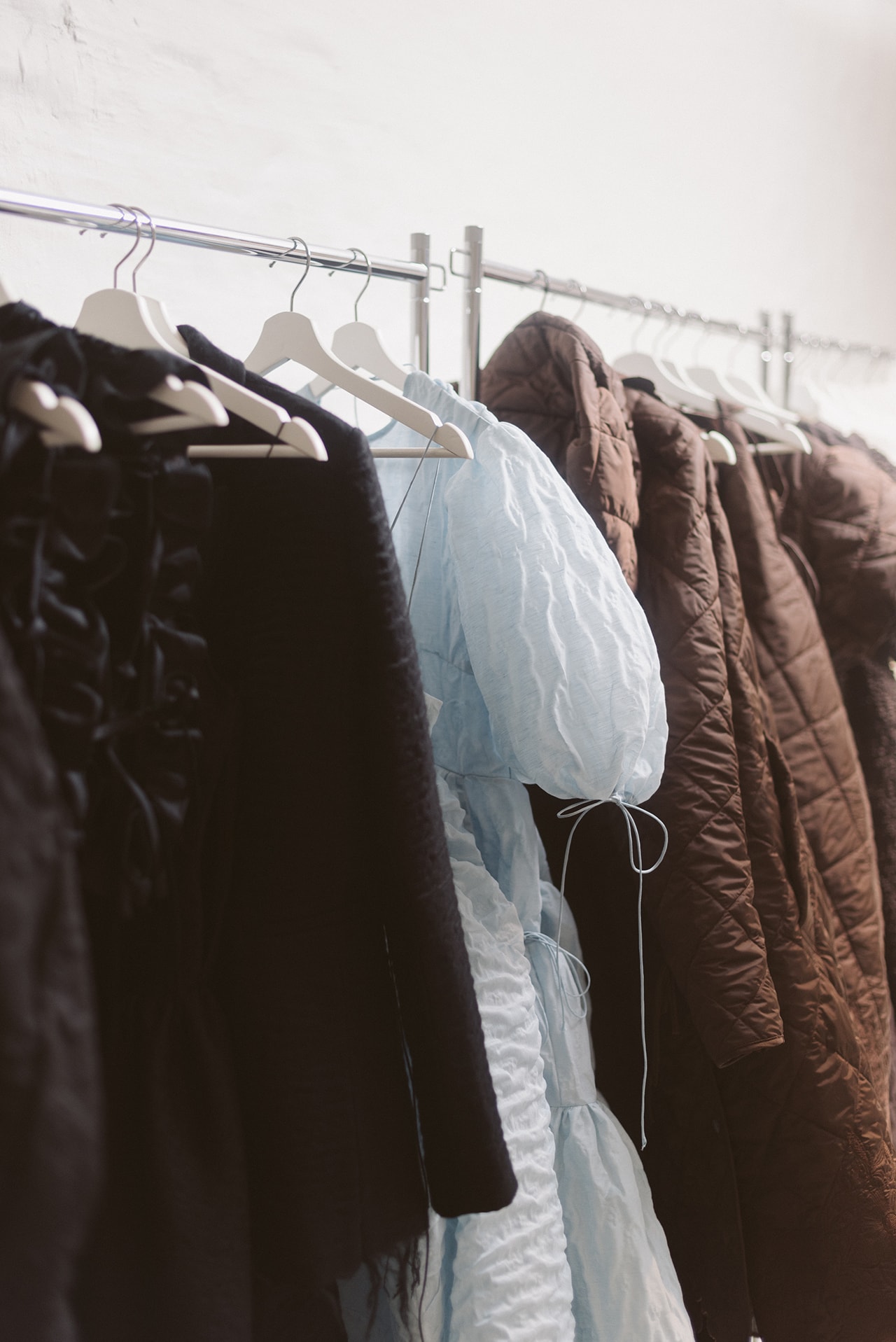 Masterfully playing with the juxtaposition of contrasts — the opposites of soft and tough, feminine and masculine, fantastical and practical — Bahnsen sent 32 looks down the runway, remixing her signatures while introducing new elements to the wardrobe of her woman. As the designer said herself, this is the first time that a collection of hers saw quite a bit of layering.
"I wanted to start from the contrasts but to make sure that the looks are more melded together and morphed together. You might have a big, sculptural jacket over a soft dress, or a tight jacket with a big skirt, but they kind of become one. The contrasts [are mixed] together to create a look, they complement each other in a way that makes a look even stronger."
Every season, Bahnsen builds on her previous collections to create something new yet still remain true to her design aesthetic. After including knitwear in her FW19 collection and introducing tailored suiting for SS20, this season, she has teamed up with MACKINTOSH to design rain gear that protects her romantic frocks from the drizzly weather. We're offered a sneak peek at the collaboration at a pre-show fitting.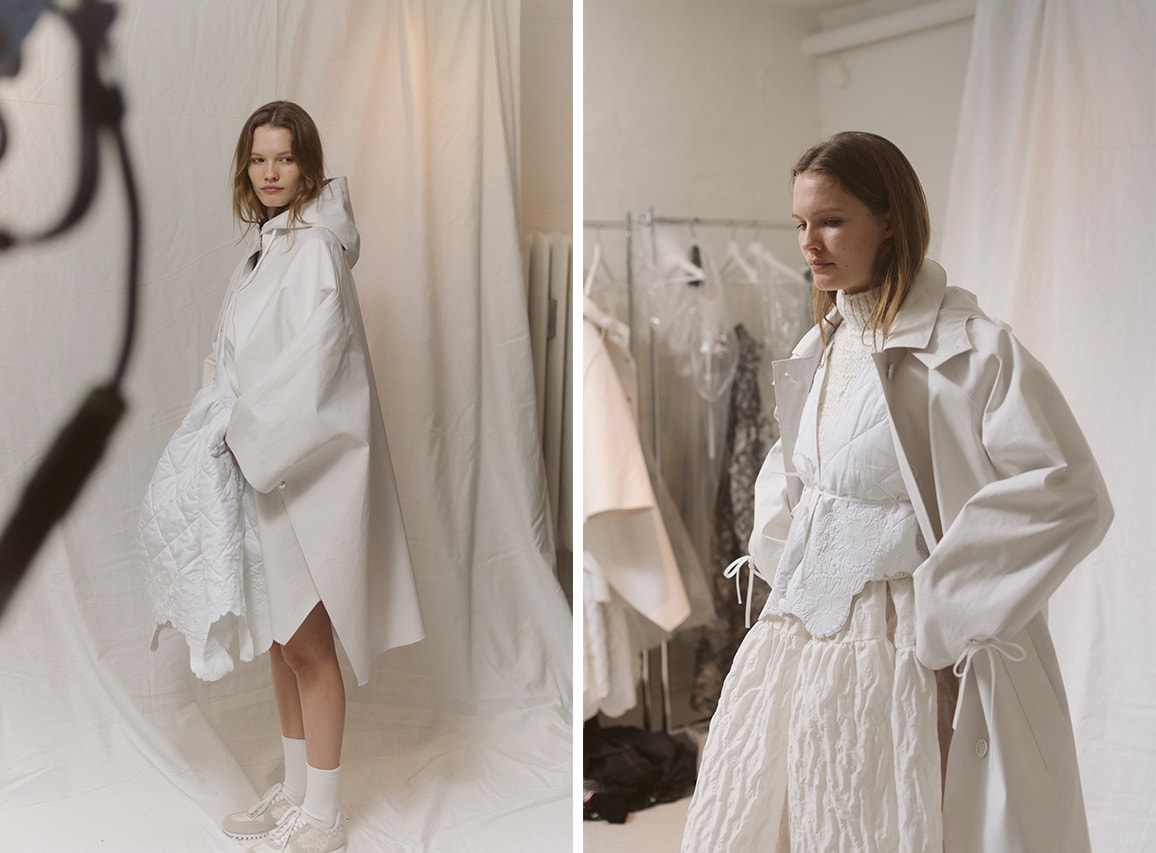 "Our Mackintosh collaboration is what I'm the most proud of [for FW20]. It builds from the brands' DNA and what we come from, which is magnificent craftsmanship, a love for making beautiful garments, and spending that time to make quality garments that you care for and look after, and use season after season. Working with something like a raincoat — something that you always wear in Denmark — that makes it functional."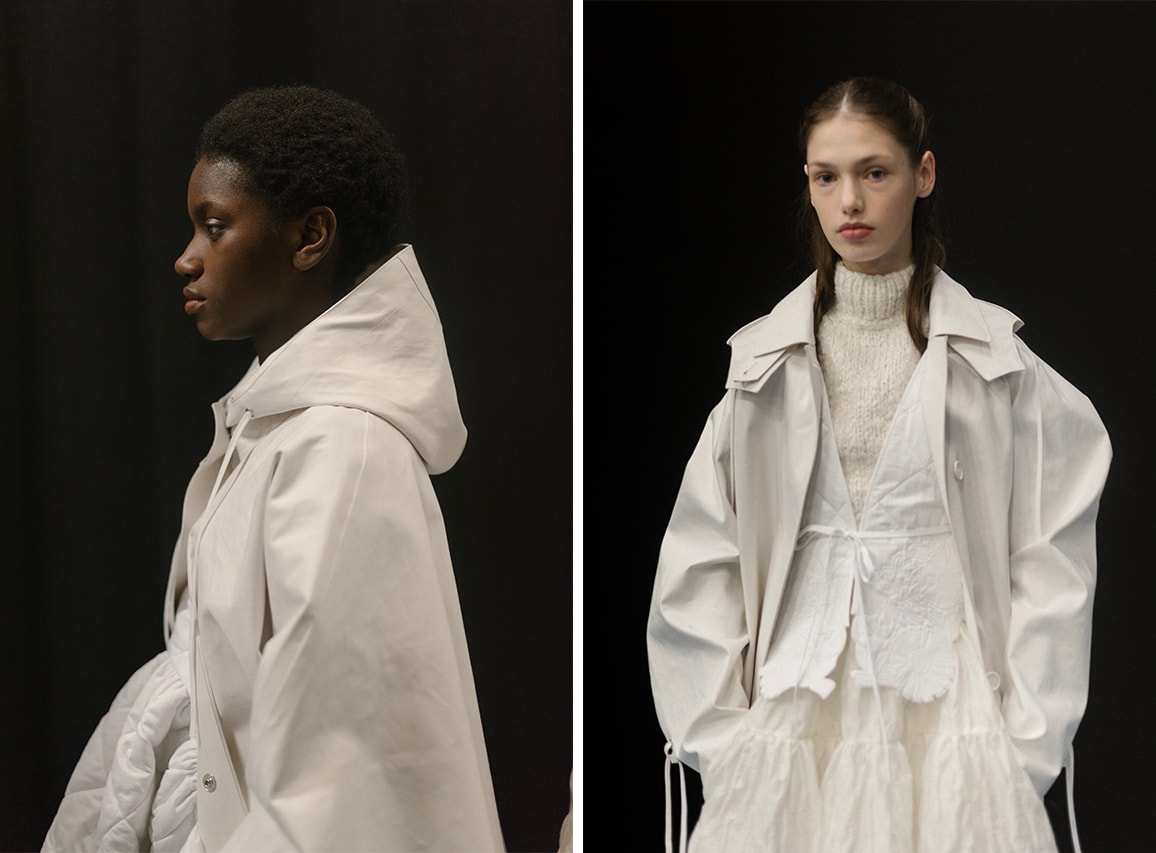 Whether it be a pair of hiking boots or beaded Suicoke sandals, the designer has always styled her models in comfortable footwear. FW20 was no exception. Models draped in chunky knits and quilted skirts strutted down the catwalk in low-top sneakers. And in true Cecilie Bahnsen fashion, the shoes are designed with lace detailing on the lateral.
"For me, it has to be comfortable. It needs to be nice to put on. It needs to be something that women can relate to and feel good in," Bahnsen spoke of her affinity for wearable clothing. "I always wear [my outfits] with trainers, and all the girls at the studio do [as well]. That really inspires me to create something you can wear every day."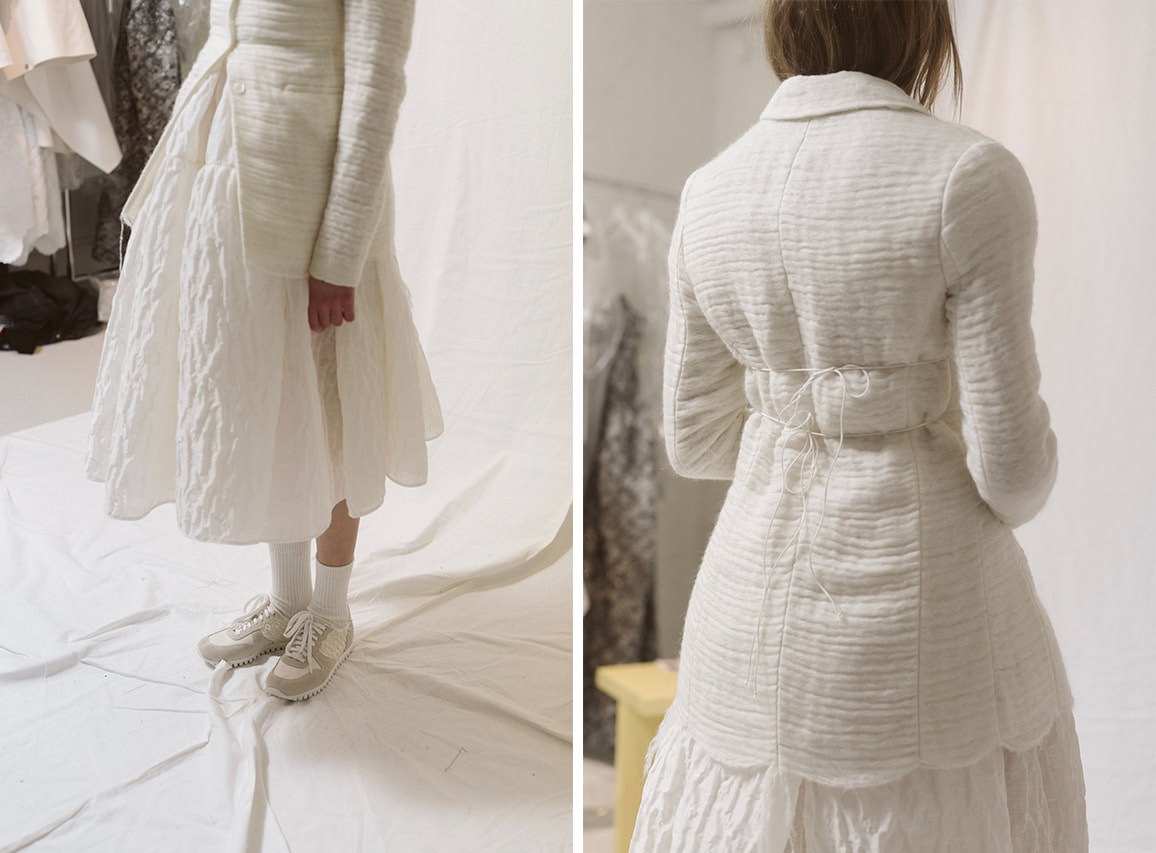 Our conversation concluded with what is perhaps the most discussed topic in the fashion industry today: sustainability. We asked Bahnsen if she believes that her work is answering to the growing environmental concerns. "One of the key things [for the brand] from the beginning is to be timeless and not to be hunting for trends, not to be scared of repeating ourselves and believe in what we're creating, and believing that the woman who buys a dress from us this season would still wear it the following season. And that's just a compliment."
There's something admirable about being consistent in one's style, and loving the clothes you loved last year and re-wearing them. The finale of the show is a manifestation of just that: models donning similar looks and matching colors of glacier blue and ivory walked in pairs and trios, like stylish friends sharing and passing their treasured pieces among themselves.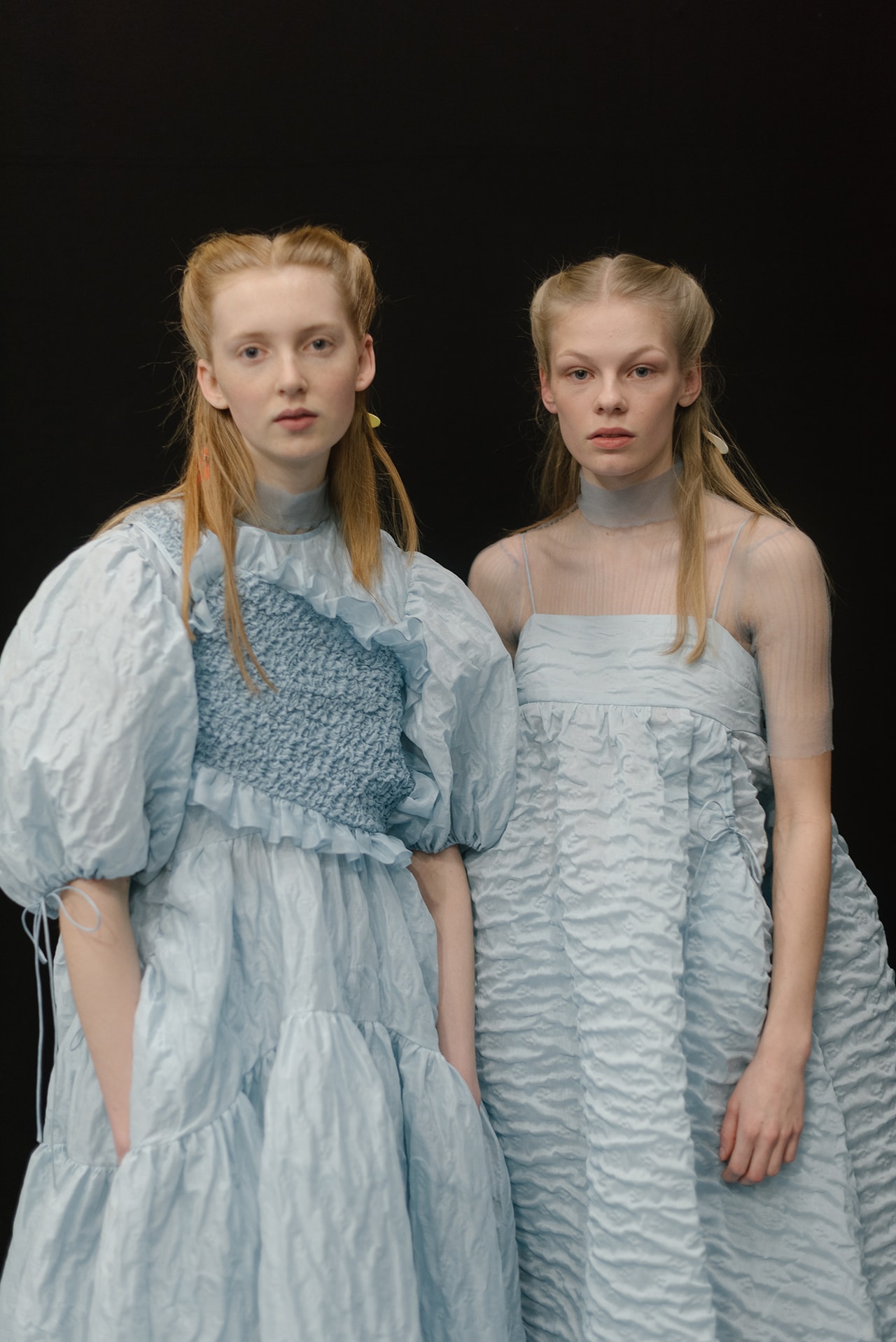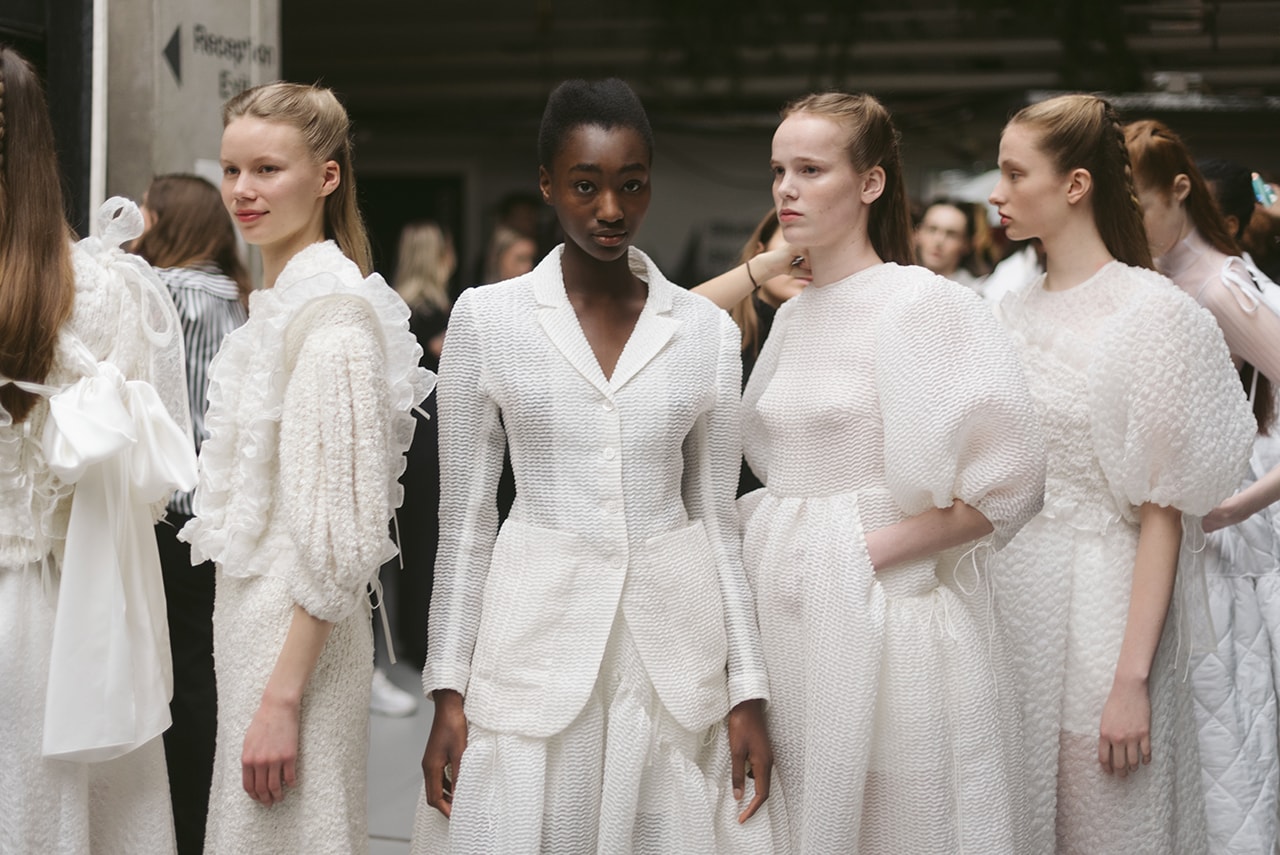 Some may argue that the collection doesn't deviate much from what they've already seen from the designer seasons ago, but that's exactly the point. "I think that to be able to make a collection that builds on the collections before is part of a sustainable approach [to making clothes]. Of course, we're also looking at our sourcing, our fabrics and our manufacturing. And to know everyone that you work with is important for me."
Photographer

Taby Cheng/Hypebae
Share this article