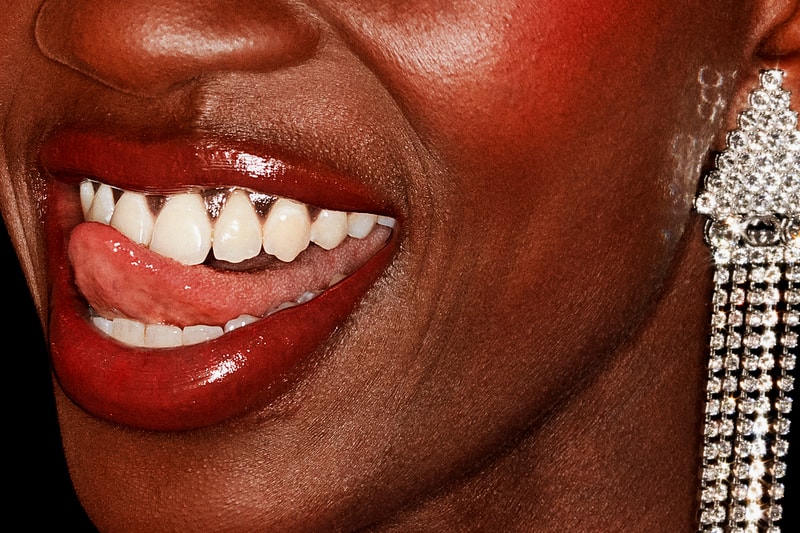 Beauty
Gucci's Global Makeup Artist Thomas de Kluyver On Finding Beauty Within Imperfections
"We're really trying to inspire people to use makeup as a form of self-expression."
Gucci's Global Makeup Artist Thomas de Kluyver On Finding Beauty Within Imperfections
"We're really trying to inspire people to use makeup as a form of self-expression."
Alessandro Michele's first Gucci Beauty makeup collection launched last year and it was immediately a global success, thanks to the help and mutual vision of the Italian fashion house's Global Makeup Artist, Thomas de Kluyver. Michele released 58 incredible, diverse lipstick shades arriving in three different finishes, including Rouge à Lèvres Satin (a velvet texture), Rouge à Lèvres Voile (sheer, luminous color payoff) and Baume à Lèvres (a hydrating balm).
The revamped beauty collection was accompanied by a game-changing campaign art directed by Christopher Simmonds, spotlighting unique beauties such as punk band singer Dani Miller, as well as models Mae Lapres, Achok Majak and Ellia Sophia Coggins. Known for his monochrome and lipstick-heavy looks, De Kluyver's aesthetic is reflected in the models' makeup, with the campaign evoking '80s and '90s vibes.
We spoke to De Kluyver at Hong Kong's newly-opened Gucci Beauty boutique store located in Harbour City to talk about the concept behind the label's unconventional project. Read our interview below.
In case you missed it, here's our editor's review of the new lipstick range.
Gucci relaunched its beauty range last year, what do you think of the changes?
I think Alessandro Michele's Gucci as a whole is so positive and there's so much joy within the clothes. I think anybody, no matter who they are, can identify that trait. Gucci's inclusiveness is what has made it the success it is today. With makeup, it's the same thing. We're really trying to inspire people to use makeup as a form of self-expression. It's not a mask you hide behind, it's just about wearing makeup that makes you feel good.
I remember the first day the campaign dropped and my Instagram went crazy. It's so nice to see the things you've been working on to be appreciated like that.
You recently came out with your own book, All I Want to Be. Did that have anything to do with the concept behind the campaign?
Yes, I was working on half of my book before I met Alessandro. I remember when I first met him, I spoke about this book that I was working on which is about looking at different facets of what is beautiful. For me, beauty can be anything. I try finding beauty within so many things. Working on my book was very personal to me as I did six projects with six different photographers, all of whom are close friends of mine.
After I told Alessandro about the concept behind my book, we realized it was very similar to what he wanted to do with Gucci Beauty.
How did Alessandro reach out to you and find out about your work?
So I was in New York for a shoot. After everything wrapped up, I got into a taxi to get to JFK for my flight back to London, and next thing I know my agent called me saying, "Alessandro Michele wants to meet you tomorrow," and I was thinking to myself that I would be flying to Milan or something. My agent continued, "He's in LA."
After the call, I literally redirected my route to a different terminal to change my flight. Flew to LA overnight and arrived at around four in the morning. After two hours of sleep, I got up to have breakfast with Alessandro at the Chateau Marmont where I got to talk to him about my work process and my idea of what beauty is. That's when we came to realize that we have a similar vibe.
Afterward, they booked me to do the Dani Miller shoot and I've been working with them for a little over a year now.
In terms of the campaign, what kind of techniques did you use on the models, and how can makeup lovers achieve similar looks at home?
I paid special attention to the models' identities whilst I was doing their makeup. We had such strong characters on set and I really wanted to apply the makeup like they would by themselves. I actually use my fingers a lot to blend shadows and things, it's just how I work. We like to heat the lipsticks up a bit, they get really emollient which gives a softer edge rather than a harsher look when you apply it as it is or with a brush.
What is it about Gucci Beauty that resonates with you?
There's this slogan that the brand is working with which is: "Authentic beauty lies in imperfection." For me, I think that the concept is non-judgemental. It doesn't judge people on their identity or their gender. All the colors from the collection are for everyone. We don't have this thing where a specific color is for a specific skin tone. You can wear whatever you want and wherever you want it. You can use all 58 shades on the cheeks as well, and there are the further nine shades that you can use on the eyes. I love the idea of you just being able to use them wherever you want to.
What are some shades you would recommend our readers to use for the new year?
There are now four different textures, so I'll recommend my favorite in each texture. We've got a new limited-edition set of two lipsticks that arrives in a glitter texture. They're a really strong metallic with a little bit of shine through them. My favorite is the "25 Goldie Red" shade. In the lip balms, my favorite is "2 No More Orchids" which is pastel pink. Then in the voile texture, I like using "301 Mae Coral" on the cheeks. Finally, for the satin texture, I like "505 Janet Rust" which is a kind of a '90s brown-red shade.
Can you tell us what upcoming beauty trends are in store for 2020?
I think individuality is being celebrated more than ever. It's not everyone being in one small box, it's about celebrating people for who they are. I think the new trend is being yourself and wearing what it is that makes you feel good.
---
Share this article