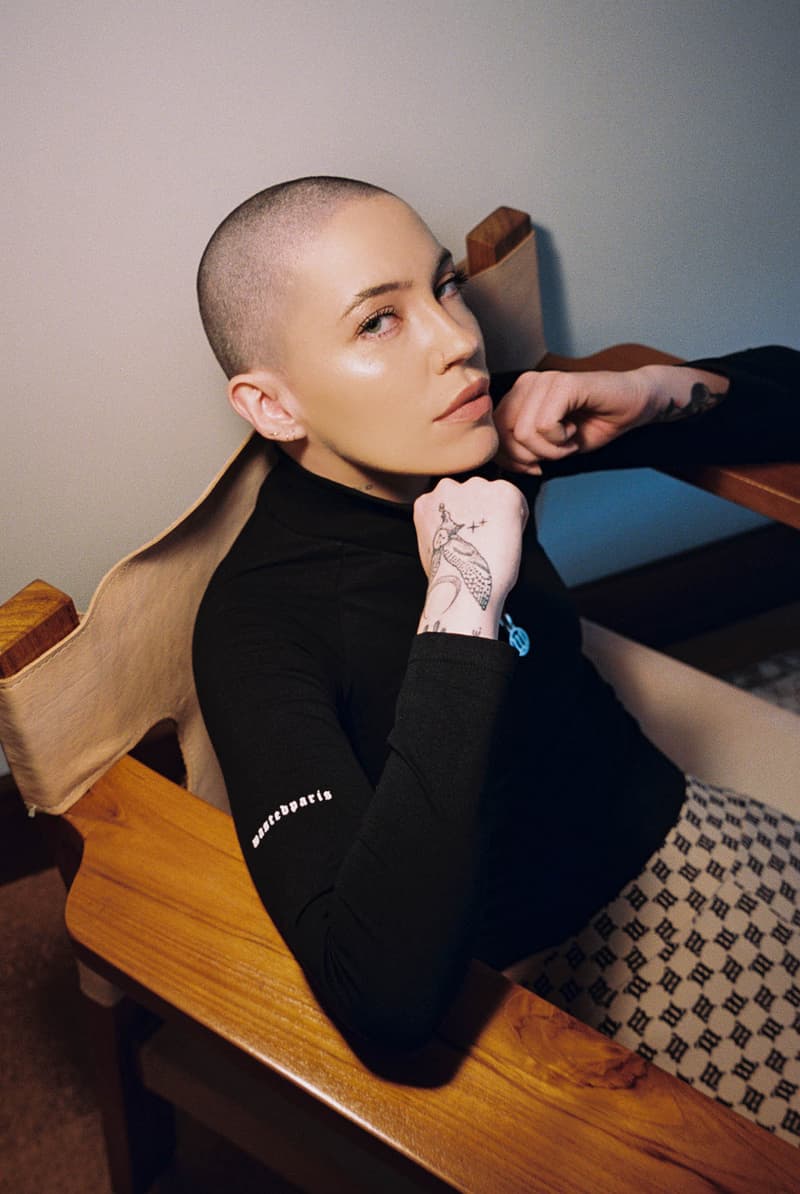 1 of 2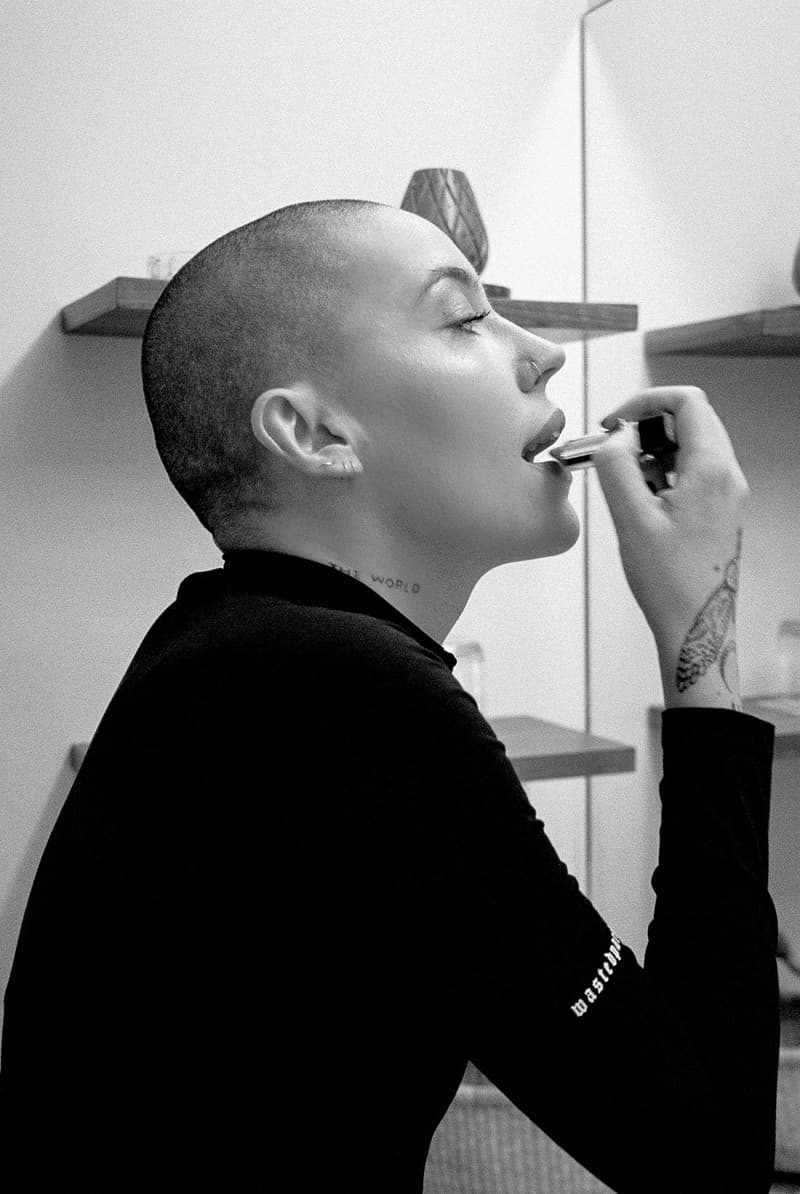 2 of 2
Beauty
For Bishop Briggs, Beauty Is All About Self-Acceptance
"Rebellion can be deleting your Facetune app, or sharing a makeup-free moment."
For Bishop Briggs, Beauty Is All About Self-Acceptance
"Rebellion can be deleting your Facetune app, or sharing a makeup-free moment."
Bishop Briggs is one of those people that you simply wish you could be friends with. Born Sarah Grace McLaughlin, the Los Angeles-based musician is an all-around cool girl with incredible talent and a strong sense of personal style that's cozy but never dull. On top of that, she is authentic and relatable. Whether it be her vulnerable yet empowering lyrics — think Briggs' viral hit "River" and her latest single, "HIGHER" — or her down-to-earth demeanor on TikTok, it's easy to see why the 28-year-old singer-songwriter is gaining millennial fans and Gen Z followers by the day.
For the latest installment of HYPEBAE's Beauty Essentials series, we spoke to Briggs about finding strength and confidence in writing music, her definition of beauty and the small things anyone can do to push back against beauty standards. Read on for the full interview, accompanied by photos shot pre-lockdown at Silver Lake Pool and Inn.
Bishop Briggs' Beauty Essentials
Glossier Cloud Paint: I'd use the shade "Puff" If I've stayed up all night playing The Sims and I'm trying to look fresh. This product has been a lifesaver. I put it on my cheekbones and voilà! I am a fully rested, cute Parisian-e-girl-hipster who is ready to take on the world.
Shisedo WrinkleResist24 Eye Mask: I have loved using these masks in the morning while I'm meditating or cleaning up the dishes from the previous night. I feel refreshed and a bit more awake once I've worn these.
Fresh Soy Face Cleanser: I use this a couple times a week and it has proven to be great for my sensitive skin. I find that it reduces redness and gets rid of any excess makeup I've worn throughout the day.
The Body Shop Coconut Eau De Toilette: This spray smells heavenly. I put this on the back of my neck and prior to social distancing, I would always get complimented on it. This spray is a coconut fragrance, so as you can imagine, you smell like heaven or Hawaii. One and the same, really.
How has living in different places throughout your life shaped your perception of beauty?
Growing up in Asia, I think there was a very particular vision of beauty that was shown in commercials, billboards and the media. There were a lot of skin brightening products and there was a deep allure for youth. I also found that there was a very distorted perception of weight that was confusing to comprehend as I went through puberty.
But there was a stark contrast when I viewed any media from America. Growing up, America had a lot of emphasis on tanning, women with large chests, etc. and yet the fashion industry was focused on "heroin chic." Needless to say, it was a lot to grow up with, and I try to focus on my own perception of beauty which is really all based on the acceptance of oneself.
From space buns to shaved head, you've worn a number of signature hair looks over the years. What is your top favorite Bishop Briggs beauty moment?
I think shaving my head was a really spiritually awakening experience. I originally decided to shave my head because a friend of mine was diagnosed with breast cancer and I wanted to show my support. As my head was being shaved, I was reminded of me at 11 years old, begging my mum to let me shave my head. I had held onto society's perception of beauty so subconsciously that I had ignored that voice inside my head for years.
"Rebellion can be deleting your Facetune app, or sharing a makeup-free moment."
You've recently become the face of a worldwide Make Up For Ever campaign. How does it feel to work with a beauty brand you've always enjoyed?
It is so surreal and exciting. Make Up For Ever has been a brand I have consistently been able to trust, whether I'm looking for a high coverage foundation or a daring eyeshadow. The whole experience has been a dream come true, and being able to get an early sneak peak of their new Rouge Artist lipstick was also a treat.
How important is it for you to use your platform to challenge outdated beauty standards?
Rebellion can be deleting your Facetune app, or sharing a makeup-free moment. I think decisions like that allow room for honesty and the ability to be your most authentic self.
When do you feel most confident?
I feel most confident when I'm in the studio immersed in writing. It's such a deep dive into your past, present and future that I think leaning into my vulnerability in a safe space makes me feel whole.
Similar to makeup, tattoos offer a means of self-expression. When and how did you develop an appreciation for tattoo art? Do you have any favorite tattoo artists?
I've had an obsession with tattoos for as long as I can remember, but I will say once you get one tattoo, it becomes very addicting to get more. I have gotten tattoos while traveling, but when I'm in LA, I love Scott Campbell, Marlon M Toney and Mr. Incognito.
Now let's talk about your new single, "HIGHER." What's the inspiration for the track?
"HIGHER" was the place I hoped to be in after I had experienced some heartache. I wanted to feel stronger and happier. My hope in writing this song is that I could somehow manifest those feelings by writing about me in a higher place in every way possible. I am thankful to report that I feel really happy at the moment.
What are some things that have helped you stay creatively inspired during these uncertain times?
I put my keyboard in the center of my living room, which has actually transformed how I write. I am constantly getting little bursts of hook ideas, or I am just coming up with song arrangements through certain chords.
---
"HIGHER" is now out on streaming platforms such as Apple Music and Spotify.
Location

Silver Lake Pool & Inn
---
Share this article