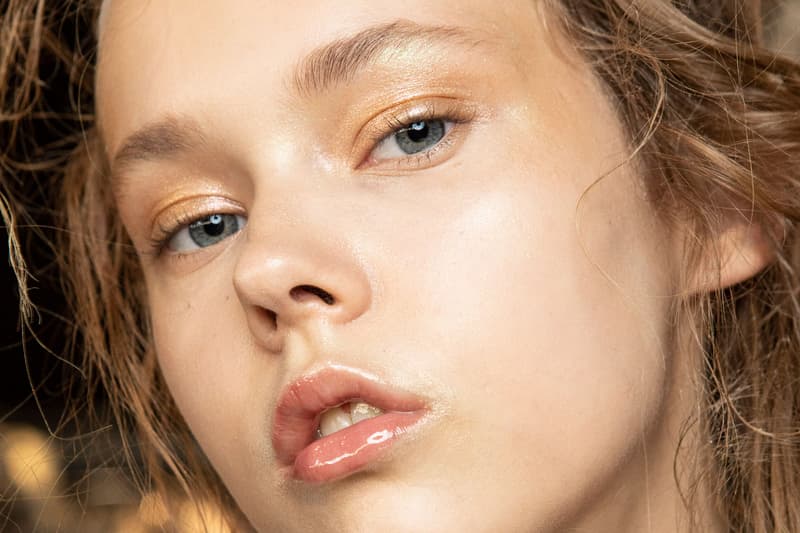 Everything You Need to Know About Dermaplaning at Home
Have you ever shaved your face?
Though dermaplaning hasn't yet entered the mainstream beauty lexicon — at least not to the extent that jade rolling or double cleansing have — the exfoliation technique has been touted as an effective skin pick-me-up since 2013. Despite its clinical name, dermaplaning is quite simple: basically, it's shaving your face. When conducted by a professional, the practice entails a dermatologist or esthetician holding your skin taut and running a scalpel across your face, sloughing off dead skin and vellus hairs (also known as peach fuzz) in the process. Though some believe the treatment causes hair to grow back thicker, experts have quickly put that myth to rest.
Dermaplaning can also be performed at home. From simple slanted razors to the electronic DERMAFLASH, a range of tools can be used to achieve a baby-soft, fuzz-free face. By essentially shaving off dead skin, it deeply exfoliates, thereby providing a bevy of skin-boosting benefits: the practice helps soften skin, fade acne scars, reduce the appearance of fine lines and facilitate absorption of serums and other skincare. If you have a spa appointment, dermaplaning before a facial or another in-office service can help boost its effects. "Since your skin will be free of dead skin cells, your face will better absorb products, nutrients and ingredients applied to the skin," Josie Holmes, esthetician at SKINNEY Medspa in New York City, says.
HYPEBAE consulted Holmes, as well as VIP facialist Vanessa Marc, for their expert tips on at-home dermaplaning. Keep reading for everything you need to know about dermaplaning at home.
Pick your tool
Don't reach for the razor you use to shave your legs — instead, opt for a single, angled blade, typically marketed as an eyebrow razor or facial hair razor. The Tinkle Eyebrow Razor is a budget-friendly choice at only $4.45 USD for a pack of six, and Schick's Silk Touch-Up Razor can be found at your local drugstore. If you're looking for a more professional tool, Sephora makes its own facial razor and the DERMAFLASH ONE is a sleek, electronic device that arrives with pre-treatment cleanser and post-treatment moisturizer for an all-in-one experience.
Prep the skin
Before diving in, make sure your face is thoroughly cleansed and dry, free of any product. "At Vanessa Marc Spa we degrease the face, removing oils and moisturizer, before starting the treatment," Marc explains. Holmes also cautions beginners to avoid products with sensitizing ingredients such as retinol, alpha hydroxy acid and beta hydroxy acid for 72 hours prior to dermaplaning.
Shave at a 45 degree angle
Aiming a clean, sterilized razor at a 45 degree angle, Marc begins by shaving the cheek and cheekbone area. To avoid accidentally cutting yourself, hold your skin taut. "You should be using downward motions with light pressure," Holmes advises. Marc then moves onto the chin and upper lip area using the same short, downward strokes. "Lastly, for the forehead I start just above the eyebrows," she concludes. Avoid dermaplaning on the nose, especially the corners — "Since it's not a flat surface, it can be a little tricky to exfoliate," Marc says, citing an increased risk of accidental cuts.
Follow with your favorite serum
"Dermaplaning will allow serums and topical solutions to penetrate deeper into the layers of the dermis," Marc explains, adding that post-dermaplaning is the best time to apply your favorite skincare products. Opt for a formula with brightening and hydrating ingredients such as vitamin C and hyaluronic acid. Marc recommends Murad's Vita-C Glycolic Brightening Serum and Holmes suggests the Neocutis Hyalis+ Intensive Hydrating Serum.
After dermaplaning, your skin may be slightly red, which will quickly subside. Holmes advises against participating in activities that cause excessive sweating for at least 48 hours after treatment. "Your skin [will be] susceptible to irritation and excessive sweat may cause breakouts," she says.
Dermaplaning works on most skin types — but not all
Though the practice works on all skin tones (it doesn't carry the risk of causing hyperpigmentation), those with active breakouts or inflammation should avoid the practice. Make sure your skin is clear before considering dermaplaning.
---
Share this article