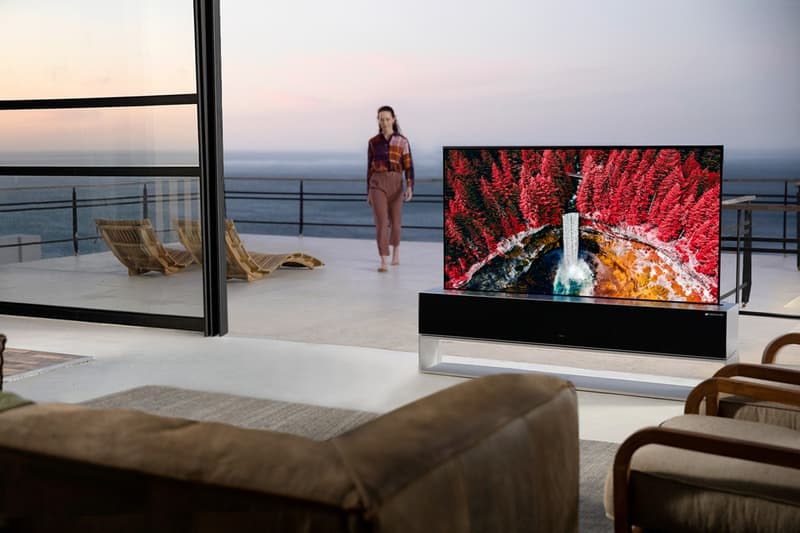 1 of 2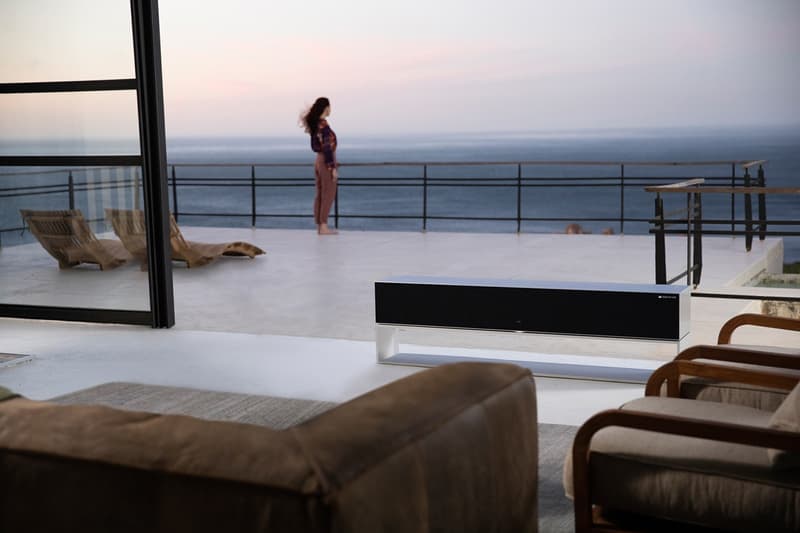 2 of 2
Tech
LG's Disappearing OLED TV Costs $87,000 USD
The 65-inch screen can fold into its aluminum base.
LG's Disappearing OLED TV Costs $87,000 USD
The 65-inch screen can fold into its aluminum base.
LG's new SIGNATURE OLED R 4K television defies all expectations in both design and technology. Priced at a whopping $87,000 USD, the built-to-order rollable TV features a massive 65-inch screen that can be hidden from view when not in use.
At the press of a button, the flexible screen rolls down into its sleek aluminum base, which boasts built-in speakers. Users can choose from three modes varying to what extent the screen is hidden. "Full View" and "Zero View" reveal and conceal the entire screen respectively, while "Line View" shows a curated selection of content such as a clock, photos or even a music system panel. Buyers can customize their units with engravings and four speaker colorways: "Signature Black," "Moon Gray," "Topaz Blue" and "Toffee Brown."
Take a look at LG's SIGNATURE OLED R 4K TV above and below. Currently, the $87,000 USD device is only available in South Korea, at seven premium consumer electronics stores. A wider release has not yet been announced.
---
Share this article