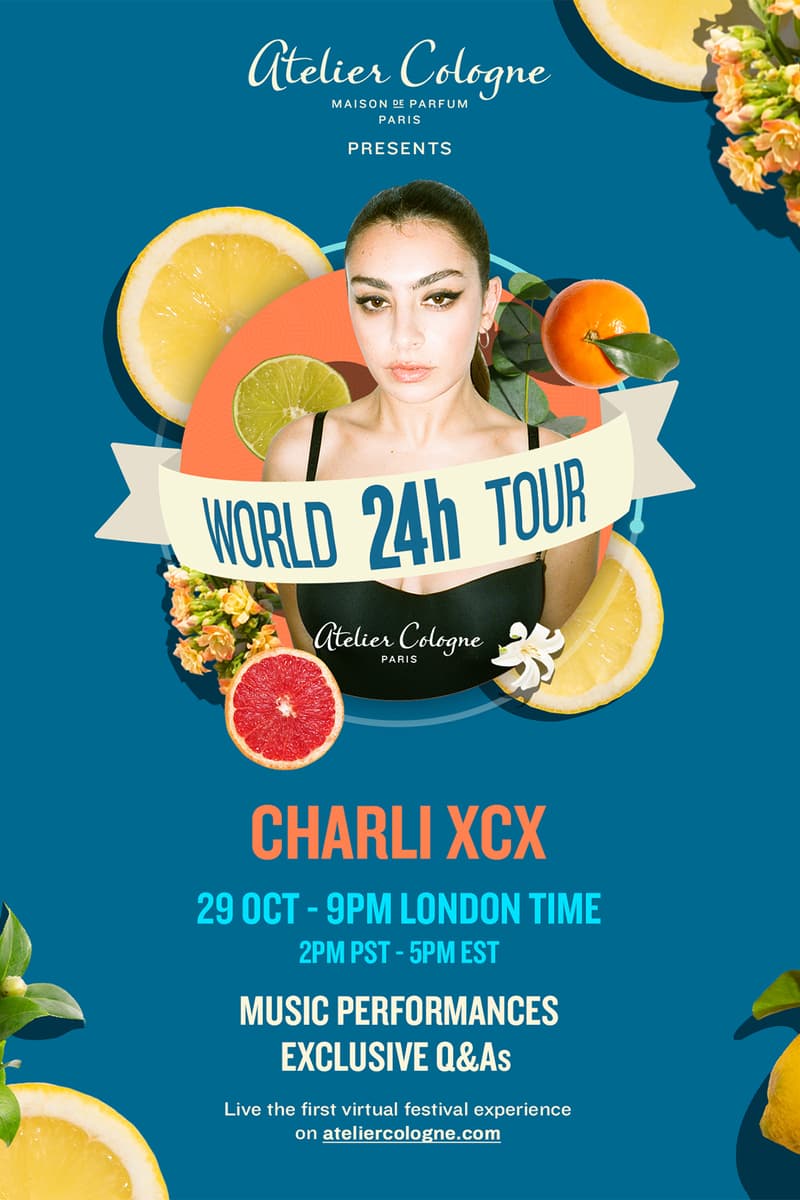 1 of 2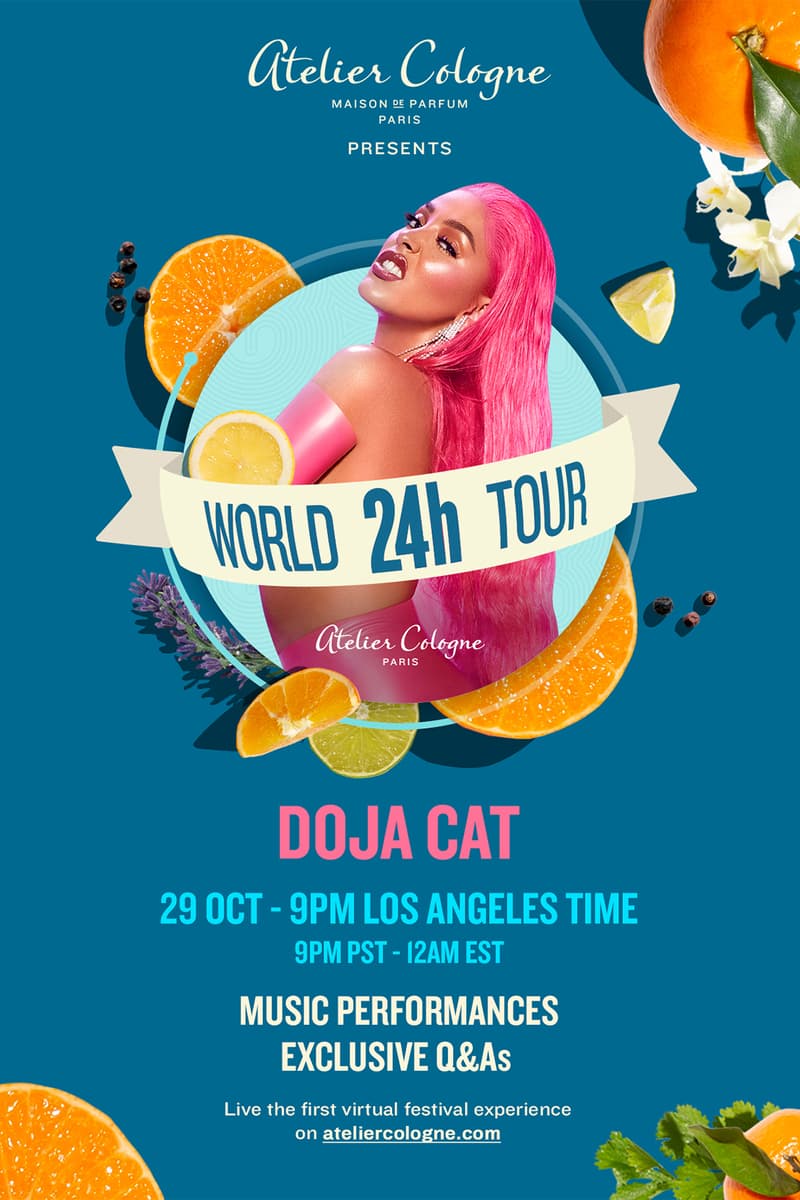 2 of 2
Music
Atelier Cologne to Host a Virtual Concert Featuring Performances by Charli XCX, Doja Cat and More
Tickets are free of charge and available online now.
Atelier Cologne to Host a Virtual Concert Featuring Performances by Charli XCX, Doja Cat and More
Tickets are free of charge and available online now.
French perfume brand Atelier Cologne has announced that it will be launching a 24-hour music world tour online. The virtual concert experience will feature live performances by Charli XCX, Doja Cat, Henry Lau and Videoclub.
"It's obvious to say that music is my passion and the most important thing in my world, but these past months really hit that home and I've especially missed festival season with my fans," Charli XCX said in a press release. With travel restrictions still in place due to the ongoing COVID-19 pandemic, a lot of festivals have been postponed or canceled until further notice. In light of these trying times, the luxury fragrance house will host this special event in four different time zones across the globe: Los Angeles, Paris, London and Seoul.
Tickets for the virtual festival are now available online on a first-come-first-serve basis. Scroll down below for the entire schedule. The performances will be available for 24 hours starting on October 29 exclusively at Atelier Cologne's website.
Atelier Cologne's 24-Hour Music World Tour Lineup:

Doja Cat live from Los Angeles at 9 p.m. PST (12 a.m. EST)
Charli XCX live from London at 9 p.m. GMT (5 p.m. EST)
Henry Lau live from Seoul at 9 p.m. KST (8 a.m. EST)
Videoclub live from Paris at 9 p.m. CEST (4 p.m. EST)
---
Share this article