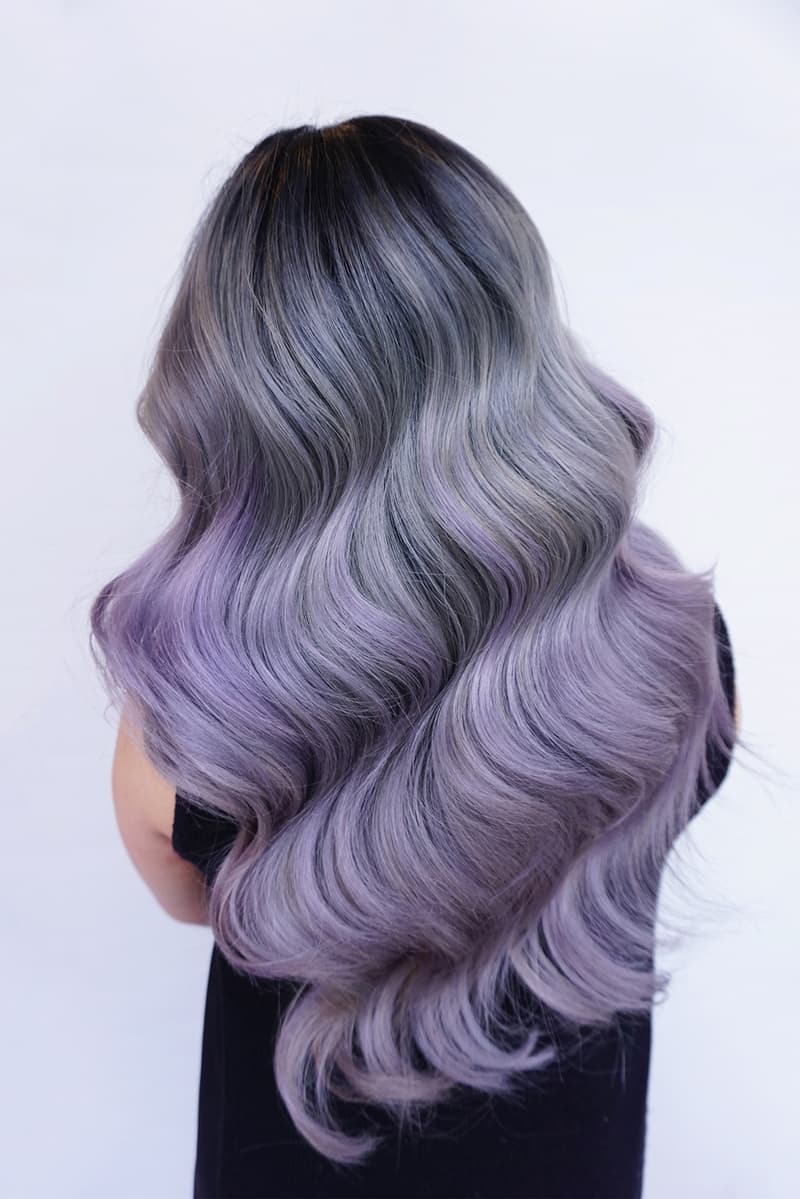 The 6 Best Temporary Hair Colors for Your At-Home Dye Job
According to experts.
Temporary hair dyes were created for a reason — they cater to those who can't commit to one hair color, and those who are on a budget. Whether you're in desperate need of getting your roots retouched, or you're itching to switch things up with your hair while in quarantine, these products might just come in handy.
According to Eva Lam of Fck Bad Hair, temporary dyes are more of a stain that sits on top of your hair cuticle, so you don't need to worry about damaging the quality of your hair. In fact, going to a salon doesn't necessarily mean that your stylist is going to treat you with permanent dye, says hair colorist Cherin Choi.
If you've never colored your own hair before, be sure to contact your colorist or hairstylist first and ask for their advice on how much dye you will need for your hair type, because one box usually isn't enough. Most of the time, temporary dyes are applied onto dry hair and is fully saturated all over. For first-timers, make sure you're wearing something you don't mind getting dirty, and to use gloves during the process if you don't want to end up with stained hands. Lam and Choi both recommend sectioning your hair with clips, and using a wide-tooth comb for seamless application and even distribution of the product. Choi adds: "Color typically ends up darker in the front hairline and the color should be focused on the back and bottom first."
For brunettes or people with dark hair in general, DIY bleaching is highly discouraged. If you're planning on doing so to achieve a brighter color, Lam explains that "most of these stains won't show up and will end up darkening your hair even more, so don't bother." However, if you already have colored hair and are in need of a touch-up, simply use a vivid stain to bring your color back to life. For blondes, Lam suggests sticking to pastel or metallic tones. "These pigments are more diluted and likely to fade out eventually," she elaborates.
Sometimes, the color you picked out may not turn out the way you envisioned it on yourself. Thankfully, there are ways to strip away most of the pigment from your hair. You can either wash the color out with shampoo or dish soap, or crush vitamin C into your shampoo to get rid of blue and green tones. Other solutions include using baking soda, 10 volume developer or purple shampoo.
Below, Lam and Choi break down the top temporary hair colors for an at-home dye job. Read on for their recommendations featuring oVertone, Manic Panic and more.
A newer player in the world of temporary hair dyes, Arctic Fox offers products that are 100 percent vegan and cruelty-free, and are infused with all-natural ingredients that contain no drying alcohols, PPDs or harsh chemicals. With a mission to provide its customers with a variety of high-quality hair color and haircare products, the brand offers a one-of-a-kind hair color formula designed to fade within the original color spectrum. Additionally, Arctic Fox donates 15 percent of its profits to animal charities and non-profit organizations that help prevent animal cruelty.
To achieve your hair goals, look no further than celebrity hairstylist Kristen Ess' namesake brand. Her luxury haircare and styling products arrive at an accessible, affordable price point. Everything in the brand's lineup is formulated with Zip-Up Technology™, a strengthening complex that tackles split ends, smooths the appearance of damaged cuticles and protects hair from environmental stressors and color fade. Choi's product of choice is the In-Shower Gloss, a toner that deeply conditions the hair, boosts vibrancy and shine, as well as gives dimension to color-treated or natural hair. If you're looking to add a bit of color to your tresses, try out the Temporary Tint in "Rose Gold" that gives pre-lightened or highlighted blonde hair beautiful blush tones.
Vancouver-based Fck Bad Hair created its own Hair Mask to cater to its customers' needs. To help clients maintain their favorite tones at home, the salon's product restores color, as well as conditions, nourishes and strengthens hair. Infused with a unique blend of coconut, argan, marula, pomegranate seed oils, notes of dark chocolate and fresh mint, the Hair Mask is available in "Clear," "Medium Grey," "Silver," "Metallic Purple," "Mauve" and "Metallic Plum."
For those looking to achieve the punk rock look, Manic Panic offers a range of iconic colors guaranteed to make you stand out from the crowd. Available in 10 colorways, each shade comes in a variety of tones. The brand's best-selling "Vampire Red," part of its Classic High Voltage Semi-Permanent Hair Color collection, results in burgundy hues for darker hair and bright, blood-red for light level 8 blonde hair or lighter.
Founded by Maegan Scarlett and Liora Dudar, oVertone offers 15 shades including pastels, vibrant and extreme colors that work for different levels of hair. In addition to its rainbow shades, the brand's offering features natural tones for those who like to keep things minimal. oVertone has also recently launched a line specifically for brunettes without the need for bleaching.
Punky Colour's dyes come in highly pigmented colors and can last for over 40 washes. Formulated with vegan and cruelty-free ingredients, the London-based label offers 28 iterations of hair dye in its Semi-Permanent Condition Hair Color range. The brand currently has a large following in the U.S. and is selling its products at select outlets in the States, Canada, Mexico and other parts of the world.
Share this article