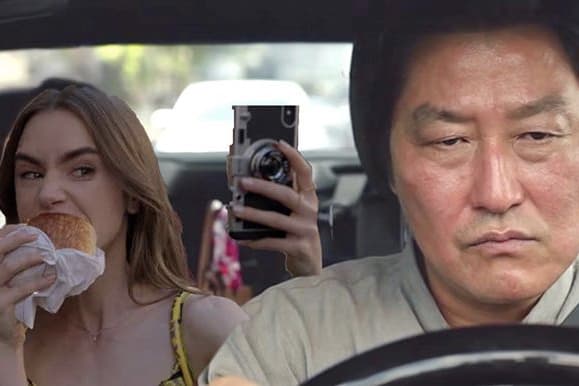 Film & TV
'Emily in Paris' Is Great, the Parody Accounts Are Even Better
And the memes are the best.
'Emily in Paris' Is Great, the Parody Accounts Are Even Better
And the memes are the best.
There's no chance that anyone has missed Netflix's Emily in Paris by now. The show blew up in a matter of days, with many binging the show over a weekend, and became one of the biggest talking points over the past few weeks. The cheesy show follows Lily Collins' character Emily, who moves to Paris to take a job as a social media strategist at a French agency. We immediately learn that Emily's American personality and ways are not welcomed in the office, and she struggles to fit in.
Since the release of the series, there's been an overwhelming amount of conversation surrounding the show, much of it surrounding Emily's happy-go-lucky attitude and lack of self-awareness. Now, a handful of parody accounts have began popping up across social media, making fun of the "foreigner in a new country" persona. One of the most notable accounts is @emilyinparasite, which superimposes Emily into scenes from Bong Joon-Ho's Oscar-winning film Parasite. Having almost gained 10K followers, the account is growing daily, and has been joined by a handful of other parodies including @emilyinsthlm.
The Swedish account @emilyinsthlm has adopted the same method, but is photoshopping Emily's character into cheesy and well-known locations in the capital. We follow Emily as she explores Stockholm and makes classic tourist mistakes, ranging from travelling on public transport to lining up for the city's most popular clubs.
In a world where meme culture reigns supreme, the impact of entertainment stretches beyond those who watch it. Clips and images circulate the internet and make their way to some of the most remote corners of the web, making the reach of these shows wider than we'd ever imagine. Whether you've seen Emily in Paris or not, you will still be able to have a laugh at the memes that have stemmed from it.
Take a look at some of the best posts from @emilyinparasite below, and see the account on Instagram. For more on the series, don't miss our piece delving into why everyone hated it so much here.
View this post on Instagram
---
Share this article