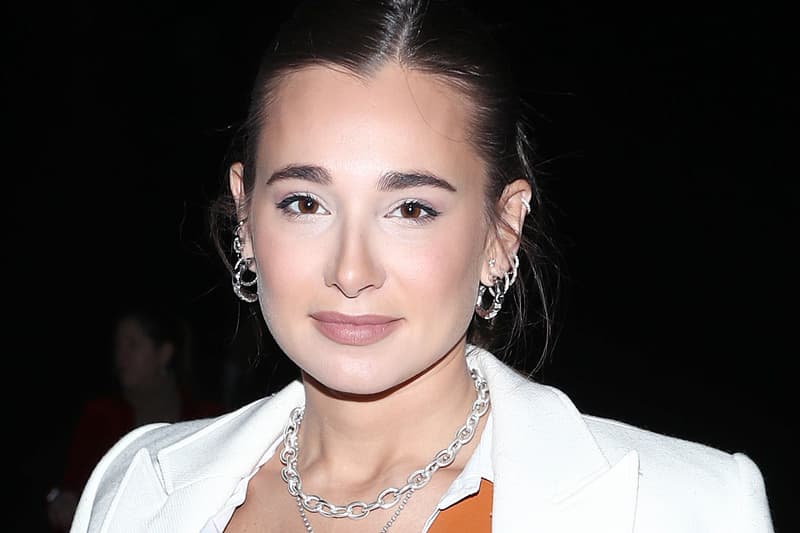 Fashion
Indie Lingerie Brand The Great Eros Is Suing Danielle Bernstein of WeWoreWhat
As well as retailers Saks Fifth Avenue, Shopbop and more.
Indie Lingerie Brand The Great Eros Is Suing Danielle Bernstein of WeWoreWhat
As well as retailers Saks Fifth Avenue, Shopbop and more.
Danielle Bernstein of WeWoreWhat again finds herself in hot water over plagiarism claims and this time, the fashion influencer is facing a lawsuit.
Brooklyn-based luxury lingerie company The Great Eros is suing Bernstein for allegedly copying a pattern of female nude figures that appears on the label's tissue paper packaging. An undeniably similar print appears on wallpaper, swimwear and more by Bernstein and her brand. The lawsuit also names retailers that stock Bernstein's copied designs including Saks Fifth Avenue, Shopbop and Carbon 38.
Though Bernstein has long been accused of plagiarizing from indie brands, her conflict with The Great Eros dates back to October. After WeWoreWhat released a swimsuit collaboration with Onia that featured the imitation print, The Great Eros sent a cease and desist to Bernstein's brand. In response, WeWoreWhat and Onia filed a complaint against The Great Eros claiming the graphic was not copied and instead, "inspired by the generally ubiquitous concept of silhouette drawings of the human form along with a number of Henri Matisse's line drawings."
Jeff Gluck, The Great Eros' lawyer, pushed back at Bernstein's claims. In an interview with Business Insider, Gluck said Bernstein visited the Eros showroom and requested gifted merchandise, evidence that the influencer knowingly plagiarized.
Stay tuned as more developments on the lawsuit emerge.
Share this article