Music
Inside Madison Beer's 2020 MTV EMAs Red Carpet Fitting
The singer shows us her custom Vivienne Westwood and Mugler looks.
Inside Madison Beer's 2020 MTV EMAs Red Carpet Fitting
The singer shows us her custom Vivienne Westwood and Mugler looks.
With her first full-length album Life Support on the way, it seems like Madison Beer has not only evolved sonically and artistically, but also sartorially as she makes some of her boldest outfit choices yet. On Sunday, the 21-year-old singer turned heads at the 2020 MTV Europe Music Awards in a trio of looks that could only be described as "modern femme fatale glamor."
One of the best-dressed stars at the event, Madison walked the red carpet in a bronze satin dress adorned with sparkly Swarovski crystals, a special piece that was custom-made for her by Vivienne Westwood. Her second ensemble of the night was also a Westwood creation. For the pre-game performance of her single "Baby," the artist exuded confidence as she danced in a black corset and a matching '90s-style mini skirt, styled with the brand's pearl orb choker and a floor-sweeping Jade Cropper leather coat for extra drama.
Then there was her final outfit of the evening, the presenting look. Having recently picked out Mugler pieces for Madison's music video and for her VMAs look, stylist Kris Fe once again dressed the artist in a design by the Casey Cadwallader-helmed label. A geometric take on sex appeal, the crisscross halter-neck bodysuit dress is the crisp white version of a Spring/Summer 2021 Mugler look that had just been revealed last month. "I'm super excited to be debuting this beautiful dress," Madison told us during a fitting in preparation for the awards ceremony.
In a new installment of HYPEBAE's Backstage Pass series, Madison Beer talked us through the details of her MTV EMAs looks and gave us a tour inside her vintage-filled closet. Watch the video above and read on for our interview about her personal style, recent projects and what to expect from her upcoming album.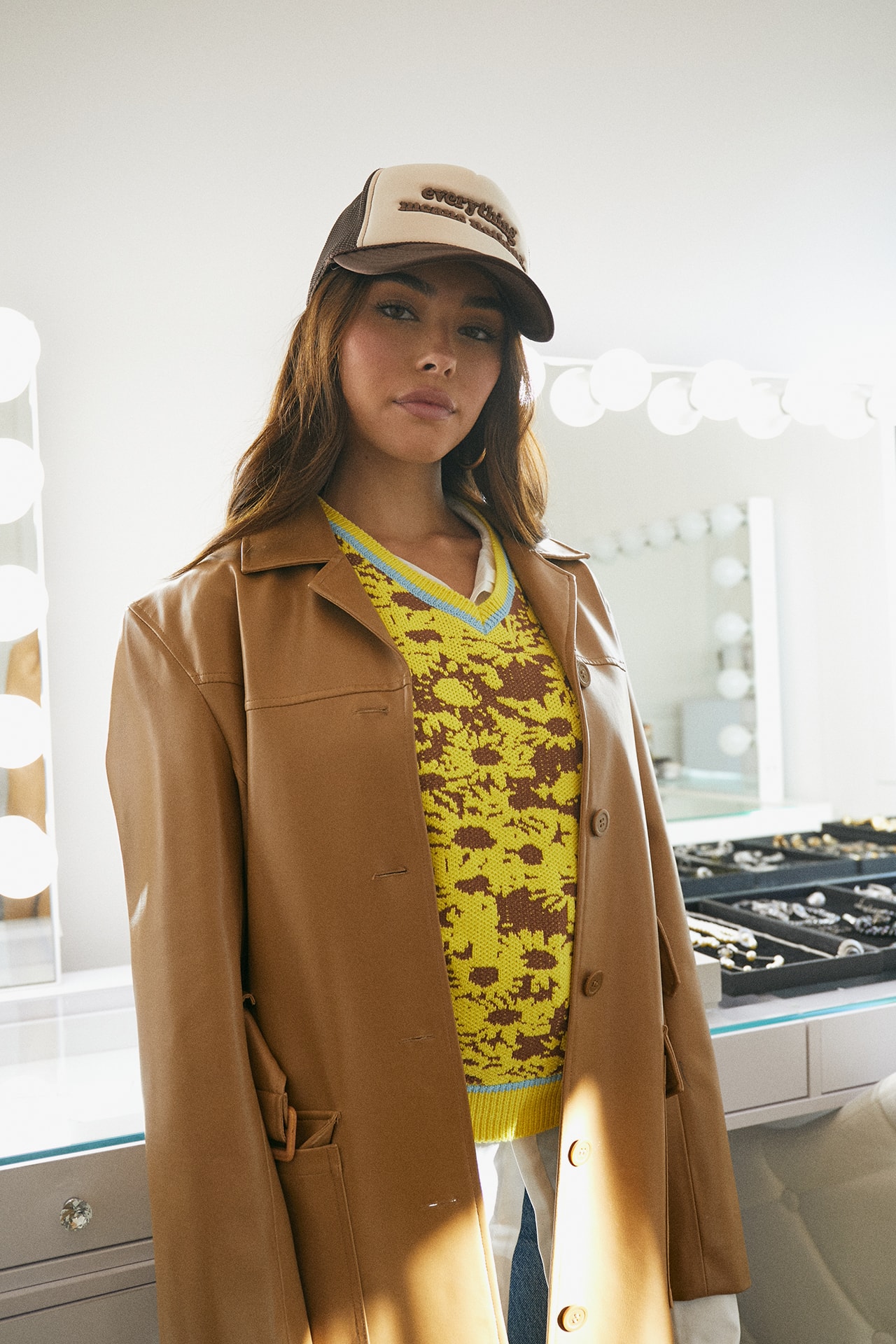 The last time we spoke, you had just released your first EP As She Pleases. How have you evolved as an artist over the last few years?
Over the past few years, I've grown a lot as an artist and as a person. As an artist, I've grown even more confident about putting out the kind of music I want to make and telling my story in an authentic way. With Life Support, I've been involved in every aspect of the album, from the production to lyrics and visuals. This level of ownership over my work is something I'm really proud of.
What are some things you've recently learned about yourself as a young woman?
Personally, I've grown to be more and more comfortable with living authentically and sharing all aspects of my story, bad or good. I've always had an open dialogue with my friends and fans about my struggles, but as I get older, I find it even more important to show these young kids who look up to me that my life isn't perfect, and that I deal with hard times too. It's so important to be honest and open about those things — it really helps people not to feel alone.
Something that certainly hasn't changed is your huge following on social media. How do you plan on continuing using your platform to make a difference?
I've always felt strongly about using my platform for things other than just promoting myself or my music. Having a large following is a huge responsibility, and it's my job to share things that I feel will help people. Whether that's posting about mental health or social justice. If you think you can help or educate even just one person by spreading awareness for a certain cause, you should post about it. I always try to keep that in mind.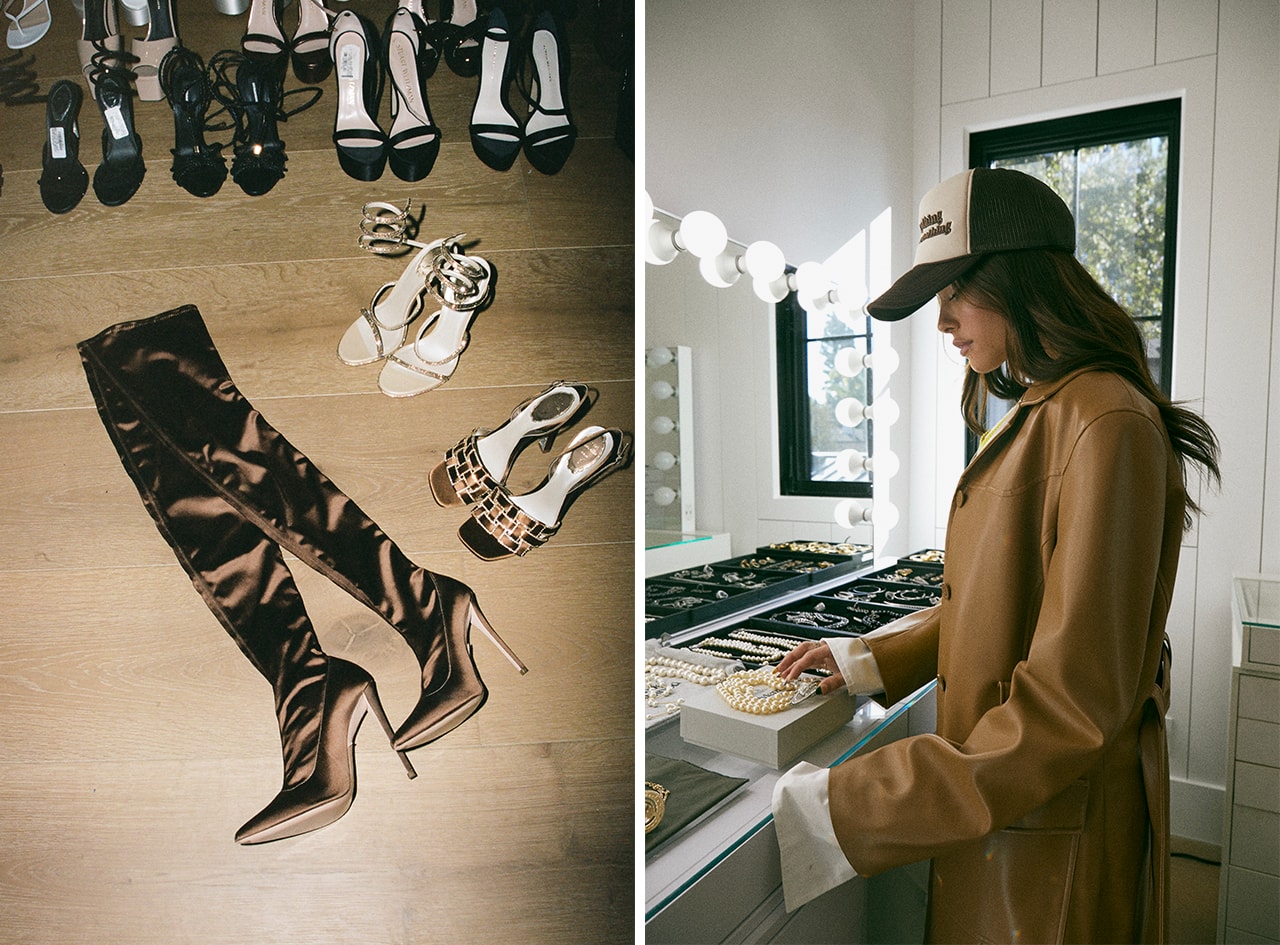 You've been working on your debut album Life Support for quite some time. Can you tell us about the inspiration behind the title and the concept for the entire project? 
Music is my life support, it's therapy for me. I was making this album during a really difficult time in my life, and working through all these hard emotions with my team is what got me through. My fans can expect some really raw emotions, and some fun moments too. They've been so patient and amazing, I hope they're as proud of this album as I am. I can't wait for them to hear it.
On your single "Baby," you've explored themes from sexuality to self-confidence. When do you feel the most confident?
This is a hard question. There are so many ways to feel confident. After the initial pre-show nerves, I feel really confident on stage performing for my fans. I feel confident when I'm with friends and I can just fully be myself. And of course, I feel confident when I go full glam. But most days I feel most confident in jeans, sneakers and a bare face.
The music video for "Baby" features a number of fashionable looks. Which ones are your favorites?
Probably the Mugler or Chanel look. I've been wearing a lot of Mugler lately — I wore this little black sheer minidress with matching gloves to the VMAs which I felt so amazing in. It's one of my favorite red carpet looks I've ever worn. And Chanel is Chanel, need I say more?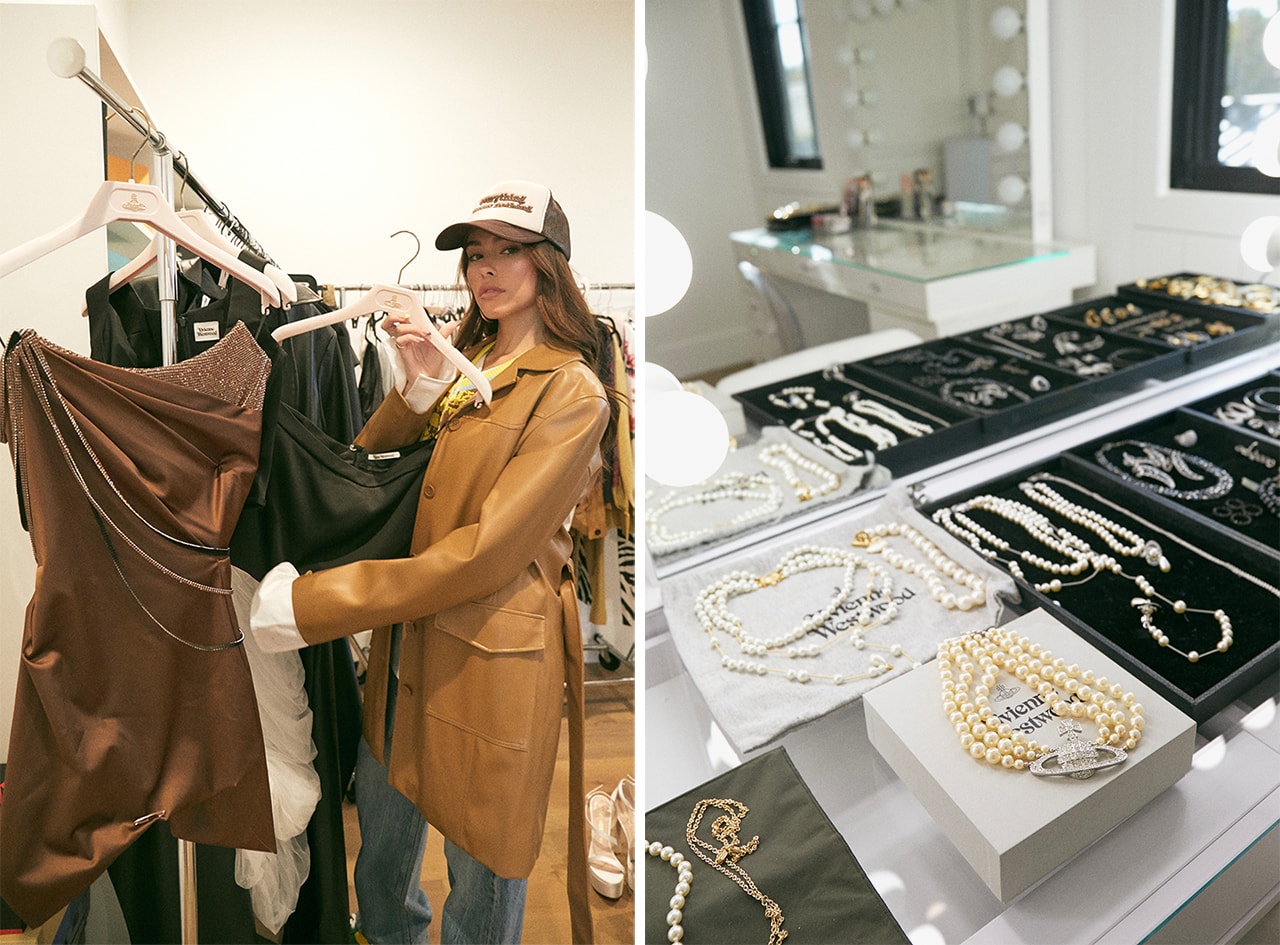 Speaking of style moments, can you tell us about your looks for the MTV EMAs this year? 
Our main inspiration for glam and styling this year is '90s fashion. It's been kind of a running theme in a lot of shoots and videos I've done recently. I can't even believe I'm saying this, but I'm wearing a custom Vivienne Westwood look which is so incredible. We're pairing it with this absolutely stunning pearl necklace also from Vivienne Westwood, which gives me total Breakfast at Tiffany's vibes, and I'm just so excited to get ready.
How does your style change depending on whether you're on stage or off-duty?
When I'm on stage, sneakers are a priority. I'm a pretty big sneakerhead in my everyday life, but they are also key to being comfortable on stage and bringing my all to a performance. As I mentioned before, most days I opt for jeans and a T-shirt, but I love a glam moment in heels and a dress too.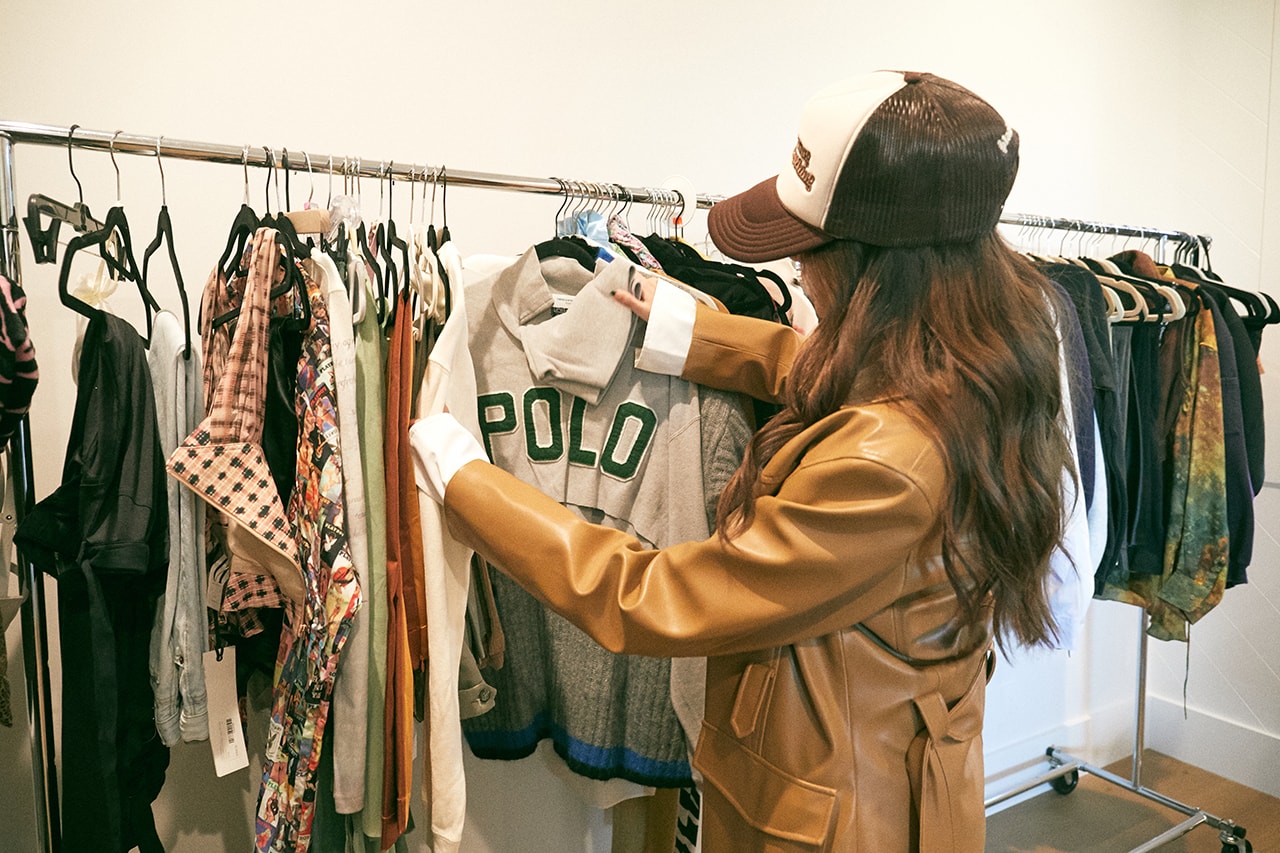 Some of your fans are probably aware of your involvement in Riot Games's K/DA. What is it like to be a part of a virtual group?
Being a part of K/DA is unlike anything else I've done before. It's a totally unique experience. When we did "POP/STARS" together, I got to go to Korea for this insane live performance for League of Legends that was a once-in-a-lifetime opportunity. For this new EP, I got to work with Kim Petras on a track called "VILLAIN" which was such a cool experience. I've been such a fan for years, so being on a song with her felt like a real full circle moment.
Are you into gaming yourself? What video games have you been enjoying recently?
Yeah, I've always loved Grand Theft Auto, and at the moment I'm really enjoying playing Among Us.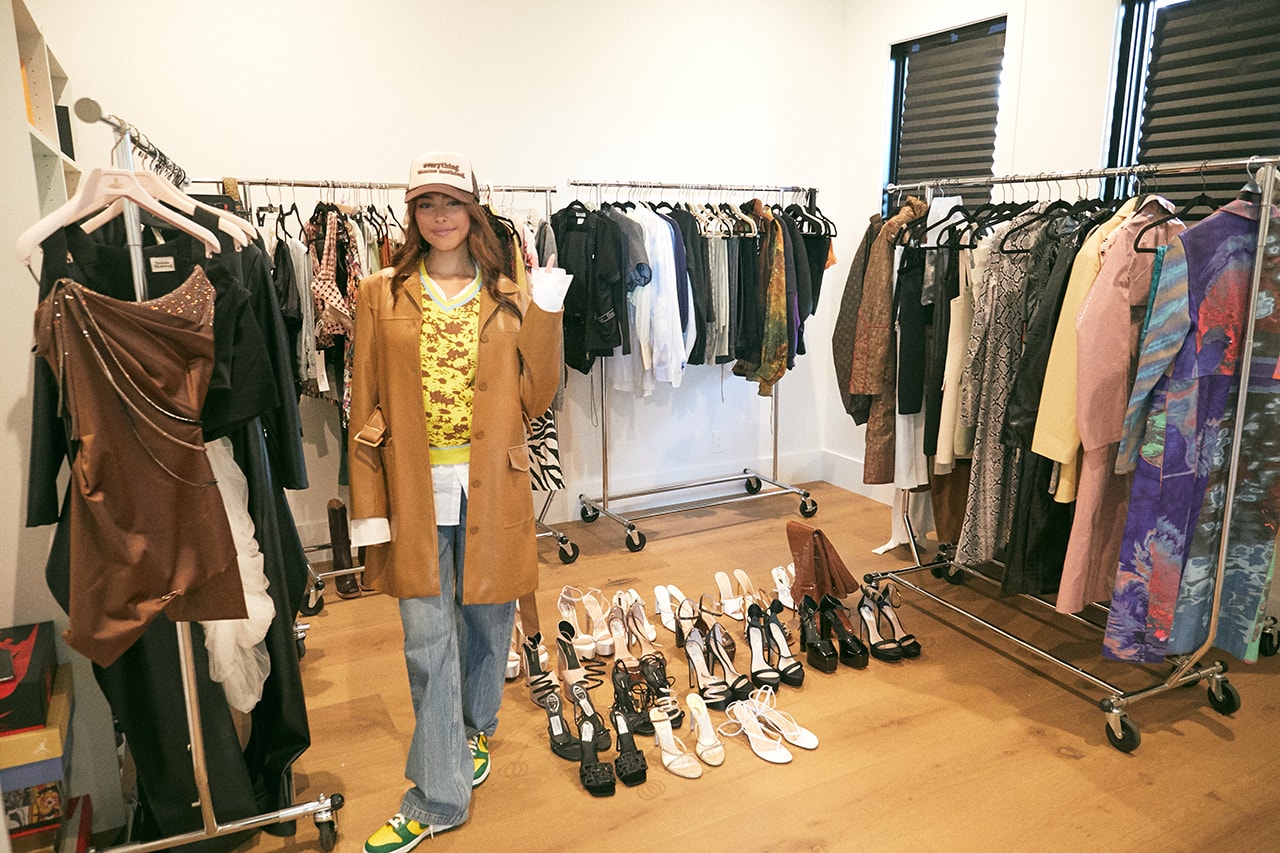 What have you been listening to in quarantine?
Everything has been really challenging these past few months, so what I really want is some good comfort music. I found that I've been gravitating to the artists I already know I like, a lot of whom inspired this album. Tame Impala, Radiohead, Daft Punk, and you can never go wrong with a true classic like Paul Anka.
Producer

Teresa Lam
Videographer

Kristen Wong
Video Editor

Kathleen Chin
Photographer

Kristen Wong
Share this article