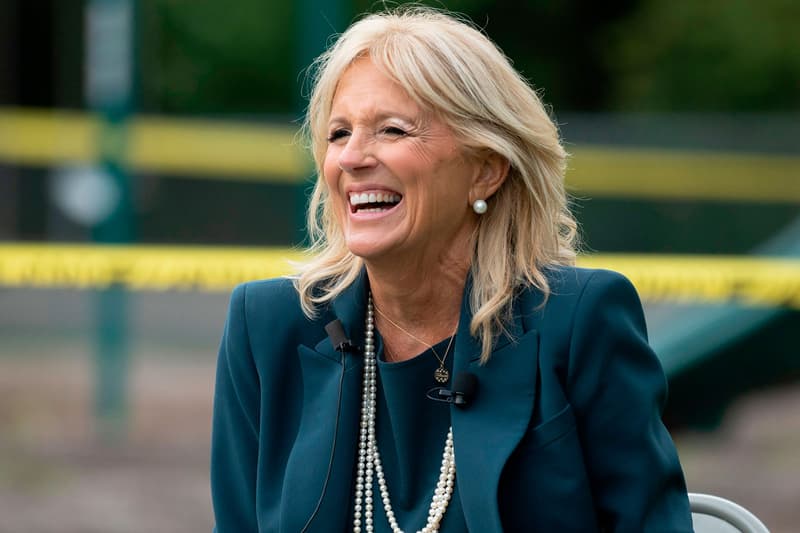 Culture
5 Things to Know About Jill Biden, Future FLOTUS
She's set to become the White House's first working First Lady.
5 Things to Know About Jill Biden, Future FLOTUS
She's set to become the White House's first working First Lady.
Joe Biden's upcoming inauguration will welcome another refreshing addition to the White House: a First Lady who actually cares. A role that carries significant responsibilities and wider cultural impact, the job of First Lady seemingly fell to the wayside as Melania Trump delivered obscenity-laden rants and, more humorously, rebuffed her husband's attempts at affection.
In January 2021, Jill Biden will replace Ms. Trump. A longtime educator, Biden will make history as the first presidential wife to continue working a paying job. She will also become the first Italian American FLOTUS. Keep reading for everything you need to know about Jill Biden, the future First Lady of the United States.
She originally wanted to work in fashion.
Biden attended community college in Pennsylvania, where she grew up, with the intention of studying fashion merchandising. "I discovered that I didn't really like it, so I dropped out," she told Roadtrip Nation. After switching to University of Delaware, she took a year off and did modeling work — in fact, Joe saw her in a local advertisement before asking her out.
She has a doctoral degree in education.
In 1975, Biden graduated from the University of Delaware with a Bachelor of Arts in English. She went on to teach English at St. Mark's High School in Wilmington and continued teaching while pursuing her master's degree at West Chester State College. She later returned to school at the University of Delaware and received a Doctor of Education in educational leadership in 2007.
She also advocates for military families.
As Second Lady under the Obama administration, Biden co-founded Joining Forces, a nationwide initiative that supported service members, veterans and their families with career opportunities in addition to education and wellness programs. A military mother herself (her late stepson Beau Biden was an officer in the Army Judge Advocate General's Corps), she wrote a children's book titled Don't Forget, God Bless Our Troops in 2012.
She plans to keep her teaching job while serving as First Lady.
During her eight years as Second Lady, Biden taught at Northern Virginia Community College. She intends to keep teaching, making her the only First Lady in history to hold a paying job while in office. "If we get to the White House, I'm gonna continue to teach," she told CBS in August. "It's important, and I want people to value teachers and know their contributions."
She and Joe went to the movies for their first date.
Biden, née Jacobs, met Joe in 1975 when his brother, Frank, suggested he give her a call. When Joe rang, Jill was already getting ready for a different date — in a video for the Democratic National Convention, she revealed that she called off her prior plans in favor of Joe. The two went to see the French film A Man and a Woman, and the rest is history.
Share this article