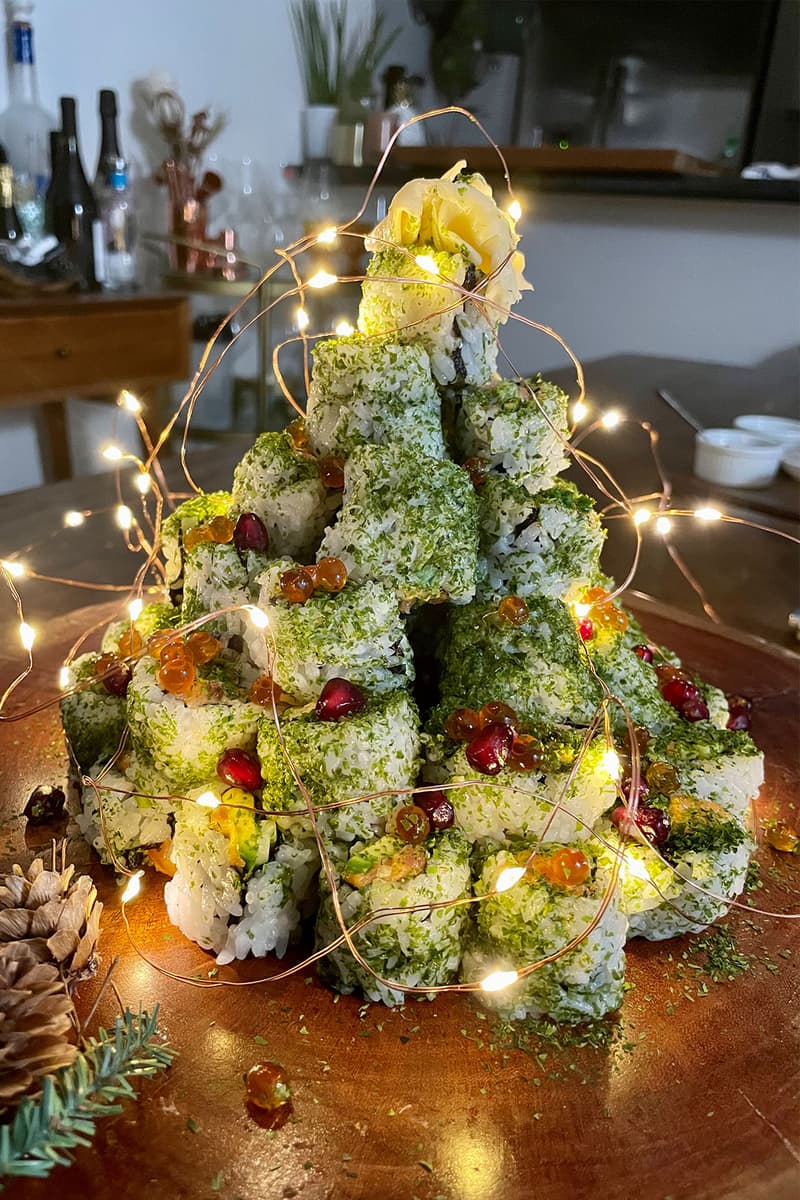 How to Make a Sushi Roll Christmas Tree for a Festive Dinner
Happy holidays!
To keep the festive spirits high this holiday season, Esther Choi, owner of mökbar and ms.yoo in NYC, is teaching us how to make a sushi roll Christmas tree. For those who have yet to decide on a dinner menu, try following this tutorial for an Insta-ready meal.
The recipe calls for cooked short-grain sushi rice, which is recommended to be cooled down before you add in a blend of rice vinegar, salt and sugar. Once the rice is ready, chop up some sashimi-grade tuna – or any other protein of your choice – and mix well with mayonnaise sauce. Here, Esther adds a spicy kick with gochujang, sriracha and Korean chili sauce. After throwing in minced garlic and scallions, set your protein aside.
Esther further prepares cucumber and avocado before rolling everything together with a bamboo mat. On a sheet of nori, spread out a scoop of rice with your hands and proceed to sprinkle aonori (dried seaweed powder) on top to achieve a forest green color. Then, flip the sheet over and fill the roll with the tuna mix and vegetables. After preparing and cutting the sushi, build the Christmas tree on a plate of your choice. You can garnish the dish with edible ornaments like pomegranate seeds and salmon roe.
Watch Esther's full tutorial down below. While you're here, make sure to check out the chef's recipes for flower kimbap and rose-shaped dumplings.
View this post on Instagram
Share this article