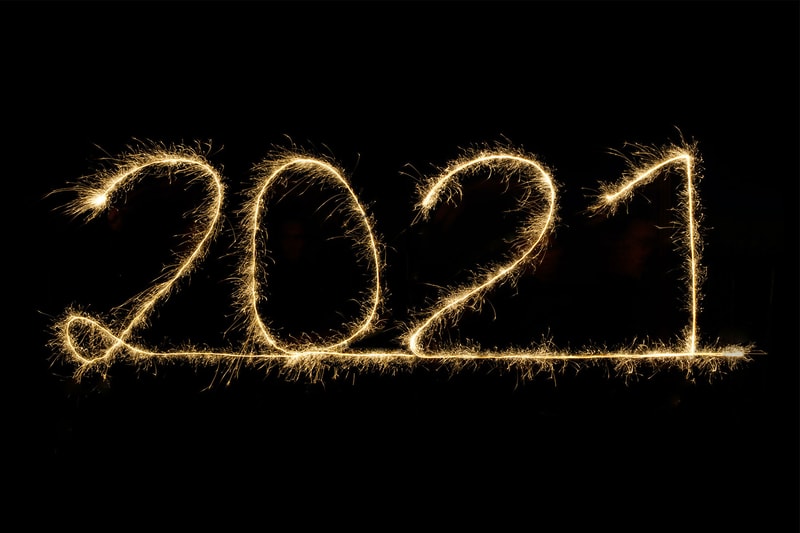 Culture
6 New Year's Eve Ideas to Ring In 2021 Safely at Home
Say hello to a better year with these socially distanced activities.
6 New Year's Eve Ideas to Ring In 2021 Safely at Home
Say hello to a better year with these socially distanced activities.
As we bid farewell to this tumultuous year and look forward to saying hello to a hopeful 2021 on New Year's Eve, it's important that we all remain vigilant, considering many parts of the world have been seeing rising numbers in confirmed COVID-19 cases. For those looking for ways to celebrate safely at home, we've rounded up some activities you can enjoy with your family and friends, even from afar. Our list of socially distanced NYE ideas includes online concerts and livestreams featuring some of the biggest stars in music such as BTS and Dua Lipa, as well as an immersive mobile app that will take you on a virtual trip to New York City's Times Square.
Continue reading to get inspired for your at-home New Year's Eve countdown celebration.
Play some of your favorite board games.
After going through a year filled with virtual classes and endless video calls, consider using this time to take a break from your phone or computer screen. Board games, which saw a boom this year thanks to Netflix hit The Queen's Gambit, are a great way to connect with your family or roommates while staying at home. You can play classic games like chess or Monopoly, newer releases such as Villanous, or even mobile app-driven party games like Among Us.
Watch heartwarming NYE-themed movies and TV shows.
Since we are not able to physically ring in 2021 at popular locations like NYC's Times Square, we might as well get into the festive mood by binging holiday films and shows at home. From New Year's Eve to The Holiday, to all of the new year's episodes of Friends, revisit some of your old favorites.
Hop on a video call with family and friends.
If you're unable to spend time with your family this holiday due to the ongoing pandemic, schedule a Zoom call to wish each other a happy new year. From writing resolutions to playing virtual games, there are plenty of activities to enjoy together even if you are not physically in the same space.
Watch the Times Square Ball Drop virtually.
To keep the holiday spirits high, real estate management company Jamestown is inviting everyone to virtually visit Times Square in time for the Ball Drop via a mobile app. A combination of music, technology, art and innovation, the experience "offers an immersive virtual world from the epicenter of New Year's Eve." Through personalized avatars, users can enjoy games and explore the Big Apple through observation decks. There's even a dance floor where you can groove to your favorite beats. You can head over to the VNYE website to download the app.
Tune into Weverse's New Year's Eve show featuring BTS, Halsey and more.
For K-pop and music lovers, fan community platform Weverse is hosting a virtual music show featuring the likes of BTS, GFriend and TOMORROW X TOGETHER with special stages from Halsey, Lauv and Steve Aoki. Make sure to secure a digital ticket beforehand to get access to multiple concert screens. The event is scheduled to begin at 9:30 p.m. KST (7:30 a.m. EST) on December 31.
Celebrate virtually with Dua Lipa, Anne-Marie, RuPaul and more.
Another must-watch virtual show, YouTube Originals' NYE Big Night boasts a star-studded lineup, featuring the likes of Dua Lipa, Anne-Marie and RuPaul. Available exclusively via the video platform free of charge, the UK-focused event is set to launch at 10:30 p.m. GMT (5:30 p.m. EST).
---
Share this article