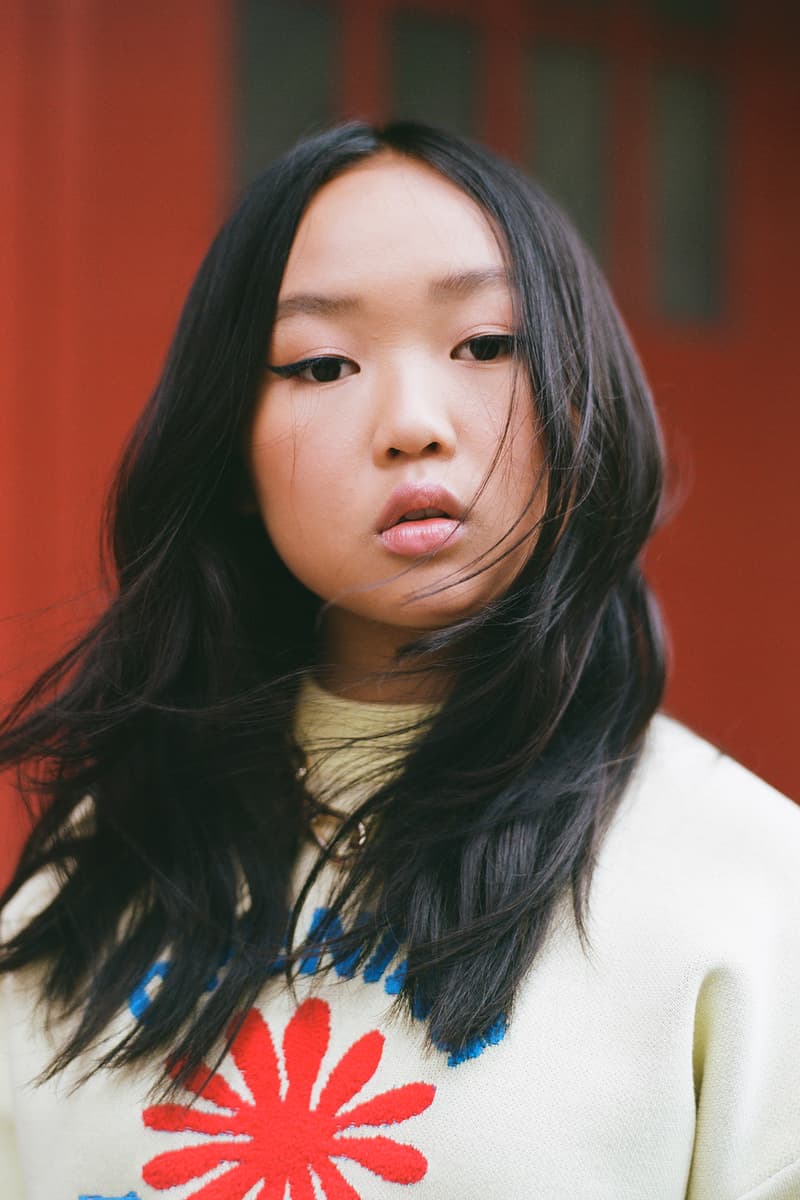 1 of 2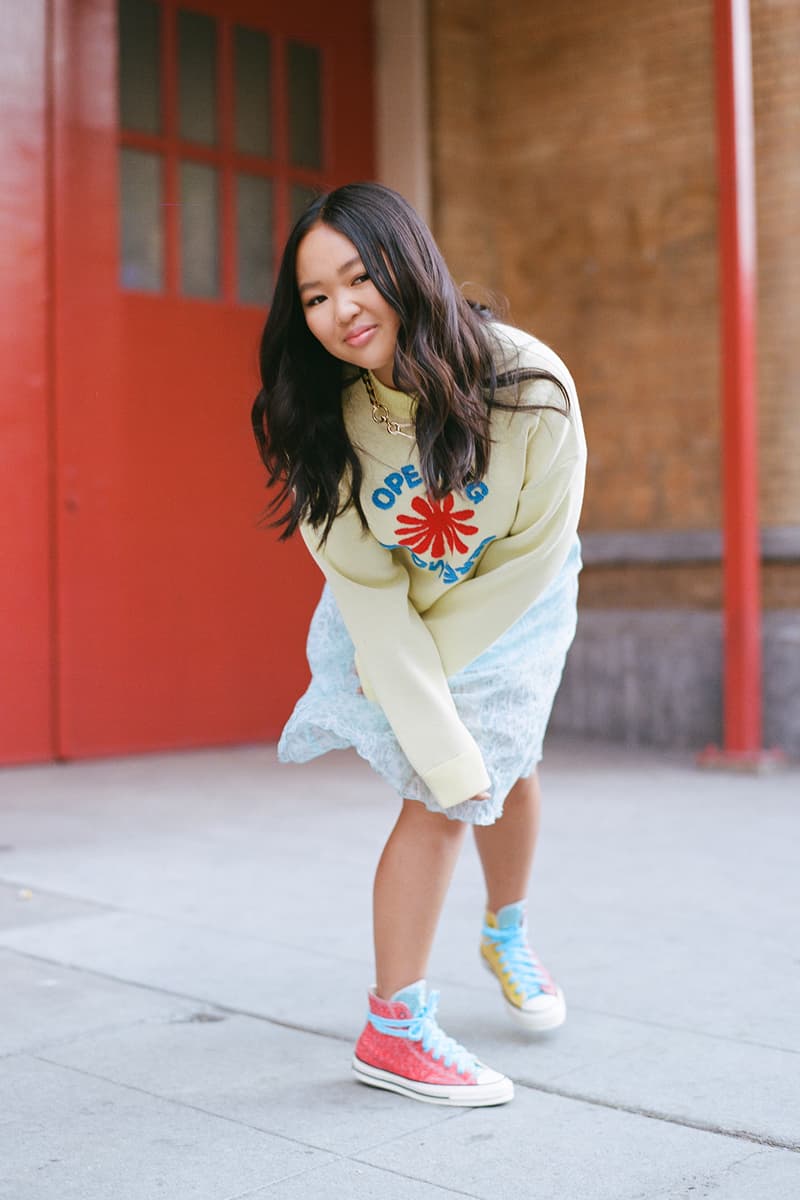 2 of 2
Film & TV
'Birds of Prey' Star Ella Jay Basco Believes Women Can Change the World, Even Without Superpowers
The newcomer's first movie shines an overdue spotlight on female superheroes.
'Birds of Prey' Star Ella Jay Basco Believes Women Can Change the World, Even Without Superpowers
The newcomer's first movie shines an overdue spotlight on female superheroes.
At just 13, Ella Jay Basco has already landed the dream role of Cassandra Cain, starring alongside Oscar-nominated actress Margot Robbie in DC Films' latest feature, Birds of Prey. For the budding actress, the film not only marks her first foray into cinema, but it also changes the game for superhero movies as we know it. While the genre is typically associated with men in capes, many of this year's releases — including Birds of Prey — see female heroes soaring on the big screen. If movies are a reflection of the current state of society, it is time women took center stage — Basco would agree. "The whole experience showed me that women can be bosses and that their stories are important too," she spoke of the film.
At the Firehouse Hotel in her hometown Los Angeles, HYPEBAE caught up with Basco to talk about her character Cass, what it's like working with her co-stars and director Cathy Yan, as well as her on- and off-screen heroes. Read our conversation below.
Birds of Prey is in theaters February 7.
How did you first get into acting?
I was pretty much born into the industry because a lot of my family members are actors. When I was six months old, my mom put me in little commercials and modeling campaigns.
You got your first big break as an actor with Birds of Prey. What was it like acting on set alongside your co-stars Margot Robbie, Mary Elizabeth Winstead, Jurnee Smollett-Bell and Rosie Perez?
Working with Margot, Mary, Jurnee and Rosie was a great learning experience. They are all role models in one way or another and made me feel super welcomed on set. I was so inspired watching their work ethic and how there were no egos. I got the chance to bond with each one of them and even Cathy the director. They are all like big sisters to me now and I would love to work with them again.
How did you prepare for your role as Cassandra Cain?
After I got the part, I read comic books and graphic novels about Cassandra Cain as well as the Birds of Prey. I also watched Natalie Portman in Léon: The Professional and Jodie Foster in Taxi Driver. Both Natalie and Jodie were kid actors opposite huge stars in these movies, and I felt like the relationship between Harley and Cass was similar to what their characters experienced.
How do you relate to your character?
Cass and I are both strong and independent kids. Unlike me though, Cass is forced to be that way because she has to fend for herself in Gotham City with no parents. I like that part of her.
What were some of the most fun scenes to shoot for this movie? Did you do any of your stunts?
The most fun scene was my very first day of work in Harley's apartment with Margot. We basically sat around all day, got to know each other and ate a lot of cereal. I learned some of the stunt choreography because I was in some of the fight scenes. It was really fun and like dance choreography, but the majority of my training was actually from a magician who taught me how to pickpocket and do sleight of hand.
We're finally seeing more and more female superheroes on the big screen in recent years. As a teenage girl, how do you feel about being a part of this movement?
It is such an honor and I definitely think this should've happened sooner, but honestly I couldn't be happier that I get to be a part of it. As a teenage girl, I'm really aware that I'm part of something bigger than just myself. The great thing about the whole experience is that I don't have anything else to compare it to, since this is my first movie. I'm really lucky that not only were the majority of my co-stars female, but the director was also a woman who looks like me — she's Asian. The whole experience showed me that women can be bosses and that their stories are important too.
Who are some of your on-screen and off-screen heroes?
Well, of course Margot Robbie. She has accomplished so much in her life and that is something I strive for. She is so talented, warm-hearted and a truly kind human. Of all the "mentors" in this business, I feel like I got the best one. My off-screen hero is my mom. I wouldn't be in this industry, let alone in this movie, if it wasn't for her. My mom teaches me to be a better person day by day.
Has it been easy juggling between school and your work?
Not at first, but I've gotten the hang of it.
What are some of your biggest passions outside of acting?
My biggest passion other than acting would be music. I love to play the guitar, ukulele and piano. I'm also a singer-songwriter and I write and produce music with my older brother, Darryl.
If you had superpowers to change one thing about our world today, what would it be?
I would give every kid from here on out an education because it is something we all need and deserve. It's hard to succeed without it and unfortunately some kids don't get the opportunity to do that without an education.
What's next for you? Are you working on any new projects that you can share with us?
I have been working on my first album with my older brother, Darryl, for the past year. He's my producer. The album is called Middle School and it's coming out soon. Watch out for it!
What are some movie genres you're looking forward to trying?
I would love to be in a coming of age story because they can be super relatable. I also want to try comedy and would love to play a character like Reese Witherspoon's Tracy Flick in Election.
Photographer

Ja Tecson
Stylist

Amanda Lim
Clothing

Opening Ceremony
Make-Up

Melissa Hernandez
Hair Stylist

Rena Calhoun
Producer

Teresa Lam
Location

Firehouse Hotel
---
Share this article