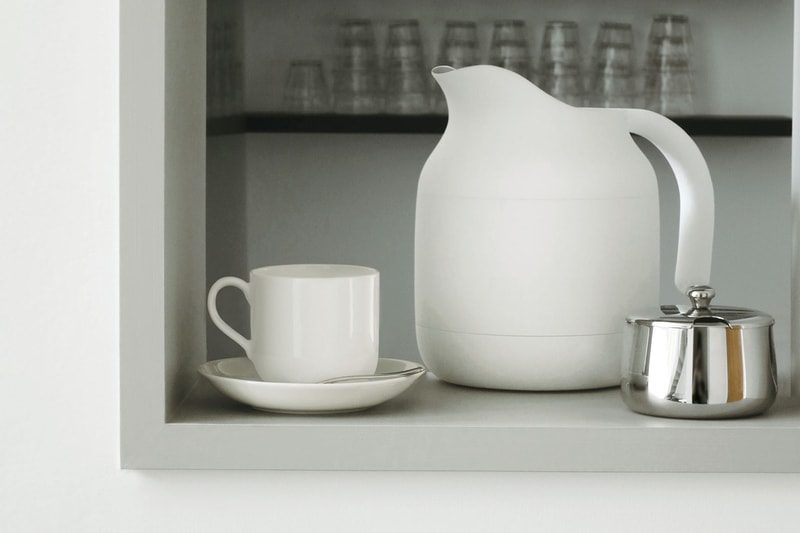 Art & Design
Here Are Some of the Best Kitchen Appliances for Your Modern Home
Minimal aesthetics found in kettles, toasters, coffee makers and more.
Here Are Some of the Best Kitchen Appliances for Your Modern Home
Minimal aesthetics found in kettles, toasters, coffee makers and more.
From housing your indoor plants in the right vases to scavenging for the perfect sustainable homeware brand, decorating your home can be tricky especially if you're going for a minimal aesthetic. For those on the lookout for modern kitchen appliances, we've put together a list of electronics like kettles and toasters to add to your lineup.
Whether you love drinking tea or coffee, or enjoy a cup of noodles in the middle of the day, kettles are a must-have. Our selection features labels like Cuisinart, Alessi, Bugatti and Muji, ranging from traditional-style kettles to clean, minimalist iterations as well as unique designs. As for toasters, look to Smeg's metallic two-slot option or De'Longhi's off-white and beige striped four-slot style.
If you're all about cold drinks or cocktails, add an Icebreaker to your fridge to keep your glasses icy all day. For coffee enthusiasts, make sure to keep an espresso maker as well as a milk frother on your table. Rounding off our list is a multi-purpose air fryer that can be used not only for fried foods but also for heating up pastries, frozen goods and more.
Scroll down to check out some of the best kitchen appliances to add to your home. While you're here, read about these tasteful housewarming gifts that your friends would actually love.
---
Share this article