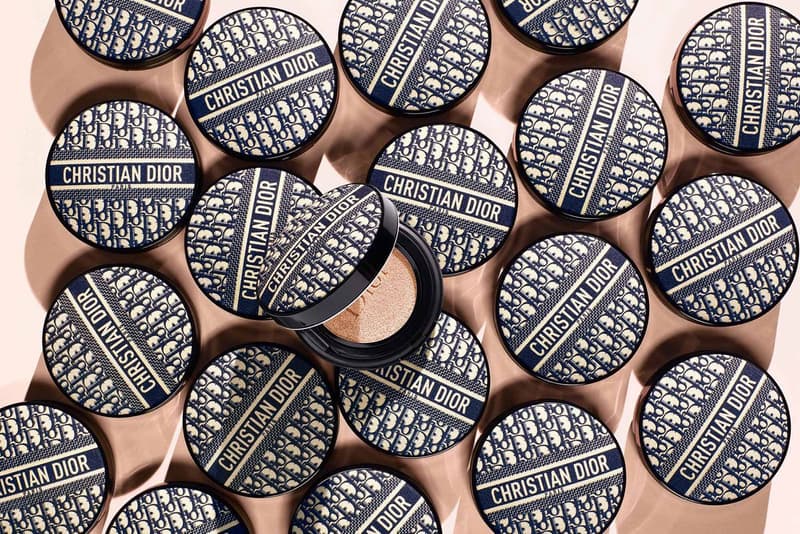 Beauty
The 10 Best Cushion Foundation Compacts for Daily Wear
The ultimate base makeup product for convenience, coverage and hydration.
The 10 Best Cushion Foundation Compacts for Daily Wear
The ultimate base makeup product for convenience, coverage and hydration.
Foundations are an essential yet tricky makeup product to use, especially when it comes to touching up throughout the day. If you're someone who is constantly on the go, cushion foundations could be an ideal option for you. From high-end beauty brands like Dior and La Mer, to K-beauty labels Dear Dahlia and AmorePacific, we've put together some of the best cushion foundation products that offer the perfect balance between convenience and coverage.
Just as its name suggests, cushion foundations are liquid foundation formula packed into a compact form. These products are particularly popular in the Korean beauty world because of their hydrating effects, as well as SPF and coverage. Typically, the cushion product arrives in a small mirrored compact and comes with a puff applicator. Once emptied, users can purchase a refill of the same product instead of replacing it with an entirely new compact.
From the luxe end of the spectrum, Armani Beauty, Dior Makeup, Tom Ford Beauty and La Mer are some of the leading brands in the realm of cushion foundations. La Mer's The Luminous Lifting Cushion Foundation is known to be one of celebrity makeup artist Nam Vo's favorite products to achieve a dewy look. Armani's version is popular for its raindrop-shaped sponge applicator designed for added precision, while the Dior Forever Perfect Cushion promises 24-hour coverage.
In K-beauty, AmorePacific's bestselling Color Control Cushion Compact is loved for its lightweight and buildable formula that blurs the line between skincare and makeup. Up-and-coming brand Dear Dahlia's packaging allows liquid foundation to be squeezed through an airtight lid and onto the applicator sponge.
Scroll down to check out some of the best cushion foundation products out there. For more base makeup options, read our editor's review on BITE Beauty's Changemaker Foundation.
Share this article