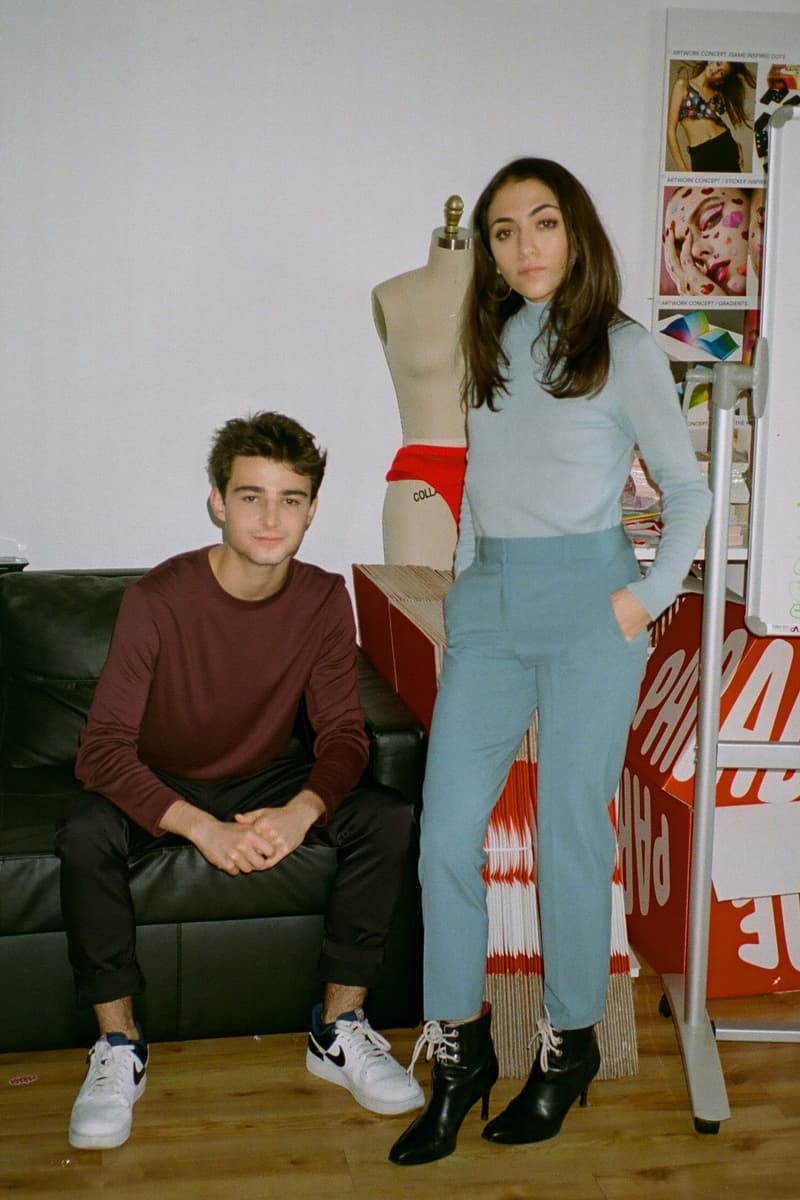 How Parade Founders Cami Téllez and Jack DeFuria Are Rewriting the American Underwear Story
The duo talk inspiration, community and future plans for Parade.
Fashion
How Parade Founders Cami Téllez and Jack DeFuria Are Rewriting the American Underwear Story
The duo talk inspiration, community and future plans for Parade.
When Parade began taking over every millennial's Instagram feed back in October 2019, the underwear brand's bold imagery and inclusive casting immediately caught the eye of influencers and creatives alike. Built on tenets of self-celebration, affordable price points and eco-friendly fabrication, Parade's wares have been sported by Selena Gomez, Elizabeth de la Piedra and Dounia, to name just a few. Scroll through the brand's tagged photos on Instagram, and you'll find a stream of devoted customers spotlighting Parade's rainbow of underwear in self-made photoshoots and artful selfies.
As Victoria's Secret and its outdated beauty ideals struggle to stay afloat, Parade — along with similarly minded brands Savage X Fenty and Aerie — thrives. Its direct-to-consumer "drop" model serves content-hungry Instagrammers, and its colorful thongs and printed silk scarves have become must-have items, oft-flaunted on social media. Despite Parade's quick ascent to top-drawer ubiquity, founders Cami Téllez and Jack DeFuria have largely remained out of the limelight. In fact, any reference to Téllez and DeFuria is noticeably absent from the brand's dedicated Instagram.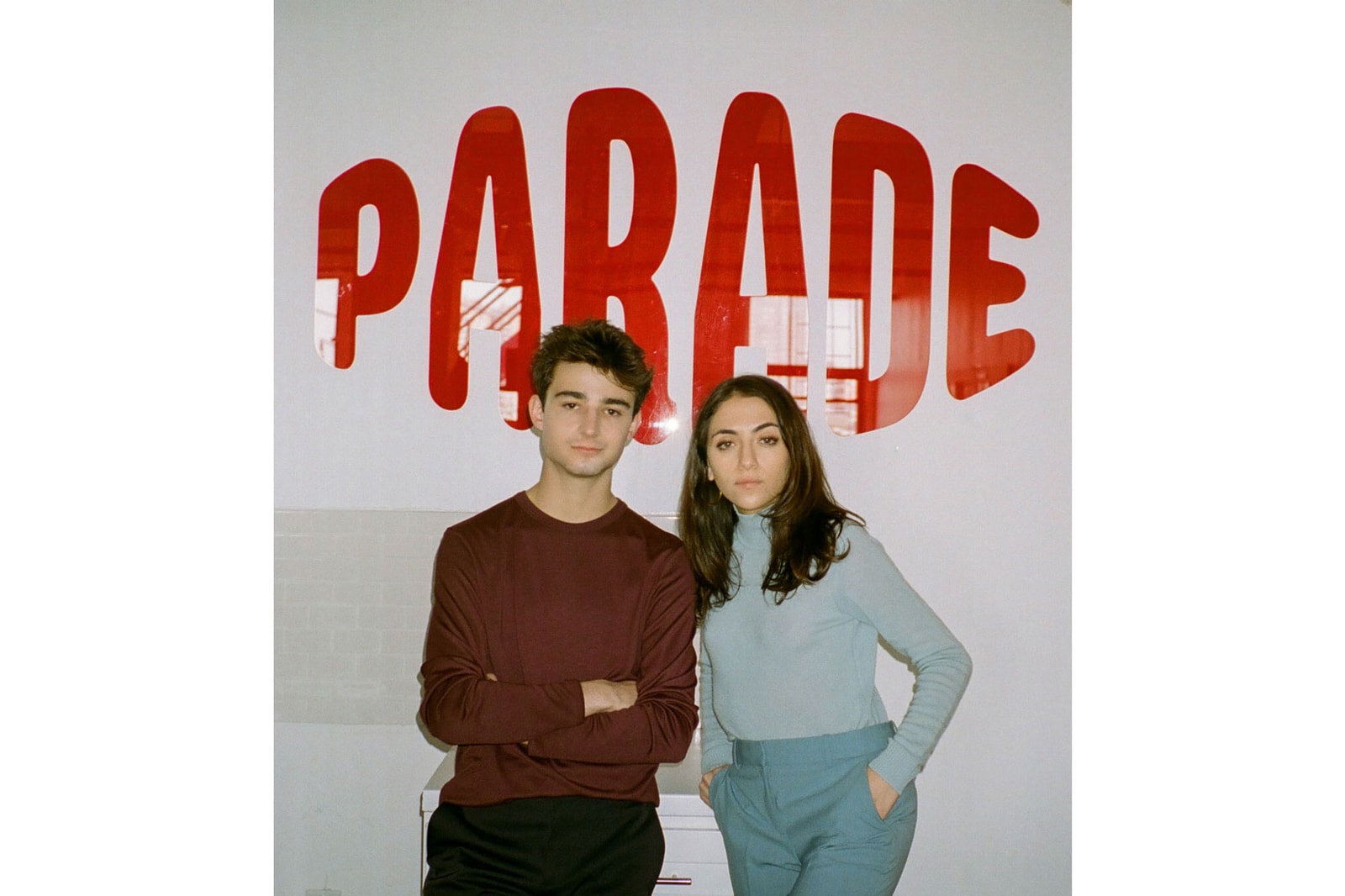 Téllez and DeFuria became close friends during college (Téllez attended Columbia University and DeFuria New York University) before starting Parade. The two had worked in the tech industry since 2015 and shared a suspicion that e-commerce was about to undergo a shift. Sensing a gap in the underwear market for Gen Z, Téllez dropped out of Columbia during the final semester of her senior year in 2019, committing herself to the full-time development of Parade. "We were both drawn to the latent power that consumer brands have to rewrite cultural scripts," DeFuria explains. As for DeFuria's unique position as a male entrepreneur in the female-dominated world of lingerie, the co-founder attributes his passion for the brand's ethos of radical self-expression to his experiences growing up as a "closeted gay kid in a predominantly heteronormative and Christian social sphere."
Before officially launching Parade, Téllez and DeFuria conducted surveys and focus groups in order to better understand their customer. Parade's deep understanding of Gen Z consumers — their wants, needs and aspirations — are integral to its success and, hopefully, its longevity. Téllez and DeFuria have built a community of over 600 "Parade Friends" across the country who provide feedback and serve as inspiration for their collections. "To revolutionize a category as emotional as underwear, it has to be a grassroots movement that builds a long-lasting and strong community," Téllez says of Parade's strategy.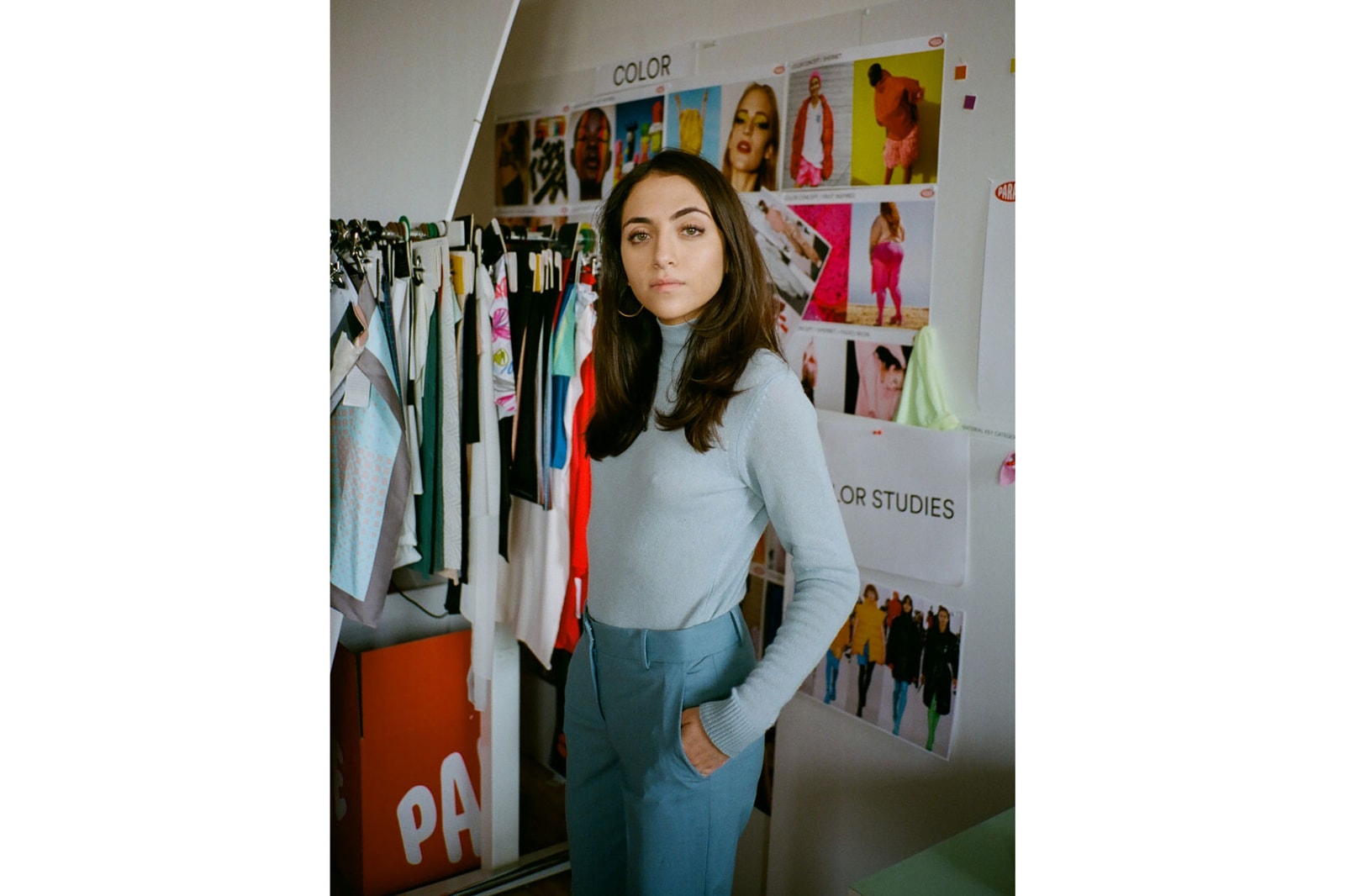 Though neither Téllez nor DeFuria have professional experience in the fashion industry, Parade is certainly a fashion-minded brand. Its marketing campaigns have a distinctly editorial feel (take the brand's recently released "Game Time" collection and campaign, fronted by fashion scenester Ella Snyder, for example), an attribute that isn't lost on Téllez. "We spend a lot of time looking at fashion, from Raf Simons at Jil Sander to Christopher John Rogers' latest collection," she says. The CEO's art history background — she cites Joseph Albers and Paul Klee as points of reference — also gives her an edge when it comes to selecting Parade's signature bright colors. Téllez continues to list inspiration ("dominos, birthday cakes, butterflies, Haribo gummies, Jeff Koons' Celebration Series, Agatha Ruiz De La Prada's crazy prints"), creating a verbal moodboard that mimics the brand's glossy-yet-relatable Instagram feed.
Parade has created a veritable movement, as evidenced by its community of devotees who post their own imagery showing off new purchases. "We wanted to build a brand focused on self-expression, one that fundamentally views its customer as a multi-dimensional person and seeks to celebrate that individuality," DeFuria says. Clearly, the duo is achieving what they set out to accomplish.
Something about Parade — perhaps its photogenic focus on color, gender and body-inclusive campaigns or perfectly undone aesthetic — deeply resonates with today's consumer. Téllez and DeFuria have succeeded in creating a sleek, aspirational brand that's also affordable and sustainable, a feat that most companies struggle to reconcile. Thongs and briefs are constructed of Re:play, the brand's 85% recycled core fabric, and packaging is compostable yet worthy of an unboxing video. At Parade, sustainability isn't cheesy or hemp-filled or dowdy.
As for what's next, the founders hope to eventually open a brick-and-mortar store for Parade —  "We're thinking a lot about how we can build the most fun, joyful and colorful store in the world," DeFuria says — but for now, the pair keep insights broad but optimistic. "We want to build the next big underwear company in the world and rewrite the American underwear story! Many big things are coming in 2020," they offer.