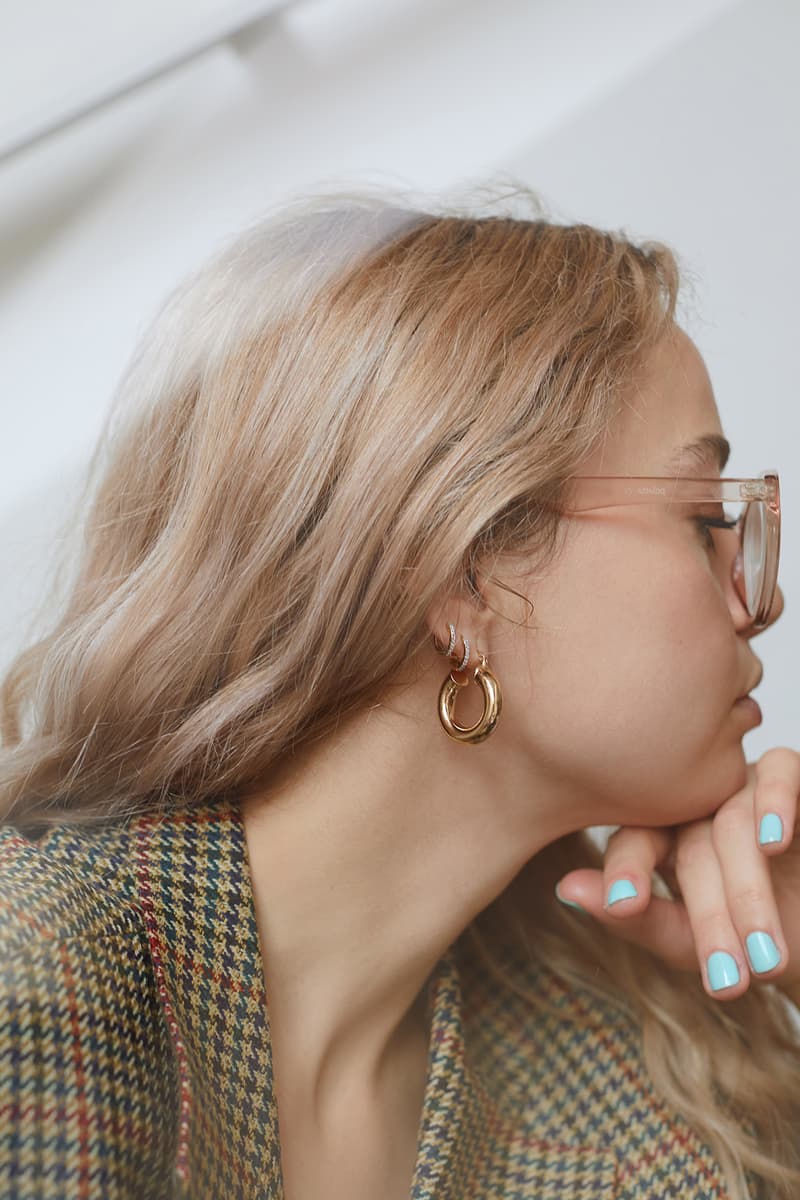 The Best Shampoos for Fine Hair, According to a Hairstylist
Get ready for some serious volume.
Beauty
The Best Shampoos for Fine Hair, According to a Hairstylist
Get ready for some serious volume.
Fine hair is defined by strands that are smaller in diameter than those of other hair types. Additionally, these strands are more porous, meaning they're prone to getting greasy fast. The all too familiar result? Hair that appears thin, flat and wispy, lacks movement and is impossible to style. Yep, the struggle is real.
If you're constantly applying thickening sprays and volumizing mousses to your hair only for it to fall flat minutes later, you probably need to go back to the groundwork. What you do in the shower might not seem like the most important step when it comes to achieving voluminous results, but according to Melissa Timperley, award-winning hair stylist and owner of Melissa Timperley Salons, "using the right shampoo makes all the difference when it comes to fine hair."
As Melissa explains, the key is in finding the right formula — "mildly cleansing, no sulphates, silicones or parabens," she advices,"these build up in the hair and weigh it down, causing it to feel limp and lifeless." She also says that application is key: "take your time and aim to really get your scalp moving with your fingers to lift your roots."
These days, there are plenty of fine hair-friendly shampoo options available, thanks to formulas packed with thickening ingredients like biotin and keratin. But it's important to find one that works specifically for you, since adding too much hydration can weigh hair down further, whereas not adding enough will cause fine hair to dry out and become brittle. "As important as shampoo is, it's also important to avoid over-washing," says Melissa, "this strips out the essential oils that you need to maintain balance of your scalp."
Those with fine hair know all too well the struggle of finding the right hair products. Bombarded with promises of thicker hair, lifted roots and instant volume, it's easy to end up with a stash of unused products that over-promise and under-deliver. Luckily, there are plenty of volumizing formulas out there for fine hair that do actually work. Keep scrolling to see some of the best shampoos for fine hair.
Unlike many volumizing shampoos, this one works to give results in the long-term as well as instantaneously. It makes your hair feel twice as thick after one wash, but also does an expert job of stimulating future hair growth, thanks to ginger and ginseng that awaken the scalp and follicles. In addition, the formula delivers biotin to strengthen hair and improve density — since biotin deficiency can lead to thinning of the hair, Melissa recommends looking out for this ingredient for lasting results.
This thickening shampoo promises big, bouncy, Texas-style hair – think salon blowout, minus the maintenance. It's boosted with biotin to strengthen strands and encourage hair growth, and vitamin B5 to improve hair's elasticity for thicker, healthier locks. Be prepared to fall in love with the scent – a fragrant blend of tangerine, cardamon, lavender and pineapple.
When your hair refuses to lift from your scalp no matter what you do, consider using a clarifying shampoo. This formula is simple, but in one wash it will remove the buildup from your scalp that is weighing down your roots and causing your fine hair to fall lank. Your roots will feel lighter and more buoyant, and in turn the lengths of your hair will have more movement and shape.
While some moisture-rich shampoos can easily weigh down fine hair by coating it in oils that make it appear greasy and lank, this volumizing formula won't do that. Instead, the creamy blend of ingredients like biotin, collagen and wheat proteins is designed to soak into the hair shaft in order to provide moisture from the inside-out, thickening hair with every application. If you're using a hydrating formula like this one, Melissa recommends ditching the conditioner, since you're already getting the moisture from your shampoo. "You could just use a leave-in conditioning treatment instead as it is a lot lighter on hair," she says.
No volume? No problem. With this shampoo, the root lift is real. And thanks to ingredients like kaolin clay and acacia gum, you'll achieve body and volume without product buildup on the scalp. Ideal for anyone who wants to break the cycle of daily hair washing, with this shampoo you can wash your hair every other day and it will still feel clean and have volume from the day before.
Newly launched and specifically designed for fine hair that lacks movement, this shampoo builds volume while you cleanse. The secret to its root-boosting abilities lies in the formula — a blend of hair-strengthening keratin, thickness-promoting biotin and weightless hydration from chia seed oil. Used alongside the corresponding conditioner, expect weightless bounce throughout your lengths.
If you're fond of using heat styling tools, then it's likely that your fine hair is suffering from dryness and frizz. "Blowdrying especially can dehydrate and place further stress on fine hair strands," explains Melissa. Cult beauty brand Virtue created this shampoo to smooth and restore damaged hair without weighing it down. The formula cleverly fills in the cracks caused by damage with a potent keratin protein blend that absorbs directly into each strand of hair.
This lightweight shampoo does everything you'd expect from a Bumble and bumble. shampoo — washes hair, leaves strands shiny, adds lift to roots and smells amazing. It goes a step further for fine hair thanks to a unique strand-swelling technology that instantly plumps from root to tip, making hair look thicker with added body and texture. Plus, if your hair is prone to dryness, the vitamin E-rich formula is super moisturizing.
Melissa recommends using dry shampoo, even on clean hair, to give roots an instant lift and boost of volume while on-the-go. Reviewers rate this pick for its ability to add lasting fullness to hair without weighing roots down and contributing more buildup to the scalp. The key is the talc-free formula which absorbs oils using rice starch instead.
---
Share this article