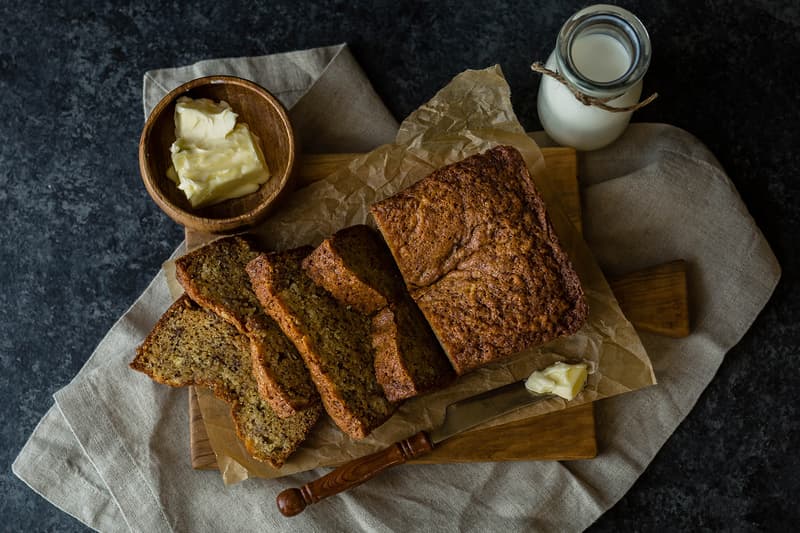 Food
6 Easy and Healthy Banana Bread Recipes to Learn From TikTok
Gluten-free and microwave-friendly options included.
6 Easy and Healthy Banana Bread Recipes to Learn From TikTok
Gluten-free and microwave-friendly options included.
Weeks of self-isolation have motivated many to try out new activities, including cooking and baking. In addition to recipes like peanut butter cookies, dalgona coffee and sourdough, another popular snack to whip up at home is banana bread, with numerous TikTokers sharing their own take on the confectionary treat. To spice up your time indoors, we've put together some of the easiest banana bread recipes to follow on TikTok.
Our roster starts off with a classic version of the bread, which requires ripe bananas, flour, baking soda, salt, eggs, unsalted butter and sugar as the base. To add a touch of creativity, you can also include any leftover ingredients from your pantry, including nuts, dried fruits or chocolate. For those looking for gluten or dairy-free options, simply replace necessary ingredients with alternatives. If you're feeling lazy or don't own an oven, pop a mug filled with a six-ingredient mixture in the microwave instead.
Scroll down below to see all the banana bread variations, along with kitchen appliances you can use. For more food content, check out our list of chefs to follow on TikTok.
The Classic Version
Healthy & Gluten-Free
Dairy-Free
Lazy, Oven-Free
Cinnamon Swirl Banana Bread
Strawberry Banana Bread