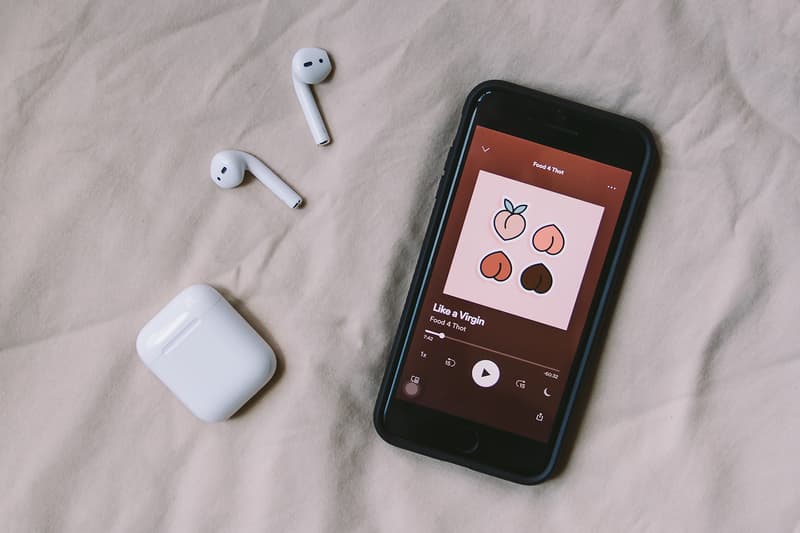 Sex & Dating
10 Podcasts That Will Spice Up and Improve Your Sex and Dating Life
'Food 4 Thot,' 'Girls Gotta Eat,' 'Dyking Out' and more.
10 Podcasts That Will Spice Up and Improve Your Sex and Dating Life
'Food 4 Thot,' 'Girls Gotta Eat,' 'Dyking Out' and more.
If you're in need of new content to tune in to during self-isolation, we've gathered the best sex and dating podcasts where hosts, along with their guests, share personal stories and insights on the two subjects. Despite the world's ongoing coronavirus pandemic, it is still important to maintain a healthy relationship with yourself or your partner. Whether you're genuinely in need of some guidance or you're just curious about a specific topic, our list below features 10 podcasts about today's modern dating world, the narratives within the LGBTQ+ community and more.
From Denne Michele, Joseph Osmundson, Tommy Pico and Fran Tirado's Food 4 Thot, to Rayna Greenberg and Ashley Hesseltine's Girls Gotta Eat, read on to discover what other titles you can listen to on Spotify or Apple Podcast.
While you're here, check out our roundup of the five best beauty podcasts.
Black Widow is a scripted podcast that discusses the mindset of dating among today's millennials. Hosted by Eric Dizzy and Cousin Krystal, the two touch upon sex, relationships and mental health, while promoting positivity around sexual experiences for women.
Kiki Said So and Medinah Monroe are in different stages of their love lives – one is single, while the other is in a committed relationship. Both co-hosts share their experiences about dating and relationships with no filter, as well as chat about the latest updates on their sexual experiences.
YouTuber Hannah Witton's Doing It! is a series of open and honest conversations with special guests who talk about sex when you are disabled, coming out as transgender or exploring insights on sex education. In addition, guests also share their personal experiences in a lighthearted manner when it comes to periods, pregnancy and more.
New York City-based comedians Carolyn Bergier and Melody Kamali's Dyking Out is a podcast about the LGBTQ+ world, news and pop culture. Bergier and Kamali invite guests every week to chat about a relevant topic to their brand, such as coming out for the first time and gender roles in a relationship.
Food 4 Thot is hosted by a multiracial mix of queer writers including Denne Michele, Joseph Osmundson, Tommy Pico and Fran Tirado. This roundtable discussion podcast covers the subjects of identity, race, pop culture, sex and relationships.
Every week, YouTubers Come Curious (Florence Barkway and Reed Amber) of F**ks Given invite a guest to talk about who they have slept with in the past. Each episode is completely uncensored as the hosts go in-depth about the guest's most exciting, worst and memorable sexual experiences.
Hosted by Rayna Greenberg and Ashley Hesseltine, Girls Gotta Eat is the perfect podcast for single women. Featuring an "Is This Weird?" segment where the co-hosts answer their fans' relationship questions, as well as explicit "cumming of age" stories, Greenberg and Hesseltine keep it 100 percent real for their listeners.
Inner Hoe Uprising is a witty and funny podcast hosted by four black feminists in New York City. Ranging from subjects like sex, love and dating, the hosts share their real personal sex stories and give the best advice possible to their listeners.
Natasha Chandel breaks down the issue of commitment in today's modern world in Kinda Dating. For those who have been struggling in the dating department, this podcast is the one for you.
Having ceased production in 2018, The Heart is back with fresh content and is comprised of a community of writers, radio makers and artists. This podcast is about intimacy and humanity, and is committed to radical feminist art-making.
---
Share this article