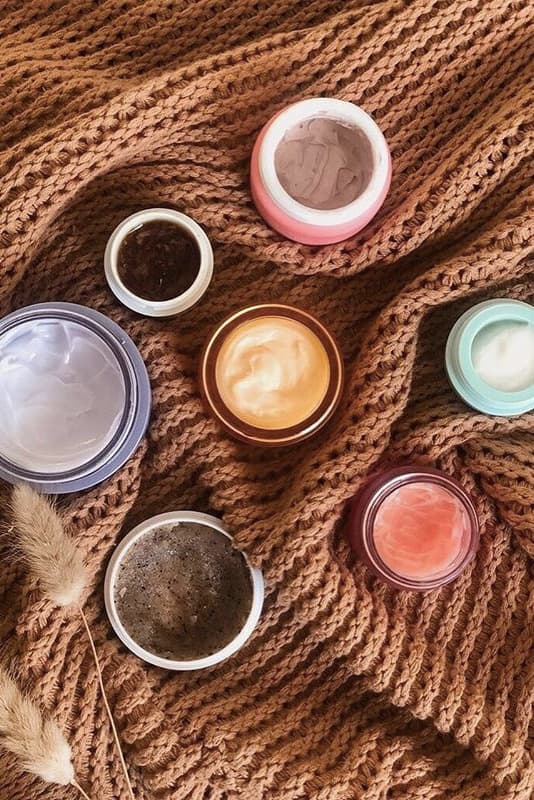 How Your Expired Beauty Products Are Damaging Your Skin
Shelf lives explained.
I love my skincare routine and all things self-care, it's a ritual for me – a form of meditative. The scent, textures and feels. It helps me relax at the end of a long day, cleansing away the perils of work, pollution and city life. Bringing me down as I mellow out for the evening, or sprucing me up before I head out. It's another way I take care of myself and of course my skin – after all it's our largest organ.
The skincare market has a value of over $300 billion, we now spend more than ever on our cosmetic cupboards, and shelfies aside, we're all guilty of getting over-attached to our products and keeping them past their use by date. BUT you should know, if you're using products past they're shelf life – you're doing more harm than good.
The truth is, we should be treating our product the same way we treat our food. Keep it cool, air tight and check the use by date. The effectiveness of the active ingredients will diminish with time after production, but especially once opened. More sinister effects can be experienced when using out of date products ranging from skin infections to allergic reactions and greater health risks.
Here's a quick low-down on what's happening inside that tube, on your skin and how to know when it's time to bin that serum:
Free Radicals:
Oxidisation (exposure to air) creates free radicals – Free radicals are unstable molecules missing an electron (they need two), in pursuit to regain an electron they scavenge your skin and body swiping electrons from stable molecules creating more free radicals – this process multiples creating a chain reaction. The result is cellular damage and oxidative stress, not only aging skin but resulting in aggressive inflammatory effects and sometimes cellular mutation.
The silver bullet to protect us comes in the form of anti-oxidants. These bad boys neutralise the process. They prevent and slow down the damaging oxidative effects, donating their electrons to the free radicals and reverting them back to stable molecules. It's why food is packaged in airtight containers (to keep free radicals out) and it's why once opened, your cosmetics will also become oxidised. Once oxidised they are prone to bacteria, mould and will be full of free radicals… Which by the way… You're about to rub into your face!
How to guard against it:
When you open a new product check the 'Period After Opening' icon on the packaging, this will tell you how many months the product will keep for after it's been opened. When you open a product take note of this time window, either use a sharpie pen and write the expiry date on the side or make a mental or written note in your diary when it's time to throw it out. Keep your products sealed, avoid leaving them in the sun and keep them stored in a cool dry place (hello beauty fridges).
General products we use and they're ballpark shelf life once opened:
*These will differ brand to brand this is just a guide – always check:
Toothpaste – Anti-bacterial and usually lasts 24 months.
Deodorant – This is already anti-bacterial so generally has 12-24 months.
Foundations, creams and serums: Water based products will last 12 months, and oil based 18 months.
Mascara – 3 months.
Lipsticks – 18 months.
Sunscreen – Usually 12 months, after this time the UV protection will be significantly reduced.
Retinol, glycolic acid and vitamin C – These are all very unstable and can turn quickly, this can be anything from 3 to 6 months from opening. If your vitamin C product starts to darken in colour – bin it!
Natural, clean and green skincare items may have an even shorter shelf life as they will be absent from chemical preservatives such as parabens, phenoxyethanol and formaldehyde. Signs of oxidation and when it's time to bin:
Change in colour.
Change of texture.
Change in smell.
Separation of oils from water and or beading of oil.
Streakiness in the bottle.
Mould.
Editor

Tora Northman/Hypebae
---
Share this article