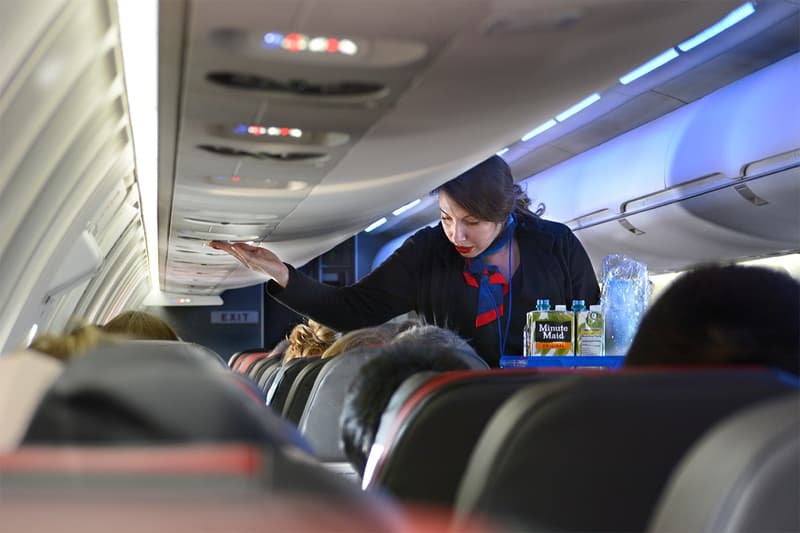 Airlines Are Banning Alcoholic Drinks on Planes
Due to coronavirus concerns.
As the world is slowly beginning to open back up after strict lockdown restrictions due to the COVID-19 pandemic, airlines are having to take extra precautionary measures to prevent the spread, including halting their alcoholic drinks service.
CNN reports that the ban comes from the industry's goal to reduce crew and passenger interaction, avoiding potential touch. In addition to the ban, face masks are also made compulsory throughout the entire duration of the flight.
Airlines like Delta will only be offering beer, wine and spirits on international flights, and American Airlines will do the same with the addition of First Class passengers. In Europe, Easyjet will allow passengers to bring their own food and non-alcoholic drinks, whilst British Airways will halt alcoholic drink service on short-haul flights in Economy class. Other airlines link Cathay and Virgin Australia will also be implementing their own safety measures.
Although we're a long way from flights returning to their normal schedule, the return of international travel marks a big change. It remains to see if airlines will implement further precautions, as statistics regarding the spread of coronavirus change.
---
Share this article