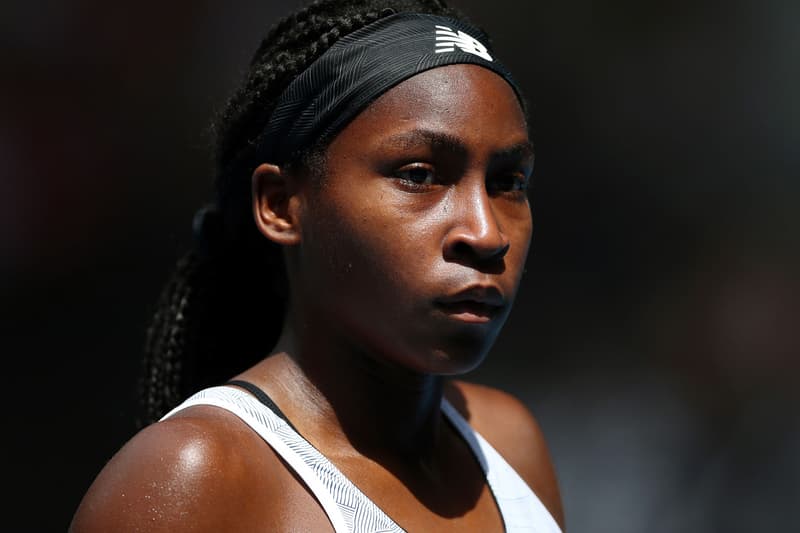 Culture
Tennis Star Coco Gauff Delivers Passionate Speech at Black Lives Matter Protest in Florida
"If you listen to black music, if you like black culture…this is your fight too."
Tennis Star Coco Gauff Delivers Passionate Speech at Black Lives Matter Protest in Florida
"If you listen to black music, if you like black culture…this is your fight too."
16-year-old tennis star Coco Gauff, the youngest player to rank in the Women's Tennis Association top 100 list, took to the podium at a Black Lives Matter protest in Delray Beach, Florida with a powerful speech denouncing inaction and silence.
"I'm here to tell you guys that we must first love each other no matter what," Gauff began. "We must have the tough conversations with our friends. I've been spending all week having tough conversations, trying to educate my non-Black friends on how they can help the movement," she stated. Gauff then went on to encourage listeners to vote. "Second, we need to take action….I'm not of age to vote, and it's in your hands to vote for my future, my brother's future and for your future," she said.
The tennis player also called on bystanders to speak up. "You need to use your voice, no matter how big or small your platform is…If you are choosing silence, you're choosing the side of the oppressor," she said. Lastly, Gauff made a pertinent point to those who believe racism isn't their problem: "If you listen to Black music, if you like Black culture, if you have Black friends, then this is your fight too," Gauff explained. "It's not your duty to open your mouth to say, 'Lil Uzi Vert is my favorite artist but I don't care about what happened to George Floyd.' How does that make sense?" she questioned.
Watch Gauff's full speech below.
---
Share this article