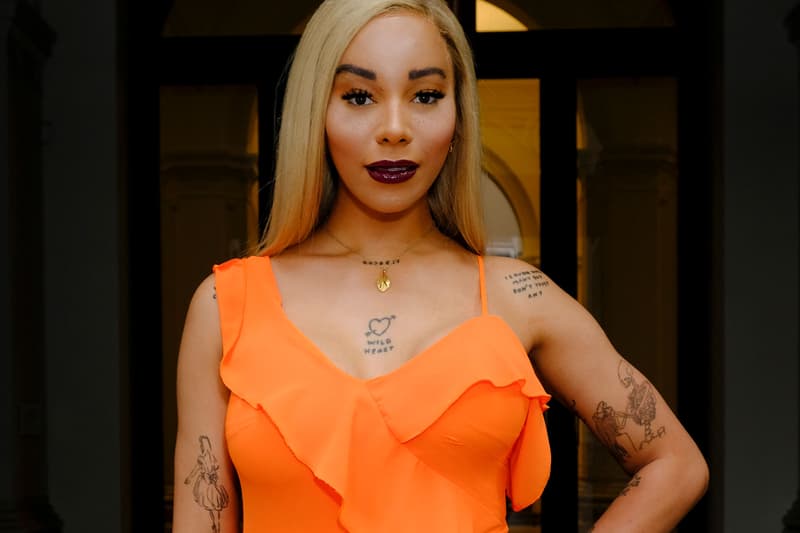 Culture
Munroe Bergdorf Slams L'Oréal Paris for Hypocritical Black Lives Matter Post
"This is gaslighting."
Munroe Bergdorf Slams L'Oréal Paris for Hypocritical Black Lives Matter Post
"This is gaslighting."
Model and activist Munroe Bergdorf is not happy with L'Oréal Paris' statement on racism and the Black Lives Matter movement.
On June 1, the beauty brand joined a slew of companies in responding to the killing of George Floyd, a tragedy that has sparked waves of protests across in the United States. L'Oréal posted a graphic to its official Instagram reading, "Speaking out is worth it." In a caption, the company states that it "stands in solidarity with the Black community."
Bergdorf quickly pointed out the hypocrisy of L'Oréal's statement. The model, who became L'Oréal's first transgender face back in 2017, was subsequently fired by the brand after she wrote a now-deleted Facebook post pointing out that Western society, as a whole, is deeply entrenched in white supremacy. The company justified its decision, tweeting that Munroe's comments were "at odds with" its values.
"You do NOT get to do this. This is NOT okay, not even in the slightest," Bergdorf wrote in an Instagram post calling L'Oréal out. "Where was my support when I spoke out? Where was my apology? I'm disgusted and writing this in floods of tears and shaking. This is gaslighting," she added.
On June 3, Bergdorf followed up on the issue, stating that she wanted to give L'Oréal 48 hours to apologize. The brand has not issued a public or private statement on its firing of Bergdorf and its Black Lives Matter post as of yet. "Their choice to ignore me and not acknowledge the emotional, mental and professional harm that they caused me since sacking me in 2017 after speaking out about white supremacy and racism, speaks volumes," Bergdorf writes in a second post addressing L'Oréal.
Take a look at LOréal Paris' original post and Bergdorf's responses below.
---
Share this article