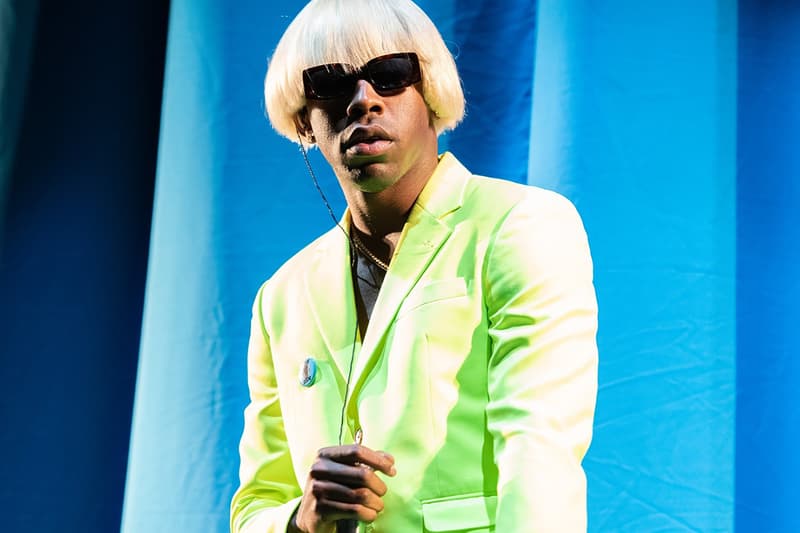 Music
Grammy Awards to Remove "Urban" Term From All Its Categories
Following the statements of Tyler, The Creator, Billie Eilish and Republic Records.
Grammy Awards to Remove "Urban" Term From All Its Categories
Following the statements of Tyler, The Creator, Billie Eilish and Republic Records.
The Grammy Awards has announced that it will no longer be using the term "urban" in its categories, starting from next February's 63rd annual event. This decision follows the statements of artists Tyler, The Creator and Billie Eilish who both spoke out against the connotation of the word. "I don't like that 'urban' word — it's just a politically correct way to say the n-word to me," said Tyler, The Creator after winning his first Grammy earlier this year.
According to the Recording Academy's official memo, the changes will be implemented on the Best New Artist category, Latin, R&B and Rap Fields, Nominations Review Committees and more. Additionally, the organization has released its Grammy Awards Rules & Guidelines to the public for the first time, which can be found here. Harvey Mason Jr., Chair & Interim President/CEO of the Recording Academy said:
"I'm excited to announce our latest changes, as we're constantly evaluating our Awards process and evolving it to ensure the Grammy Awards are inclusive and reflect the current state of the music industry. The Academy accepts proposals for rule changes from members of the music community throughout the year that are carefully reviewed and, if accepted, ultimately ratified at our annual Board meeting, a process that we are proud to have continued in this challenging year."
Earlier this month, Republic Records also ceased to use the term "urban" to describe its artists, musical genres, departments and employee titles. However, according to Variety, the Academy already discussed its changes last month. "The time frame of our process is that proposals are turned in by March, they're discussed [internally at annual board meetings] in May, and now we're talking about them publicly, so these are things that have been in the works for six months," Mason told the publication.
Head on over to the Recording Academy's website for more information. In other news, Rihanna, Lizzo and Megan Thee Stallion have signed an open letter to Governor Andrew Cuomo to repeal state law 50-A.
---
Share this article