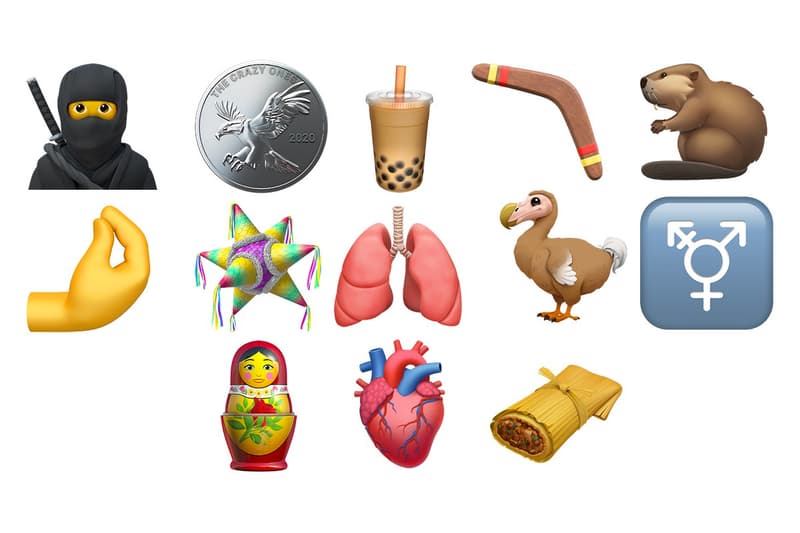 Tech
Apple's New Emoji Characters Include Bubble Tea, Ninjas, the Transgender Symbol & More
New Memoji customization also has an option for face masks.
Apple's New Emoji Characters Include Bubble Tea, Ninjas, the Transgender Symbol & More
New Memoji customization also has an option for face masks.
On this year's "World Emoji Day," which occurs annually on July 17, Apple unveiled a slew of new emojis. To be integrated into iMessage and other messaging applications, the new icons and imagery offer a whole new level of communication and emoting possibilities for Apple users. The latest release includes all-new motifs such as bubble tea, ninjas, a boomerang, beaver, lungs, dodo bird, American coin, piñata, tamale, anatomical heart and more. The update will also include the transgender symbol.
Along with the new emoji set, the tech company has also introduced new customization details for the bespoke Memoji avatars: users will be able to adorn their characters with new hairstyles, headwear and even face masks. Three new stickers will also be launched, which features each personality blushing, offering a hug and also fist bumping.
The new emoji and Memoji updates are slated to arrive later this fall on iPhone, iPad, Mac and Apple Watch.
In other Apple news, have you heard that the new iOS 14 update autosuggests raised fist emojis for "Black Lives Matter"?
---
Share this article