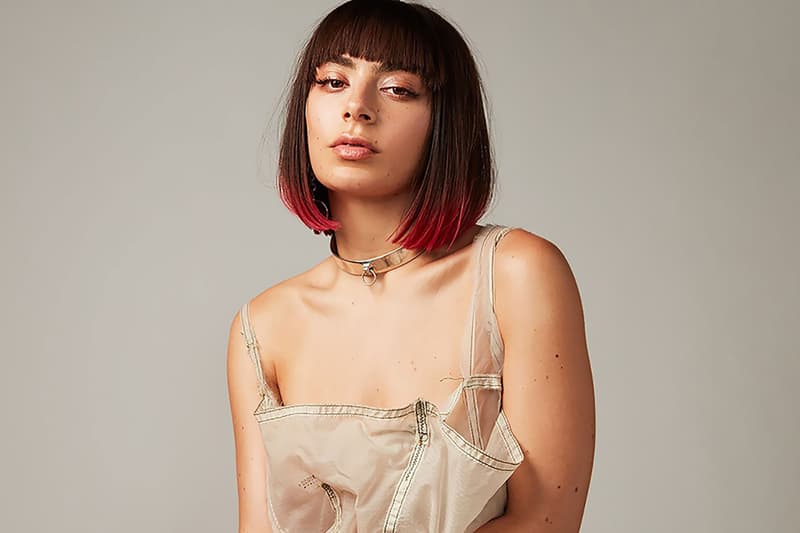 Film & TV
Charli XCX to Show the Making of 'how i'm feeling now' Quarantine Album in Upcoming Documentary
Titled '6ft Apart.'
Charli XCX to Show the Making of 'how i'm feeling now' Quarantine Album in Upcoming Documentary
Titled '6ft Apart.'
Charli XCX has announced that she will be releasing a documentary dubbed 6ft Apart based on the making of her recent album how i'm feeling now, which she wrote, recorded and produced from the comfort of her own home. The English singer and songwriter told Variety:
"It felt only natural to document myself making this album. I don't think I've ever made music in such a unique situation: being so logistically far apart from my collaborators, but going through exactly the same thing, writing songs about my relationship with my boyfriend sitting in the next room, and being so connected to my fans in such an intense and creative way, it felt quite overwhelming and heartwarming all at the same time. So I wanted to film it all.

Why not add to the pressure of making an extremely personal album within a five-week timeline by putting a load of cameras in my face and zooming in on my personality and insecurities too??! You know???"
Directed by music video makers Bradley & Pablo and produced by Charli with the help of Snoot Entertainment and Dangerous Baby Productions, 6ft Apart is currently in post-production. The film does not have an official release date yet, so stay tuned while we wait for more details.
In other news, did you hear that a new Spice Girl documentary is in the works?
Share this article