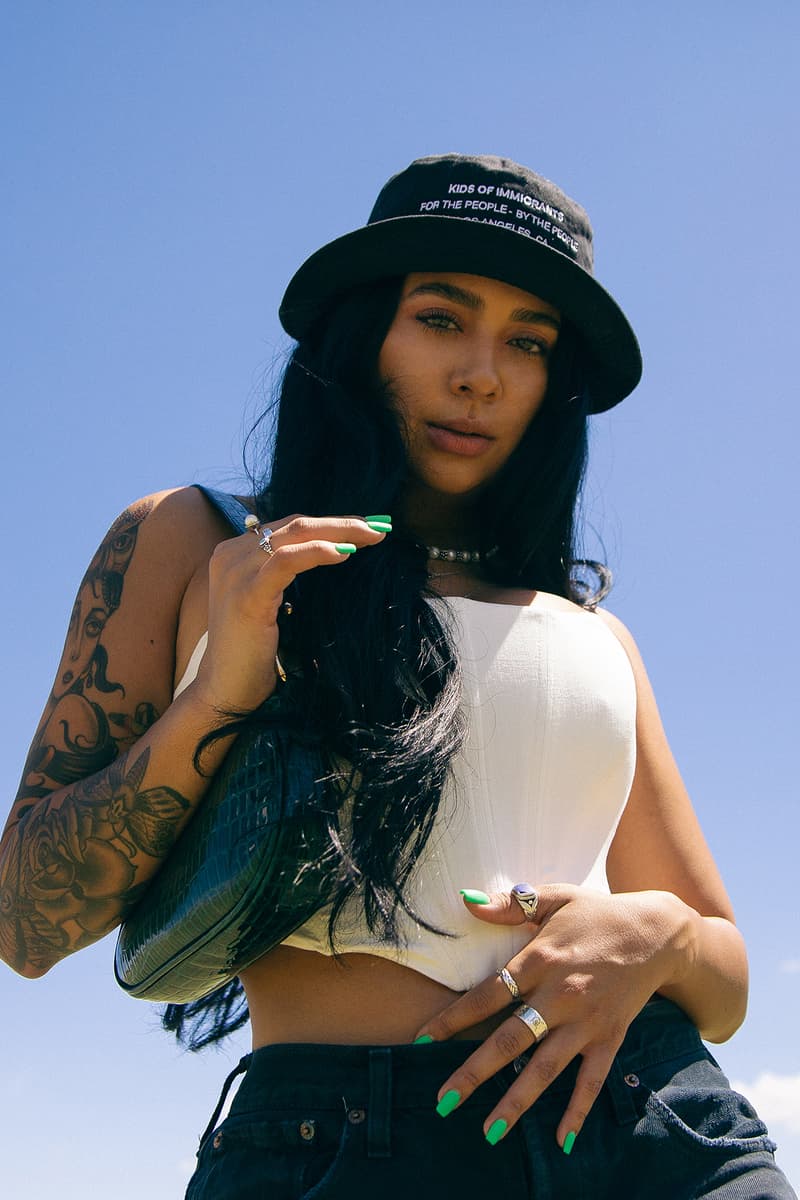 How to Shape Your Eyebrows at Home the Right Way
Brow experts share their pro tips.
If you've ever been curious about how you'd look with a full, fluffy brow, or if you could ever re-grow that early 2000s over-tweezing phase, now is the time. With social distancing and stay-home measures still in effect in most parts of the world, it's the ideal time to learn how to groom and shape your own brows at home. Here, we provide a step-by-step brow-shaping guide to help clean and maintain your eyebrows until you're able to safely return back to your beloved brow technician.
Before we get started, just remember the two golden rules: your brow shape should define your face and it should be as symmetrical as possible. More importantly, your brows are sisters, not twins — no two brows are identical.
Continue reading for the products and tools you'll need for tweezing, as well as pro tips for achieving a defined brow shape.
What You'll Need for Tweezing
How to Shape Eyebrows
Step One
Comb your brows upwards or forward with your brow brush, then apply the brow gel upwards to hold the hair in place.
Step Two
Outline your brows how you'd usually pencil them in. Be specific with the shape and length.
Step Three
Tweeze the outside of the outlined area. Take your time — one missing piece of brow hair can make all the difference in your arch, shape and length.
Step Four
Once you feel comfortable with the shape, use your brow razor to clean up the areas around the eyebrow (forehead and outer brow corners, end of tails, etc), then start trimming the length of your brows. Everyone has a different hair length preference, so do what you like best. I personally love a long feathered brow.
Step Five
Now that your brows are tweezed, shaped and trimmed, you can finally fill them in completely. You'll be able to notice any rebel hair strands lingering on the brow because of the brow pencil definition. For a clean, crisp look, apply concealer underneath your brow arch.
Pro Tips From Brow Expert Vanessa Ceballos
Between tweezing, waxing and threading, there are a few different ways to clean up and shape your eyebrows. I spoke to celebrity brow artist Vanessa Ceballos of VCFace Beauty in Los Angeles about her top five quarantine-brow tips. For those of you that are comfortable enough to wax your own brows, this one's for you.
Step One
Condition your brows at night with a blend of castor oil, aloe oil and vitamin E. Apply the product with a mascara wand.
Step Two
Get your angled tweezers, scissors and wax strips ready. (Flamingo has a great kit)
Step Three
Fill in your brows to the shape desired with a brow pencil.
Step Four
Apply a wax strip outside of that shape carefully. Press down once you see it's along the brow shape. Pull your skin tight and pull against the growth of the hair. Repeat all around the brow shape.
Step Five
Brush your brow hair with a clear brow gel. Whatever hair sticks outside of the shape, carefully trim it off then clean your brow area. Apply a calming lotion and voila. Quarantine brows are ready.
Things to Note:
Be mindful that the hair follicle may be irritated from all the tweezing or waxing, and your skin may appear red afterwards, so it is best to apply a thin layer of aloe vera or rose water onto the affected areas.
If you have any spots in your brows that are starting to thin out or perhaps any areas you'd like to re-grow, you can stimulate the hair follicle and growth by using castor oil or vitamin E oils before bed (you can also apply this tip to your eyelashes as well). Once the hair starts to grow in and the brow thickens, you'll have to reshape accordingly. However, the same steps still apply.
---
Celina Rodriguez aka "Art Mom" is a bi-costal multi-hyphenated artist. With 10 years of experience in the music, fashion and art industries, Celina has built her careers working as an art/creative director, creative consultant and personal makeup artist and groomer. Her latest creative endeavor is founding and launching global art collective, FM28.WORLDWIDE. You can connect with Rodriguez on her Instagram and website.
---
Share this article