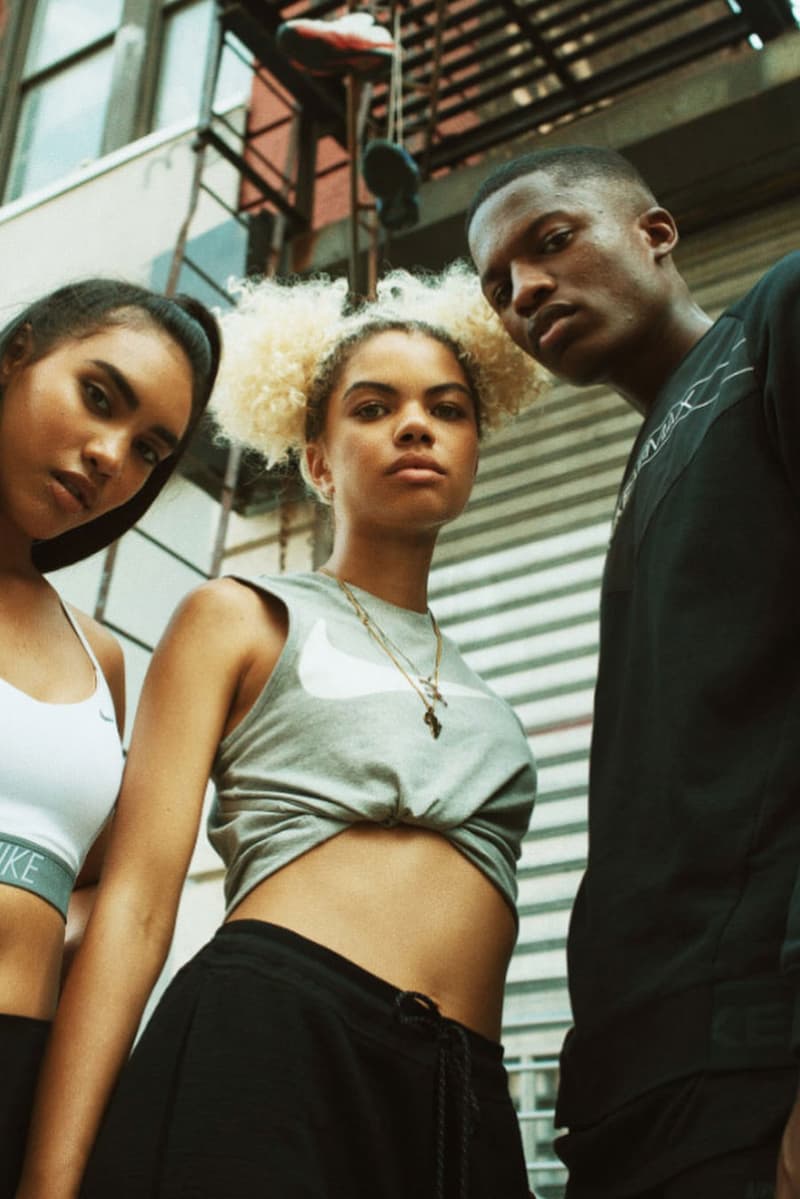 At Offshore Agency, Founder Michael Rotimi Looks for More Than Just a Face
The modeling agency has prioritized diversity and inclusion from the start.
Fashion
At Offshore Agency, Founder Michael Rotimi Looks for More Than Just a Face
The modeling agency has prioritized diversity and inclusion from the start.
Imagine the fashion industry in 2015: a deep dive on database Models.com reveals that just five years ago, longtime predator Terry Richardson was still shooting magazine covers, Gigi Hadid and Lucky Blue Smith were voted Models of the Year and Bella Hadid was considered a breakout star. Diversity and cultural appropriation were topics that mainstream brands were just beginning to broach, as critics called out designers including Valentino and Dolce & Gabbana for styling white women in cornrows and tokenizing Asian models, respectively.
That same year, Philadelphia mailman Michael Rotimi was quietly researching the modeling industry and cooking up plans for what, at the time, was a radical ideal: founding an agency to represent overlooked models, many of whom are of color. Rotimi spent hours Googling the business of talent representation, from model rates to commissions to contracts. Fast forward to the summer of 2016, and Rotimi felt knowledgable enough to accept a personal assistant job in New York and begin embarking on his years-long dream of starting his own agency in the city.
With that, Offshore Agency was born. Rotimi, who developed an appreciation for high fashion through Tumblr's community of industry enthusiasts, started by signing two models he found on Instagram. His focus on so-called unconventional beauty (much of his talent doesn't fit the mold of a model which, in 2016, was relatively narrow) worked in his favor — many of the models he was in talks with had been rejected from other agencies and were thrilled that someone was taking a chance on them. From there, Rotimi sent hundreds of cold e-mails to casting agencies and directors. "I just sent emails every day for months," he recounts. "Just letting people know, 'Hey, I started this agency, this is who I represent, let me know if I can be of assistance or be involved in any projects.' Out of all those emails, a small percentage would reach back out. It kind of just snowballed from there."
And snowballed it did. In 2017, Levi's casted one of Offshore's models in a global campaign — an achievement Rotimi considers a defining moment in his career. "[Levi's] was the first household [name] that I worked with," he says. "In that moment, I was like, 'Wow, I think this is gonna work.'" Since then, Offshore has worked with clients including Glossier, Sephora, Pyer Moss and FENTY.
Rotimi is a breath of fresh air in an industry that often exploits young, inexperienced models and finds itself embroiled in controversies surrounding racism, discrimination and diva-like behavior among the upper ranks. Rotimi is hyperaware of the predatory tactics used to lure new models into accepting unfair wages ("It's a brand's job and a casting director's job to be a bit more ethical and fair," he comments). He is also adamant that the talent he represents have easy-going personalities. "You don't have to be super outgoing," he clarifies, adding that he prefers working with people he can talk to about current events. "I just look for a good friend, to be honest," he says. As consumers eschew voiceless entities and shift towards brands and companies that stand for something, Rotimi's ethos, one he has held from the start, sets Offshore apart from its competitors.
For Rotimi, fashion's newfound focus on anti-racism and diversification efforts is promising yet frustrating. "People of color, we're always more of a trend. One season we're here and the other we're not," he says. "[Brands] don't really show a wide range of Black people. There's not one type of Black person — there's so many different ranges," he adds. A quick scroll through Offshore's website reveals a roster of primarily Black and Brown talent, a number of whom don't conform to antiquated size and height standards that many agencies continue to adhere to.
As for brands "posting that performative stuff" (take Instagram's #BlackoutTuesday, for example, an initiative that was intended to show support for Black Lives Matter yet ended up flooding the hashtag and hiding crucial information from protestors and allies), Rotimi believes only time will tell whether their commitment to change is genuine. "It doesn't mean anything until they actually show it and they show it longterm, not just for the last few months of the year," he holds. "I think a lot of people are going to learn from what is going on right now and hopefully employ more models and people of color," he says, adding that hiring Black employees is a crucial step companies must take. In Rotimi's sphere, that means hiring Black casting directors. "I do hope that there are more people of color and Black people in these higher positions that make decisions. If not, things won't change."
In the midst of a cultural moment calling for immediate action, many companies, Offshore included, are still halted by the coronavirus pandemic. Rotimi has taken the time in quarantine to do more research on the industry and check in on his talent. He's also focusing on producing in-house content, beginning with a campaign called "More Than a Face," a documentary-style project allowing viewers to get to know Offshore's models on a personal level. "The models shot themselves, raw moments…whether it's at their home or at a protest," Rotimi explains. "It's basically going to be a video collage with a voiceover of the models kind of talking, introducing themselves, letting us know how they feel, what they've been doing — just getting a deeper dive on the talent."
As two historical moments — the pandemic and the large-scale mobilization of the Black Lives Matter movement in the U.S. — begin to reshape fashion, the modeling industry will undoubtably shift. Offshore and similarly minded agencies, which will likely crop up in the near future, will be on the forefront of a more inclusive, celebratory and ethical sector — hopefully. Until then, Rotimi and his talent will continue to lead the way.