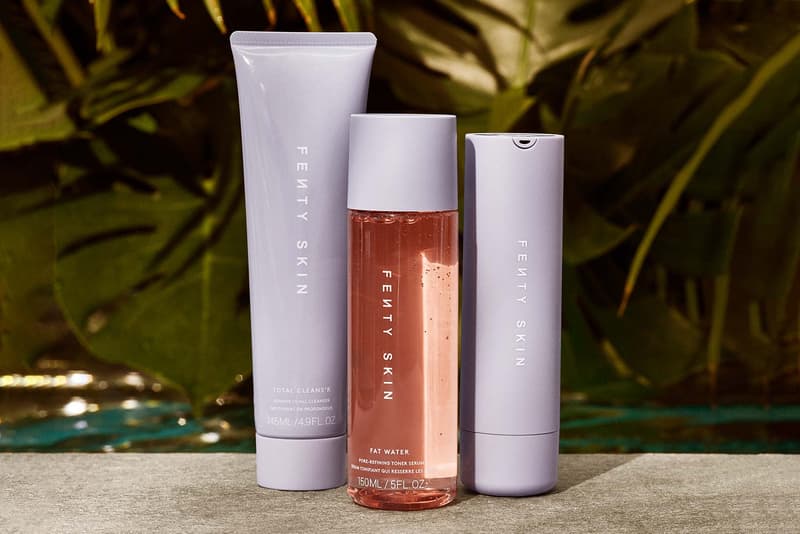 Beauty
Rihanna's Fenty Skin Resells for More Than $400 USD Ahead of Official Launch
The skincare line is slated to debut tomorrow.
Rihanna's Fenty Skin Resells for More Than $400 USD Ahead of Official Launch
The skincare line is slated to debut tomorrow.
While Rihanna revealed the first three products for Fenty Skin earlier this week, social media users have been quick to notice that the skincare label's Start'r range is already being posted on resale platforms for over $400 USD. The cleanser, toner and sunscreen found on the websites seem to come from Early Access users, who have already been able to order the goods starting July 29.
More than 10 listings can be found on eBay by simply searching the beauty brand's name. From single products to bundles, prices go as high as $500 USD – a major contrast with the original prices, which are around $25 USD to $35 USD. "Shout out to Ri for giving me that EARLY Early Access, so I could secure my purchase before the site crashed at midnight," a Twitter user shared, as well as others who confirmed their orders: "Finally got thru the website. Order confirmed. Goodnight."
Fenty Skin's Start'r range will be launching officially on July 31. In case you missed it, watch the label's campaign video featuring Lil Nas X and A$AP Rocky.
Share this article