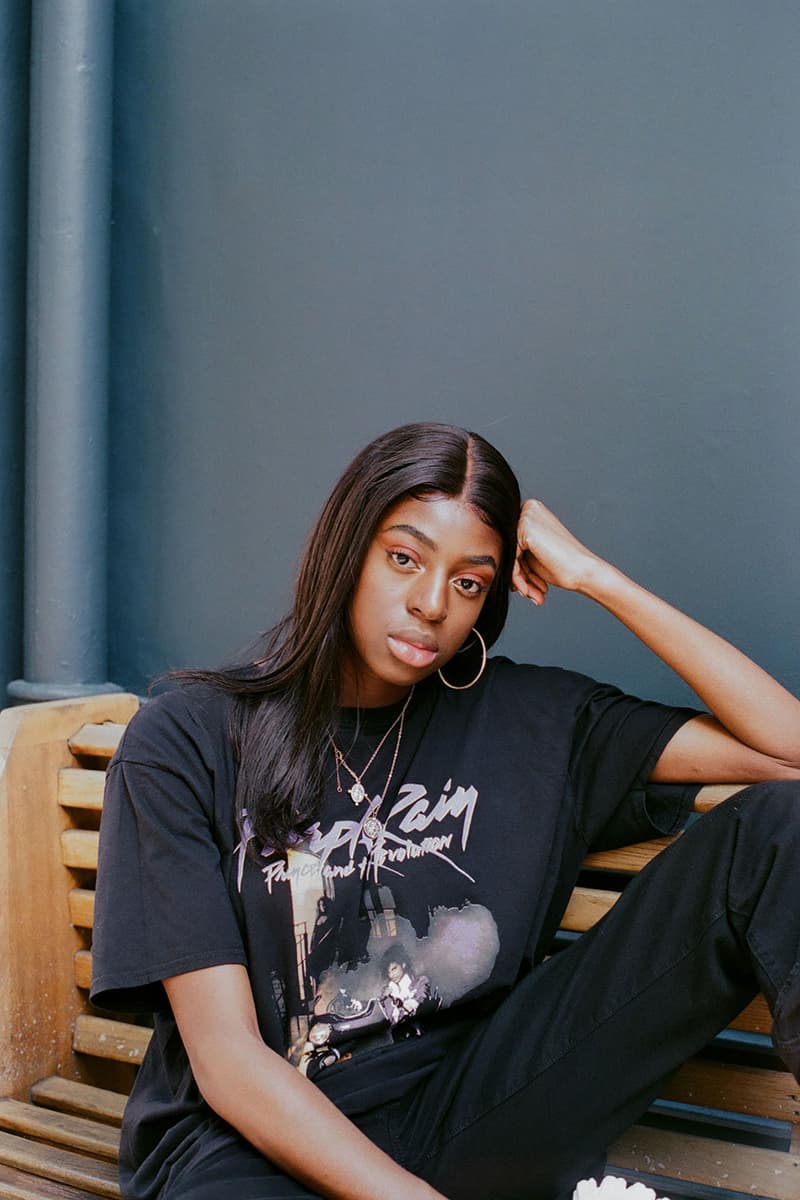 1 of 4
2 of 4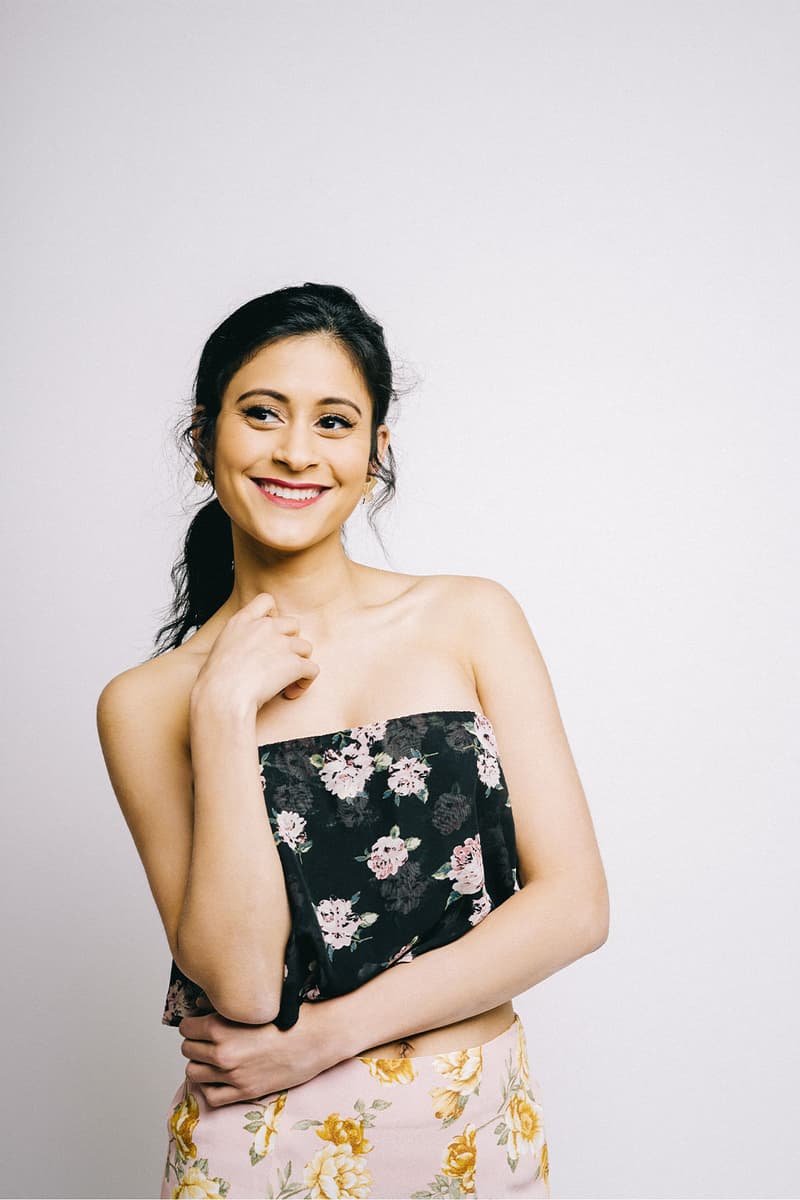 3 of 4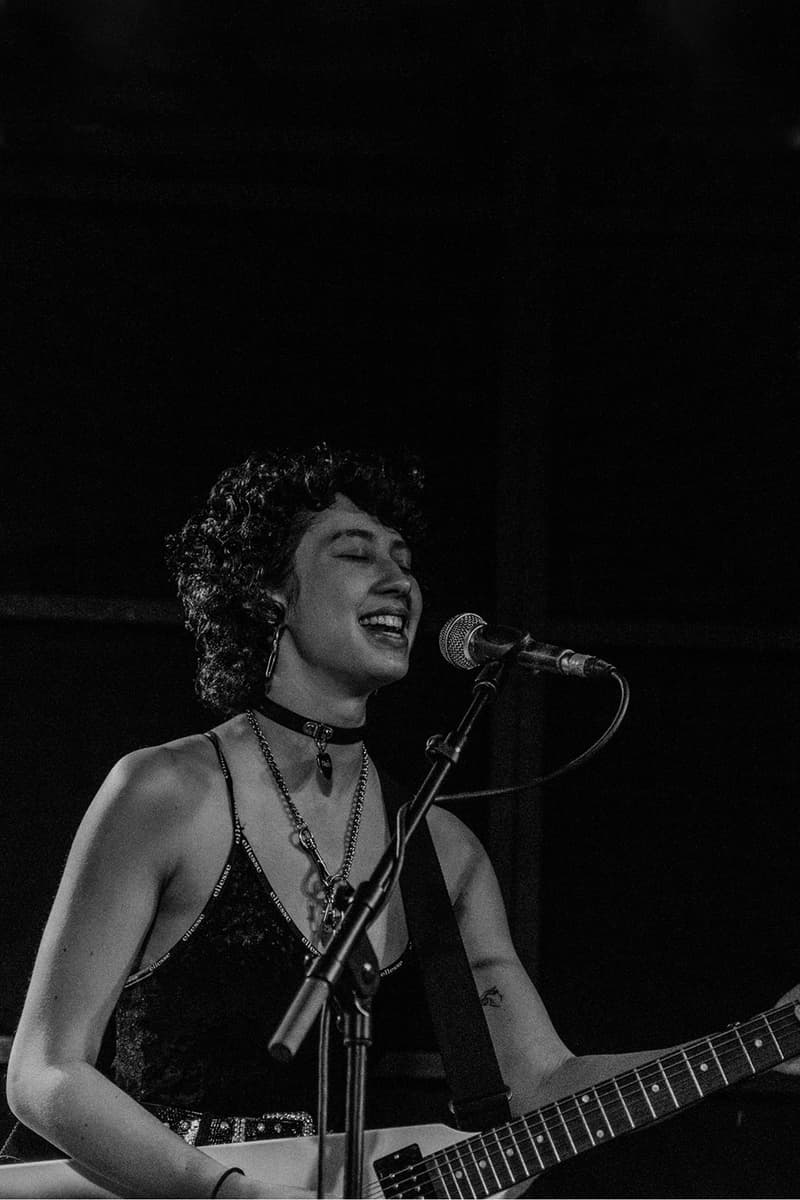 4 of 4
Music
4 Emerging Music Acts on What the TikTok Community Means to Them
Known for their music covers and original sounds, these artists have gone viral on the Gen Z-focused app.
4 Emerging Music Acts on What the TikTok Community Means to Them
Known for their music covers and original sounds, these artists have gone viral on the Gen Z-focused app.
From dalgona coffee to DIY versions of Harry Styles' colorful JW Anderson knit cardigan, TikTok has filled this socially-distanced year with a wide range of viral trends. One of the key aspects of the video-sharing platform, original sounds, has also contributed to pivotal moments in various artists' music careers this year — including BENEE of hit track "Supalonely," and Curtis Roach of "Bored in the House."
With TikTok having become a major stepping stone for many emerging musicians, we spoke to four rising acts — Avenue Beat, Cat Burns, Shuba and Towa Bird — about what the social media app and its community mean to them. Continue reading to get to know the artists.
Nashville-based trio Avenue Beat, the group behind "F2020," created its most viral track out of frustration towards how the year unfolded. The song delivers relatable lines that touch on the ongoing COVID-19 pandemic and Black Lives Matter movement. With a catchy chorus, "Lowkey f*** 2020, still sad, still ain't got no money / I ain't got a watch up on my wrist, I just got some sh*t I gotta fix," the tune passed nine million views in just three days. The track has also seen an official release on platforms like Spotify.
How did the three of you get together to create Avenue Beat?
Sam Savana and I have been friends since we were babies. We grew up in the same hometown of Quincy, Illinois and lived seven minutes from each other. Savana and I started making sh*tty YouTube covers together when we were 14 until one day, Sami commented on one of the videos saying she would totally play piano for us if we ever needed her to. Later, we found out she did not know how to play the piano at all and was dead*ss lying to get in the band. But it totally worked. We've basically been singing together ever since.
What was the development process behind "F2020"? 
Savana "F2020" was born out of me just having the sh*ttiest day ever. I was frustrated, sad and angry and I needed to vent to someone, but I just ended up venting into my microphone. The first verse and chorus literally just spilled out. I wanted the chorus to be a bop, something that made people wanna throw their middle fingers in the air and scream it while driving down the highway with all their friends.
What was the group's initial reaction when "F2020" began going viral? Were you planning on an official release from the very beginning? 
Sami We were definitely not planning on it going viral, or even putting it out really. We knew that a song with that many swear words and the line "my cat died" was a hard sell. We just threw the spaghetti against the wall and it happened to stick. We still don't believe it, since we're always looking at each other like, "WTF is going on, is this as crazy to you as it is to me?"
How do you think being on TikTok has impacted your career? What does the community mean to you? 
Sam Being on TikTok is everything. It has given us the tools to actually impact people in a way that without it, would be close to impossible to do. Through TikTok, some kid in their bedroom can hear a song we wrote and feel like somebody else out there understands the sh*t that they're going through. It's a platform where literally anybody can be successful. It's an equal playing field. We are just three idiots who have been writing songs together for years and releasing songs on TikTok has helped us to be given a voice. We are legit so grateful.
What are some key messages you wish to deliver through your music? 
Sami I guess we just want people to feel understood by giving a voice to our own experiences. We are all going through our own things so there's a lot to talk about. I guess our key message is something like, "Life is sh*t sometimes, but if you can laugh it off and take it in, you'll get through."
Like many, Cat Burns joined TikTok out of boredom. From uploading videos of covers as well as her original music, the UK-based artist has attracted over 500,000 followers on the platform. Most recently, Burns revealed a sneak peek at her new single "Go," with an acoustic version that brought a spike in both her Instagram and Spotify following.
How did you kickstart your career in music? 
I released my first EP Adolescent back in 2016, which was really what accidentally put me on a few influential people's radars.
What motivated you to get on TikTok? What were your initial thoughts on the app? 
I joined essentially out of boredom. Lockdown had just started, I was feeling extremely unmotivated and unsure of what to do moving forward, so I just joined the app almost to have an escape from everything that was going on in my own life.
How has being on TikTok influenced your career and your life in general? 
Being on TikTok completely changed my career. Before it, I had around 5,000 followers on Instagram. I was a complete unknown but since joining, I've connected with so many people all over the world, which has been amazing and I gained over 500,000 followers in three and half months.
What is your favorite thing about TikTok? Which of your videos are you most proud of? 
I love that there are sub-genres within TikTok. You can essentially create anything you want and grow a massive following from it. My favorite video currently is a duet I did with my mom. It's a really sweet video to me because she's always been my biggest supporter.
With your following on TikTok, how do you plan on utilizing this platform in the future? 
Well, the amazing thing about my following is that I can use it essentially as a focus group to know what singles to release and which ones would do better than others. Apart from covers, I also post original teasers, which my audience has really enjoyed so I know it's going to be extremely useful in the future.
Known more commonly by her handle @tiktokbrownchick, Shuba uses her voice to create playful and witty content for her following of more than one million users. An American Idol alum, she often does impressively accurate imitations of musicians like Billie Eilish, Amy Winehouse and Celine Dion.
How did you kickstart your career as a musician?
I've been singing since I was three years old, thanks to the support of my family. I always thought the way to "make it" was to sing really well at a karaoke bar and magically get discovered. When I moved to Chicago and started talking to other artists, I realized there was way more to it. The first step was finding my sound and establishing my vision and identity. I wrote about 40 songs that summer. Most of them sounded like other artists, but I realized that was part of the process. I kept writing, performing everywhere (open mics, charity performances and festivals) and showed up to as many events as possible to meet other creatives and music personnel. I even got as crazy as sneaking into Grammy afterparties to see who I could meet. Through all of these experiences, I realized exactly the artist I was meant to be.
How did you start posting content regularly on TikTok? Why do you think your videos began to go viral?
My friend Nikki was already pretty established on the app and said she'd help me figure out my own TikTok. We started brainstorming ideas together. We were both really into Gary Vee and his motivational videos. Gary kept saying to be consistent about posting three times a day. I really committed to it starting in mid-March. By experimenting and throwing out many ideas to the public, it helped me figure out what people liked the most. I think my videos started going viral because of two things: they were unique, and I knew that the biggest thing for TikTok virality was to keep people watching as long as possible. That's when I started my "When The Voice Doesn't Match The Body" series. I wanted to surprise people with something at the end of my content or grab them immediately from the start with something they hadn't seen before. You don't always just have to follow a trend or use a trending sound to get popular. You can make your own.
How has being on TikTok changed your career?
It has put me on the map for people all around the world. I never caught the YouTube wave and social media felt really intimidating to me. With TikTok, however, I felt like I could show off my personality and my random talents very easily. I love watching what other creators do on the app, and I'm always really inspired after watching my For You Page (FYP). Sometimes, I find something that's so funny, it's like therapy to laugh at the crazy things people come up with. I now have a real community of amazing fans who love and support me across all of my platforms. It started to catch the attention of major record labels and other social media platforms.
Are there any struggles you've experienced during your journey on TikTok?
The biggest struggle was understanding that not every single video has to go viral to mean that it's quality content. It's supposed to be fun and entertaining for you and your followers. If you come in with the energy of trying to go viral, people can sense it from a mile away. I stopped doing videos that did just that, and started creating content I hadn't seen elsewhere. I want to entertain people at the end of the day. Once you let go of the pressure of going viral and just focus on making amazing content, TikTok will support you.
What message do you hope to deliver through the videos you share on the platform?
My biggest message is to always authentically be yourself. Even though many of my videos are imitations of celebrities, I'm always trying to showcase my own creativity in the way that I deliver and perform the songs. Don't focus so much on what others are doing because it will just take time and mental energy away from focusing on the aspects that make you shine and draw people to you. You don't have to be the best at anything. People will love you even more if you just own all your flaws.
What does the TikTok community mean to you?
It's easily my favorite platform right now. There is definitely a fair share of hateful people on every social platform, but TikTok commenters are brutally honest. I respect that a lot. From my experiences so far, the community is very supportive and makes me feel excited to keep putting out content. I love being able to comment back to fans through videos and duetting with them. Other TikTok creators are very supportive as well. It's amazing to connect with different users that end up becoming friends and collaborators.
@towabirdgot a few dms and messages asking for guitar advice !!! ##fyp
Towa Bird is another creative who has been able to navigate through these trying times with music. A guitarist for electro-pop-rock band Cassyette, Bird uploads videos that are simple yet impactful, with most of the clips featuring the artist herself standing in front of the camera with her electric guitar. Her cover of Tame Impala's "The Less I Know The Better" has amassed over two million views. Ever since going viral on TikTok, Bird has even received attention from artists like Willow Smith.
How did you begin your music career? 
I had always had an intrinsic interest in music and sound as a kid. My dad and I would drive around listening to loads different albums, from The Who to The Black Eyed Peas. I took an interest in playing guitar and tried to start taking lessons, but the instructor wasn't interested in teaching me (in retrospect it was probably because I was too young), but I thought "f*ck it" and started teaching myself at age 12. I formed my first band at 14 and we started gigging in bars and venues around Hong Kong. I moved to the UK at 16 to study music and started to build my career here.
What motivated you to start posting on TikTok? 
My friend Cassy showed me the app. We were sitting in a pub and she was showing me these videos of musicians from the U.S. showing off their skills. I think at that point, not many people knew that it was a "thing" in the UK. One evening I was bored and thought "why not," and that first video got half a million views in 24 hours. At the time that was a massive deal for me. The power of TikTok.
What has been the general reaction among your friends and family in regards to your increasing following on TikTok, as well as receiving attention from artists like Willow Smith, Halsey and Tyler, The Creator?
My family has always been super supportive from the beginning. They've helped me talk through everything and they're super cute about it. My housemates have been through it with me as we are all cooped up inside, so shout out to them as well.
What do you think is the key ingredient for an attention-grabbing TikTok account? 
The way that the app is set up is crazy. The ability to go viral with the most obscure content is kinda mad. I guess the key point is to find your niche and just do it. The algorithm will come and scoop you up. Also, keep it short and sweet, us Gen Z can't pay attention for longer than a few seconds.
How has being on TikTok influenced your career and your music? What impact do you think the app has had on the music industry in general?
It has put me in contact with loads of amazing people and helped my network expand more globally, which has made a huge difference in propelling my career forward. I've been able to work with people whom I never thought I'd have the opportunity to do so. Social media makes the world feel small.
I think the app has had a massive impact on the music industry, especially at the moment, when we are unable to go to bars, events and shows. The way that we are consuming new music is primarily through social media. If you check out the music charts, a lot of the songs are those that got big on TikTok. If you listen to the radio, you'll hear songs that went viral on TikTok. If you wanna know what song is gonna pop off next, just check Charli D'Amelio's feed.