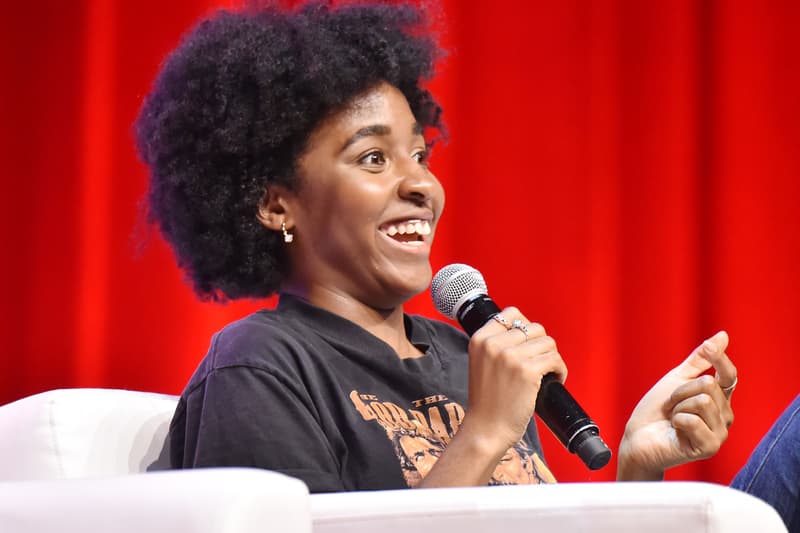 Film & TV
Ayo Edebiri Replaces Jenny Slate on 'Big Mouth'
Two months after Slate apologized for voicing a Black character.
Ayo Edebiri Replaces Jenny Slate on 'Big Mouth'
Two months after Slate apologized for voicing a Black character.
Netflix's Big Mouth has re-cast character Missy two months after Jenny Slate announced she would exit the show over concerns surrounding her decision to voice a Black character as a white actor. The streaming platform has replaced Slate with Ayo Edebiri, the co-host of podcast Iconography and writer on NBC's Sunnyside. Edebiri is also a co-producer on Tina Fey's upcoming Netflix series Mulligan, as well as a writer and actor on the second season of Apple TV's Dickinson.
Though Slate will voice Missy throughout the majority of Big Mouth's fourth season, Edebiri steps in for the penultimate and final episodes and will continue the role for subsequent seasons. She will also serve as a writer on the fifth season of the show. "I was definitely a very uncomfortable child, so I think the show speaks to that and a lot of those feelings, which still resonate with me as an adult," Edebiri told Variety.
Big Mouth co-creator Nick Kroll added that having a Black actor voicing Missy will allow the character to develop and explore her Blackness, as well as "tell more nuanced stories" regarding her identity. "It's about Missy's continued evolution as a person — that she has all of these different parts of who she is. There's the sidelines Missy and the more sexually adventurous Missy, mirror Missy, and then also this Missy that she's been discovering [in Season 4] through hanging out with her cousins and really taking a look at her Black identity," Kroll said.
Share this article