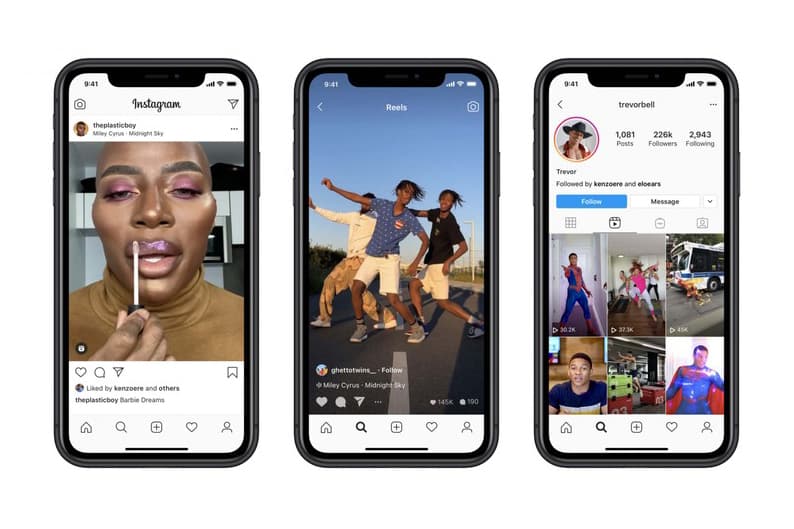 Tech
Instagram Launches New Video-Based "Reels" Feature
"A big part of the future of entertainment on Instagram."
Instagram Launches New Video-Based "Reels" Feature
"A big part of the future of entertainment on Instagram."
Social media platform Instagram has been launching a handful of new features throughout the year, most recently confirming the plans to add video-based "Reels" function to the app. Now, the feature is finally available in over 50 countries.
"Reels: A new way for anyone to create and discover short, entertaining videos," is how Instagram describes the new feature, adding that users can make 15-second videos using editing tools, effects and music, to be shared on stories and through DM. "We can't wait to see how our community gets creative with Reels and are excited to discover + break a whole new generation of Instagram talent."
The rise in video-based content has been significant following the rise of TikTok and its influential creators, and as the platform is currently surrounded by controversy with potential rumors of banning, Instagram will fill the void. It remains to see if Reels will become a massive success for the platforms +1 billion users.
To use Reels, simply make sure you've got the latest version of Instagram downloaded, and select Reels at the bottom of the Instagram camera in-app.
---
Share this article