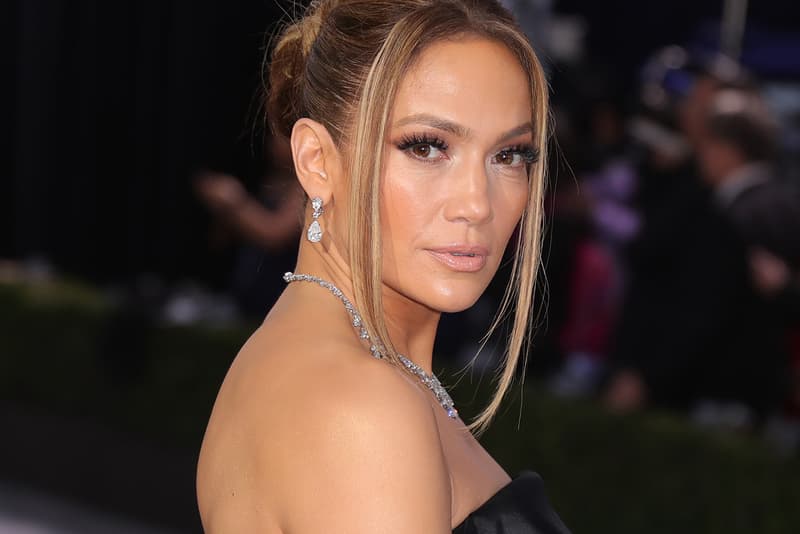 JLo Beauty Has an Official Launch Date
"I can't wait to share my skincare secrets with you."
UPDATE (November 16, 2020): JLo beauty, the eponymous cosmetics brand of Jennifer Lopez, has got an official launch date.
On Sunday, the pop star took to Instagram to give fans an update on her much anticipated beauty brand. "This isn't just a passion project, it's a 30-year dream," Lopez writes in the caption of an empowering teaser video. "I can't wait to share my skincare secrets with you!"
It continues to remain a mystery what products the brand will actually be launching with. Judging from the promotional material that has been unveiled — all of which seems to highlight the glowy, youthful appearance of the 51-year-old singer's visage — the brand has likely developed a line of skincare products, or makeup that is infused with skincare. "Now, your glow has no expiration date," one of the brand's tag lines reads.
JLo Beauty will become available to shop on January 1, 2021. You can sign up now online to get early access as soon as December 8.
---
ORIGINAL STORY (August 25, 2020): For those who follow Jennifer Lopez or her makeup artist Mary Phillips on social media, you will have probably seen the cryptic posts hinting at the launch of a beauty brand over the past week. Following much speculation among fans, JLo has confirmed in an Instagram post that her namesake cosmetics brand is "coming soon."
The latest celebrity to create a beauty brand, the singer actually filed the trademark for JLo Beauty last December. According to Allure, the filing covers a wide range of skincare products — think moisturizers, cleansers, face creams and many more. Judging from the selfie-style teasers that the international superstar has shared, however, it looks like the forthcoming beauty brand may include makeup products such as bronzers, eyeshadows and highlighters as well.
Details of the brand's official release date and product offering are still sparse at the moment, so stay tuned.
Share this article