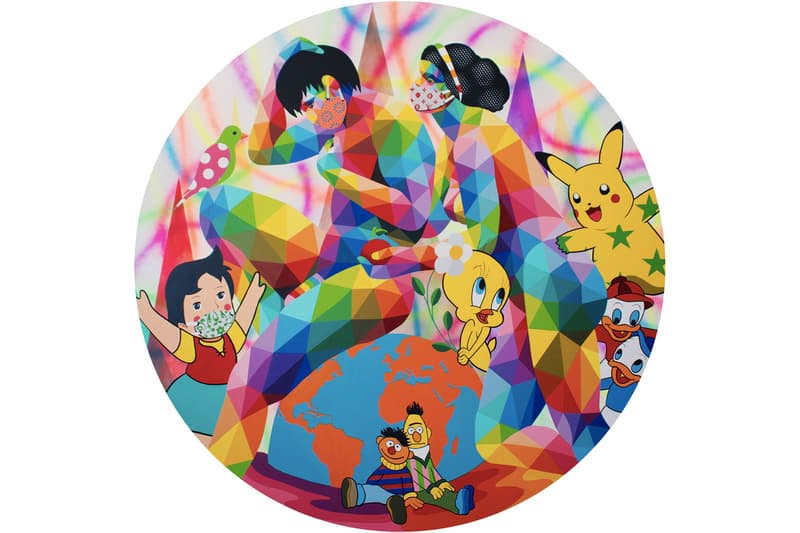 1 of 5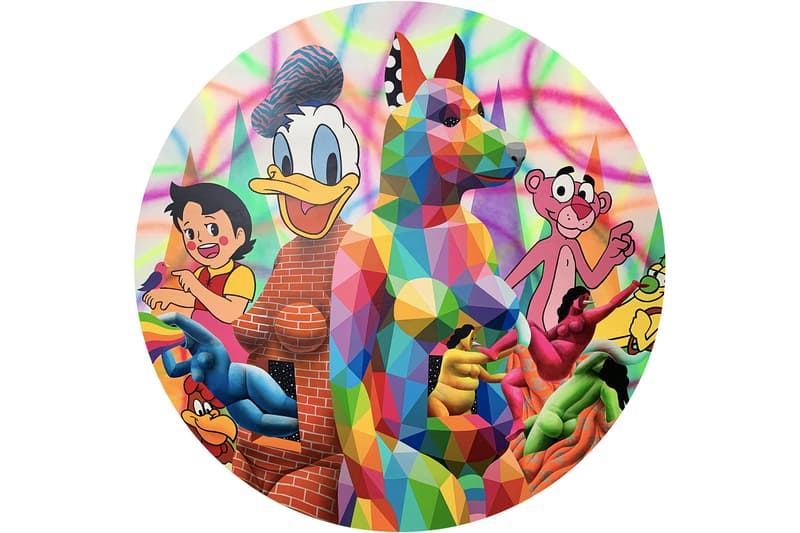 2 of 5
3 of 5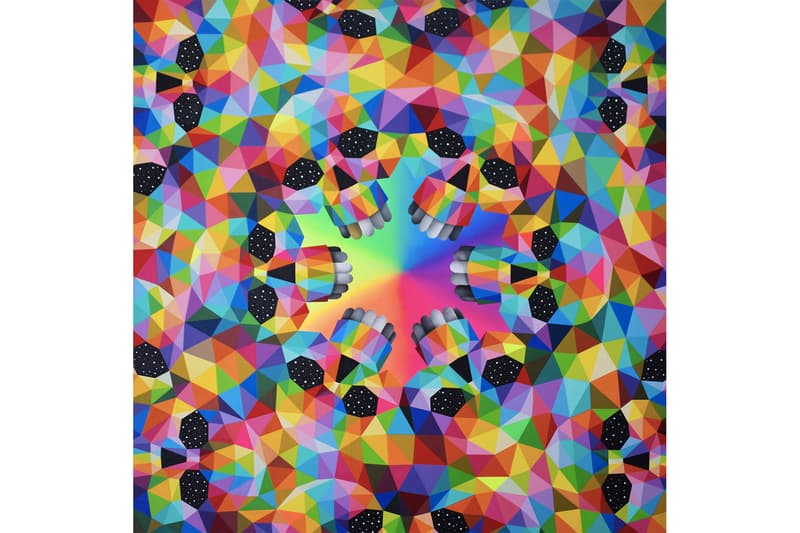 4 of 5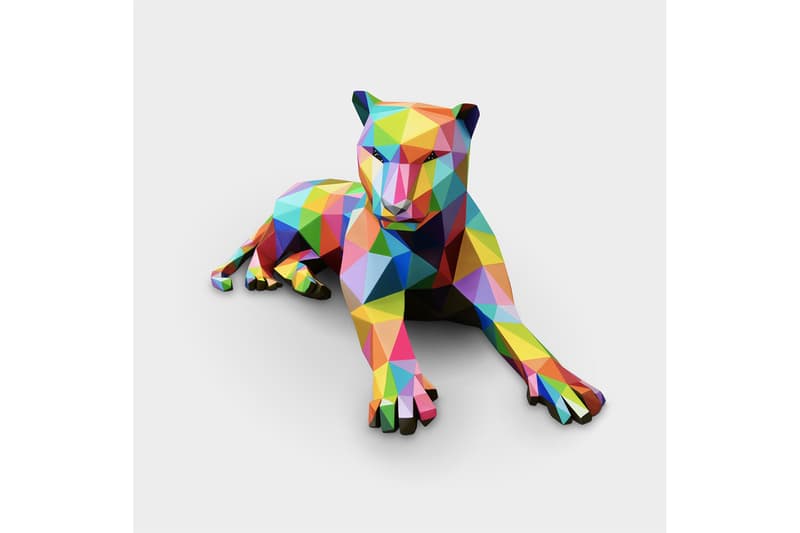 5 of 5
Art
Spanish Artist Okuda San Miguel to Show Solo Exhibition 'The New Digital Love' in LA
With works featuring new techniques inspired by quarantine life.
Spanish Artist Okuda San Miguel to Show Solo Exhibition 'The New Digital Love' in LA
With works featuring new techniques inspired by quarantine life.
Known for his works featuring vibrant hues, Spanish artist Okuda San Miguel will be showing a solo exhibition later this month at LA's Corey Helford Gallery. Titled The New Digital Love, the latest from the painter and sculptor will feature new works created during self-isolation.
"This exhibition arises from the emergency situation and confinement we're all experiencing. During this period, we have been given time to reflect on our lives and to consider a new way of behaving," Okuda shared in a press release. "When I was first faced with creating work during this period of confinement, I realized that, in this new context, new icons, characters and elements were appearing. This was the result of this unexpected new reality forcing me to react," he further explained. "In these works, you'll find random, unknown characters alongside familiar ones (from the present and the past, real and imaginary) and alongside memories and nostalgic references to cartoons and toys from my childhood, all together, on the same level."
Boasting vivid colors on enamel paintings, sculpture and tapestry, the show will feature both the artist's iconic pieces, as well as new works. Through Okuda's latest creations, visitors will be able to enjoy new techniques including carefree strokes that are reminiscent of the creative's early career in street art. Overall, the exhibition will portray Okuda's "re-encounter with the past that looks to the new present." With Okuda known to be inspired by artists like El Bosco, Rene Magritte, and Takashi Murakami, the exhibit is expected to be a continuation of the Pop-Surrealist artist's eye-catching aesthetic.
The New Digital Love is slated to commence on August 22, running through September 26.
Corey Helford Gallery
571 S Anderson St #1
Los Angeles, CA 90033
---
Share this article