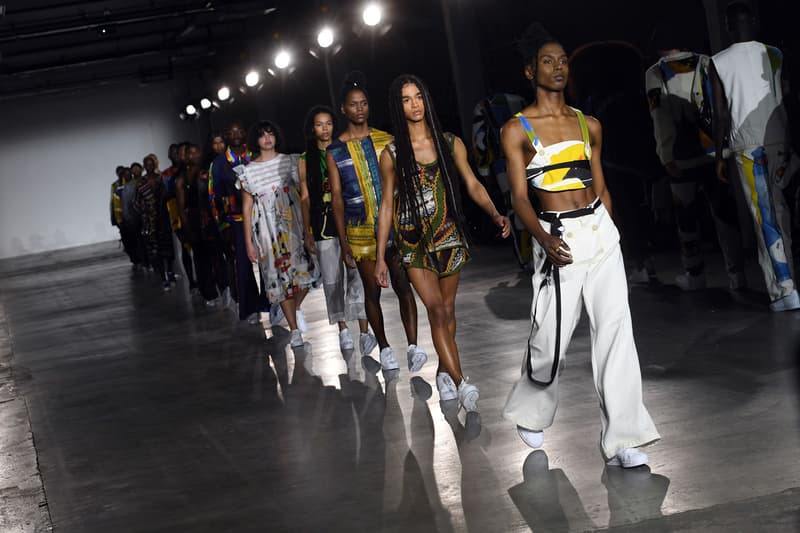 How Creative Industries Can Break Down Barriers for People of Color
Starting with diversity and inclusivity across all fronts.
In today's modern era, Black and brown creative professionals are still fighting to receive credit for their work that's often stolen or appropriated, and to take up space in places that were never built for them to enter. The absence of people of color which has permeated in the arts for years has forced many Black and brown communities to view their heritage through a white, Western lens. Worldwide museums have also come under fire for the misrepresentation of artifacts looted during colonialism as many nations are demanding these items back.
Top artists and designers have been accused of cultural appropriation, including Damien Hirst whose Treasures from the Wreck of the Unbelievable features golden heads that replicated the ancient sculptures created by African artists from Ile-Ife Nigeria. In 2016, Marc Jacobs caused outrage for staging a runway show that featured a cast of nearly all-white models sporting dreadlocks, a religious and spiritual practice that is still banned in public places to this day. The lack of diversity and inclusivity within industries like fashion has forced high-ranking executives to examine their company practices.
"Bigger corporations and institutions need to look at diversity and inclusion across their recruitment processes as well as on their teams, boards and committees. This is something we're currently doing at the British Fashion Council," says Caroline Rush, the Chief Executive of the British Fashion Council. "The need for change is urgent. And while diversity in the industry has improved, there are still many systemic barriers that need to be broken down to ensure the industry is open to everyone," she continues.
At all levels, from corporate structures to fashion brands to ateliers, employing people of color is vital for the evolution and progression of creative industries. Designers like Alejandra Alonso Rojas, who is based in New York, has been using her platform to question the very industry she works in. "The current system isn't balanced and it's even more difficult [to break into the industry] if you're from a marginalized community or don't have financial support," Rojas says.
Across famed fashion houses, nepotism has also been a key factor in the lack of diversity, as those who are in executive positions tend to hire students who have attended prominent schools, leaving no room for Black and brown creatives to enter into new spaces in the industry.
For designer Batsheva Hay, much of her design process and innovative takes on fashion directly stem from her exposure to Orthodox Jewish communities that make up a portion of Brooklyn, New York. "It's so important to have diverse perspectives throughout the entire design process. Organizations need to make their hiring pools diverse, and they must question who is making the entire image and ensuring multiple voices from multiple perspectives are being heard," Hay says.
Now more than ever, the fashion industry needs to make amends for its wrongdoings and the damage it has caused to marginalized communities. With emphasis placed on radical change and the need for inclusivity and diversity across all fronts, will ultimately help to revolutionize the industry and make way for a new generation of Black and brown trailblazers.
---
Born and raised in Edinburgh, Scottish supermodel Eunice Olumide is an art curator, social justice campaigner and author. Famed for her activism, sustainability work and meticulous exhibitions, she was awarded the prestigious title of V&A Design Champion in 2018 as well as an MBE for Broadcasting, Arts and Charity in 2017. You can connect with Olumide on Instagram.