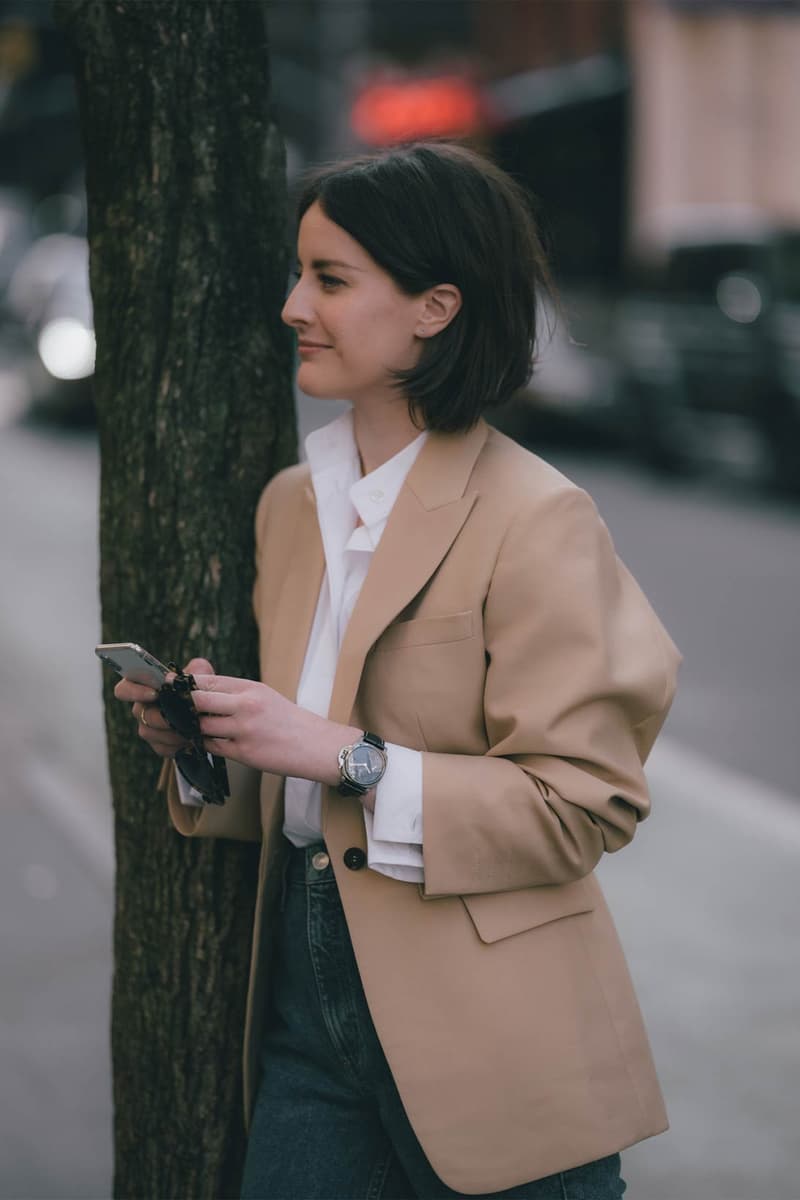 How to Buy a Vintage Watch, According to an Expert
Cara Barrett of HODINKEE weighs in on the dos and don'ts of starting your own collection.
Fashion
How to Buy a Vintage Watch, According to an Expert
Cara Barrett of HODINKEE weighs in on the dos and don'ts of starting your own collection.
Vintage watch collecting is something not most are accustomed to due to the fact that extensive research is required in order to acquire quality and authentic pieces. Like any kind of hobby, it is essential to have enough background knowledge of what you're going to invest your time and money into. If you've been thinking about starting your own vintage watch collection, we spoke with Cara Barrett, Editor/Manager of Special Projects of New York City-based watch website HODINKEE, who shares her expert advice on how to buy a vintage watch.
For those who aren't familiar, the term "vintage" mostly applies to models that were made before the '90s. In the past, collectors interested in purchasing a vintage style would have to connect with legitimate dealers or attend special auctions to get their hands on their desired model. Recently, however, buying one online has become the new norm as more reputable websites have been transparent with the pros and cons of their inventory.
From learning how to detect if a seller is reliable to what her top picks are for beginners, read our interview with Barrett below who talks about everything you need to know about this hobby.
If someone is planning to purchase a vintage watch online, what should they do or ask to confirm the authenticity and condition of a watch? What about buying in person?
Buying a watch online is a relatively new phenomenon. Historically, most people have bought vintage pieces from dealers or at auctions. However, now there are many trustworthy e-commerce sites that you can purchase from that will highlight not only what is great about their inventory but also what is not so great.
When shopping for any vintage watch, the key things you should be looking for are originality and condition. It is always better to pay a premium for a watch that is in its original condition. This means things like the hands, crowns or bracelets aren't replaced (or are period-correct), and the dials have not been refinished.
You can see the condition and authenticity of the watch by studying the pictures provided – I find in-focus iPhone photos to be the best as they show what the watch actually looks like. The same goes for in-person, but I would advise you to bring a loupe.
Do you have any tips for detecting fakes?
In the vintage market, there aren't so many "fakes" but more of "franken-watches," which means that a watch may look correct but it is actually made up of a series of parts from that same watch. It was not born that way. Detecting these and any fraudulent watch really requires an expert eye, so I advise you to always work with a dealer you trust and do your own research online by reading watch-specific websites and forums. After a while, you start to get a sense for when something is off, like a misaligned Rolex stamp (which would never happen to a Rolex) or lume plots on a '50s watch that shine as if they were brand new (meaning, the watch has been re-lumed).
With the amount of dealers on the market, how can one determine a reliable seller?
Word of mouth, a strong Instagram following and overall knowledge of the market. Also, a good dealer is never a pushy one and will always take back a purchase if ever you find out it is not original or as described.
What are some resources for finding the market value of a vintage watch?
eBay, auction houses and online stores that list their prices.
When it comes to investing in one's desired model, what are some materials or design elements to avoid in order to get your money's worth?
Classic designs made with classic materials by known brands always hold their value over more quirky designs. Also, it's a plus to buy a watch either from the original owner or if it has a known provenance.
What tools or accessories would help with buying vintage watches?
A blacklight to test for new or uneven lume.
A loupe to see things up close.
A strap changing tool to remove a bracelet/strap to see the reference and serial numbers between the lugs.
A hand-size squishy rubber ball to remove the case back and check the movement.
Can you share with us how you maintain your watches and do you have a specific way to store them? What are the dos and don'ts?
I recommend storing your watches in leather watch rolls if you don't have a safe, but one thing you should never do is lay a watch on its crown side as it will bend the winding stem. My biggest piece of advice is don't fear your watches. Wear them. They are meant to be worn.
When it comes to vintage watches, do you have any recommendations for getting parts or servicing?
Every vintage watch will need servicing at some point – whether it's a complete overhaul or the movement just needs to be adjusted for accuracy. It's part of the charm. You will need to find a local watch repairman with a good reputation as many brands that still stand today don't always repair their vintage models. My biggest piece of advice is don't let them replace anything other than the crystal or movement parts, it will devalue your watch.
What are the top brands that are popular among women and why?
I think women have the most options when it comes to watches. They can wear anything from a tool watch to a jewelry watch. However, some of the most popular brands I have seen on women include Rolex, Cartier, Bulgari and Patek Philippe.
What are some up-and-coming vintage watch trends to look out for?
The wonderful thing about vintage watches is you can make your own trend because what is old can be new again. That said, watches that I think people should be buying right now are ones from the '90s, which are typically not considered vintage at all – vintage actually refers to pre-'90s watches. Also, gold watches are having a moment, mostly due to the fact that steel sport watches (i.e. the Rolex Submariner, the Patek Philippe Ref. 5711 and the Audemars Piguet Royal Oak) are impossible to get and have become the new status symbol. My advice to everyone is to buy what you love. You're going to be wearing it, after all.
Top five vintage models to start out with:
Share this article