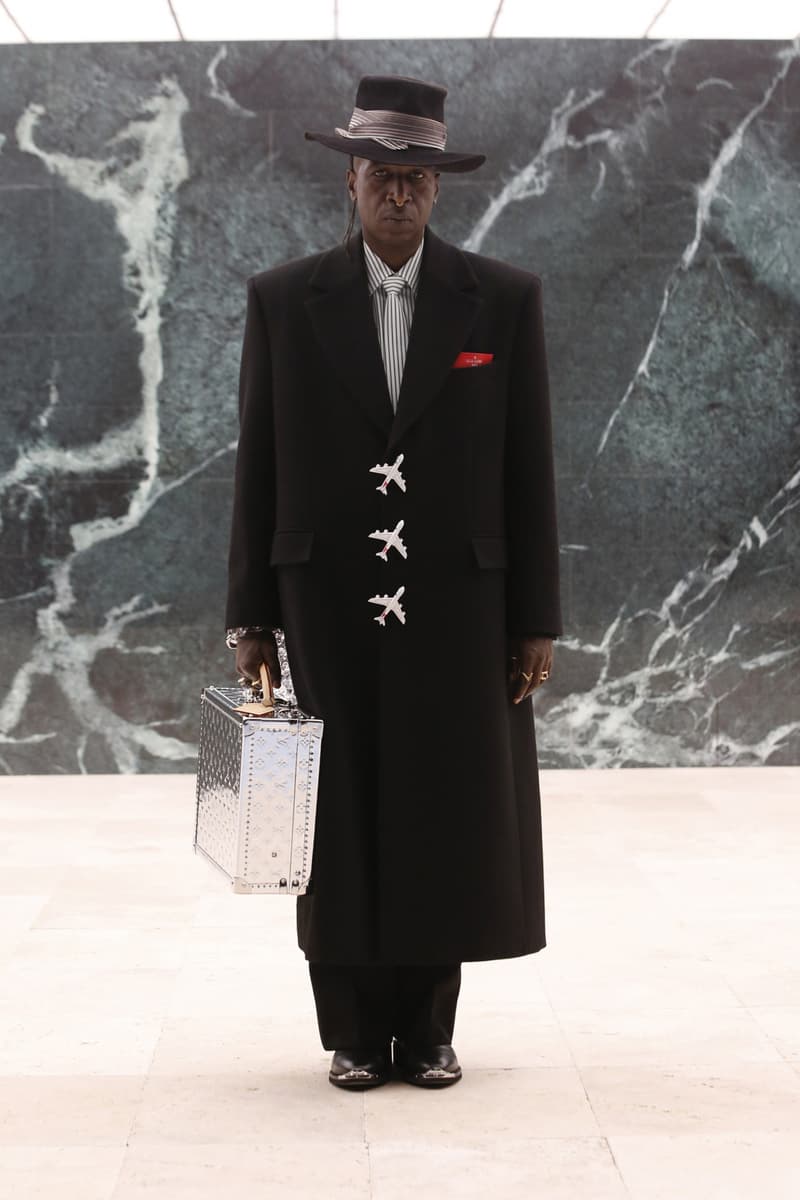 1 of 70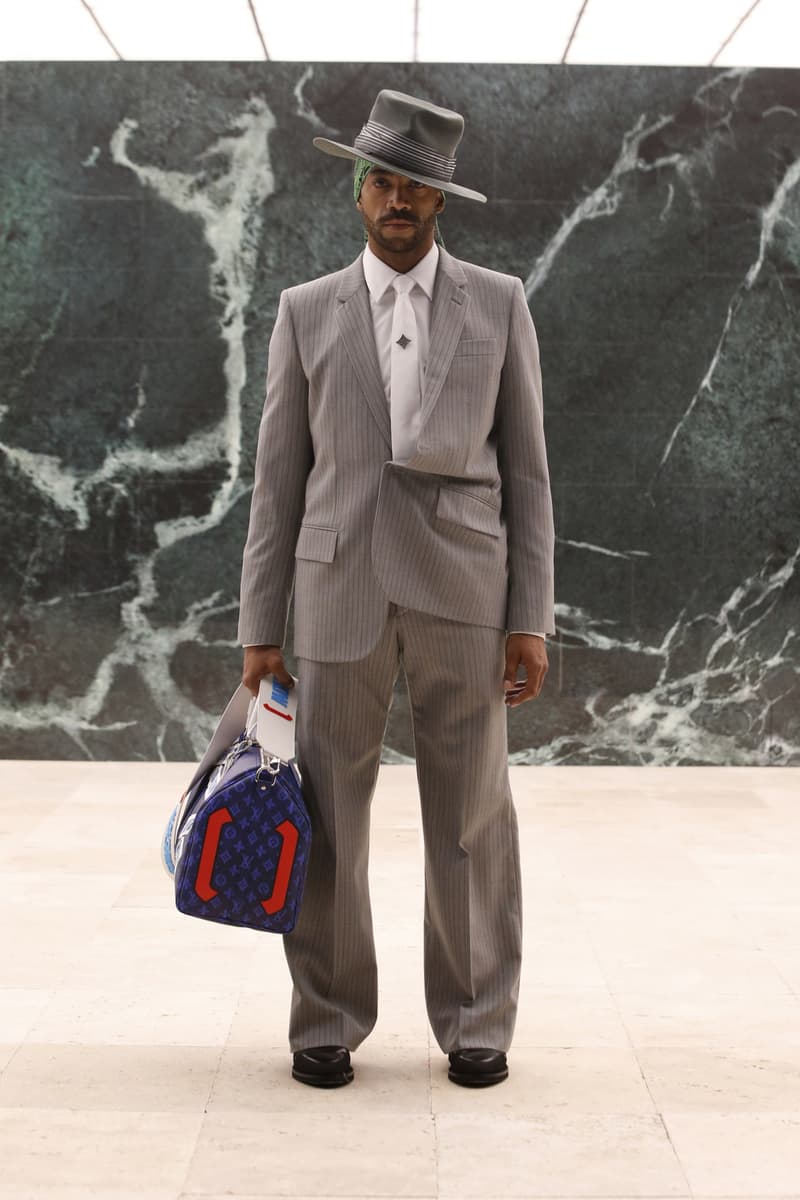 2 of 70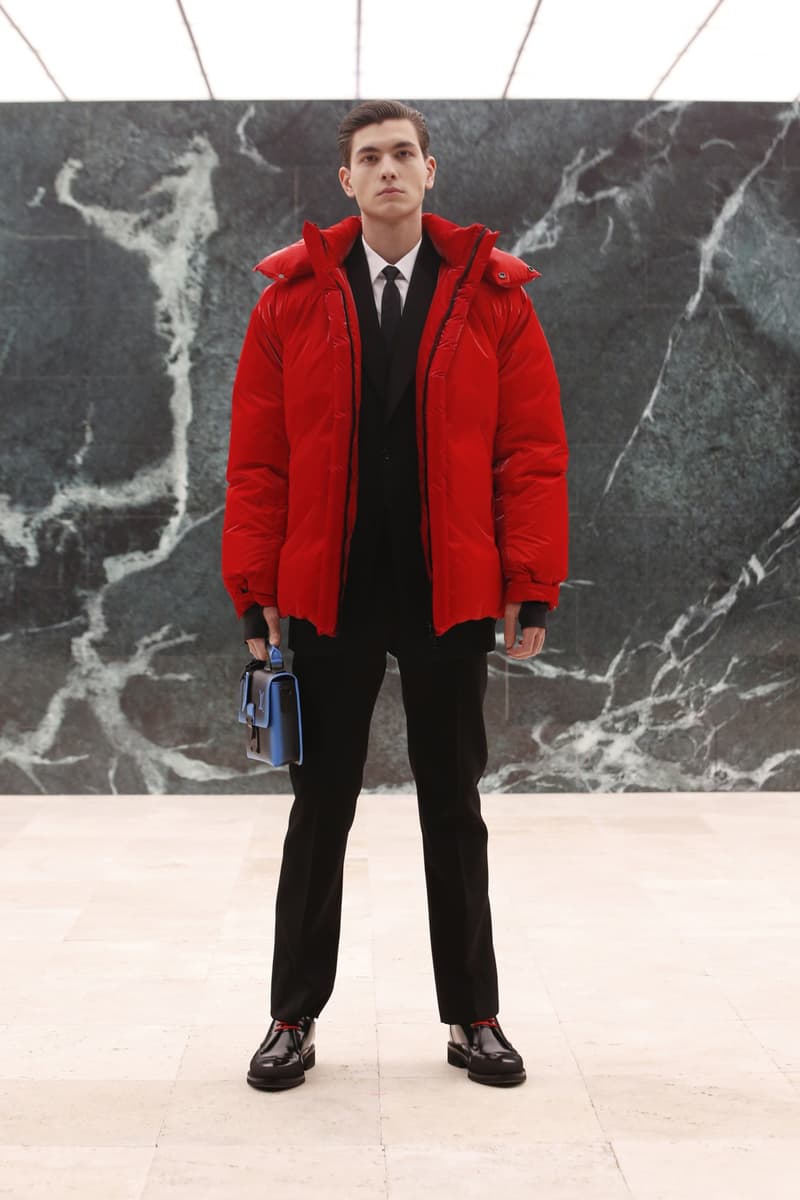 3 of 70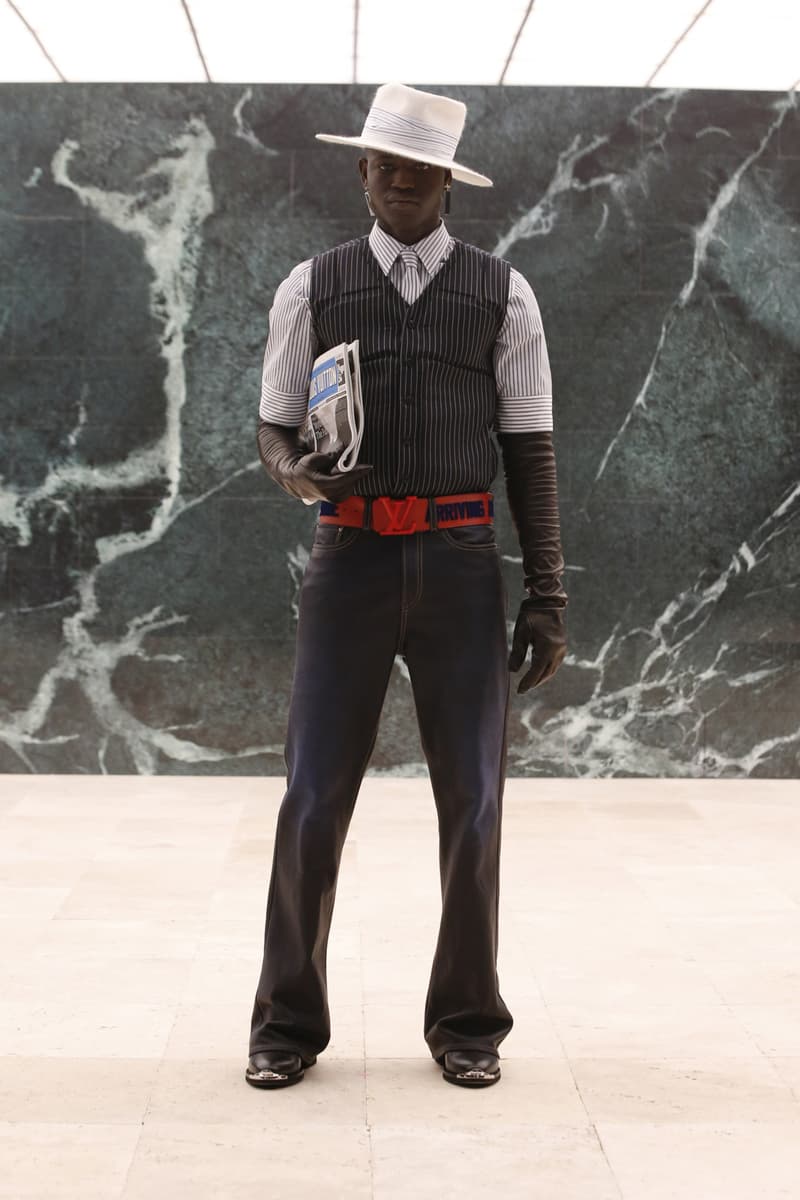 4 of 70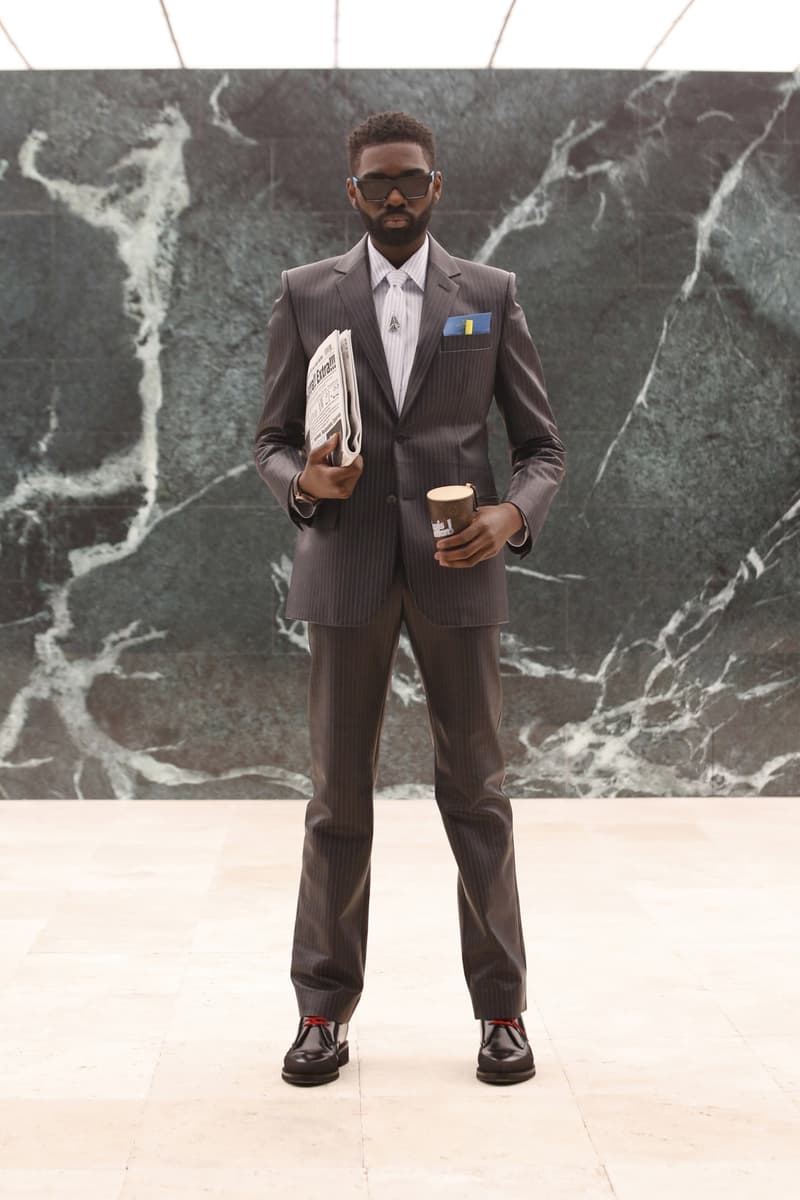 5 of 70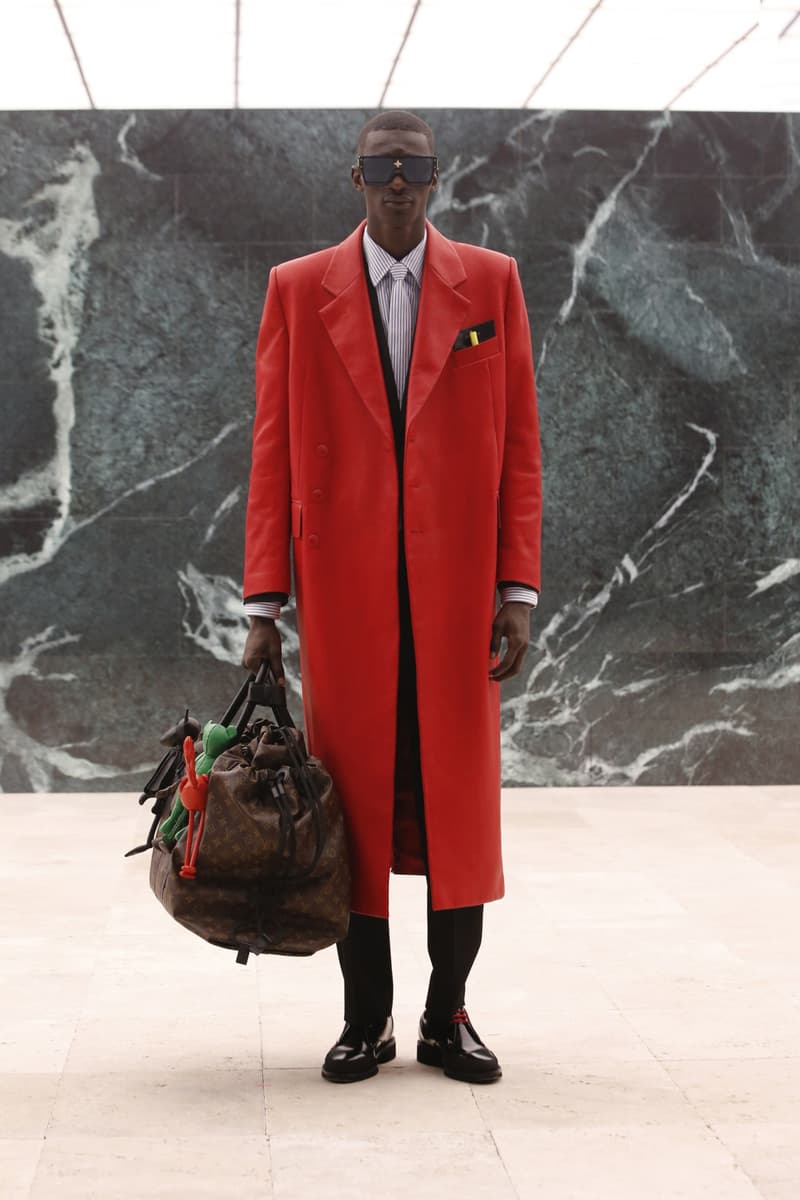 6 of 70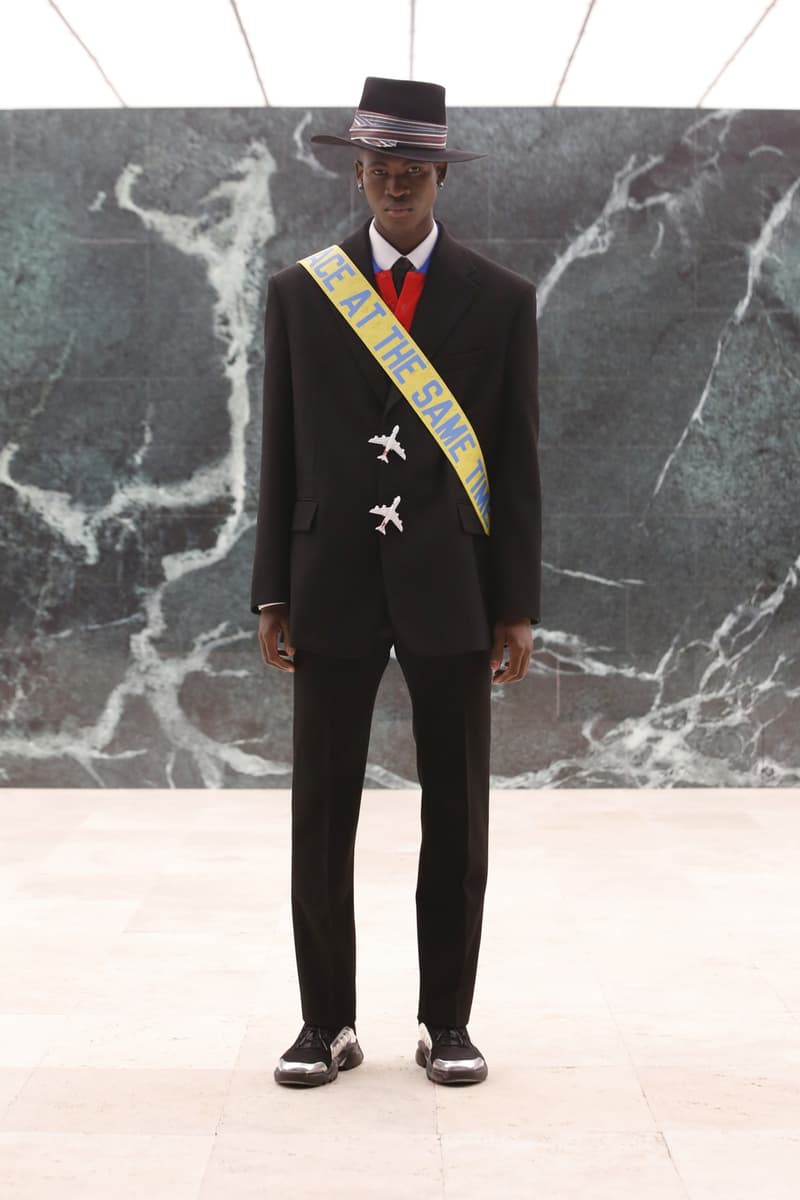 7 of 70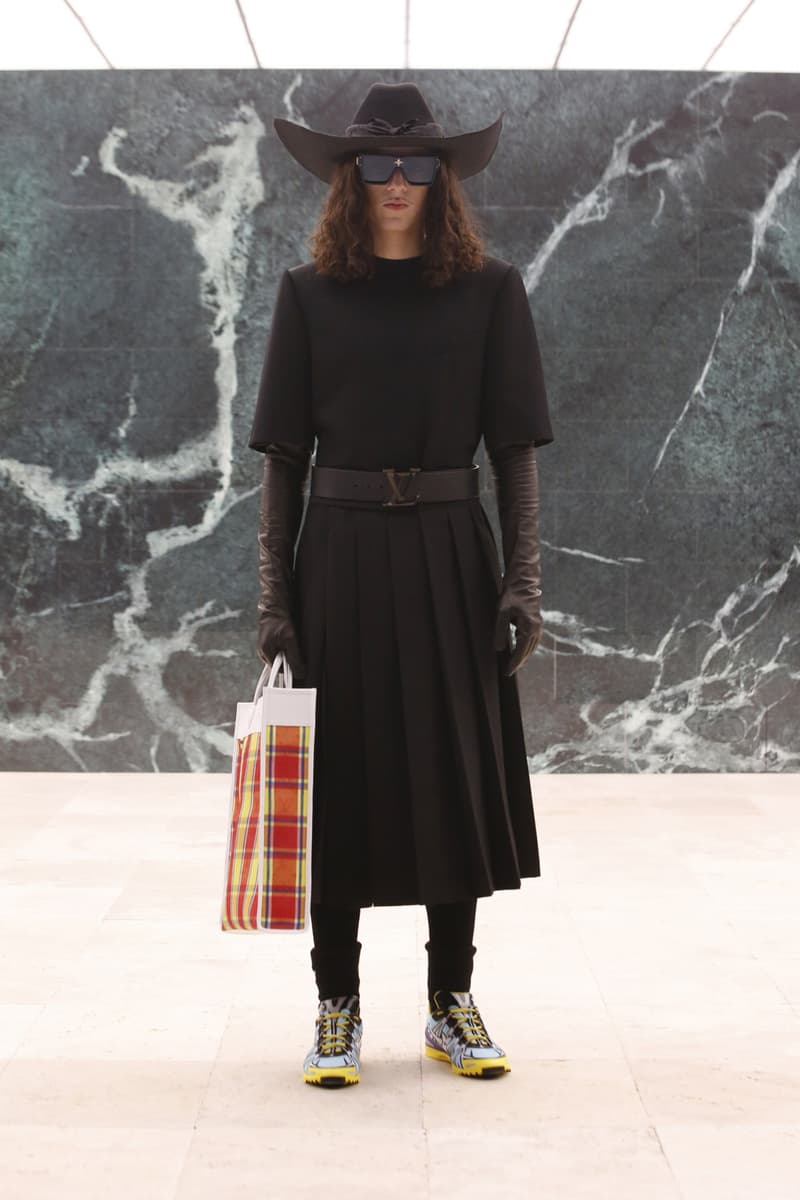 8 of 70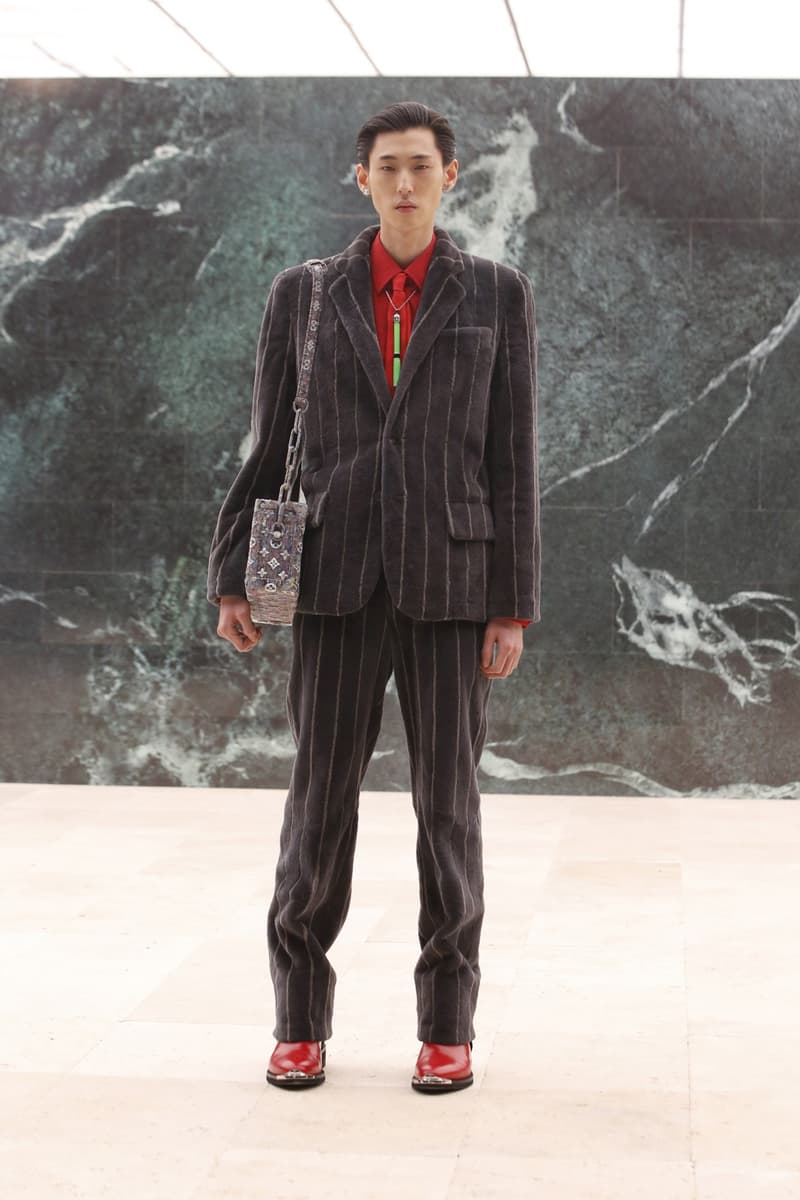 9 of 70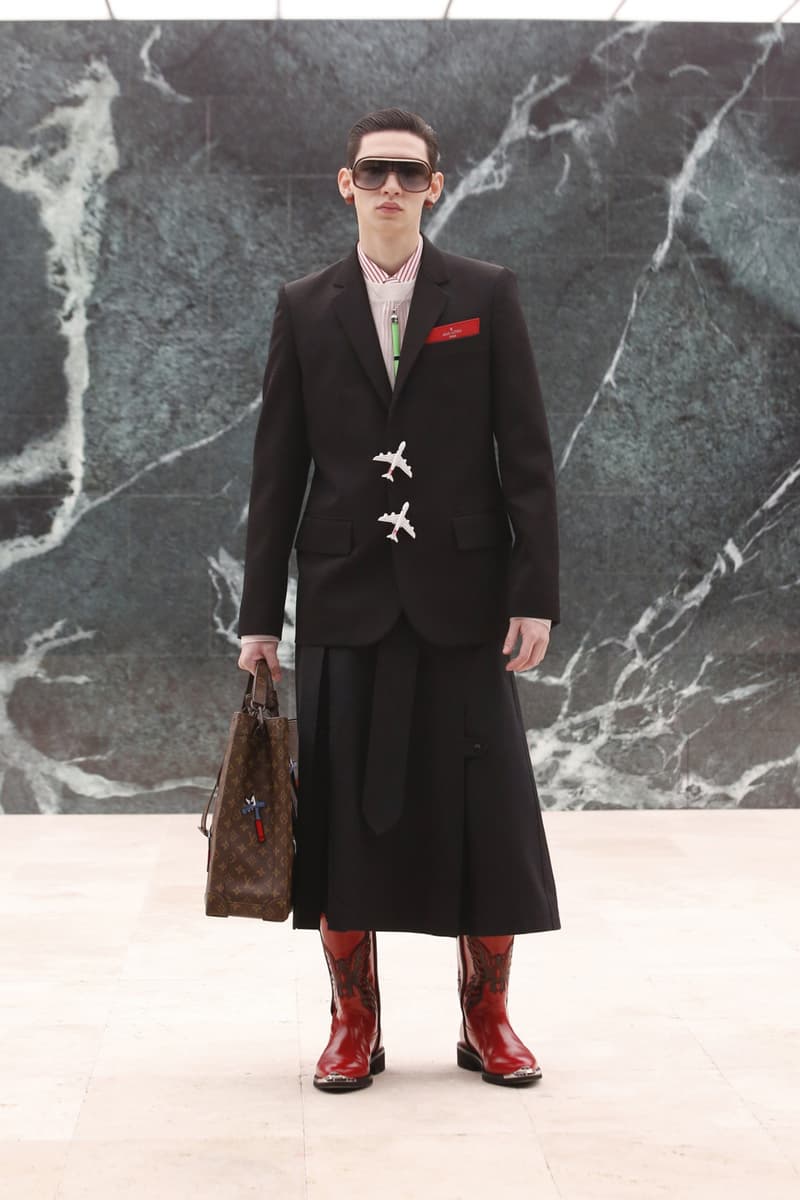 10 of 70
11 of 70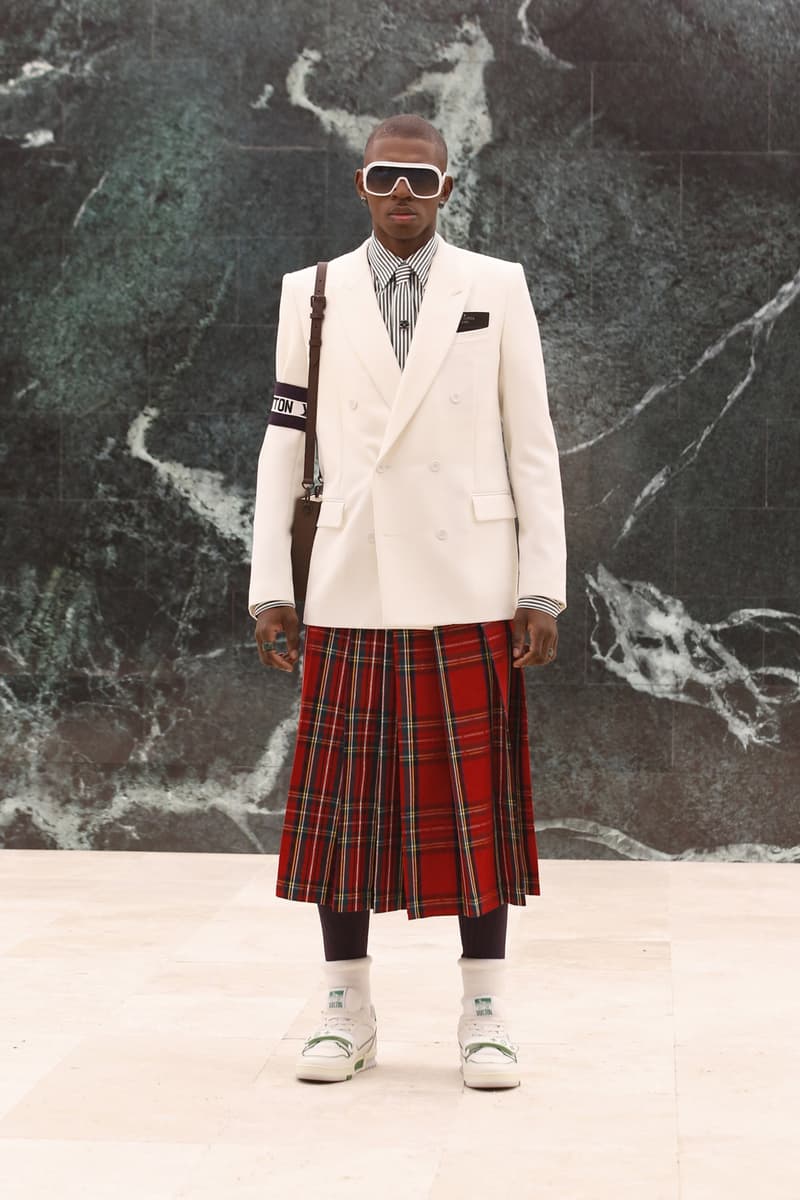 12 of 70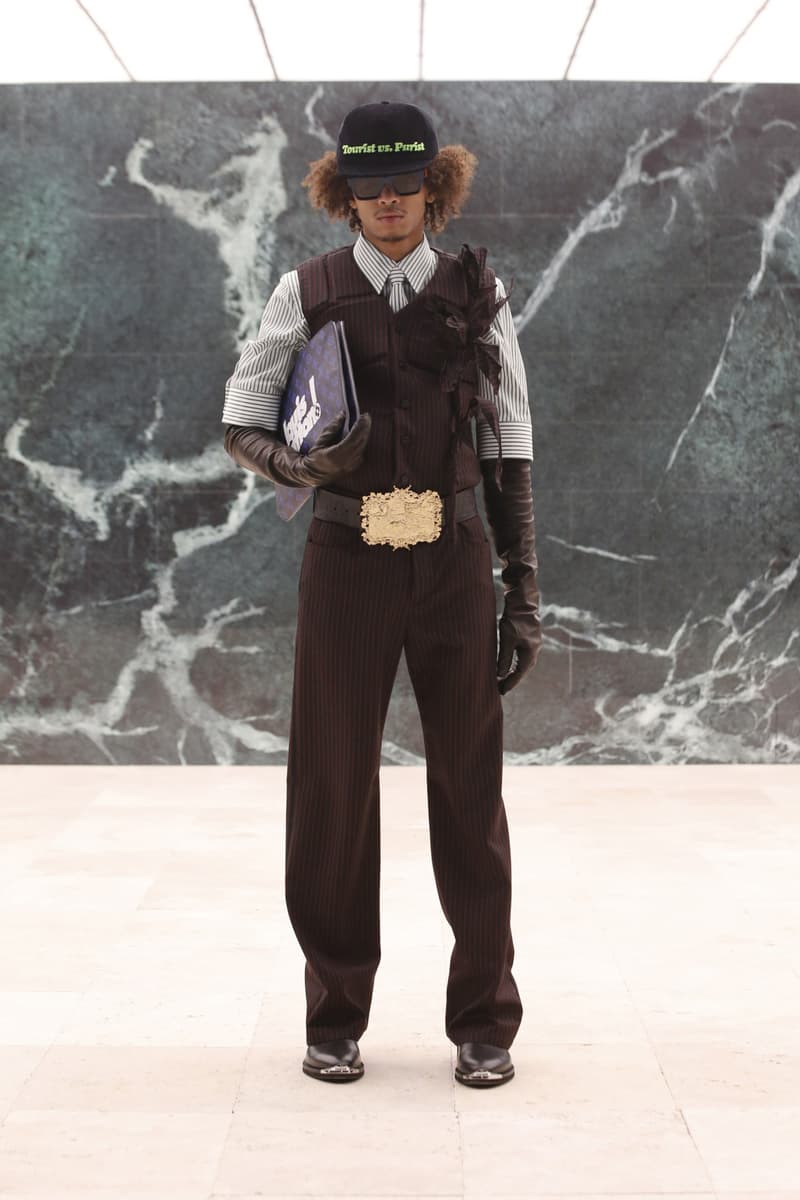 13 of 70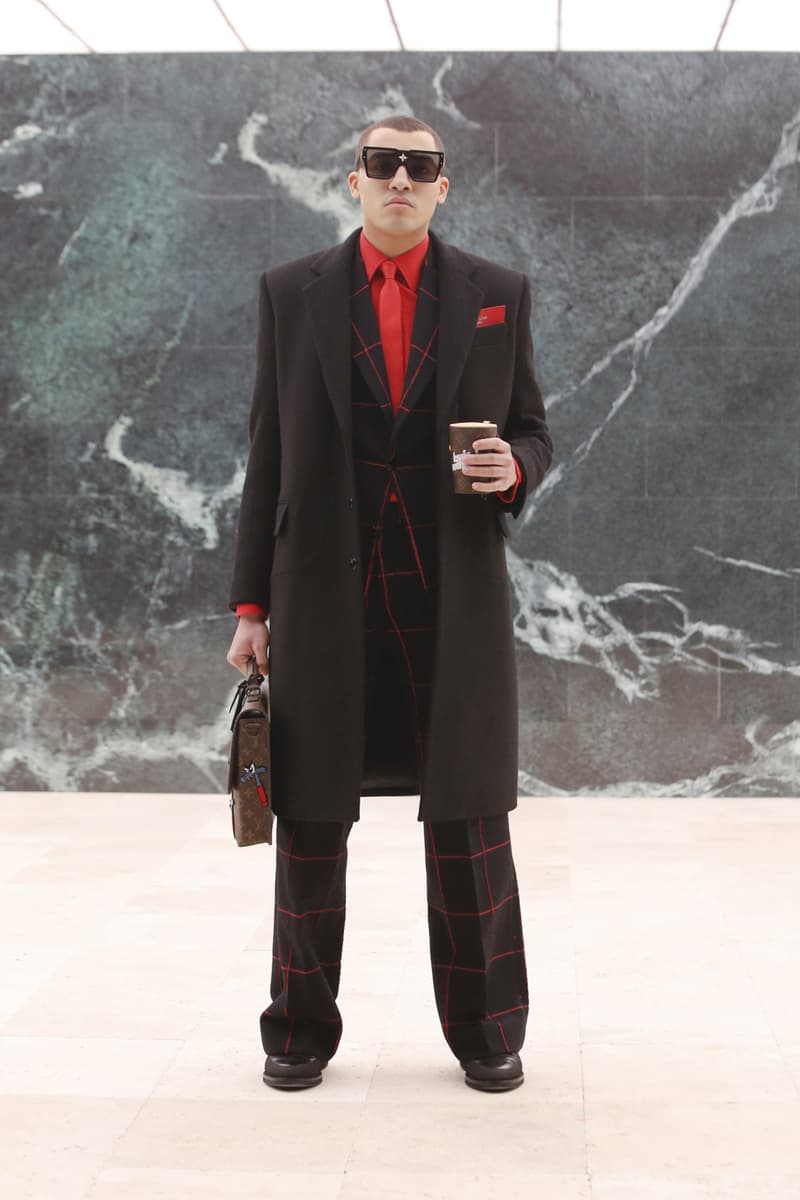 14 of 70
15 of 70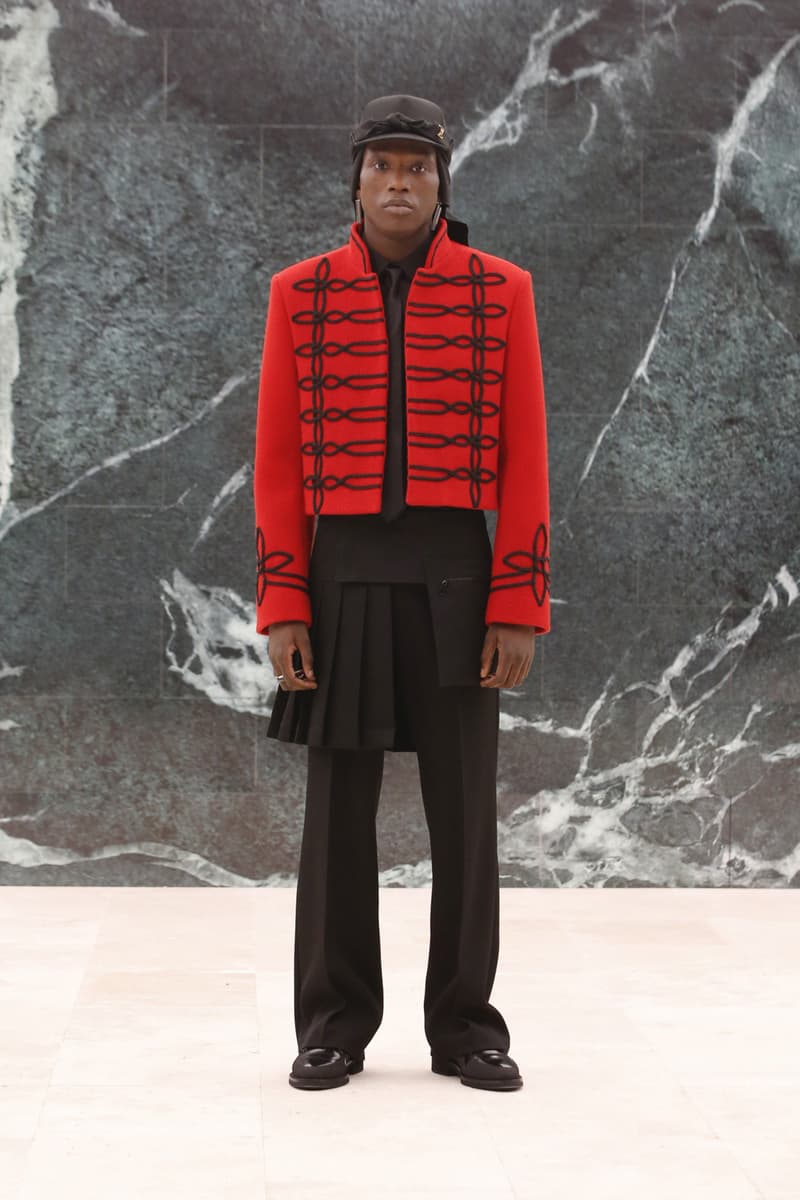 16 of 70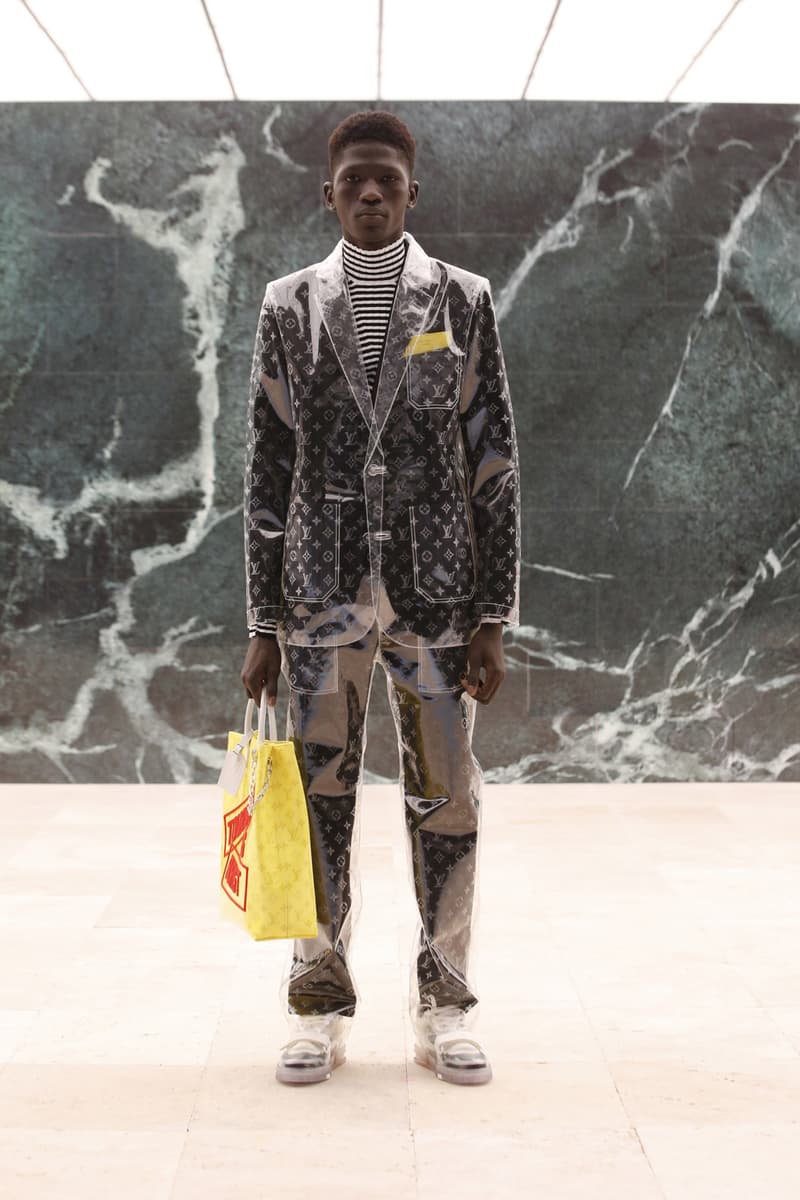 17 of 70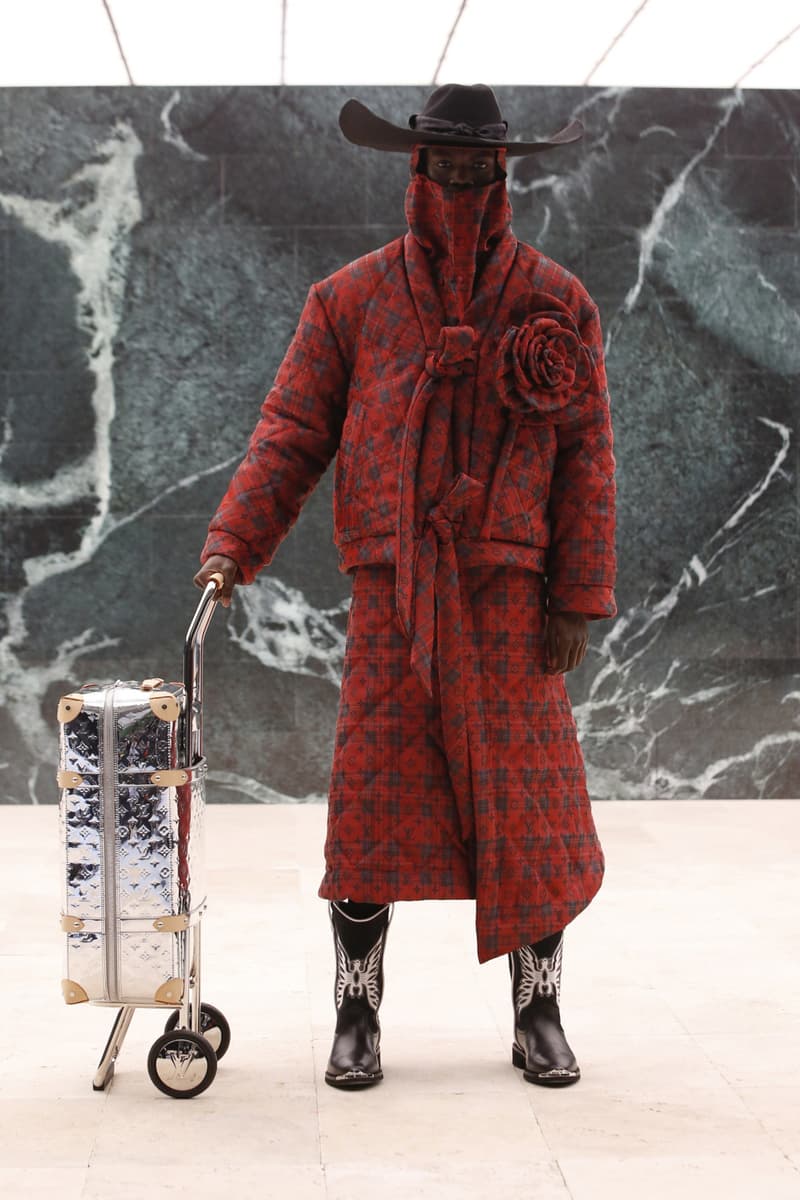 18 of 70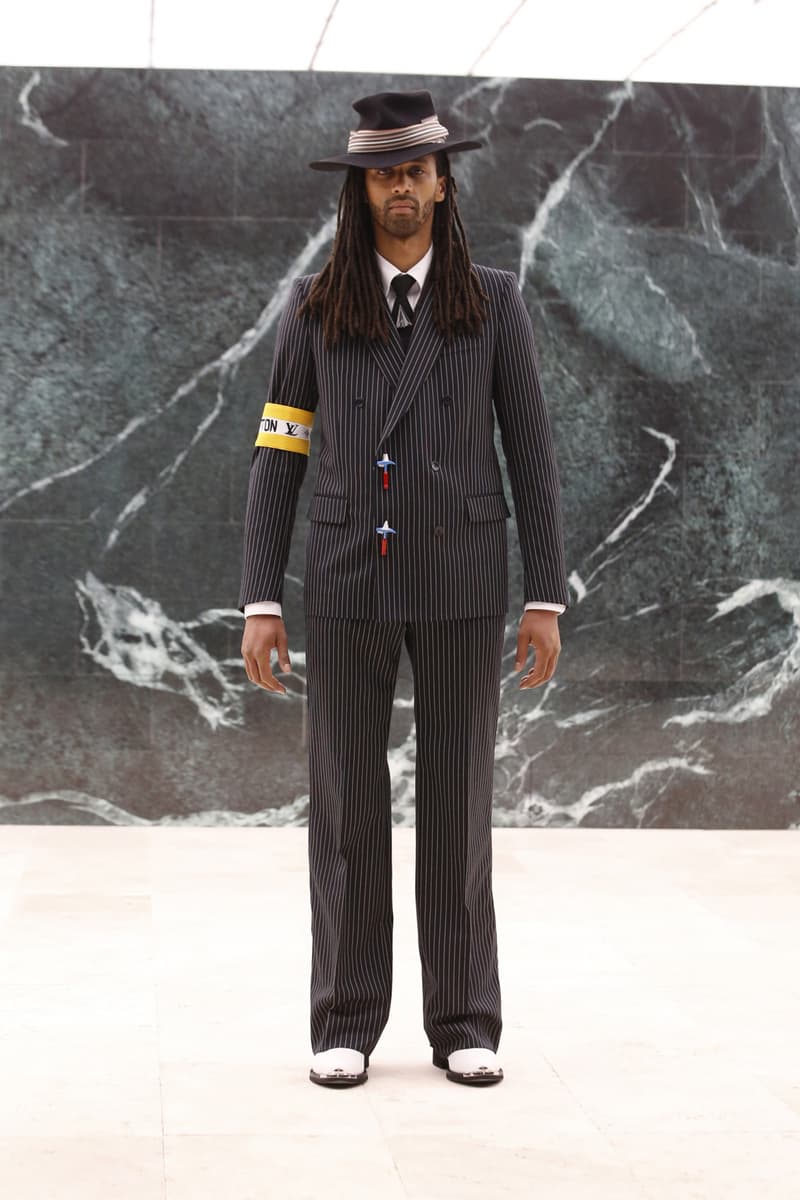 19 of 70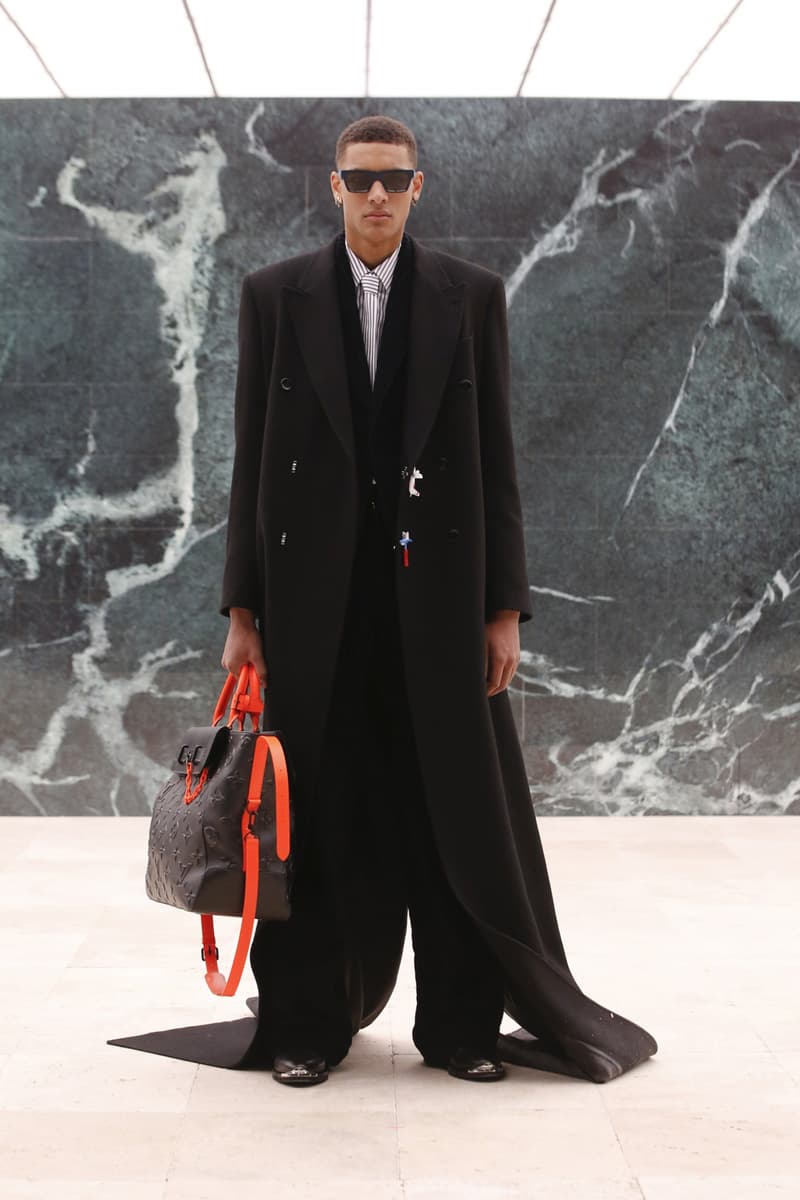 20 of 70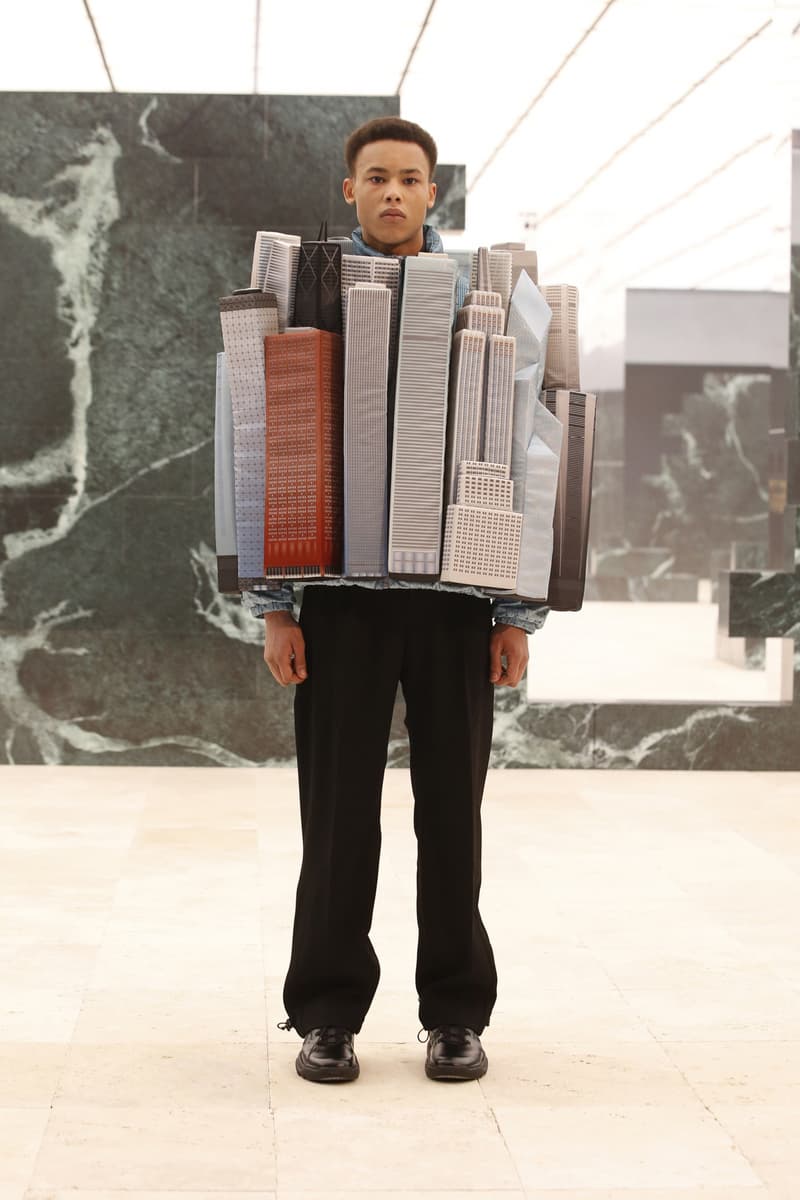 21 of 70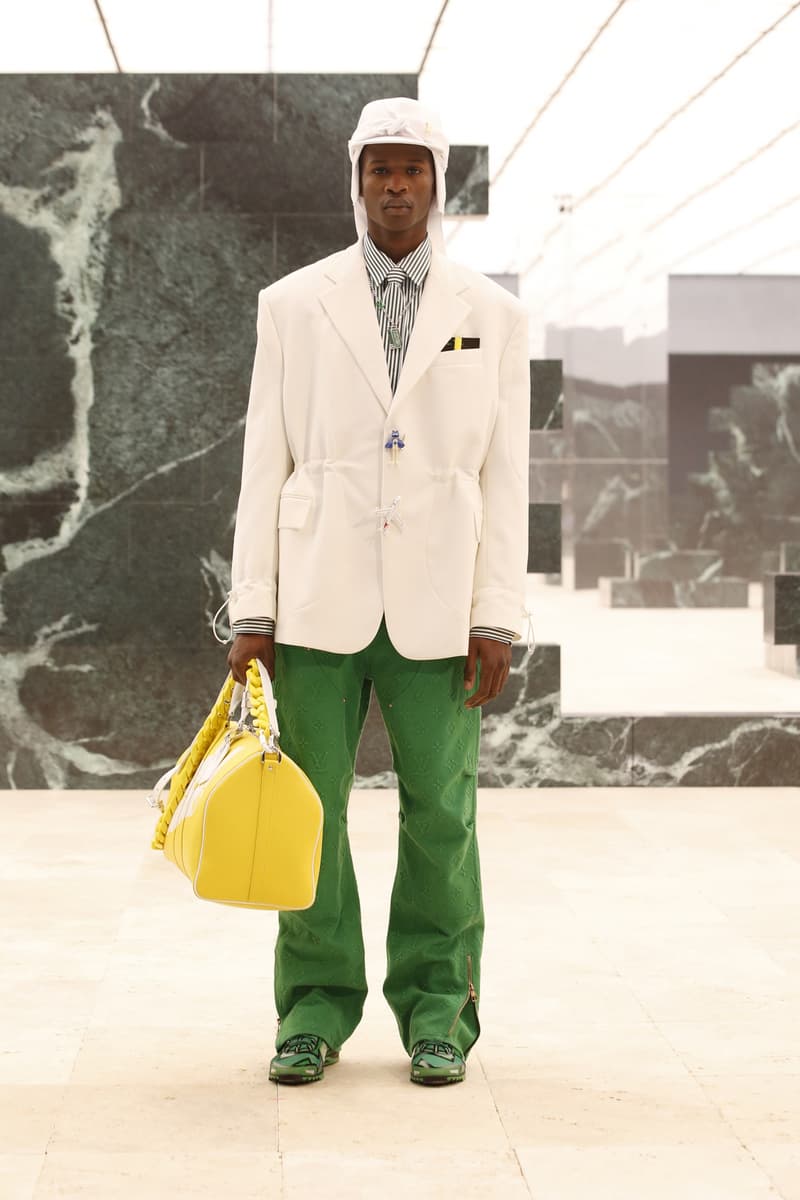 22 of 70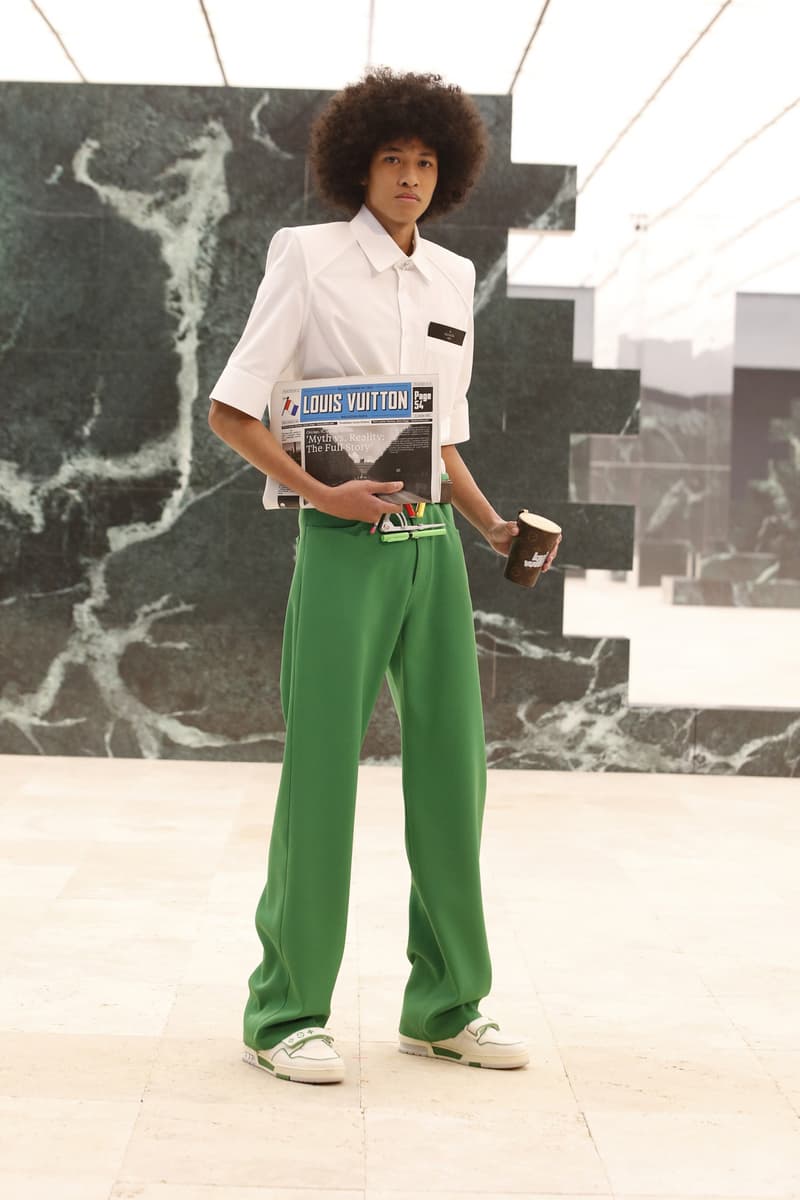 23 of 70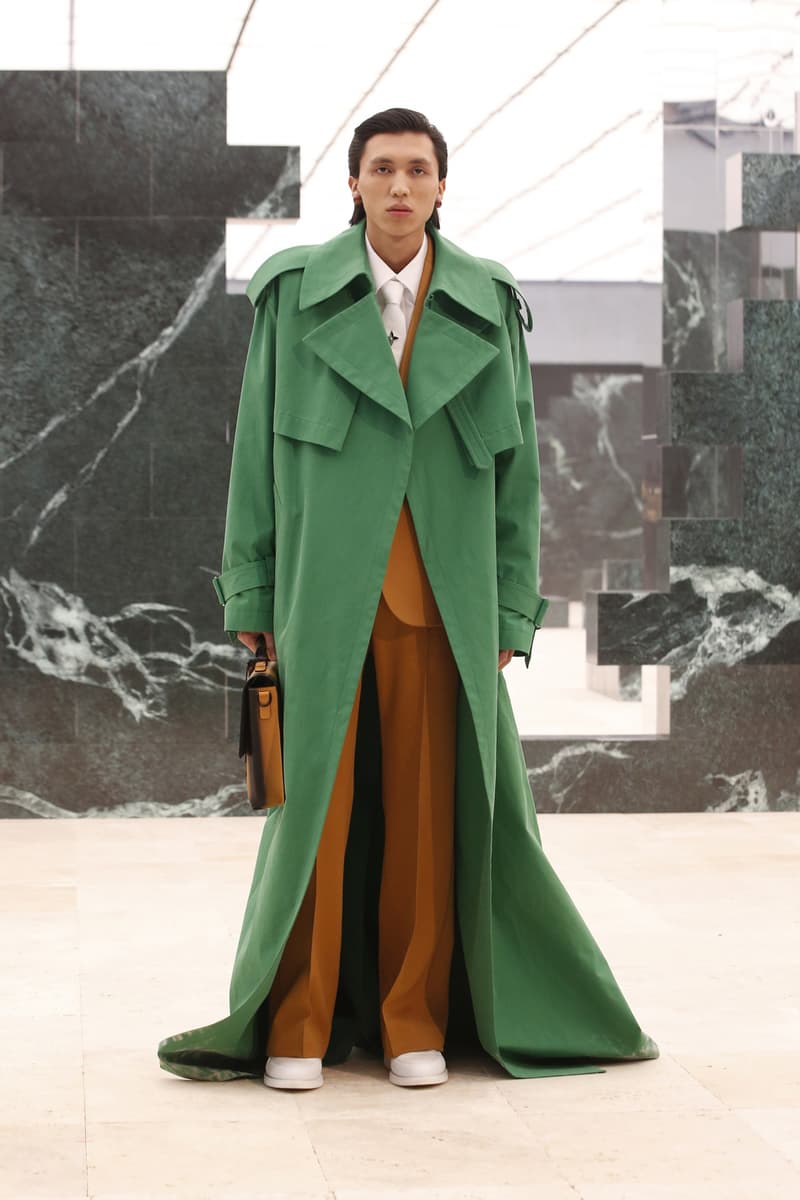 24 of 70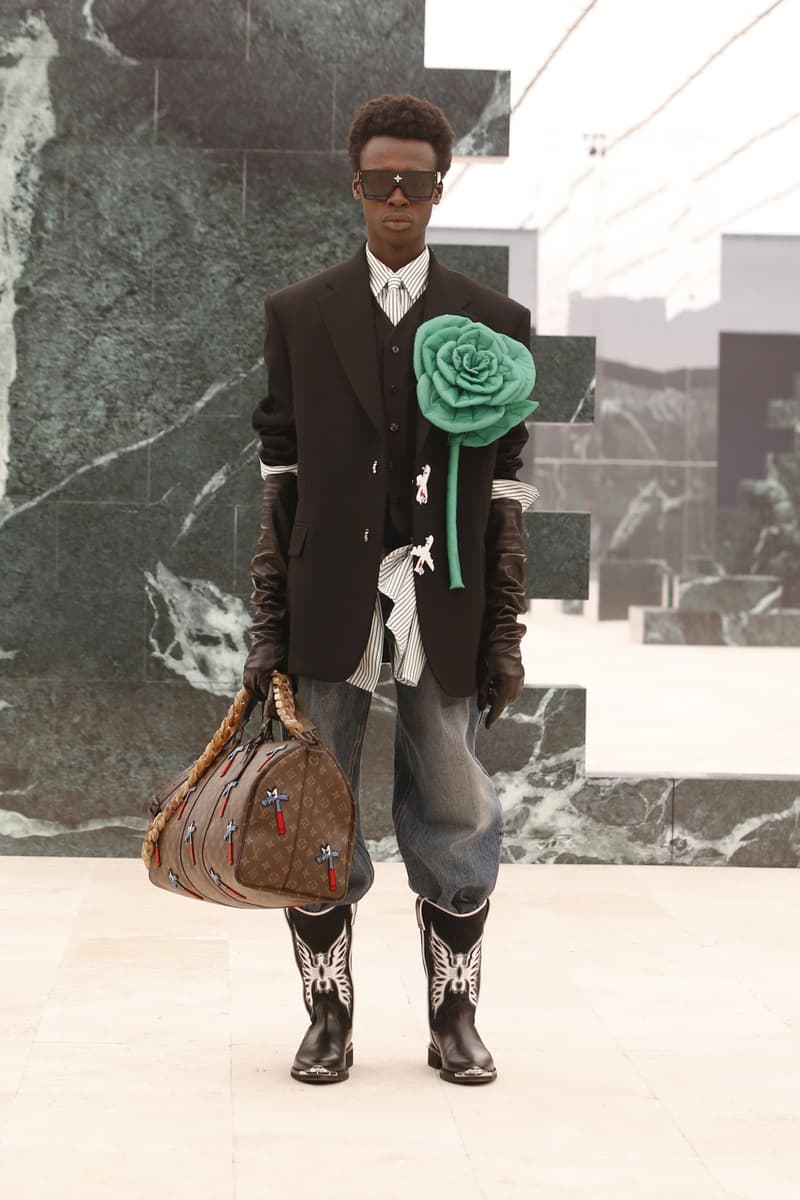 25 of 70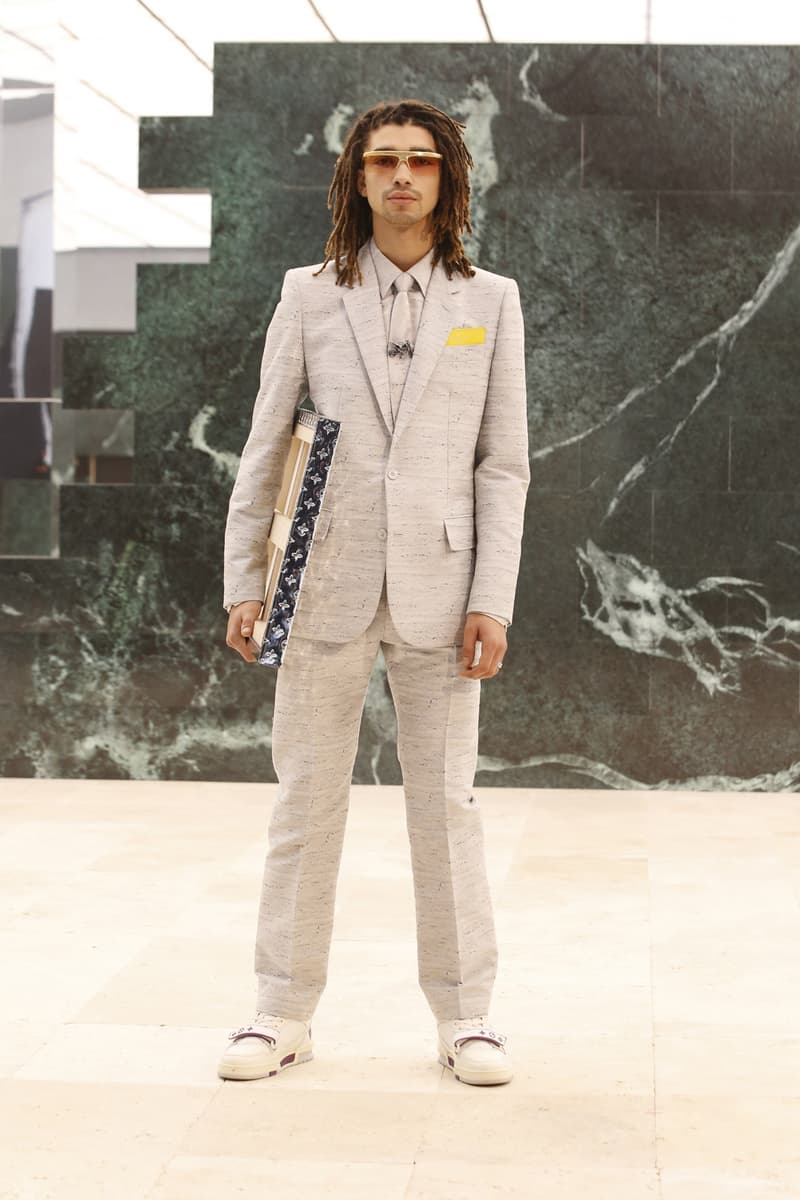 26 of 70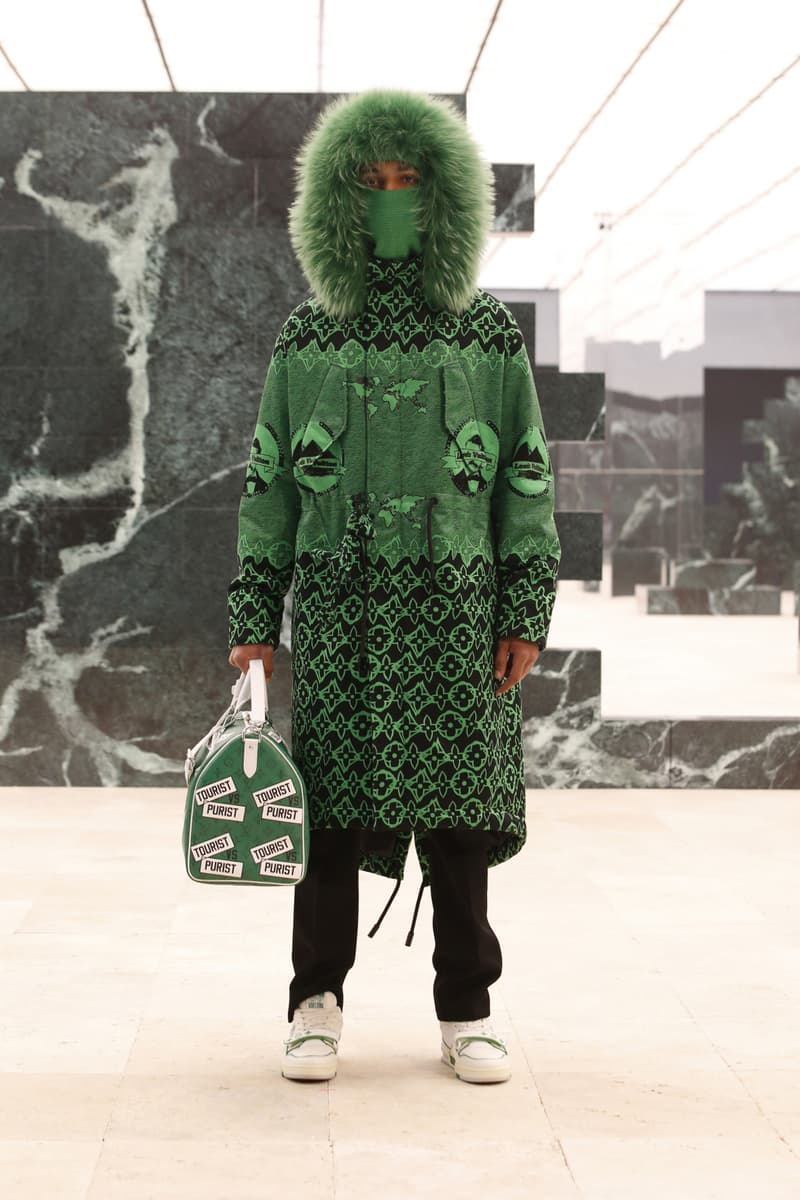 27 of 70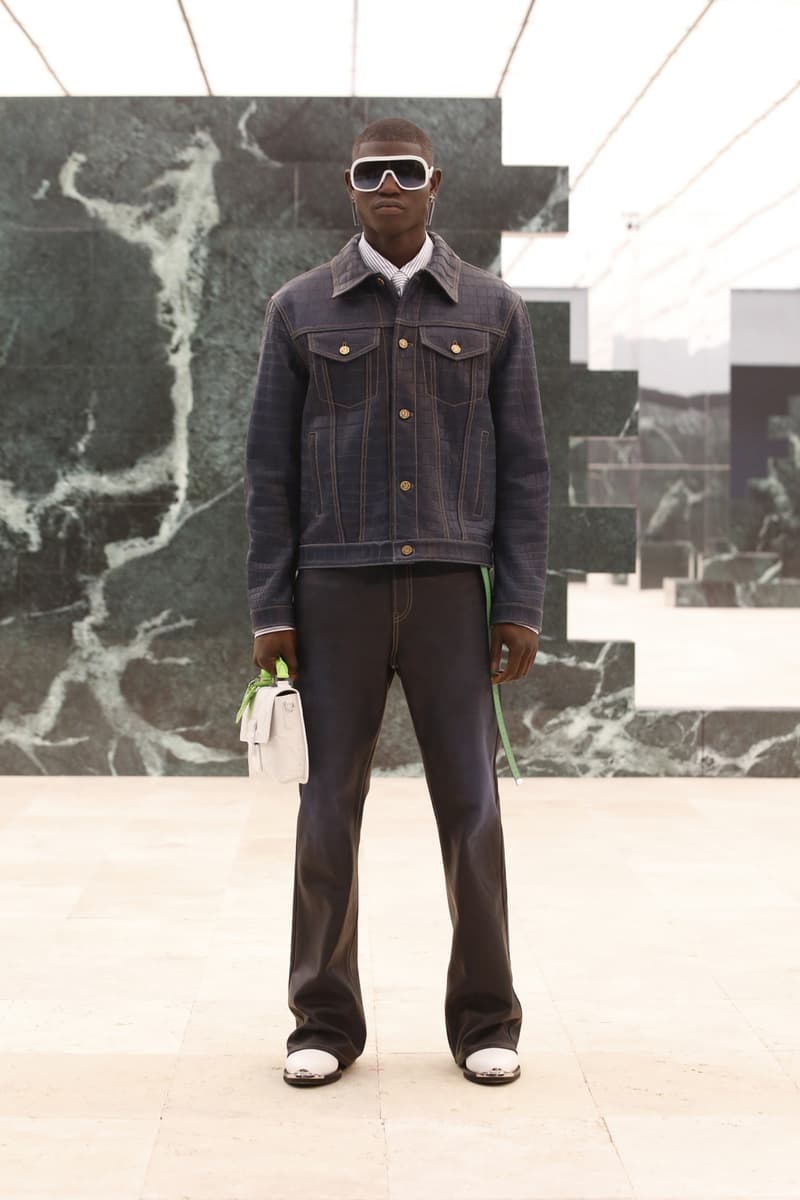 28 of 70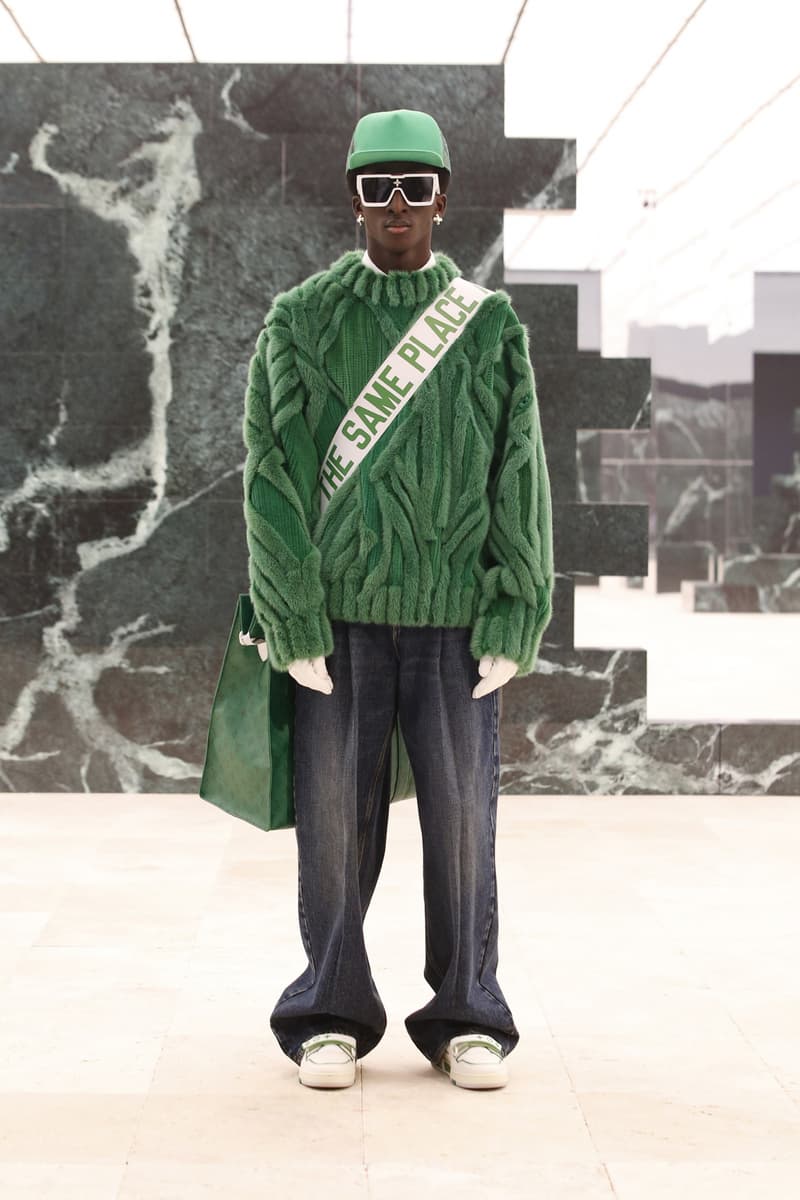 29 of 70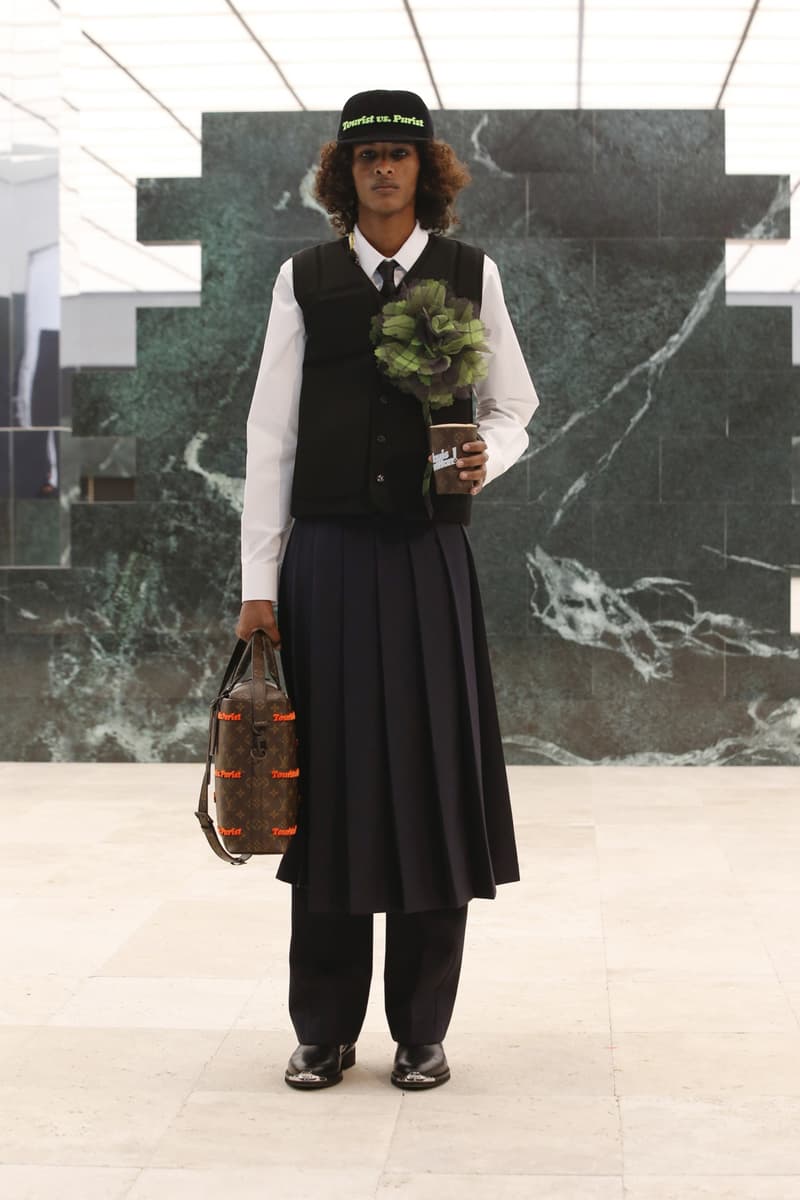 30 of 70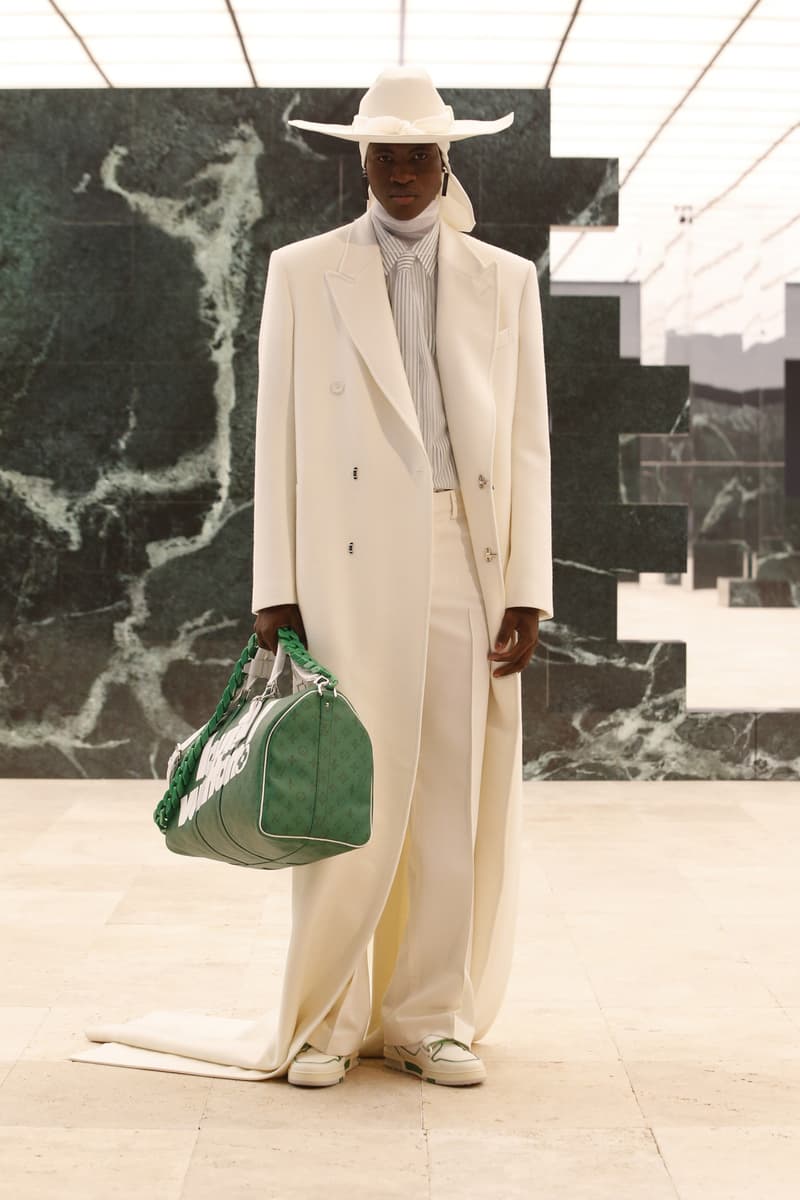 31 of 70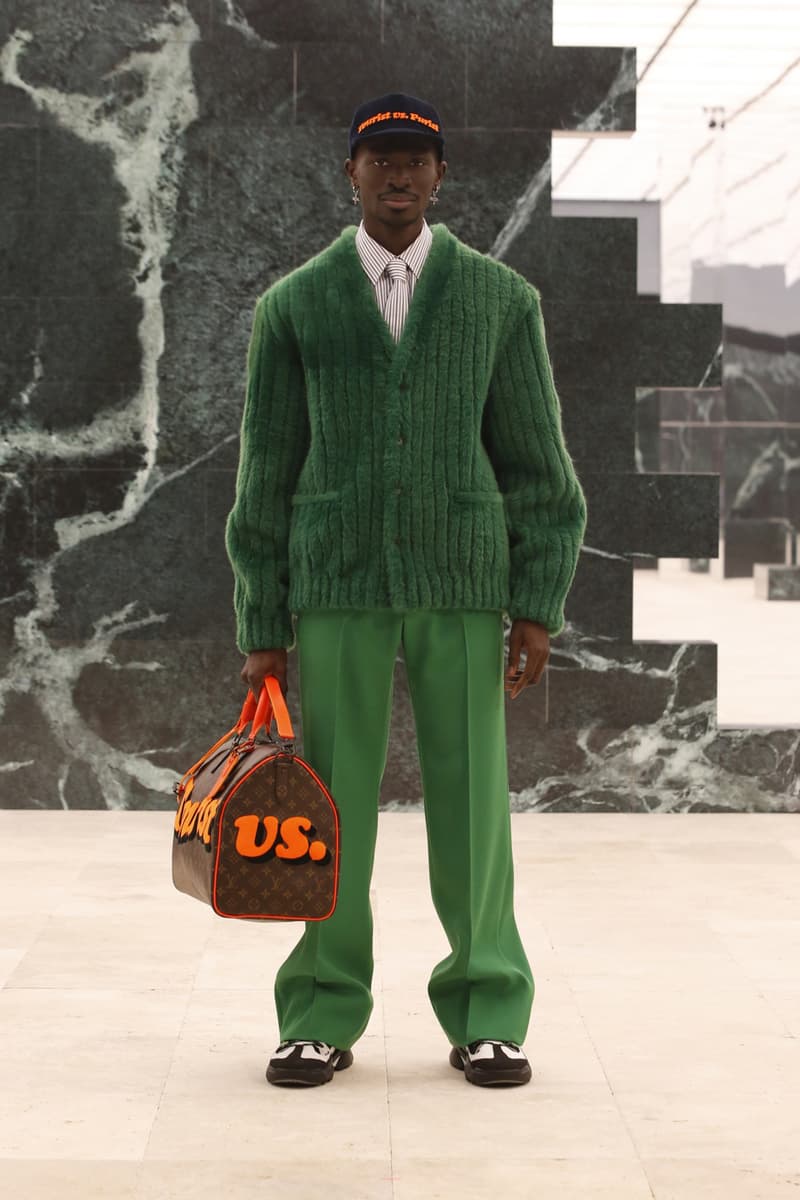 32 of 70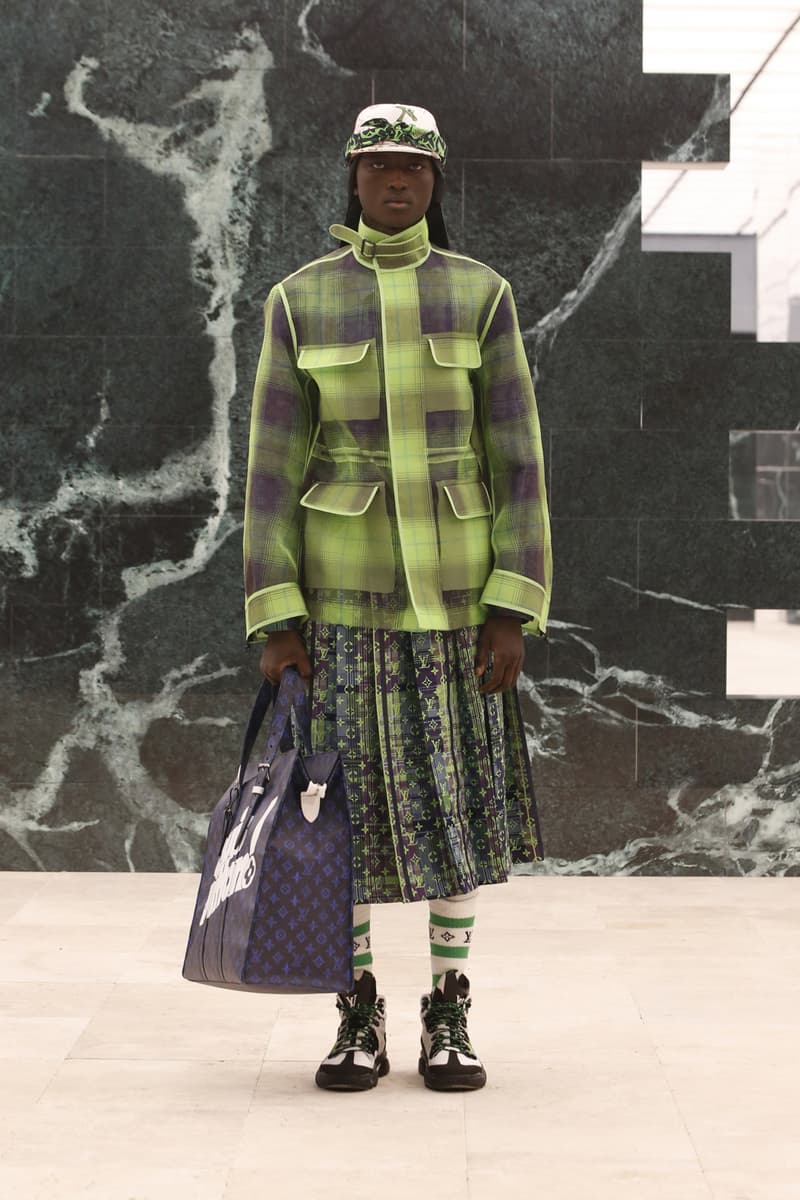 33 of 70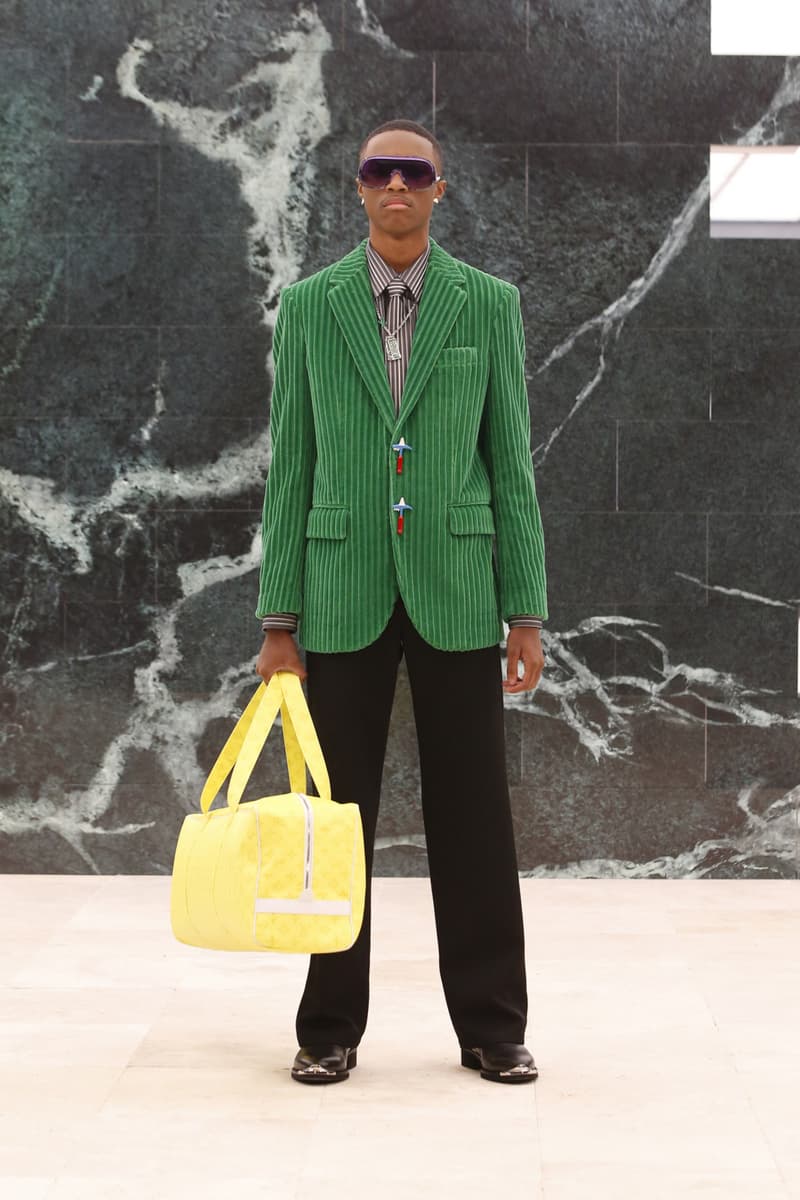 34 of 70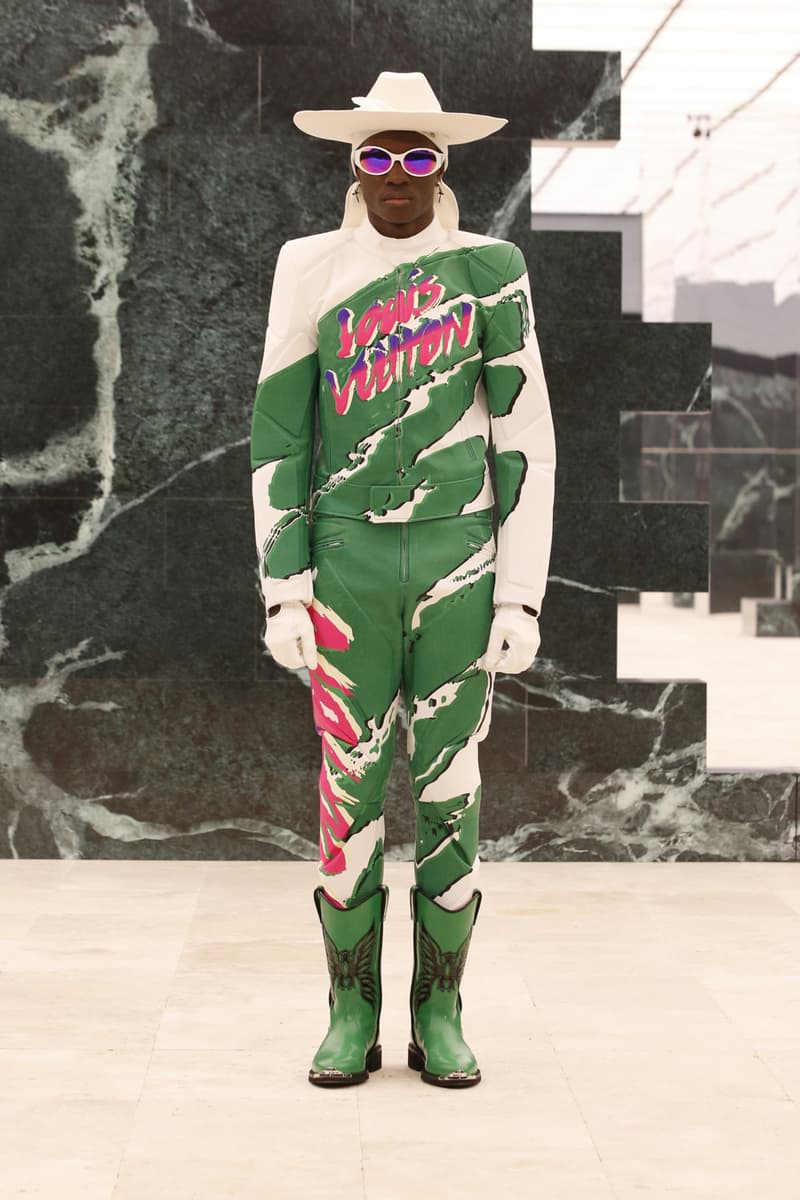 35 of 70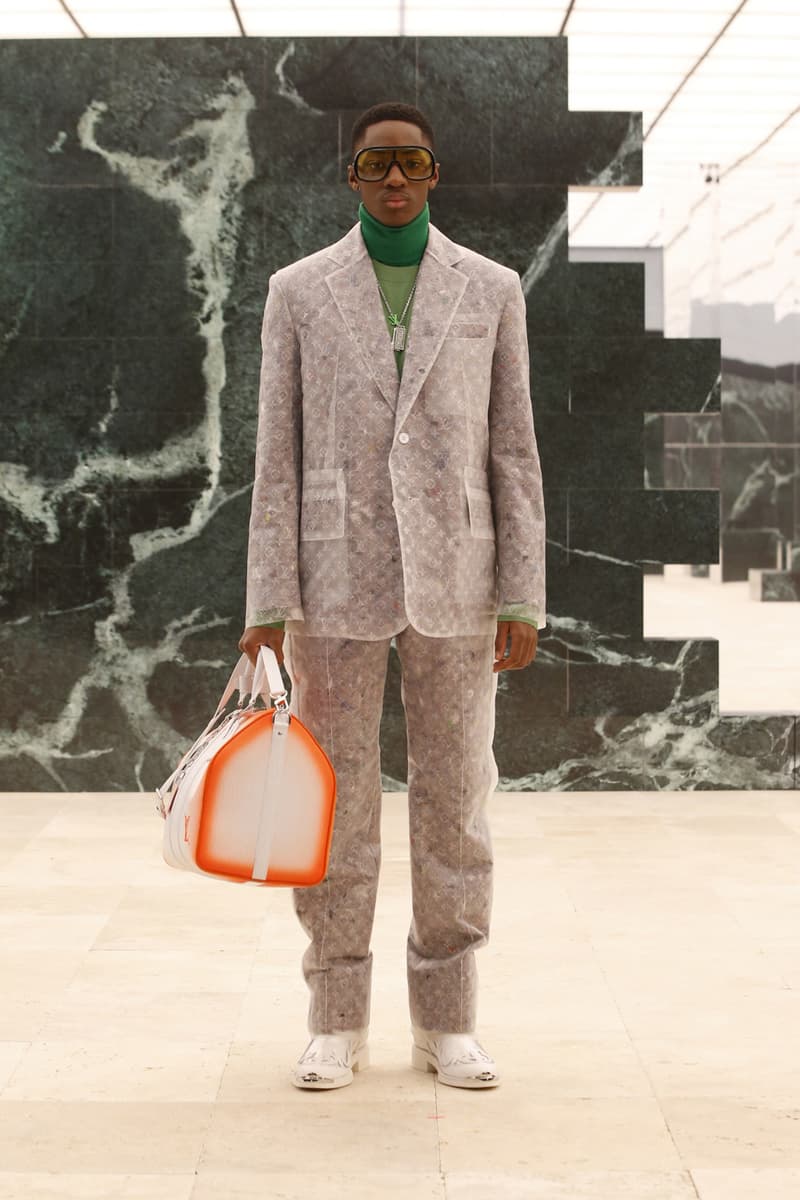 36 of 70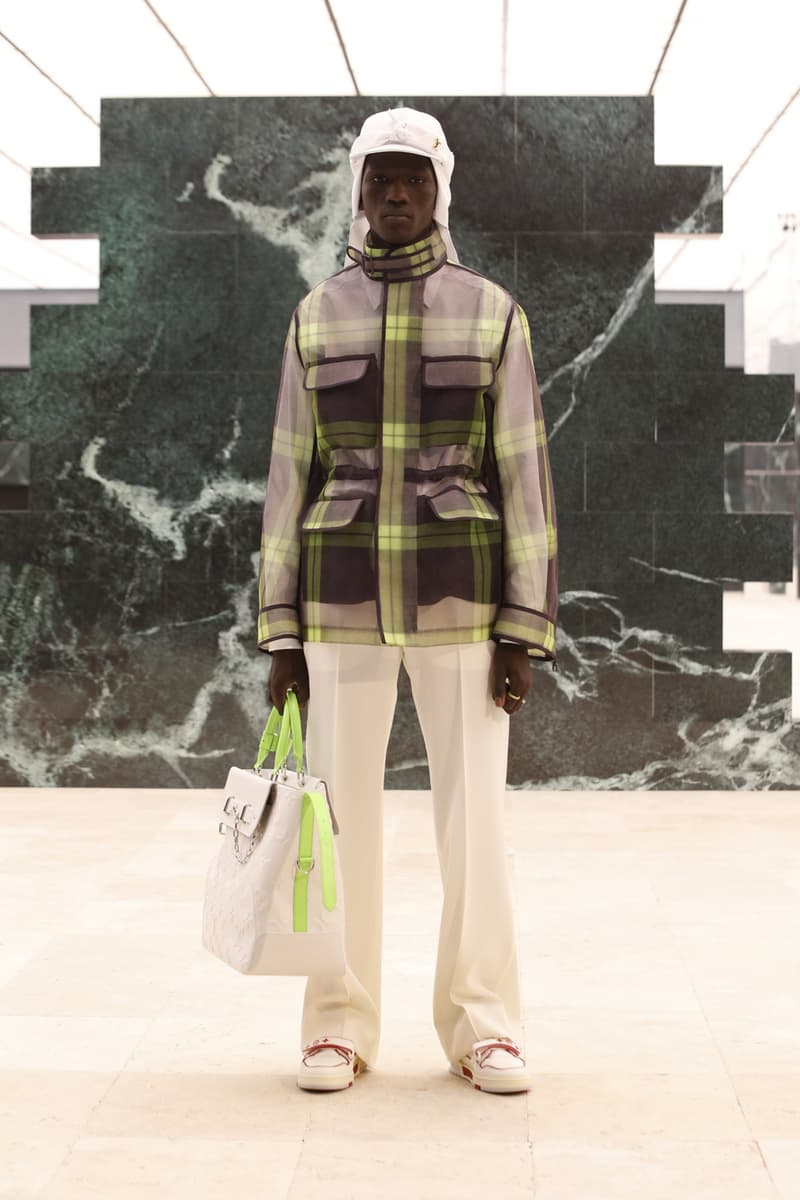 37 of 70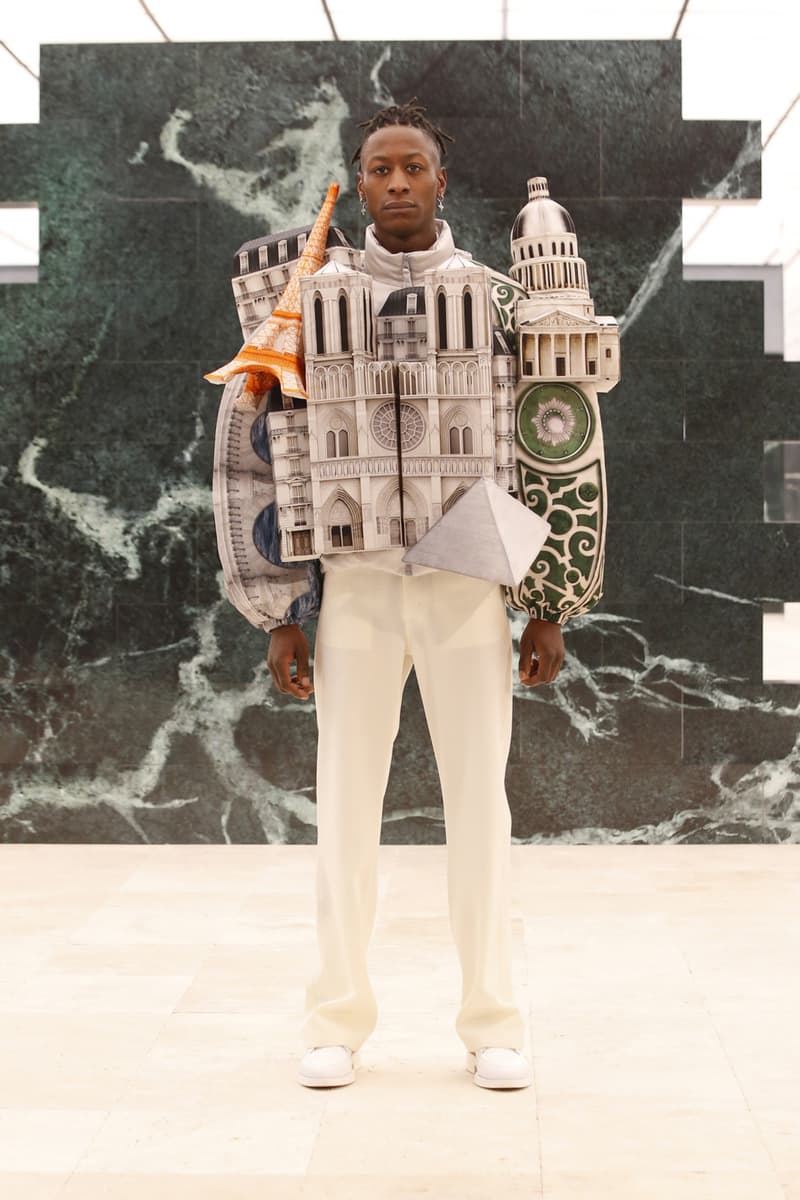 38 of 70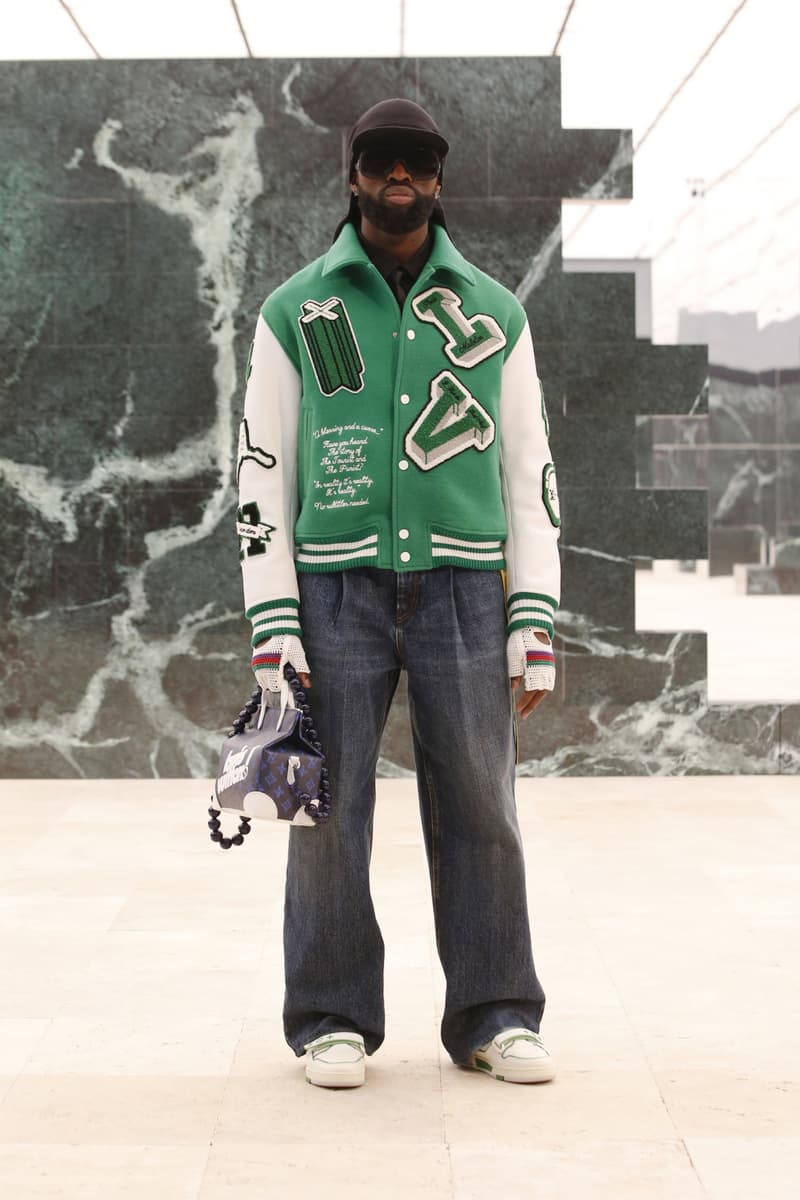 39 of 70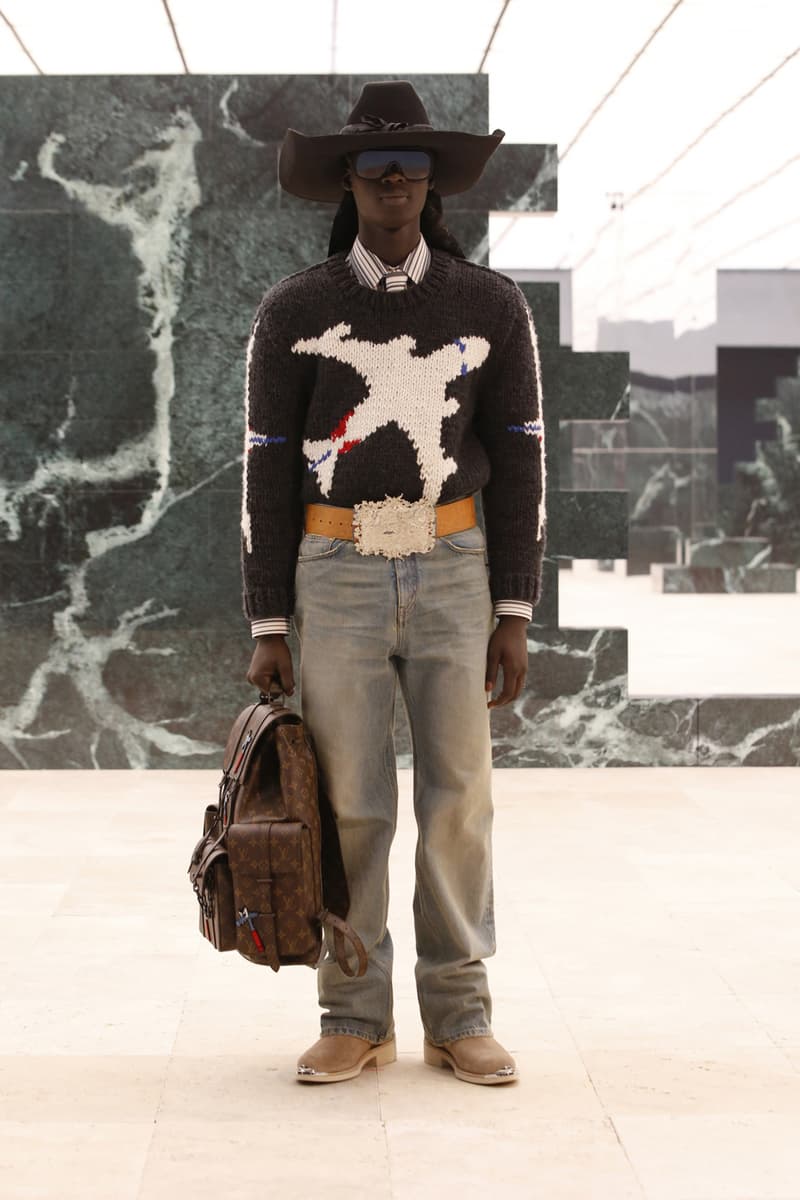 40 of 70
41 of 70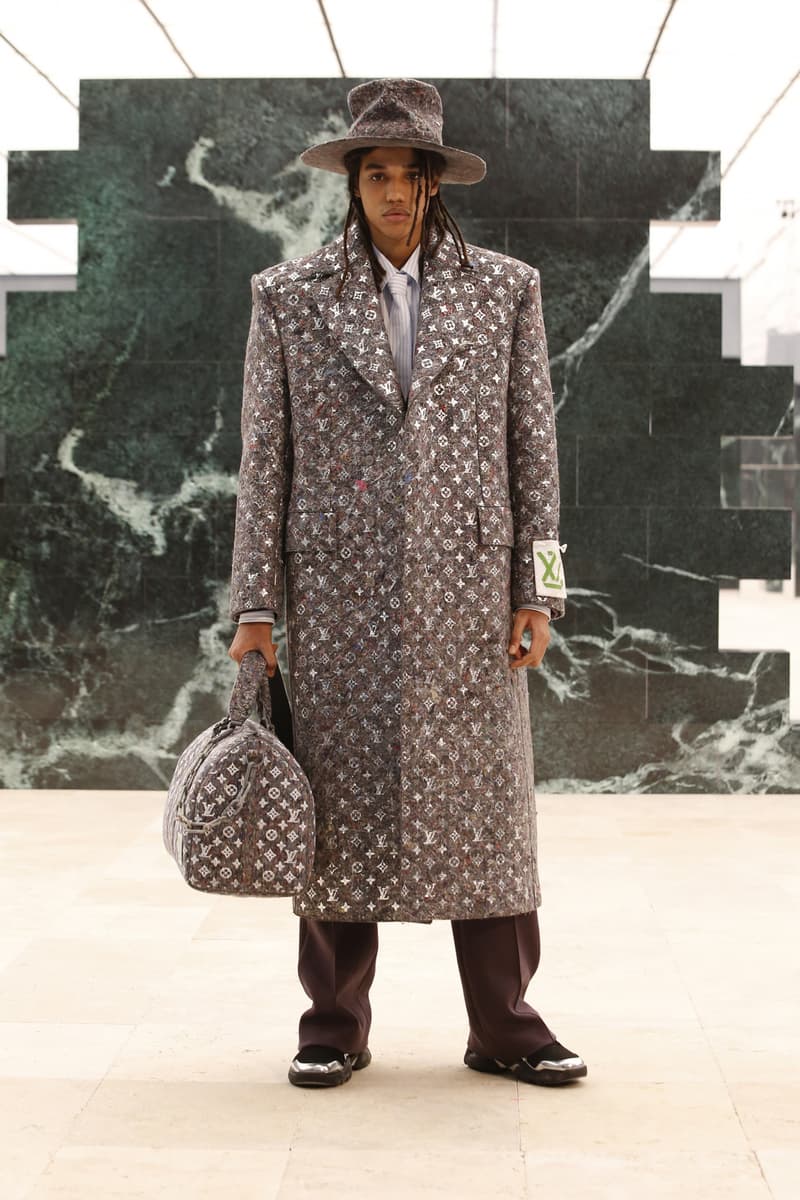 42 of 70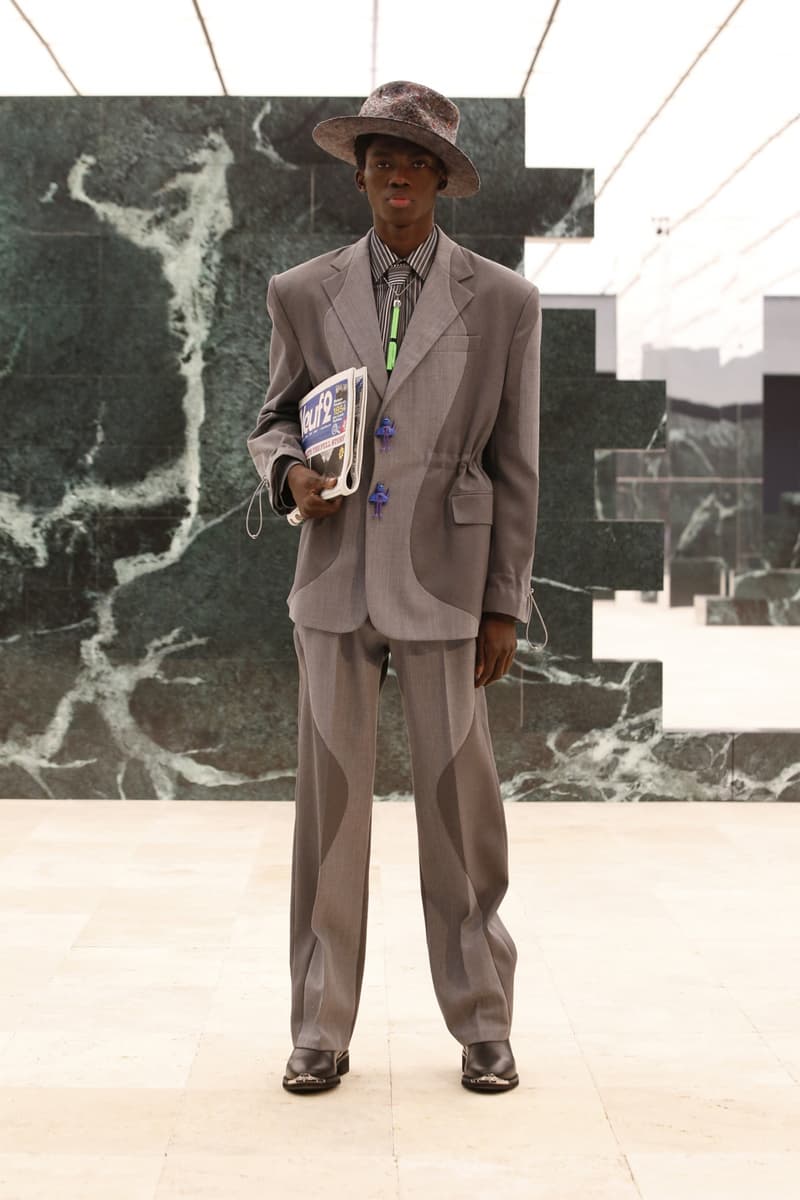 43 of 70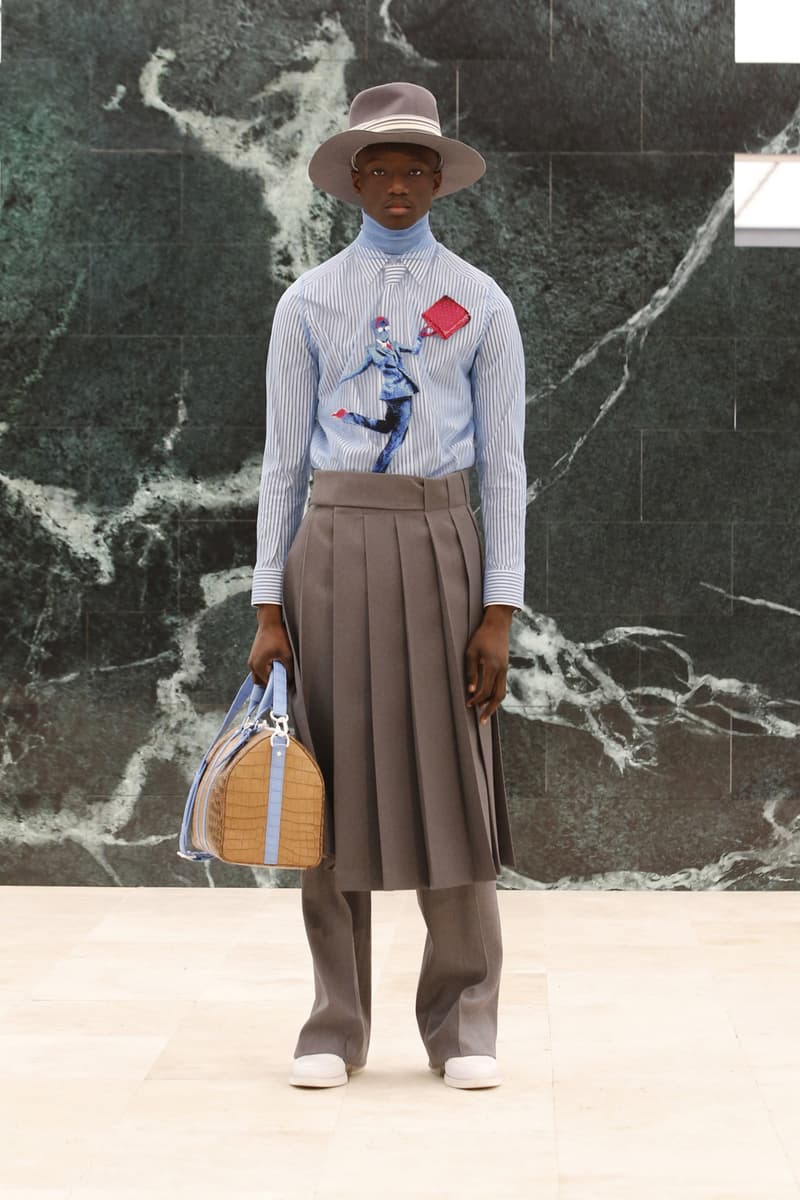 44 of 70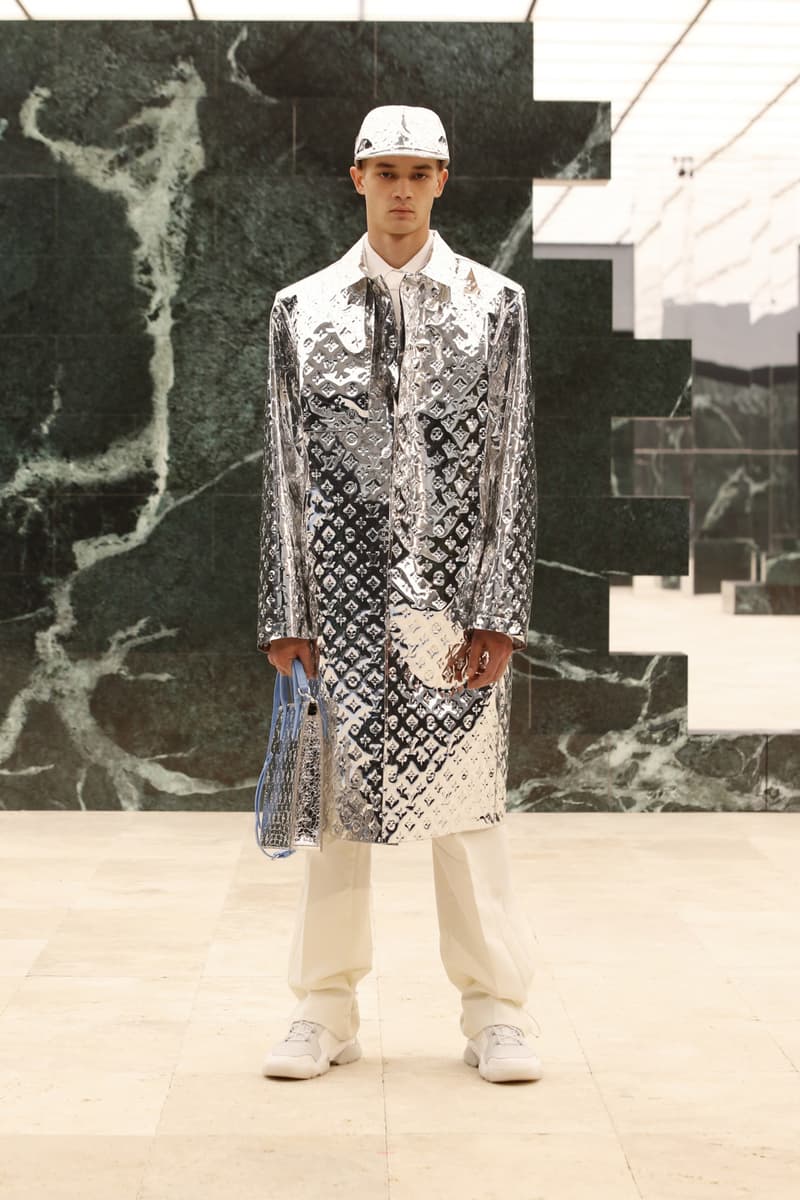 45 of 70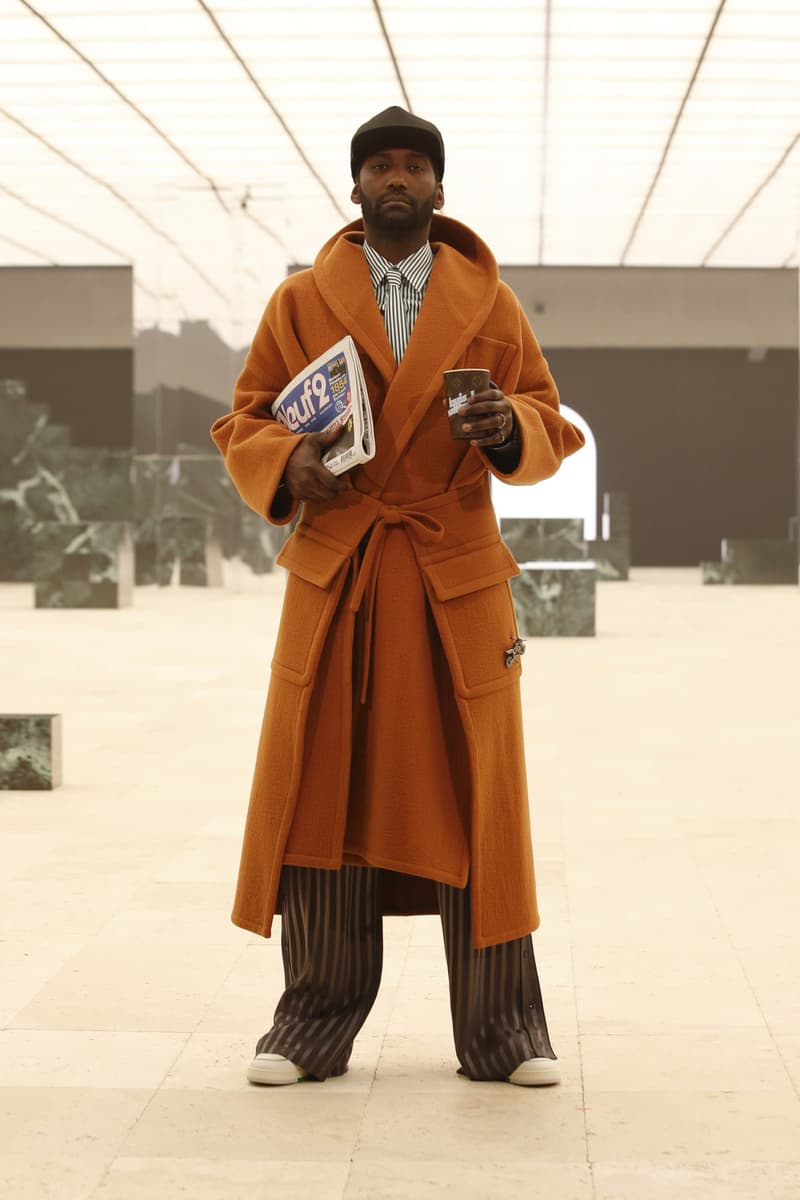 46 of 70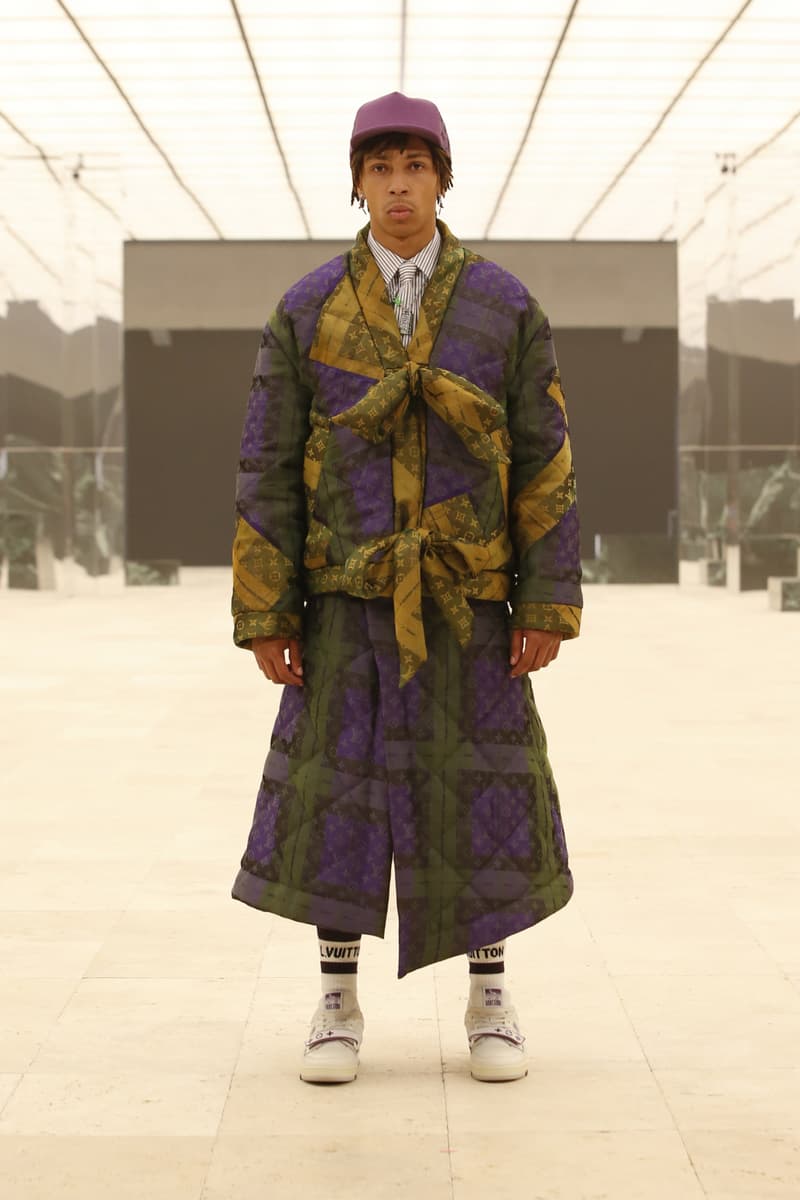 47 of 70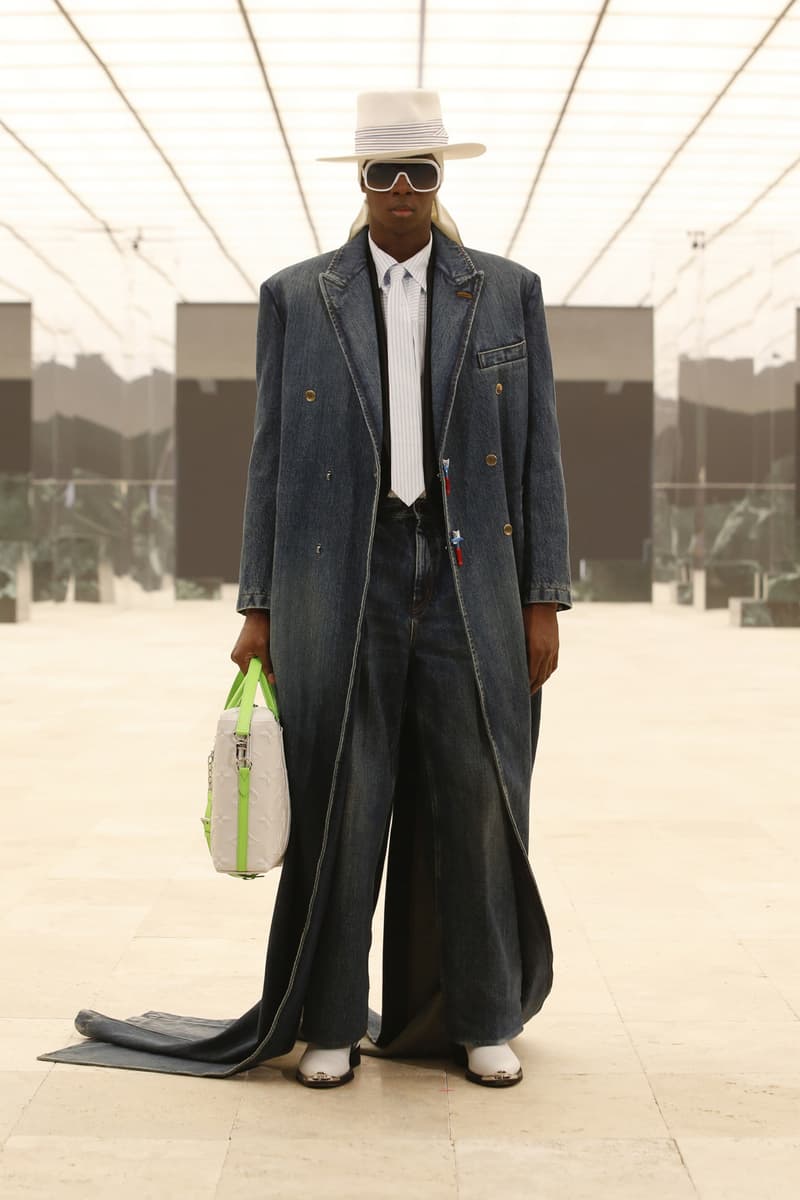 48 of 70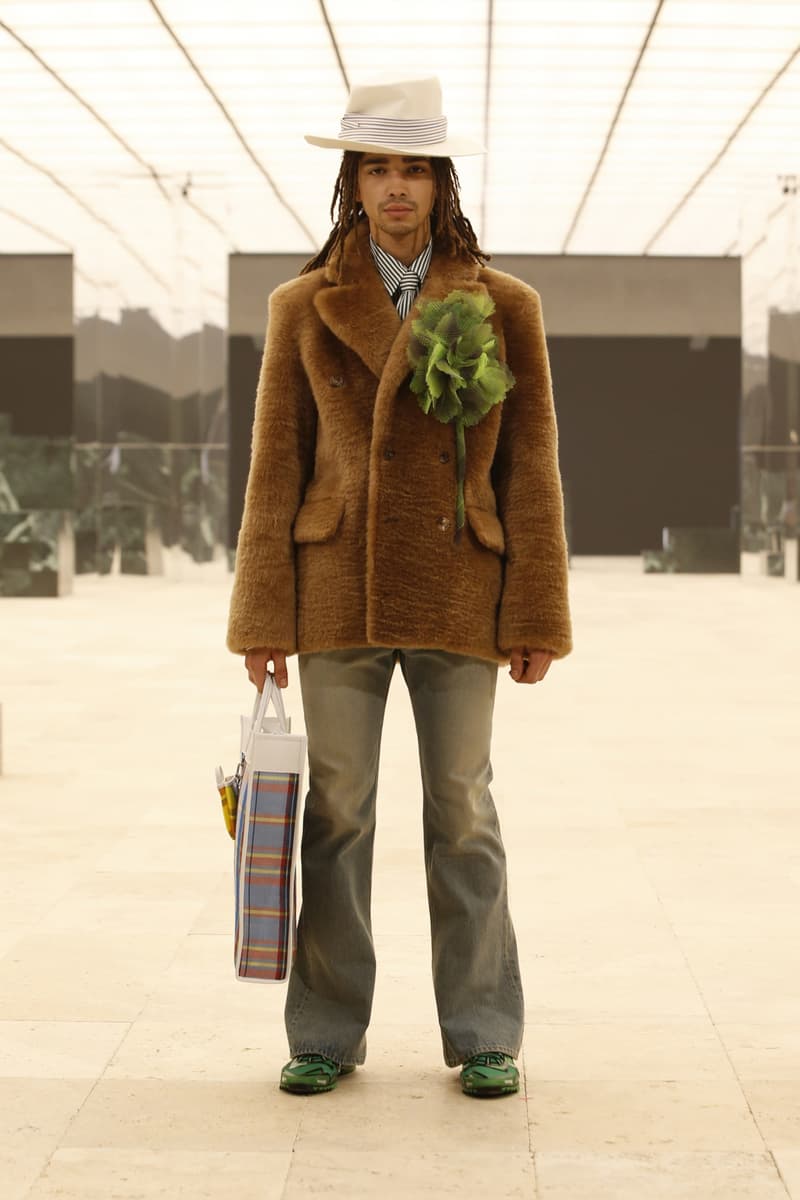 49 of 70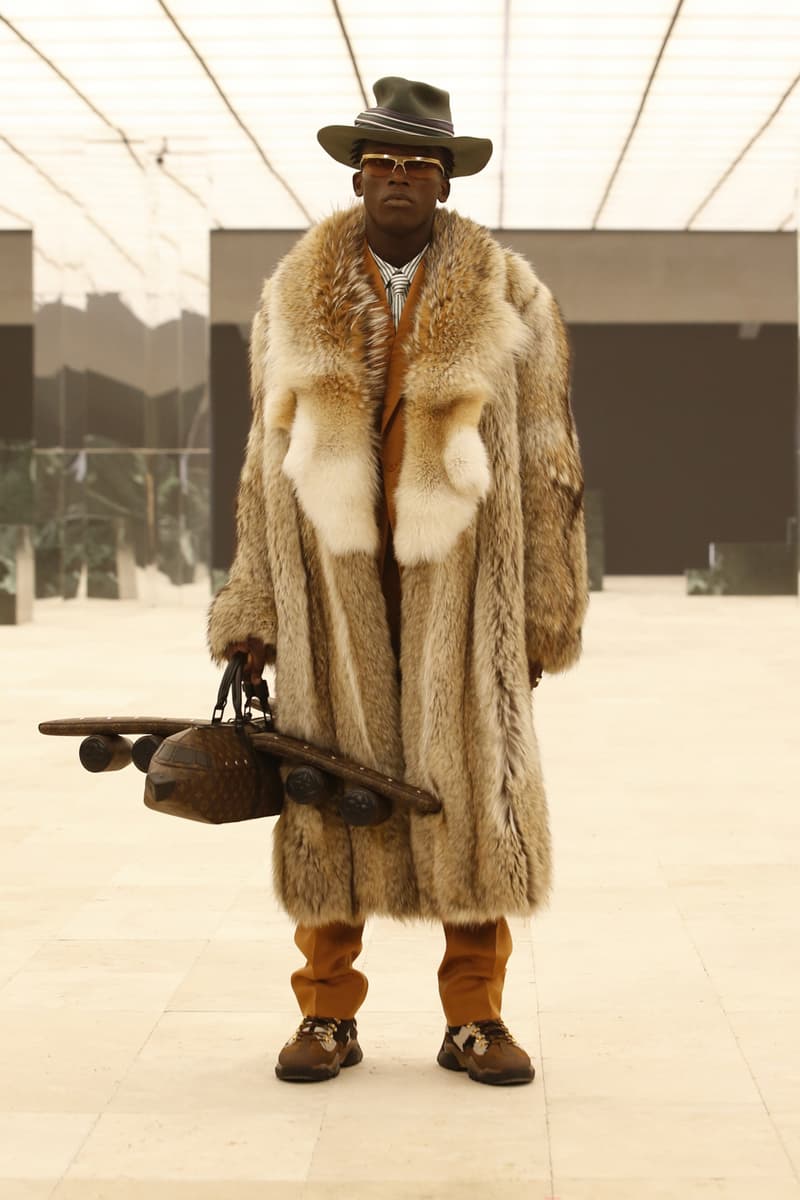 50 of 70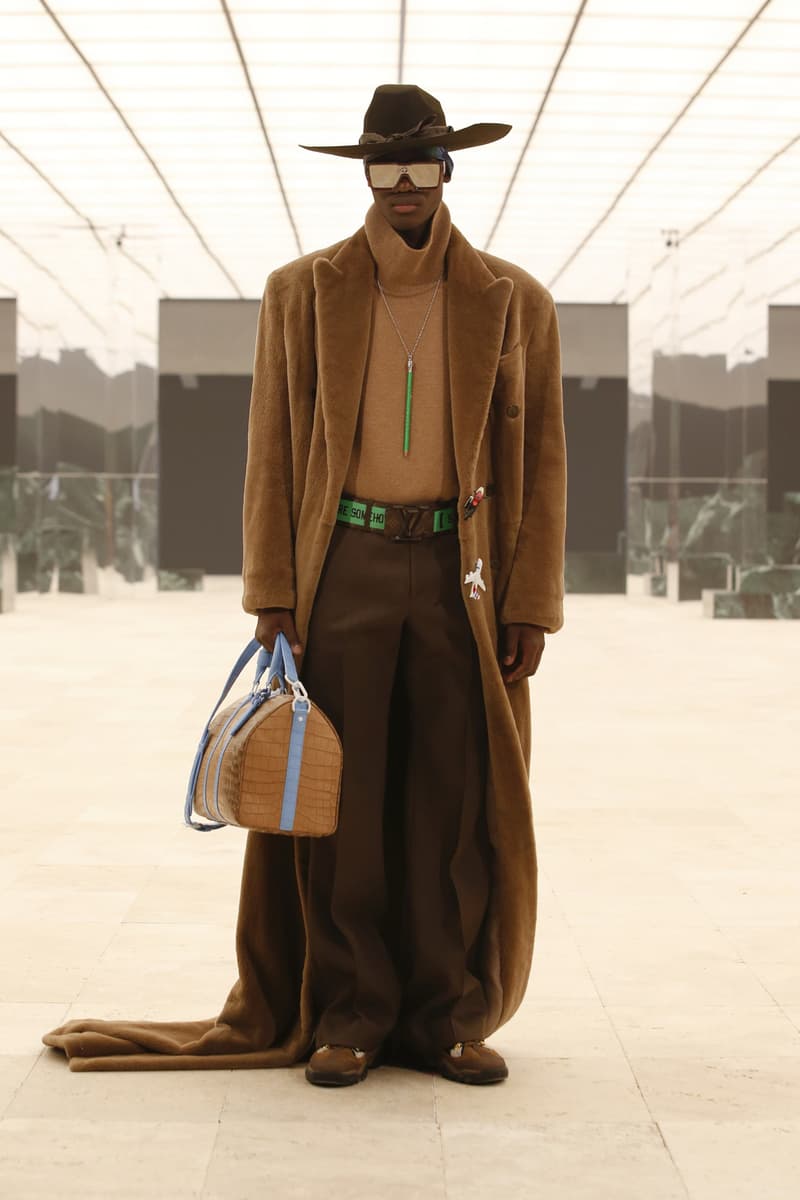 51 of 70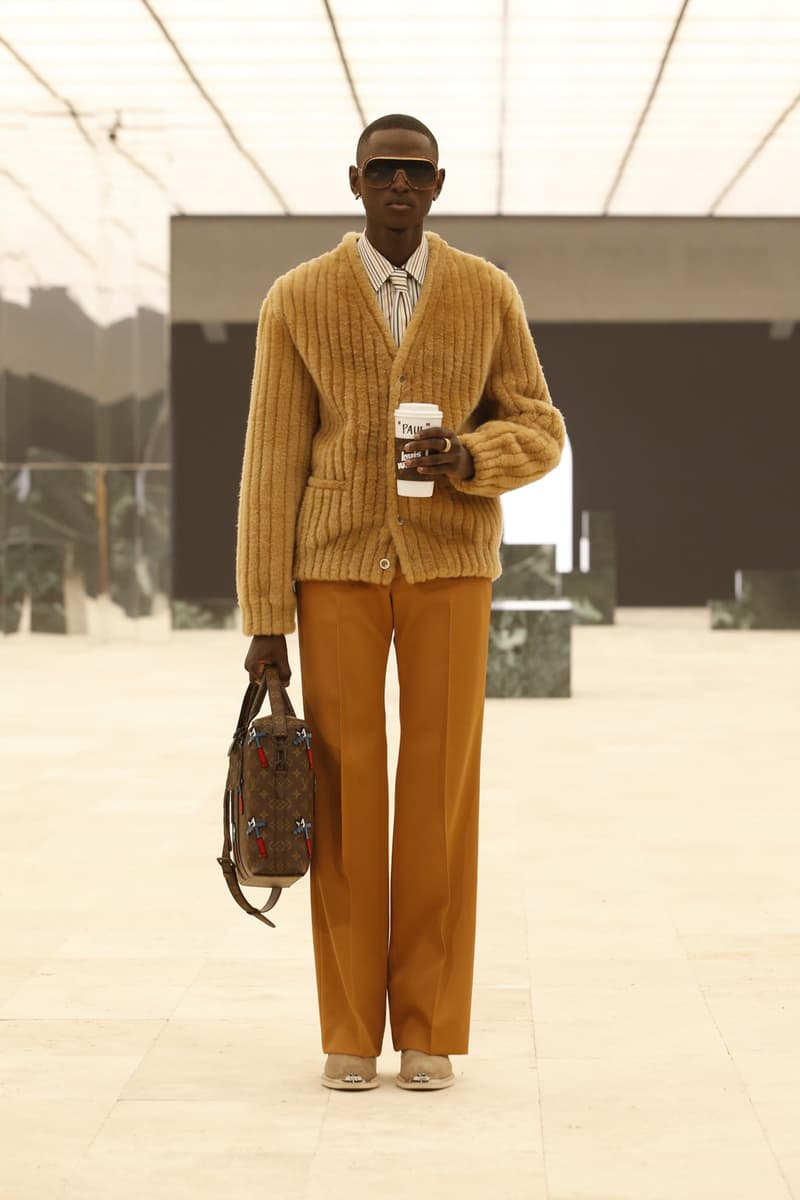 52 of 70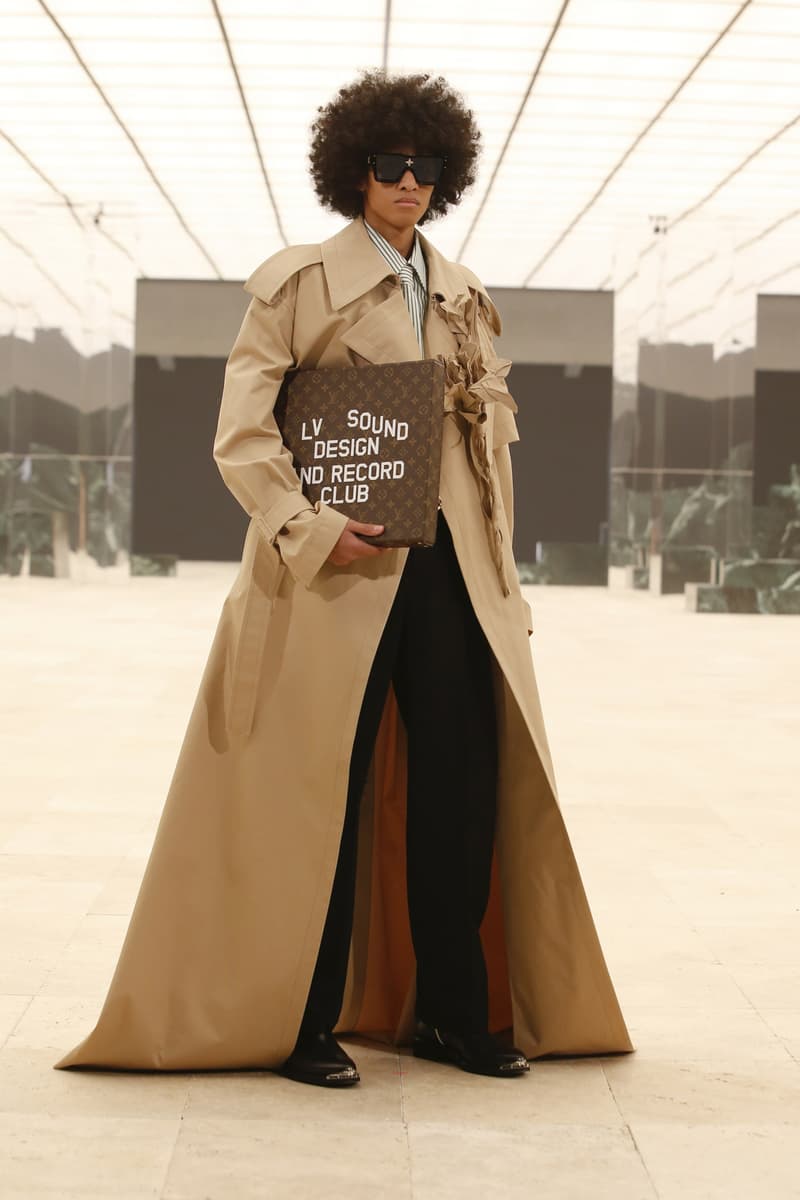 53 of 70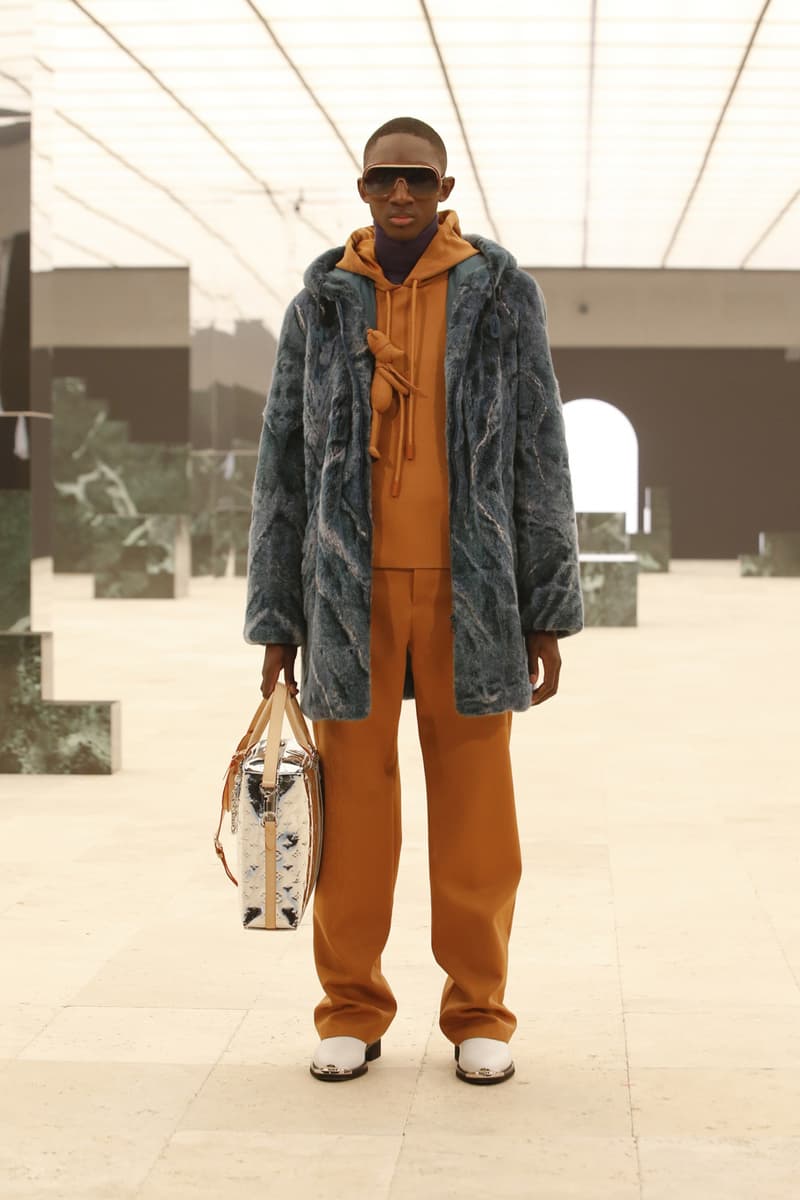 54 of 70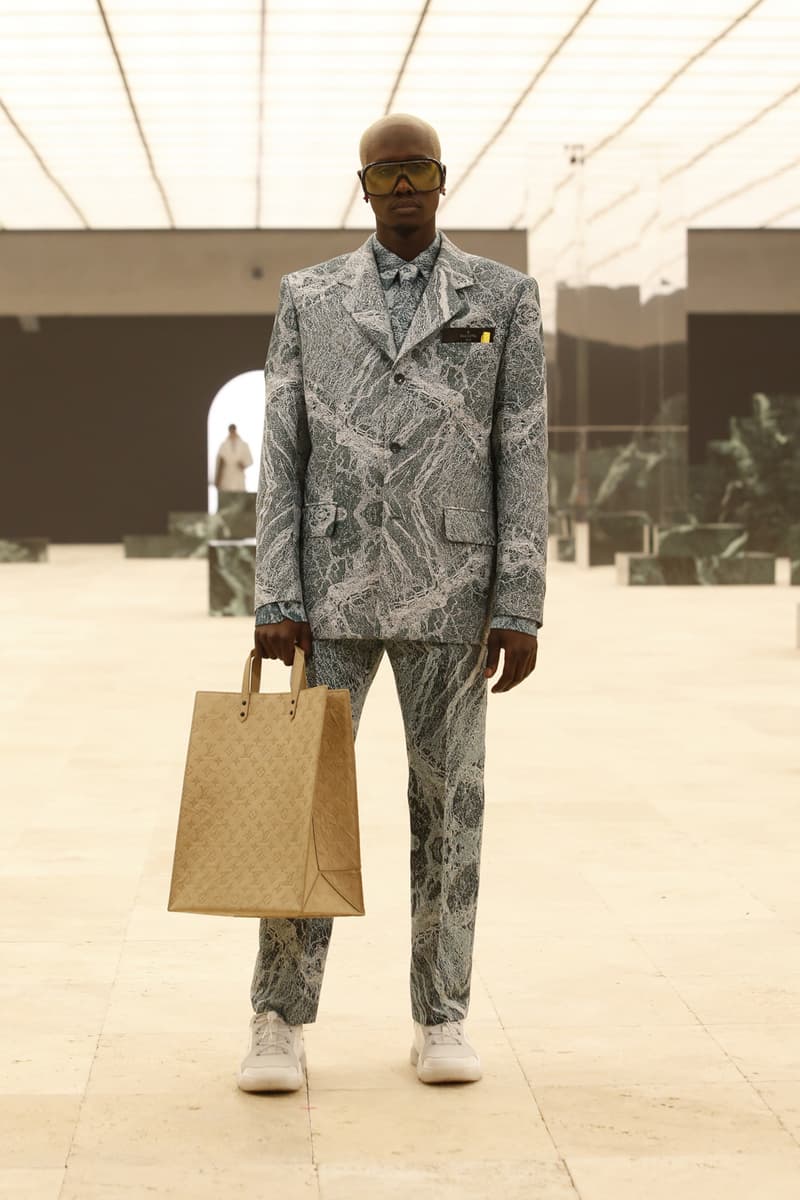 55 of 70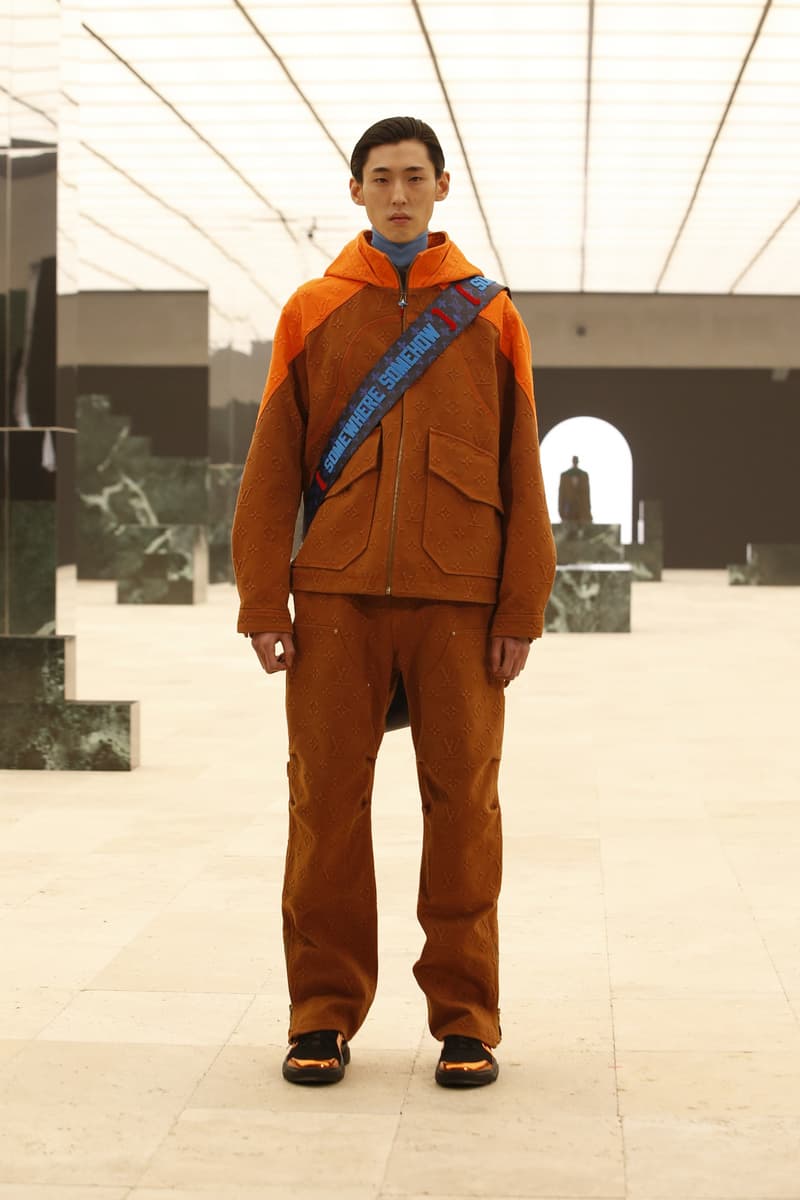 56 of 70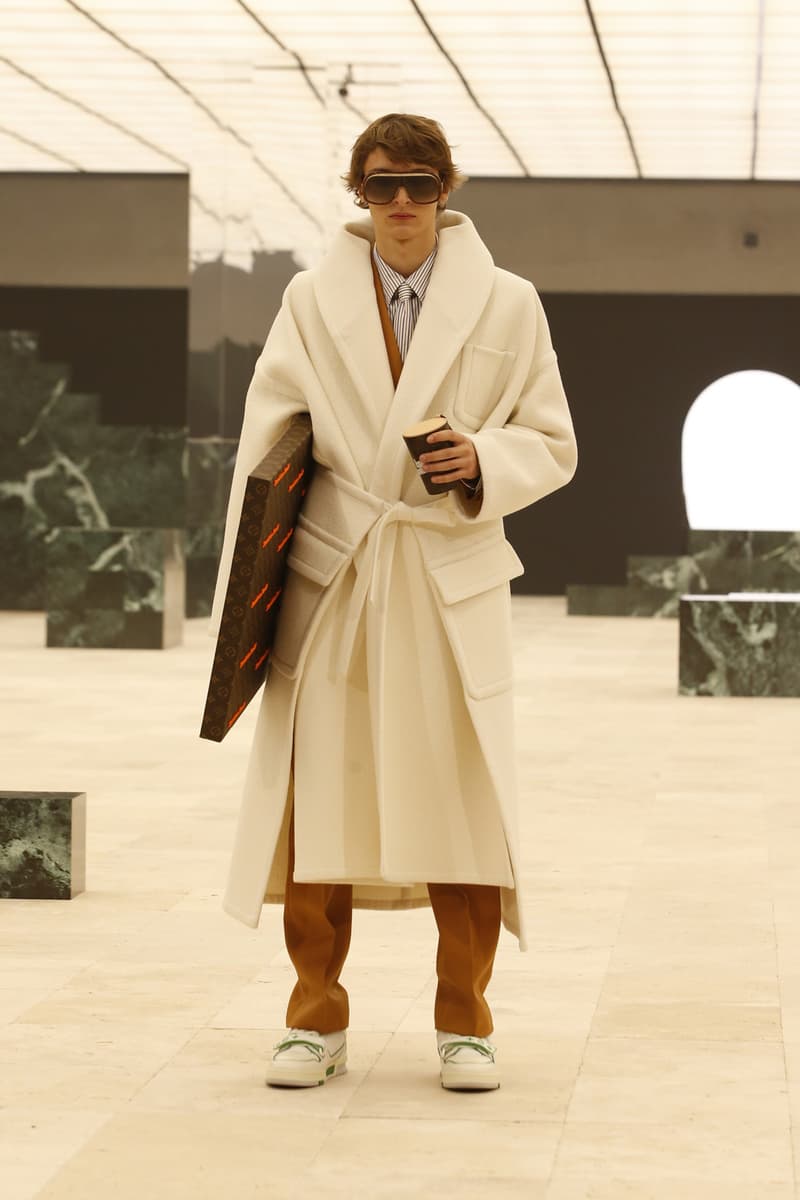 57 of 70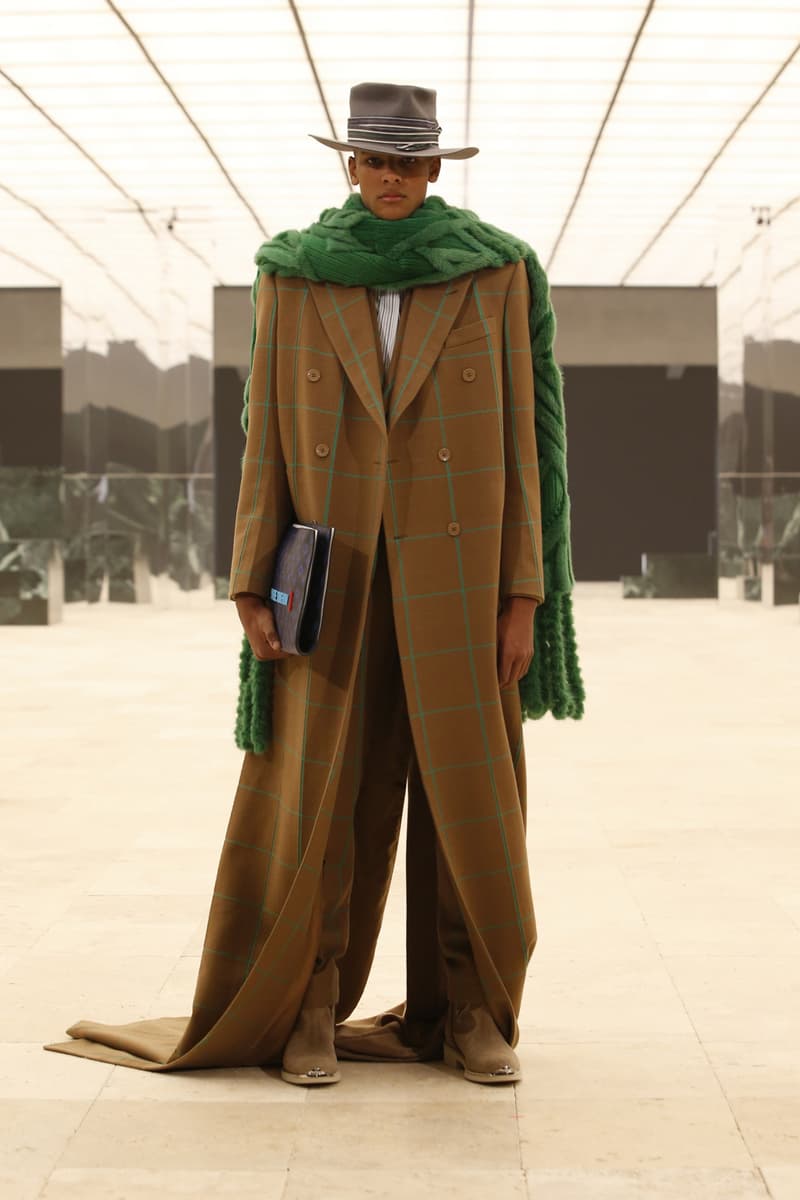 58 of 70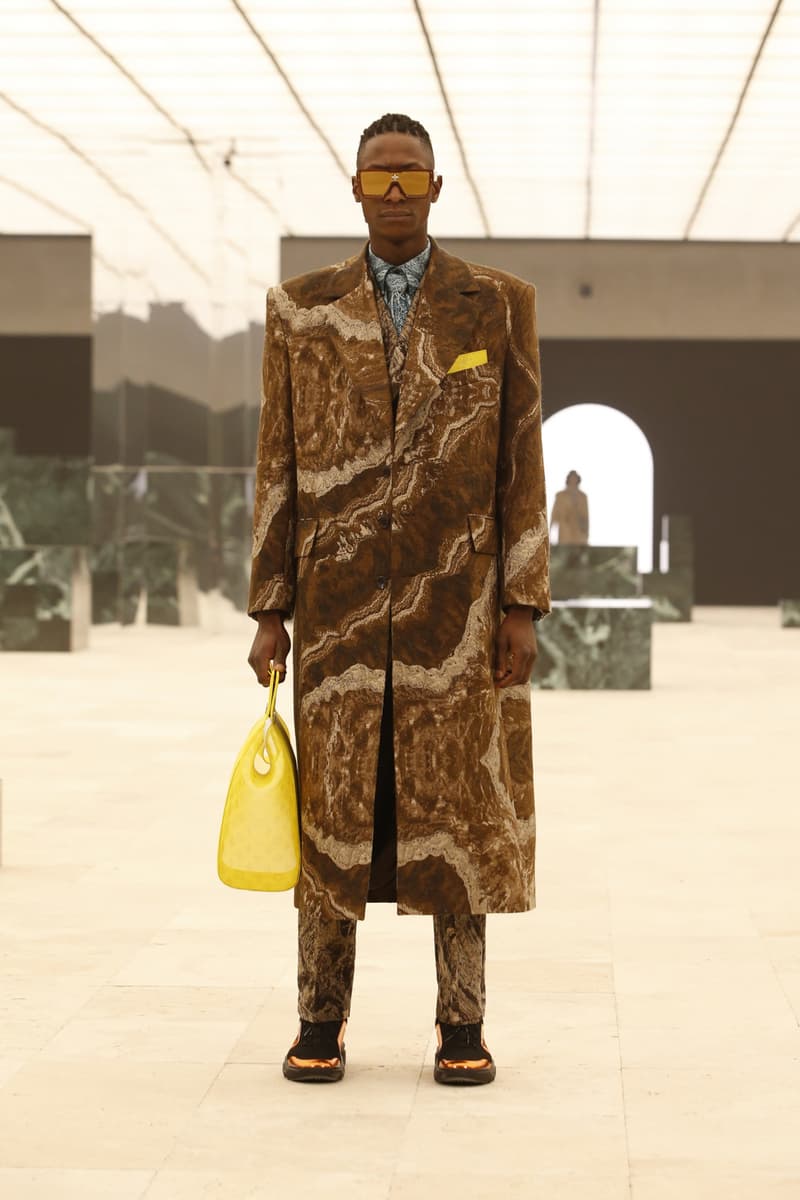 59 of 70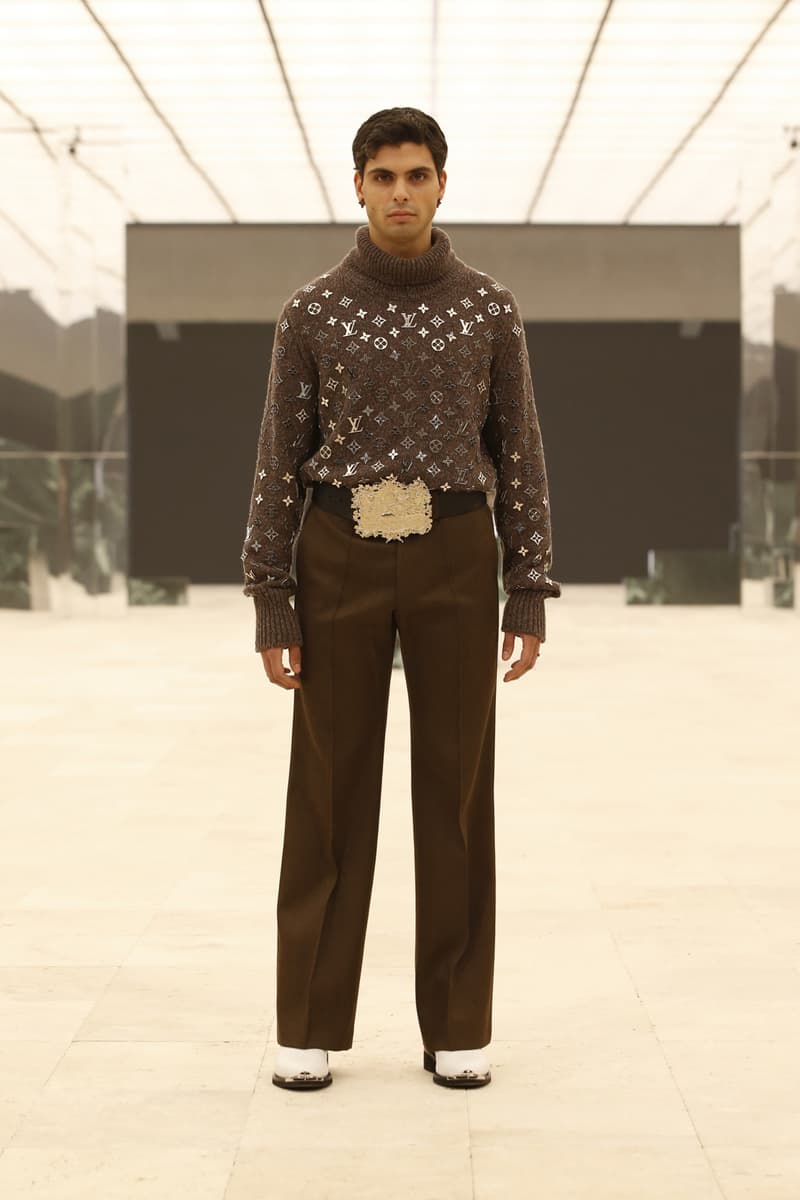 60 of 70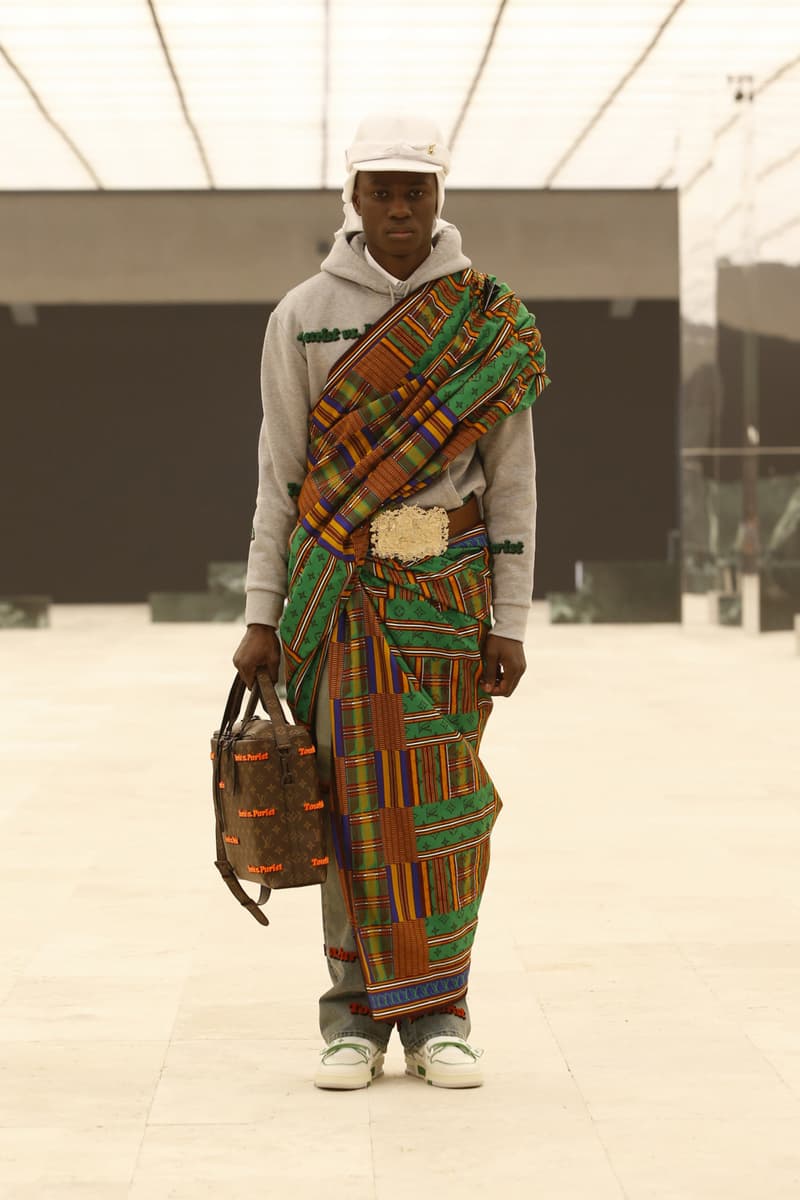 61 of 70
62 of 70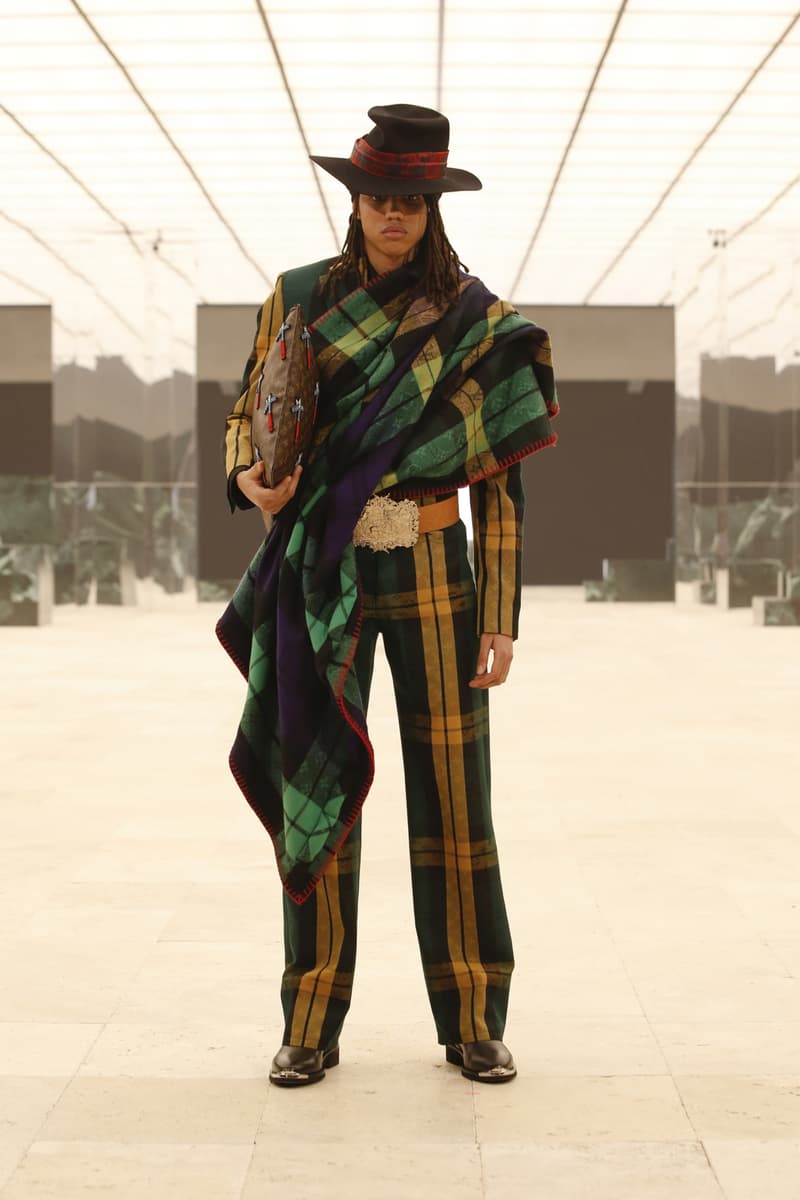 63 of 70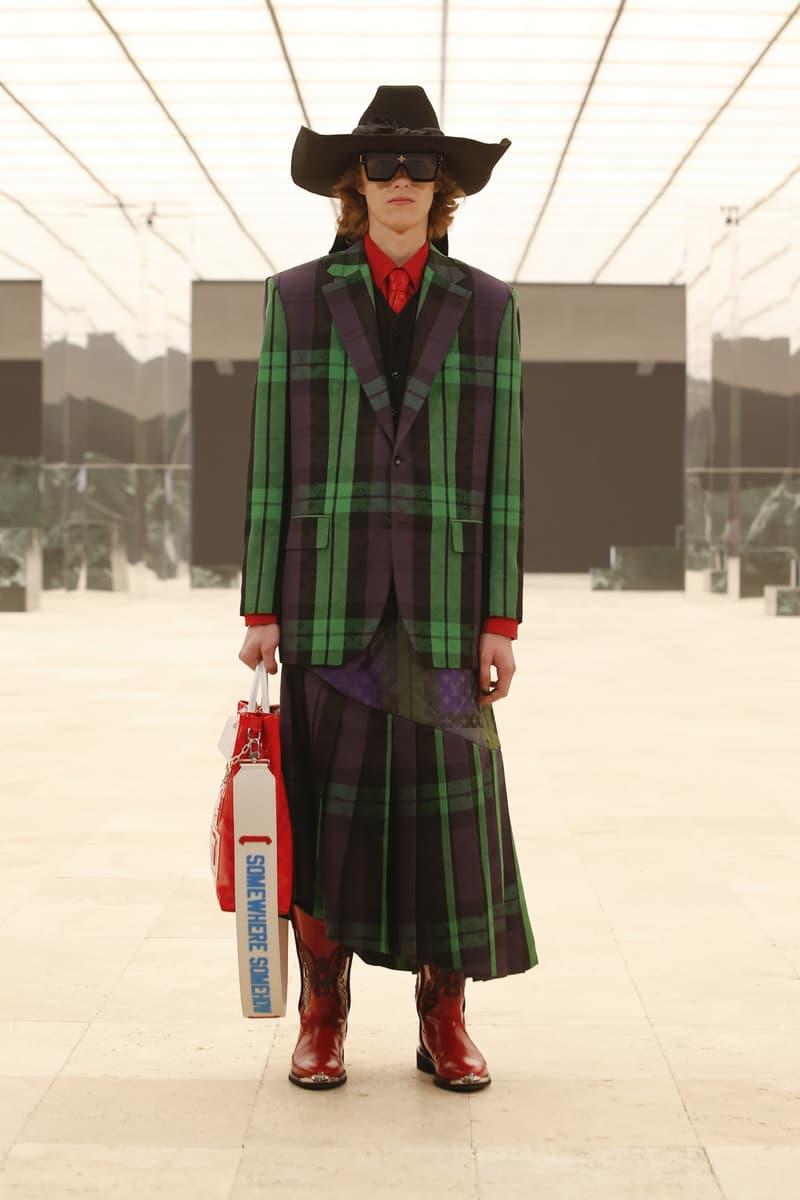 64 of 70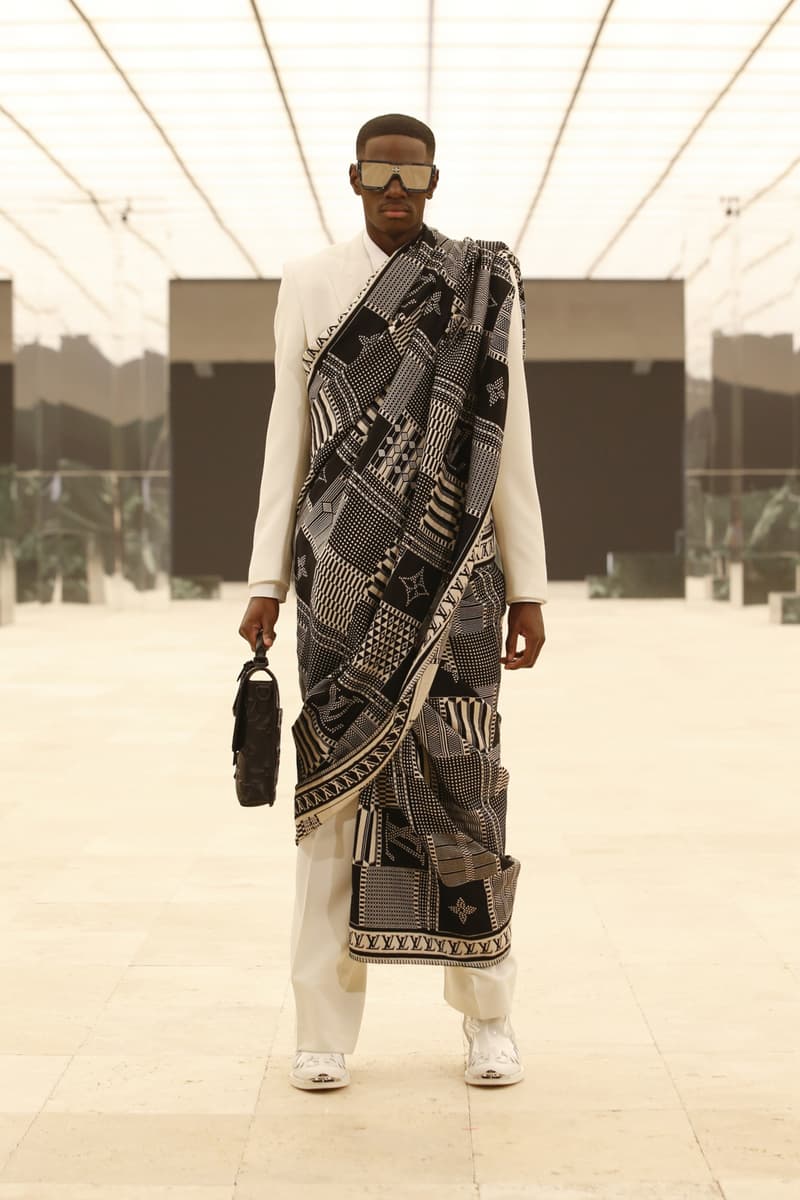 65 of 70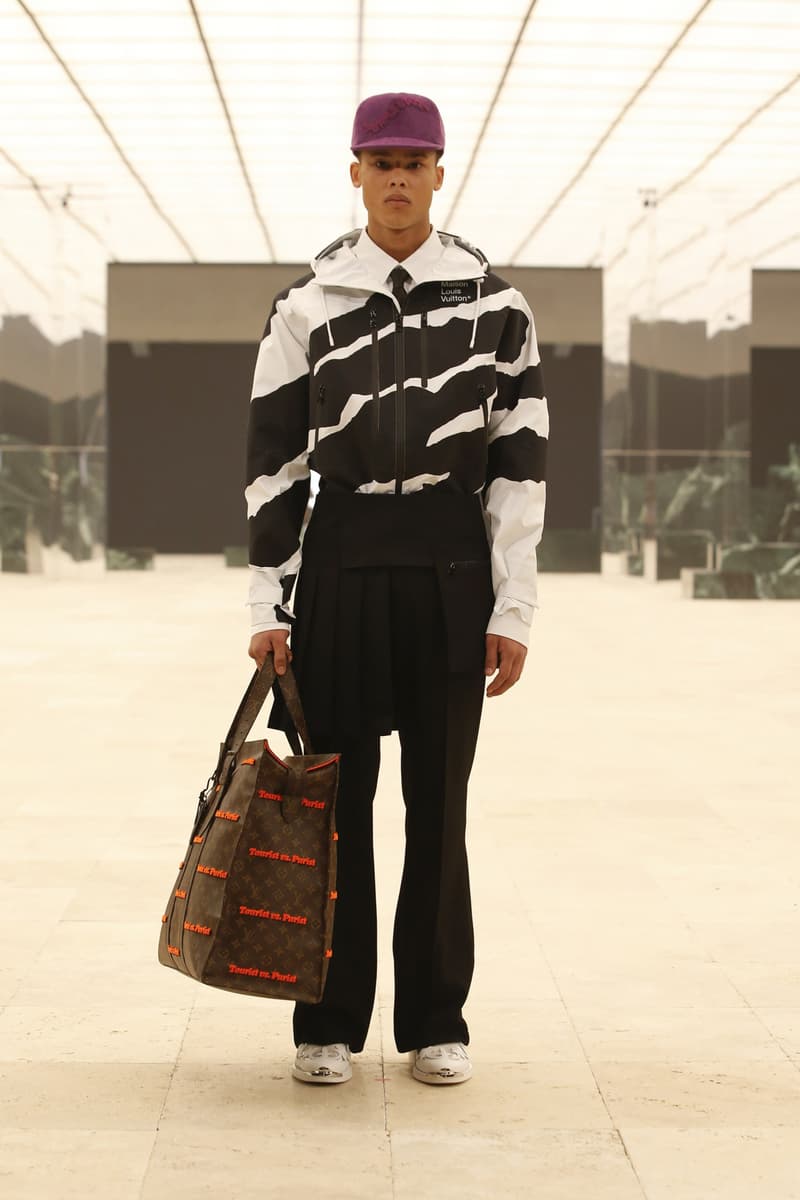 66 of 70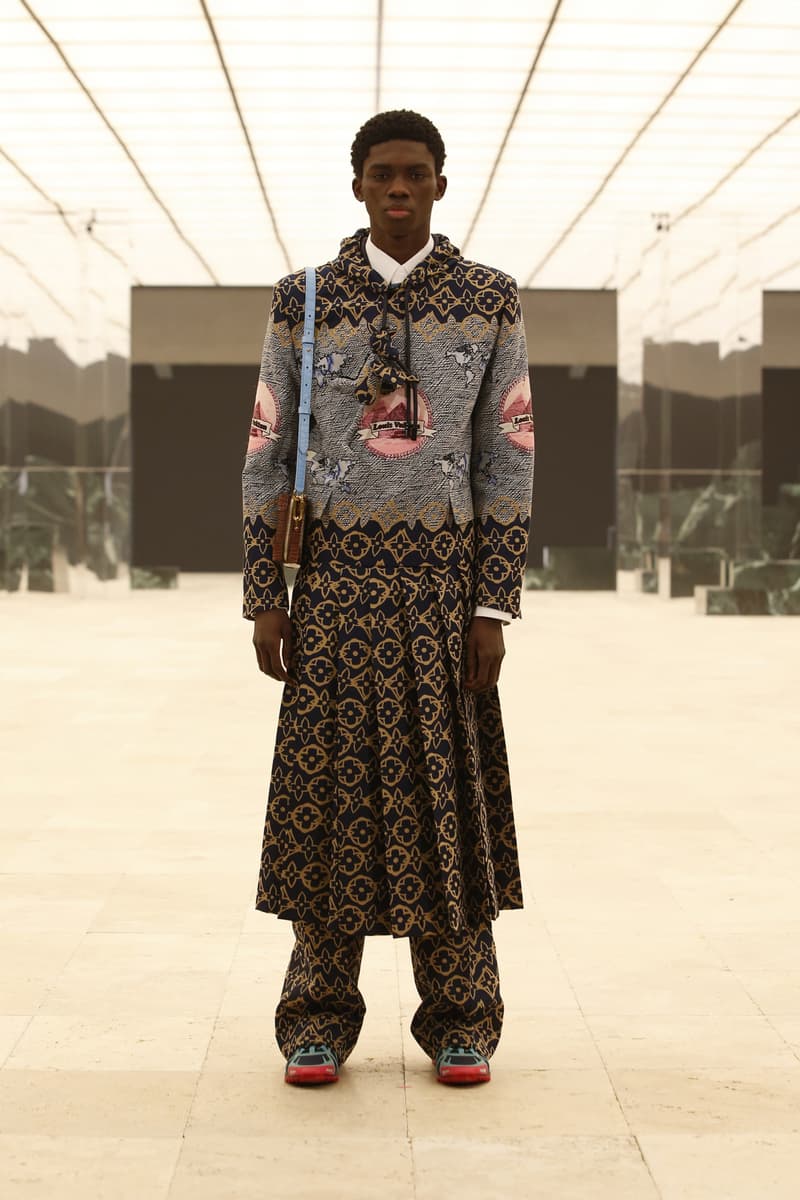 67 of 70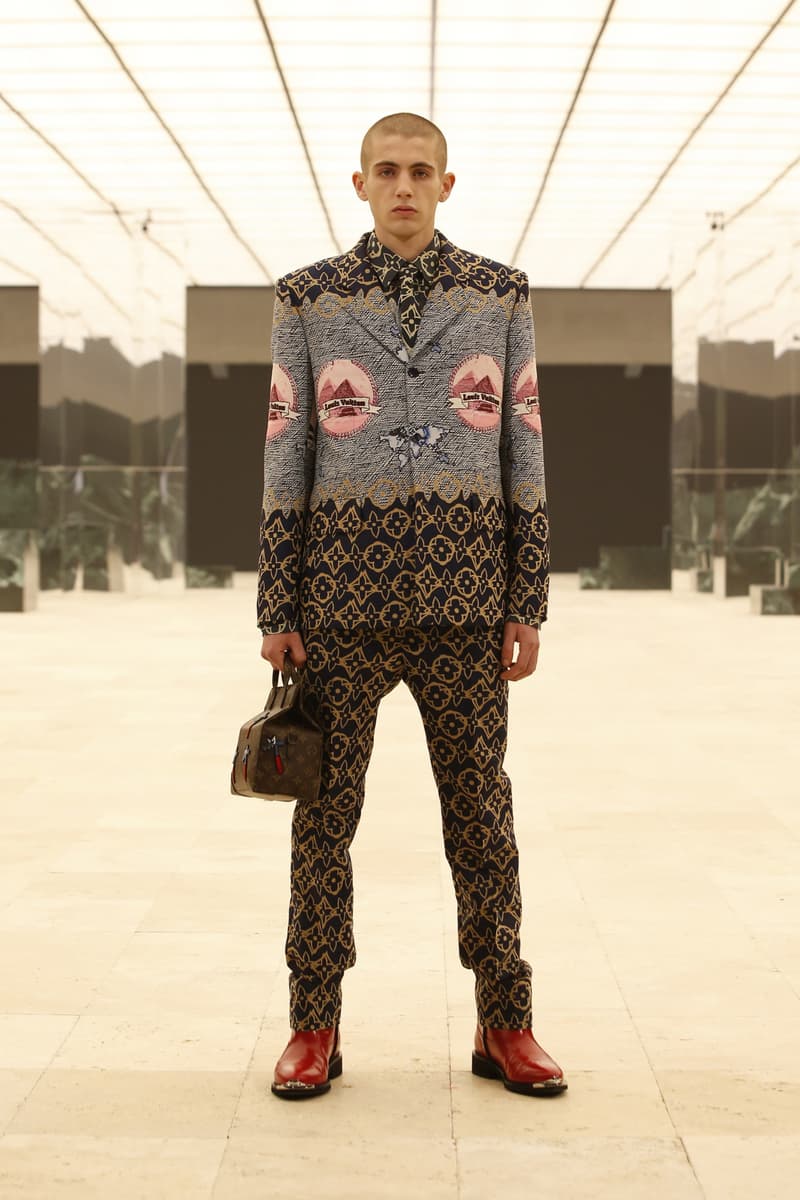 68 of 70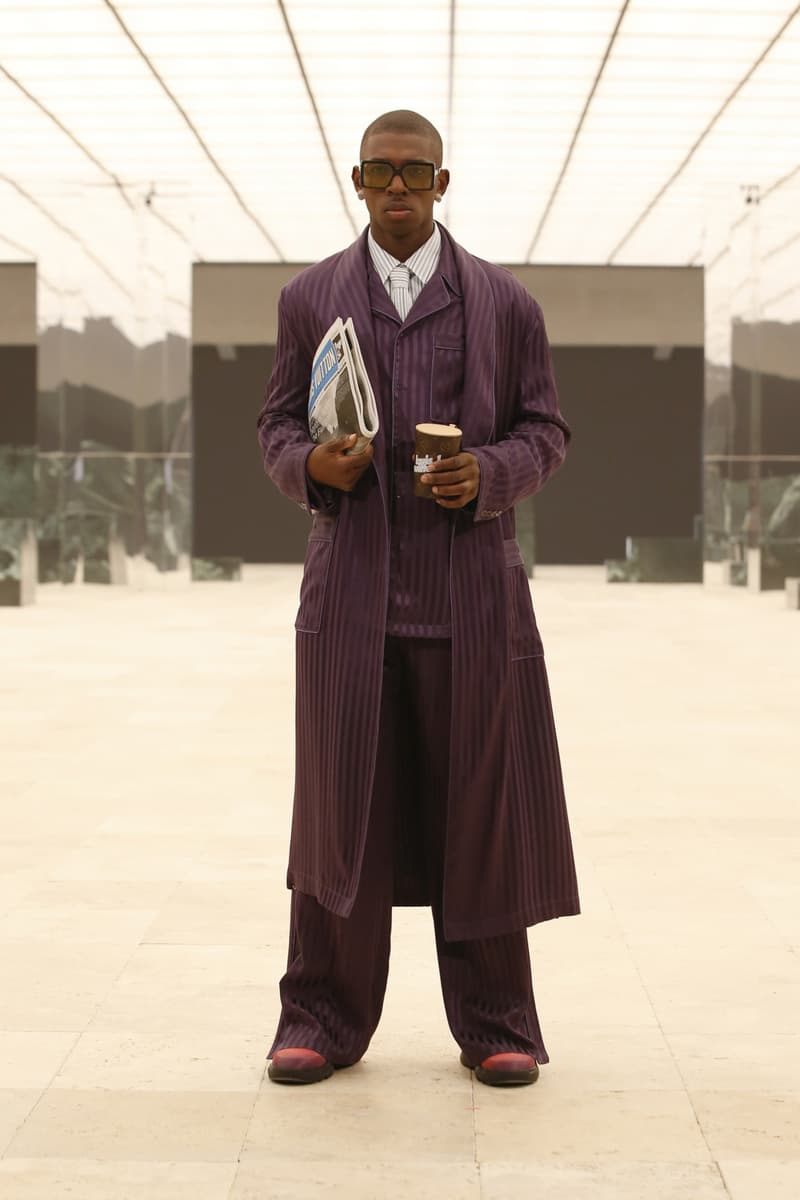 69 of 70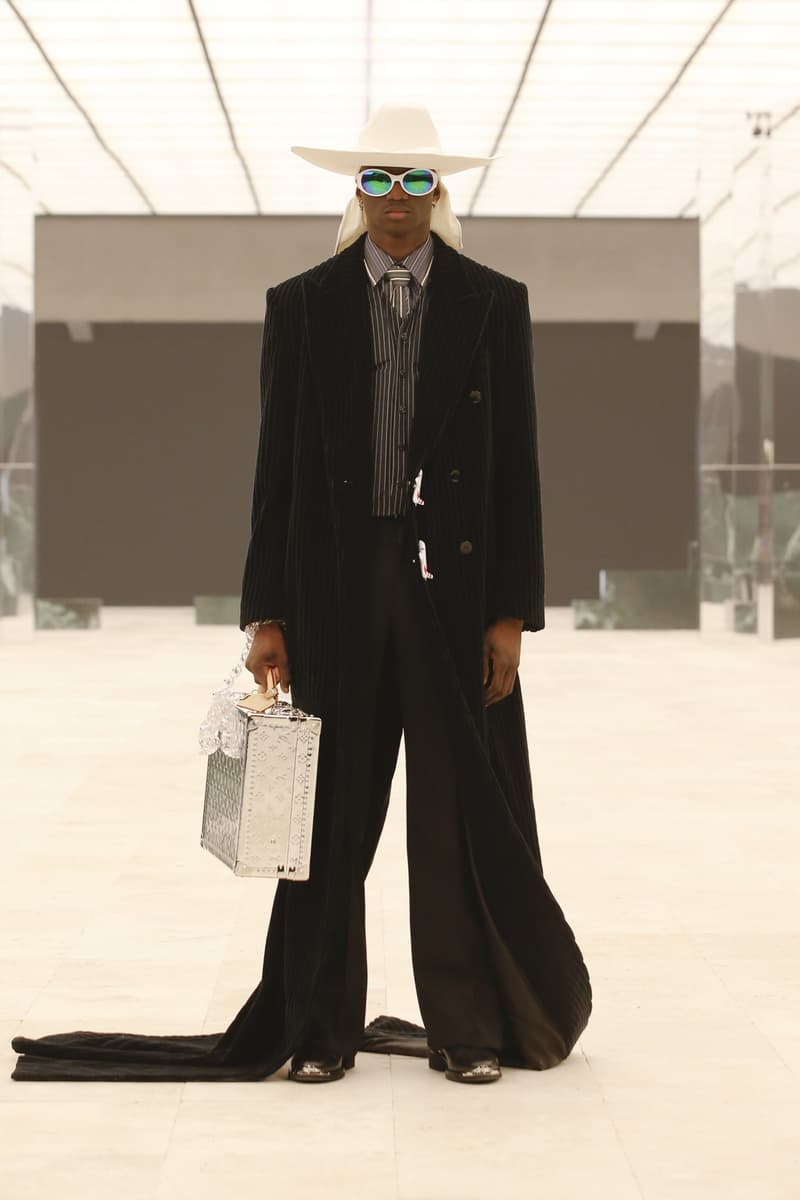 70 of 70
Fashion
Virgil Abloh Tells the Story of Departure in Louis Vuitton Men's Fall/Winter 2021 Collection
Giving us streetwear cowboy and airport haute couture.
Virgil Abloh Tells the Story of Departure in Louis Vuitton Men's Fall/Winter 2021 Collection
Giving us streetwear cowboy and airport haute couture.
For Louis Vuitton's anticipated Fall/Winter 2021 Menswear collection, Virgil Abloh tells the story of departure. Told through various lenses, the designer investigates presumptions made about people based on society – how we dress, our gender, background and sexuality. Creating storylines through archetypes including "the Artist," "the Salesman," "the Drifter" and more, the collection captures a handful of themes presented through performance art inspired by James Baldwin's Stranger in the Village, as well as with conceptual art from Lawrence Weiner.
When it comes to the fashion, Virgil Abloh explored a new aesthetic that is experimental and at times, unconventional, including coats so long they drag on the floor, skirts and bathrobe-inspired coats. Of course, the designer's original streetwear influences were also present as LV's recognizable monogram print covered suits, bags and scarves, as well as in pieces like collegiate jackets, puffer jackets and blazers. Abloh also introduced skirts, taking a page out of Thom Browne's book, as well as introduced us to the new "streetwear cowboy" aesthetic through statement boots, buckled belts and exaggerated hats.
Another motif featured in the collection was "Tourist vs. Purist," something emphasized by Abloh as his collection explores the manmade rules and society we live in. 'Tourist vs. Purist' is Virgil Abloh's term for the outsider, who watches and aspires towards a domain of knowledge such as the worlds of art, fashion, architecture etc. (the Tourist) vs. the insider, who already occupies these domains (the Purist)." Abloh continues to explain that, "The digital age has democratised access to domains of knowledge, creating a new fashion eco-system co-inhabited by Tourists and Purists. The collection celebrates and unites both contrasts."
All in all, the collection is an eclectic mix of bold apparel and statement accessories, featuring the color green as a common thread throughout. There's a mixture of Virgil Abloh's streetwear, as well as his background in architecture (as displayed by the wearable buildings top/jacket? shown) – something that will appeal to his fanbase all around the world.
The metallic bags, the futuristic sunglasses and the looks I'd refer to as "airport haute couture" will definitely be worn by Abloh loyalists and Off-White™ stans, but will his many references and messages get lost somewhere in the middle? By wanting to emphasize many references, drawing inspiration through his Ghanian heritage by including a Kente cloth, but depicting it in a tartan pattern commonly associated with Scotland, Virgil Abloh's approach is confusing and far-fetched, but well-intentioned. The designer has been a boundary-breaker in luxury fashion, disrupting the landscape and has paved the way for other Black creatives within fashion, and continues to create noise around his collections and collaborations. This time, he also used his platform to speak on important issues, ones that he has personally experienced as a Black man in the industry. Abloh also used his platform to cast a diverse lineup of models – only three out of 70 were white, which was refreshing and important to see from such a big name, as well as working with stylist Ib Kamara to put together the show.
This collections messaging ends up being more confusing than helpful, but the pieces themselves could be some of Abloh's strongest ones yet. Tailored coats, edgy cowboy-inspired hats and boots, pleated skirts and elements of femininity is new for his Louis Vuitton, and could be the start of a major shift for the house. But after all, the collection asks the questions – Who can claim art? What defines low vs. high? Who gets to make art? Who gets to consume it? The answer is unclear.
Share this article