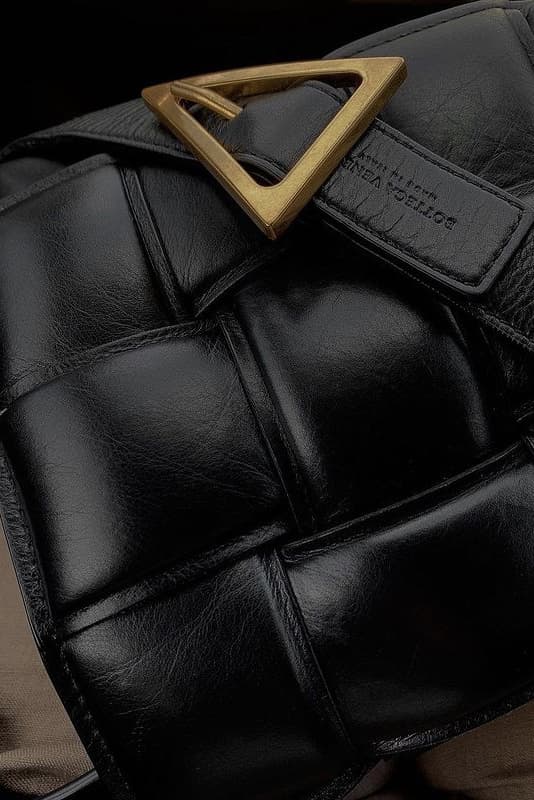 When Did Brands Become Too Cool for Social Media?
Influencer marketing is projected to hit $15 billion USD, but brands are removing their social media presence.
Fashion
When Did Brands Become Too Cool for Social Media?
Influencer marketing is projected to hit $15 billion USD, but brands are removing their social media presence.
We're not even a week into 2021, and we've already been bombarded with news. Kim Kardashian and Kanye West may be getting a divorce, the UK has gone into another lockdown and Bottega Veneta has removed its presence from social media. The latter comes as a surprise, and has been a big conversation among fashion lovers and Twitter users.
The label has seen a huge upswing since Daniel Lee was appointed creative director in 2018, largely due to Bottega Veneta's popularity across Instagram and social media. The label's recognizable Pouch bag became the it-accessory for influencers and fashion's elite, as well as the leather mules, pumps and cassette bags, and it seemed as if Bottega was the only label to wear. It goes without saying that the rebirth of Bottega would have never been the same without social media, so why would the label abandon it? When did brands become "too cool" for social media?
View this post on Instagram
The influencer industry is projected to hit a $15 billion USD industry by 2022, and social media profiles are making millions, making "influencer" a sought after, and aspirational job, amongst today's youth. Brands have moved away from traditional marketing into influencer marketing to reach more people through specific groups and niches, and social media has emphasized trends and viral items tenfold.
Luxury fashion as a whole has also embraced the power of social media, with brands like CELINE tapping TikTok creators for its recent fashion show, Burberry streaming on Twitch and Prada advertising on Instagram. Profiles like Charli D'Amelio has amassed nearly 100 million followers on TikTok, and is reaching thousands of people daily through both sponsored and organic content, and celebrities like Kylie Jenner and Hailey Bieber create trends and make items sell out after they've been tagged in one post on Instagram. So what is it that brands are hesitant about when it comes to social media marketing?
Instagram can be hard to navigate, and it has also become increasingly superficial and brand-focused since the platform launched its "Shopping" feature. Gone are the days when we'd see our friends' content in our feed, as we're now being fed more and more ads, call to action and branded posts than ever before. Brands like Bottega Veneta may choose to abandon social media and revert back to more traditional ways of advertising, slowing down its content and focusing on longevity rather than trends.
View this post on Instagram
Another reason as to why brands may be leaving Instagram and social media behind is due to the huge amount of brand ambassadors that have been amassed. It can be difficult for luxury brands to find a profile with an authentic feel that fits its niche, and when it comes to celebrities, it seems as if most people are beginning to feel disillusioned by their professionally calculated lives.
At the end of the day, there's no denying that the power of social media is only continuing to grow. Brands may choose to sit out for now, but chances are that they will be forgotten without presence across digital platforms. I mean, how else are we going to find out about the latest collections and the new "It" items? Will Bottega Veneta ever see a bag as successful as the Pouch ever again? It remains to be seen.
Share this article