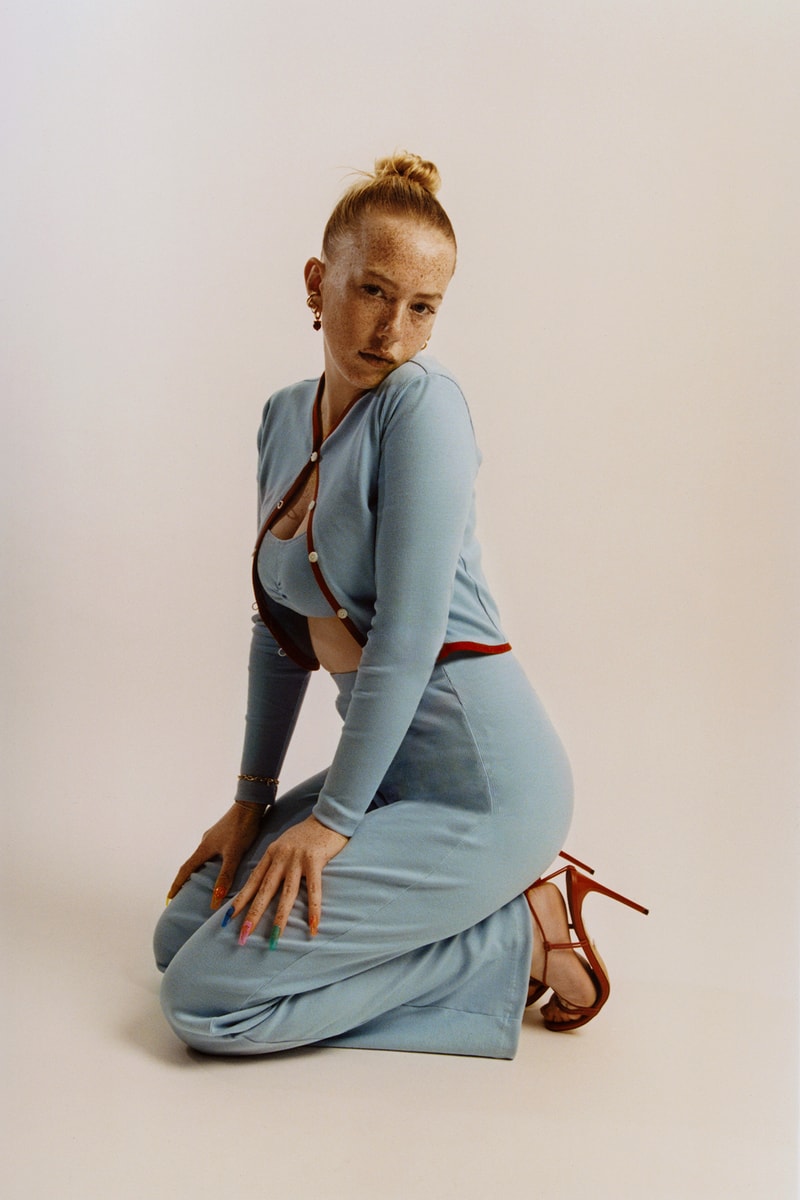 1 of 3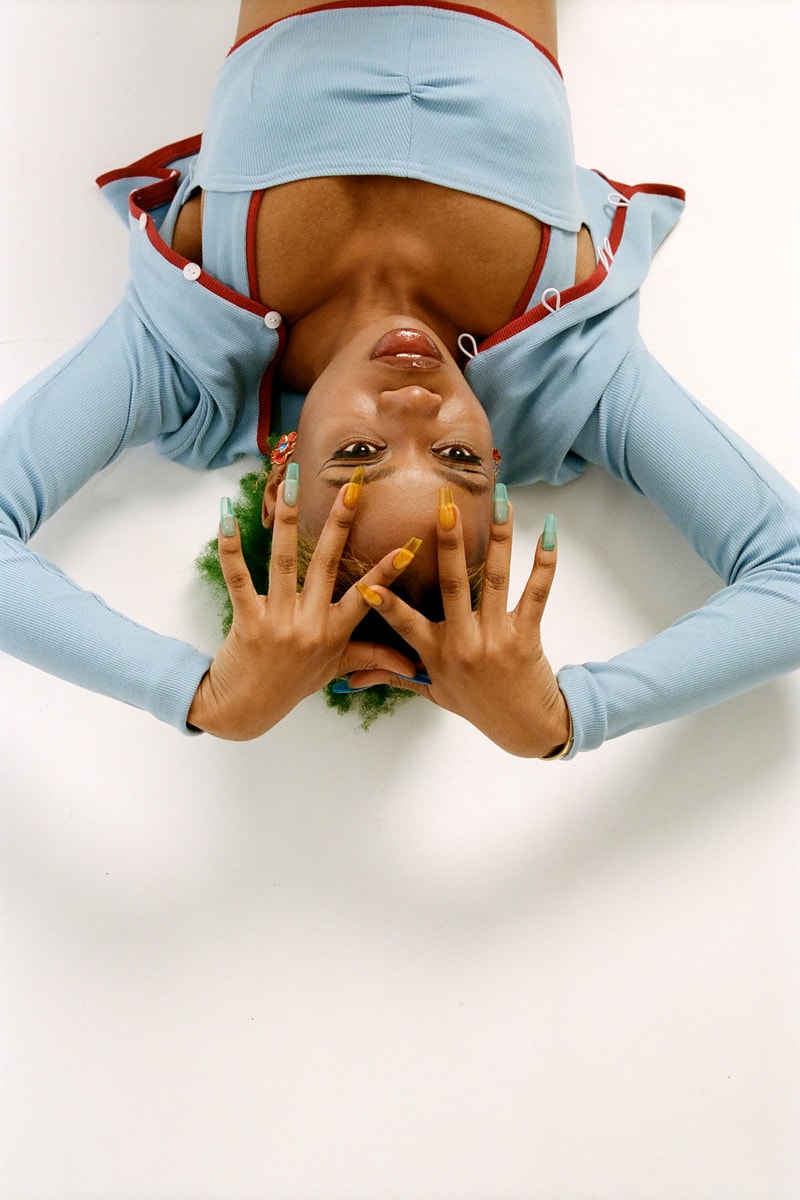 2 of 3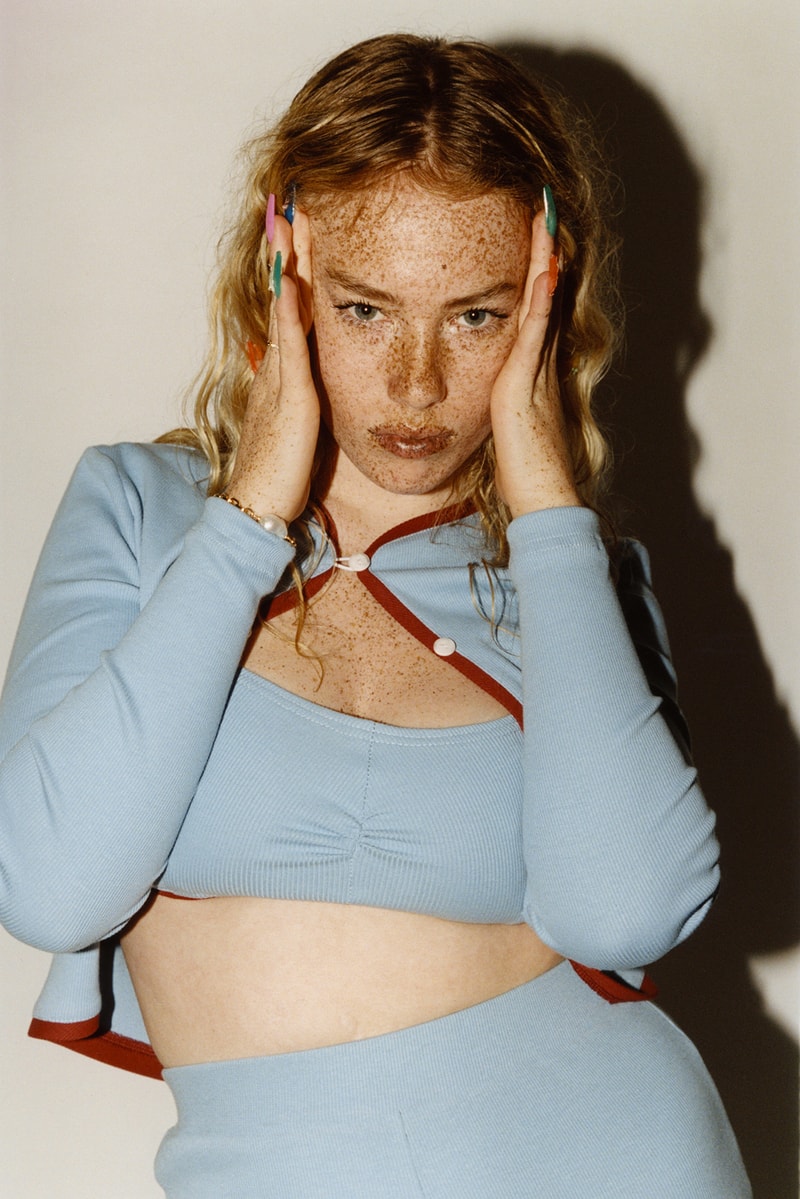 3 of 3
Fashion
Peachy Den Is Giving Your Loungewear Wardrobe a Sexy Twist
The London label makes slinky separates that are equal parts comfy and stylish.
Peachy Den Is Giving Your Loungewear Wardrobe a Sexy Twist
The London label makes slinky separates that are equal parts comfy and stylish.
If there's one brand that has managed to find the perfect balance between stylish designs and comfortable clothing that you can wear at home, it's Peachy Den, the London-based label founded by Isabella Weatherby. Offering an antidote to lockdown boredom and sweatsuit fatigue, the cool-girl brand creates slinky, playful silhouettes that range from a '70s-inspired jumpsuit to a cushy velour cardigan and matching trousers, all designed and manufactured locally in small batches. While it has only been around for about two years, the independent label has already garnered somewhat of a cult following, with homegrown talent such as models Iris Law and Alva Claire, as well as some of LA's chicest women like Jesse Jo Stark and Salem Mitchell donning its pieces.
The brand's latest launch, the limited-edition Lilliana set, is another beautiful design that shows what Peachy Den does best: making versatile separates that look and feel both sensual and comfy. Made of organic cotton, the lounge-ready top is accented with dainty rouleau buttons and contrast binding, while the bottom features a form-flattering silhouette that perfectly accentuates the body. Whether paired together or worn separately, the set makes for a no-brainer outfit that will instantly make any ordinary day feel special.
The Lilliana set, coming in "Bluebell" and "Charcoal" colorways, is available on the Peachy Den website. Ahead of the release, we spoke to Weatherby about her journey to fashion design, the inspiration for her new drop, as well as her brand's sustainable ethos. Read on for our conversation.
Tell us a little bit about your background and how you got your start in fashion.
An unconventional start to say the least — I studied politics and international relations at university, so nothing to do with fashion at all. Like so many other fresh graduates, I experienced the intense post-university expectations and pressure to "succeed" and find the "right job," so I followed my degree and jumped into roles which ultimately didn't make me happy.
I can't pinpoint an exact moment when I knew I wanted to start Peachy Den, but I can remember a gut feeling of wanting to create something of my own and work for myself. It started as a side hustle, shipping parcels in my lunch breaks, until finally finding the courage to dedicate my time fully. With little to no experience, I had to start from the very beginning, learning the basics of how to make a garment.
How did you come up with the concept of Peachy Den? What are some elements that are intrinsic to the brand's DNA?
It all began with what I wanted to wear and couldn't find. I noticed there weren't enough brands around making high-quality trousers and jumpsuits that fit really well and made you feel sexy at the same time. "Peachy" comes from the fact that our silhouettes are formfitting and made to sculpt your body — and booty. I then added "Den" as I wanted the brand to create and build a community — inspired by our "peachy people," friends of the brand and real women. Building an organic community is really important for us. I love speaking to our customers and followers through our socials, and making sure we reply to all their queries and cute messages.
We design for daily life, constructing our clothes from fabrics that prioritize movement and luxurious coziness, whilst still being flattering for each figure. Comfort underpins all our designs — we always aim to create that self-aware sexiness based on physical comfort.
How does sustainability factor into your collections?
What makes the fashion industry particularly problematic is the pace of change it encourages. We are a non-seasonal brand, not bound by the archetypical fashion cycle. We have a responsibility to encourage customers to re-evaluate the relationship they have with their clothing.
Sustainability is really important to us and is something we are always looking to improve upon. We are committed to actively reducing the impact our products have on the environment, manufacturing our garments in small production runs in South London using fabrics sourced within the UK and deadstock fabrics from well-known mills to help reduce waste. To minimize our carbon footprint and waste, our studio and manufacturer are based less than two miles apart from each other in South London.
Transparency is incredibly important for us and we want to avoid greenwashing at all costs. As the business and the demand for new products grow, it is becoming harder to find fabrics in the UK with a high content of natural and recycled fibers.  We are looking to Portugal and Italy for organic and sustainably produced fabrics, so we are exploring the options of operating vertically and manufacturing our product with trusted suppliers from the same area as the fabric is produced to avoid unnecessary carbon emissions.
We operate a zero-waste policy with our fabrics, meaning all our leftover fabrics are made into scrunchies, and any faulty garments and samples are sold via Instagram or Depop. We are exploring a new initiative of using our scraps to create a few items per month that are totally exclusive and one-off.
What serves as inspiration for your latest drop?
The limited-edition Lilliana set celebrates the easy intersection between slinky sensuality and plush comfort. Designed in the first lockdown, I wanted to create a set that prioritizes comfort, but not at the cost of looking sexy. As we adjust to more time indoors, what we put next to our skin matters the most. This comes naturally to me, as I always find myself reaching for the fabrics that feel the softest. This set is made from 98 percent GOTS-approved organic cotton, ensuring the cotton has been made both sustainability and ethically. It has a two percent stretch, ensuring the silhouette sculpts your body and truly celebrates the female form. I also love how the Lilliana set can be paired, layered or worn as separates to suit your personal style.
What are the challenges that come with running an independent fashion label, especially in the midst of a pandemic?
It can be all-consuming. The lines between work-life balance are blurred, and this has been exacerbated throughout lockdown as the workspace and private space are one. I am very grateful for a flexible and collaborative team, three of whom I hired via Zoom — not being able to meet in person was a challenge in itself. You really have to trust your instincts.
Do you have any big goals for Peachy Den as the brand turns two this year?
I would love to open a Peachy pop-up shop in London this summer — fingers crossed. This is pandemic pending, of course!
We have broadened our size range to include XL for the June jumpsuit, as we continue to strive to launch pieces that are made for all body shapes and sizes. We are working on extending this for all of our products this year.
This set is launching with our first-ever wholesaler, Doza Shop in LA, and we look forward to being introduced to new territories via exciting new wholesale partners — and of course, this HYPEBAE interview.
Is there anyone you dream of dressing one day in your designs?
Alexia Demie. She embodies the Peachy Den spirit.
---
Share this article