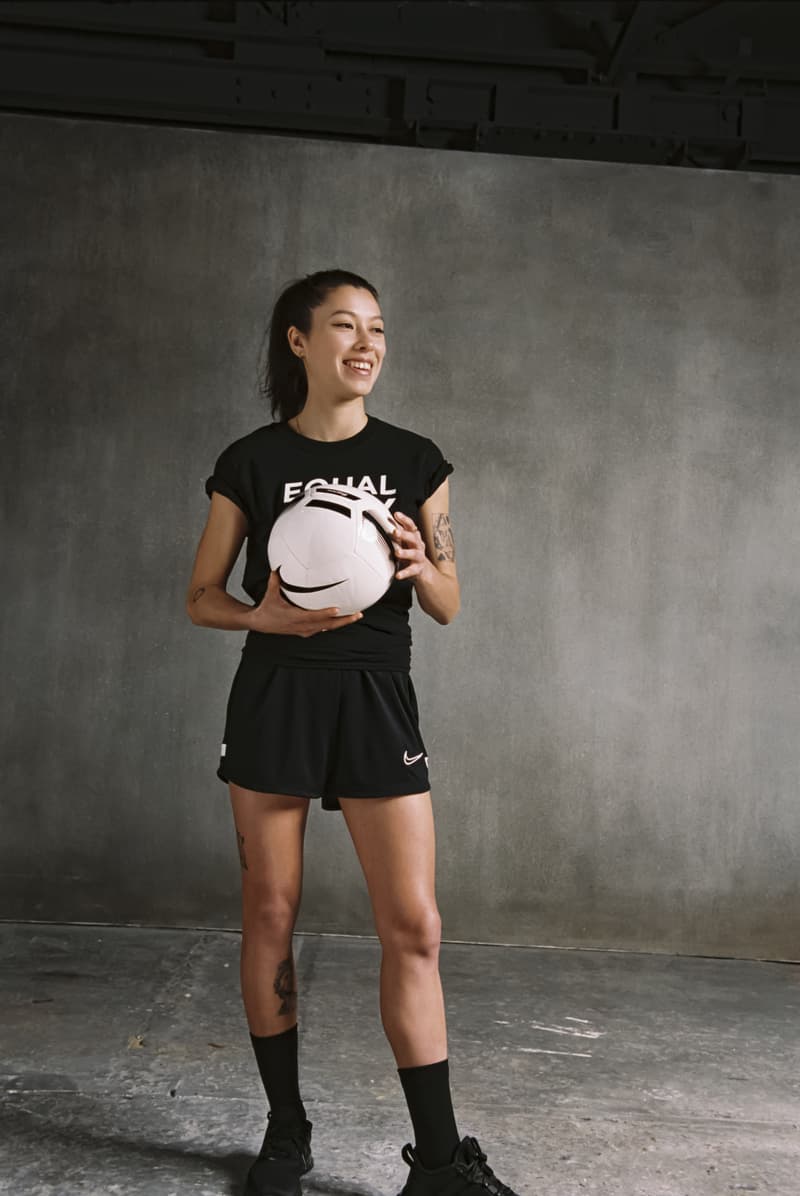 1 of 2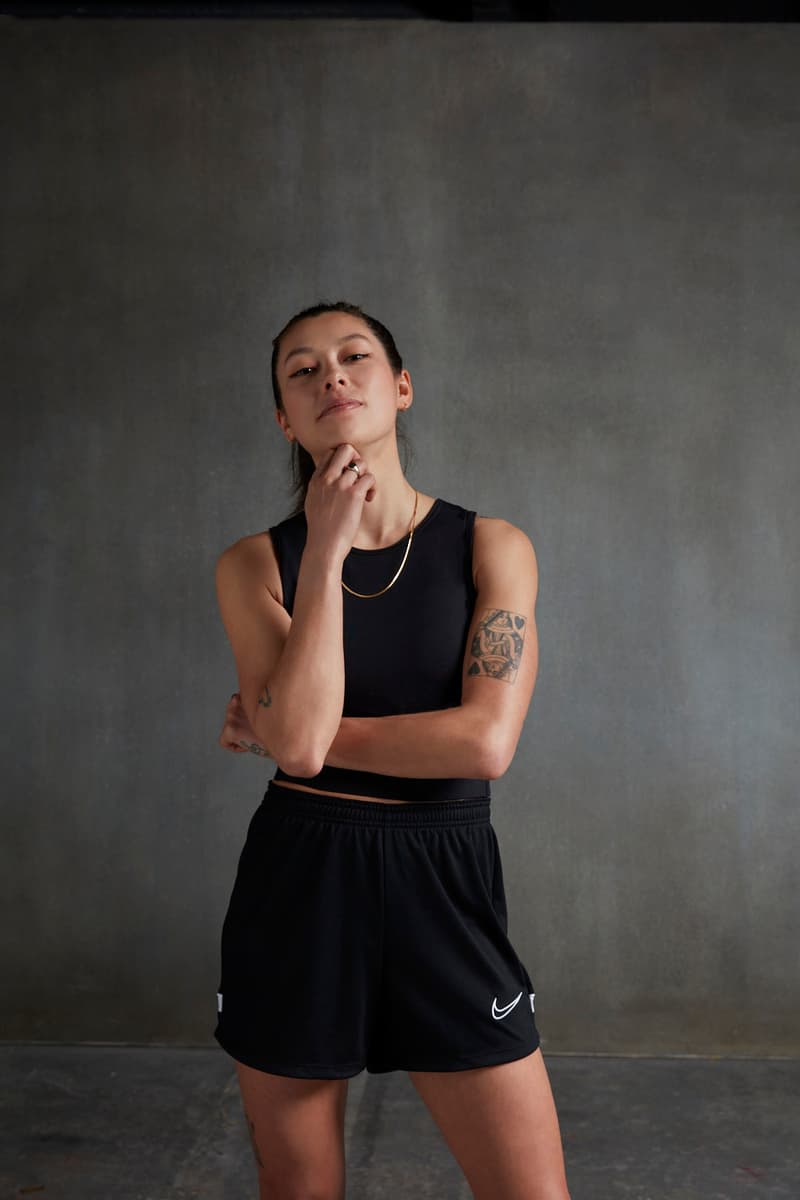 2 of 2
Culture
DJ Monki on Balancing Football with DJing and Closing the Sports Gender Gap
An ambassador for Sports Direct's Equal Play initiative, the DJ and pro footballer is all about getting more women into sports.
DJ Monki on Balancing Football with DJing and Closing the Sports Gender Gap
An ambassador for Sports Direct's Equal Play initiative, the DJ and pro footballer is all about getting more women into sports.
Get you a girl who can do both — when she's not scoring goals for Dulwich Hamlet Ladies, DJ Monki (also known as Lucy Monkman) can be found DJing to tens of thousands of people all over the world. She is also an ambassador for Sports Direct's Equal Play campaign, a new long-term initiative to drive equality for women in sport.
Launched this year, the Equal Play initiative is about driving gender equality in sport. Having worked with Women in Sport to research the state of play as regards the sports gender gap, Sports Direct found that almost half of girls (46%) said that if they saw more high-profile women's sports, it would encourage them to do more sport; and almost three quarters of girls (73%) and two thirds (67%) of boys agreed there's less funding or sponsorship available to support women's teams compared to men's teams. As a result, the Equal Play campaign is tackling the problem in multiple different ways, from creating safe spaces to train, to athlete sponsorship, increasing representation in campaigns, and supporting grassroots teams and organizations.
The initiative is something that's really important to Monki, given her own journey through football. Despite now starting for Dulwich Hamlet Ladies, her relationship with football hasn't always been this tight — she gave it up in her early teens, only returning to the beautiful game in her early twenties, after eight years away.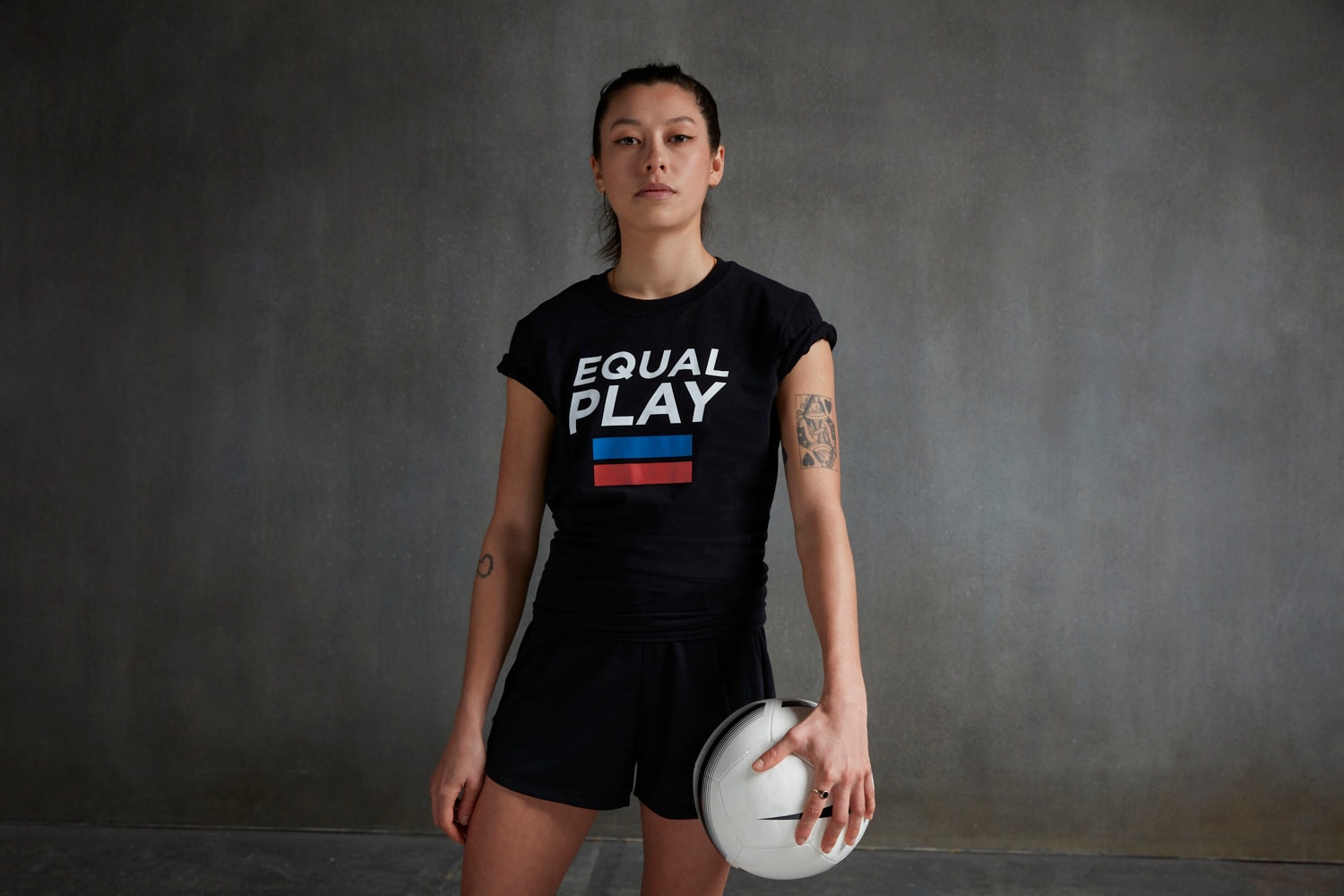 "I was 5 when I first started kicking a ball around in the playground with the boys. When I was a kid, my idol was Thierry Henry. While I didn't see any women playing on TV, I just thought, 'Well, I'll be the first one!' It was when I got to about 13 or 14 — the age when it's really common for girls to drop out of sport — that people started telling me that a career as a woman footballer wasn't possible, it didn't exist."
In this eight-year interim, music took over. She played her first DJ set at the age of 17 and has not stopped since. She began hosting her first show while interning at legendary pirate radio station Rinse FM before eventually being poached by 1Xtra and then Radio 1 — now she hosts a fortnightly show with house music dons Defected Records. All the while, she was playing sets across the U.K. and beyond, as well as founding her own label imprint &Friends and releasing her own music. Not content with dominating the airwaves, she realized the sport she'd loved since childhood was calling her. "I missed the escapism, and running around like a kid; the camaraderie of the dressing room, the buzz of scoring a goal," she says.
But how to balance late-night sets with morning training sessions? "Gigging and sports don't necessarily go hand in hand, but thankfully I now have a nice balance. Before, it was all gigs, all the time. I don't regret it. I was having the time of my life. But then I had the 'I miss football' moment."
Factoring sport back into her lifestyle was a "slow progression, over a period of three years." Cardio and strength and conditioning sessions with a PT friend helped her build up her fitness, and she admits, "Technically, I had a lot of catching up to do — the game had moved on in the eight years I was away. Now, my live booking agent has all of my football dates, so most of the time I organize my DJ gigs around my matches. I'll DJ on Fridays so I've got time to rest before matches on Sundays. Occasionally, I'll miss a game because the gig's too good to miss, but I want to play every Sunday if I can." But returning to sport was worth it: "Because I'm one of the older players on the team now, I have a sense of responsibility to get to know and care for people, to listen to what they have to say. That's helped me in a business sense as well, in terms of building a great crew of collaborators."
Monki knows just how important visibility is when it comes to inspiring women to play sport. "When I was a teenager, there wasn't anyone that I could look up to in the football world. The only reason I became a broadcaster is because I had women to look up to. When I heard a woman's voice on the radio, a lightbulb went off in my head, I thought, 'Oh, this is something I can do.'"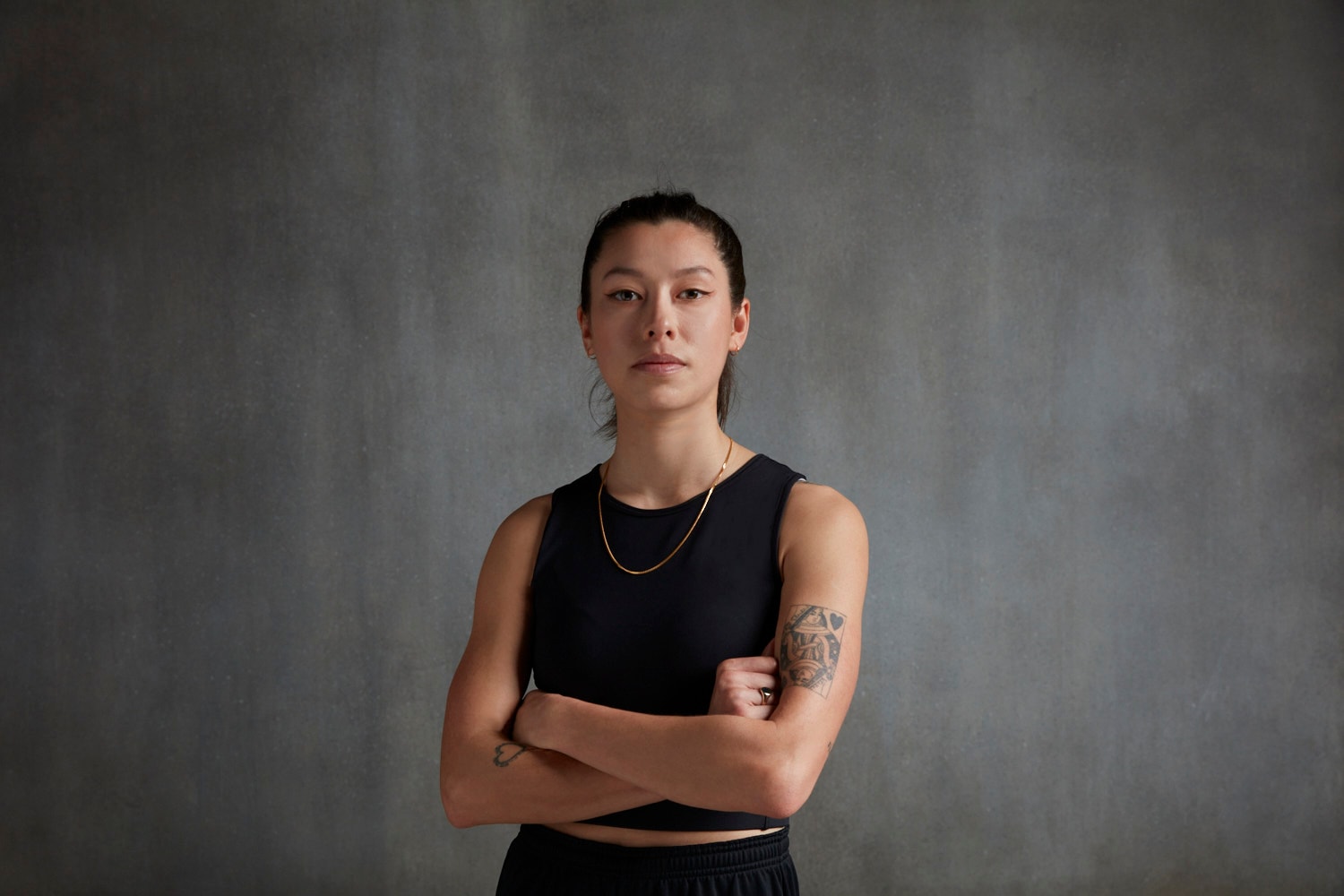 So being part of an initiative like Equal Play makes perfect sense. As Monki says: "They're trying to close the gender gap in sport in a bunch of different ways, from sponsorships to something as simple as seeing diverse faces when you walk into its stores, so it's not just Lionel Messi, it's also Jordan Nobbs, Fran Kirby and other amazing sportswomen."
"I've come on board as a football pundit role — exciting! They sent me to the Euros for filming. [It was] the first time I had ever been sent to an England tournament. That's an equalizer in itself — I'm getting paid to do this, when it's usually men who are offered these opportunities."
"The Equal Play campaign is long-term, which has been rare to see in women's sport. Before, your partnerships would only last a couple of weeks. With Equal Play, Sports Direct is putting its money where its mouth is and forging partnerships that are much longer. It really highlights that commitment to change, rather than just ticking boxes."
Monki is optimistic about the direction women's sport is taking. "Look how much the conversation around women's football has grown in the last five years. It's mad! It's amazing!" But she still acknowledges there's work to be done. For her, showing more women's games on TV will make a huge difference. "Sky, BT and the BBC are signing deals which will normalize women playing football. For people my age and older, that's really new, but for kids growing up, they won't think any different. Of course, things take time, but that support has to be consistent. I can't wait to be old and we won't need to have these conversations anymore, you know?"
DJ Monki is working with Sports Direct as part of the brand's Equal Play campaign, a long-term commitment to driving equality in sport. As Sports Direct's leading football pundit, Monki's role is to encourage more female voices in the industry as the experts, not just players. Equal Play aims to inspire more women and girls to take up sport.
Share this article