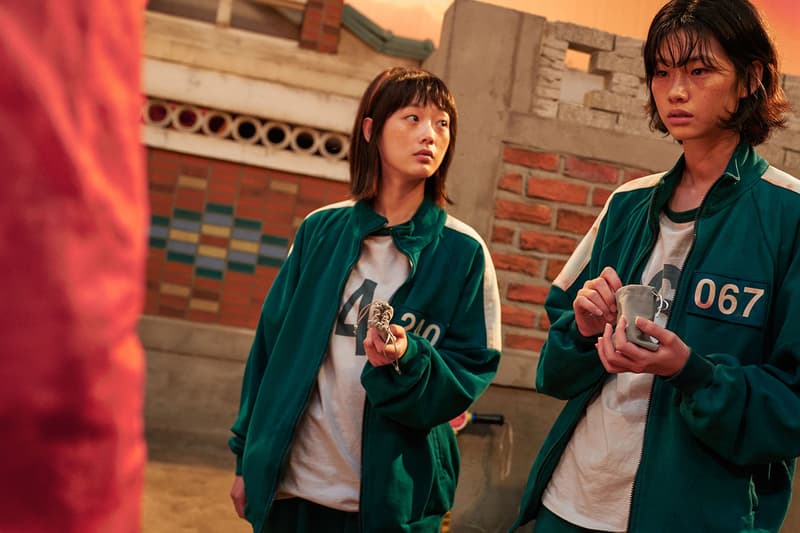 Film & TV
5 Things To Know About Lee Yoo-Mi of Netflix Korean Drama, 'Squid Game'
The breakout star plays Ji-young in the hit series.
5 Things To Know About Lee Yoo-Mi of Netflix Korean Drama, 'Squid Game'
The breakout star plays Ji-young in the hit series.
Having surpassed all other titles on Netflix with a record of 11 million viewers worldwide, Squid Game has been on everyone's lips for the past few weeks. In addition to lead actors Lee Jung-jae, Park Hae-soo, Wi Ha-jun and Hoyeon Jung, the hit K-drama series has also introduced global audiences to Lee Yoo-mi, who plays Ji-young (or No. 240) in the series. Here, we've gathered five facts to know about the breakout actor, including her upcoming movies and TV shows.
Read on to learn more about Lee if you loved her performance in Squid Game. While you're at it, here are five things to know about her costar Jung.
She almost wasn't cast in Squid Game.
Squid Game's director Hwang Dong-hyuk revealed in a recent interview that Ji-young was meant to be a male character in the original script. "When I wrote this 10 years ago, Ji-young was a boy. His name was Ji-yong," he shared. "But I thought a bond between women would make more sense."
Her Instagram following skyrocketed from 40,000 to over 6 million upon the premiere of Squid Game.
View this post on Instagram
Following the premiere of the hit dystopian show, Lee saw a huge jump in her follower count. The 27-year-old actor's Instagram went from about 40,000 followers to over 6 million as of writing.
She won a competitive audition to land a role in the film Hostage: Missing Celebrity.
Lee had to beat 1,000 competitors to land a role in Hostage: Missing Celebrity, which premiered in August. The film follows the story of a famous actor, who is kidnapped after a movie premiere. Lee plays the role of Ban So-yeon, a girl held hostage with the lead character played by Hwang Jung-min.
She is set to star in another Netflix original series titled All of Us Are Dead.
All of Us Are Dead is an upcoming Netflix original based on a webtoon titled Now at Our School. The series will follow a group of students stuck in school as a zombie apocalypse unfolds. Lee will star alongside Cho Yi-hyun and Park Ji-hoo.
She has been cast as the lead in the upcoming film, We Can't Go To Heaven, But We Can Love.
Last week, Insight reported that Lee has been cast in a new film titled We Can't Go To Heaven, But We Can Love. Although not much information has been announced, the actor is expected to play the role of high school student Ye-ji in a story set in 1999.
Share this article