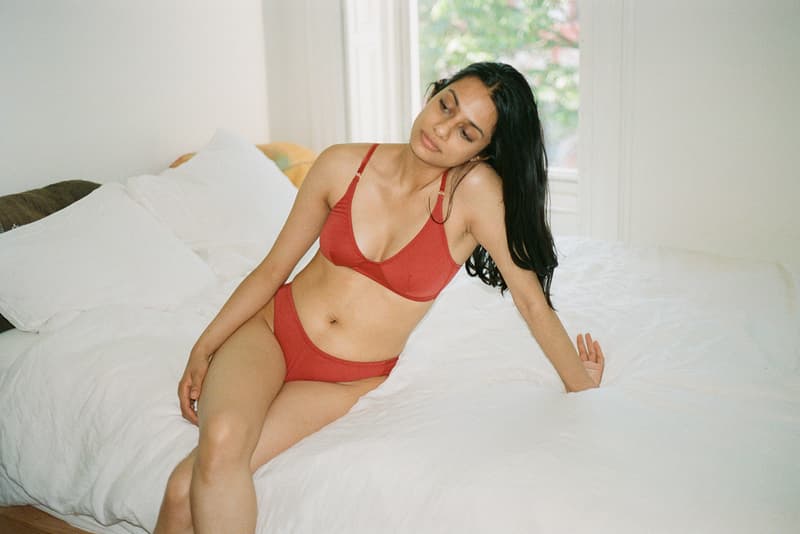 Health
6 Brands That Are Giving Back This Breast Cancer Awareness Month
Fashion, beauty and tech releases for a good cause.
6 Brands That Are Giving Back This Breast Cancer Awareness Month
Fashion, beauty and tech releases for a good cause.
With the arrival of October comes the launch of the annual international health campaign Breast Cancer Awareness Month. There are multiple organizations that promote the cause by collaborating with brands along with influencers raising awareness on their social media accounts.
For those who would like to show their support for the campaign, we've rounded up a list of brands that are giving back this year. From Araks' bra and bralette offerings benefiting the Breast Cancer Research Foundation (BCRF) to Casetify's phone cases for the Living Beyond Breast Cancer organization, find out how companies in fashion, beauty and tech are contributing to the research, awareness and prevention of breast cancer.
While you're here, read about how areola tattoos help breast cancer survivors reconnect with their bodies.
Throughout the entire month of October, conscious lingerie and swimwear brand Araks will be donating 10% of sales from all its bras and bralettes to the BCRF. The label aims to support the organization's "mission of ending breast cancer by advancing the world's most ⁠⁠promising research," as per its Instagram post.
Casetify's latest phone case collection was created in collaboration with the brand's community of artists, including Giulia Hartz, Wisut, Babs Draw, Edreika, Street Writings and Amy Louise. A total of $5 USD from each exclusive design — which retails for $40 USD and up depending on the case style — will be allocated to the Living Beyond Breast Cancer organization.
The Estée Lauder Companies' Breast Cancer Campaign has returned for the 29th year. "The Campaign remains steadfast in its commitments to tirelessly raise awareness, drive progress, and ultimately help find a cure for this disease through the advancements of research, education and medical services," the company stated in a press release. Along with purchasing limited-edition products from Bobbi Brown, Clinique, Estée Lauder, Jo Malone, Dr.Jart+ and more, you can also show your support by posting a meaningful image or video on Instagram or Facebook with the hashtags #TimeToEndBreastCancer and #ELCdonates. Whether it's of your favorite pink lipstick or you sharing your story, $25 USD will be donated to the BCRF for every public post.
Naked Cashmere has once again dedicated its "Love" range to the BCRF. Available all year long, the collection is comprised of a sweater, beanie, socks, hot water bottle, eye mask, booties, slippers and scarves. With every product sold, up to $50 USD will go directly to the BCRF's research fund. Since the line's launch, the brand has accumulated over $215,000 USD in donations.
Earlier this year, PUMA announced its partnership with Barbells for Boobs, a community that takes action in breast cancer through RAD (Resources After Diagnosis). Continuing their relationship, the duo has launched a limited-edition 12-piece apparel collection featuring leggings, tees, muscle tanks, hoodies and more available online and at the PUMA NYC flagship store. Additionally, PUMA Women is encouraging breast cancer survivors to share their stories on Instagram and TikTok with an image or video using the hashtag #SheMovesWithPurpose. $1 USD from each post with the hashtag will be donated to Barbells for Boobs.
For the past six years, Sleeper has been supporting Breast Cancer Awareness Month through impactful initiatives and donations. Throughout October, the brand's pink and red garments are available at discounted pricing, with proceeds from the sales going towards Kvitna, a Ukrainian charity that supports breast cancer patients.
Share this article