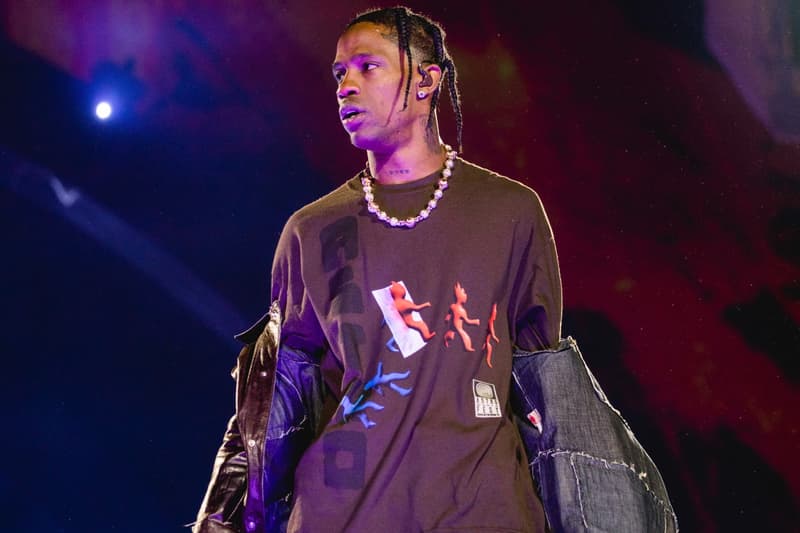 Culture
Travis Scott's Astroworld Festival Death Toll Increases to 10
After a nine-year-old was in a medically induced coma.
Travis Scott's Astroworld Festival Death Toll Increases to 10
After a nine-year-old was in a medically induced coma.
UPDATE (November 16, 2021): A nine-year-old boy who attended Travis Scott's Astroworld Festival on November 5 has died, increasing the concert's death toll to 10.
The young concertgoer, who was identified as Ezra Blount and attended the music festival with his father, was in a medically induced coma after "he had cardiac arrest which damaged his heart," his grandfather Bernon Blount told CNN.
"When my son went to the concert, he had my grandson on his shoulder," Blount added. "All the people pushed in, and he could not breathe, so he ended up passing out because of all the pressure that was being applied to his body. And when he passed out, Ezra fell off his shoulder and fell into the crowd."
Blount also revealed that his grandson was taken to Texas Children's Hospital as a John Doe after he was separated from his father due to the festival crowd surge.
The mayor of Houston, Texas tweeted a statement regarding Erza Blount's passing, which you can see below.
I am saddened to learn of Ezra's death this evening. Our city tonight prays for his mom, dad, grandparents, other family members and classmates at this time. They will need all of our support in the months and years to come. May God give them strength. RIP Ezra. st #AstroWorld pic.twitter.com/Ankq7FMa3l

— Sylvester Turner (@SylvesterTurner) November 15, 2021
---
ORIGINAL STORY (November 12, 2021): Travis Scott's Astroworld Festival death tolls have now increased by one after a college student died on Wednesday, now resulting in a total of nine victims.
The last victim was 22-year-old college senior Bharti Shahani, who was studying electronics systems engineering at Texas A&M University and was set to graduate next spring. Shahani, who attended the music festival on November 5, was with her cousin and sister until the three split up amid the chaos caused by a crowd surge. "Once one person fell, people started toppling like dominos," Shahini's cousin Mohit Bellani explained to ABC's KTRK. "It was like a sinkhole. People were falling on top of each other."
Scott, who is currently facing several lawsuits, first addressed the casualties last week. As investigations continue, the rapper and his team have released a new statement, which can be seen below.
 "Over the last week, Travis Scott and his team have been actively exploring routes of connection with each and every family affected by the tragedy through the appropriate liaisons. He is distraught by the situation and desperately wishes to share his condolences and provide aid to them as soon as possible, but wants to remain respectful of each family's wishes on how they'd best like to be connected.

To those families who would like to reach out directly to his team, please send an email to the below address where we will have a team on hand to assist.

AW21information@gmail.com."
Share this article