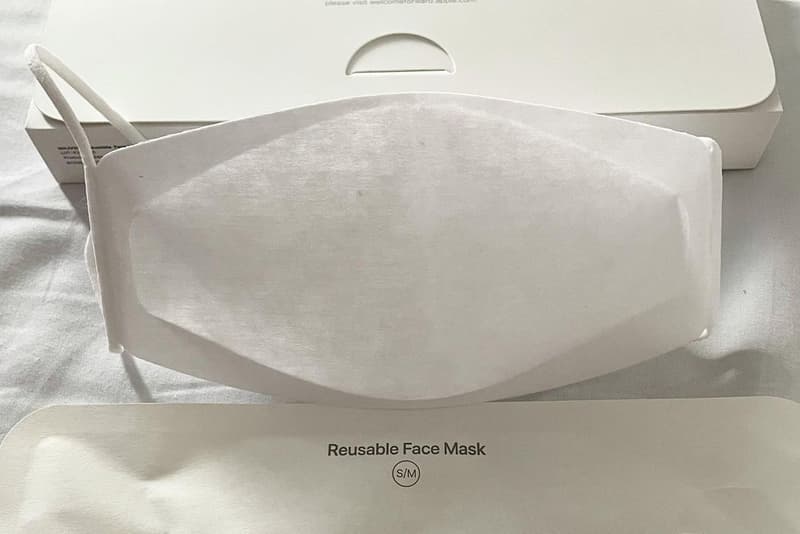 Health
New Images of Apple's Face Mask Surface Online
As shared by streetwear icon Hiroshi Fujiwara.
New Images of Apple's Face Mask Surface Online
As shared by streetwear icon Hiroshi Fujiwara.
Hiroshi Fujiwara of fragment design got his hands on Apple's special face mask, designed specifically for employees of the tech company. The streetwear icon shared up-close images of the COVID-protecting layer on Instagram, revealing its minimalist packaging and sleek design.
Simply captioned "apple design," Fujiwara's post includes three images: two of the mask's white box and one of the mask itself, which seems to be designed with two flexible panels at the nose and chin. Though the mask isn't available to the general public, it remains a subject of fascination, likely due to its exclusive nature. Back in September, YouTube channel Unbox Therapy revealed a comprehensive look at the Apple-designed protective gear with a 15-minute video that garnered millions of views.
Head to Fujiwara's Instagram to take a look at the Apple face mask and watch an unboxing video below.
Share this article