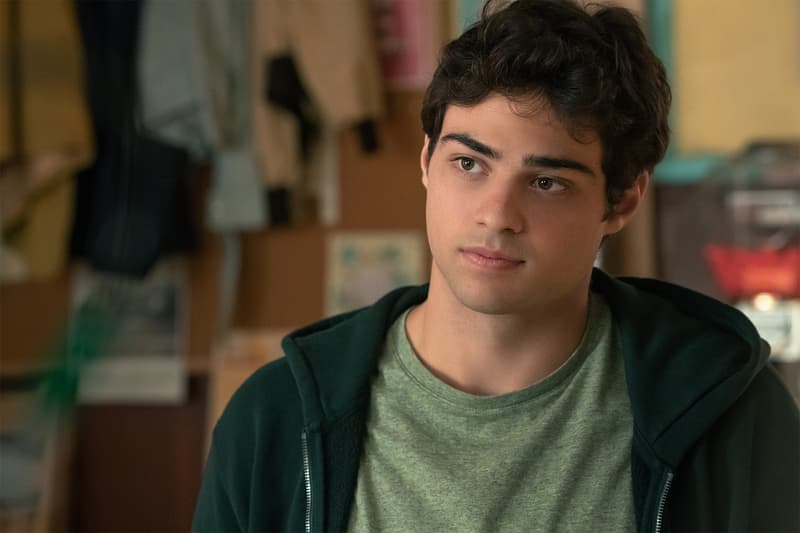 Film & TV
5 Things You Didn't Know About Noah Centineo, Netflix's 'To All the Boys' Leading Man
Time to bid farewell to Peter Kavinsky.
5 Things You Didn't Know About Noah Centineo, Netflix's 'To All the Boys' Leading Man
Time to bid farewell to Peter Kavinsky.
Best known for his charismatic portrayal of Peter Kavinsky in Netflix's To All the Boys movie trilogy, Noah Centineo is often dubbed the Internet's boyfriend — but how much do you really know about the 24-year-old star? Ahead of the premiere of the third and final chapter of the series, we've compiled some interesting facts you may not know about the actor.
Warning: This post contains spoilers.
Following the events of To All the Boys: P.S. I Still Love You, Always and Forever centers on high school seniors Lara Jean (Lana Condor) and Peter who are planning their future together after they graduate. However, after two life-changing trips to Seoul and New York, Lara Jean comes to realize that there's more to life beyond Portland, Oregon. After receiving her rejection letter from the college of their choice, Stanford, Lara Jean and Peter are left with a difficult decision – to try long distance or break up.
Before its release on February 12, here's everything you need to know about To All the Boys: Always and Forever. Read on and get to know more about Centineo.
He's been acting since he was a pre-teen.
At 13 years old, Centineo made his acting debut in 2009 as the lead of The Gold Retrievers. Shortly after his first project, he moved on to other roles in Disney Channel's Austin & Ally, Shake It Up and How to Build a Better Boy. By 2015, he took over Jake T. Austin's character in The Fosters, making his first appearance in Season 3. Eventually, he landed his lead role in Netflix's film adaptation of Jenny Han's To All the Boys novel series in 2018. Centineo's career went uphill from there and he was able to add Sierra Burgess Is a Loser, The Perfect Date and the Charlie's Angels reboot to his résumé.
In 2019, Sony Pictures announced that Centineo will portray He-Man in the remake of Masters of the Universe. On top of that, the actor will also appear in DC's upcoming Black Adam with Dwayne Johnson. Most recently, Deadline reported that Netflix has proposed a film about the GameStop stock saga in which the streaming giant wants Centineo to play a "major role" in.
He plays Camila Cabello's love interest in her "Havana" music video.
For her 2017 smash hit "Havana" featuring Young Thug, Camila Cabello tapped none other than Centineo to play her love interest for the music video. The visual features the singer's character watching a movie of herself and Centineo in the cinema. The two share a heated argument as well as a dance number in the film. Afterward, Cabello leaves the theatre and bumps into Centineo, who she dances with after he falls off his bike.
He got his scar from a dog attack.
Some fans may have noticed Centineo's scar near his mouth. In an interview with BuzzFeed, he got his scar at the age of six after a dog attacked him. "He [a Mastiff] ripped a hole in my face so you could see my teeth, my gums, and all the way through to the other side."
He's into wellness.
When he's not acting, Centineo focuses on wellness by working out, going on hikes, meditating and doing yoga, according to his interview with Teen Vogue. He is also not your typical technology-driven millennial. "At the gym, I don't touch my phone," he told W Magazine. "When I go on a hike, I leave my phone in the car. If I'm eating, I'll leave my phone places and don't touch it for a few hours, daily."
He constantly gets compared to Mark Ruffalo by casting directors.
If you don't already see it, now you do. Centineo thinks that Mark Ruffalo is his doppelganger and coincidentally, Centineo's favorite rom-com is 13 Going on 30. During his guest appearance on The Tonight Show Starring Jimmy Fallon, Ruffalo commented on the resemblance: "I wish I was that good looking… He's way better looking than I was." In a clip shown on the show to prove their voices also sound similar, Centineo commented: "Casting directors always compare me to him. I even think I am Mark Ruffalo, and space and time is just a thing we can't understand."
---
Share this article