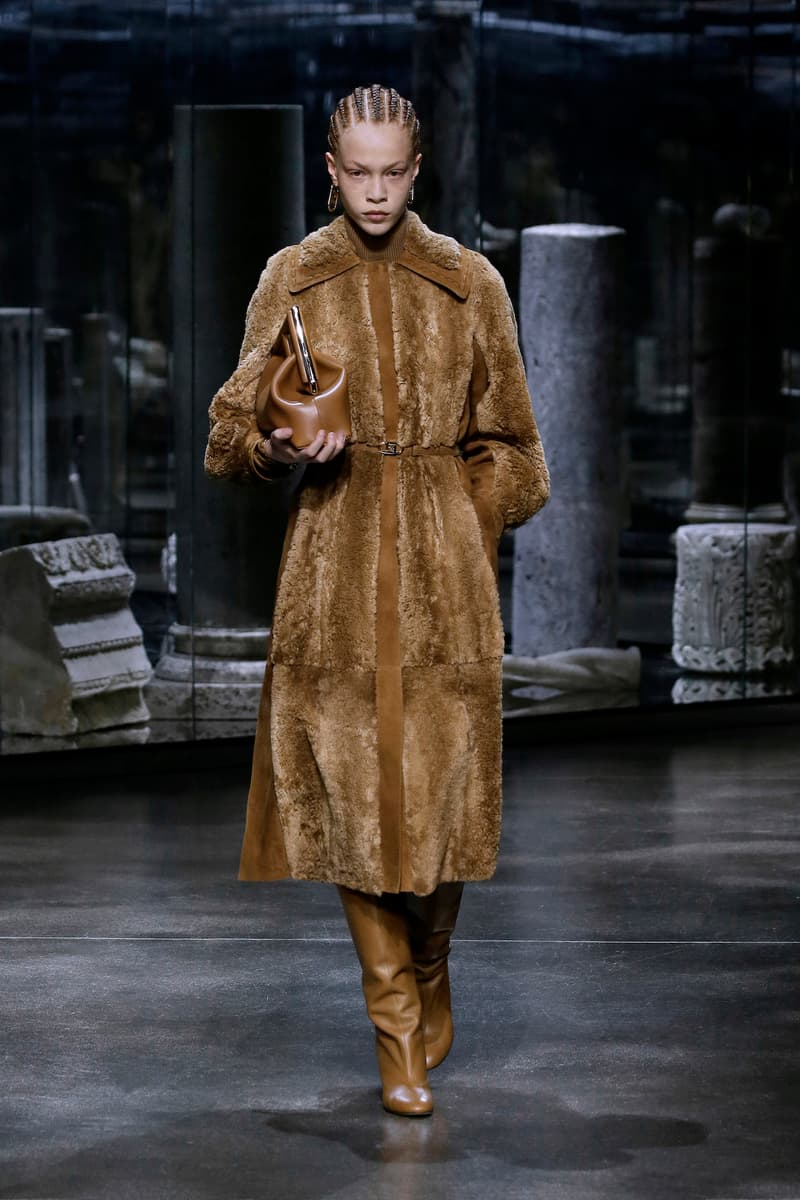 1 of 54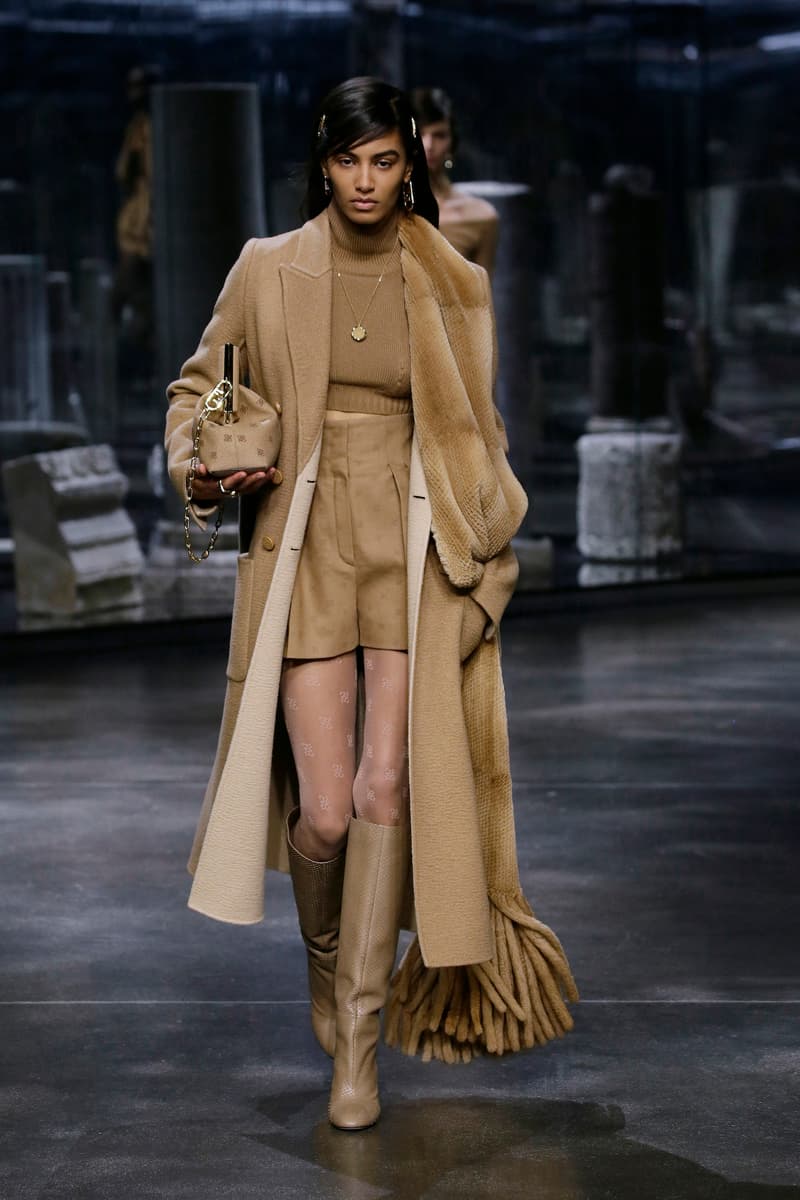 2 of 54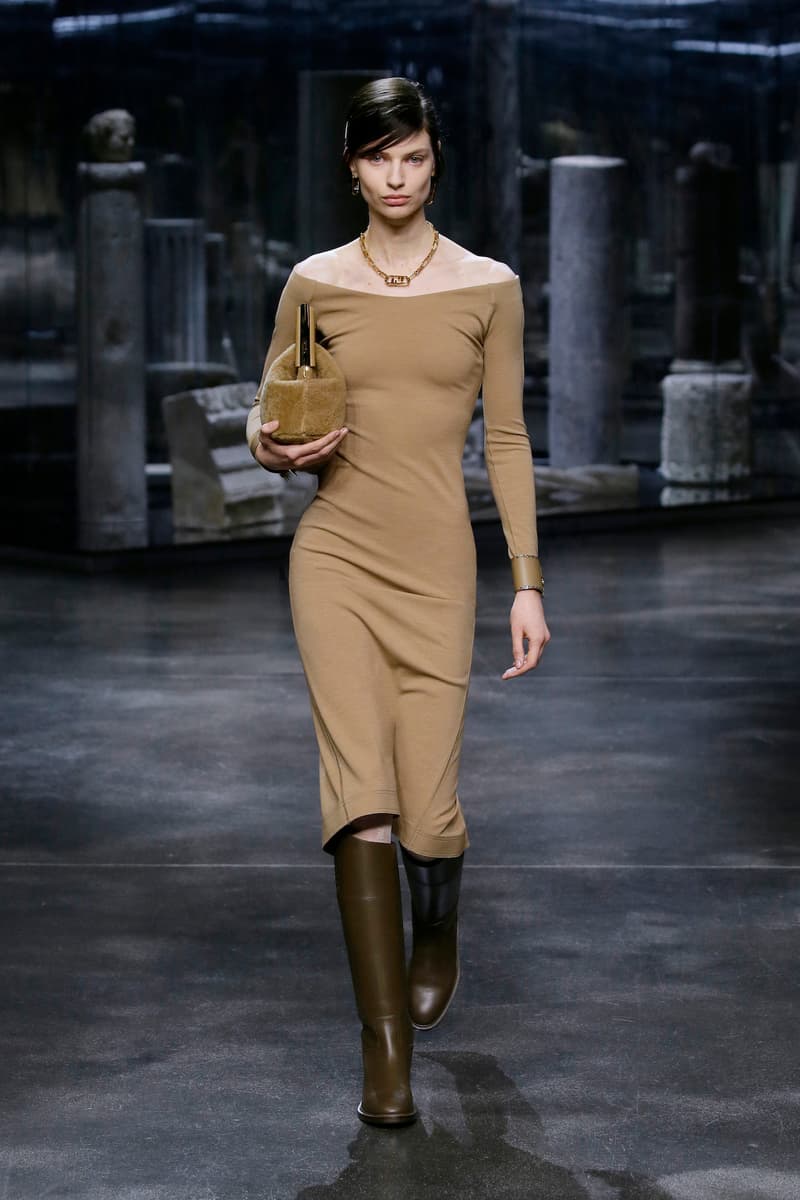 3 of 54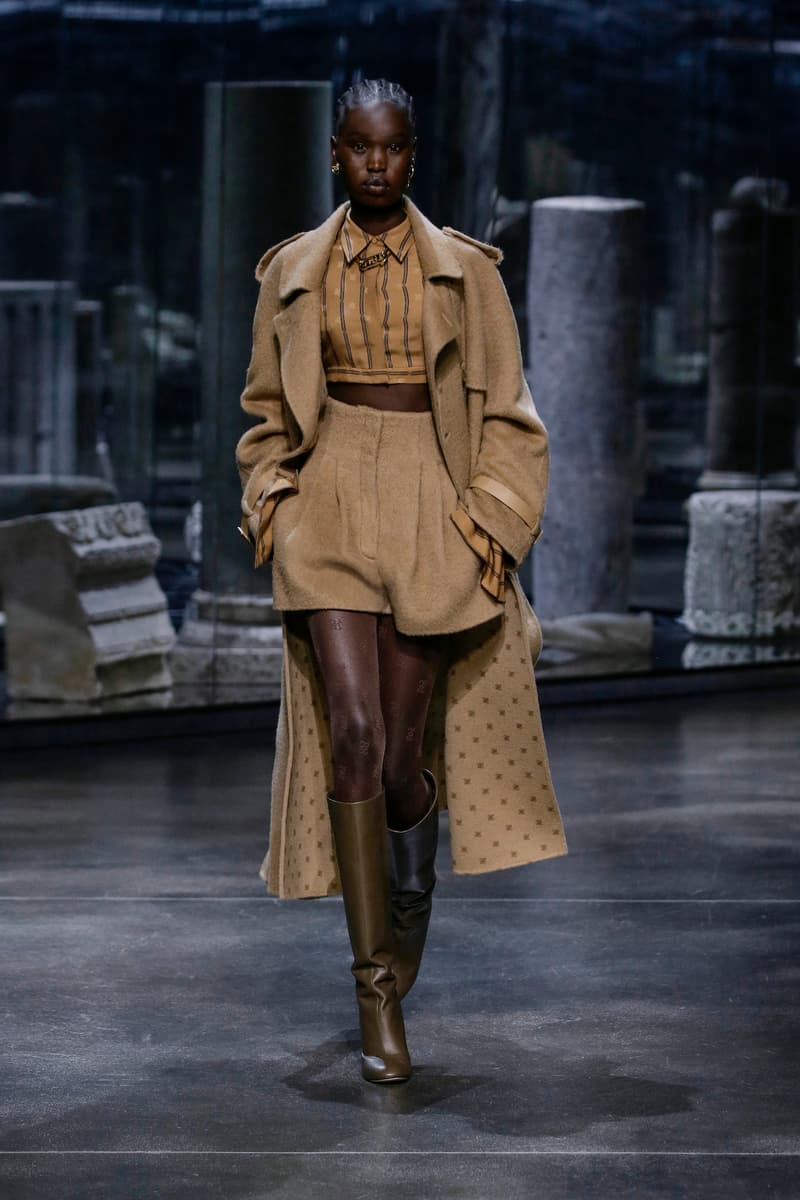 4 of 54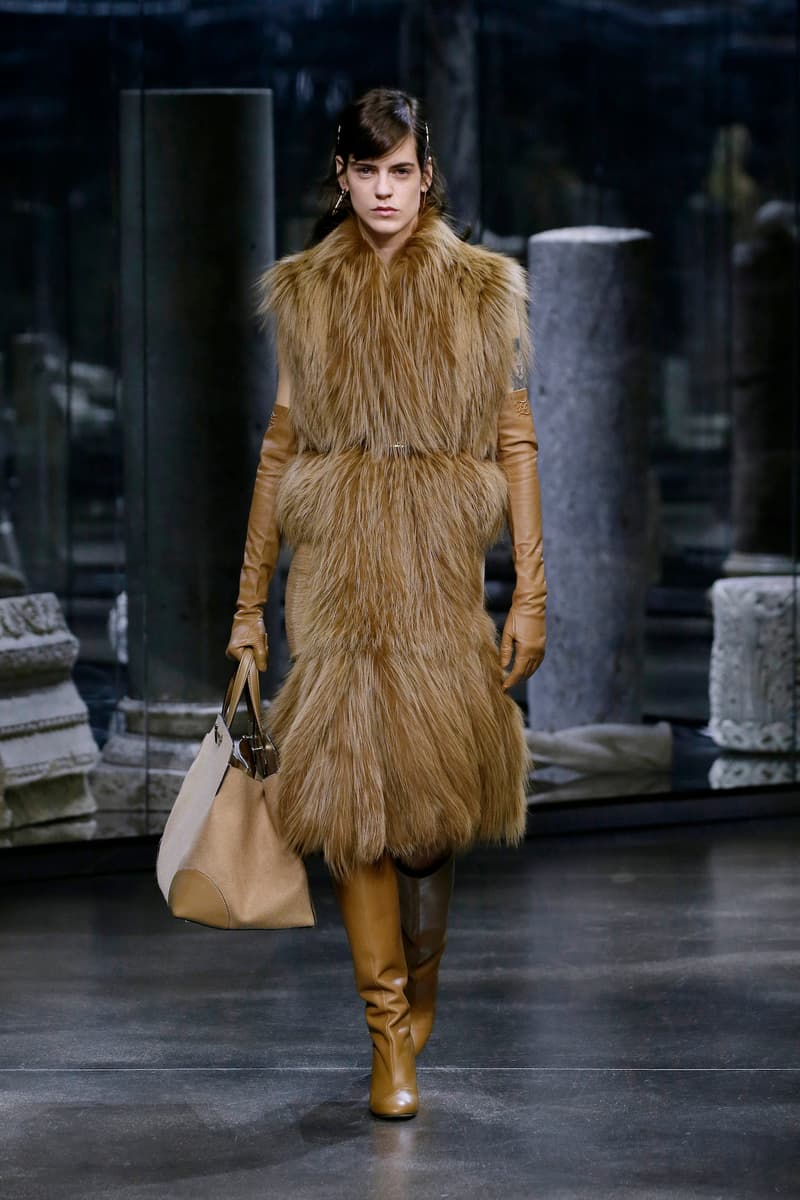 5 of 54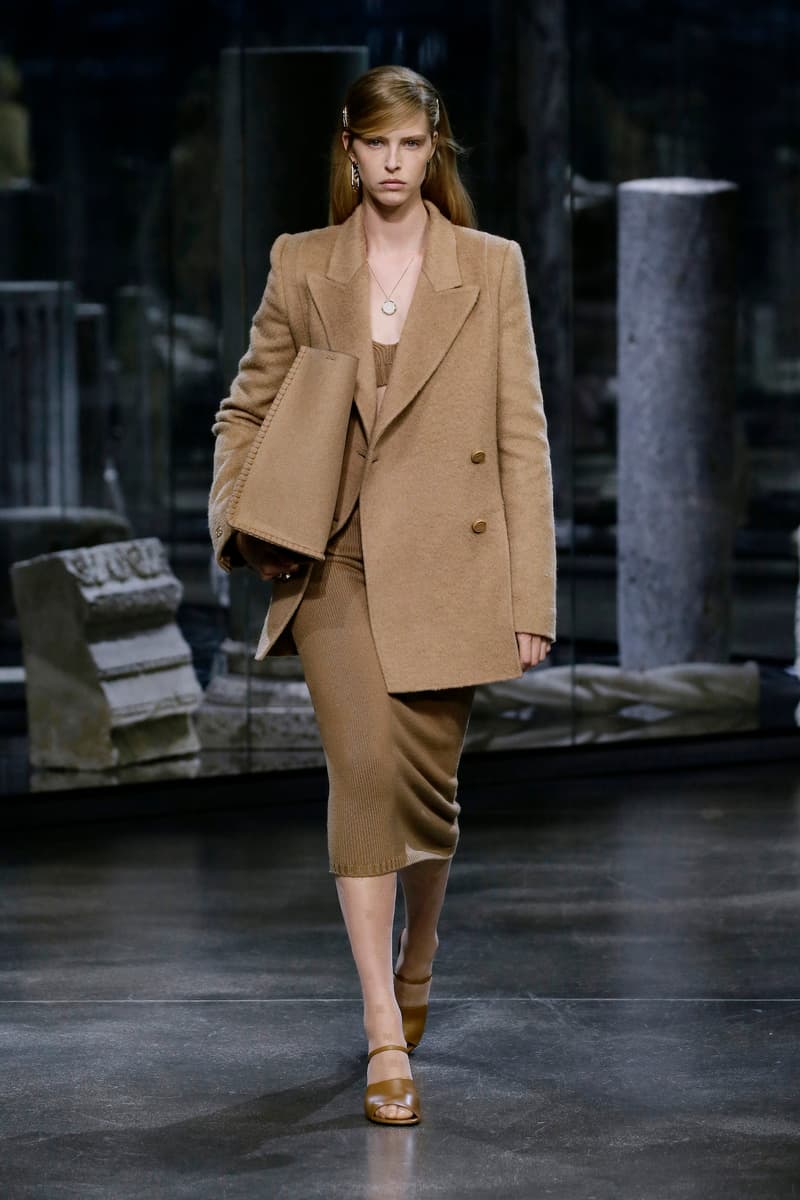 6 of 54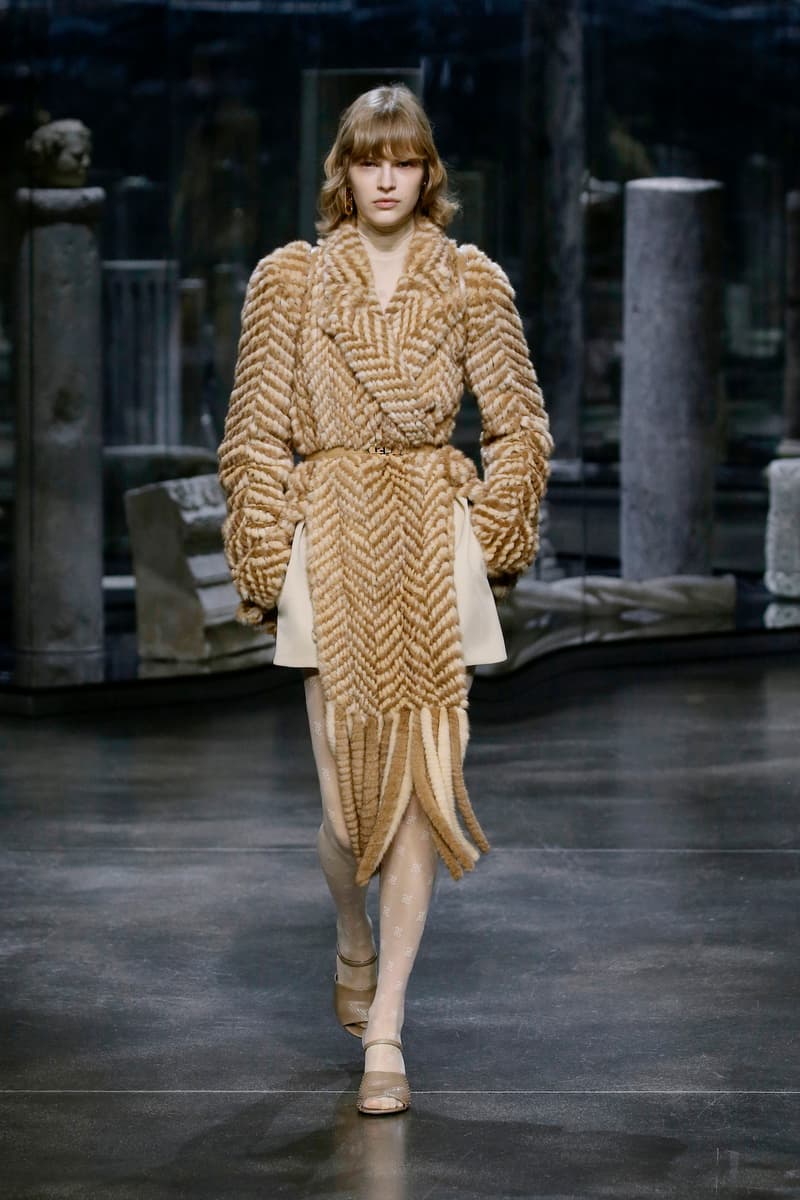 7 of 54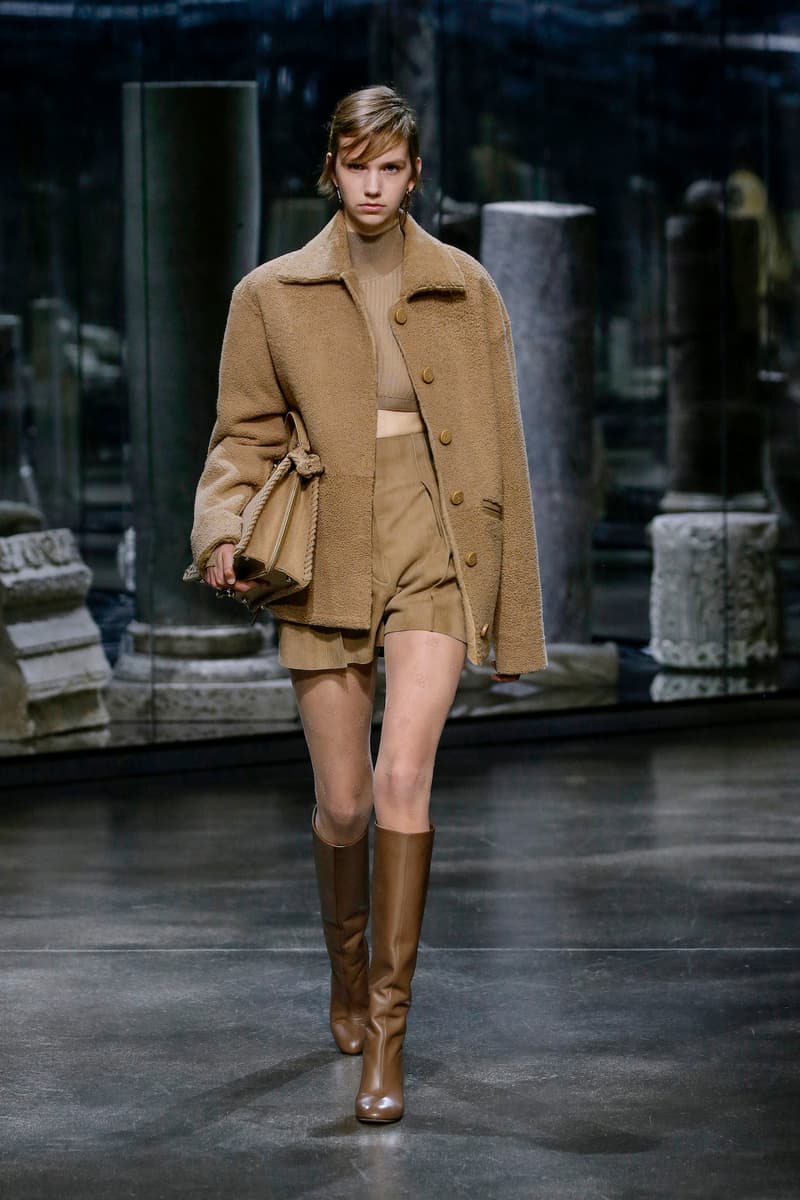 8 of 54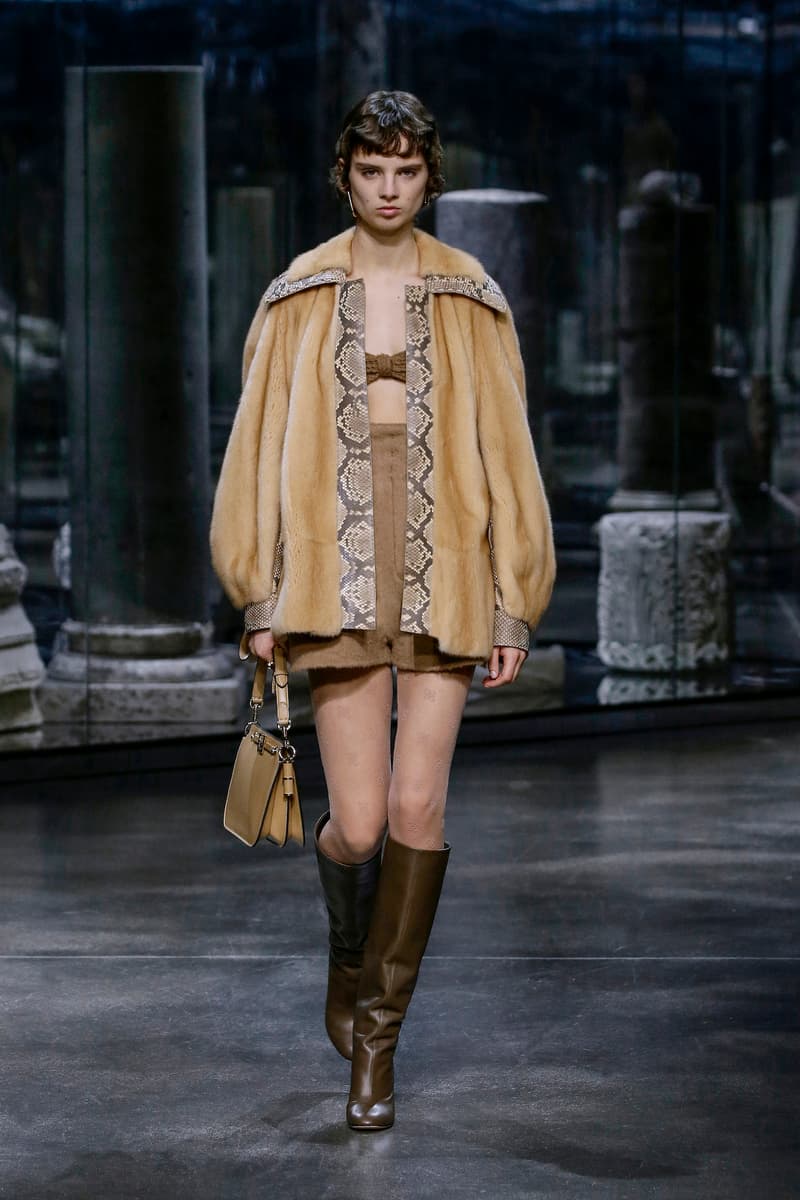 9 of 54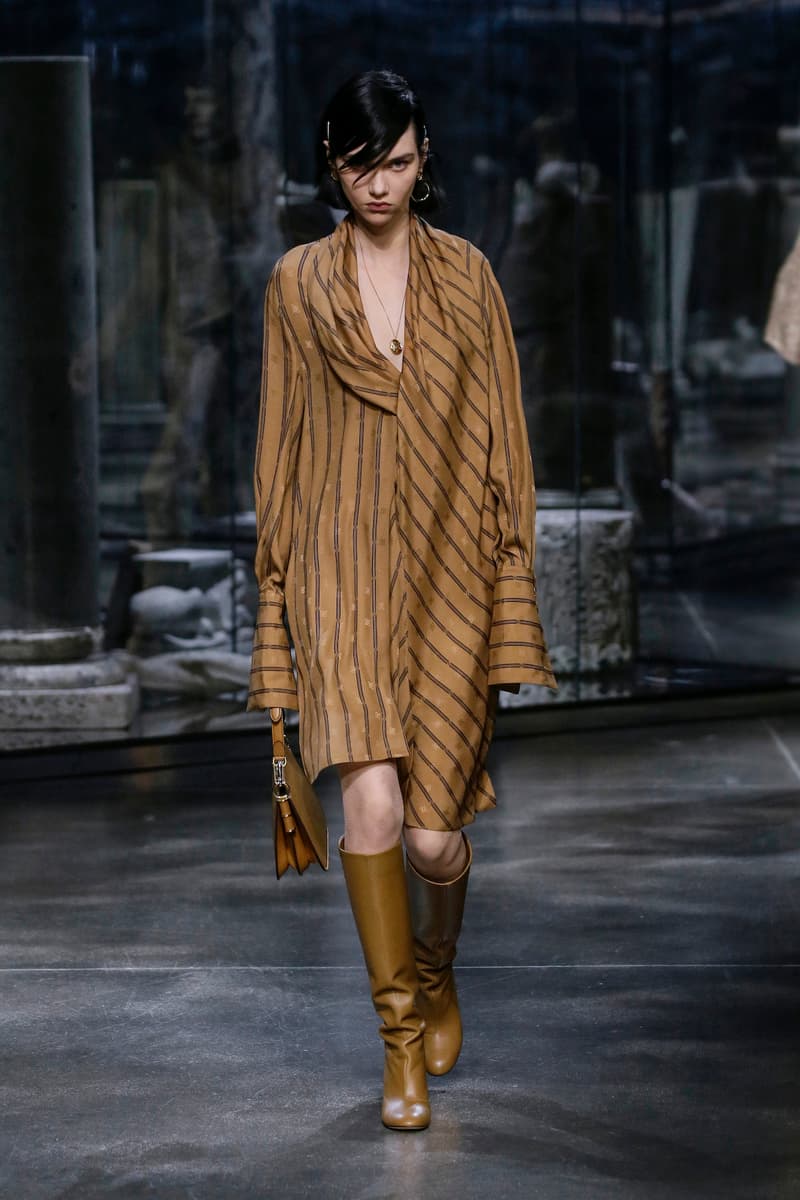 10 of 54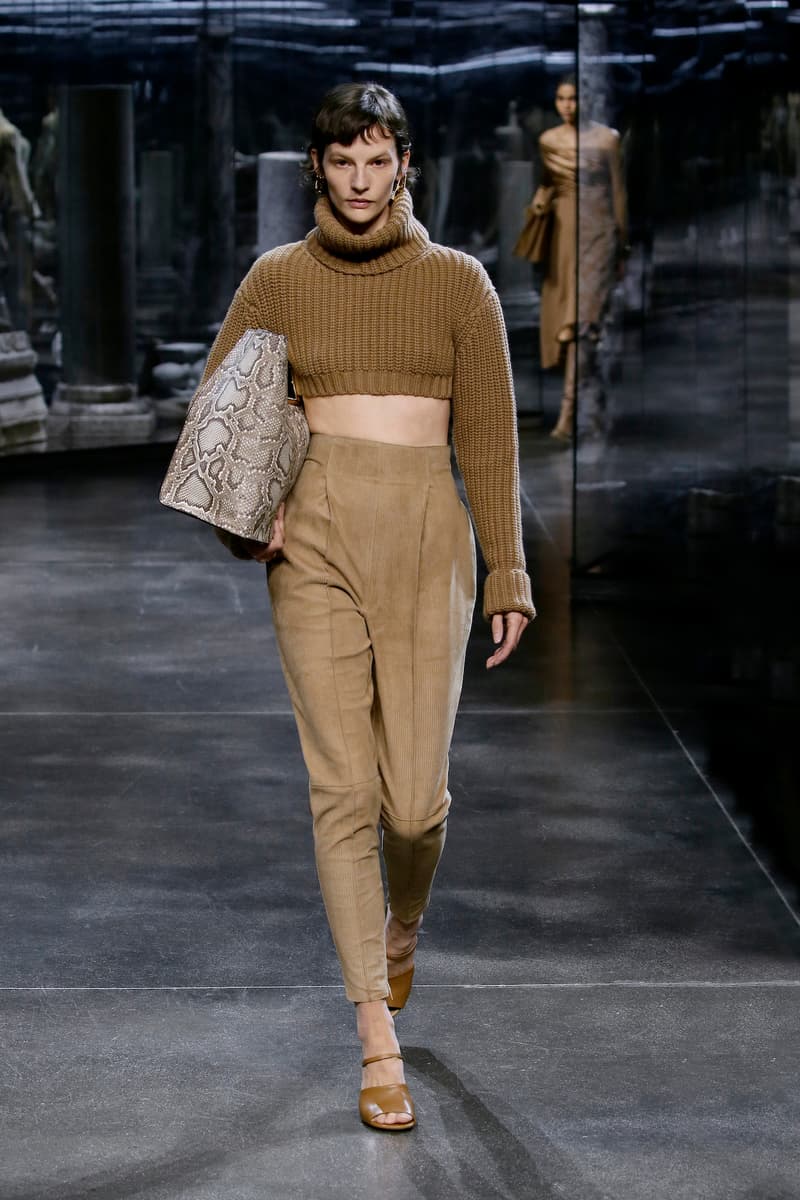 11 of 54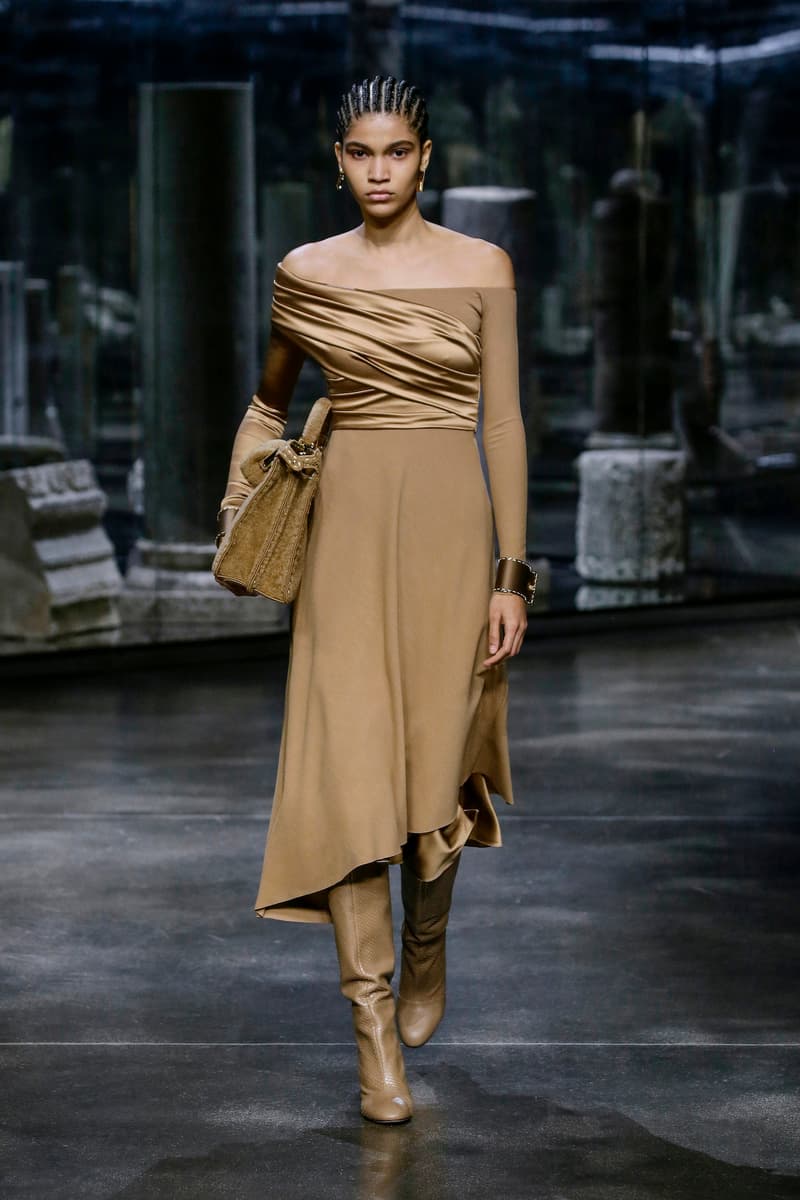 12 of 54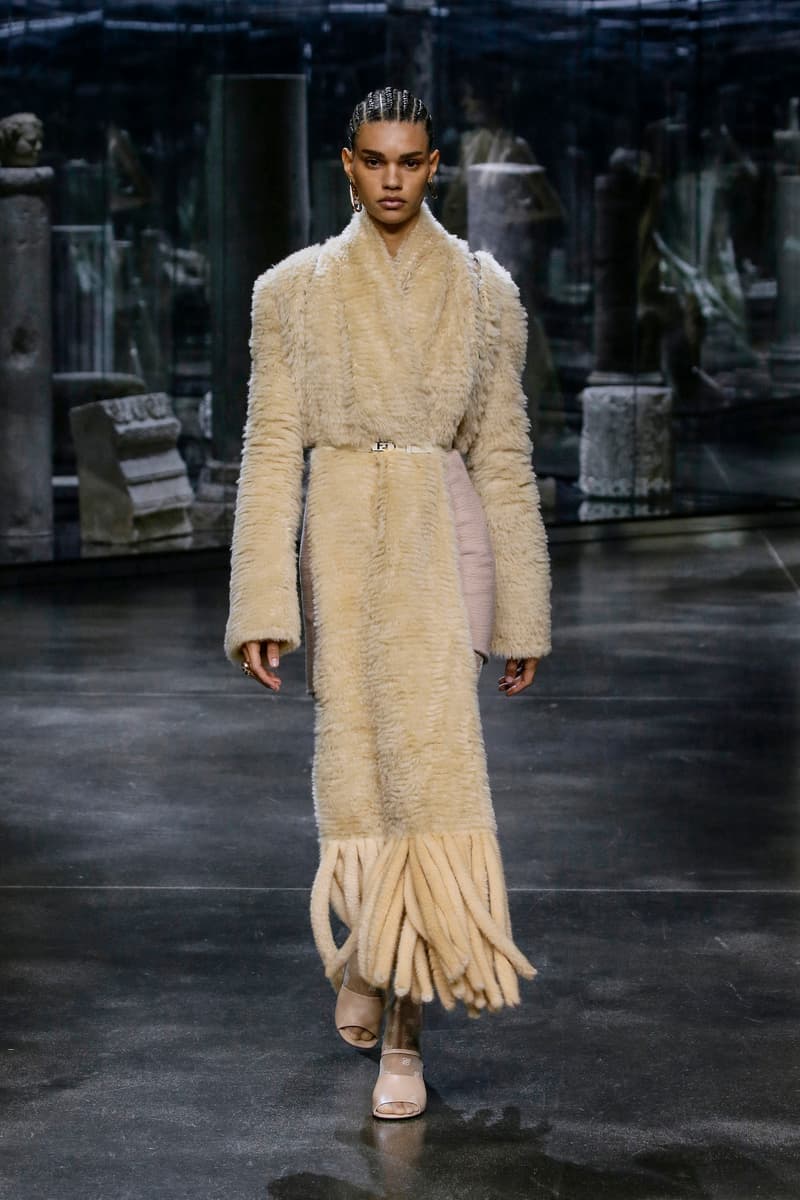 13 of 54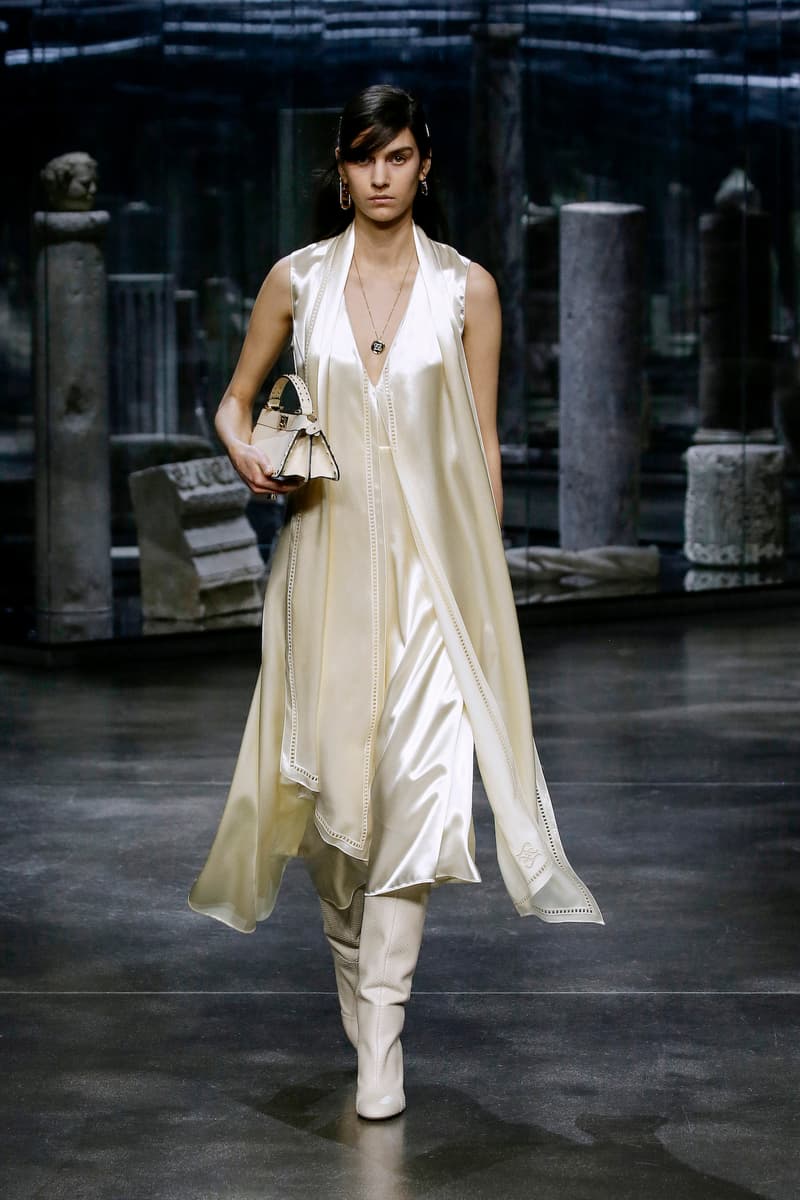 14 of 54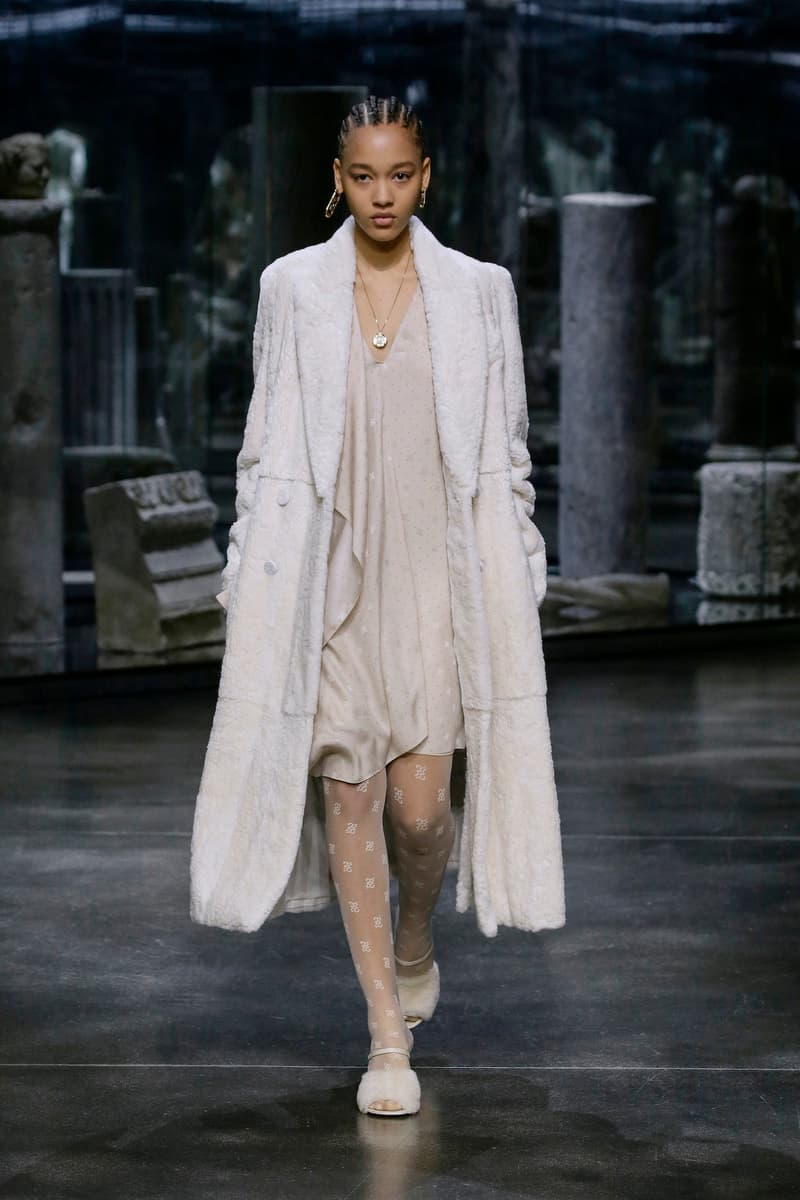 15 of 54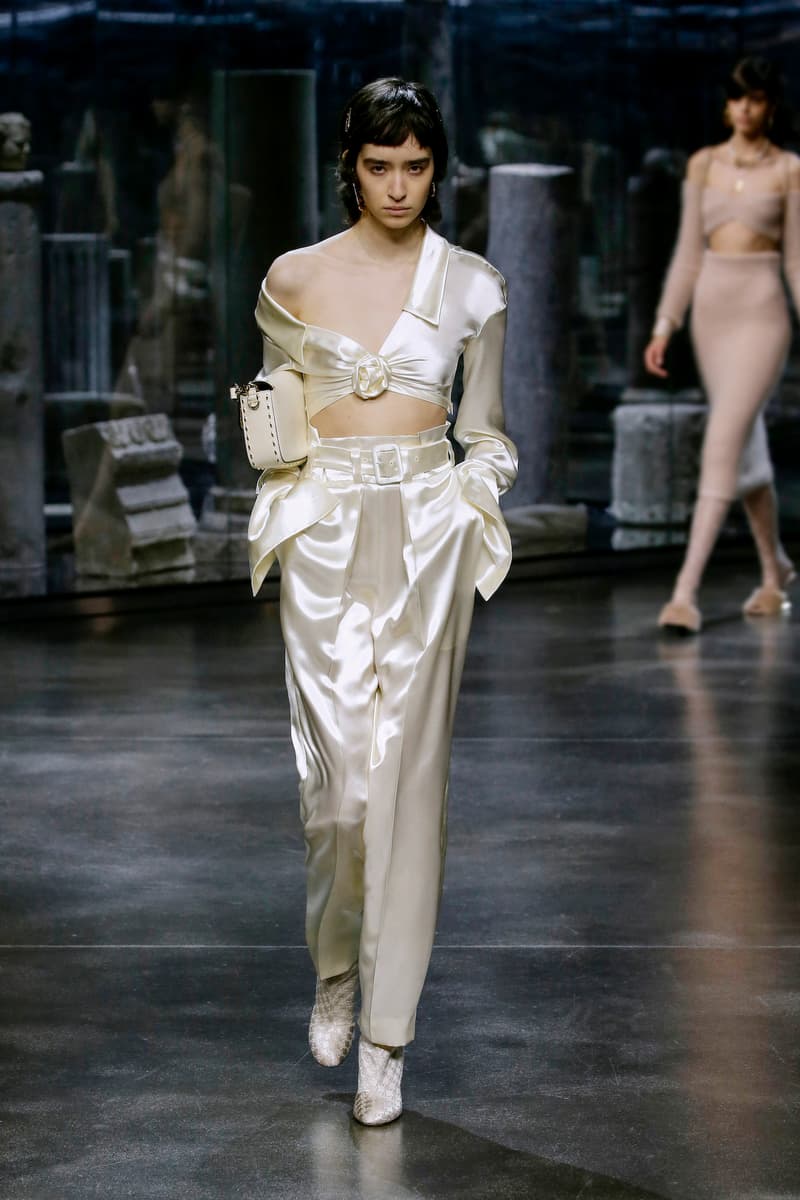 16 of 54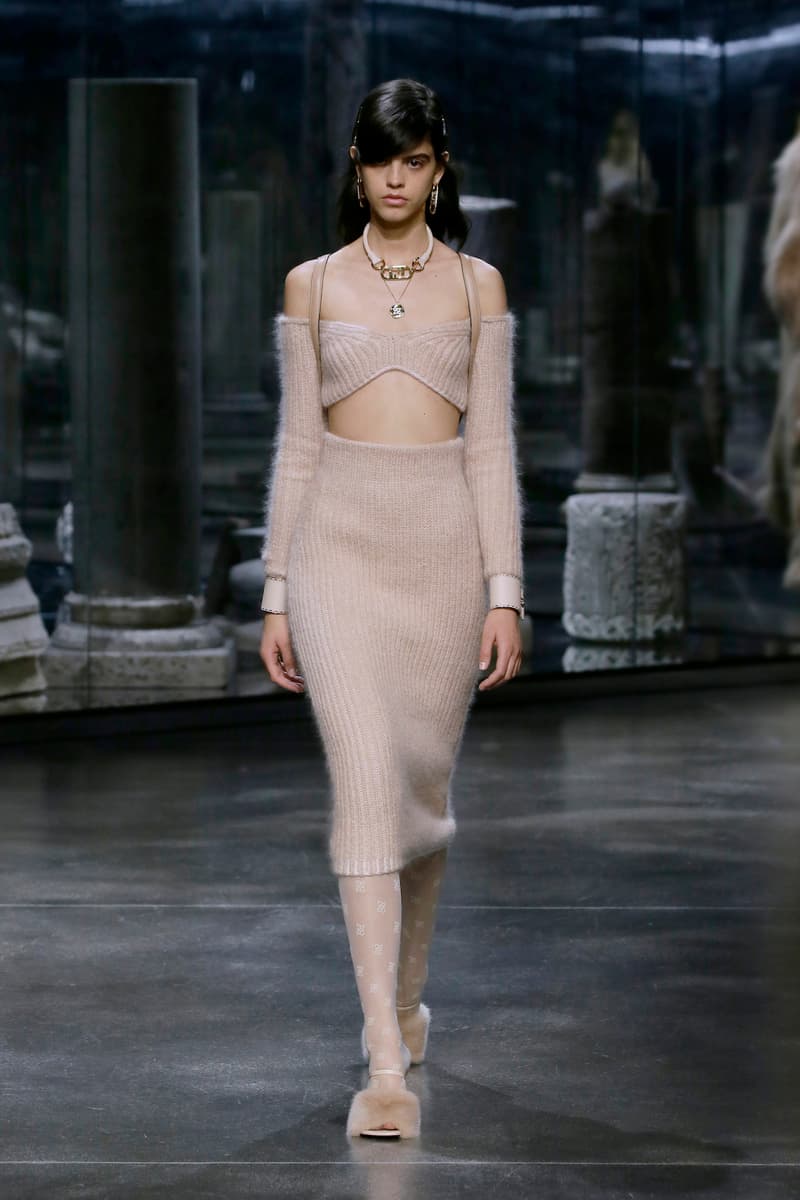 17 of 54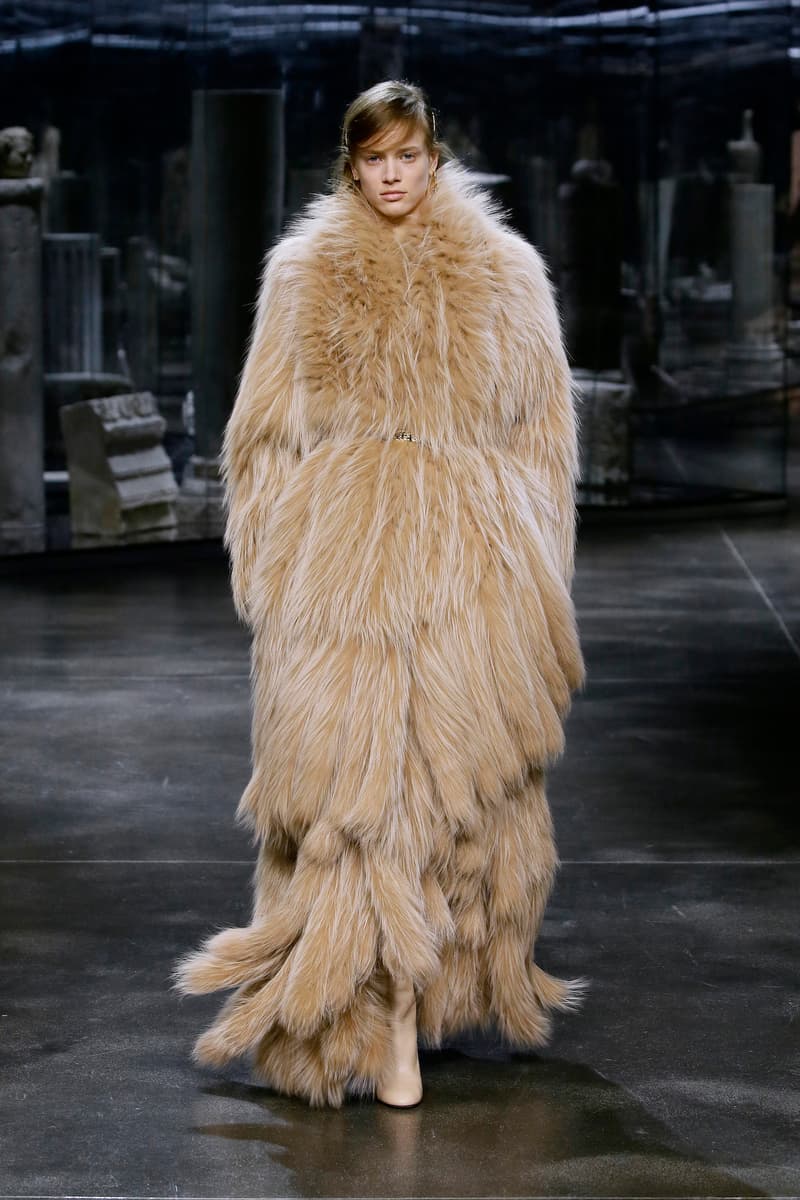 18 of 54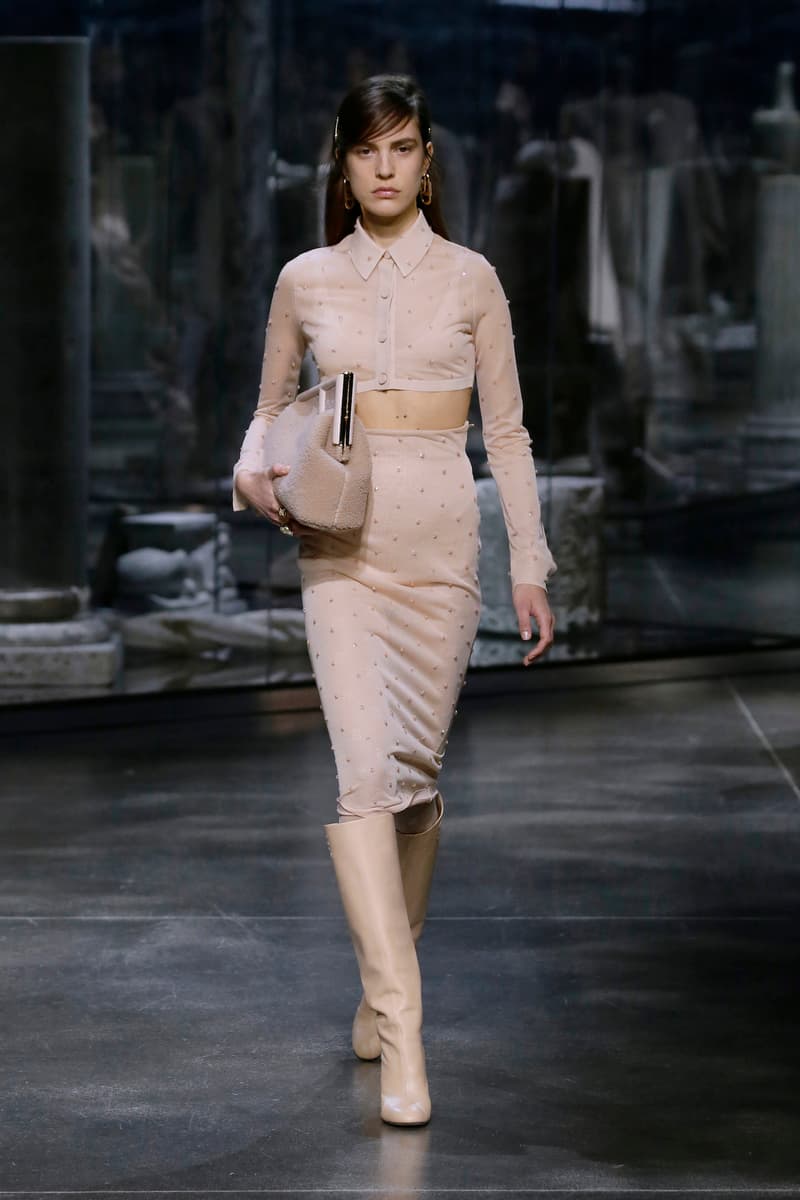 19 of 54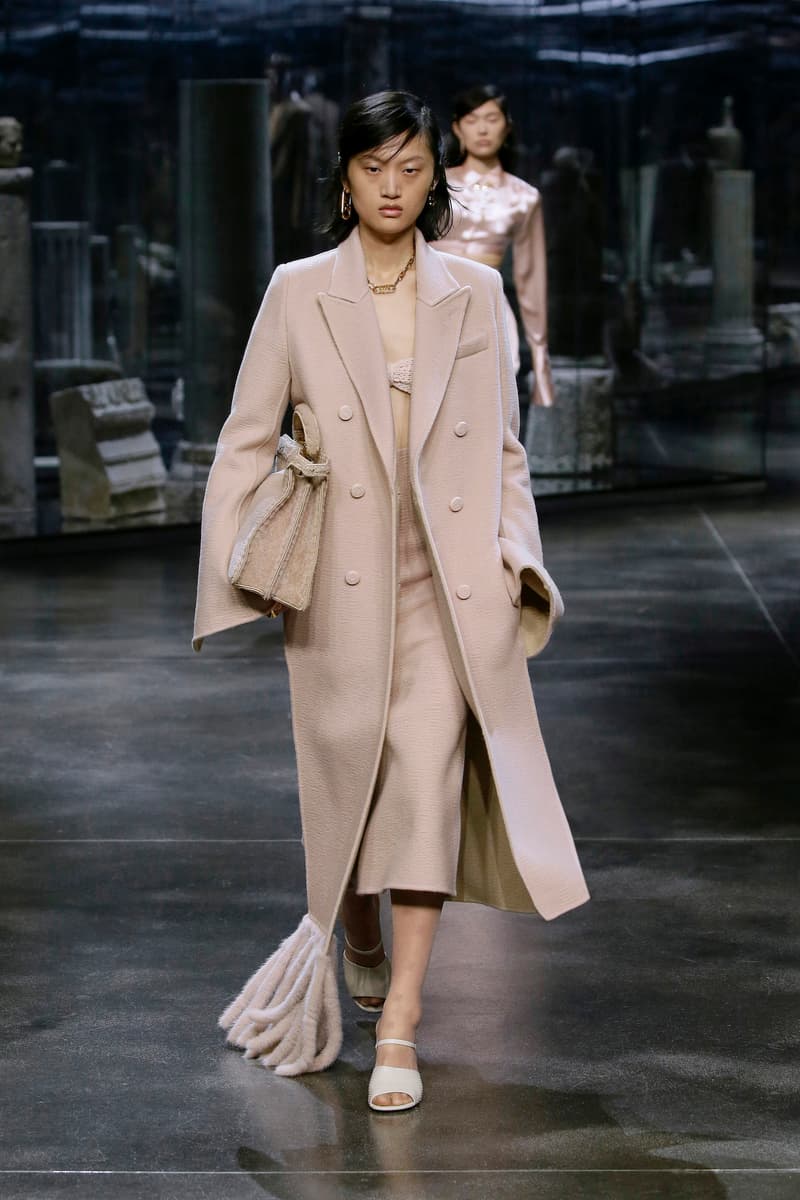 20 of 54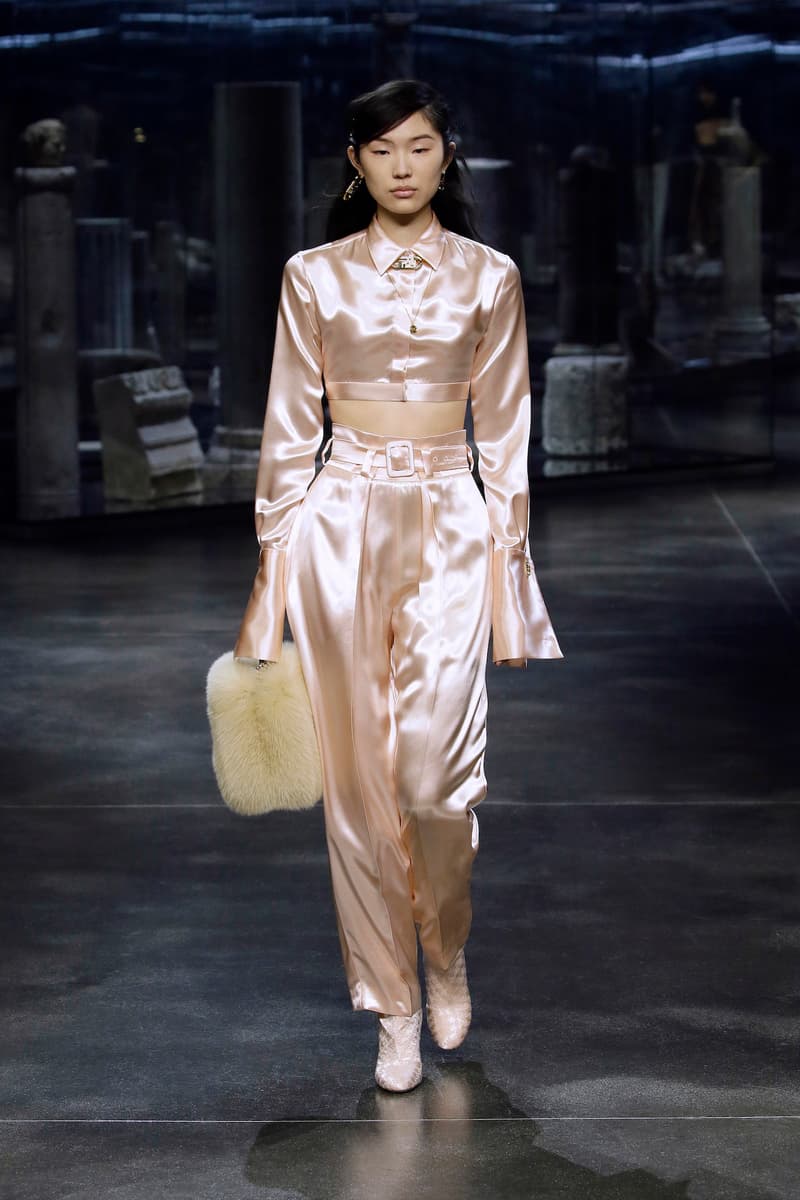 21 of 54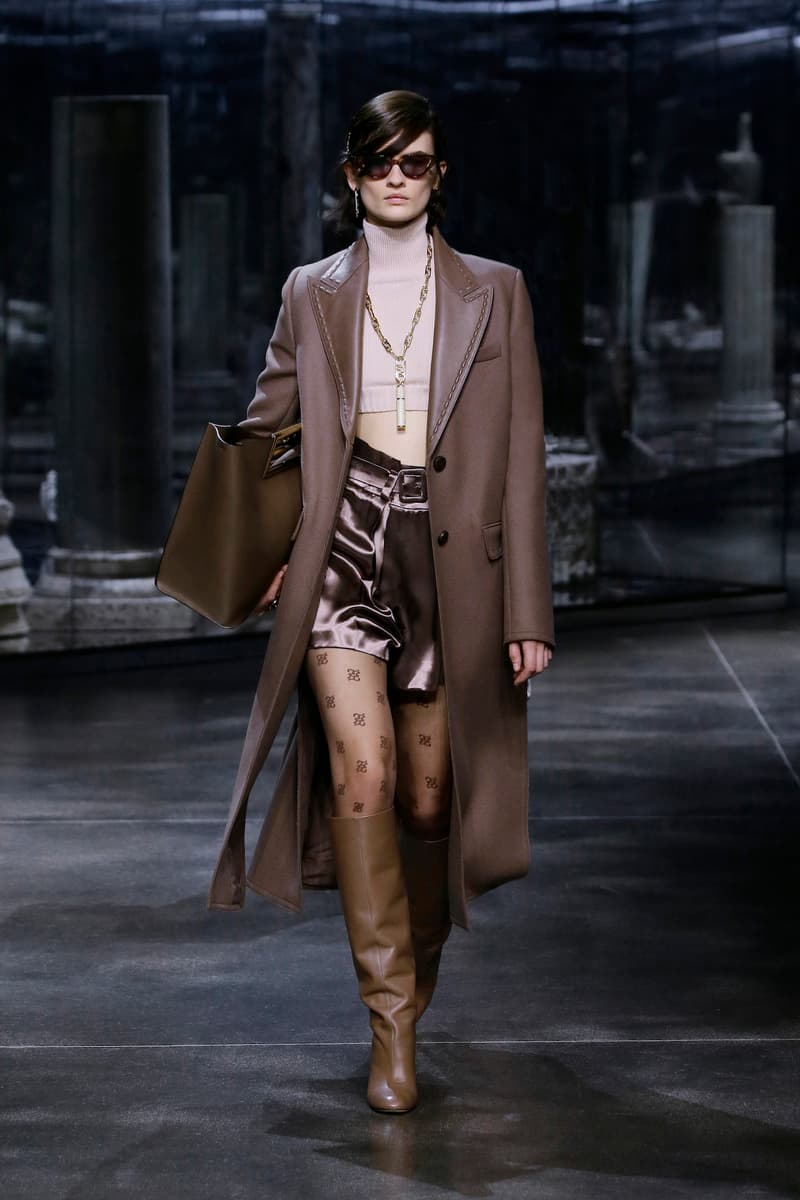 22 of 54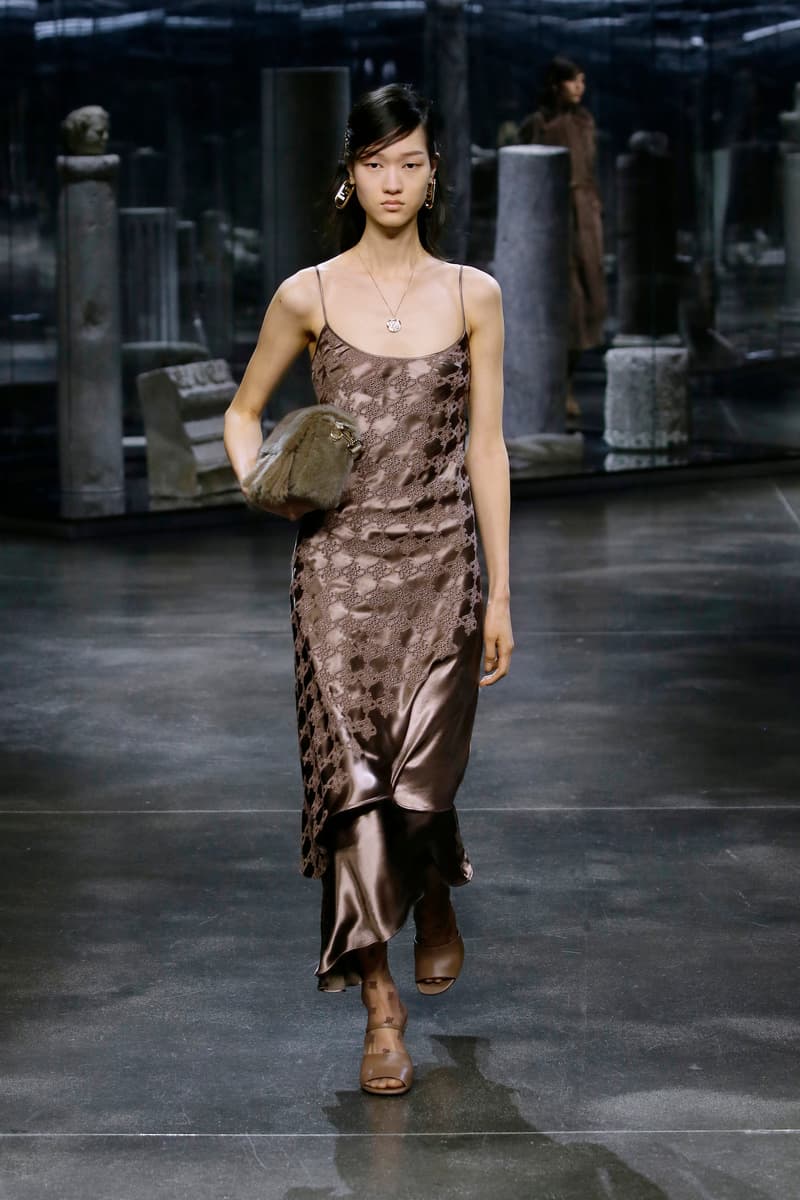 23 of 54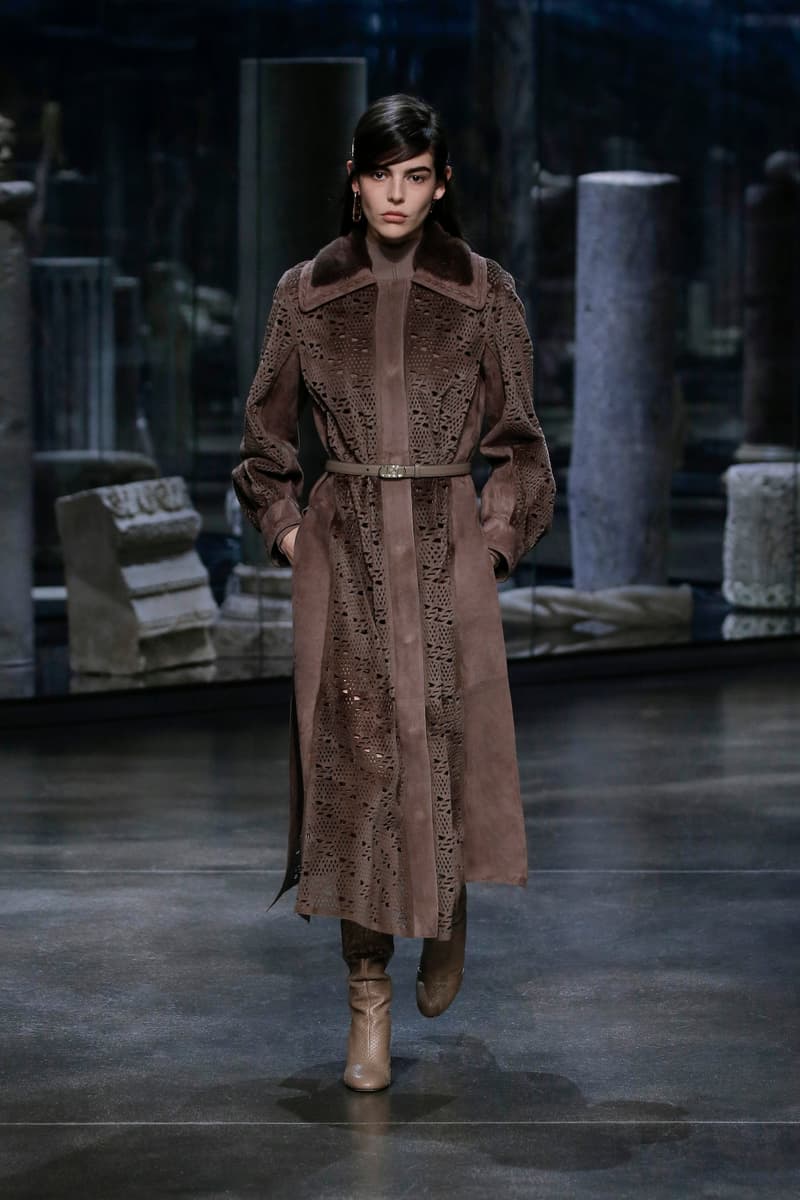 24 of 54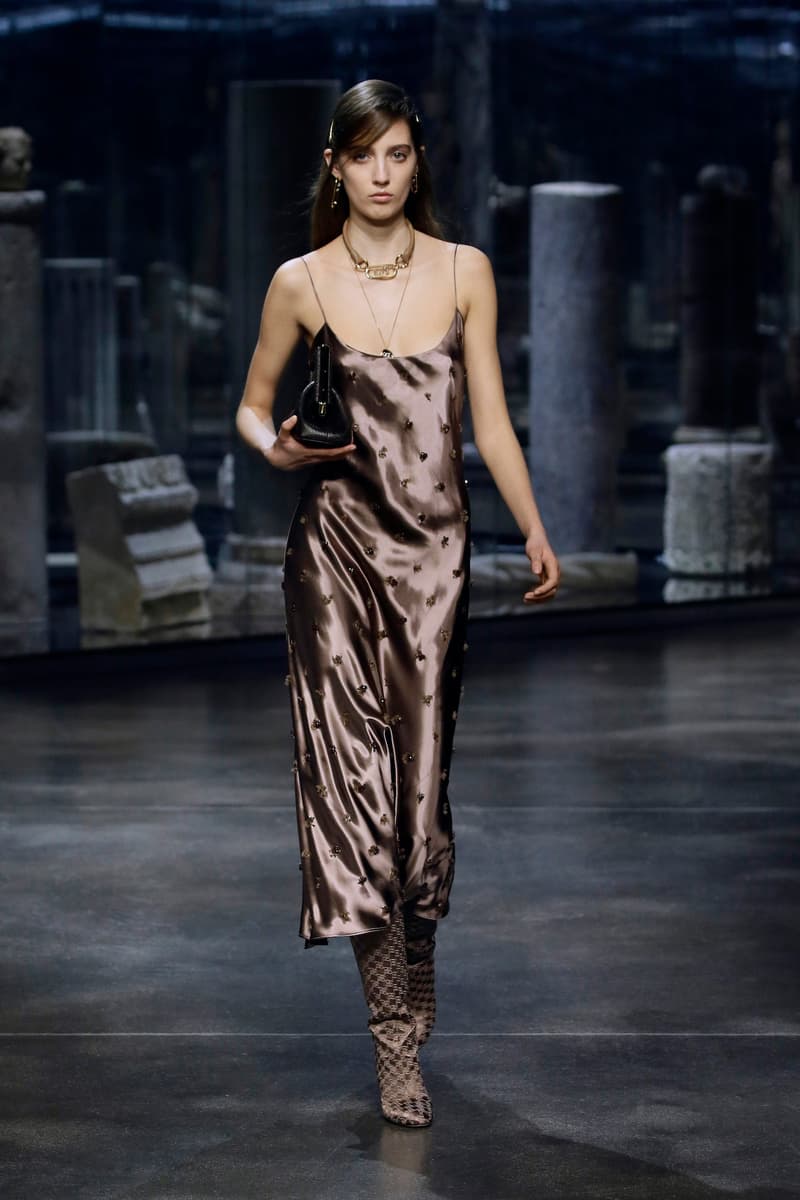 25 of 54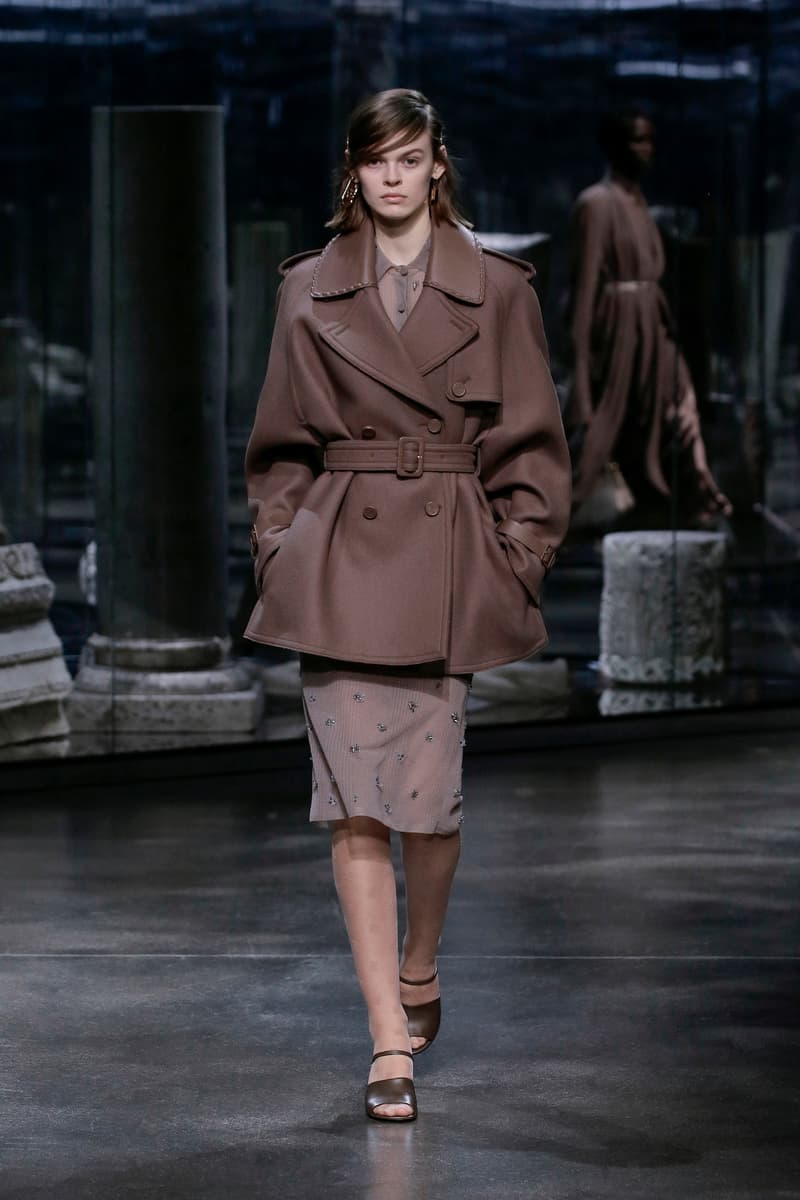 26 of 54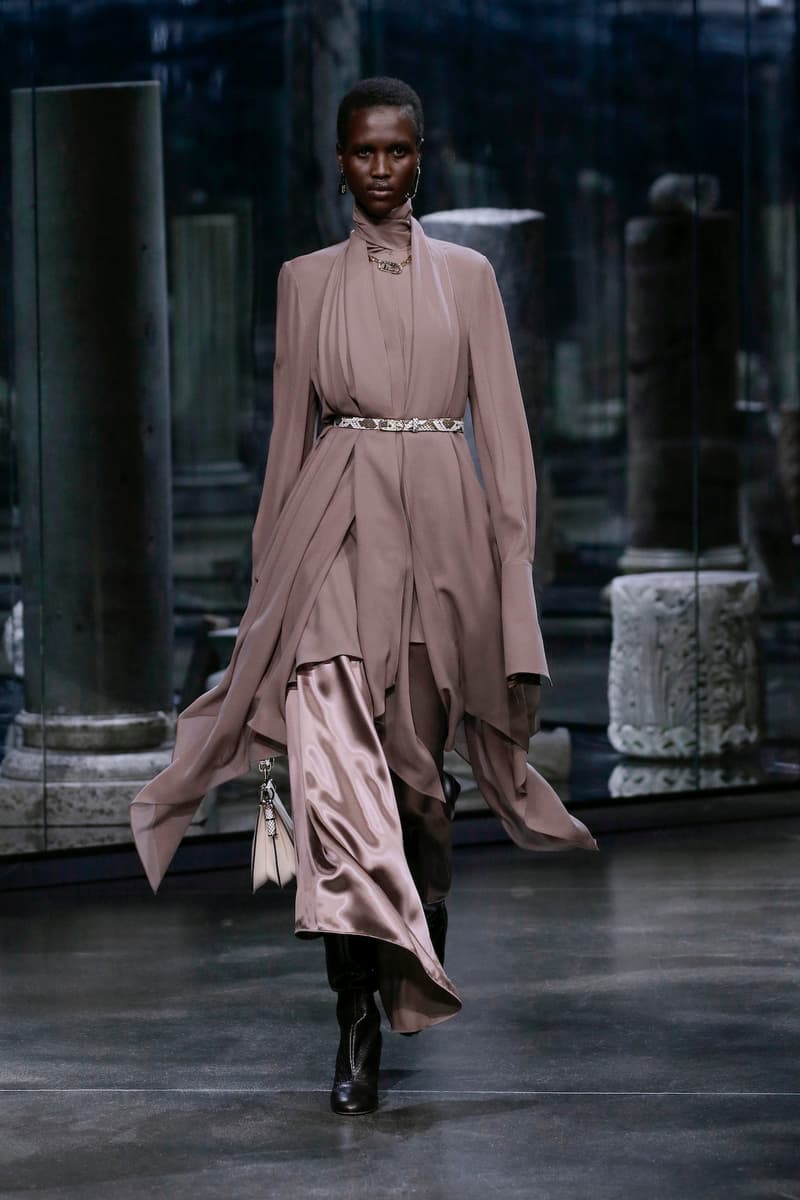 27 of 54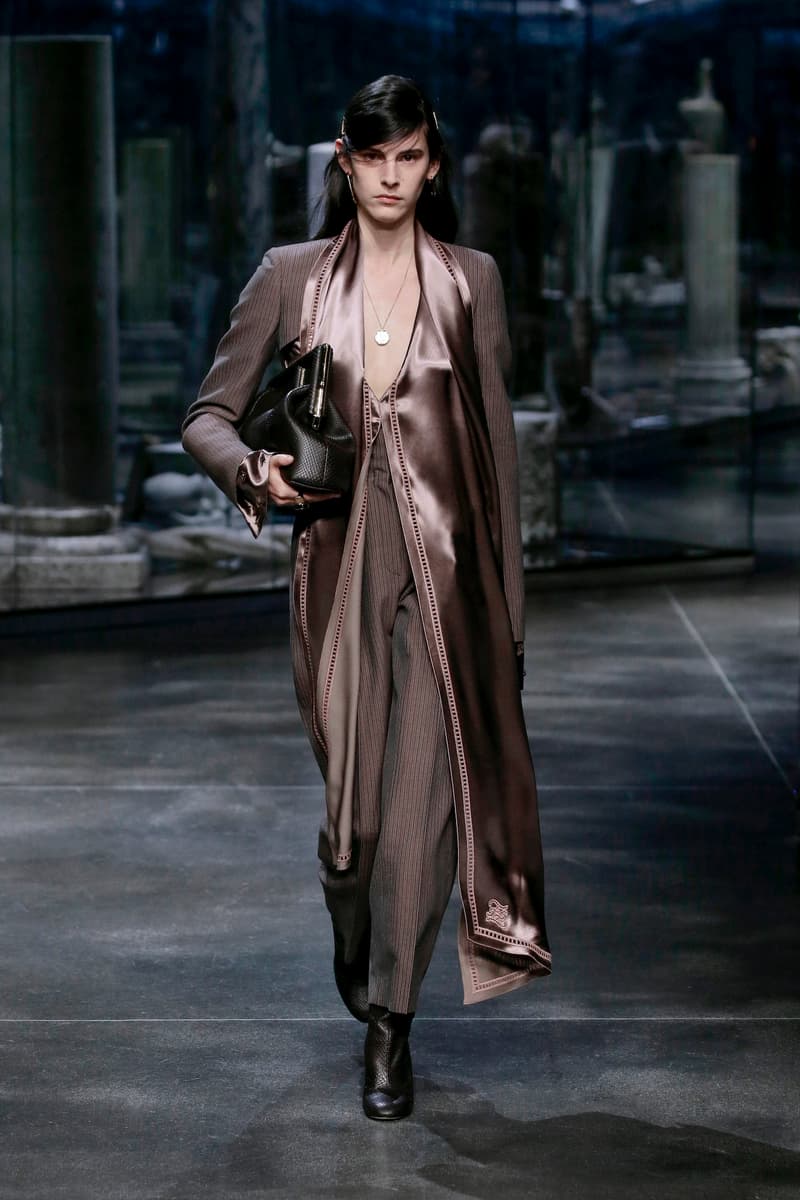 28 of 54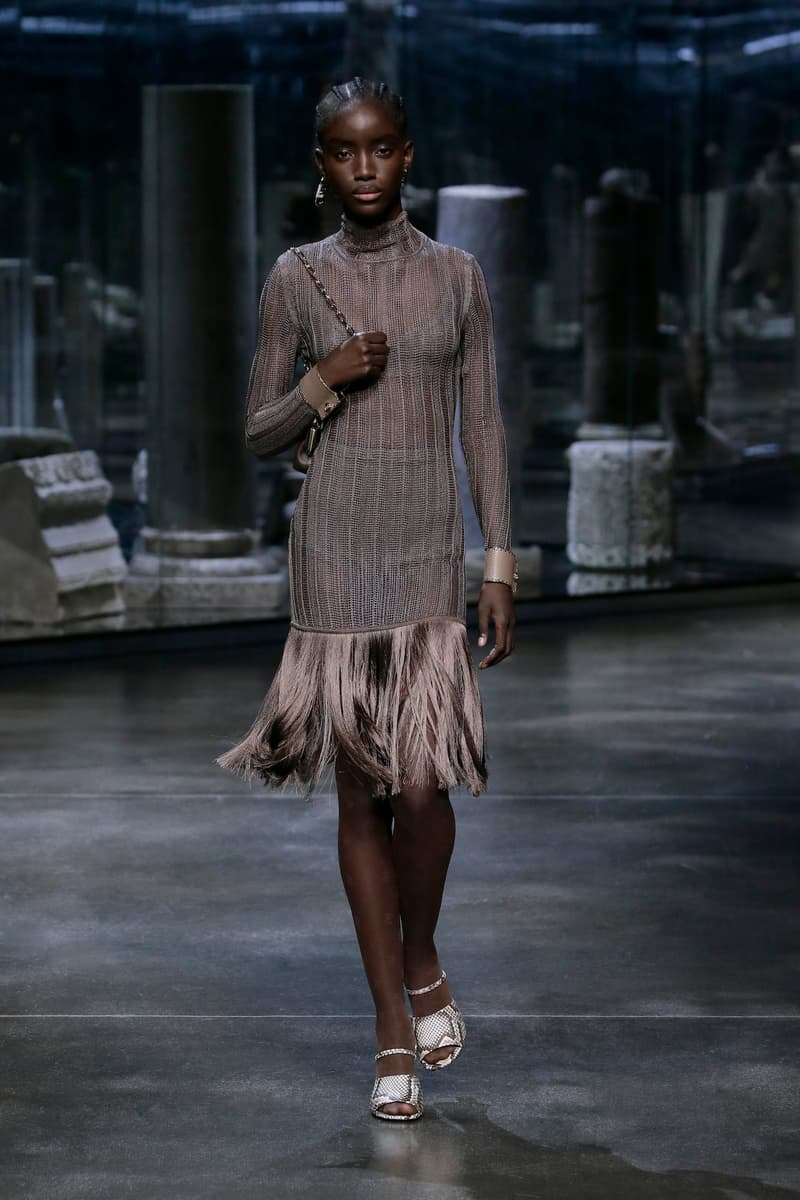 29 of 54
30 of 54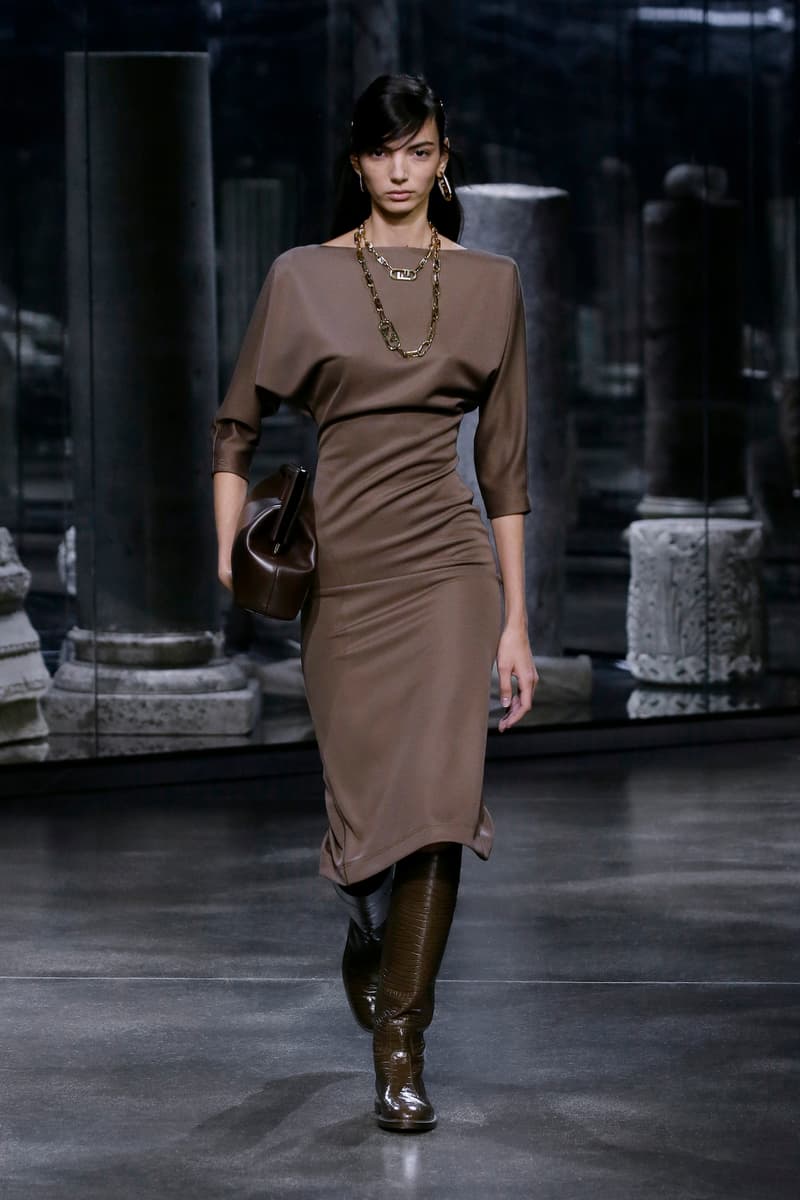 31 of 54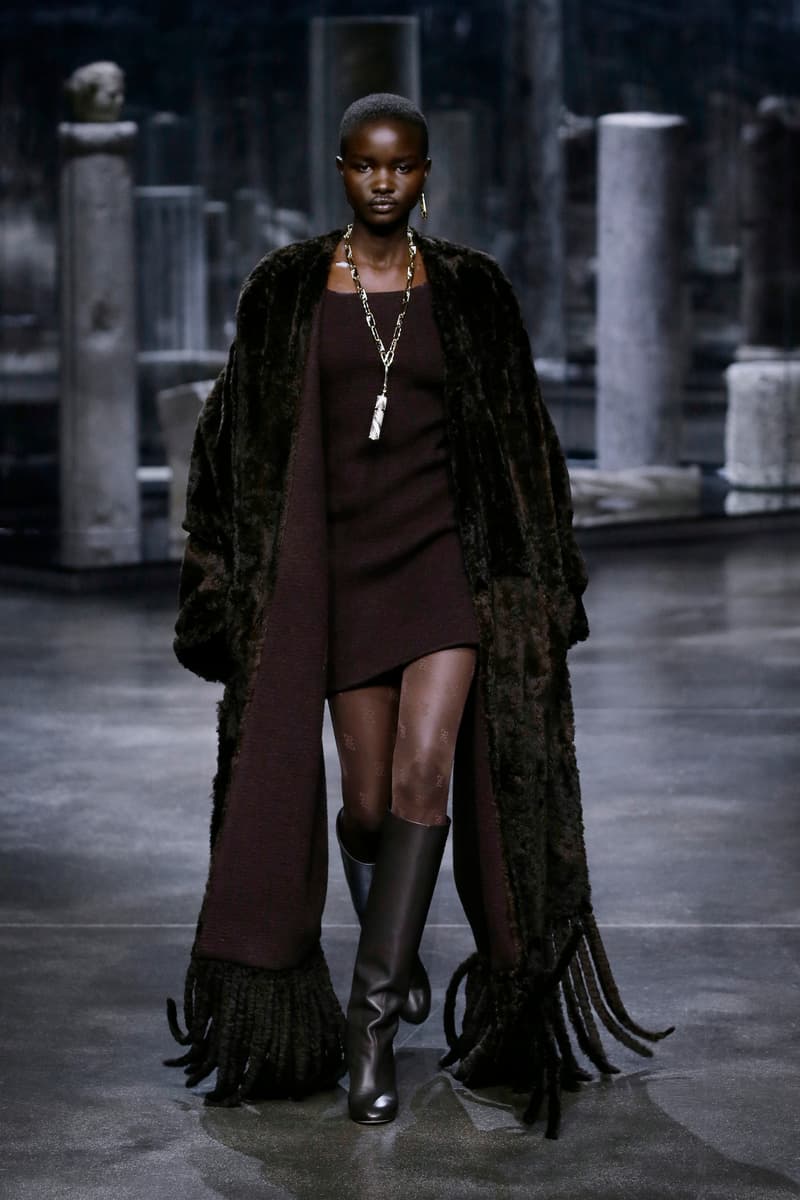 32 of 54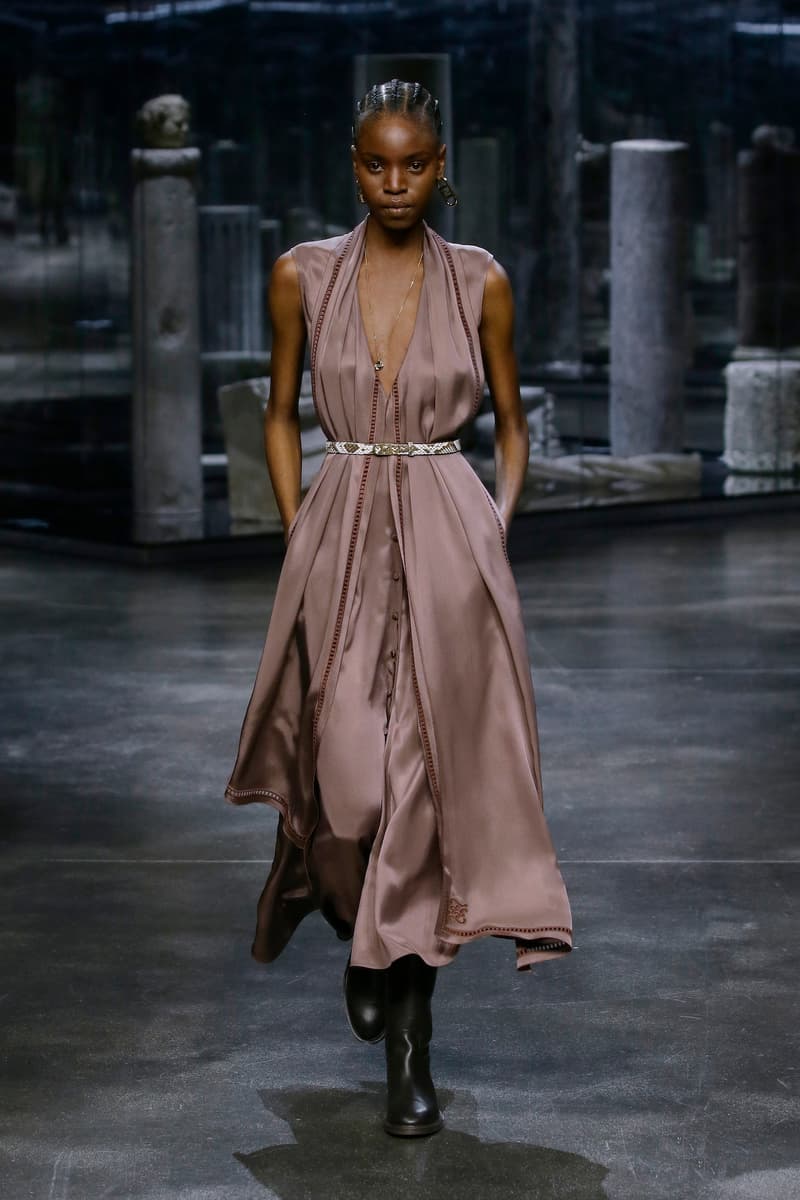 33 of 54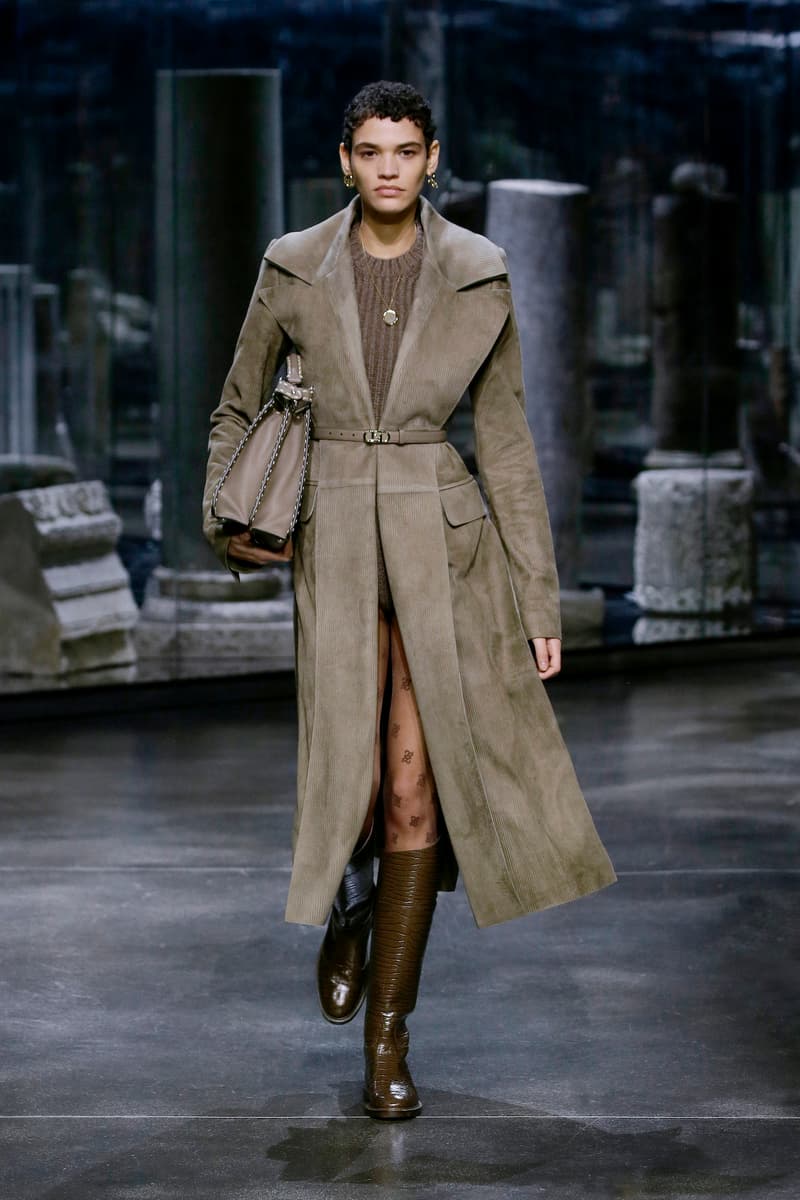 34 of 54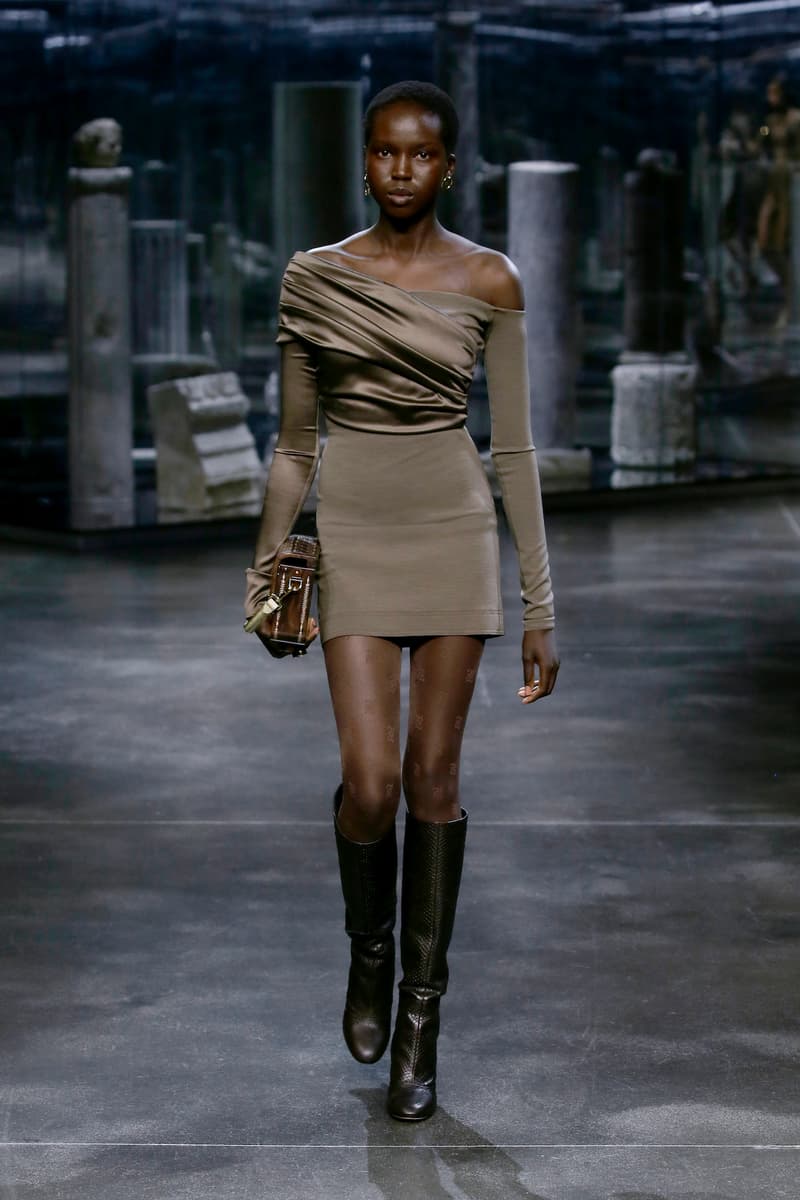 35 of 54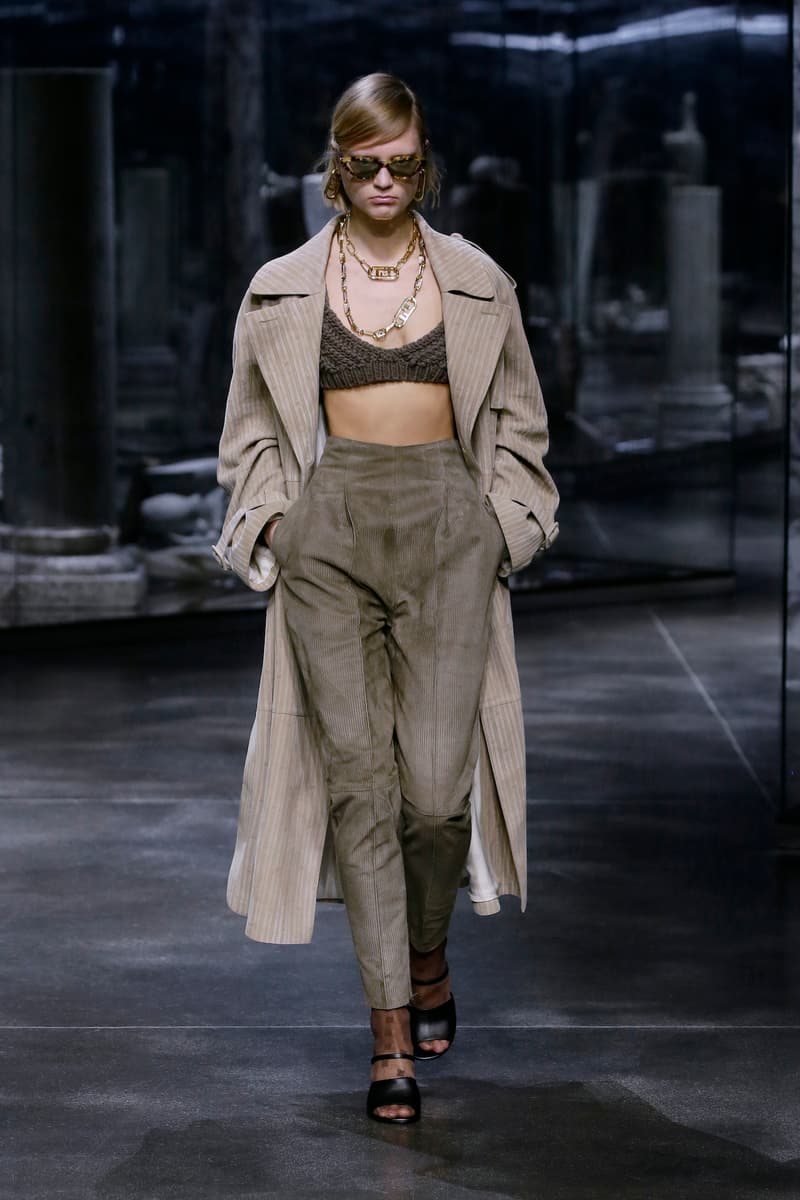 36 of 54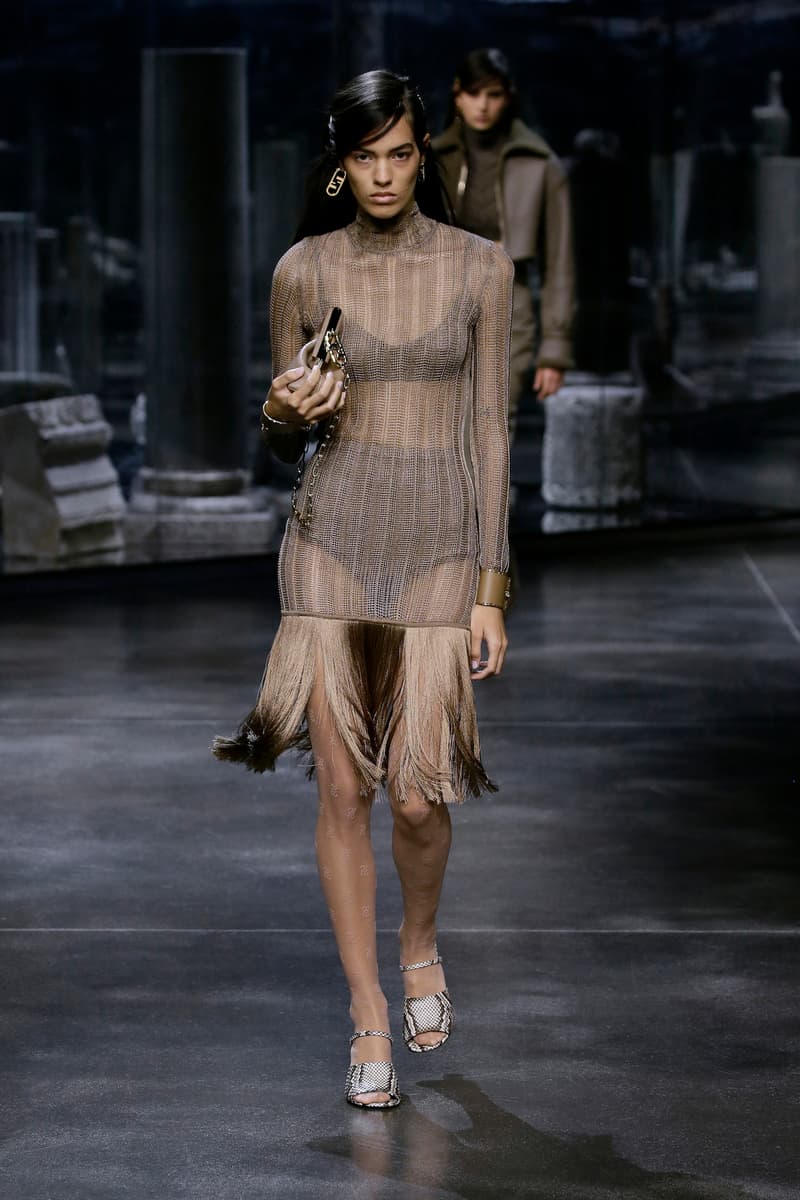 37 of 54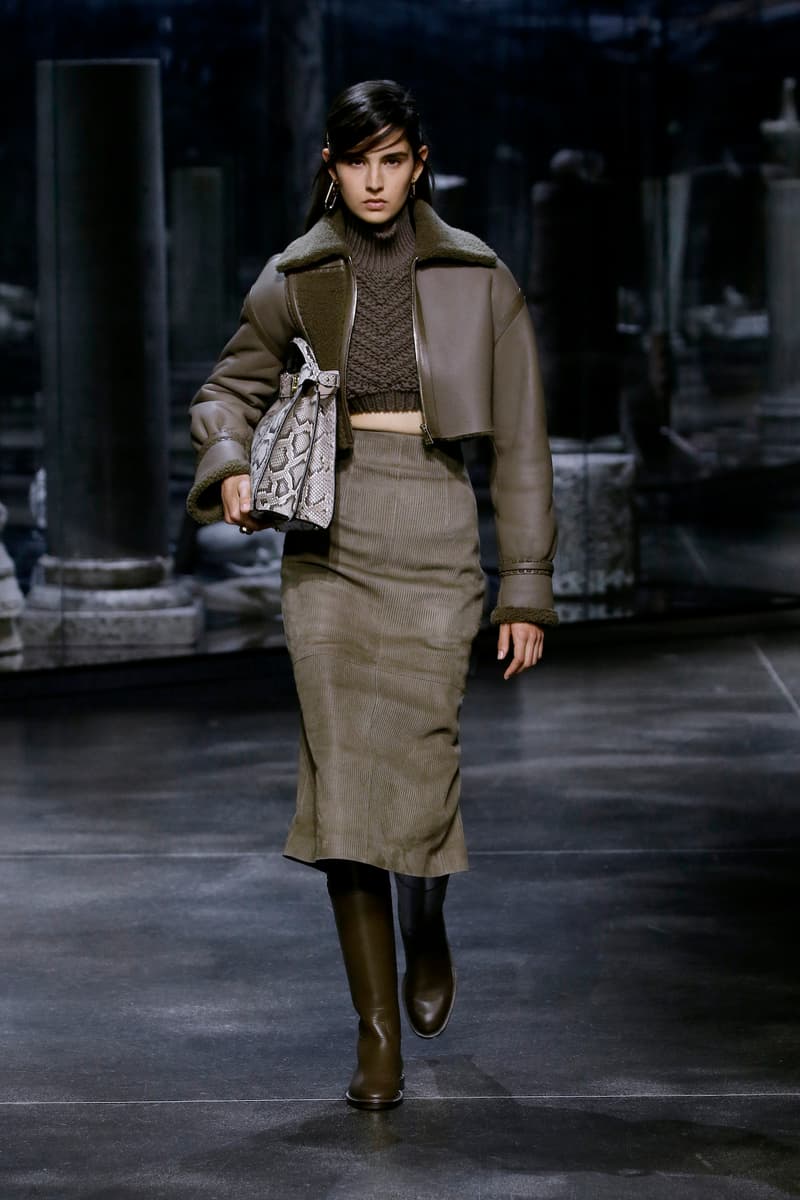 38 of 54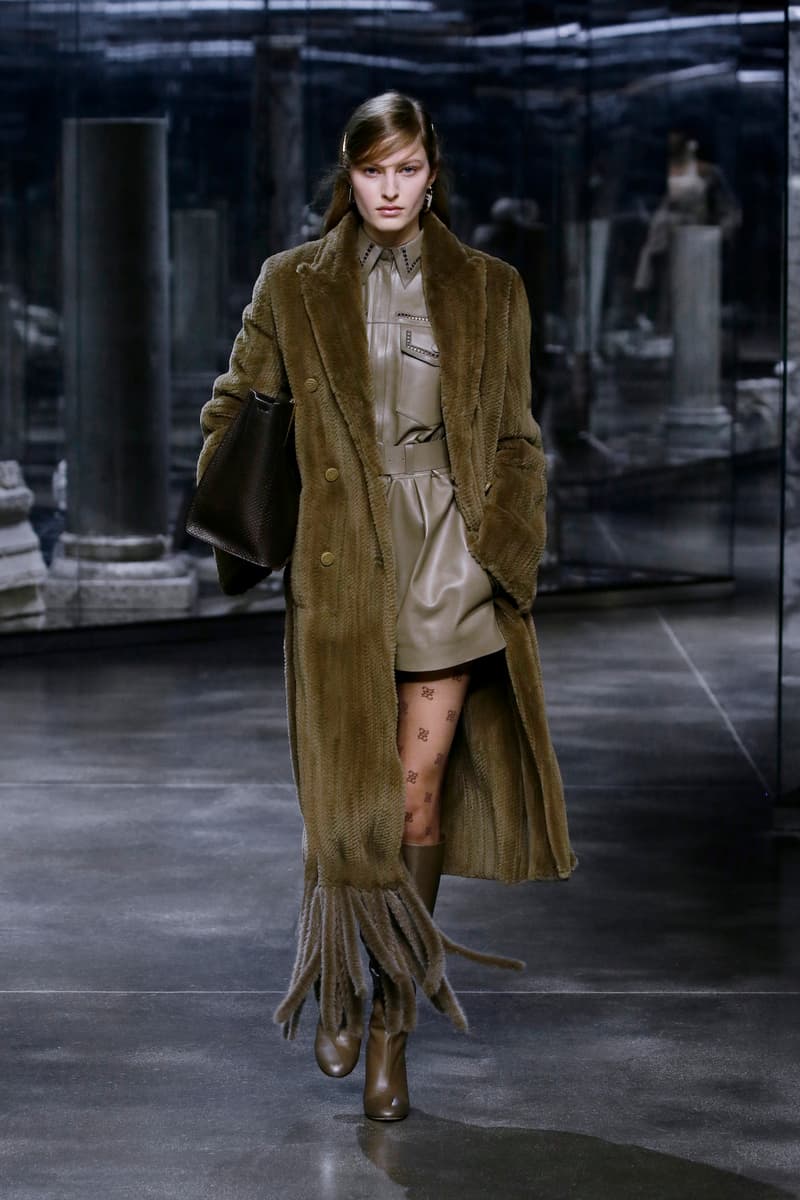 39 of 54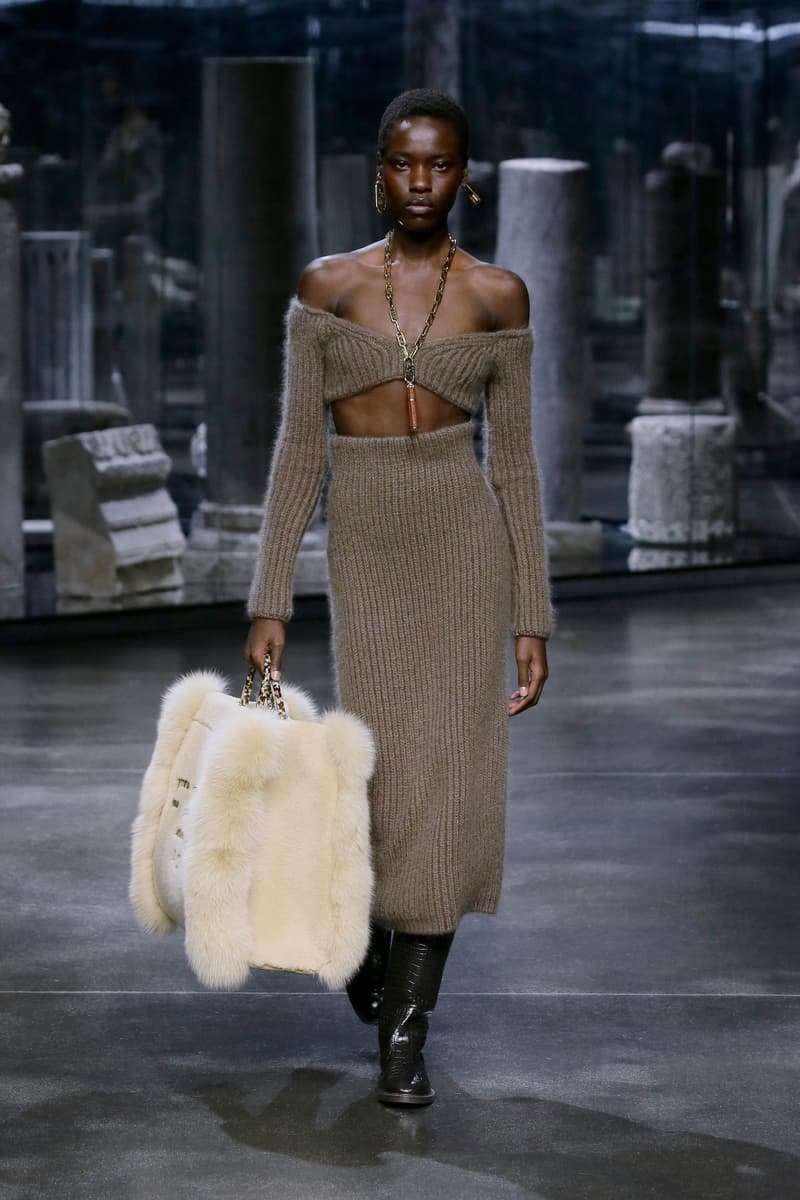 40 of 54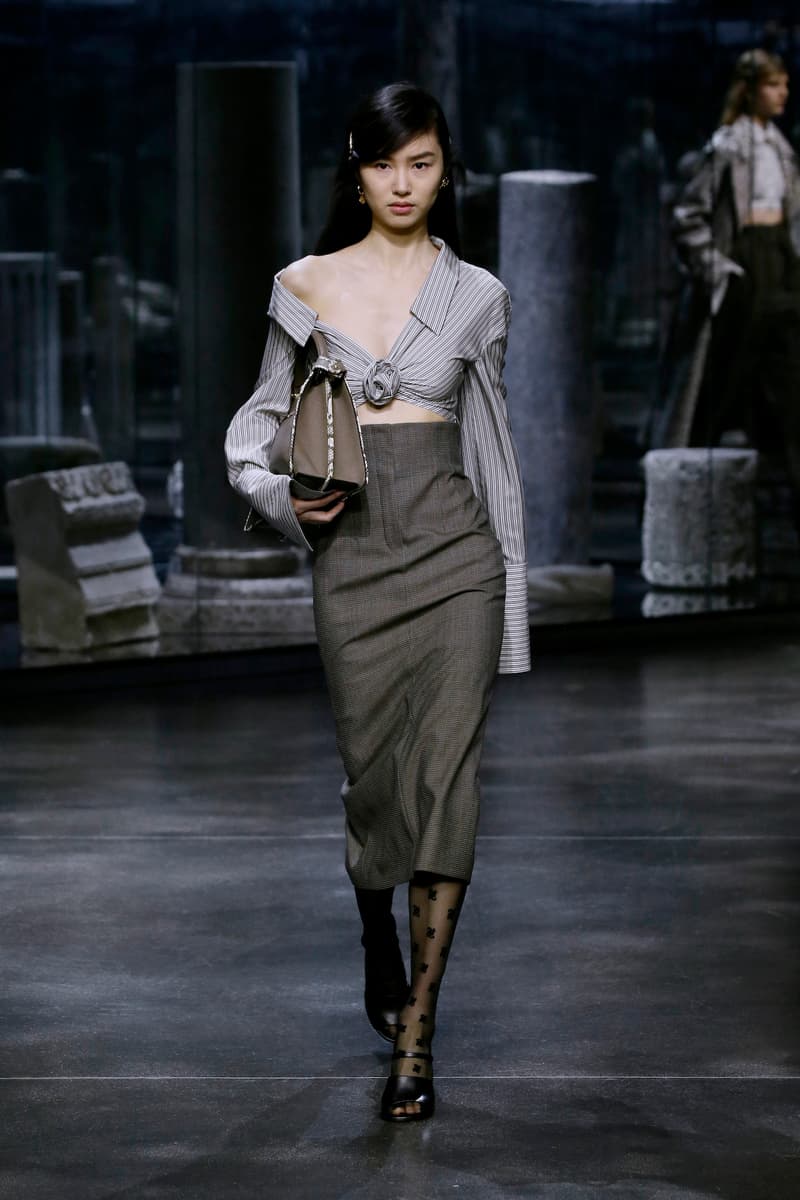 41 of 54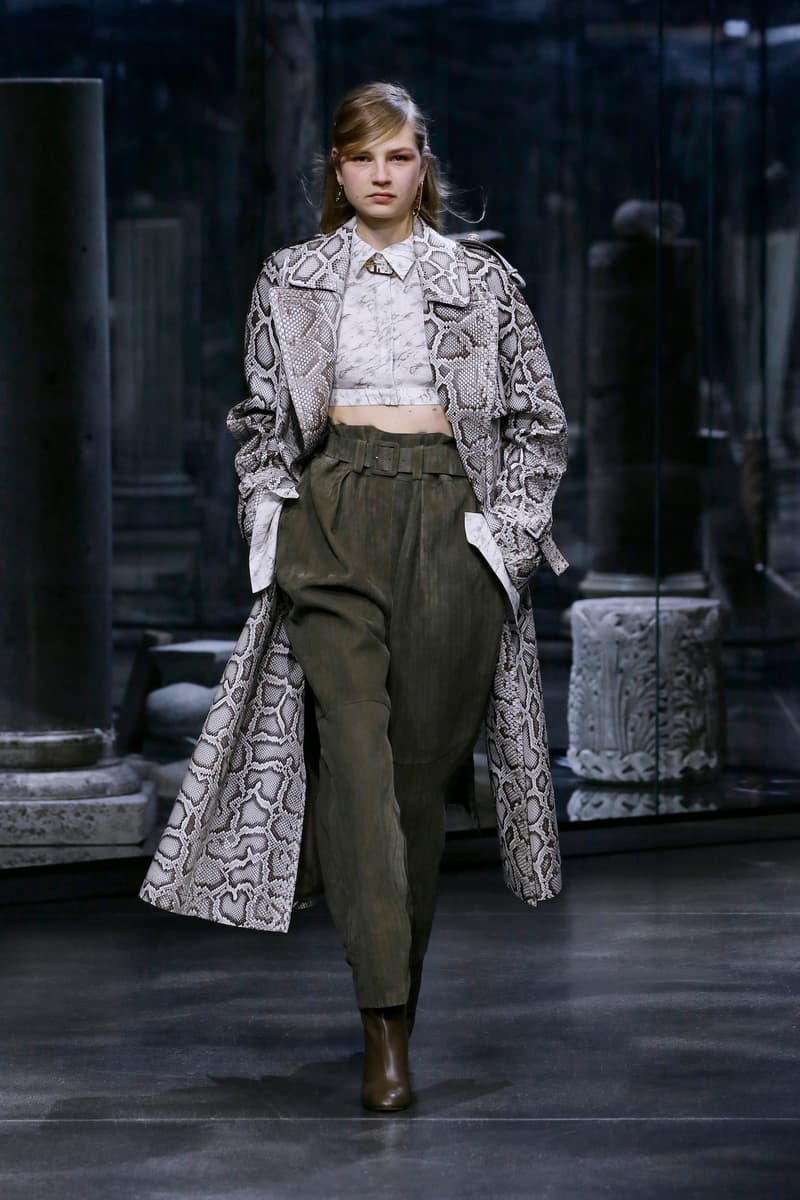 42 of 54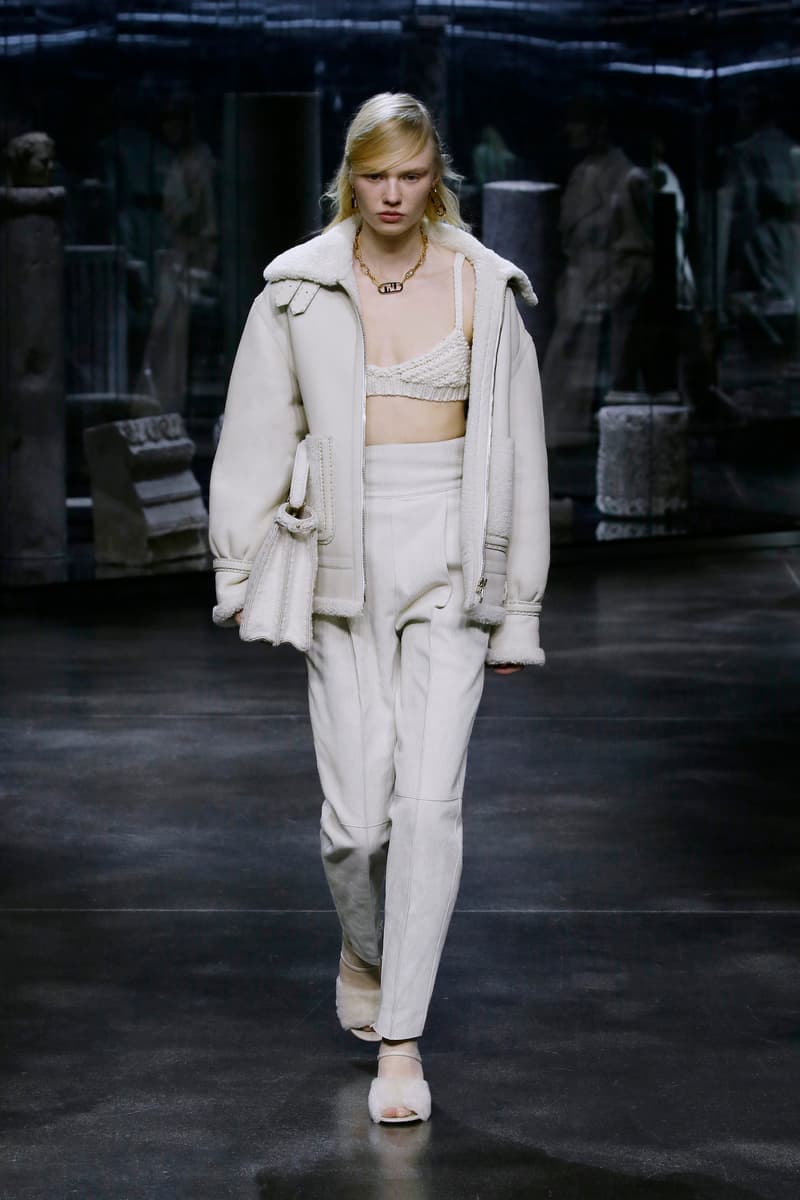 43 of 54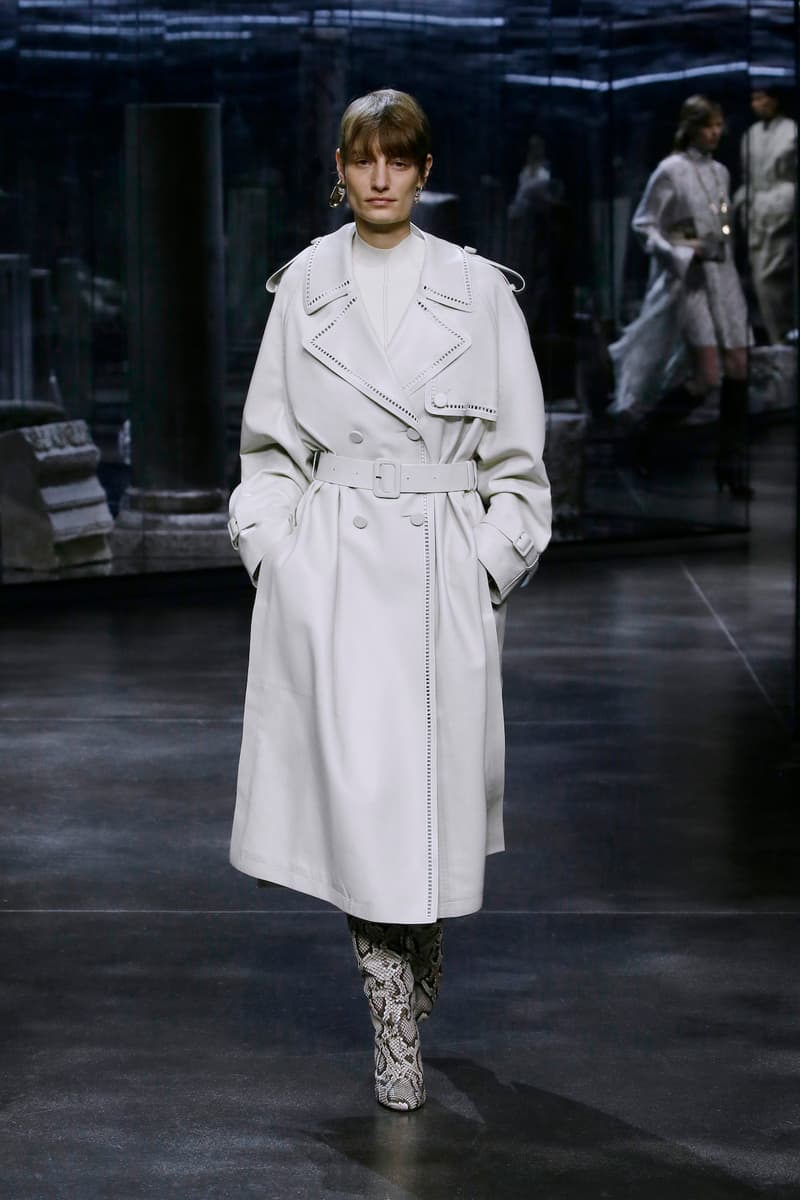 44 of 54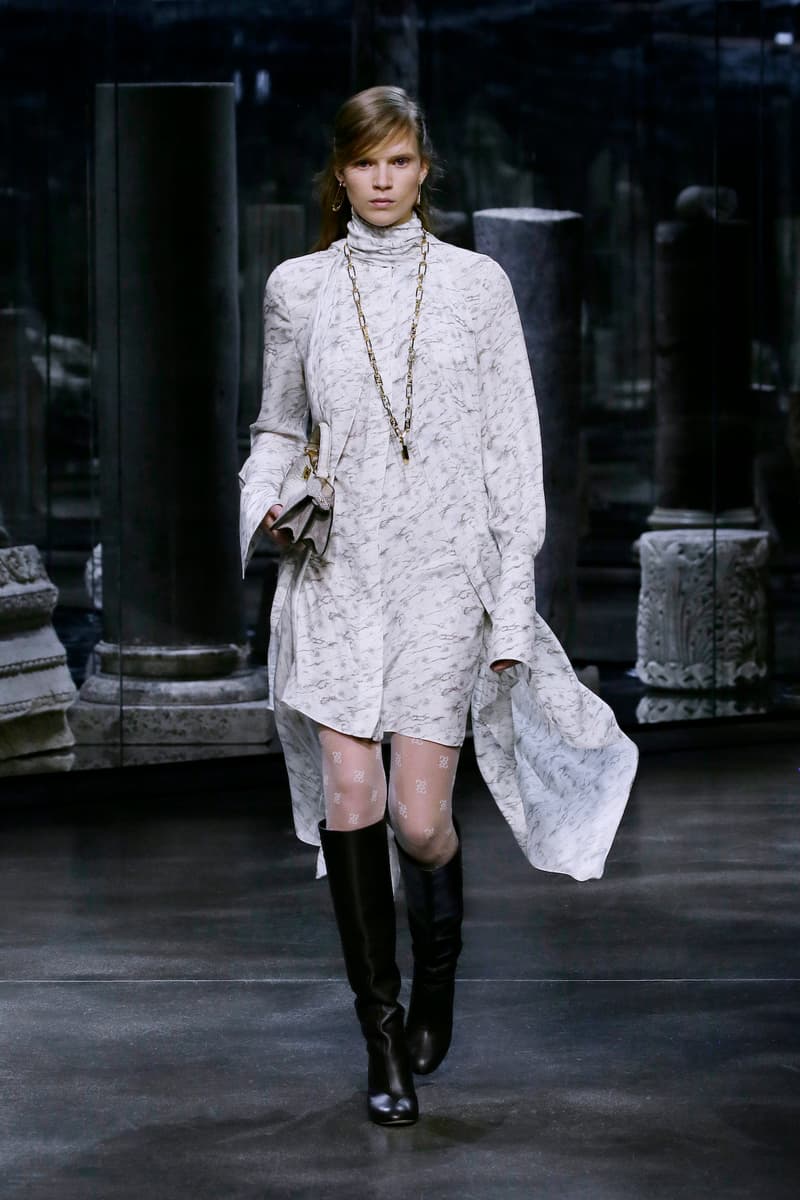 45 of 54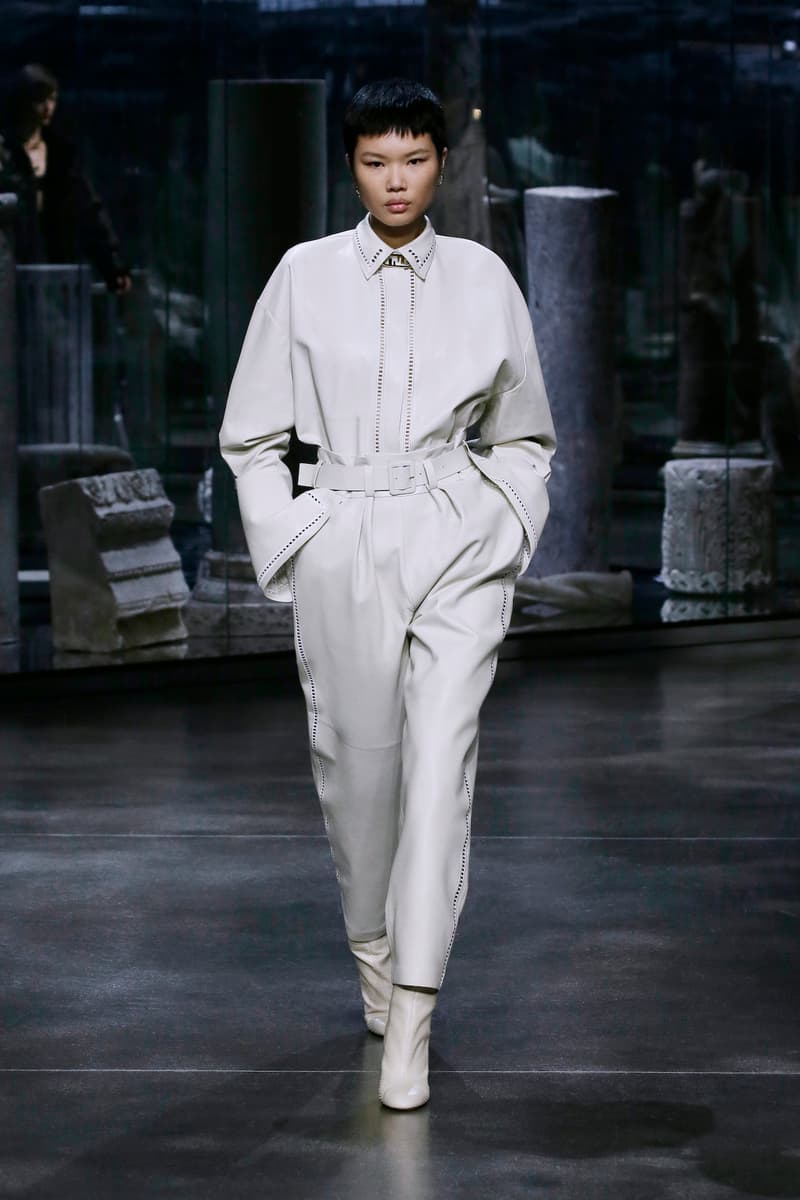 46 of 54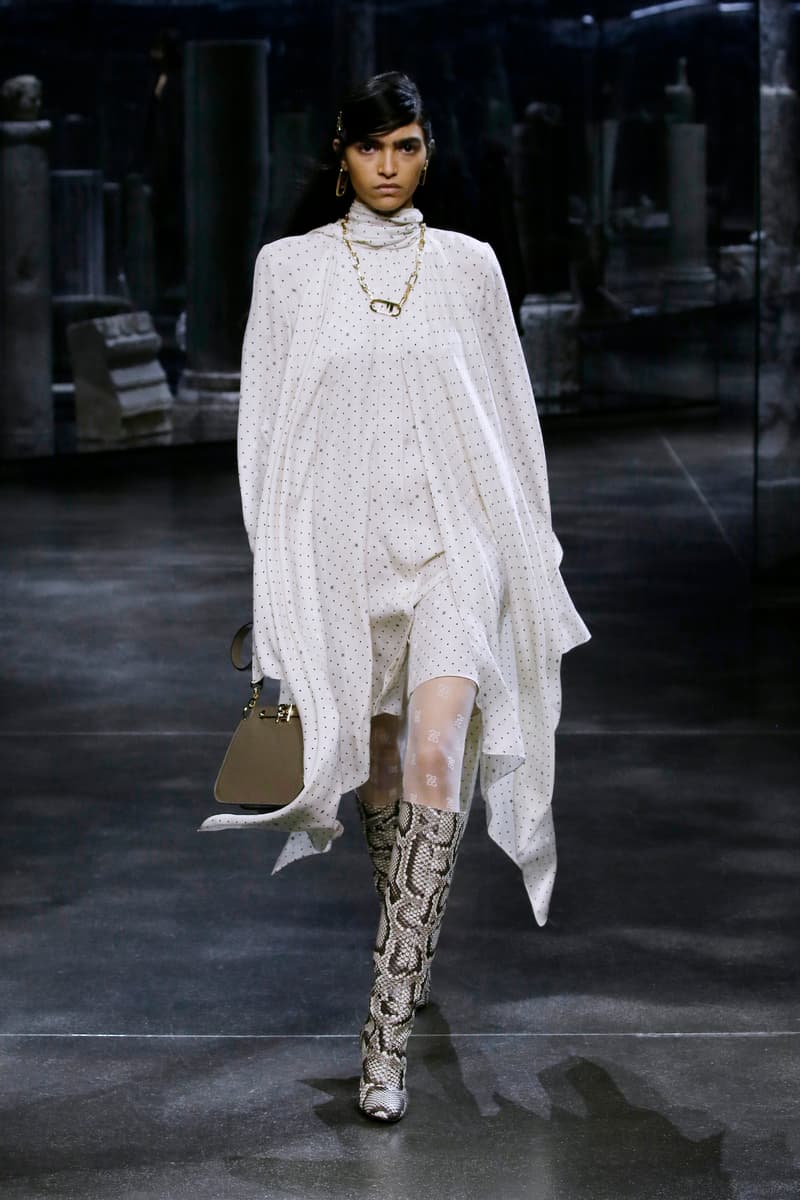 47 of 54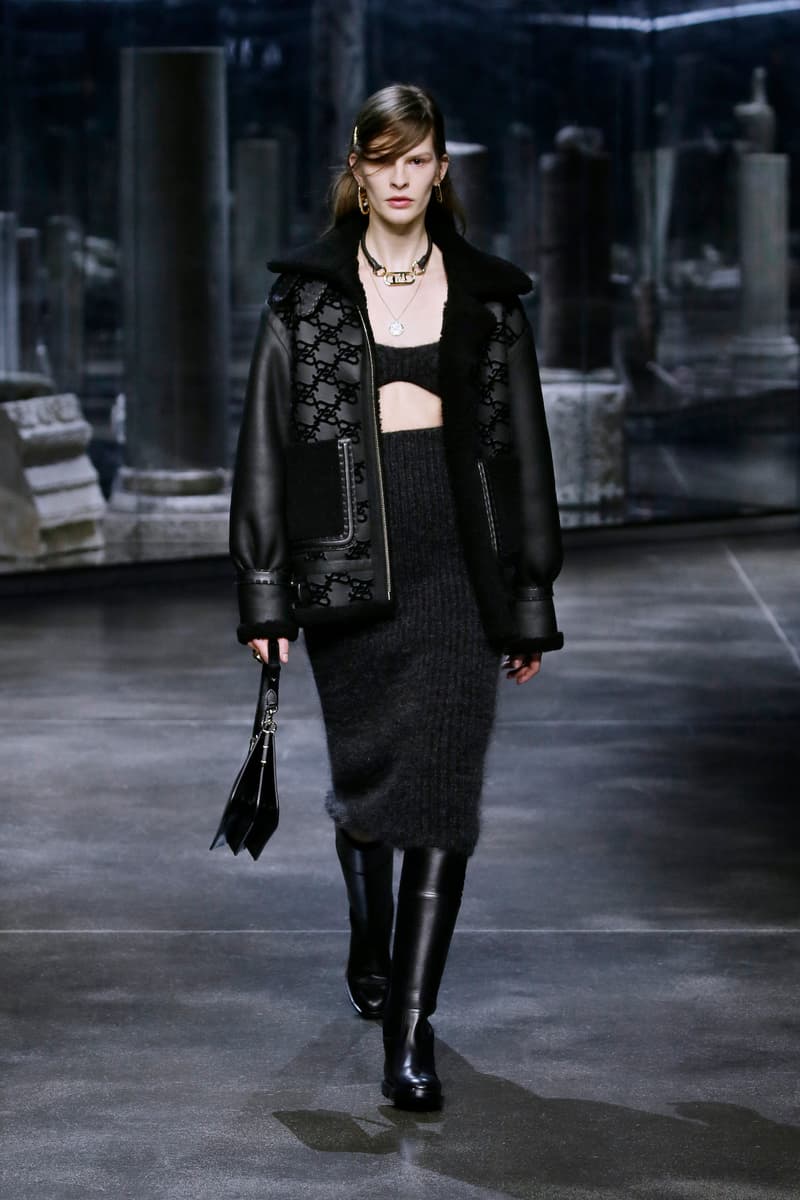 48 of 54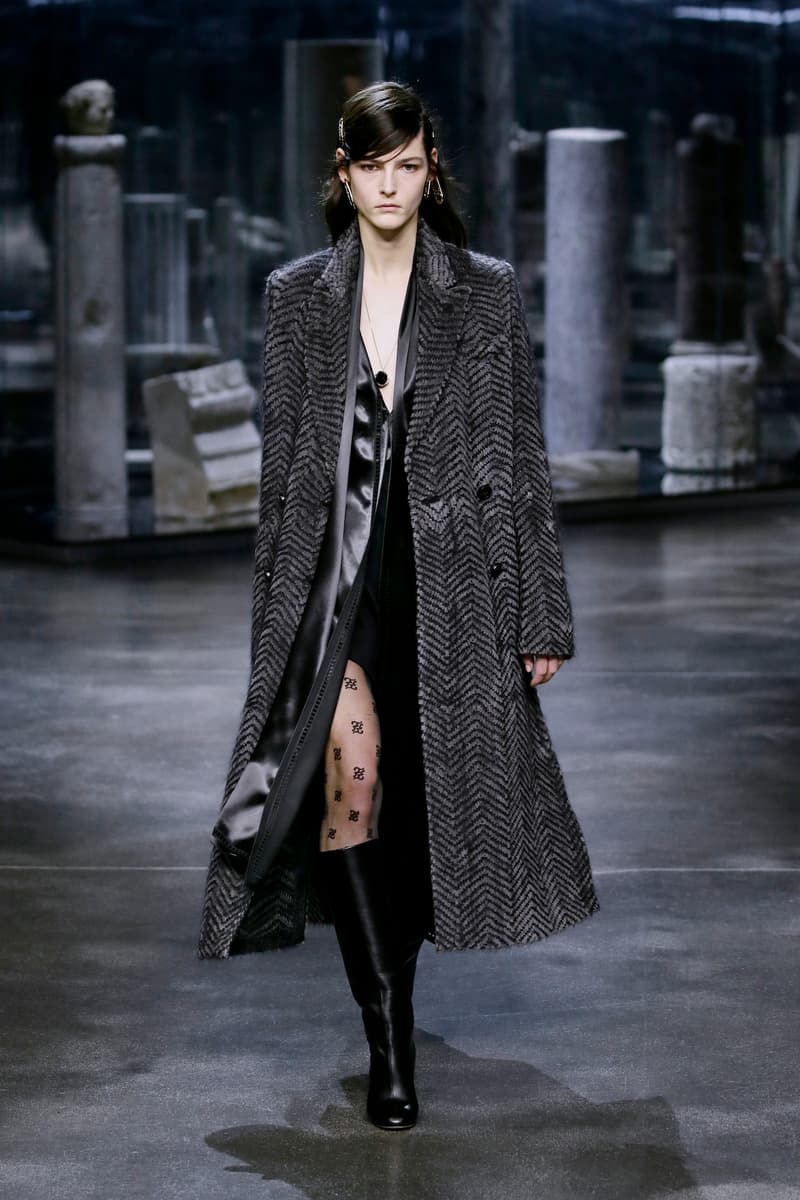 49 of 54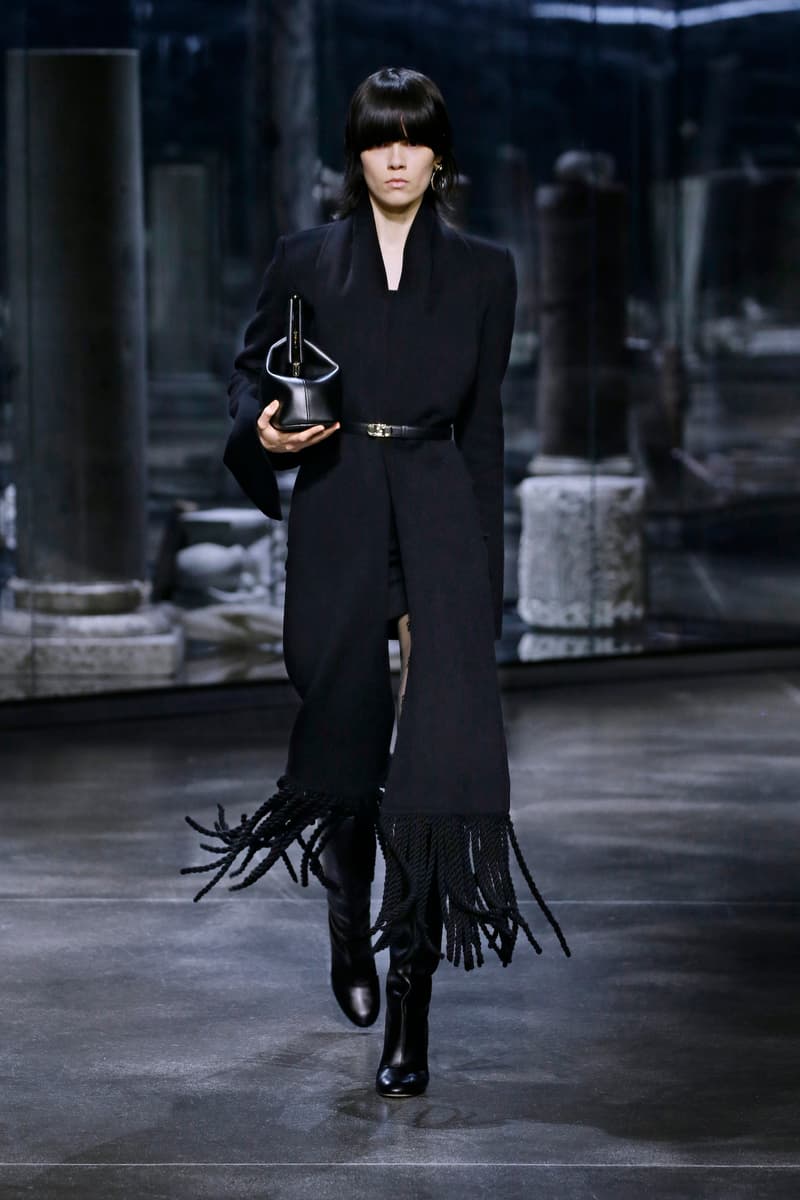 50 of 54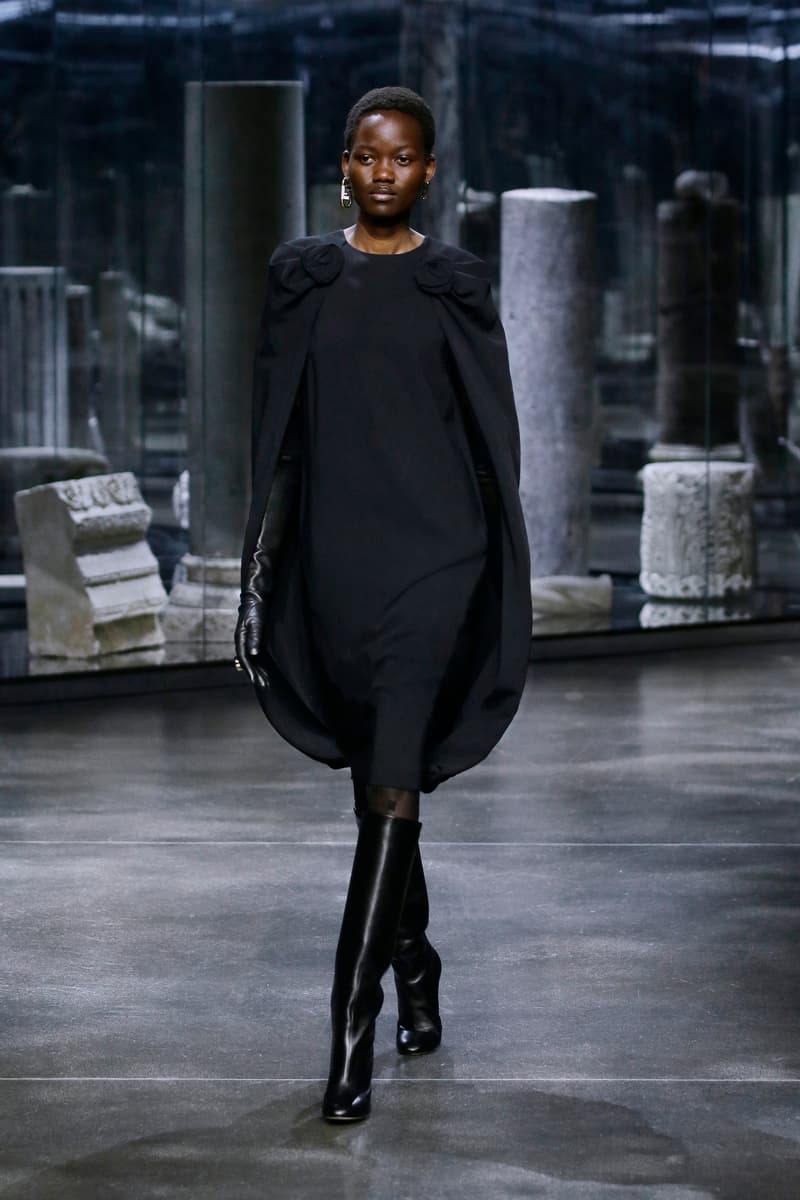 51 of 54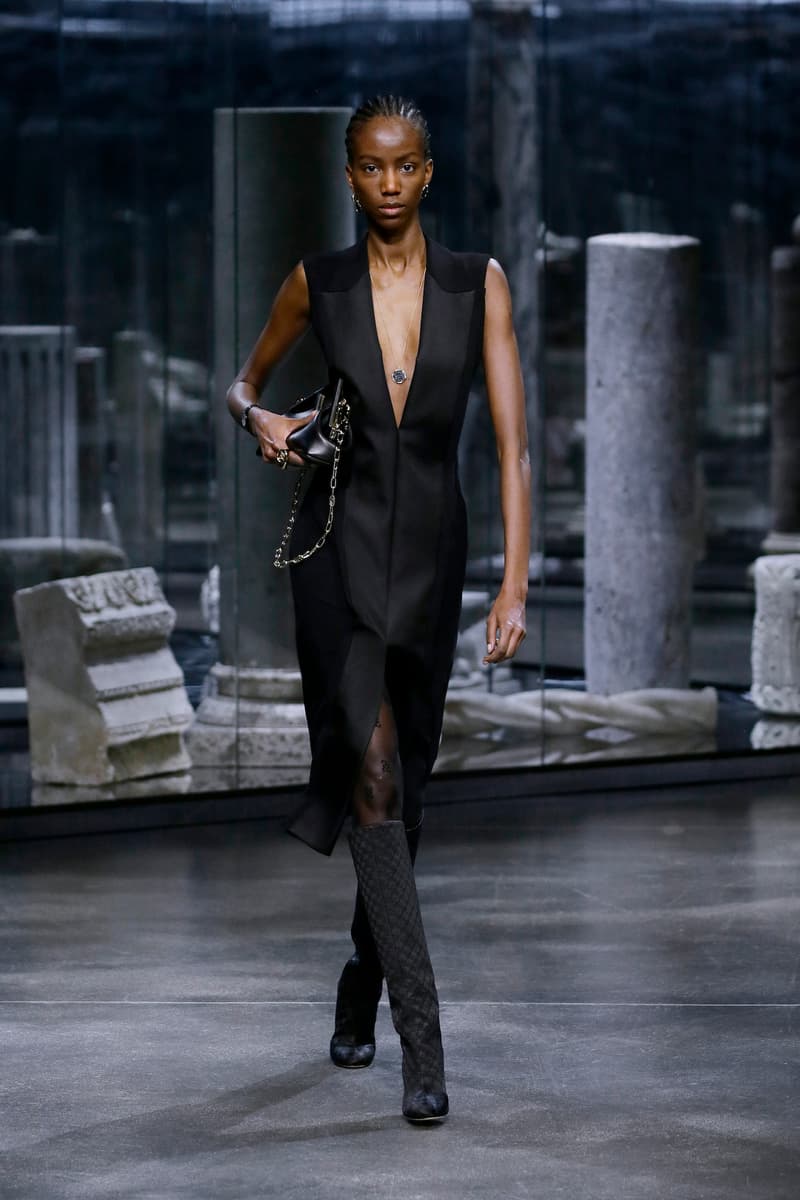 52 of 54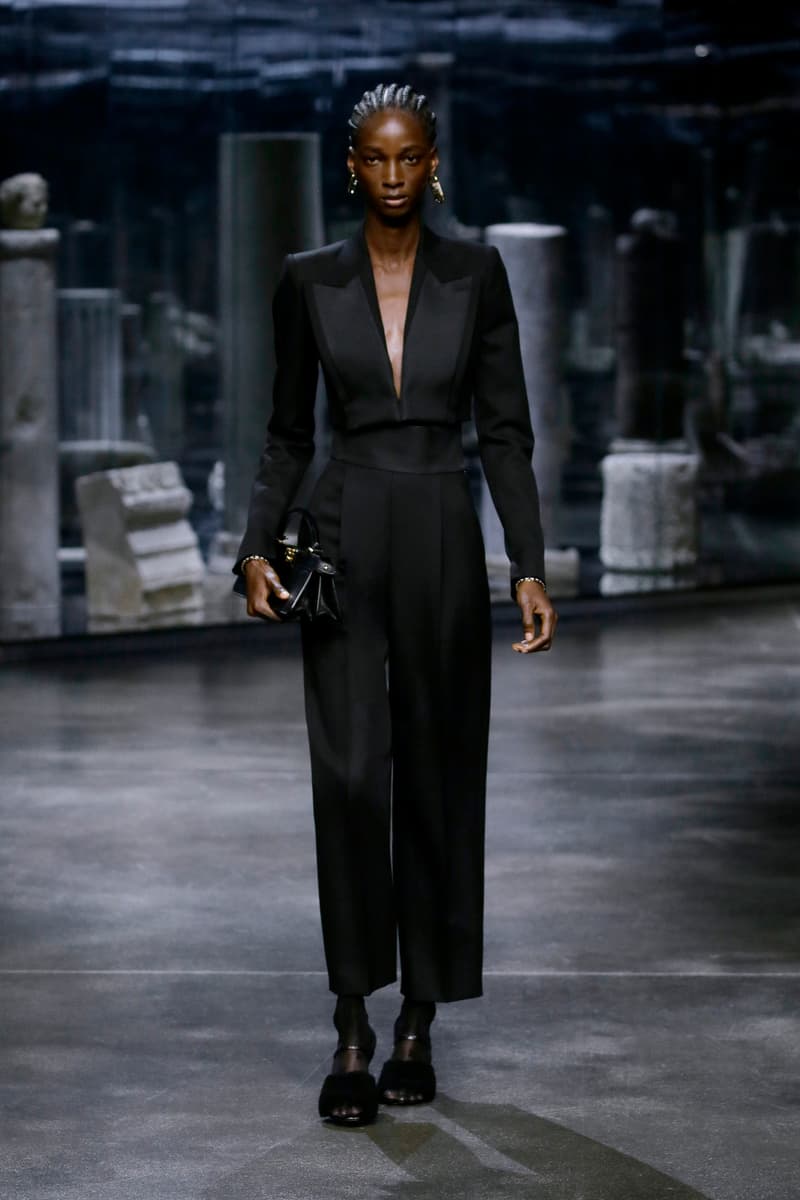 53 of 54
54 of 54
Kim Jones Debuts First Fendi Womenswear Collection
Paying homage to the five Fendi sisters.
Kim Jones has just revealed his first womenswear collection for Fendi, paying homage to the luxury house and its key codes – as well as the women who have built its legacy. "The Fendi family are women of intellect who work hard – and that's what I wanted to celebrate."
Referring to the five Fendi sisters as "a powerful dynasty," the Fall/Winter 2021 collection celebrates the femininity and savoir-faire unique to the Fendi house. "I'm taking the amazing, strong women who I both know and work with, and listening to their needs. There's a usefulness to the collection, explored in a chic, timeless way," Kim Jones explained.
The collection transitions from warm beige tones into deep browns and greys, and finally wraps in monochrome white and black looks. Inspiration from Karl Lagerfeld's legacy at the house is reflected through the Karligraphy monogram print, which dresses sheer nylon tights as well as leather jackets, and also translates Lagerfeld's era at the house. Nods to Kim Jones' first Haute Couture collection for the house are also present through marbled prints and delicate silk and organza materials throughout.
The collection sees the use of luxurious fur throughout, as Fendi remains one of the last few houses to continue using real mink and shearling for its pieces – including coats, bags and jackets in the FW21 collection. Fur is a signature to Fendi's craftsmanship, specializing in using fox and mink fur, which Silvia Venturini Fendi previously described as "the most natural material that exists," in an interview with Vogue. The house is famous for its intricate pieces, and refrain from using faux-fur, whilst many other luxury houses have abandoned the use due to its nature. "It can be about really luxurious self indulgence, which pleases the person wearing it more than anyone else," said Kim Jones about the fur pieces in the collection.
As for accessories, logo earrings and chunky chain necklaces reign supreme, representing Delfina Delettrez Fendi. Dubbed FENDI O'Lock, the pieces use carabineers and padlocks, creating a metallic contrast against the delicate materials used throughout the range. For bags, new silhouettes are introduced, dubbed the FENDI Way tote and FENDI Touch shoulder bag, as well as new takes on classics like the Peekaboo and Sunshine Shopper.
Take a look at the Fendi Fall/Winter 2021 collection in the gallery above.
---
Disclaimer: HYPEBAE does not support or encourage the use of real fur.
Share this article